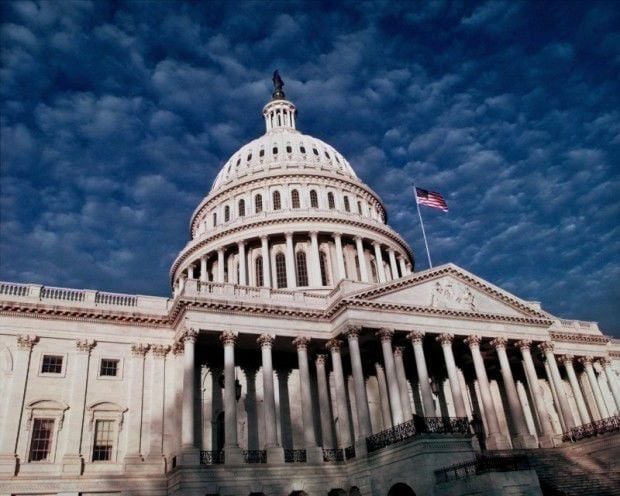 Here's how members of Wisconsin's congressional delegation voted on major issues this week.
HOUSE
SCALED-BACK ENVIRONMENTAL REVIEWS: Voting 233 for and 170 against, the House on Friday passed a bill (HR 348) to scale back the National Environmental Policy Act as a regulator of large construction projects in the U.S. The bill disavows the social cost of carbon emissions; sets a two-year deadline for completing environmental reviews; requires lawsuits challenging reviews to be filed within 180 days; limits the number of reviews per project; authorizes states to prepare alternative environmental assessments and allows agencies to accept secondary rather than original analyses of environmental impacts.
The Congressional Budget Office says the bill would apply mainly to the three federal agencies with the largest construction budgets — the Department of Transportation, which spends about $50 billion annually on road and transit contracts, the Department of Defense ($15 billion for military construction) and Army Corps of Engineers ($2 billion for public works).
A yes vote was to send the bill to the Senate, where it is expected to die.
Voting yes: Paul Ryan, R-1, James Sensenbrenner, R-5, Glenn Grothman, R-6, Sean Duffy, R-7, Reid Ribble, R-8
Voting no: Mark Pocan, D-2, Gwen Moore, D-4
Not voting: Ron Kind, D-3
SOCIAL COST OF CARBON: Voting 179 for and 229 against, the House on Friday defeated an amendment to HR 348 (above) allowing agencies to include the social cost of carbon-dioxide emissions in environmental reviews conducted under the National Environmental Policy Act. The underlying bill would require the administration to stop factoring carbon-emission costs on society into its environmental decision-making.
A yes vote was to include the social cost of carbon in environmental decision-making.
Voting yes: Pocan, Kind, Moore
Voting no: Ryan, Sensenbrenner, Grothman, Duffy, Ribble
SENATE
PLANNED PARENTHOOD FUNDING: Voting 47 for and 52 against, the Senate on Thursday failed to reach 60 votes for advancing a GOP-drafted bill (HJ Res 61) that would fund the government on a stopgap basis starting Oct. 1 while cutting funding of the Planned Parenthood Federation of America in response to its abortion practices. The non-partisan Congressional Budget Office (CBO) projects the bill would impose a net cut in Medicaid payments to Planned Parenthood of $235 million, or 60 percent, in fiscal 2016.
A yes vote was to advance the bill to full debate.
Voting yes: Ron Johnson, R
Voting no: Tammy Baldwin, D
STRICTER LIMITS ON ABORTION: Voting 54 for and 42 against, the Senate on Tuesday failed to reach 60 votes needed to end a Democratic-led filibuster of a GOP-sponsored bill (HR 36) that would outlaw abortions after 20 weeks of fertilization on grounds that the fetus can feel pain by then. This repudiates the medical standard in the Supreme Court's Roe v. Wade ruling, which holds that abortion is legal up to when the fetus reaches viability — usually after 24-to-28 weeks of pregnancy — and after viability if it is necessary to protect the health or life of the mother. Under Roe, viability occurs when the fetus can potentially survive outside the womb with or without artificial aid.
This bill allows exemptions for victims of rape or incest and to save the mother's life but not to protect her health. To qualify for the rape exemption, women must provide certification from law enforcement that they have been raped and receive counseling or medical care at least 48 hours before the procedure. Doctors who violate this proposed law could be criminally prosecuted.
A yes vote was to advance the bill to full debate.
Key votes ahead
In the week of Sept. 28, both chambers will debate bills to fund the government in the fiscal year beginning Oct. 1. If Congress fails to approve stopgap funding by that date, the government will partially shut down.
Thomas Voting Reports, Inc.