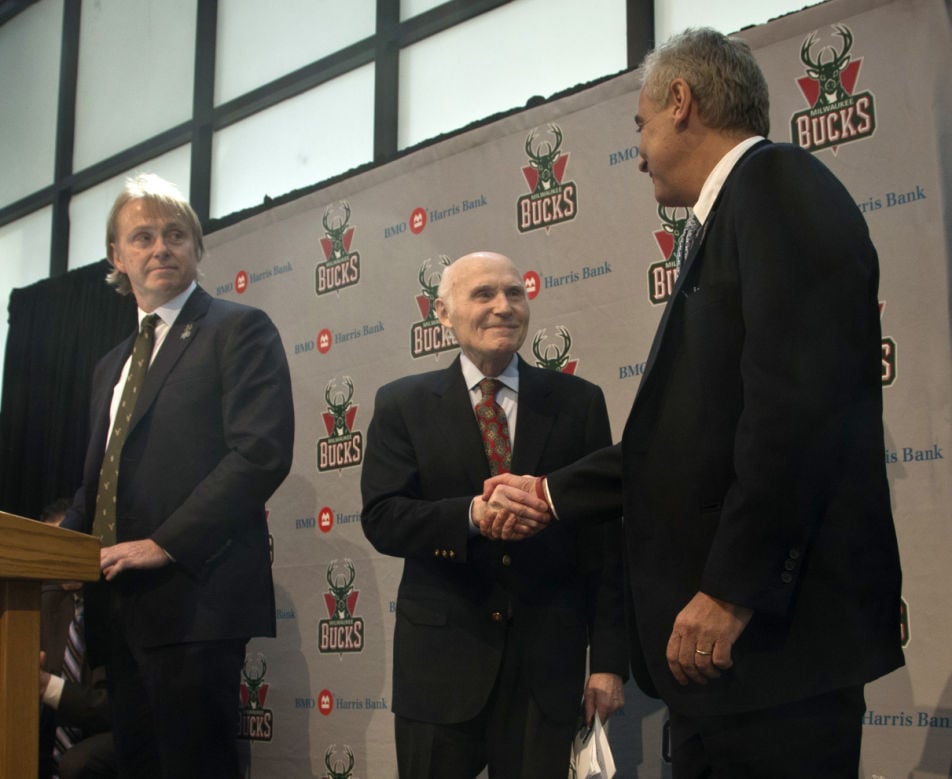 Assembly Speaker Robin Vos has a strong message for the new owners of the Milwaukee Bucks: You supported Democrats, so we may not support you.
Vos told media outlets in recent days that Bucks owner Marc Lasry's appearance with President Barack Obama during his visit to Milwaukee and Lasry's support of Gov. Scott Walker's Democratic challenger will make it hard for Vos to persuade fellow Republicans to help pay for a new basketball arena.
"I mean, I want to bring those jobs and keep them in Wisconsin, but having us give hundreds of millions of dollars to big-time donors who give to Democrats but also have billions of dollars of their own?" Vos, R-Rochester, told Gousha. "That's a hard sell."
In statements published Nov. 5 by the Milwaukee Business Journal, Vos noted that Lasry and fellow owner Wes Edens are well-known Democratic supporters. "If you're looking to people for support," Vos was quoted as saying, "you certainly don't want to poke people in the eye."
The liberal advocacy group One Wisconsin Now is asking for a criminal investigation into the remarks. The Milwaukee County District Attorney's Office said it lacks jurisdiction because Vos' district is in Racine. A message left with the Racine County District Attorney's Office was not returned Thursday.
The group points to state law prohibiting public officials from promising to give or withhold official action based on campaign contributions or political support.
Executive director Scot Ross called Vos' statements a "blatant and outrageous fundraising shakedown."
Vos spokeswoman Kit Beyer did not explain why Vos tied political affiliation to the likelihood of state funding. "The speaker has repeatedly said that the Legislature should treat the Bucks organization like any private-sector business that would consider leaving the state," she said.
Asked to react to Vos' statements, Bucks spokesman Jake Suski said, "We view the arena as a collective effort to revitalize Milwaukee that will benefit the entire state of Wisconsin and look forward to partnering with city and state officials to make it happen."
Walker has said he opposes new taxes for the project but could support a subsidy based on the tax revenues the team generates.
The league has given the Bucks until 2017 to finalize a deal to replace the aging Bradley Center. The new owners and former owner Herb Kohl have each pledged $100 million toward the effort.
Walker spokeswoman Laurel Patrick said until the state receives a proposal from the Bucks, "any further comment right now would be premature."