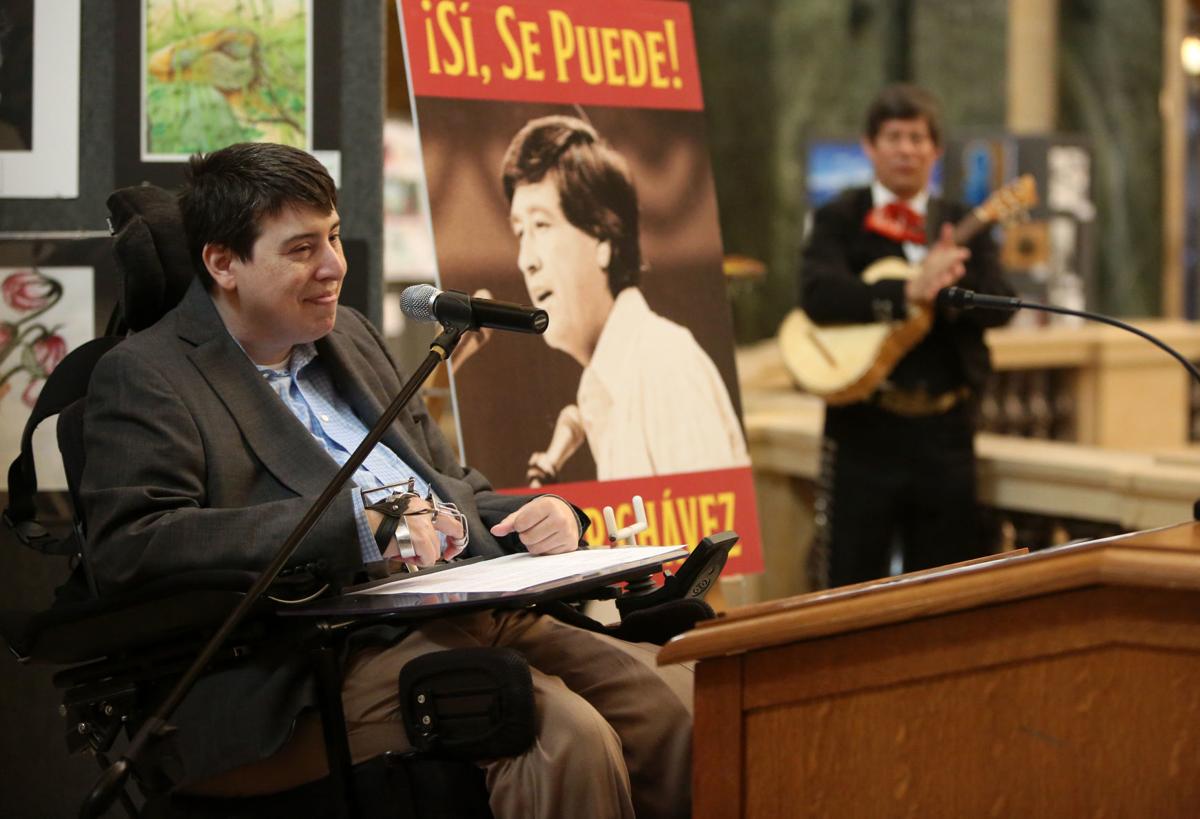 Assembly Speaker Robin Vos on Thursday proposed additional accommodations for a state representative who is paralyzed, but stopped short of allowing him to phone into meetings as he requested.
Vos outlined the accommodations in a letter to Rep. Jimmy Anderson, D-Fitchburg, after the lawmaker complained an Assembly rule banning a call-in option for committee meetings prevents him from performing his job as well as he should and discriminates against him.
But in proposing limited accommodations, Vos accused the Fitchburg Democrat of political grandstanding by not addressing his grievances through human resources or by calling him directly.
"This is an unfortunate way to communicate," Vos said. "It calls into question your seriousness. Instead of resorting to political grandstanding, you could have called my personal cell phone at any time to discuss this matter."
The Milwaukee Journal Sentinel first reported on Monday that Anderson was barred by Assembly rules from phoning into meetings.
Anderson rejected Vos' claims that he was grandstanding, and said Vos' accommodations fail to meet his needs. He was paralyzed from the chest down in a 2010 car accident and uses a wheelchair.
"Unnecessarily mean is the nicest way I could try to put it," Anderson said. "It feels like he's attacking me personally just because I'm trying to ask for accommodations that I need in order to do my job as a disabled legislator."
Anderson said he did not approach Legislative Human Resources because the changes he sought would require Vos' approval.
Assembly Minority Leader Gordon Hintz, D-Oshkosh, made a request for accommodations to Vos in January and was rejected. Hintz said he had met with Vos on several occasions since January but was unable to make any headway on the accommodations.
Vos is still declining to change the rule requiring members of the Assembly to appear at committee meetings in person. In his letter, he underscored his belief a call-in option leads to ineffective meetings and is disrespectful to the public.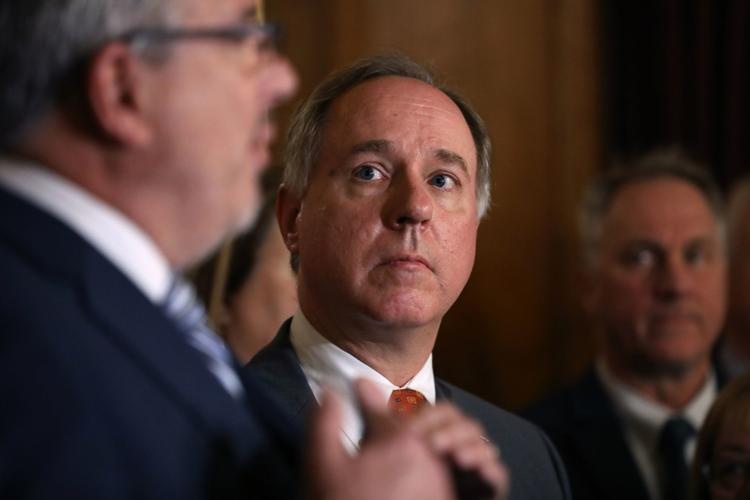 He did, however, propose allowing members of the Assembly to vote by paper ballot in committee meetings and to allow for a videographer to record public hearings if Anderson finds it difficult to attend them. Voting by paper ballot would allow Anderson to not be physically present in a committee meeting for his vote to be recorded. Vos spokeswoman Kit Beyer said Republicans are still working out details on how they would deliver video content to Anderson, although such a proposal could possibly refer to a live stream or video recording of a meeting.
Either way, Anderson said the proposed accommodations do not address what he asked for when he requested to occasionally phone-in to committee meetings: the ability to engage with lawmakers and the public when he can't be physically present.
"The videographer doesn't meet my needs at all," Anderson said. "He's not talking about a Skype situation. He's basically saying I can be a bystander and watch the proceedings, but not participate."
Anderson said he sometimes has difficulty attending meetings for health reasons. It's unhealthy for him to be in a wheelchair for extended periods of time and it is sometimes difficult to find a personal care worker to assist him at the Capitol if meetings start early or go late, he said.
Anderson said he now wants a further change to Assembly rules to take away Vos' ability to determine whether accommodations for the disabled are "reasonable" under the Americans with Disabilities Act and give such authority to a third party, such as the Assembly Sergeant at Arms.
Anderson said he'd rather avoid a lawsuit to seek a call-in option, but won't rule it out if he isn't granted the accommodation.
Vos noted he alone cannot change Assembly rules, and that the full Assembly must vote on rule changes.
"As the Speaker, I cannot change the Assembly rules for standing committees by fiat," Vos wrote.
Vos said he "whole-heartedly" believes in the protections provided in the Americans with Disabilities Act and said he has previously worked to provide other accommodations for Anderson.
Those include the Assembly Chief Clerk's Office purchasing a $3,714 digital wireless microphone for Anderson to use during floor sessions, installation of new voting equipment, giving Anderson's personal care worker access to the Capitol and Anderson's computer, and reimbursing Anderson's staff member for driving him home.
Anderson in January filed a complaint against Assembly Republicans accusing them of violating open meetings law by not giving him advanced notice of early-morning votes on controversial lame-duck legislation limiting the governor's and attorney general's authority.
Anderson said health and logistical issues related to his disability prevented him from being able to sit in the state Capitol all afternoon and night, waiting for votes to be held.
Get Government & Politics updates in your inbox!
Stay up-to-date on the latest in local and national government and political topics with our newsletter.