The state Legislature next week will vote on the $87.5 billion GOP-authored biennial budget, which falls almost $3.7 billion short of Gov. Tony Evers' original proposal.
Republicans on the budget committee made use of an estimated $4.4 billion surplus to work more than $3 billion in tax cuts into the proposed 2021-23 biennial budget, but also stripped away several of Evers' high-profile measures like Medicaid expansion and drastically reduced other proposals like the governor's call for $1.6 billion in K-12 spending.
Republicans, who plan to take up the GOP-authored budget in the Assembly on Tuesday and the Senate on Wednesday, have said they don't anticipate any major changes to the document before the budget is sent to Evers.
Evers has not weighed in on the complete Republican budget but earlier this month said a full veto was "on the table." Evers and legislative Democrats mulled a full veto of the current budget two years ago, but the governor ultimately signed it, while using his partial veto power to make dozens of changes including an increase to education spending.
Speaking with PBS Wisconsin last week, Evers said he's waiting to make any decisions until the finalized budget reaches his desk.
"There's always important changes that are made and so I'm reluctant to say whether I'm going to sign it or veto it or veto parts of it," Evers said. "That decision-making frankly takes a lot of time. We have to have the exact language in order to figure that out but clearly I'm not excited about what they've done for several areas. I'd say our education system in particular is pretty weak."
All told, the Republican biennial budget spends $87.5 billion in total, $37.3 billion of that in taxpayer money. Evers' plan would spend $91.2 billion, with $38.6 billion of that from state taxpayers, according to a Thursday report from the nonpartisan Legislative Fiscal Bureau.
Assembly Speaker Robin Vos, R-Rochester, said last week the GOP-authored budget makes the most of the state's unprecedented surplus, while also taking into account billions in federal stimulus funds, to provide more than $3 billion in tax cuts, including plans to eliminate the state's more than 170-year-old personal property tax, which businesses pay on furnishings and equipment.
"We have put together a budget that utilizes all of those resources, between the federal government's help that came to the state of Wisconsin, along with the resources that the state has to really do some historic things," Vos said.
Republicans started the budget process in early May by stripping hundreds of items from Evers' budget, including a proposed expansion of Medicaid, restoration of public employee bargaining rights and marijuana legalization.
Education spending
Outside of nonpolicy items, one of the biggest differences between the two budgets is how they approach education spending.
The GOP budget proposal also would increase special education reimbursements to school districts from 28.2% to 30%, or by about $89.3 million over the biennium, including funds for high cost special education. Evers had proposed increasing the reimbursement rate to 50% by the end of the 2021-23 biennium.
In order to secure about $2.3 billion in federal education funds, Republicans later worked in more aid to schools, but those funds would directly lower local districts' property tax levies, rather than provide additional spending.
"You've got $2.3 billion in your hand right now, and that's a big amount of money, but at the same time you basically have pennies on the dollar in your other hand in the state's commitment to our schools," said Sen. Jon Erpenbach, D-West Point. "For the governor it's a difficult situation to be in and it's a tough call."
Evers and Republicans in 2019 eventually agreed to a budget that increased education spending by about $570 million, including $97 million to special education. Evers also used his partial veto power to boost education spending.
In the next budget, Republicans also rejected Evers' $46 million request for a Milwaukee juvenile corrections facility, and instead set aside $4 million to begin site selection and design.
Separately, the budget committee approved $66 million in borrowing to fund the expansion of the Mendota Juvenile Treatment Center on Madison's North Side, which will also aid in reducing the population at Lincoln Hills School for Boys and Copper Lake School for Girls youth prison.
While Evers had requested more than $70 million in the budget to combat homelessness in the state, the GOP budget includes only $1.2 million in new spending over the biennium to the state's housing assistance program.
Republicans also approved $125 million in borrowing to put toward broadband expansion in the state, rather than spending about $200 million outright, as Evers had proposed.
The GOP budget also would end the University of Wisconsin System's 8-year-old tuition freeze. The budget also includes an $8.25 million increase in funding to UW-System, compared with Evers' proposal for $192 million.
While Evers had requested renewing the Knowles-Nelson Stewardship Fund for 10 years and allocating $70 million per year, Republicans instead extended the fund, which purchases land and conservation easements to provide park and recreation acreage for the state and local governments, for four years at $32 million a year.
Federal funds
A common talking point among GOP members of the committee over the last two months has been billions of dollars of federal stimulus funds directed to the state due to the COVID-19 pandemic. Republicans have said Evers could tap into those funds for several items removed from the governor's budget, including education spending or funding for homelessness services.
Federal guidelines for the $2.5 billion in stimulus funds provided to Wisconsin allow those dollars to be used to respond to the COVID-19 pandemic or its negative economic effects, including assistance to households, small businesses and nonprofits, or aid to affected industries such as tourism, travel and hospitality.
Funds also could be used to provide premium pay to eligible workers performing essential work during the pandemic or to pay for government services that were cut due to the pandemic's effect on revenues. Other allowable uses include using funds on water, sewer or broadband infrastructure or transfers to private nonprofit or tribal organizations, public benefit transit organizations or "special-purpose units of state or local governments."
On Thursday, the governor announced about $142.5 million in grants for businesses in tourism and the entertainment industry, including $75 million for lodging businesses. Evers earlier this year announced $420 million in funding to small businesses and $100 million for broadband expansion grants.
Outside of the roughly $660 million formally allocated so far, Evers has issued broad outlines for how he hopes to use the remaining federal stimulus funds.
To complicate matters, the U.S. Treasury Department notified the state in May that what was once believed to be a one-time payment of $3.2 billion in federal stimulus aid had been reduced to $2.5 billion. Those funds would be split into two payments separated by a year.
Before the announced reduction in federal funds, which was cut down based on the state's reduced unemployment rate, Evers had pledged to spend $2.5 billion on economic relief for families, workers and small-business owners, including $50 million for the tourism industry and $600 million to support businesses affected by the pandemic.
He has also pledged to spend $500 million on the continued pandemic response and $200 million on infrastructure, including broadband.
Highlights of Gov. Tony Evers' 2021-23 budget proposal
$91 billion budget raises taxes on big manufacturers, expands middle class tax credits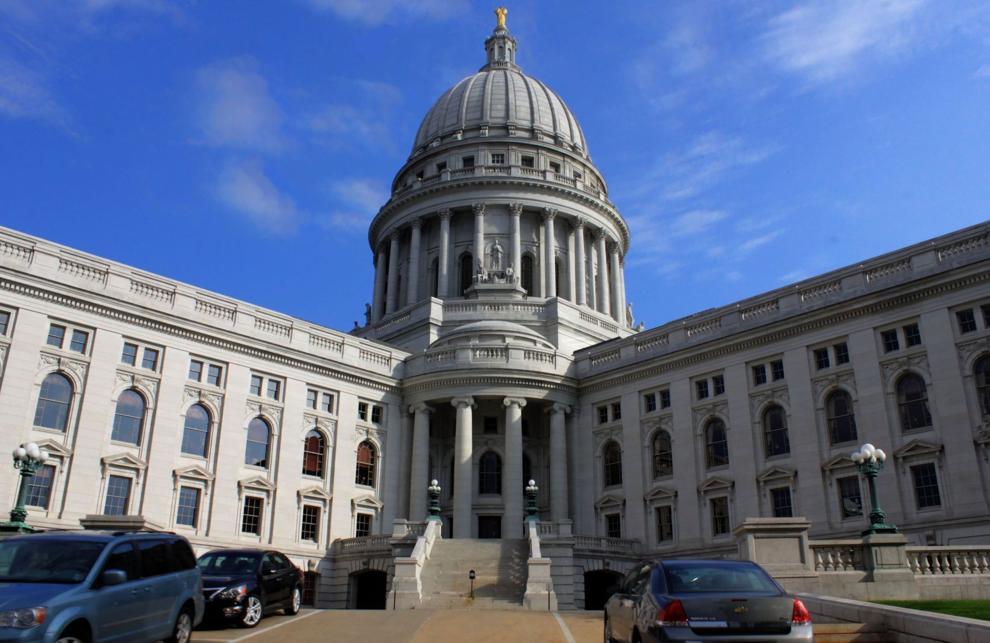 Democratic wish list included in budget proposal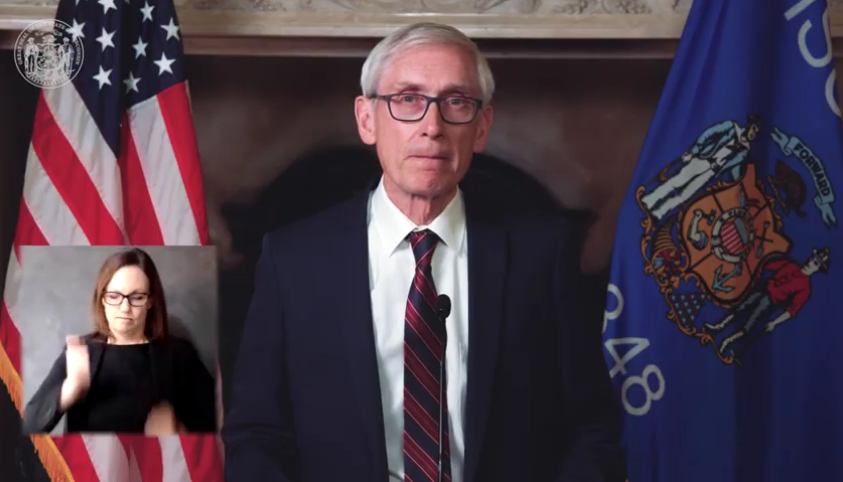 Big boost for UW System in budget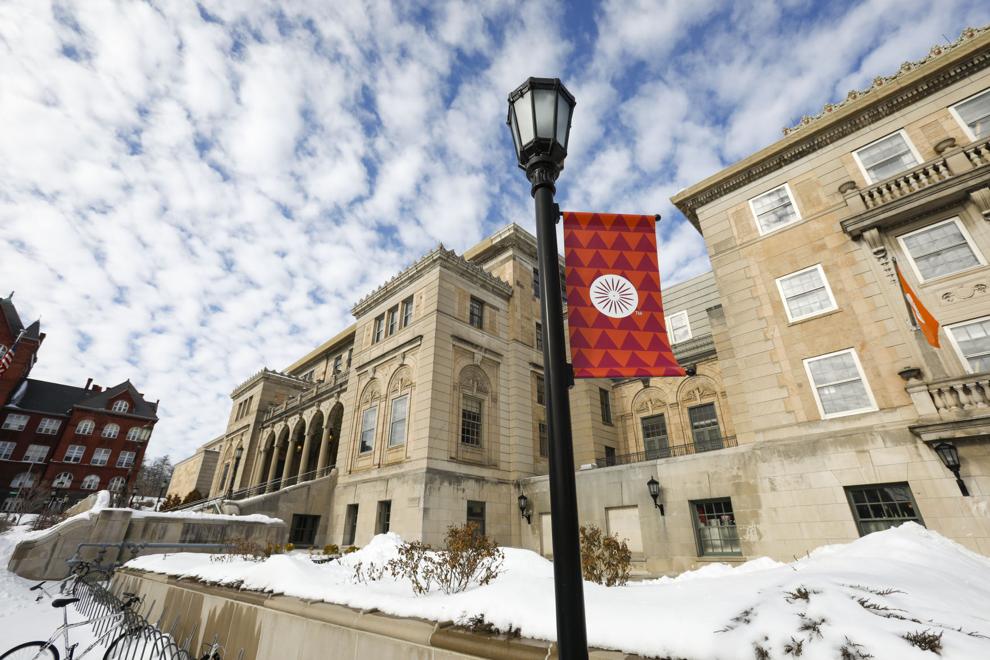 Budget seeks 'bounce back' for businesses, new health insurance marketplace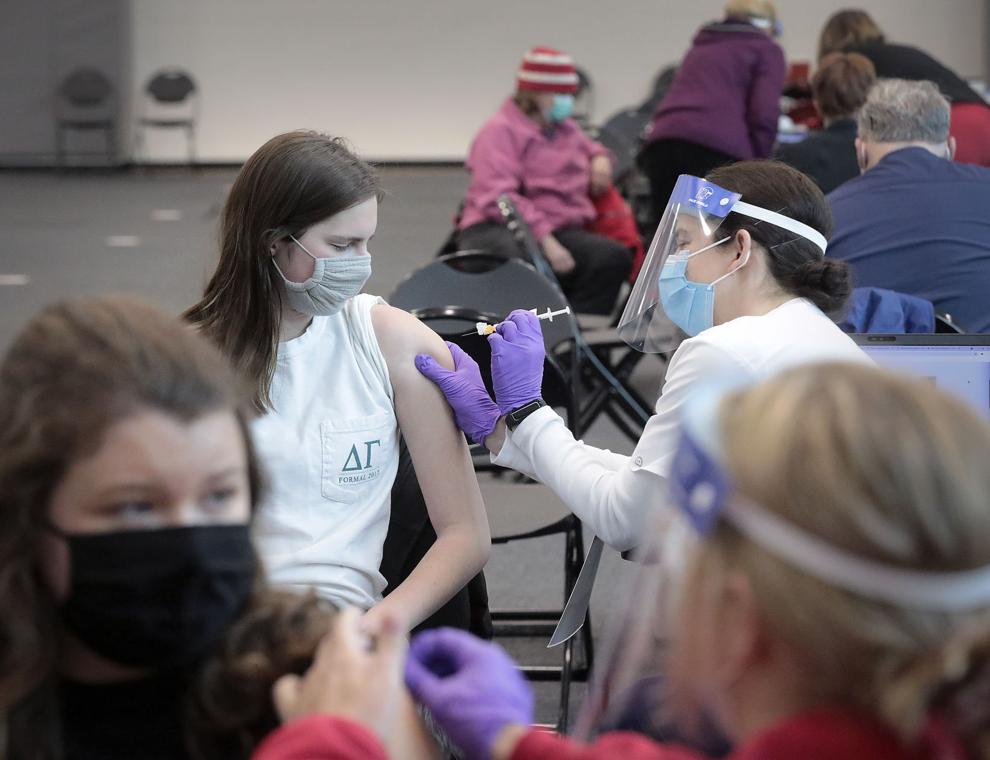 Proposal seeks to reduce number of juvenile offenders in prison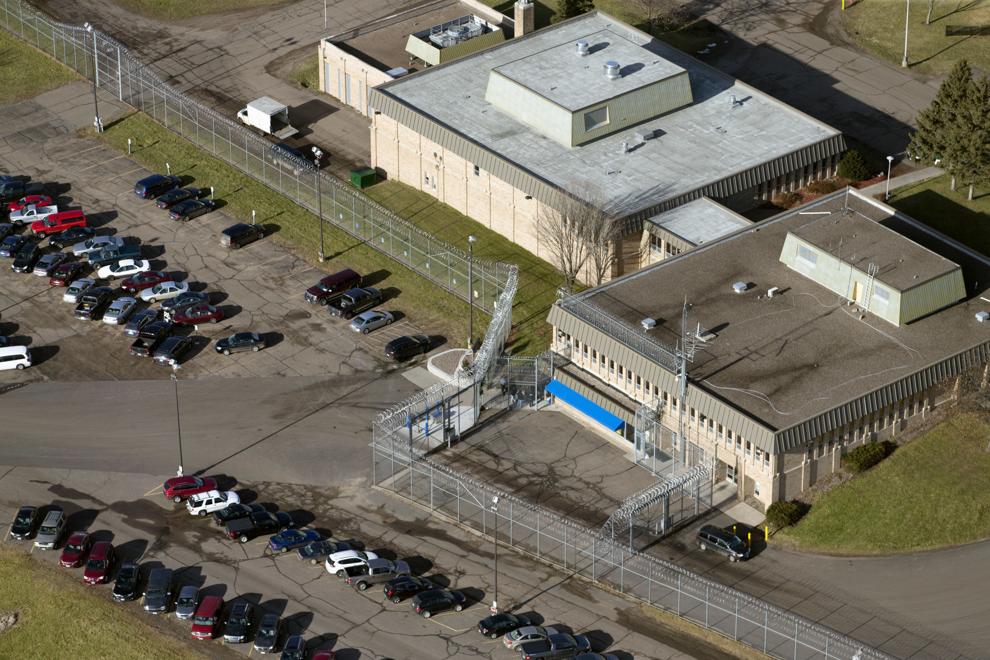 Funding included for initiatives to make state carbon free by 2050