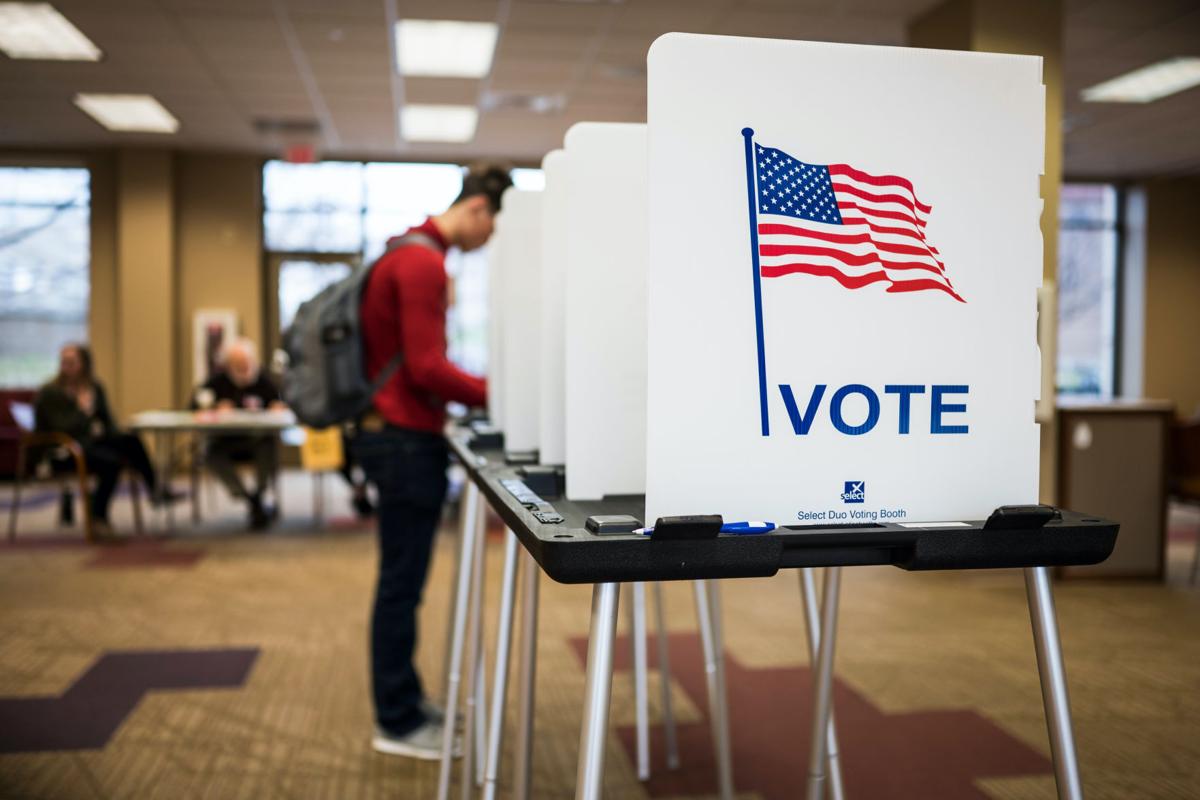 Republican lawmakers on Tuesday endorsed using Wisconsin's current political maps as the basis for new maps over the next decade, angering Democrats and others who say it would allow Wisconsin's gerrymandered maps to persist.
The Senate voted 19-12, along party lines, to approve the GOP-authored resolution. The Assembly approved it on a 60-38 vote.
Even so, Gov. Tony Evers told reporters Tuesday morning it's unlikely he would sign into law any maps drawn by the Republican-controlled Legislature that are based on the current ones.
Also Tuesday, Assembly Speaker Robin Vos, R-Rochester, said he remains confident in the partisan investigation into the 2020 election that he ordered.
Contentious issue
Wisconsin's current political maps are regarded by some to be among the most gerrymandered in the nation. In 2011, Republicans, with full control of state government, were able to draw maps that delivered significant Republican legislative majorities throughout the past decade, even when Democrats won all statewide races in 2018. Republicans contend their advantage stems from Democrats being concentrated in urban areas.
At a news conference Tuesday kicking off the World Dairy Expo in Madison, Evers said he was "unlikely" to sign onto any maps that build on the current ones.
"The current maps are inadequate, and to base our decision-making on that inadequacy would not be doing the people's work," he said.
Some of the principles Republicans outlined in their resolution are spelled out clearly in the law, such as maintaining equal district population, while others, such as retaining core existing districts, are not.
The resolution would not have the force of law but is intended to guide GOP lawmakers as they draw the state's next political maps.
March 15 is the deadline for the Wisconsin Elections Commission to notify county clerks of which offices will be voted on in the November 2022 election and where information on district boundaries can be found. An attorney representing the GOP Legislature told a panel of federal judges earlier this week that lawmakers could deliver maps past that deadline if needed.
Democrats criticized Republicans for emphasizing the retention of core existing districts because the maps they drew a decade ago with full control of state government were a significant departure from the 2002 maps drawn by federal courts.
The federal court at the time noted that only 323,026 people needed to be moved from one Assembly district to another in order to equalize the populations numerically. The GOP's 2011 maps, however, moved more than seven times that number: 2.4 million people.
"The fact remains that Wisconsin citizens should choose their elected representatives, not the other way around," said Rep. Lisa Subeck, D-Madison. "Regardless of political affiliation, Wisconsinites overwhelmingly support a fair redistricting process, fair maps and a means to hold their elected officials accountable. Our democracy works best when it works for everyone and is free of partisan gerrymandering."
Election probe
Regarding the 2020 election investigation, Vos said he was confident in former conservative Wisconsin Supreme Court Justice Michael Gableman, who had sent county clerks a suspicious email with an attachment created by a former Trump administration official.
"I am supremely confident that at the end of the day, Justice Gableman will produce a report that will show that there are issues with the 2020 election, where potentially changes could be made to make it better," Vos said. "The goal has nothing to do with overturning the election. It's to make sure we have every opportunity to make sure that the results that occurred in 2020 were accurate."
Vos ended the media availability before reporters could ask about the suspicious email.
The email was signed by Gableman but came from a Gmail address from someone with the name "John Delta" and contained a letter that was created by Andrew Kloster, a Republican attorney who worked in former President Donald Trump's administration and falsely claimed the 2020 election was stolen in Wisconsin. The email and letter alarmed some clerks, who raised concerns about their authenticity and questioned what measures would be taken to protect sensitive information requested.
Wisconsin election officials and courts, after recounts in Milwaukee and Dane counties and a number of lawsuits, have stood by the integrity of the presidential election in Wisconsin.
Evers on Tuesday affirmed the integrity of Wisconsin's presidential election and warned clerks to retain legal counsel.
"All I can say is if I was a clerk I would be lawyered up and make sure that you're doing the right thing," Evers said. "It's a $700,000 boondoggle to prove something that's already been proven probably 100 times."