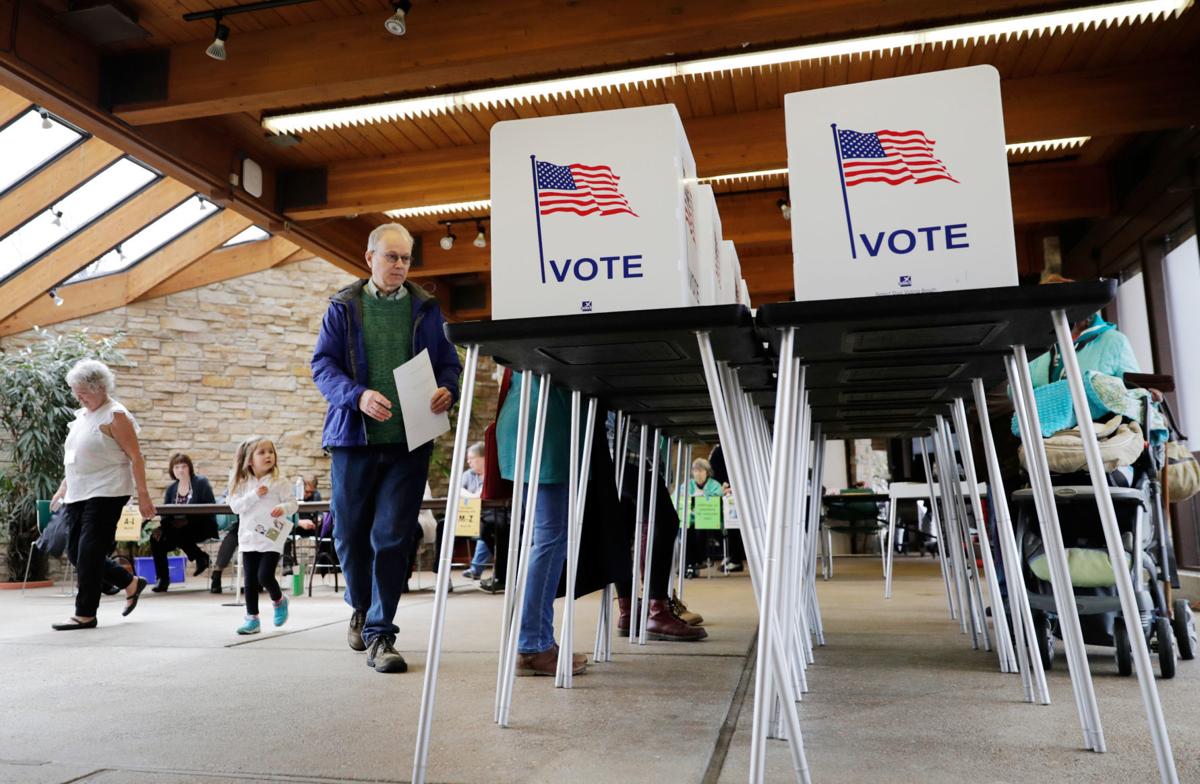 Republicans seeking to fill legislative seats vacant since December will compete Tuesday in a primary election — and party leaders are putting their political clout behind favored candidates.
The two special elections are for the 1st Senate District in northeast Wisconsin and the 42nd Assembly District in the south-central area of the state. The candidates who advance Tuesday meet in a June 12 general election.
State Rep. Andre Jacque, of De Pere, competes against Alex Renard, a De Pere operations manager at a family-owned manufacturer in Green Bay, in the 1st Senate District to replace former Sen. Frank Lasee, R-De Pere, who was appointed to a position in the state Department of Workforce Development.
Despite Jacque's eight years in the Legislature, Renard has the backing of prominent Republicans in the state Assembly including Majority Leader Jim Steineke, of Kaukauna, and Joint Finance Committee co-chairman John Nygren, of Marinette.
Steineke has said Renard has a better shot to win the seat because he's not an incumbent lawmaker and has business experience. Jacque believes Republican leaders are upset with him for holding a hearing in 2015 on a bill that would have repealed the state's prevailing wage law.
The winner of Tuesday's contest goes on to compete against Door County Economic Development Corp. director Caleb Frostman, a Democrat.
As of May 1, Renard had raised $146,560, which includes a $75,000 personal loan, and had spent $112,700, according to recently filed campaign finance reports. Jacque had raised $52,290, which includes a $15,000 personal loan, and had spent $27,935.
Meanwhile, four Republicans are seeking to advance Tuesday in the 42nd Assembly District.
Lodi Town Board member Jon Plumer, who also has the backing of state party leaders, is competing against Lodi farmer Darren Schroeder, Poynette attorney Colleen Locke-Murphy and U.S. Air Force veteran Spencer Zimmerman, of Janesville. Zimmerman would be required to move to the district should he win in June.
Plumer raised $43,679 — $16,600 of which came from 24 Republican Assembly lawmakers' campaigns. Schroeder and Locke-Murphy each loaned about $1,000 of their own money to their campaigns.
Cliff Arthur, an attorney in Lodi, considered running as a Republican, too, but said Assembly Speaker Robin Vos, R-Rochester, told him the party muscle would be on Plumer's side.
Arthur told the Wisconsin State Journal the move by Vos to influence the primary was unwelcome.
"Backroom thuggery and political race-fixing should have no place in any US political party," he said. "I backed out because I didn't believe that I have the resources to survive a primary against a professionally funded and managed machine."
A spokeswoman for Vos did not respond to a request for comment.
The winner of Tuesday's primary will compete against Ann Groves Lloyd, an academic adviser at UW-Madison and Lodi Common Council member.
Editor's Note: This story has been changed to correct the name of Ann Groves Lloyd and to accurately report that Andre Jacque has said Republican leaders are upset with him for holding a hearing on the prevailing wage law. It also updates the names of the Republicans backing Jacque's challenger.
Get Government & Politics updates in your inbox!
Stay up-to-date on the latest in local and national government and political topics with our newsletter.