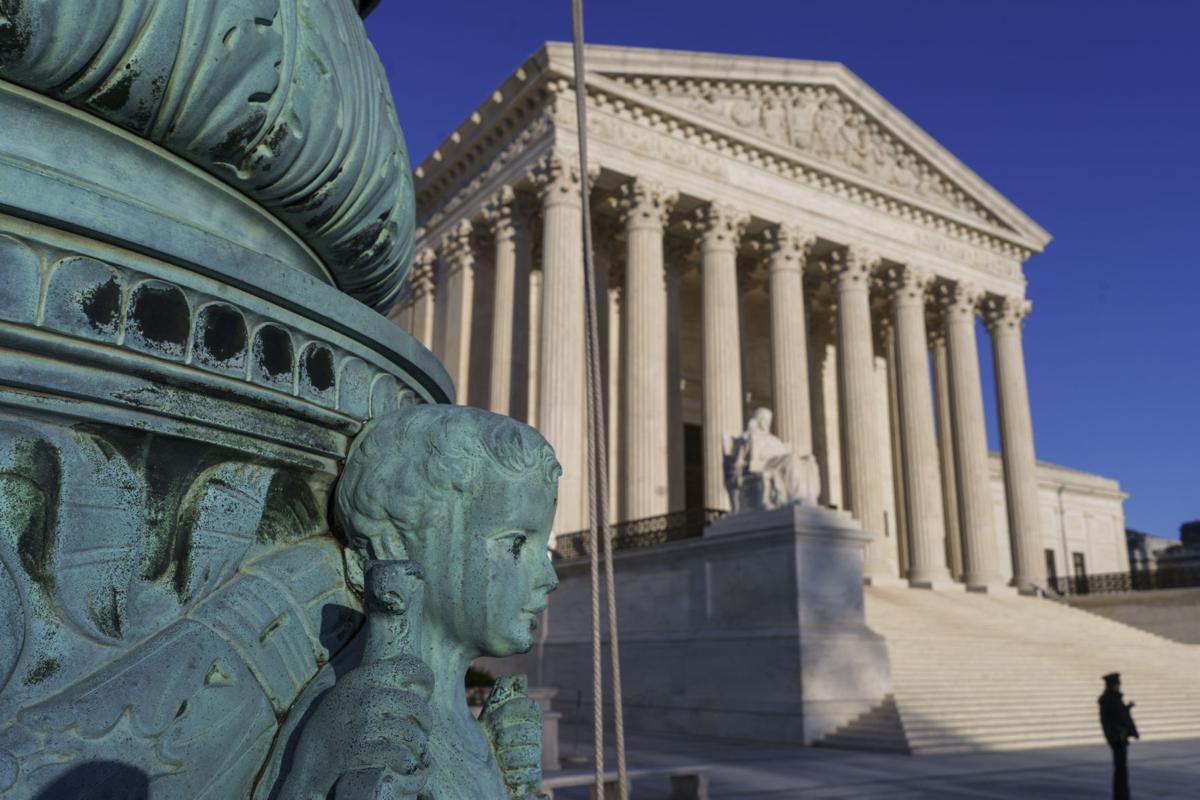 Republicans in the state Legislature on Friday appealed directly to the U.S. Supreme Court to throw out an ongoing federal redistricting case backed by Democrats to allow the Legislature and Wisconsin Supreme Court to instead handle the issue.
The petition comes just days after the Wisconsin Supreme Court agreed to accept another redistricting lawsuit backed by Republicans.
In their petition to the U.S. Supreme Court, attorneys for the Legislature said federal courts have no right to intervene so early in Wisconsin's redistricting process, and that doing so violates state sovereignty.
Drawing new district boundaries is typically understood as a state responsibility in the first instance, but both the Republican and Democratic-backed lawsuits acknowledge it's unlikely the Legislature and governor will be able to agree on new Assembly, Senate and Congressional maps.
The Legislature hasn't passed a set of new Assembly, Senate and congressional maps, nor has it established a timeline for doing so. The Legislature's attorneys, however, said the Legislature is currently working on drawing the state's next set of maps.
Republican lawmakers on Thursday introduced a joint resolution calling for the state's next political maps to retain the core of existing districts, a move that has angered Democrats, who say it would lock in their political disadvantage.
Wisconsin's current political maps are regarded by some to be among the most gerrymandered in the nation. In 2011, Republicans, with full control of state government, were able to draw maps that delivered significant Republican majorities in the Senate and Assembly for most of the past decade. Republicans, however, contend that their maps stem from the fact that Democrats are increasingly concentrated in urban areas while Republicans are more evenly distributed geographically.
In the event the Legislature and governor can't agree, Democrats want the federal courts to pick the state's next set of decennial maps, while Republicans want the conservative-dominated Wisconsin Supreme Court to do so.
In its court filing, the Republican-controlled Legislature said federal courts should defer to Wisconsin lawmakers and courts to drawing up new maps.
"There is no justification for a federal court to exercise jurisdiction beginning-to-end to oversee a State's redistricting process," the Legislature's attorneys wrote. "There is no logical stopping point. Allowing the federal suits to proceed will have irreversible effects on Wisconsin redistricting and the State's sovereign power to reapportion."
In her opinion agreeing with the majority's decision to take the GOP-backed redistricting case earlier this week, Wisconsin Supreme Court Justice Rebecca Bradley said it's the state's prerogative to redistrict, and that federal courts should intervene only as a last resort.
In the consolidated federal redistricting case backed by Democrats, a panel of judges earlier this week planned for a trial to finish by the end of January in order to rule by March.
U.S. District Judge James Peterson and two other federal judges on the panel signaled they think maps should be in place by March 1 in order for candidates to begin circulating nomination papers by April 15, a timeline the Wisconsin Elections Commission had proposed. The new maps would then be used for legislative and congressional candidates in an August 2022 primary election.
Sachin Chheda, director of the Fair Elections Project, which works to stop partisan gerrymandering, criticized the Legislature's appeal to the nation's highest court, arguing that federal courts should follow the law and "not do the parochial bidding of one state's political party."
"The Supreme Court should reject this partisan nonsense for what it is — an unveiled effort to rig the process in favor of one political party," Chheda said.