Vice President Mike Pence on Tuesday took the fight over government-subsidized private school education into the public school-loving heart of the state that started the voucher school movement three decades ago.
In what was possibly the first time a sitting vice president has held an event inside the Wisconsin state Capitol, Pence and U.S. Secretary of Education Betsy DeVos touted President Donald Trump's education program, which includes a proposed $5 billion tax credit aimed at getting more students, typically from low-income households, into private or religious schools using a public subsidy.
The reaction from the crowd was a mix of fanfare and protest, reflecting how divisive both the president and the topic of vouchers has been nationally and in Wisconsin, where former Republican Gov. Tommy Thompson created the country's first such program 30 years ago in Milwaukee.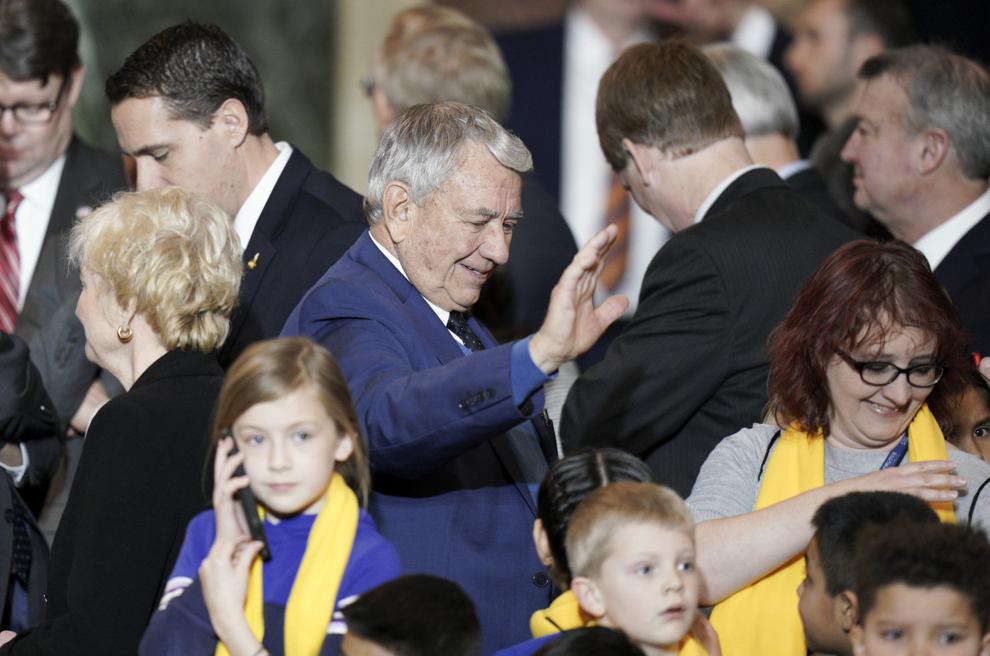 "I was for school choice before it was cool … I watched this movement grow over the last 30 years," Pence said, noting his efforts to expand voucher programs when he was governor of Indiana.
"One of the very first conversations I had with our president when he was considering asking me to be his running mate was about Indiana school choice programs, and I'm here to tell you, President Donald Trump stands for school choice," Pence said.
While not a political campaign stop, Pence's visit further underscored that Republicans and Democrats are looking to secure Wisconsin — a potential tipping-point state — in the 2020 election.
"It's an election year in a battleground state. Of course it's political," said UW-Madison journalism professor Mike Wagner. "It's not that he doesn't believe in the issue; I think he does. But he came to Wisconsin because that's a super-important state for his side."
Wagner also noted the visit could be "one of those badges of honor for conservatives to say, 'I went right into the liberal lion's mouth and told them what we believe.'"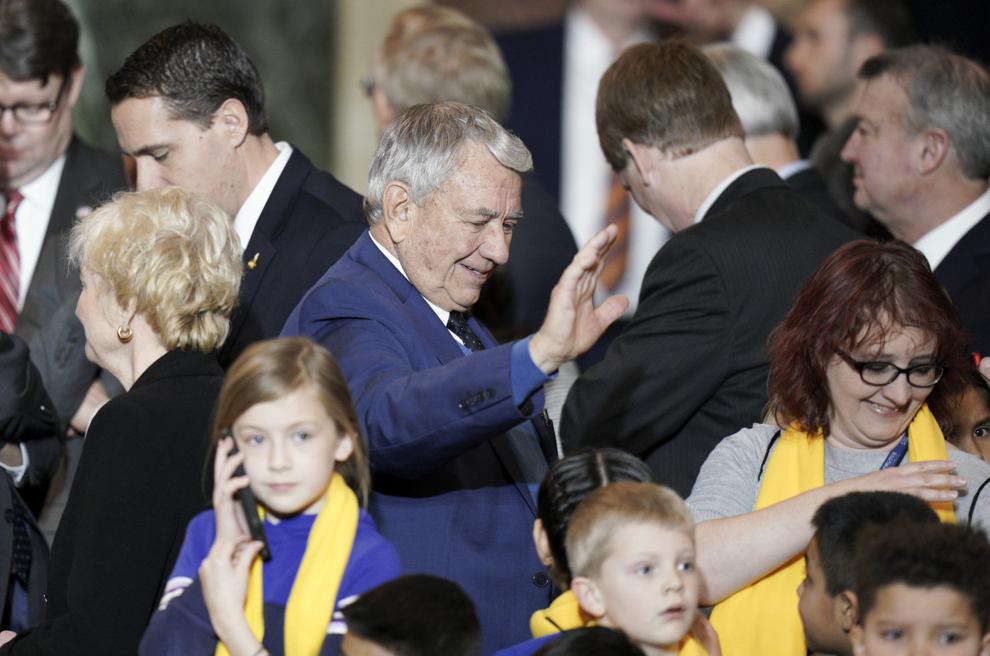 DeVos also championed Trump's campaign but at times was drowned out by some members of the crowd shouting "Shame, shame, shame!" Demonstrators with signs on the ground floor of the Capitol rotunda booed and shouted as speakers on the first floor above addressed a crowd of several hundred students, teachers, lawmakers and other participants in the National School Choice Week event.
Advocates of private school voucher programs say the programs provide low-income parents with additional options and more control over their child's education and school, while opponents argue the practice comes at a cost to public schools, primarily in funding and resources.
Pence referenced the absence of Democratic Gov. Tony Evers, a former educator and voucher opponent whose office is just down the hall from where Pence spoke. He also criticized a bill reintroduced Tuesday by Democratic lawmakers aimed at phasing out the state's voucher program.
"I know the governor can't be here with us today, so let's make sure he hears this: We're not going to let that happen," Pence said.
In a press conference after Pence's speech, Rep. Jonathan Brostoff, D-Milwaukee, said his bill would phase out vouchers in the state and spend more on public schools.
"(Pence) has no idea what's going on here," Brostoff said. "He represents a complete erosion of one of the most fundamental values and one of the greatest values of this country, which is strong public education, and that's certainly a Wisconsin value."
Senate Majority Leader Scott Fitzgerald, R-Juneau, and Assembly Speaker Robin Vos, R-Rochester, also spoke at the event, with both vowing to uphold the state's voucher program.
"As long as Republicans control the Legislature, we plan to keep it," Fitzgerald said.
During his speech, Vos encouraged students participating in the event to cheer for Trump, Pence and DeVos and boo "those who don't like school choice."
The Democratic Party of Wisconsin held an event in response to Pence's visit, where party chairman Ben Wikler called the event a celebration of an attack on public schools by President Donald Trump and his administration.
"Trump and his cronies are sabotaging public education because it's not their children who go to public school," Wikler said.
But Wagner noted that voucher school programs is not solely a conservative issue and has received support from some Democratic voters, including African Americans in Milwaukee.
"I don't think there's a lot of votes to be had by Pence in Madison," Wagner said. "But I think that it's possible this is the sort of issue that affects a few voters, and in a state that's going to be as close as Wisconsin is likely to be, there are probably 12 decisions campaigns can make that would affect a few thousand voters, and any one of those could end up being the thing that puts them over the top."
Trump held a campaign rally earlier this month in Milwaukee, which included appearances by Pence, Sen. Ron Johnson, and several Republican state lawmakers. The rally was held blocks from where Democrats will hold their national convention to select Trump's challenger in the upcoming election.
In 2016, Trump became the first Republican to win the state since Ronald Reagan in 1984, beating Democratic candidate Hillary Clinton by less than 23,000 votes, or about one percentage point.