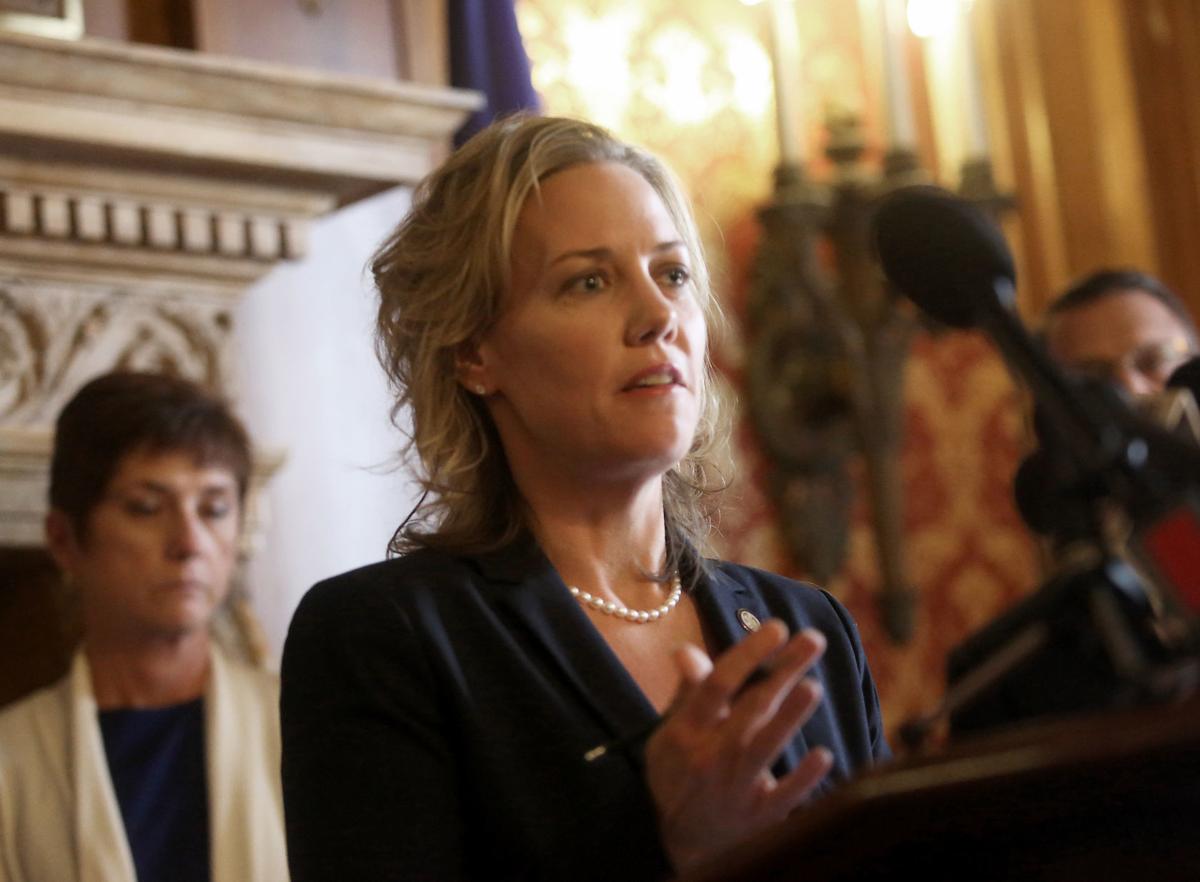 Another Republican elected official who was considering a run for U.S. House Speaker Paul Ryan's seat has bowed out of consideration.
Rep. Samantha Kerkman, R-Salem Lakes, announced Monday she plans to run for re-election to the seat she has held since 2001. Last week Kerkman said she was considering running for Congress after Ryan said he wouldn't seek another term. She described 2018 as "the year of the woman."
You have free articles remaining.
"I want to use my experience and knowledge to continue to lay the groundwork at the state level, which attracts jobs and investment in Kenosha County," Kerkman said Monday.
Other top Republicans who have said they won't run include Assembly Speaker Robin Vos, R-Rochester, former White House chief of staff Reince Priebus, Sen. Dave Craig, R-Town of Vernon, Assembly Speaker Pro Tempore Tyler August, R-Lake Geneva, and Rep. Amy Loudenbeck, R-Clinton.
University of Wisconsin Regent Bryan Steil is still mulling whether to compete in a GOP primary against former U.S. Army Green Beret Nick Polce, of Lake Geneva, and Delavan businessman Paul Nehlen, who lost to Ryan in the 2016 GOP primary. Nehlen has been denounced by the party for his anti-Semitic and white nationalist views.
Steil, a Janesville businessman, is a former aide to Ryan. Last week three former leaders of the Rock County Republican Party urged him to run.