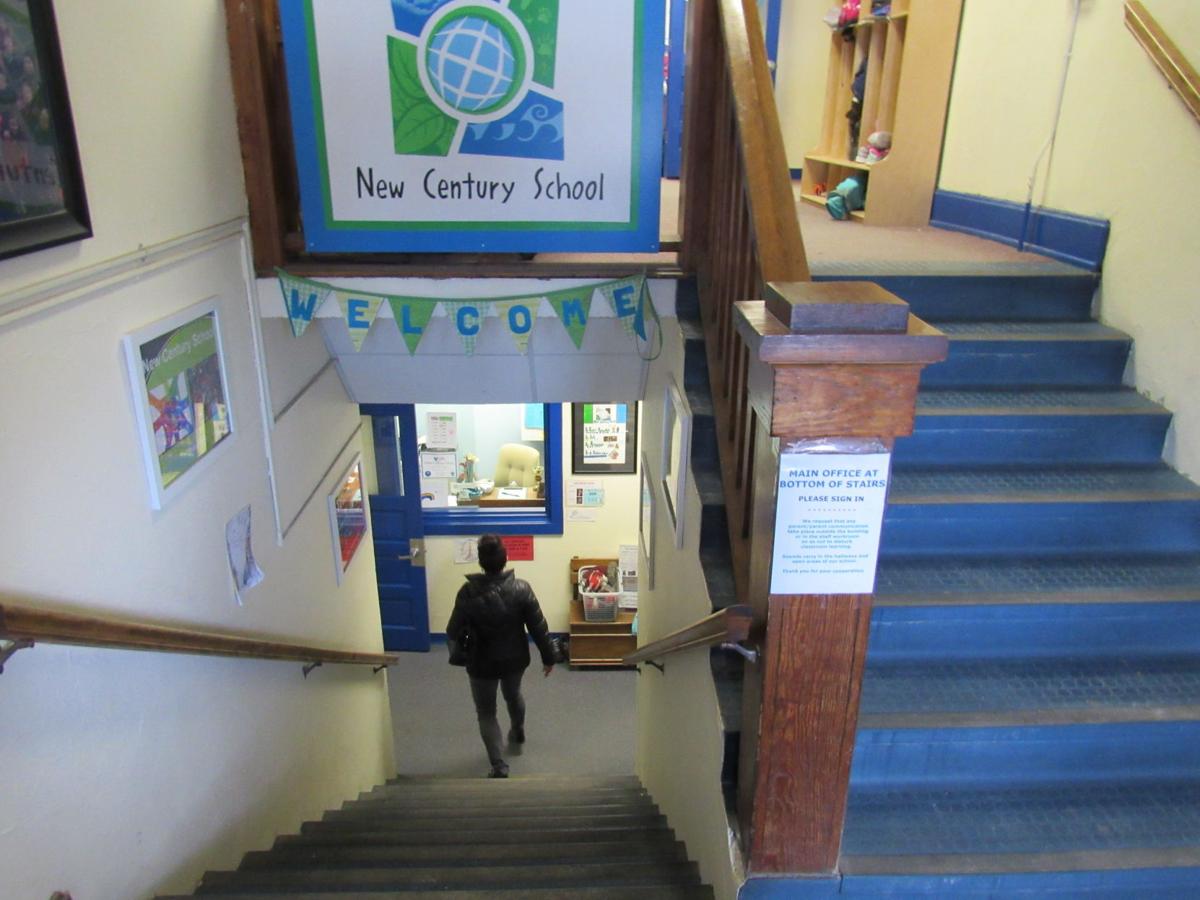 School districts would no longer be able to ask voters to raise their taxes permanently and districts would lose some state funding if they exceed their state-imposed limits on raising property taxes through referendums under a package of bills Republican lawmakers are releasing this week.
Legislators proposing the bills say the moves are designed to lower property taxes, keep voters from being worn down by multiple referendum campaigns and prevent special elections when turnout is low.
But critics say the measures make it harder for public schools to keep up with the rising costs of educating students and could hurt school boards' ability to ensure adequate cash flow.
The legislation — six bills in all — comes at a time when voters are approving record numbers of referendums, and just days before voters are set to decide whether to fund more than half a billion dollars' worth of school projects statewide.
That amount of debt and property tax increases on the April 4 spring election ballot spurred the effort, said bill author Sen. Duey Stroebel.
"I believe there is more harm being done to our tax climate via school referendum than anyone realizes," said Stroebel, R-Saukville. "If everything passed, next year property taxes in Wisconsin would be $63 million higher just from operating (referendums) this election and voters would have approved a total of over $2 billion in school debt in the past thirteen months."
But the state school boards organization said the package of bills takes away local school boards' ability to make decisions about how to provide the best education and educational environment for students.
"Our local voters and our local communities know what's best for their local school districts," said Dan Rossmiller, lobbyist for the Wisconsin Association of School Boards. "To the extent that these bills interfere with that relationship and interfere with local control, we feel that's a negative."
State Superintendent Tony Evers, who oversees the Department of Public Instruction, said the proposals fly in the face of consistent support from voters to increase taxes to fund schools.
"Through tight budgets and changing political winds, Wisconsinites have consistently voted to raise their own taxes to support their local public schools. Instead of restricting local funding options for schools, our focus should be on how we can work together to increase state support to take some of the pressure off," Evers said.
Heather DuBois Bourenane, executive director for the public schools advocacy group Wisconsin Public Education Network, said she had yet to fully analyze the proposals but expected parents to oppose them.
"It sounds like another effort to restrict local control and try to control the line on taxes by not allowing people to fund their local public schools," she said.
Sponsor: State efforts
being 'undone'
But supporters of the proposals say public dollars spent on schools need to be scrutinized further, especially as Gov. Scott Walker is proposing a record increase in school funding and referendums are being passed at historic rates.
"If the Governor is proposing more than $600 million in increased school aid, we must crack down on referenda as a necessary component of our education policy," Stroebel said in a statement. "I am tired of being a high tax state, and I'm especially tired of pushing for lower taxes and limited spending only to have the efforts undone in school referenda."
A separate bill authored by Rep. Janel Brandtjen, R-Menomonee Falls, and Stroebel would eliminate what are known as recurring referendums — ballot questions that raise property taxes permanently — and cap any referendum for operating costs at five years.
For school districts that have already successfully asked voters to approve recurring referendums, like the Madison School District did in 2016, the school board would have to return to voters in five years from the passage of the bill to seek another referendum.
"Forever is a really, really long time," Brandtjen said, adding that new generations of parents and taxpayers should have the opportunity to have a say over the taxes they pay. "It's really about transparency, it's really about accountability and it really puts that back into the hands of the taxpayers."
Another bill authored by Stroebel and Rep. Tom Weatherston, R-Caledonia, would reduce state aid for districts that exceed their revenue limits through a referendum. The reduction in aid would be equal to 20 percent of the amount the district raises property taxes above their revenue limits. That state aid would then be redistributed to the rest of the state's school districts through the state funding formula.
"If you as a local community think you have a need and an ability to spend more on education, then we need to re-prioritize to other districts who haven't done that," Stroebel said. Under the bill, school boards also would be able to rescind, by a simple board vote, a past decision to exceed revenue limits by referendum.
Critic: Bills hurt former
low spenders
Rossmiller said the bills especially hurt school districts that were low spenders in the mid-1990s, when revenue limits were imposed. At the time, lawmakers told districts they could always go to referendum if they felt more revenue was needed.
"Now they're changing the rules and saying, essentially, we don't trust our local voters, perhaps, and we should step in here and take certain discretion away from local voters," Rossmiller said. "All this set of proposals will do is make it harder for any district to escape from the position (when) revenue limits went in and it's going to lock in inequality in district spending."
When school boards could ask voters to approve spending and building projects would be limited to spring and fall general elections under a bill authored by Stroebel and Rep. Michael Schraa, R-Oshkosh — a proposal similar to an unsuccessful bill the two lawmakers pushed last legislative session.
School boards also would be required to vote on seeking a referendum at their regular meetings, and boards could only vote on referendums that issue debt at their annual meetings, under a bill authored by Stroebel and Rep. Dave Murphy, R-Greenville.
Districts also would be required to include the cost of debt and interest payments in the total referendum amount presented to voters, which is currently not required, under a bill from Sen. Chris Kapenga, R-Delafield, and Rep. John Macco, R-Ledgeview.
And a bill authored by Stroebel and Rep. Joe Sanfelippo, R-New Berlin, would provide 50 percent matching state funds for school districts that set aside money they receive under their revenue limits in a fund for maintenance and construction projects. If the district seeks a referendum within 10 years of using the matching funds from the state, the money is reimbursed to the state through a reduction in the district's state aid.
The proposal aims to encourage cash financing of building projects, according to a summary of the bill provided by Stroebel's office, and the funding would not come from schools' general state aid.
Kim Kaukl, executive director of the Wisconsin Rural Schools Alliance, said the proposals don't serve rural schools.
"There is not a single author from rural Wisconsin, where these bills will have the most serious impact," Kaukl said. "This is a case of how many of our legislators in the Fox Valley and southeastern Wisconsin are disconnected with the needs of the rest of the state. If they truly want to limit the number of referendums occurring, they need to take a look at the cuts that have occurred to public education since 2011 and provide adequate funding to meet present needs."