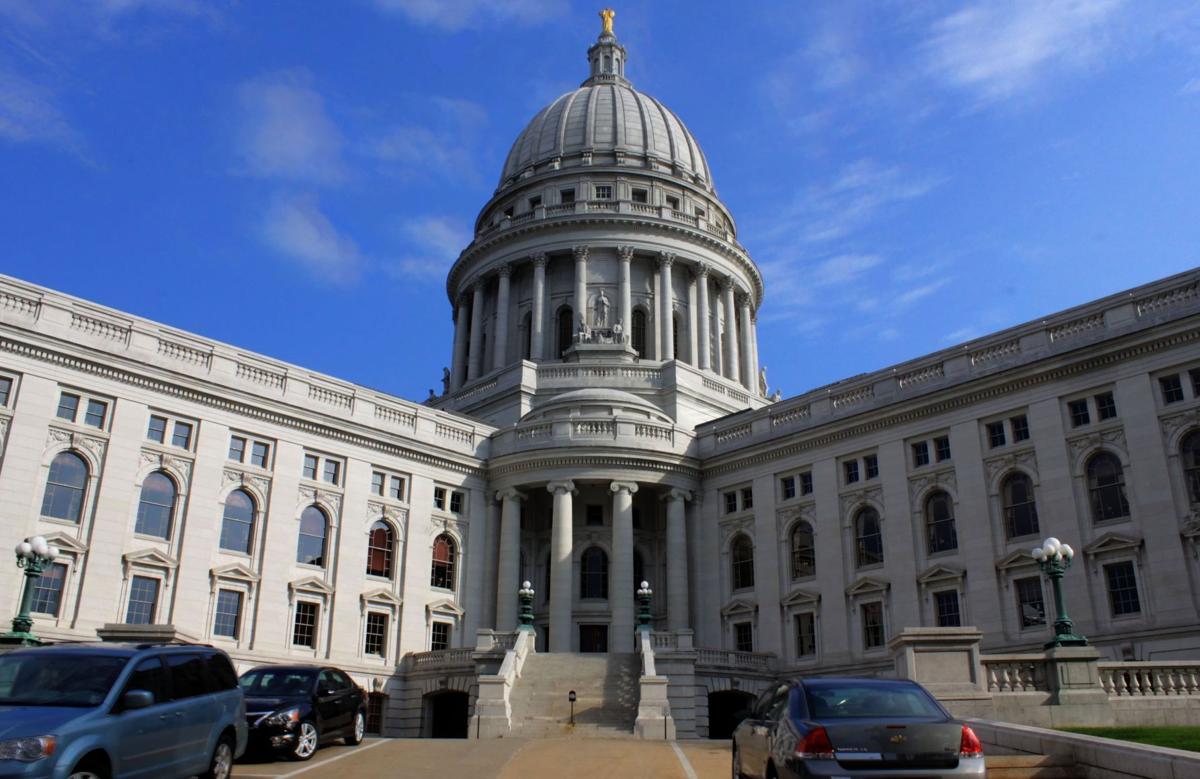 Republican lawmakers in the Assembly and Senate have introduced nearly a dozen bills that would, among other things, provide $500 million to pay state debt and $275 million in assistance for small businesses.
The package of legislation introduced by Republican lawmakers represents an alternative plan for how to spend more than $3 billion directed to the state of Wisconsin through the latest federal stimulus. The Republican plan includes $1 billion in property tax relief, $500 million for broadband expansion and $150 million to aid nursing homes — priorities Assembly GOP lawmakers outlined earlier this week.
It's unlikely, however, that any provisions of the plan will be implemented by Democratic Gov. Tony Evers, who has virtually exclusive power over how the federal funds can be used.
Evers announced Monday he would direct $2.5 billion in spending toward economic relief for families, workers and small business owners, which includes $50 million for the tourism industry and $600 million to support businesses affected by the pandemic. Evers also is planning to spend $500 million on the state's pandemic response efforts, and $200 million for infrastructure, with a large portion of that going toward expanding broadband access.
In any event, Republicans have introduced their competing plan, much of which could be introduced in their state budget proposal later this spring, where they will have much greater say over what is eventually passed. Still, spending levels in the state budget may not match how GOP lawmakers have proposed to spend the federal funds.
The major outlines of the plan would be to provide aid to Wisconsin households in the form of property tax reimbursement equivalent to 10% of property taxes returned to all property owners, including commercial ones. Republicans also want to use $500 million of the stimulus to reduce state debt by retiring $250 million in public debt in the 2021-22 fiscal year and allocating $250 million for the retirement of transportation revenue bonds.
In addition, Republicans want to provide $275 million in assistance to small businesses through grants, $200 million of which would be allocated by the Republican-controlled budget committee.
Like Evers, Republicans also are prioritizing tourism by proposing to direct $50 million to the embattled industry and $25 million toward amusement parks.
Republicans would also direct $100 million in economic assistance to rural Wisconsin via economic development assistance and farmer assistance.
A big chunk of the money, $309 million, would go toward funding local roads by providing $1 million to each of the 72 counties, and $1,000 per road mile to every city, village and town in the state.
The GOP's $500 million broadband proposal would allocate $125 million per year for the effort through 2024. Republicans would also allocate $61 million to address water infrastructure and $68 million for emergency medical services and mental health.
6 lives disrupted: How COVID-19 changed Madison
The torrent of disruption to daily life over the past year has been inescapable.
Calendar squares filled with weddings and events cleared. Vacations vanished. Schools shuttered and hand sanitizer was in short supply. We learned new words, like social distancing, herd immunity and doomscrolling. 
COVID-19 affected every person, every family. It's taken nearly 6,500 Wisconsinites from us, including 278 in Dane County.
Here are six stories from people whose lives and jobs changed over the past year.