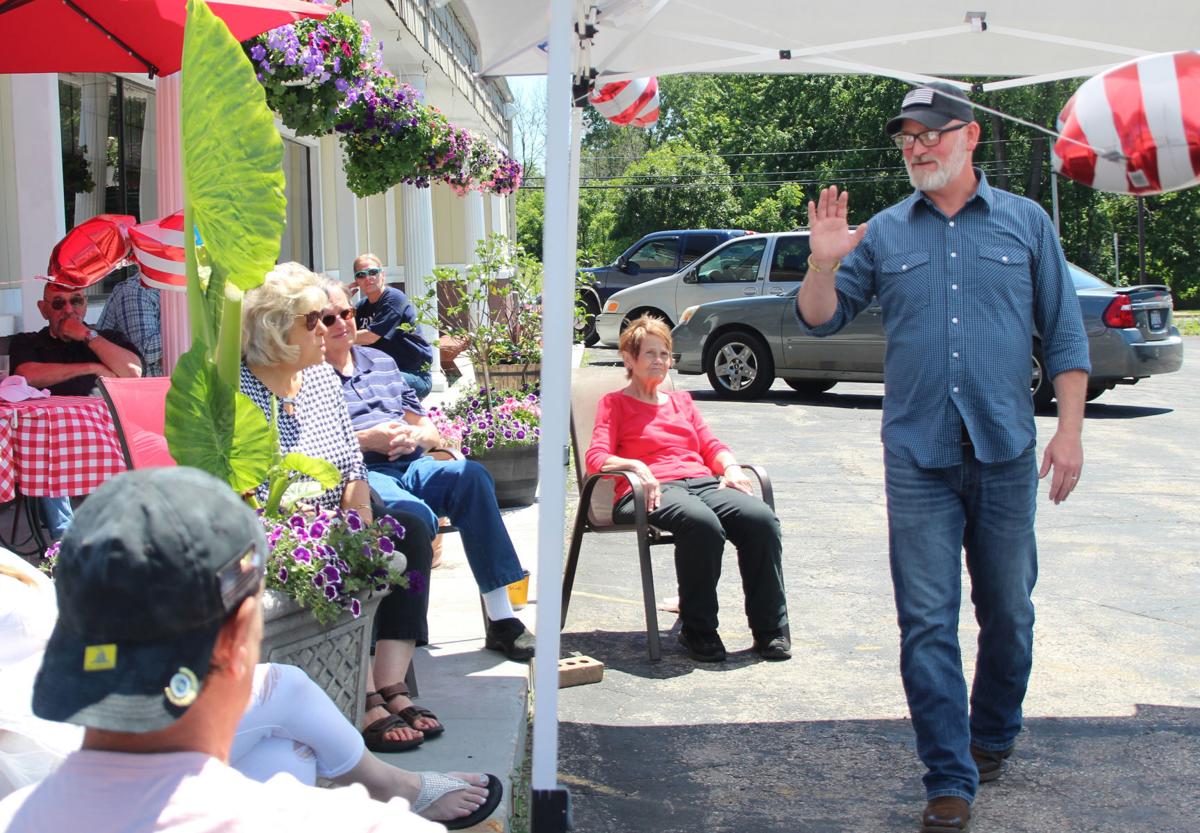 As President Donald Trump's chances of again winning Wisconsin dim, Republican hopes of winning a veto-proof majority in the Legislature are also fading.
Democrats are still playing defense in the Senate, where they are defending three highly competitive seats, but Republicans are retrenching in the Assembly and could lose seats in the Milwaukee suburbs depending on how well Trump performs.
Republicans are expected to retain control of both chambers even if former Vice President Joe Biden wins the state partly because of Republican-gerrymandered legislative districts that will be redrawn after this election as they are every 10 years to account for population changes. Republicans also enjoy the advantage of their voters being more widely spread out across the state.
Earlier this year the state Democratic Party launched a Save the Veto campaign to prevent GOP gains in the state Assembly and Senate, where Republicans are three wins away in each chamber from veto-proof supermajorities.
But at this point in the race, the threat appears to have largely diminished.
"I think the presidential race will again greatly determine how people vote down ticket," said Scott Jensen, a Republican strategist and former Assembly speaker. "Candidates have to create a strong independent impression with the voters to overcome that. I think the Republicans will increase their margin by one or two seats in the state Senate and the Assembly will lose one or two seats."
Control of the Legislature likely isn't on the table in the Nov. 3 election. Republicans have firm majorities in the Assembly and Senate. They…
Jensen said he expects Republicans to hold onto or win seats where Trump trails Biden by no more than 4 or 5 points.
Assembly Speaker Robin Vos, R-Rochester, agreed the presidential ticket is likely to dictate outcomes in the Legislature. He isn't ready to make a prediction about the number of seats Republicans will have in the Assembly in January, but has backed off claims of a supermajority.
"It certainly wouldn't surprise me, if President Trump narrowly wins the state like he did four years ago, we would keep all of our seats and could potentially add to our column," Vos said. "If President Trump continues to be behind Joe Biden, I think our members have a pretty good record to over-perform."
Recent polls show Biden leading Trump statewide by about 5 or 6 points, though that margin differs widely by region.
Mike Browne, deputy director of the liberal advocacy group A Better Wisconsin Together, said Trump's performance in the polls, the COVID-19 pandemic and related economic struggles, and the president's resistance to face masks, create not only impediments for Republicans but also opportunities for Democrats.
"I think that is putting seats in play," Browne said. "The dynamic has certainly changed."
Vos said he agrees there are competitive seats to defend, particularly in the Milwaukee suburbs, but said Republicans are also trying to go after seats held by Democrats in northern Wisconsin and the La Crosse area.
Following the money
Matt Rothschild, executive director of the Wisconsin Democracy Campaign, which tracks money in politics, said high-dollar outsider spending in three state Senate districts shows the races are competitive.
They include the 10th Senate District, where Democratic incumbent Patty Schachtner, D-Somerset, faces Rep. Rob Stafsholt, R-New Richmond. Schachtner won in a 2018 special election upset that proved to be an early indicator of the Democratic "blue wave" that swept former Republican Gov. Scott Walker out of power later that year.
Outsider groups also have been spending big in the 30th Senate District, where Democratic De Pere City Council member Jonathon Hansen faces Green Bay lawyer Eric Wimberger. The district is currently held by Sen. Dave Hansen, D-Green Bay, Jonathon Hansen's uncle, who is not seeking another term.
Another is the 32nd Senate District, where former state Sen. Dan Kapanke, a Republican, faces Democrat Brad Pfaff, whom Gov. Tony Evers appointed to his cabinet but was rejected by the Republican-controlled Senate. Former Senate Minority Leader Jennifer Shilling resigned from the seat in May.
Spending by outside groups in those three races alone has surpassed $1.2 million, according to WDC.
"You see a ton of outside money going to the three Senate seats that are most up for grabs right now, which are vulnerable from the Democratic side," Rothschild said.
Republicans have an 18-13 majority in the Senate with two vacancies. Assembly Republicans control their chamber 63-34 with two vacancies.
One Democratic seat Republicans had hoped to challenge, held by Rep. Beth Meyers, D-Bayfield, has seen the Republican challenger spend just over $7,000, less than a tenth of the money Myers has spent.
Democrats managed to raise about $1.9 million more than Republicans over the first eight months of the year, although Republicans still have a cash advantage. Republican legislative candidates and their two legislative campaign committees had $8.4 million in the bank, while Democrats had around $6.1 million as of Aug. 31.
The influx of Democratic cash, partly driven by the national interest in the state's presidential race, plus the challenges COVID-19 has created for on-the-ground campaigning, has made it a tough political environment for Republican challengers.
Suburban districts
State GOP and Democratic leaders have pointed to the Milwaukee suburbs, primarily Waukesha, Ozaukee and Washington counties, as potentially pivotal in the presidential election.
In 2016, Trump won those counties with 61% to 33% for Hillary Clinton. Combined polls by the Marquette Law School from May, June, August, September and October of this year found Biden holding a roughly 5% lead over Trump statewide. However, the suburban Milwaukee counties still showed likely GOP voters up about 56% to Democrats' 34%.
"We're seeing these suburban areas that are trending more and more blue, and they're so sick and tired of Trump and Republican shenanigans, especially now, given their lack of compassion for COVID," said Kate Constalie, spokeswoman for the Democratic Party's Save the Veto campaign.
Constalie said Democrats are encouraged by the number of absentee ballots requested and the possibility of Trump voters opting for Democratic legislative candidates, especially in places such as northwestern Wisconsin's 10th Senate District.
"I think that race will be close," Constalie said.
Republican strategist Brian Reisinger acknowledged Republicans have faced demographic challenges in the suburbs, particularly among women, but said Republicans can benefit from a more solidified base of support for the president among traditional Republicans than in 2016.
Sen. Alberta Darling, R-River Hills, who sits on the powerful state budget committee and represents suburban communities such as Whitefish Bay and Mequon, has raised a whopping $517,000 in campaign donations. Darling and GOP outside groups have so far spent nearly $330,000 on the race.
Democratic spending — either attacking Darling or supporting her Democratic challenger Neal Plotkin — hasn't kept up, but some strategists say eroding GOP support within the suburbs could create more challenges for Darling, who has spent 28 years in the Senate.
"If there's a huge Democratic wave, it might take her down, or have the potential to take her down," Rothschild said. "It's unlikely, but possible, so I think that's another reason she's raised as much money as she has."
A surge in suburban votes also has the potential to play out in several Assembly races, including those held by Republicans Jim Ott and Dan Knodl. They're being outspent by margins of roughly 3-to-1. Vos agreed those districts are competitive, but said Republicans managed to defend the seats in 2018 during a year that was good for Democrats statewide. He said he's confident in the state GOP's door-knocking efforts, and pointed out that Democrats are still spending plenty of money to defend the suburban district they narrowly won.
"There is a general trend of affluent suburbs moving toward the Democratic Party, and I think to the extent that we might be seeing a reshaping of the geographic electoral landscape here in Wisconsin, I think that's where I would watch," said Anthony Chergosky, UW-La Crosse assistant professor of political science.
GOP leaders see another suburban district, held by Rep. Robyn Vining, D-Wauwatosa, as the most vulnerable this election. Vining flipped the 14th Assembly District once held by Walker and former Sen. Leah Vukmir by less than a percentage point in 2018. This fall she faces Bonnie Lee, a Wauwatosa director of outreach ministries at Northwest Baptist Church.
While Democratic spending in the 14th Assembly District has reached nearly $112,000, Republican spending, largely from outside groups, has surpassed $238,000.
Southwestern Wisconsin
Another region of the state ripe for a political challenge is in southwestern Wisconsin, where Republicans have made inroads in recent years. In 2016, Trump won the 3rd Congressional District by 4.5 points while Democratic U.S. Rep. Ron Kind didn't have a Republican challenger.
Kind's race, along with the 32nd Senate district in La Crosse, are being watched closely as bellwethers of which way the presidential race might tip.
Shilling won her 2016 race by just 56 votes. Her 2016 challenger Dan Kapanke, who once represented the district but was recalled in 2011, faces Pfaff, the state's former agriculture secretary who was ousted by Senate Republicans last year.
The two previously faced each other for the Senate seat in 2004 when Kapanke won. Both candidates have been on the ground visiting residents and businesses in the district trying to gain votes, and Kapanke's longstanding relationship with the district compared to Pfaff's message of fresh perspective and bipartisanship will be something to watch in the final weeks.
"I think it's a coin toss," said Republican strategist Brandon Scholz, though he added Kapanke faces the challenge of increased Democratic support in La Crosse in recent years.
Jensen, the Republican strategist, thinks Kapanke faces an uphill battle because he expects Trump to lose the La Crosse district by more than 4 or 5 points.
Scholz said Kind is facing his first real challenge to his seat in years in the form of Republican Derrick Van Orden, a former Navy SEAL, actor, writer and hobby farmer. Trump's 2016 performance there and Kind's heavy spending give Democrats reason to worry.
Reisinger, the Republican strategist, said the district is home to more formerly blue-collar Democrats who have been willing to vote Republican in recent years, which could threaten to turn the longtime blue district red.
9 Wisconsin races to watch on Election Night
Races to watch on Nov. 3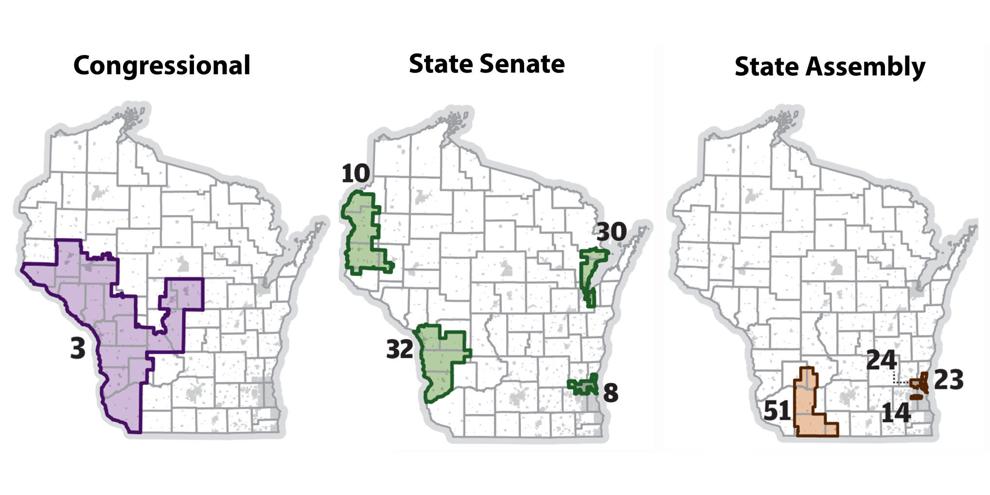 3rd Congressional District: Ron Kind (D) vs. Derrick Van Orden (R)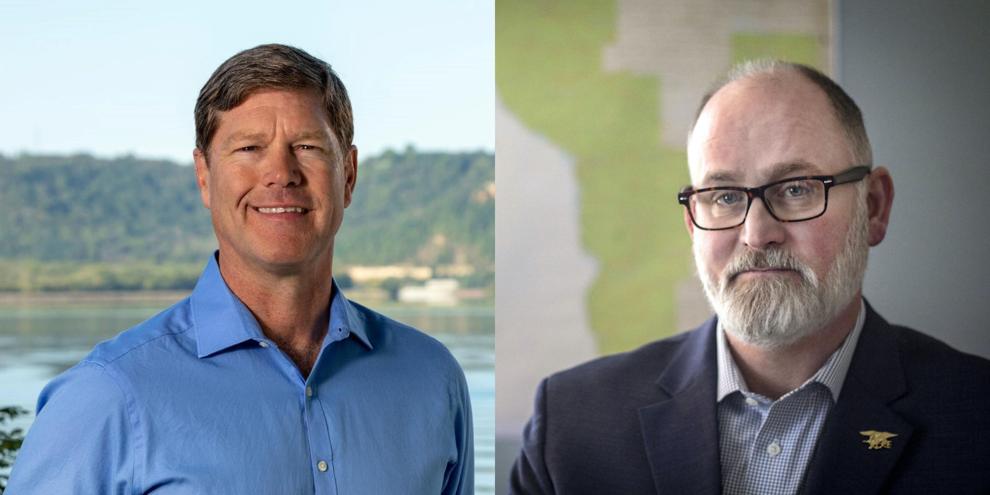 8th Senate District: Alberta Darling (R) vs. Neal Plotkin (D)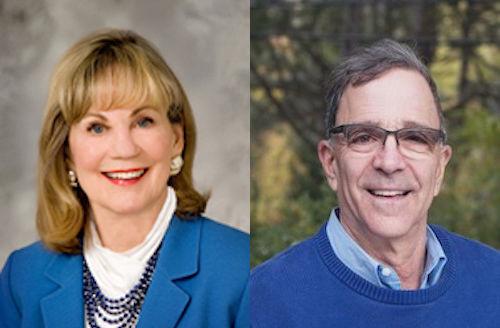 10th Senate District: Patty Schachtner (D) vs. Rob Stafsholt (R)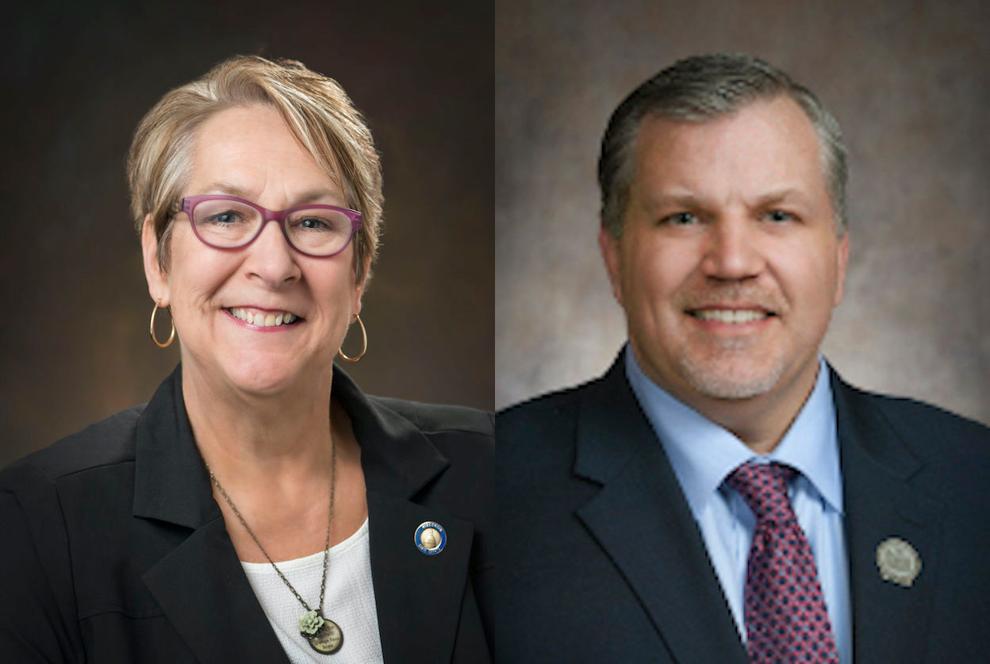 30th Senate District: Jonathon Hansen (D) vs. Eric Wimberger (R)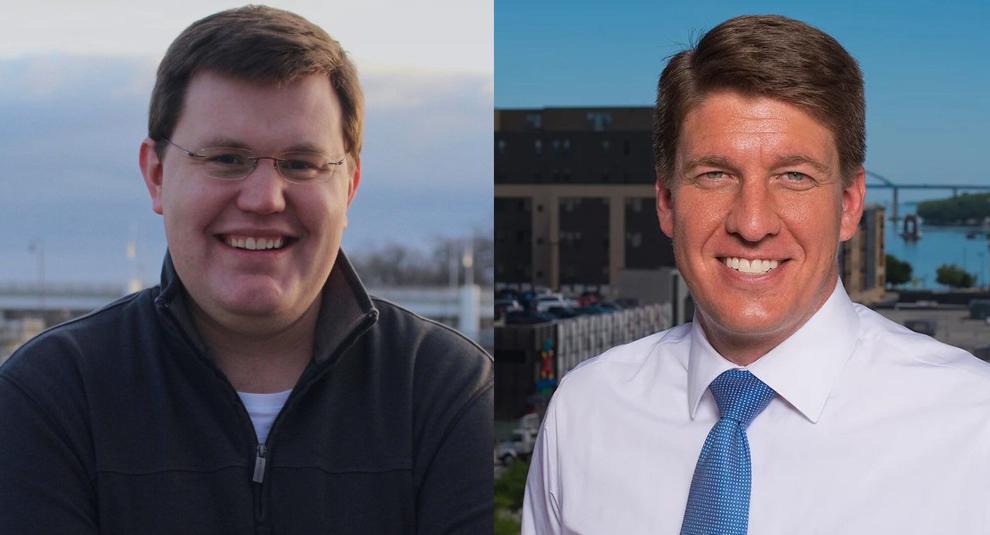 32nd Senate District: Brad Pfaff (D) vs. Dan Kapanke (R)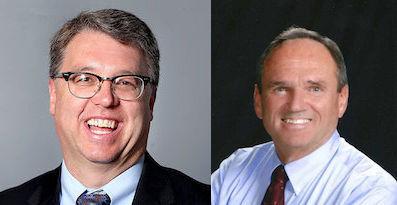 14th Assembly District: Robyn Vining (D) vs. Bonnie Lee (R)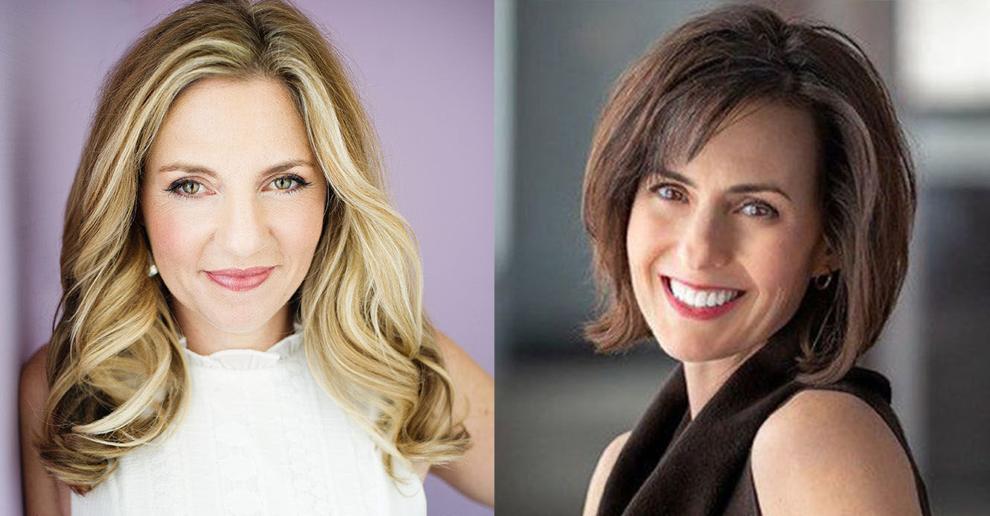 23rd Assembly District: Jim Ott (R) vs. Deb Andraca (D)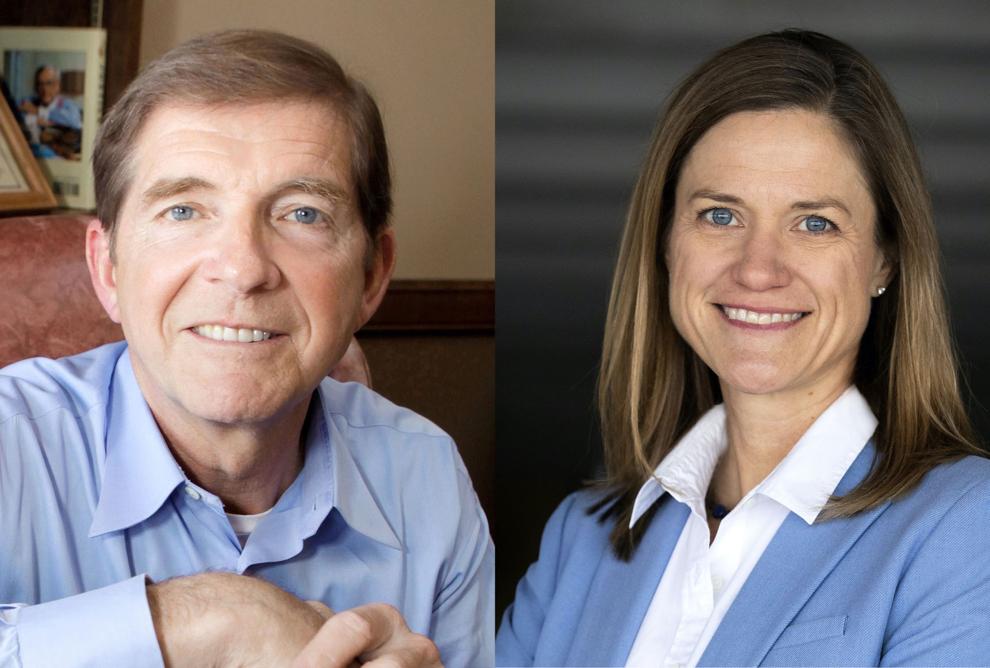 24th Assembly District: Dan Knodl (R) vs. Emily Siegrist (D)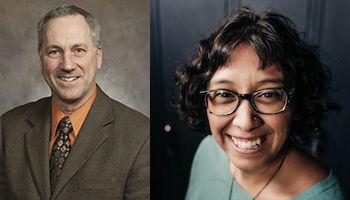 51st Assembly District: Todd Novak (R) vs. Kriss Marion (D)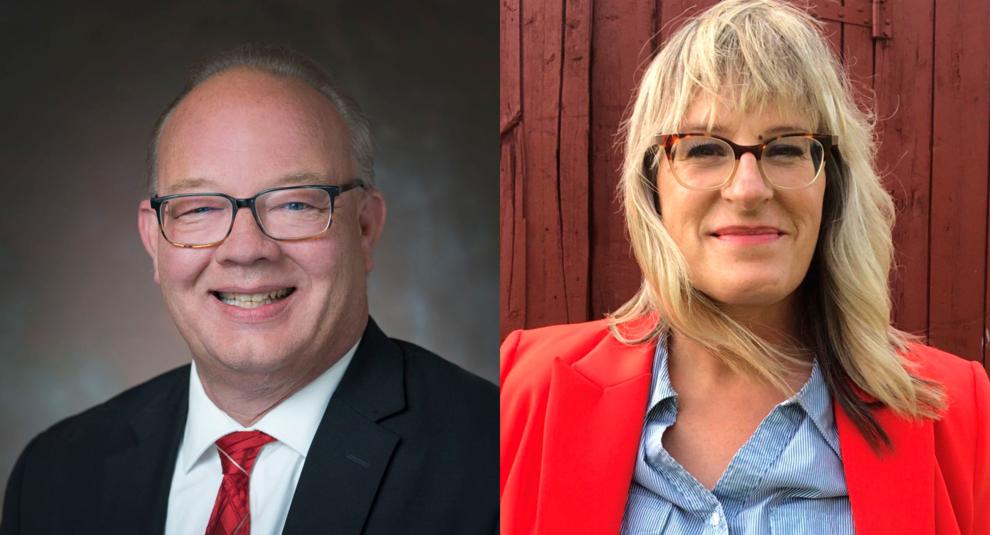 The La Crosse Tribune contributed to this report.