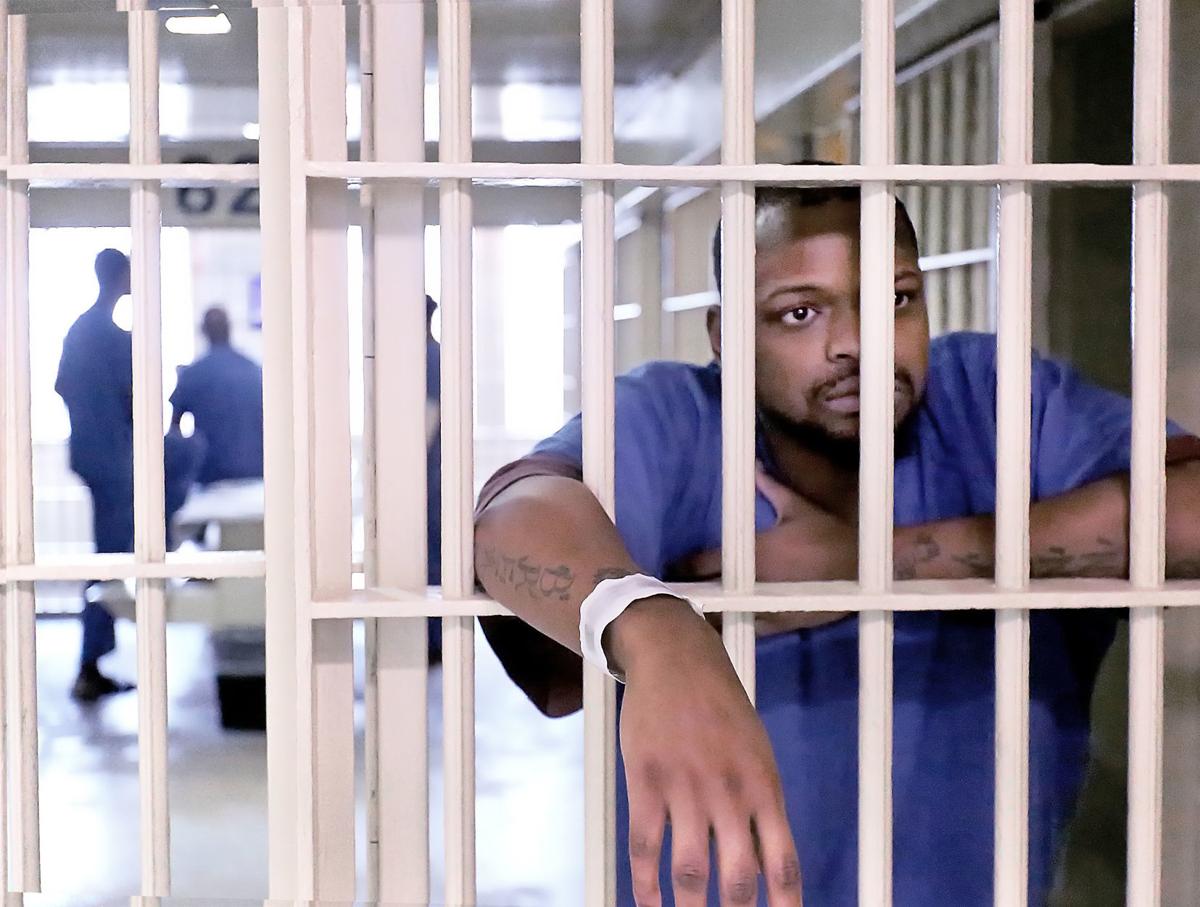 Wisconsin's unusually high number of criminal offenders on parole or probation and the length of their supervision are key contributors to the state's growing prison population, according to a new report.
Researchers at Columbia University's Justice Lab found Wisconsin's rate of parole supervision is the highest among neighboring states and greater than the national average.
They also found the length of time criminal offenders are on supervision is nearly 2 times higher than the rest of the nation. The researchers suggested state lawmakers will need to make changes to community supervision laws if they want to make a dent in the state's prison population, which is projected to surpass 25,000 by 2021, and reduce racial disparities.
The report found that people who had previously been under supervision on parole or probation made up over half of the total prison population in 2017.
The term "parole" in the report refers to supervision following release from prison, while "probation" usually refers to supervision in place of incarceration.
The report comes as Gov. Tony Evers, who campaigned on halving the state's prison population, prepares to negotiate in the legislative session with some Republican lawmakers who have staunch positions on crime and punishment.
Assembly Speaker Robin Vos, R-Rochester, said in a previous interview with the Wisconsin State Journal he is opposed to lighter sentences for criminal offenders, suggesting that lawmakers should instead look at ways to prevent recidivism.
Recidivism, particularly through technical, or "crimeless" revocations, is pointed to as a contributor to the state's burgeoning prison population, with about 36 percent of all prison admissions in 2017 coming from people who had been revoked without a new conviction.
Justice Lab researchers note the state's so-called "Truth in Sentencing" and parole expansion laws passed in the late 1990s are largely to blame for the rates and length of community corrections supervision.
The laws required criminal offenders to serve the entire length of their prison sentence, plus a term of extended supervision, or parole, that is at least 25 percent of the length of the prison sentence. If an offender violates the terms of extended supervision, he or she will typically be required to serve the entire length of their extended supervision, without getting any credit for time already served.
Before Truth in Sentencing, inmates were eligible for discretionary release on parole after only 25 percent of their sentence and were usually required to be released after serving two-thirds of their sentence, barring misconduct.
The report notes that the prison population increased precipitously after passage of Truth in Sentencing.
You have free articles remaining.
Offenders currently on parole or probation are subject to requirements the Columbia researchers argue are "numerous, onerous, confusing and void of public safety justifications." Such requirements, combined with the fact Wisconsin offenders spend a longer amount of time subject to them, increases the likelihood an offender will be re-incarcerated for technical violations that do not involve criminal behavior.
State's racial disparities targeted
Wisconsin's high rate of community supervision affects minority populations disproportionately, with about 1 in 8 black men and about 1 in 11 Native American men under supervision. That is roughly five and four times higher, respectively, than the rates for white men.
Researchers specifically point to the Milwaukee Secure Detention Facility, the first facility in the nation built to incarcerate people on community supervision, as a symbol of the high community supervision rates among those populations.
MSDF was built in 2001 and houses offenders for new sentences, revocations without a new sentence, or probation or parole "holds." The holds, temporary detention periods that can be initiated when someone is suspected of a supervision violation, often last for weeks.
The report found that at the end of 2017 there were six times as many people housed at MSDF for technical violations than for new criminal violations.
Recommendations
Lawmakers are heading into a budget process where they'll consider a request from the Department of Corrections for $149 million in additional funding.
As they do that, the Columbia researchers are recommending several changes to the state's corrections policies.
They first suggest the state should close the Milwaukee Secure Detention Facility and relocate alternative-to-revocation programs elsewhere in the community.
They argue lawmakers should also consider limiting probation and parole terms to between 1 and 3 years, and eliminate or strictly limit incarceration as a response to technical violations of supervision. They promote so-called "merit time" to allow for offenders to end their supervision early for good behavior.
If the state were to see savings from reduced rates of incarceration, the researchers suggest the state funnel the money to community programs such as employment services, education and drug treatment.
Reps. Michael Schraa, R-Oshkosh, and Evan Goyke, D-Milwaukee, who have worked closely on overhauling the state's juvenile justice system, previously told the State Journal they are open to expanding early release programs and reducing the length of time offenders are out on supervision.
However, they admit persuading some members, particularly Republicans from southeastern Wisconsin, could prove difficult.