A proposed public market on Madison's East Side could become a regional food destination, offer residents a vibrant new civic space and pump nearly $22 million a year into the local economy, a consultant's report released Friday said.
The draft business plan by Project for Public Spaces of New York City outlines three options centered on repurposing the city's aging Fleet Services garage at the intersection of North First and East Johnson streets to create a retail, wholesale and food production facility complete with a demonstration kitchen, restaurants, brewery, wine bar and other offerings.
The options, which call for $731,700 in startup costs and construction costs ranging from $9.5 million to $13.5 million, have the potential to generate up to $14 million annually in sales of fresh and prepared foods, drinks, arts and crafts and more. As that money recirculates through the economy, the total economic impact is estimated at $21.9 million a year, the plan says.
The project would create about 244 construction jobs and roughly 264 full- and part-time jobs after the market is opened, with potentially more jobs to follow, the plan says.
The city has committed $5.6 million to the market, and additional funds could come from the state and federal government and a private fundraising campaign similar to the one that supported reconstruction of the Central Library.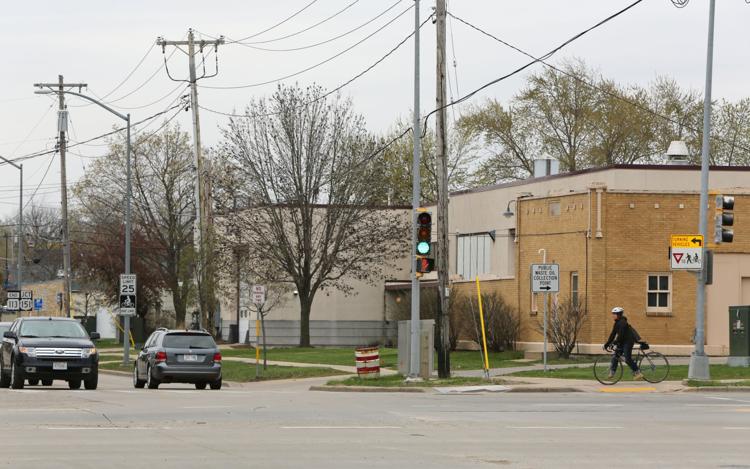 "With this project, Madison has the opportunity to build an extraordinary Public Market that will be a vibrant, year-round destination for all residents, while contributing to the region's local food system and economy," the plan says.
Mayor Paul Soglin said the report is "a major step forward for the project and is yet another indication of the strong interest, both from the public and private sectors, in investment in our local and regional food system."
"Similar ventures in other cities received significant grants as investments from state governments who recognized the regional economic value," Soglin said.
The consultants offered three design options:
Basic public market halls. The lowest-cost, $9.5 million option would use the Fleet Services building to create 50,230 square feet of space for a West Hall for a permanent market and an East Hall housing a temporary market and flexible space, offices, demonstration kitchen and storage. It would run at a yearly deficit of $248,328 and require an ongoing city subsidy.
Multi-use market with more production and retail space. The $10.6 million option would be the same as the basic option but would add a 6,000-square-foot addition for more production and retail space. It would increase leasable space and add $325,000 in annual revenue, meaning a $27,016 annual operating profit in year one.
Multi-use market with third-floor public space. The $13.5 million option includes all the features of the other two options plus a third-floor addition and rooftop patio with community garden room and views of the state Capitol and lakes. It would cost more but also further increase revenues, resulting in a $20,489 annual operating profit in the first year.
The draft business plan "gives us an idea of exactly what the market looks like in terms of what might be successful," city food and alcohol policy coordinator Mark Woulf said.
It shows that a basic public market essentially using only the fleet services building isn't feasible because it wouldn't have enough leasing space, but that adding space can work, Woulf said.
The plan calls for improved pedestrian and bicycle connections, including giving busy North First Street a "Main Street" feel and adding a plaza to the south with connections to Burr Jones Field and the Yahara River. The market could share some garage parking with the redevelopment of the nearby Washington Square Shopping Center at North First Street and East Washington Avenue, although that has not been proposed.
The market should have a flexible and creative governance structure, the plan says.
Among several options, the consultants recommend the city own the property and lease it to a nonprofit.
"Right now, we're in the phase of a lot of people looking at this," said Anne Reynolds, chairwoman of the city's Local Food Committee, which is spearheading the effort and is scheduled to discuss the plan on Thursday.
"Nothing is set in stone. This is the time for the reality check," she said.
Madison, the consultants said, is the Midwest's epicenter for locally produced food. The city has an extensive network of farmers' markets, strong membership in community-supported agriculture programs, many restaurants sourcing from local producers, a burgeoning wholesale local food hub, a new shared-use commercial kitchen and thriving food cooperatives.
City staff plan to present the draft plan to the community and City Council in coming months.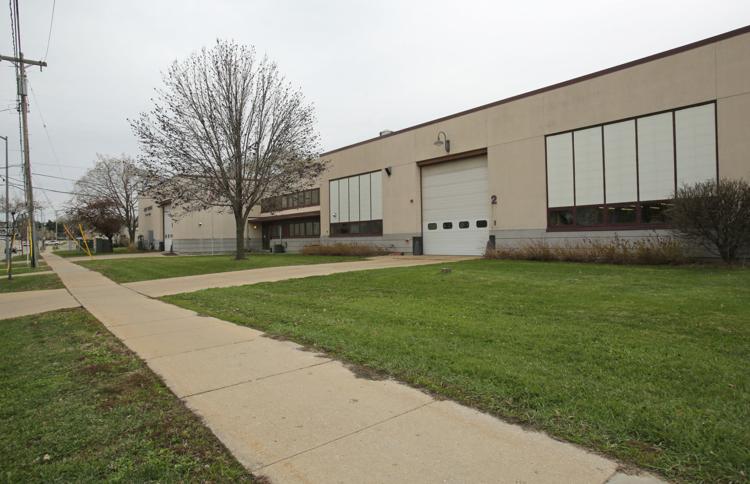 The city has been studying the feasibility of a public market for more than a decade. Initially, advocates envisioned a market without broader economic spinoffs in the core Downtown. But Soglin saw it located in a neighborhood and as both a source of healthy food for residents and a nexus for jobs and entrepreneurial opportunities.
Project for Public Spaces, working on a $250,000 contract, has been working with the city for about 18 months.
Its initial report said Madison is ready for a dynamic public market but that it would have to carefully fit in with the city's already robust food economy.
A second report analyzed three potential neighborhood sites and recommended the East Side location over options on the South and North sides.