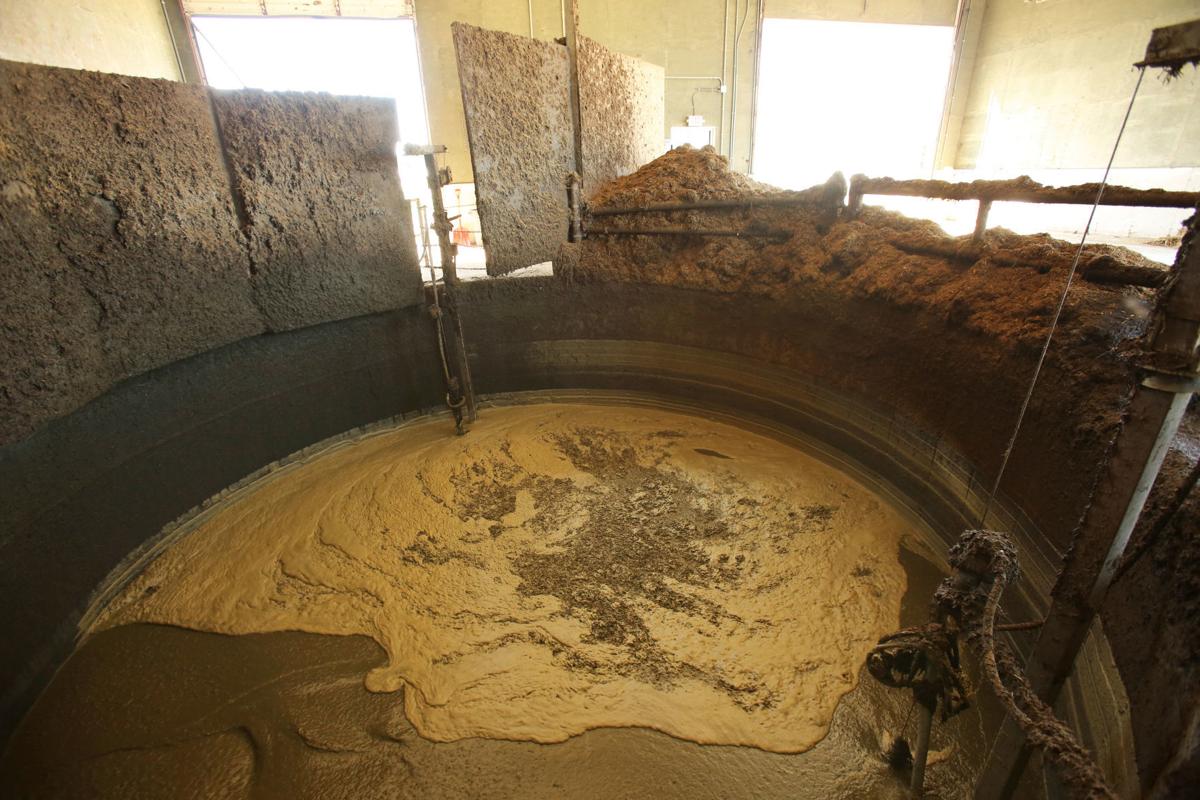 A publicly funded project to turn cow manure into fuel is getting a second look after failure to win local support led to delays, design changes and cost increases.
The Public Service Commission asked for a re-evaluation of the Brown County project, known as BC Organics, to determine if it should still qualify for a $15 million grant awarded in 2017.
BC Organics, which hopes to build one of the nation's largest biodigesters to capture methane from manure, was denied a conditional use permit for its initial site in the town of Holland near Appleton.
According to reports filed with the PSC, the developers in September were awarded a permit to build on a site about a mile north. But local zoning ordinances there don't allow the plant to accept products other than manure, such as food waste, requiring changes to the design and the need for more manure.
The new digester is designed to take manure from more than 30,000 cattle at 14 area farms and extract methane, which would be "cleaned" and fed into a natural gas pipeline.
BC Organics said as a result of the site change, the project won't be operational until March 2021, nearly a year and a half later than originally planned. The total cost is estimated to be about $66 million, about 8 percent higher than the original budget.
BC Organics said it has secured financing despite the withdrawal of its largest backer, WEC Energy Group, the parent company of We Energies and Wisconsin Public Service.
The developers said they still need the $15 million grant from Focus on Energy, the state's ratepayer-funded energy savings initiative.
The project grew out of a 2014 initiative to fund dairy digesters as a way to direct more Focus on Energy funding back to rural communities.
The PSC in 2016 acknowledged that a program focused on small to mid-sized farms had not been successful but found digesters a "promising" technology for generating energy and addressing other challenges such as manure management and water quality.
The commission voted Thursday to have its staff, along with the Department of Natural Resources and Department of Agriculture, Trade and Consumer Protection, "rescore" the modified proposal to ensure it still meets the criteria laid out in a 2016 request for proposals, which encouraged the design of large digesters that could serve multiple farms.
BC Organics was selected from three applications, including one that requested only $2.4 million in public subsidies.
You have free articles remaining.
Commissioners said they support the concept but wanted the application re-evaluated.
"I think this is an important technology that needs to be pursued," said Chair Rebecca Valcq. "It's sort of a gut check for me having it rescored."
Commissioner Mike Huebsch said he was not surprised by the changes but wanted assurance the project still meets the original intentions.
"We oversee ratepayer and taxpayer dollars," Huebsch said. "It's incumbent on us as a government agency to rescore it."
Missed opportunity
Wisconsin has 20 manure digesters and another 17 that handle a combination of manure and other waste, according to the EPA, although no new digesters have come online since 2015.
BC Organics would be by far the largest and the first to produce pipeline gas.
Most digesters were set up to generate heat and electricity, but as the cost of wind and solar energy have dropped, utilities are no longer purchasing biogas energy at rates that make the digesters profitable.
Gary Radloff, an energy policy researcher who authored a 2011 strategic plan for developing digesters in Wisconsin, said digesters provide numerous benefits — including a steady source of energy — while addressing problems such as groundwater pollution and odor.
Yet there was never a mechanism to fully support them.
"Wisconsin kind of missed an opportunity," Radloff said. "Someone had to step up and say these things are providing benefits to our state."
With public support equal to nearly three years of the current renewable energy incentives available from Focus on Energy, the BC Organics project is not likely to be duplicated, said Tyler Huebner, executive director of Renew Wisconsin.
"We'd love to see if this project can work," Huebner said. "Can this provide a model that doesn't need an incentive?"