In what could become a template for other cities, Wisconsin regulators have approved a 52% rate increase for Janesville water customers to fund replacement of aging water mains.
Under the new rate structure authorized Thursday by the Public Service Commission, the utility will use $3.5 million in cash to replace about 1 percent of its pipes each year, which is expected to save customers money that would otherwise go to interest payments.
Almost half the city's water mains are at least 50 years old. At the proposed rate it will take 75 years to replace all the mains built before 1981.
Noting the statewide problem of aging infrastructure, commissioners suggested other water utilities should follow Janesville's model.
"They are really showing leadership by taking their medicine," said Chairwoman Rebecca Valcq. "Deferred maintenance over time adds up."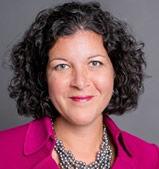 Madison's water utility, about 15 years and 100 miles into a largely debt-funded project to replace about 400 miles of aging water mains, has requested an 8% increase for 2020 to partially cover about $17 million in financing costs. That's after a 30.6% rate increase in 2019.
Commissioner Mike Huebsch acknowledged there are concerns about using cash to pay for long-term assets but said he hopes more utilities will follow suit.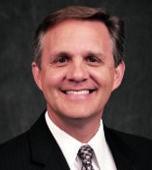 "Should this generation have to foot the entire bill for something that's going to last 80 years?" Huebsch said. "We've also been riding rent-free for a number of years."
Get Government & Politics updates in your inbox!
Stay up-to-date on the latest in local and national government and political topics with our newsletter.