To protest police killings of black Americans and racial inequality, some pro football players have in recent years chosen to take a knee during the playing of the national anthem before games. Former San Francisco 49ers quarterback Colin Kaepernick is credited with starting the trend.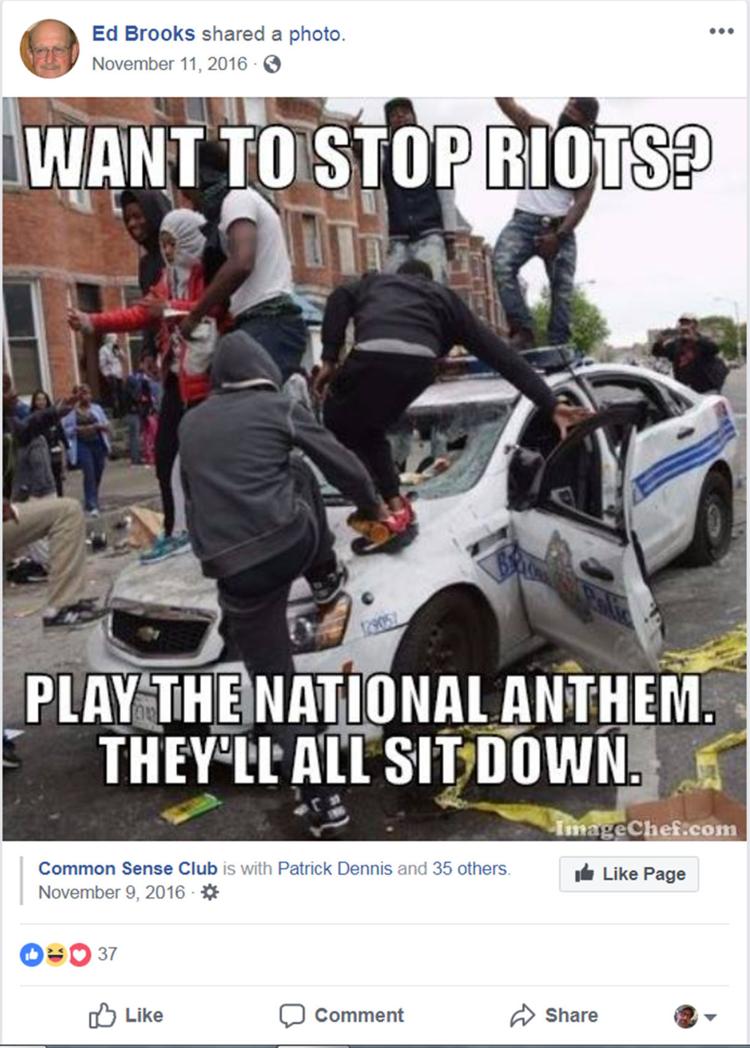 Brooks was first elected to the state Assembly in 2008, according to the biography on his legislative home page, and has served on the town of Reedsburg board since 1979.
Brooks told The Associated Press that the meme "was posted in humor" and he'd "hate to see somebody take it out of context." Brooks says he simply meant that people who riot probably wouldn't stand for the anthem.
The image Brooks posted surfaced as another Sauk County city, Baraboo, is dealing with the fallout from the international attention garnered by a six-month-old photo that appears to show a group of Baraboo High School boys giving a Nazi salute. The photographer has said the boys were asked to wave to their parents for the photo.