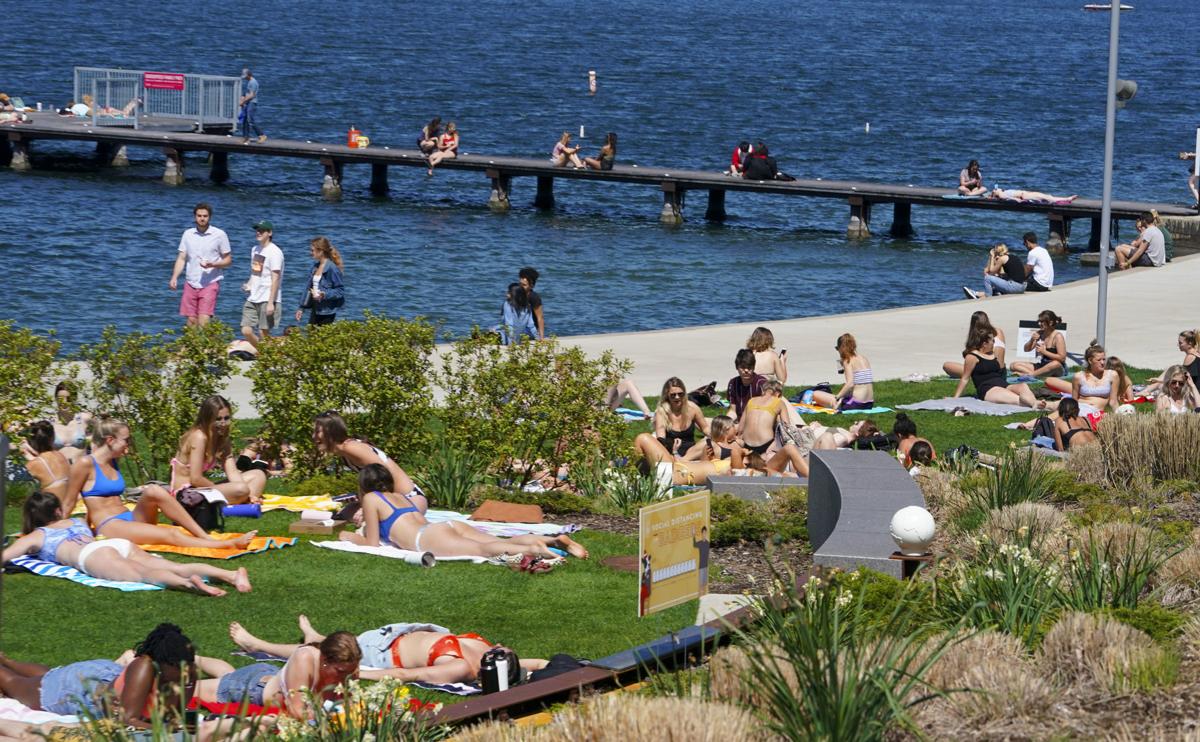 Dane County's public health department isn't saying how much progress must be made against the COVID-19 coronavirus before limits on public gatherings and businesses are eliminated, leaving open the possibility that the restrictions could extend through the rest of the year or longer.
Meanwhile, UW-Madison on Wednesday issued an order that will limit access to a number of popular gathering spots on campus just as the warmer weather starts to draw people outside after two months of safer-at-home restrictions.
Public Health Madison and Dane County's reopening plan, released Monday and known as Forward Dane, mandates a phased-in approach to the size of public gatherings and the number of people allowed at one time into stores, restaurants and other venues — all based on the county's ability to meet a range of criteria on testing, new cases and other health metrics.
The county is currently in the "prepare for safe reopen" phase and could move into the first phase of the four-phase plan as early as Tuesday. For that to happen, the county must be meeting specific benchmarks for nine criteria, including contacting 70% to 85% of all new cases within 48 hours of test collection and conducting 400 to 800 tests per day. As of Monday, the county was meeting that threshold, but new ratings are due Monday.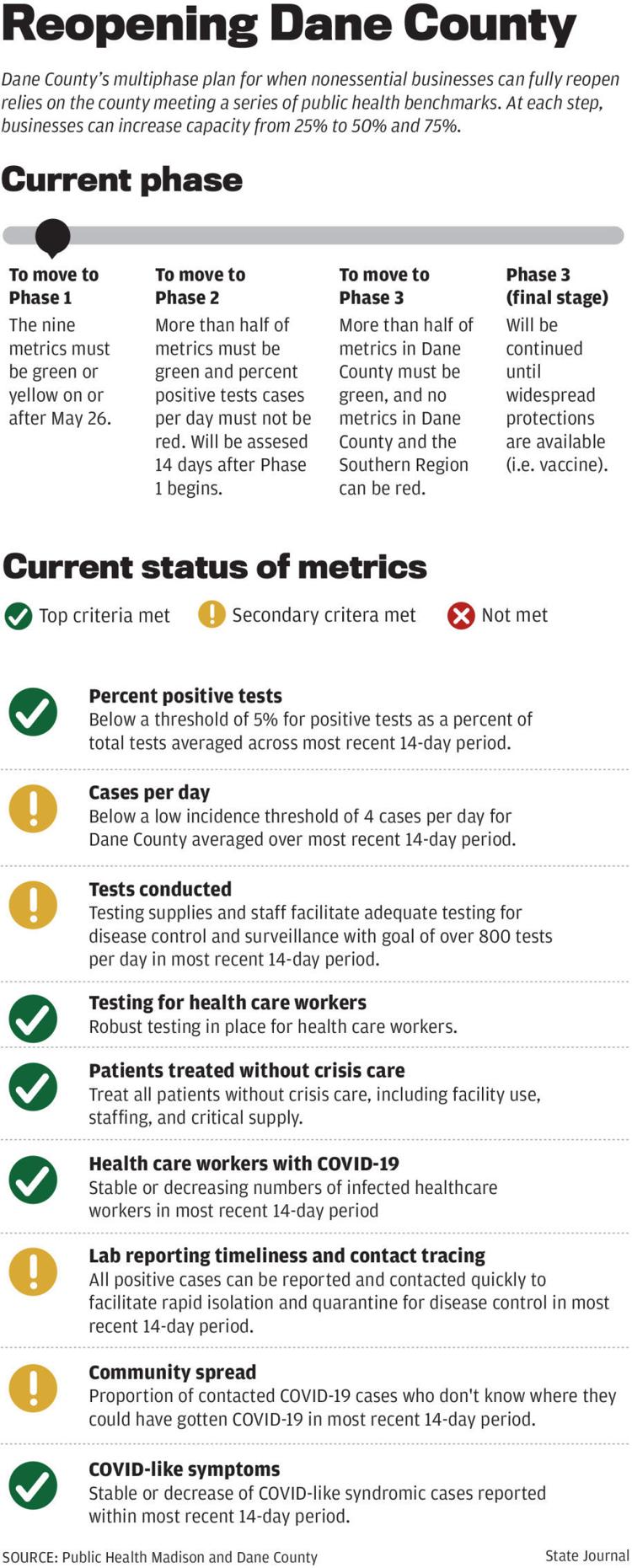 More progress on the metrics is necessary to move into phases two and three, with each phase lasting at least 14 days, the same as the incubation period for the virus. But under the plan, the county would remain in phase three — which limits large gatherings to 100 people indoors and 250 outdoors and most businesses' capacity to 75% — "until widespread protections are available."
What constitutes "widespread protections" being "available," however, is not defined in the plan, and on Wednesday, the department wasn't saying whether it means universal access to an as-yet undeveloped vaccine against the virus, or something short of that.
"Right now we are focusing on providing clear guidance and expectations for the next three phases," the public health department said in an unsigned email.
Public health experts don't expect a vaccine to fight the coronavirus will be available before the end of the year, at the earliest.
In a tweet Tuesday, the state chamber of commerce's Scott Manley called the county's plan "ridiculous overreach."
"Our reading of it is you remain in phase three until a vaccine is widely available," Manley, Wisconsin Manufacturers and Commerce executive vice president of government relations, said in an interview Wednesday.
He contended in his tweet that with the plan's limits on large gatherings, "they've effectively killed Badger football, hockey and basketball for 2020."
Correct. Underreported story of the new Dane County lockdown policy is that they've effectively killed Badger football, hockey, and basketball for 2020. No sporting events with more than 250 people until there is a vaccine (if there ever is one). Ridiculous overreach. https://t.co/nNWs4Yxe1G

— Scott Manley (@ManleyWMC) May 19, 2020
In a statement, UW-Madison spokesman John Lucas said the county's order "does not apply directly to units of a state agency."
He said that once the university gets a plan from the Big Ten Conference on resuming competition, it will rely on that and on consultations with local officials in making decisions about how to move ahead with Badger sports.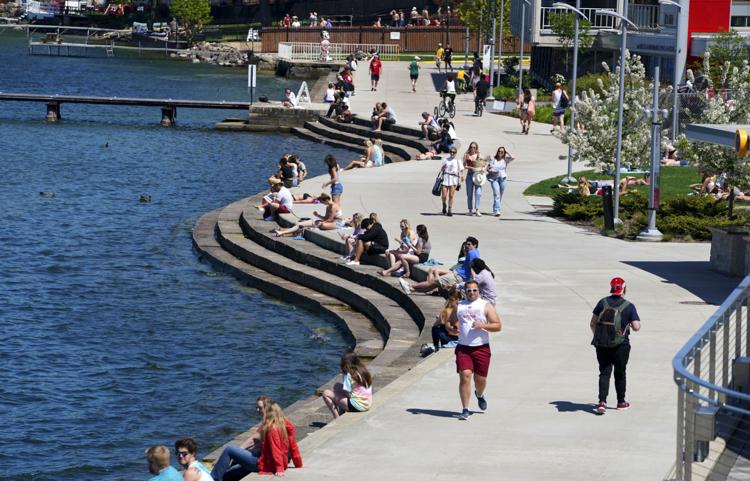 While the university develops a broader, phased reopening plan, its Wednesday order requires people on campus to stay at least 6 feet away from others who are not part of their household, follow limits on the total number of people allowed in an area and remain outside areas that are closed with fences, gates or other barriers.
In a statement, the university said the rules "apply to all campus lands including but not limited to Memorial Union Terrace, Alumni Park, the Arboretum, the Lakeshore Nature Preserve, Bascom Hill, Gordon Commons lawn and recreation fields." Temporary fencing will also be installed along the lake shore near the Memorial Union Terrace, Alumni Park and the Goodspeed Family Pier, which will be closed to boaters.
The university said it will "promote voluntary compliance with the order through education and communication," but violators could be "subject to citation and fine."
Authority under state law
The state chamber's Manley said many elements of the Dane County plan appear to conflict with state law and the state Supreme Court's decision last week overturning Democratic Gov. Tony Evers' administration's "safer at home" order.
State law gives local public health departments the power to implement regulations "that it considers necessary to protect and improve public health" but says those regulations "may be no less stringent than, and may not conflict with, state statutes and rules of the department."
The health department's March order closing schools and limiting the size of public gatherings was done under the authority of a different chapter of state law that allows the local health officer to take "all measures necessary to prevent, suppress and control communicable disease," and provides for a fine of not more than $500, a jail term of no more than 30 days or both for violating orders under made under law.
The health department did not respond to a request for comment Wednesday on Forward Dane's legal basis.




COVID-19 in photos: How Wisconsin is managing the pandemic
Henry Vilas Zoo reopens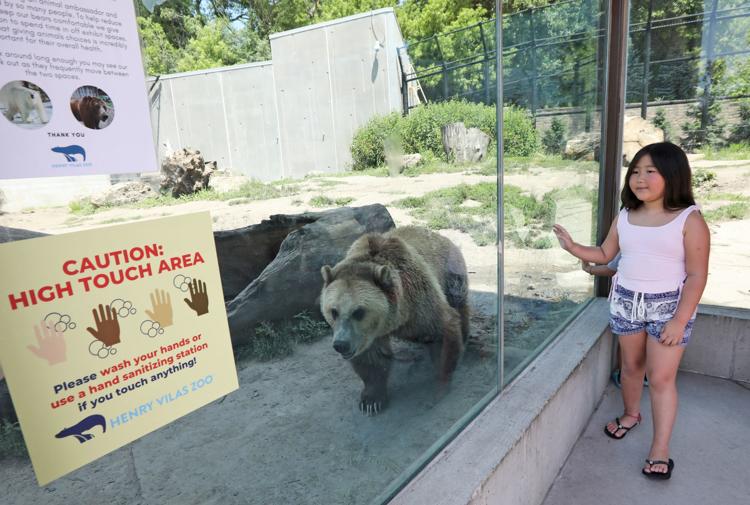 Union Terrace reopening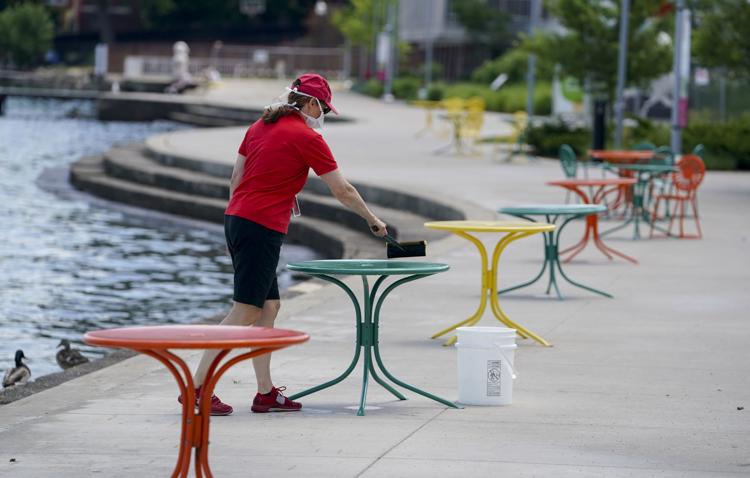 A Day to Remember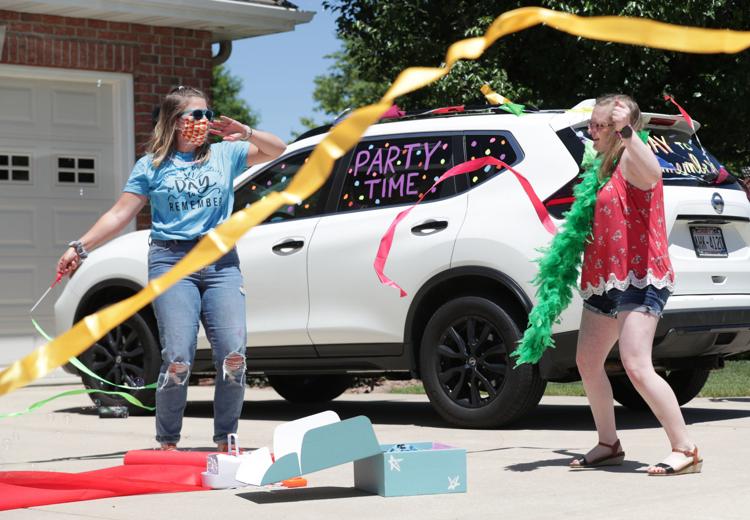 West High grads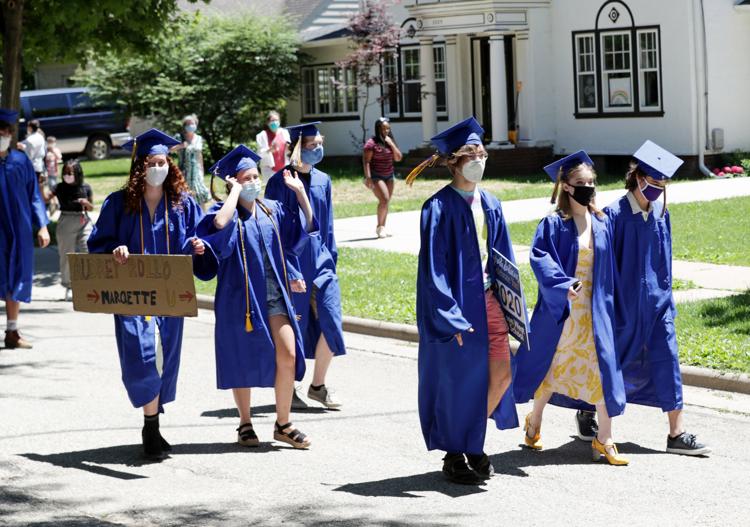 Pool openings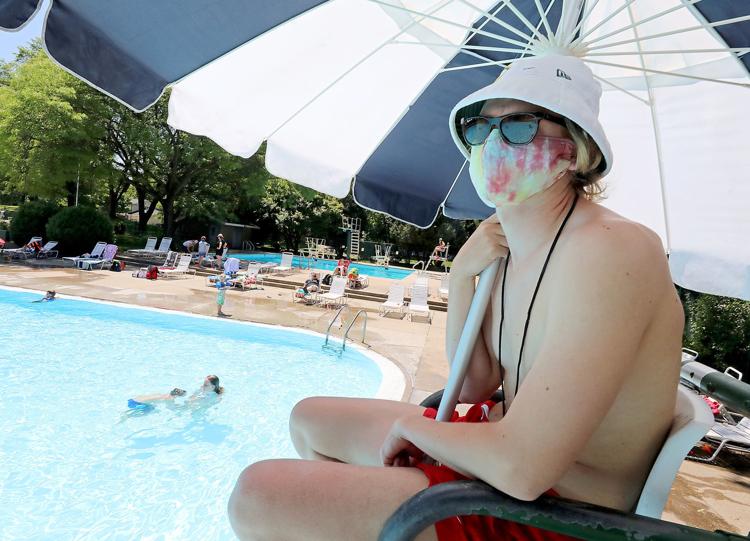 Grads on the Yahara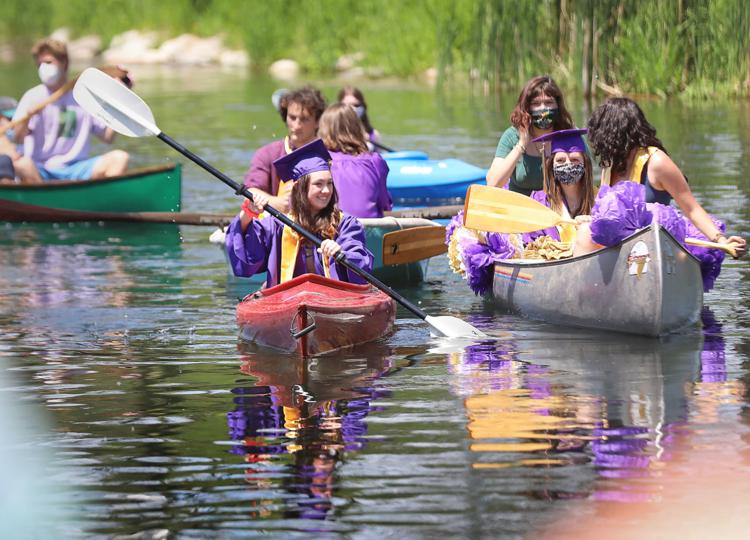 Fifth-grade graduation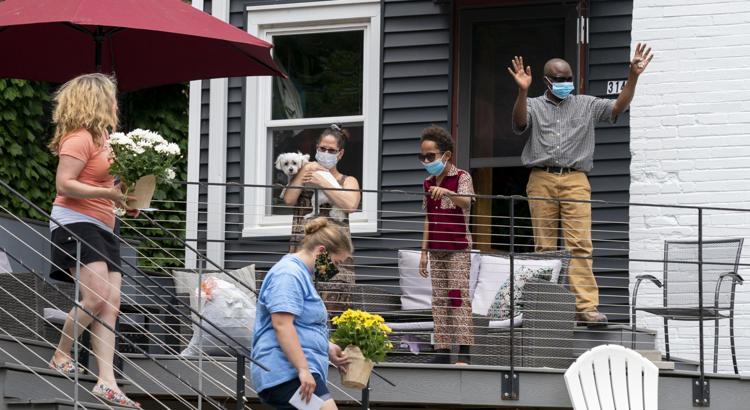 Tribes battling steep losses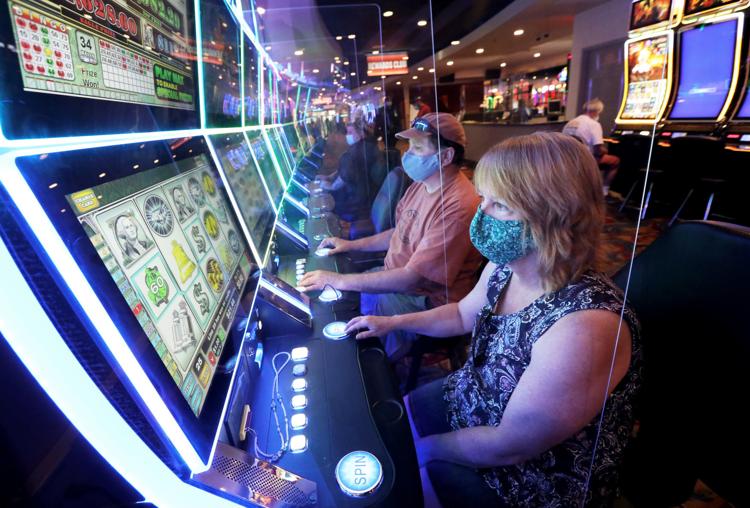 COVID-19 openings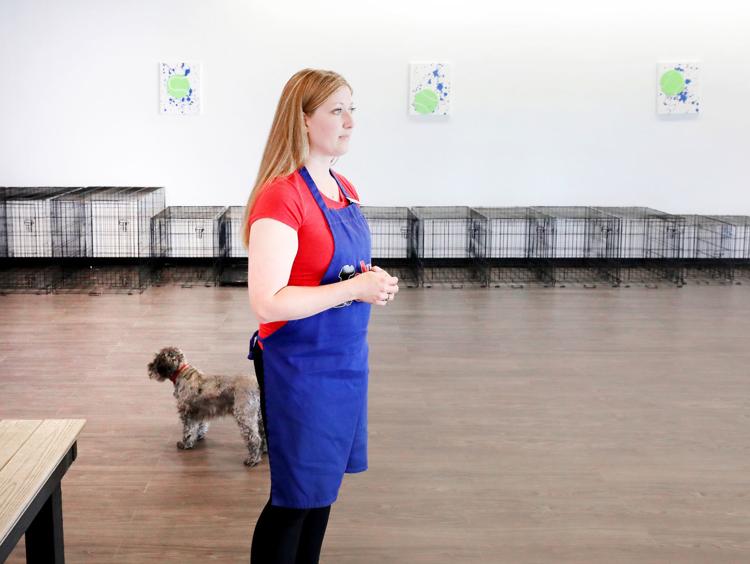 Picking up belongings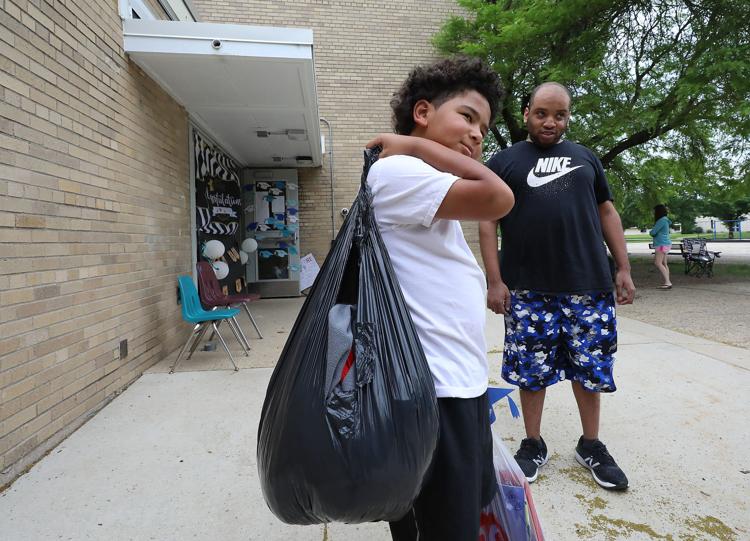 Downtown Businesses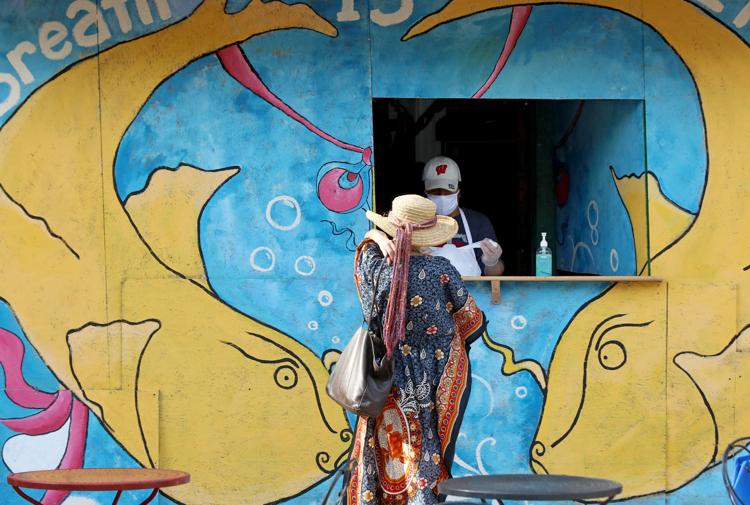 Covid transportation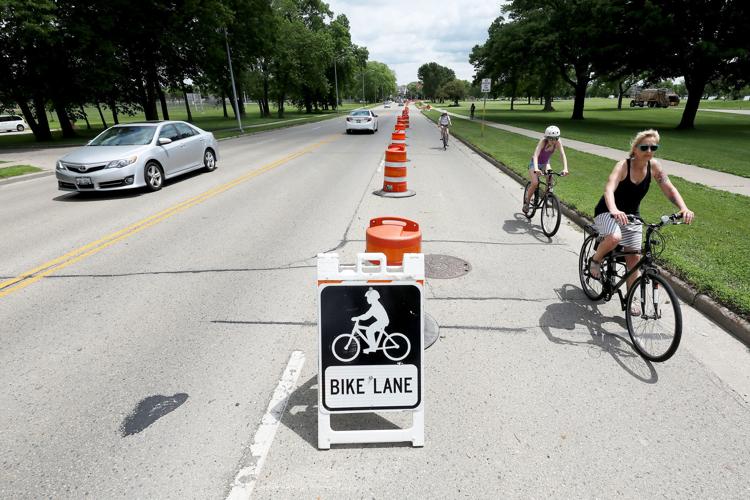 Church capacities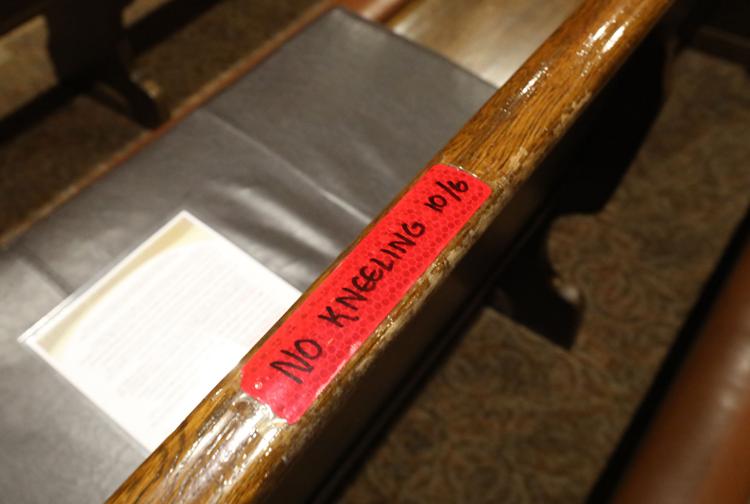 Church capacities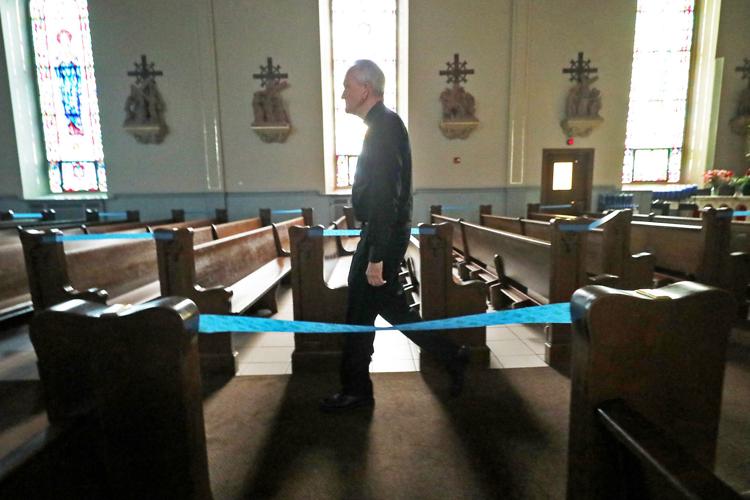 Prepping for reopening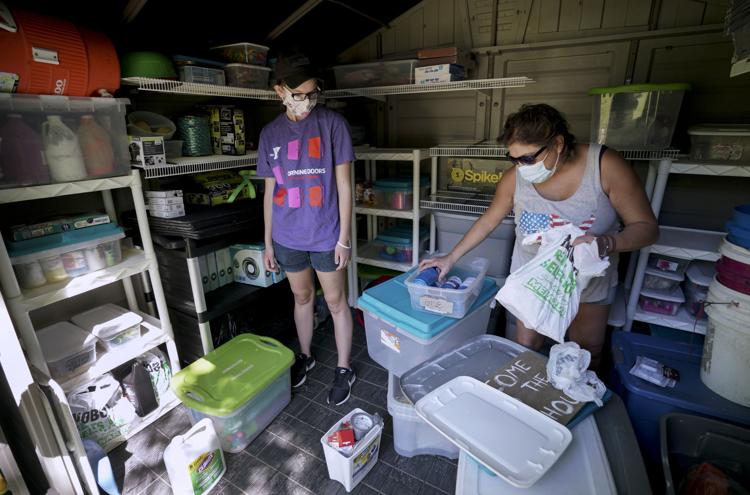 Warner Park - screening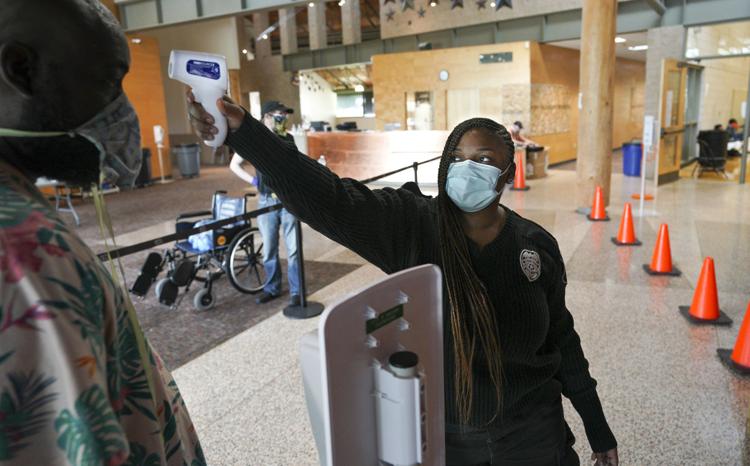 Outdoor Dining East Main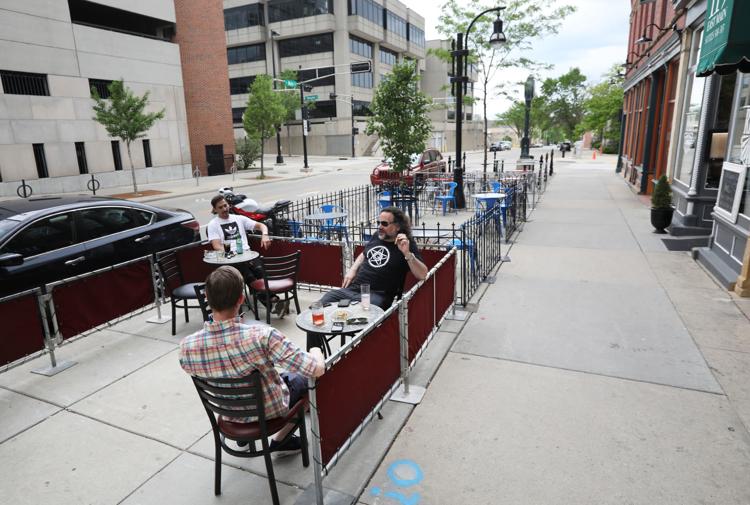 Spacing out customers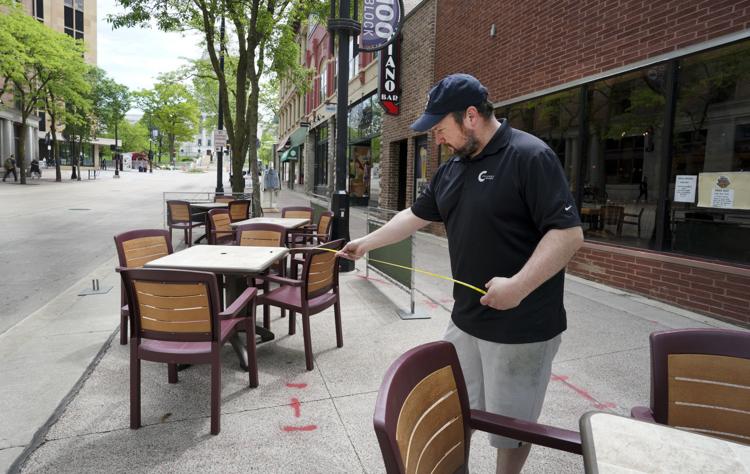 Getting a tattoo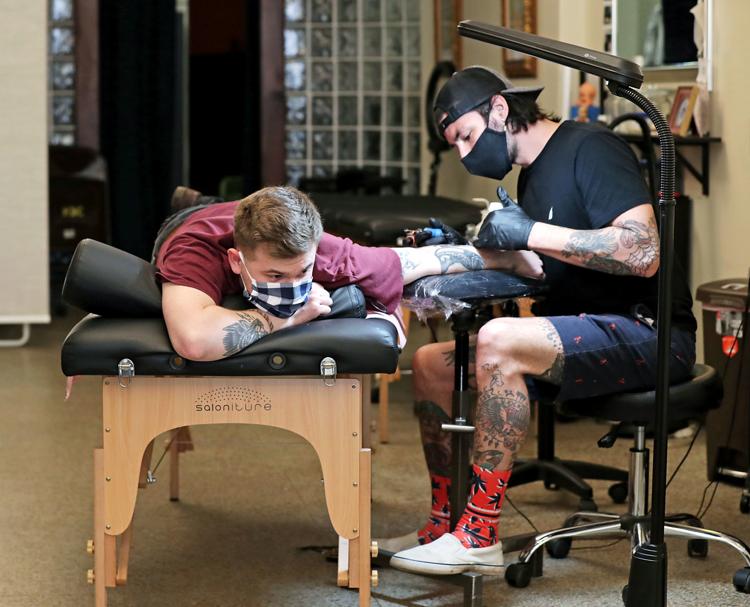 Memorial Day ceremony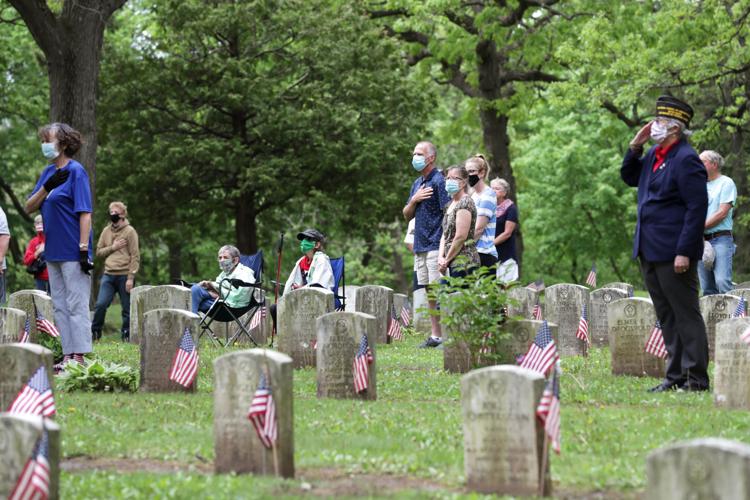 Memorial Day weekend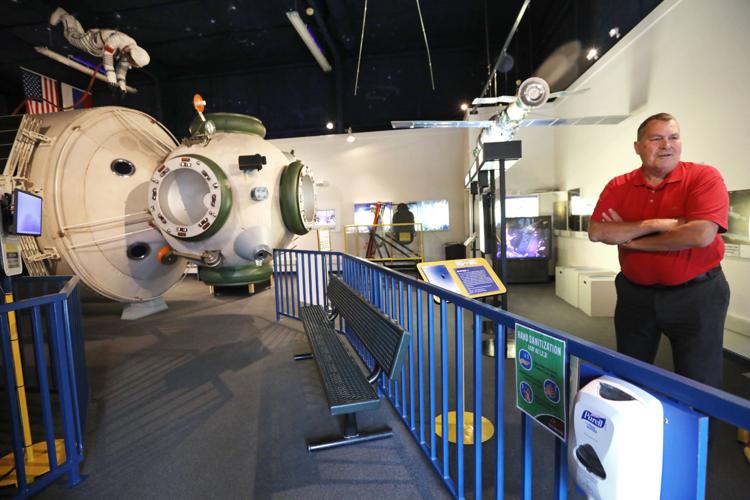 Memorial Day weekend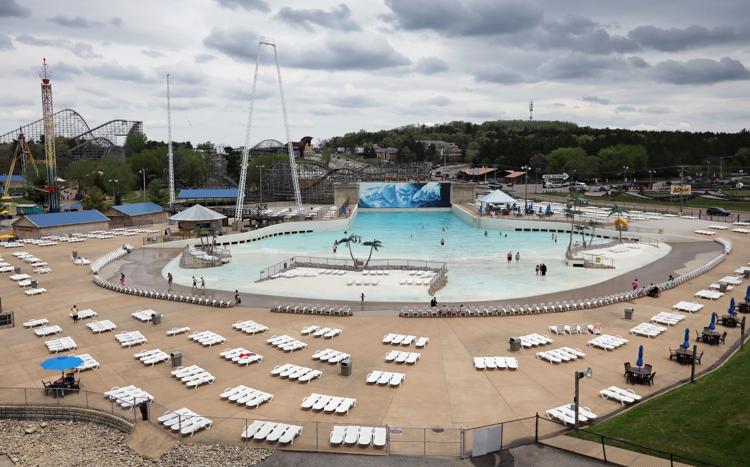 Salons Opening
Fitness openings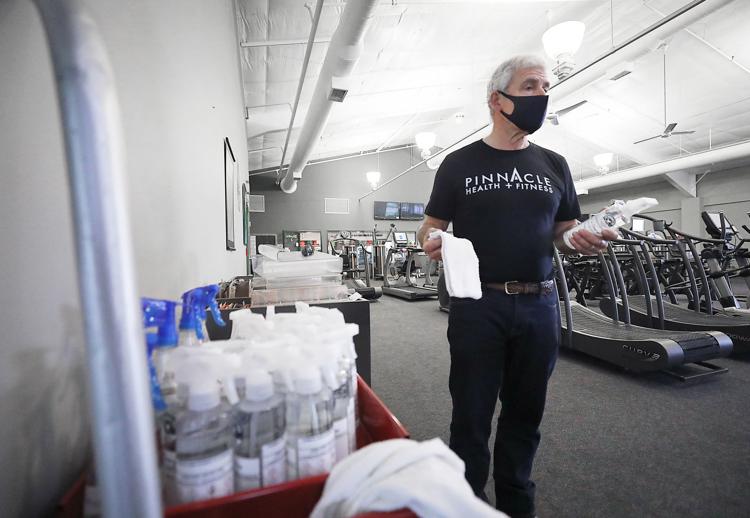 Duck Pond Drive-In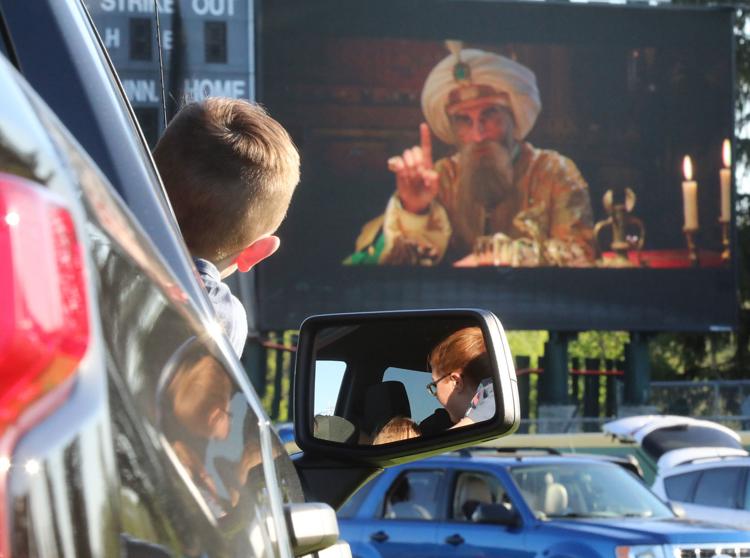 Memorial Union crowd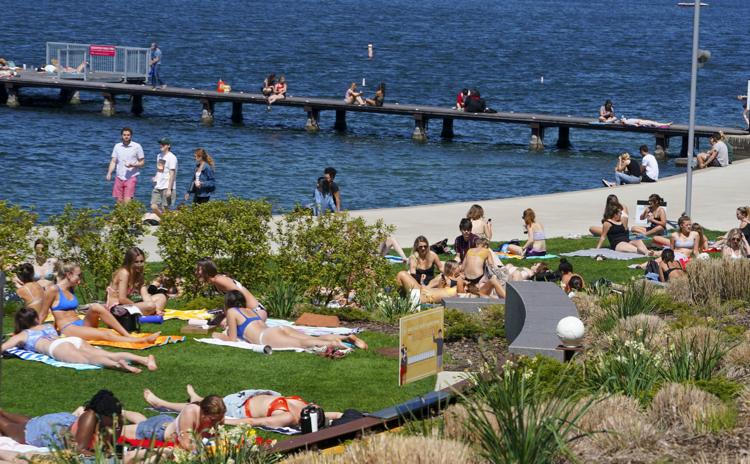 Child care at YMCA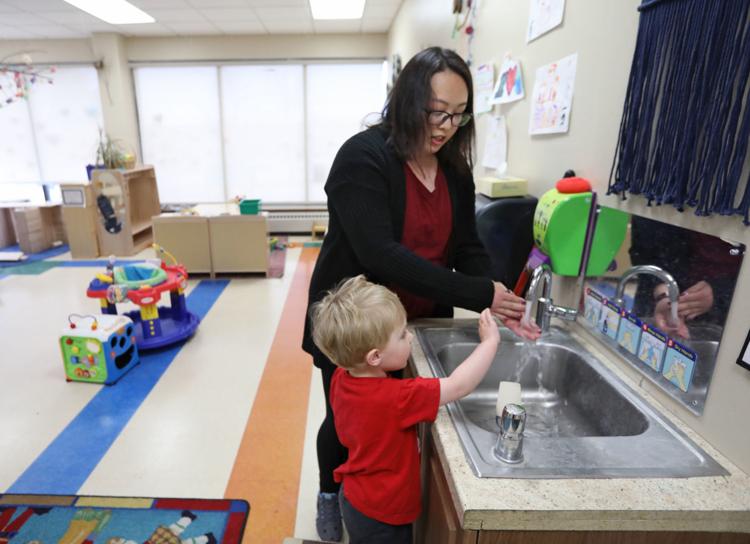 Bikers on Arboretum Drive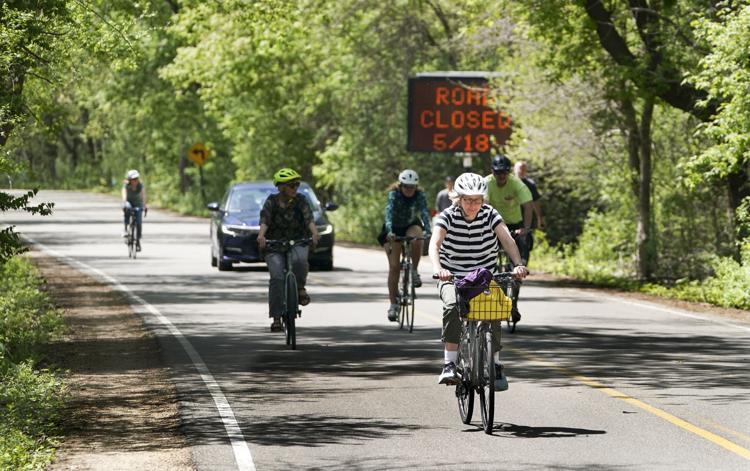 Brittingham Boats
Restaurant open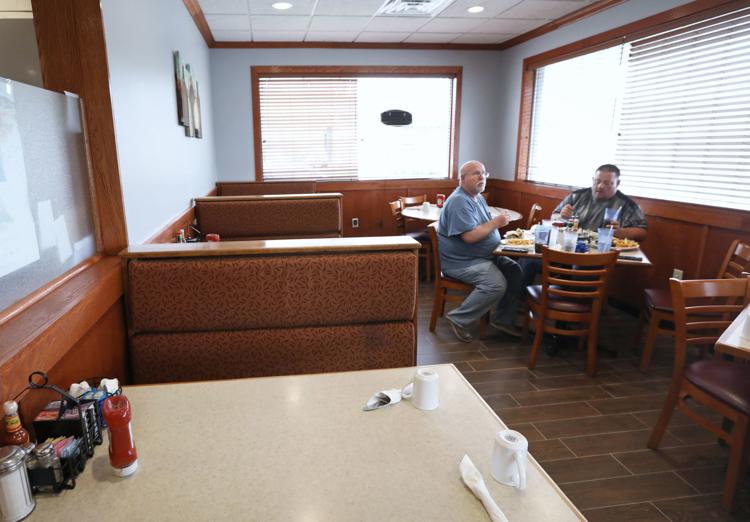 COVID-19 businesses reopen
Restaurant, bars reopen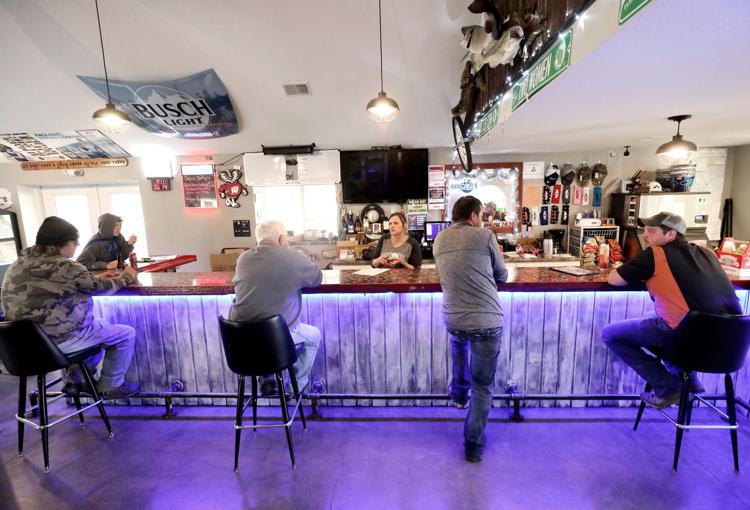 Dentist with patient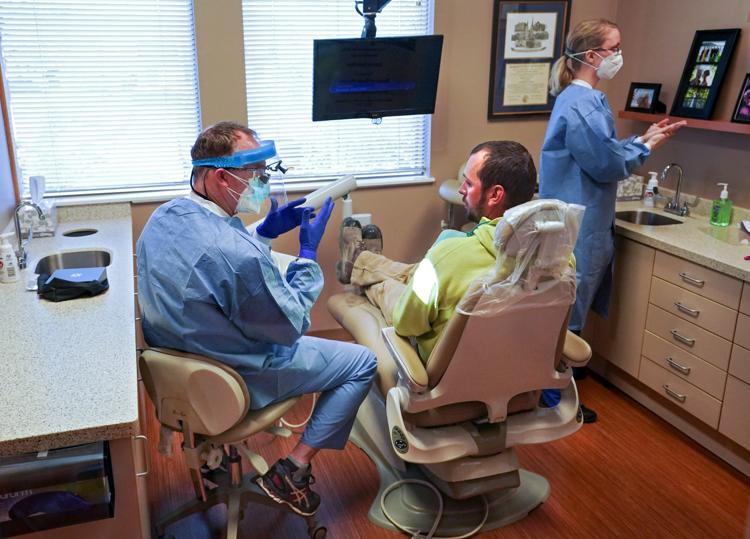 Dane County institutes order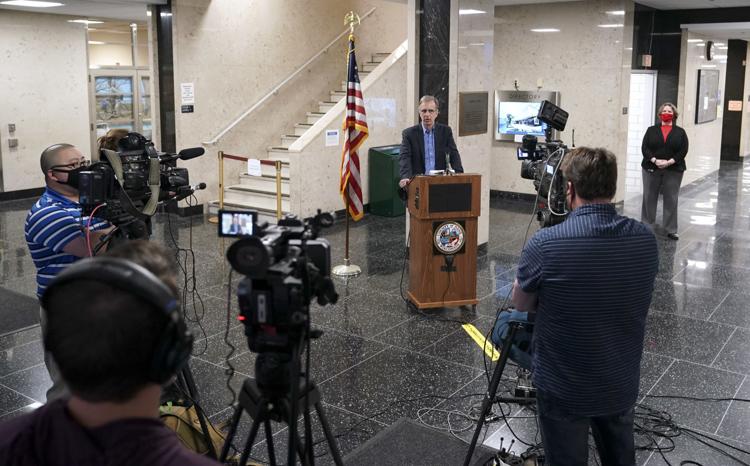 Carry-out food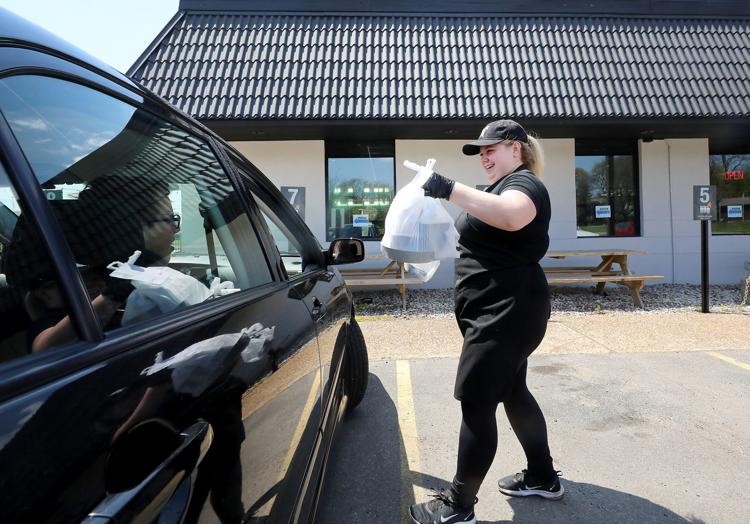 Small retailers reopening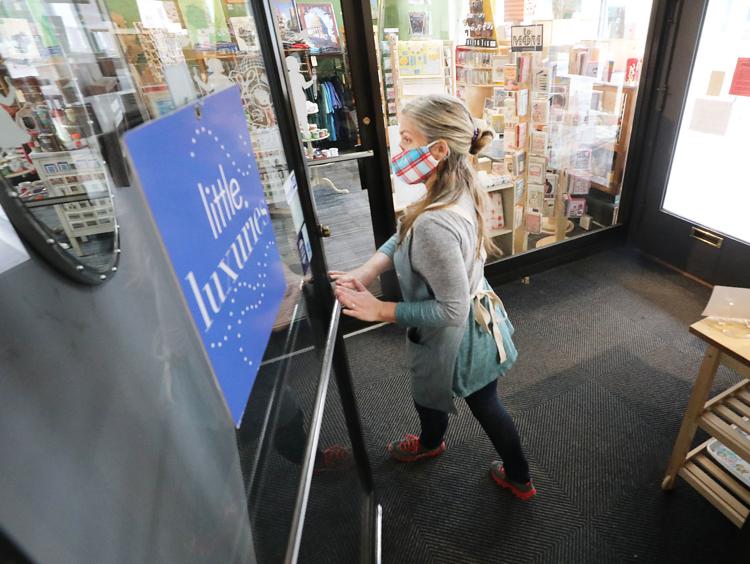 Shoe store reopening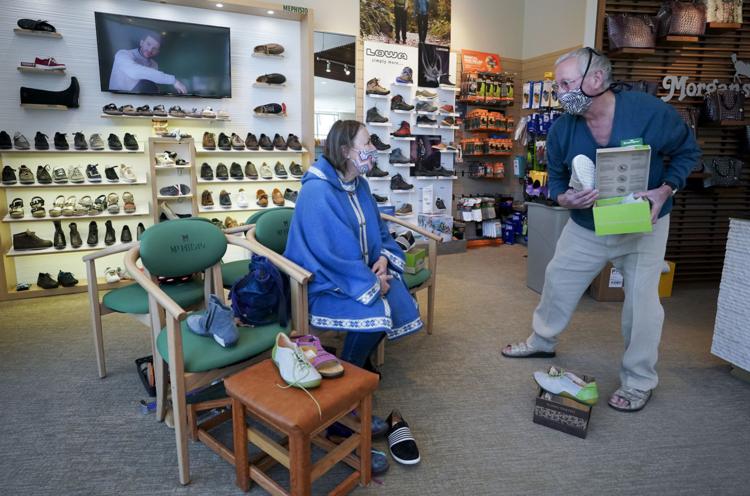 COVID 19 testing site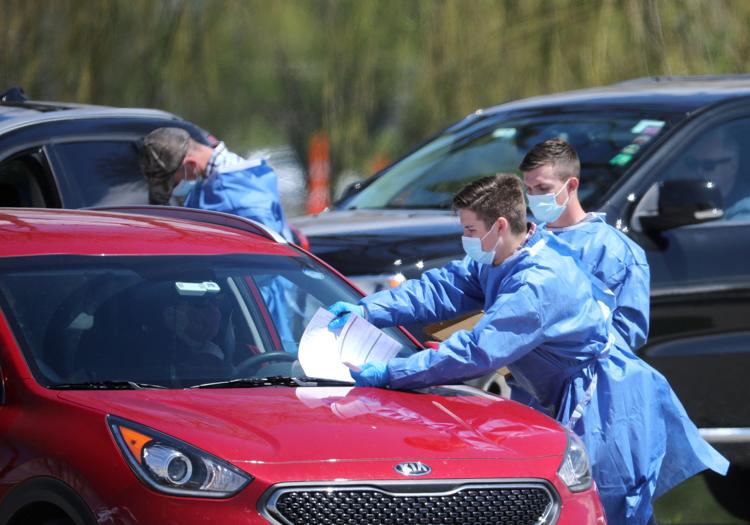 COVID 19 testing site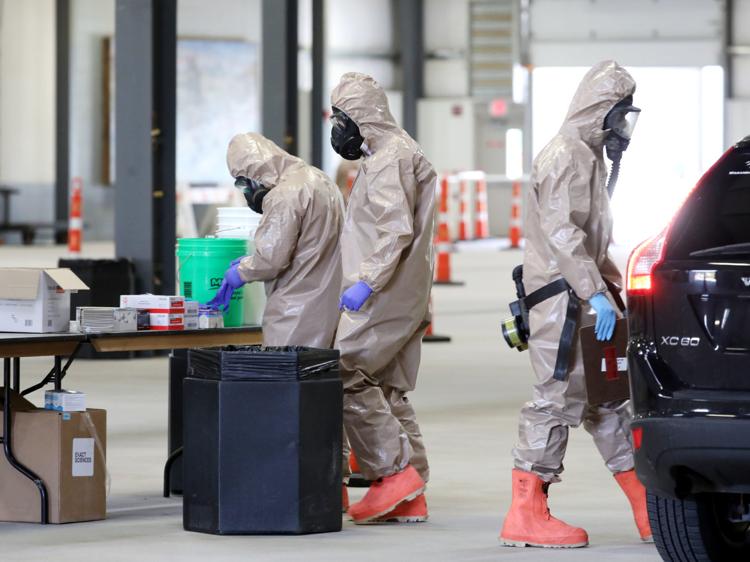 UW-Madison virtual graduation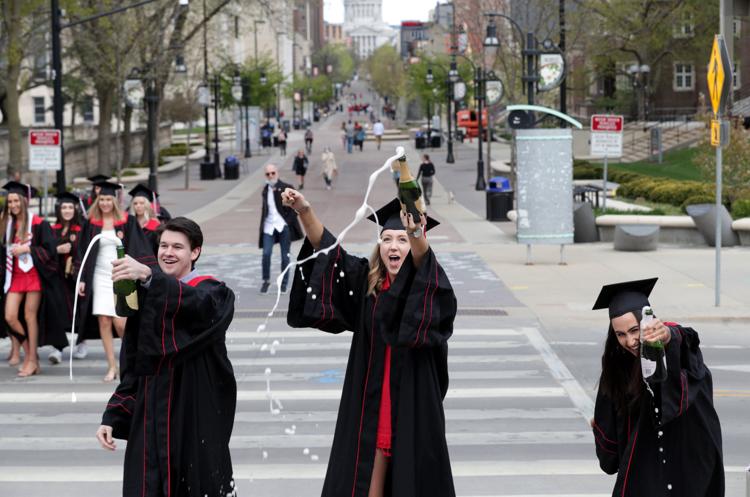 Monona Library Curbside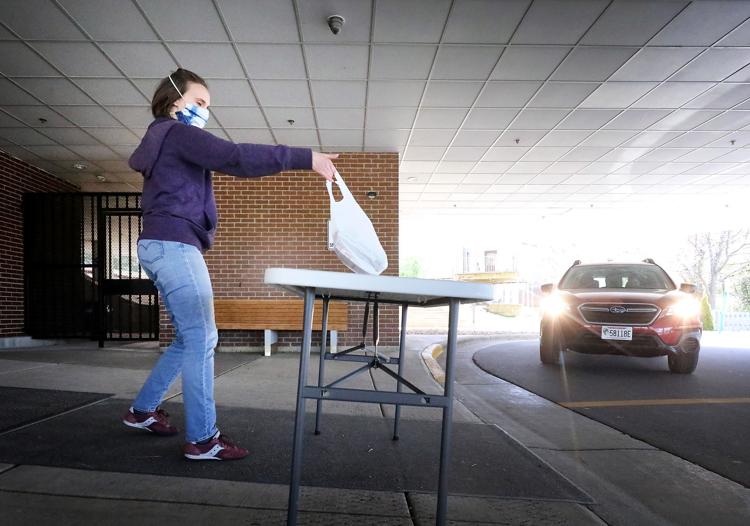 COVID-19 meat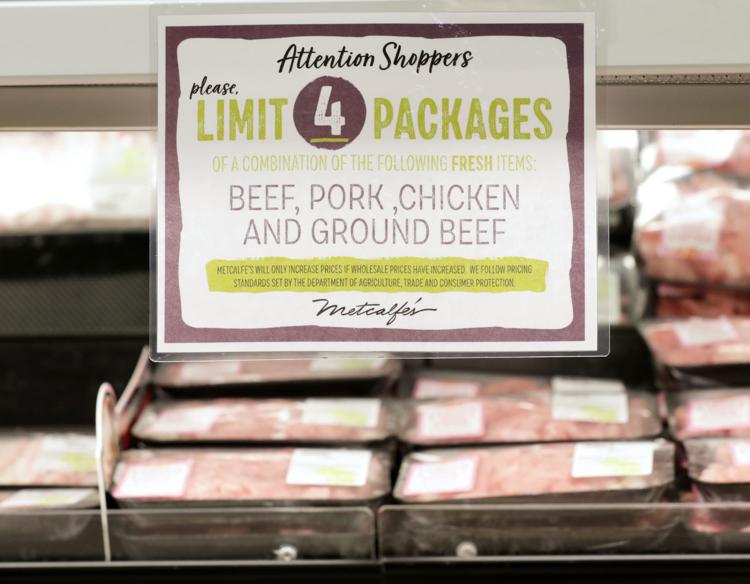 Homeless in parks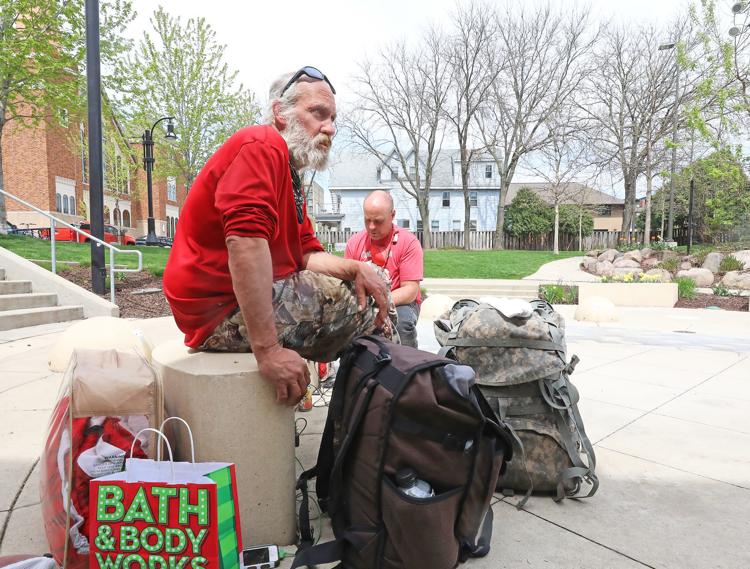 UW Commencement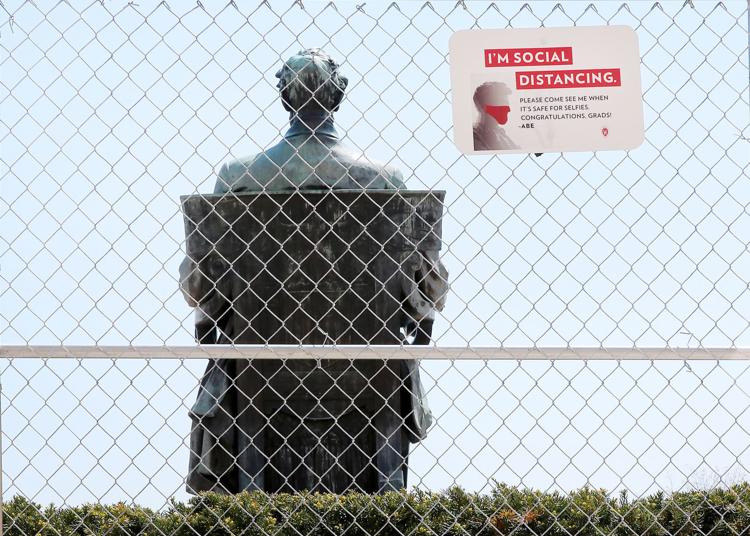 River Food Pantry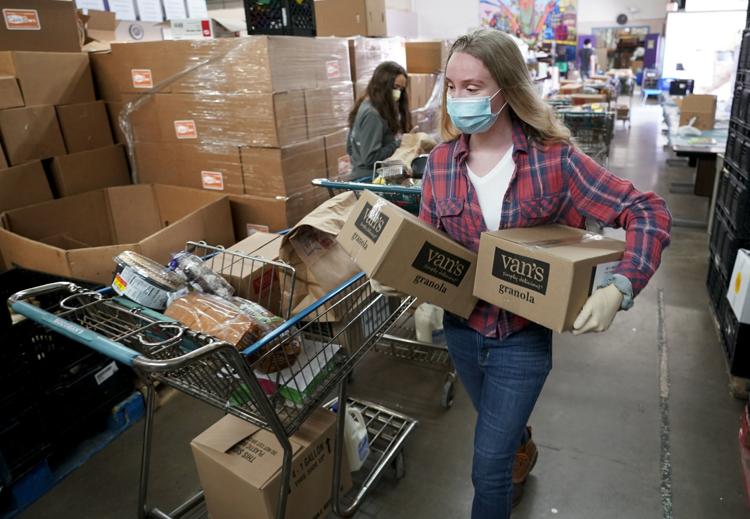 Dane County tourism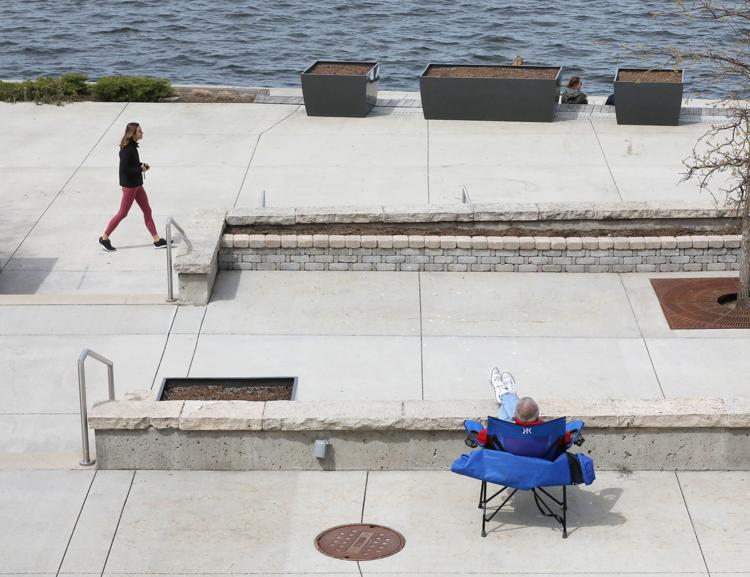 "Outside Looking In: A Drive-Thru Exhibition"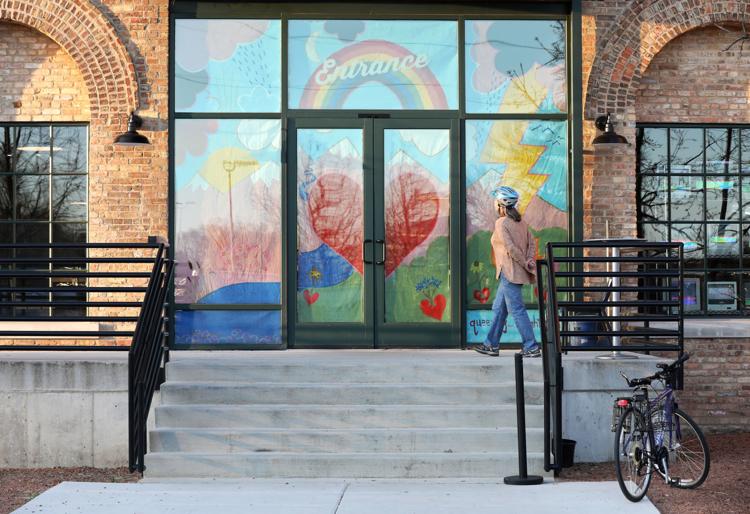 COVID-19 Menards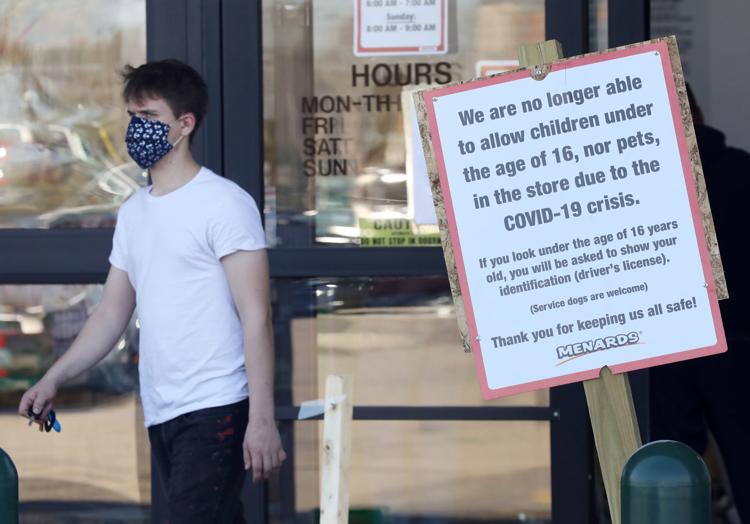 Covid Assembly Hearing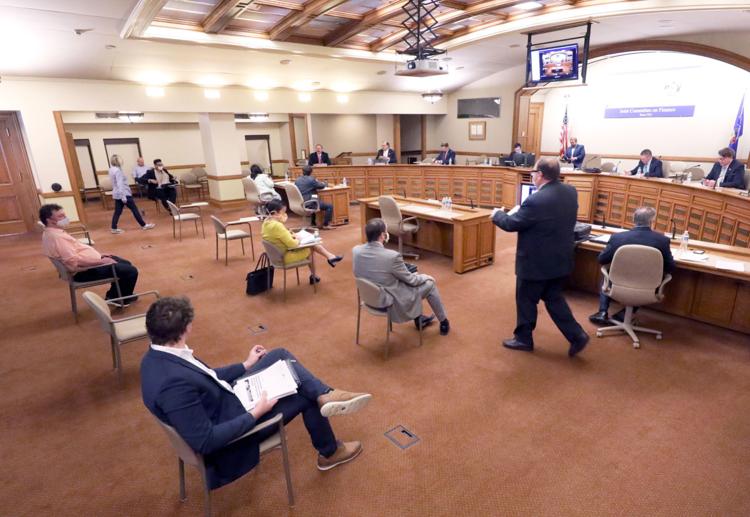 UW furloughs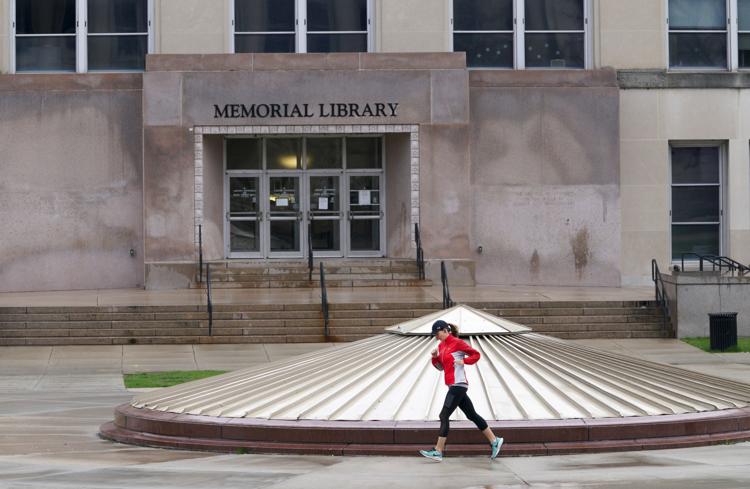 Stay safe, Badgers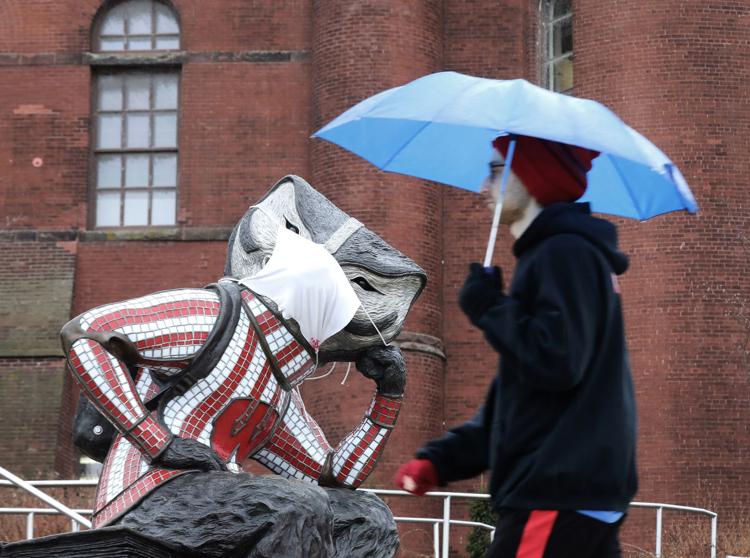 Celebrating 103 - From a distance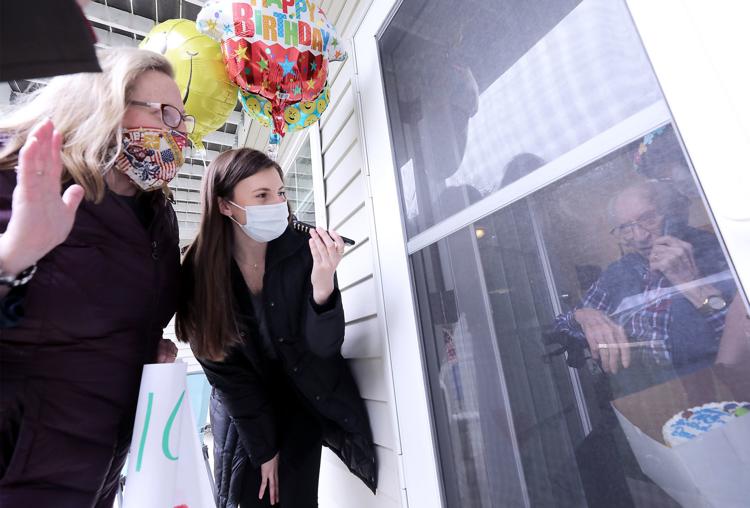 COVID-19 protest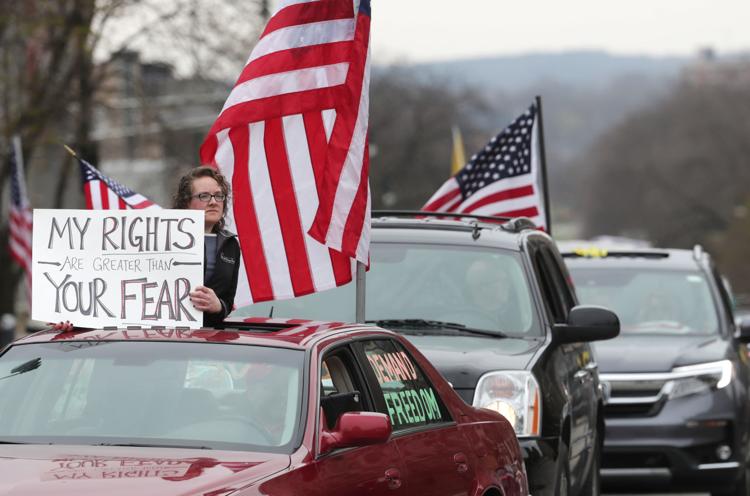 COVID-19 candle installation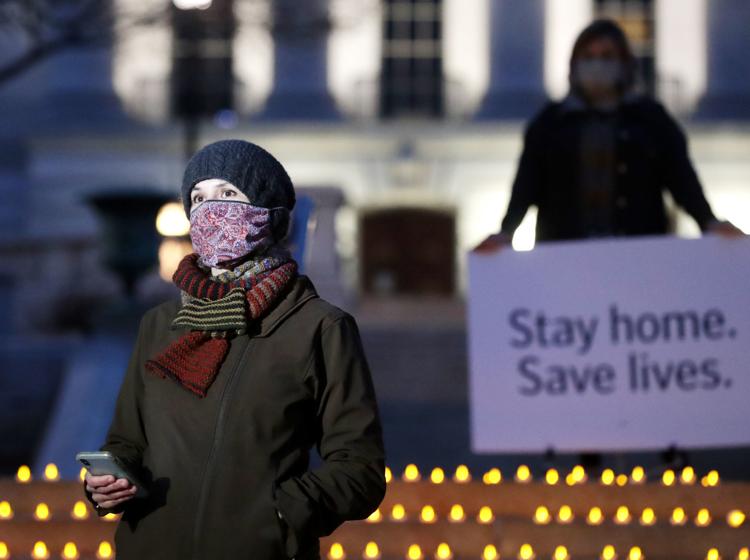 COVID-19 candle installation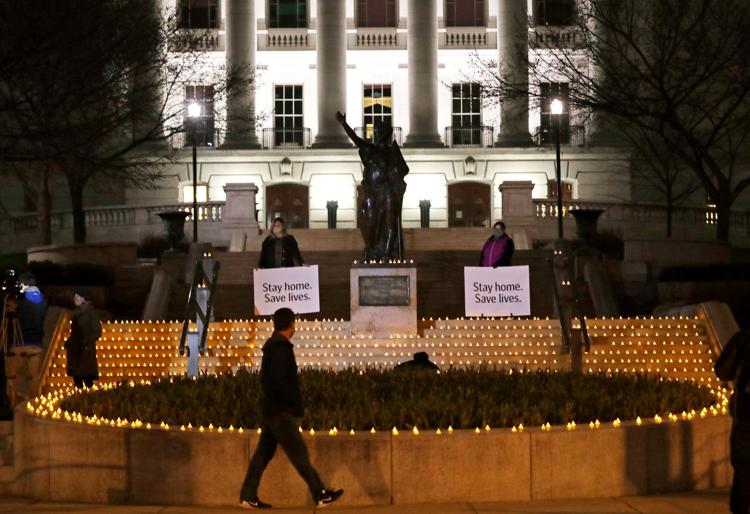 A fishing opener amid COVID-19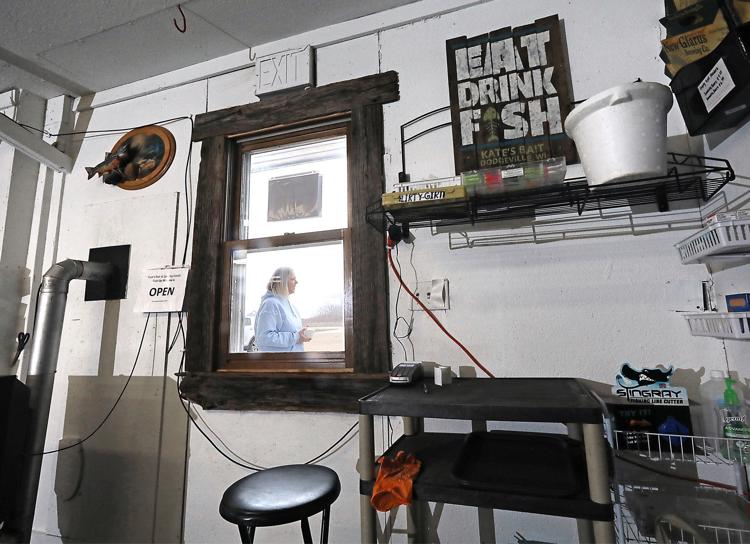 COVID-19 UW-Madison students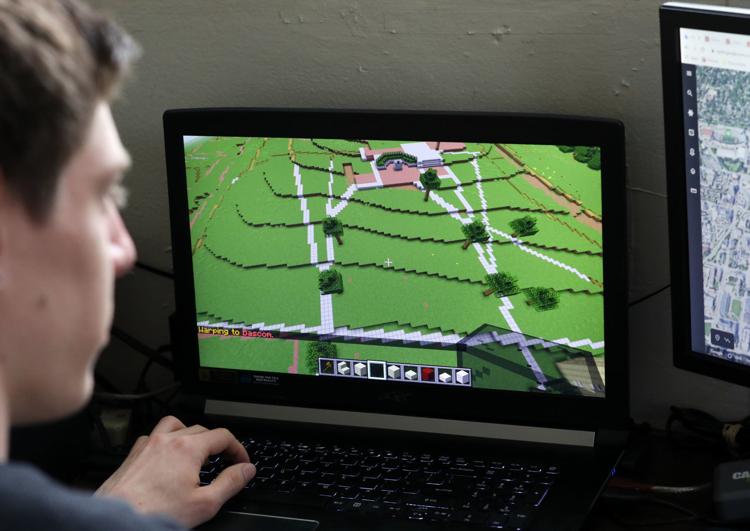 Covid Public Employees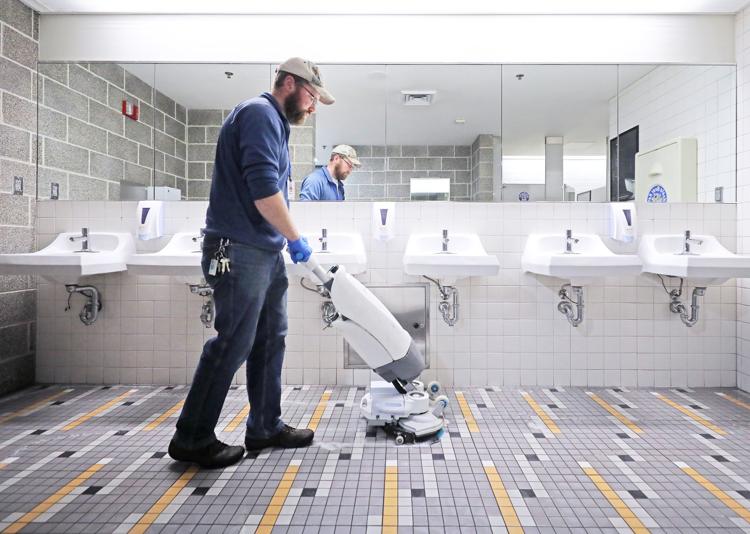 Act of Appreciation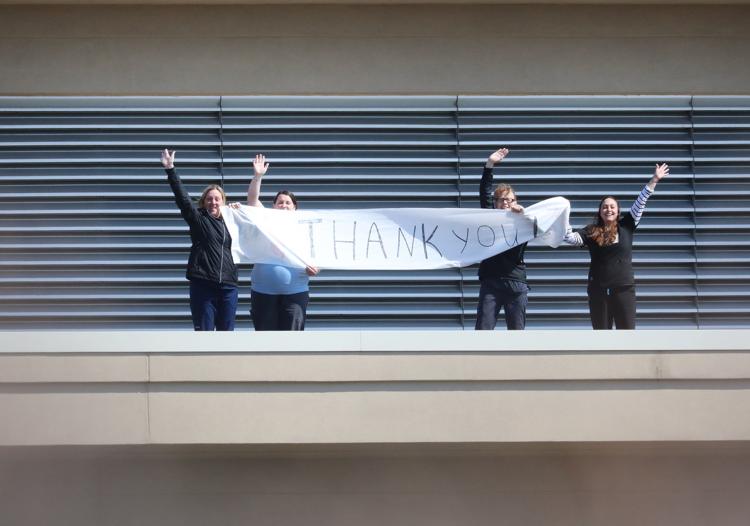 Brazelton with video screen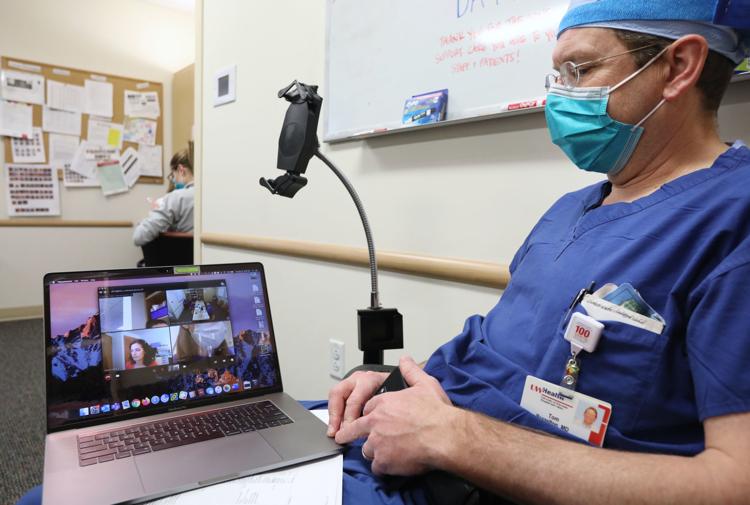 Saris stays busy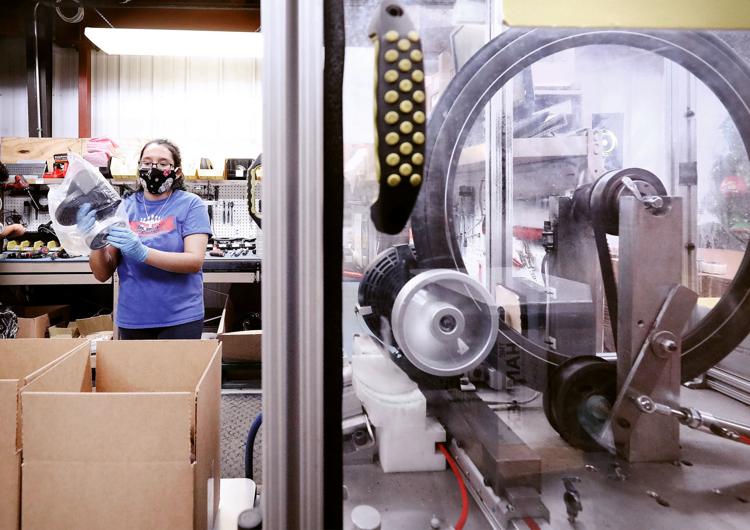 Absentee ballots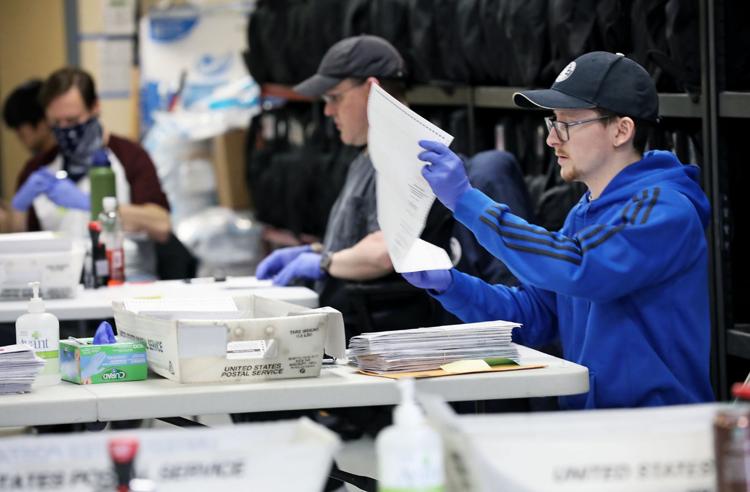 UW Covid Testing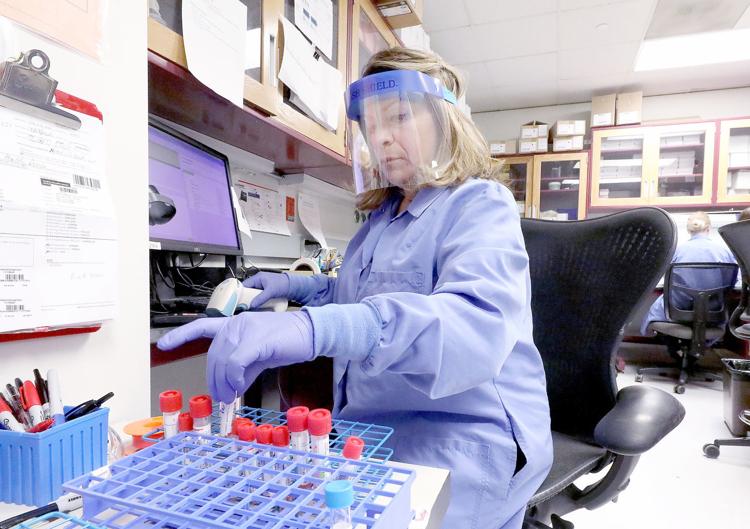 Covid State Parks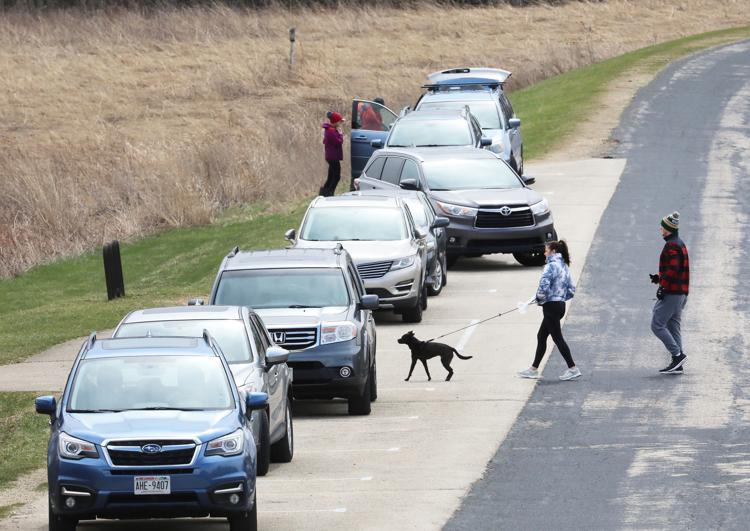 Easter baskets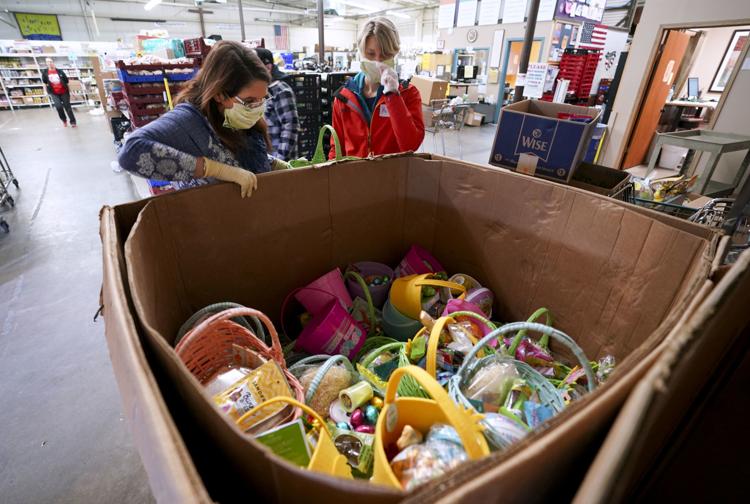 As social distancing progressed into an official order to stay in our homes, Madison has started to look more like an empty shell rather than …
Election Day with COVID-19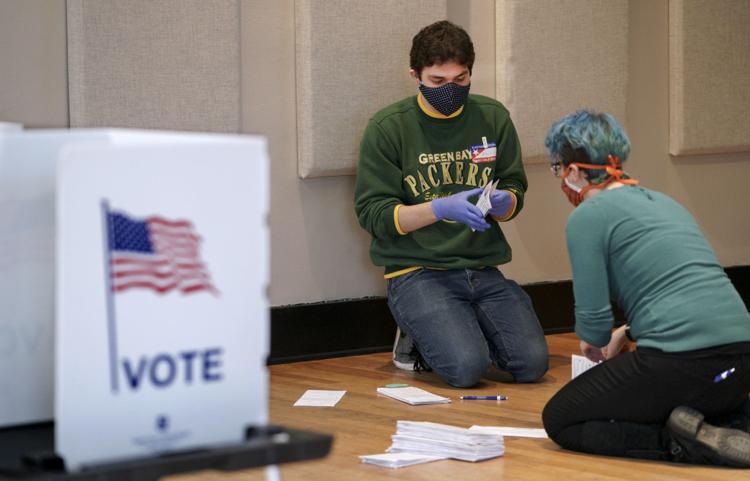 COVID-19 Journaling Project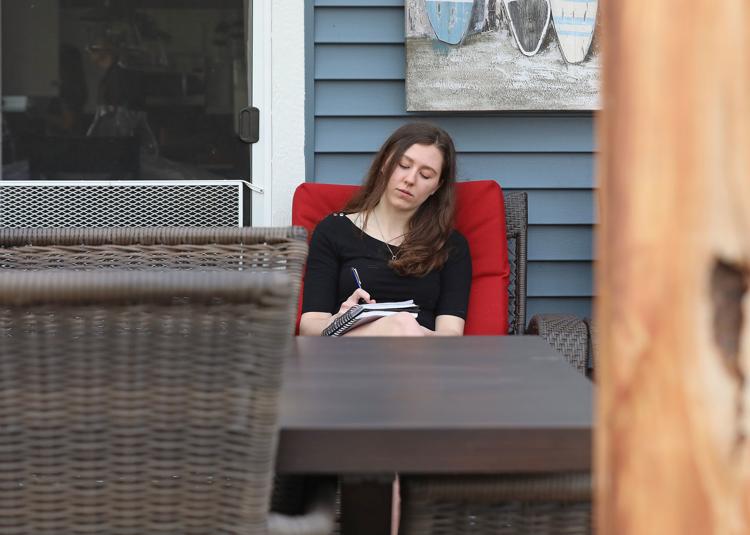 Election Day protest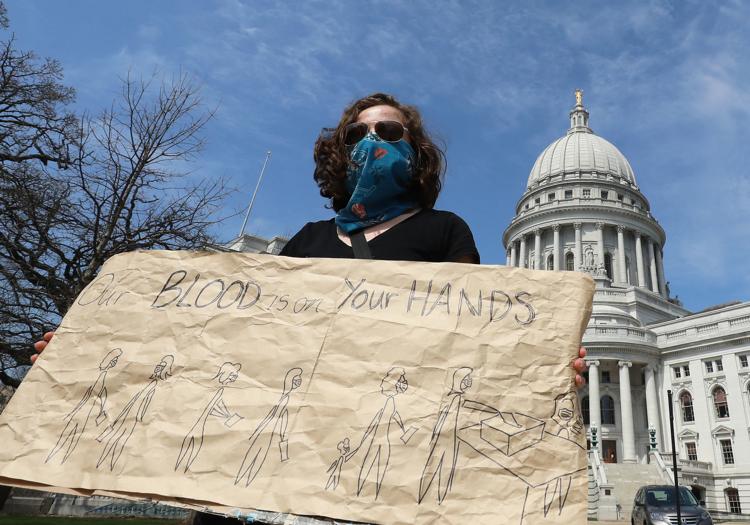 Election Day with COVID-19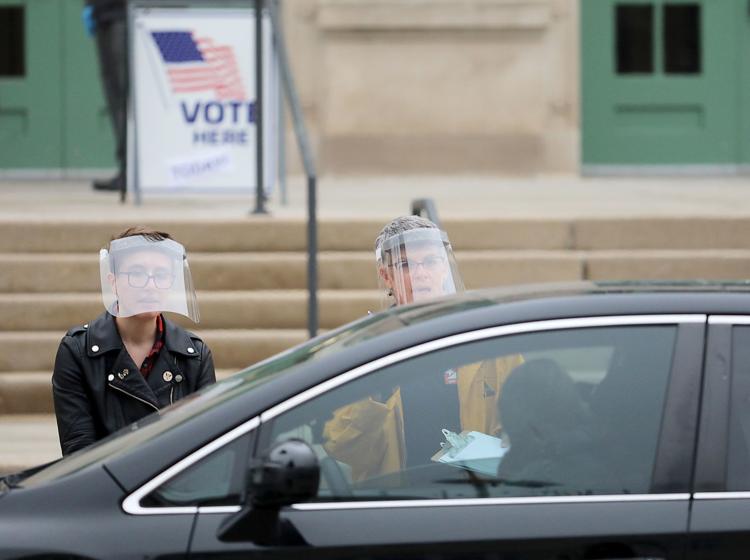 Honoring Essential Workers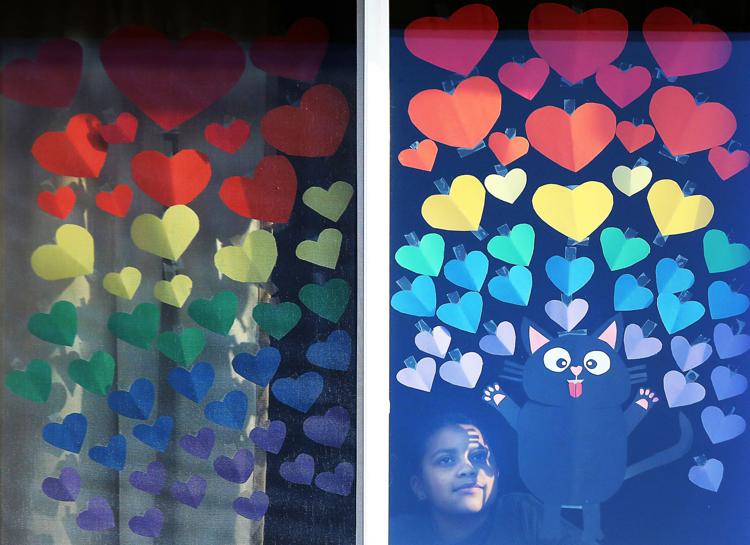 Metro Transit Butler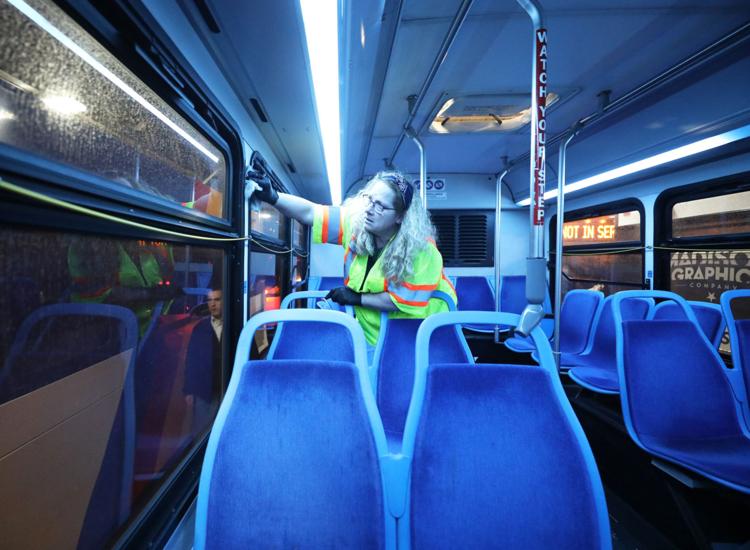 Election set for Tuesday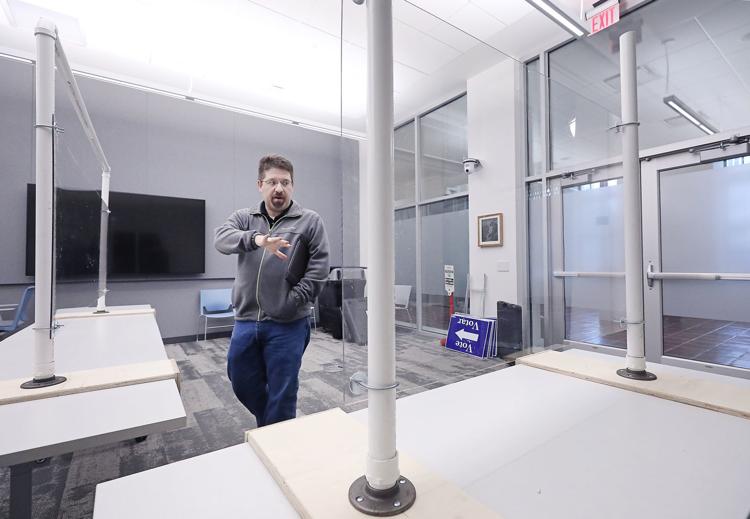 Robots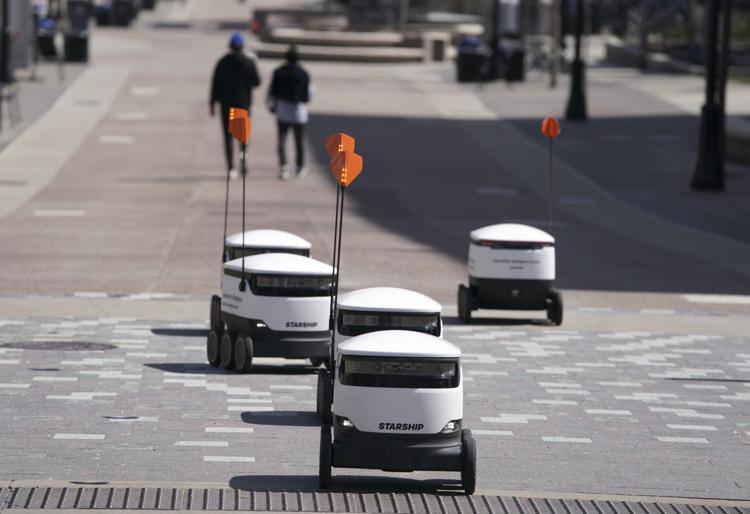 Nolan family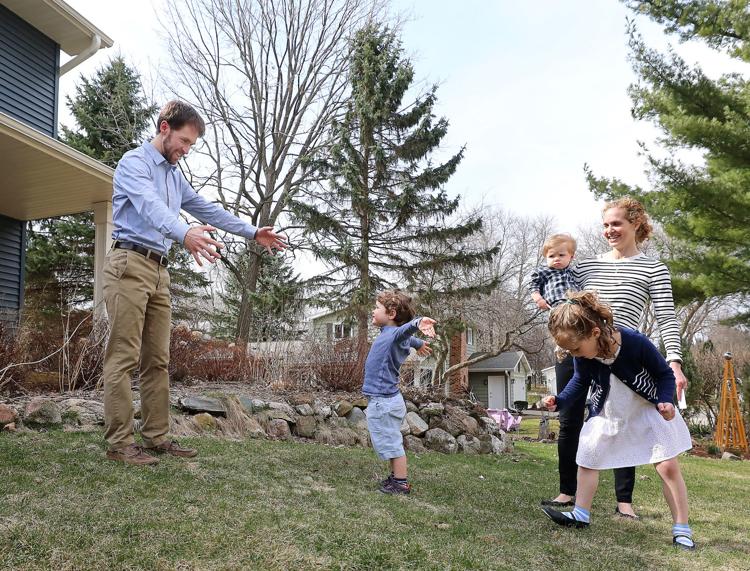 Stressed over closure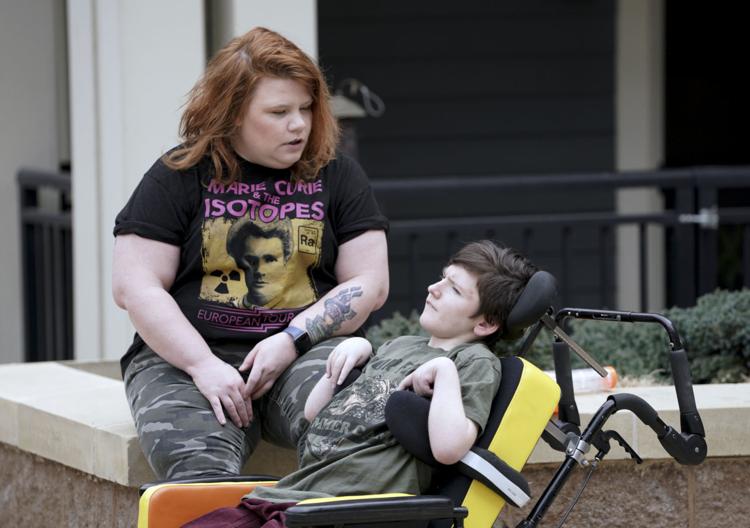 Amy Shircel, former COVID-19 patient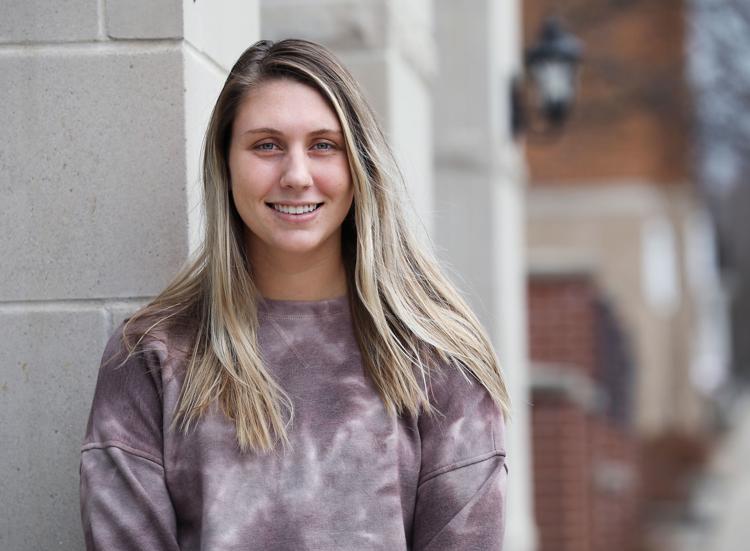 COVID-19 retail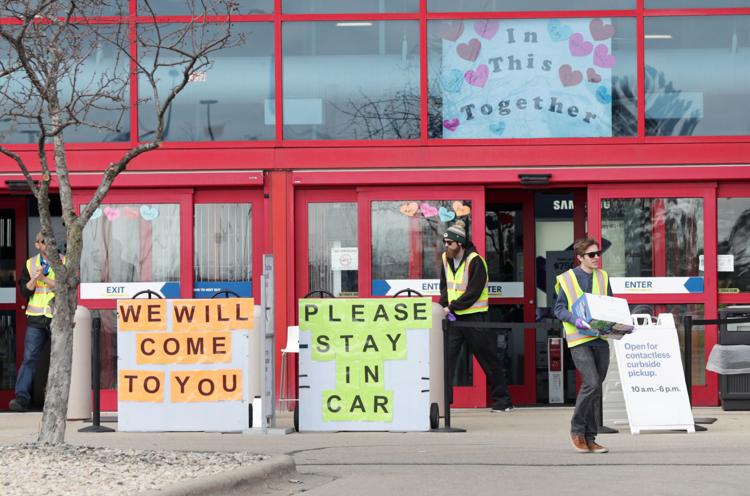 Playground closed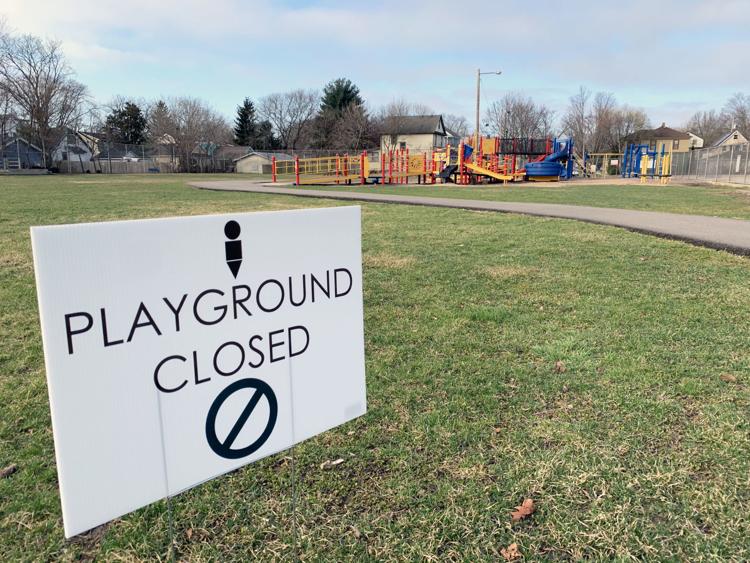 Little Library closed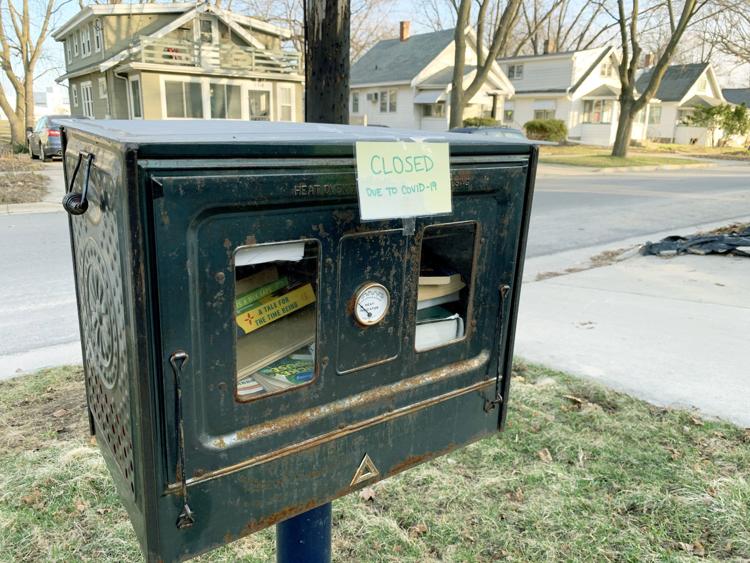 Entryway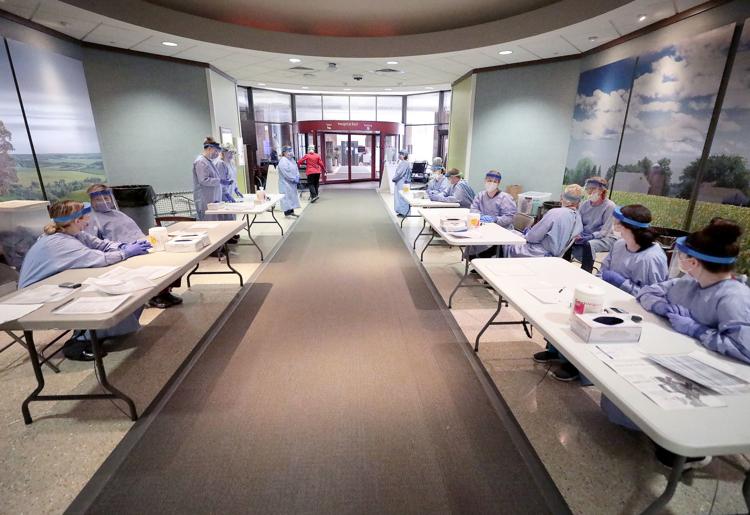 Face shields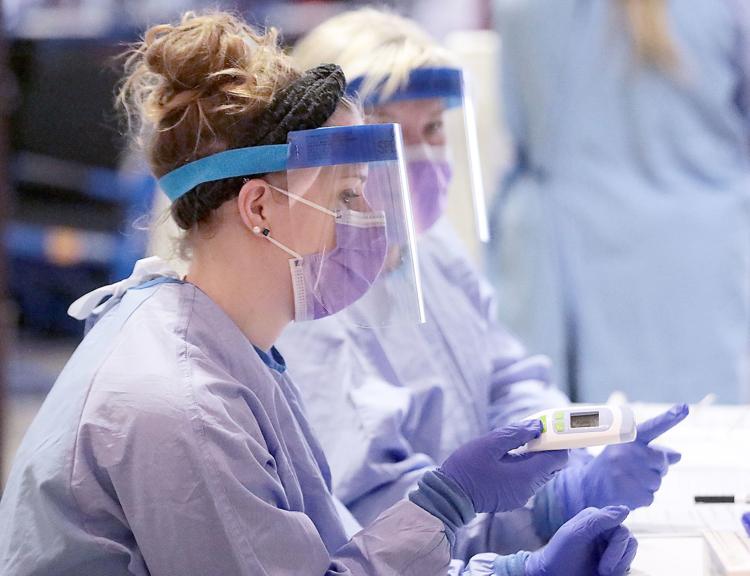 Rent strike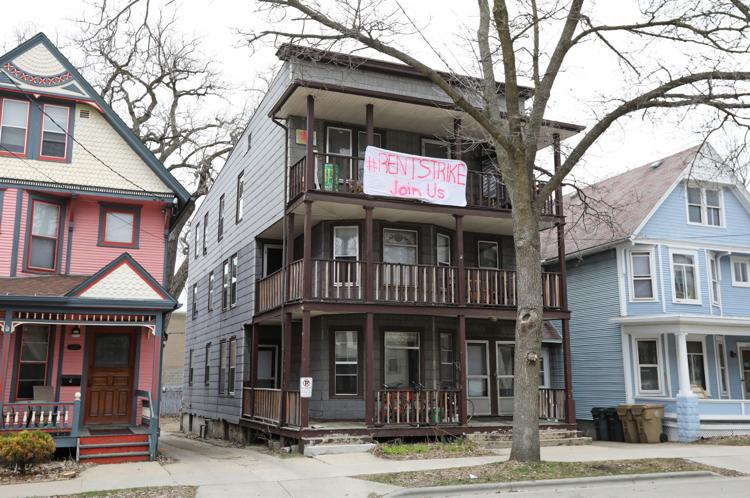 Carwash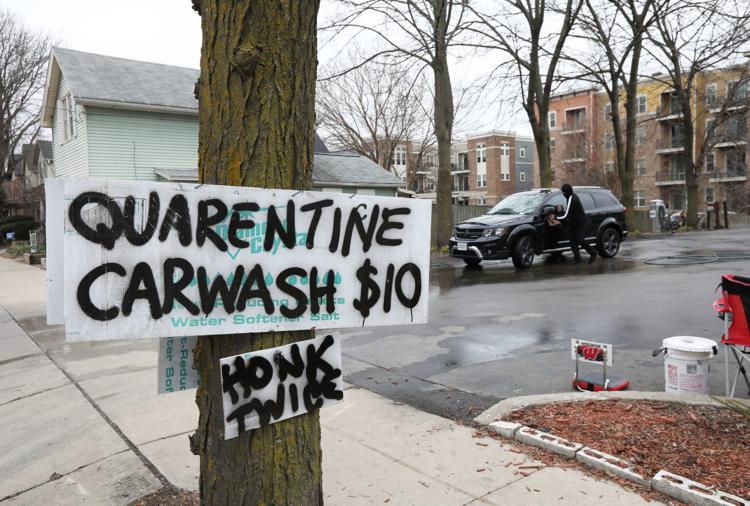 Election COVID-19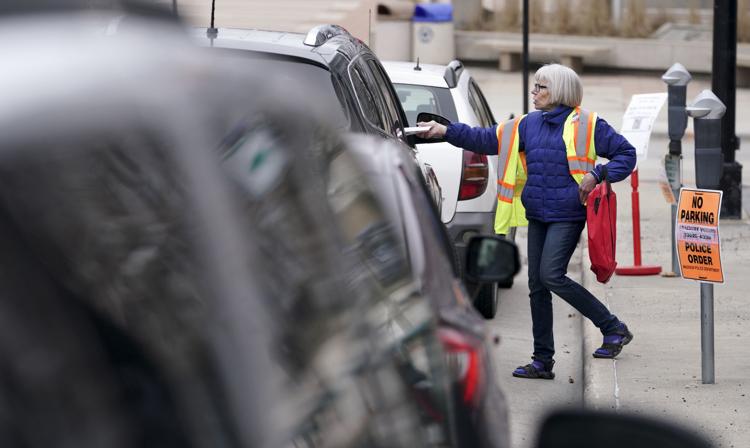 Precious Cargo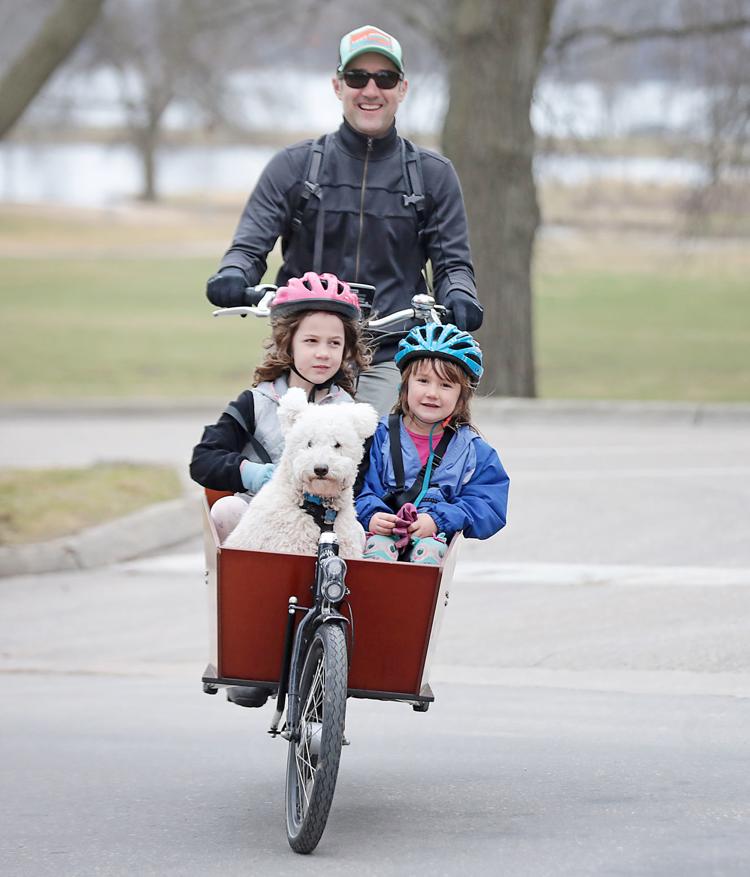 Lori and Chris Robson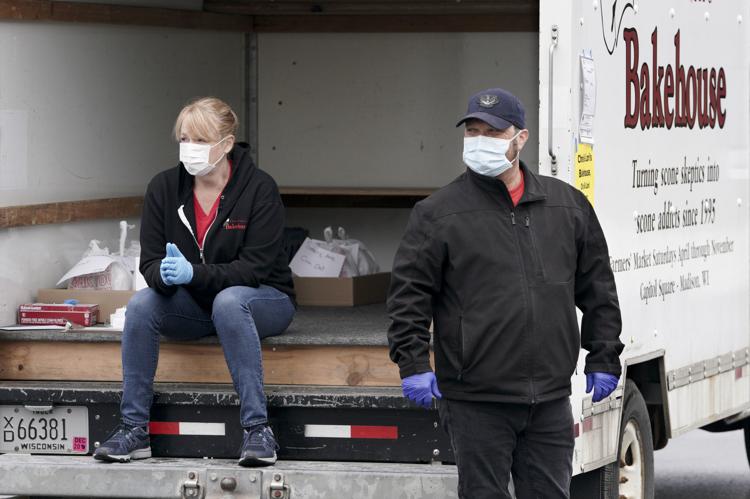 Chad Backes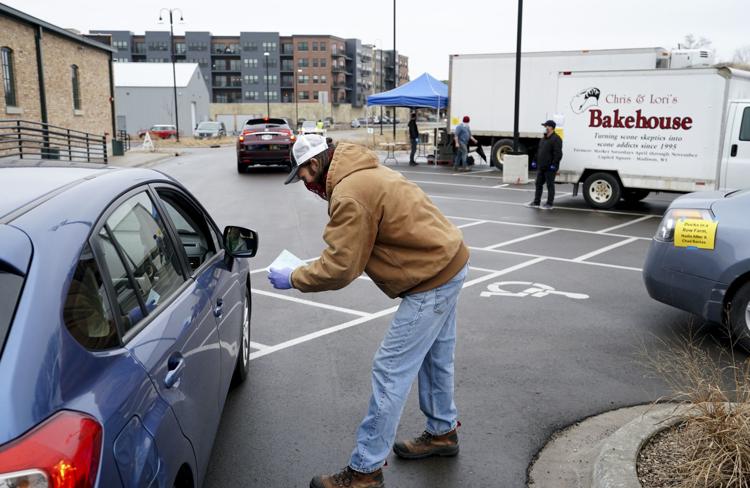 Tourism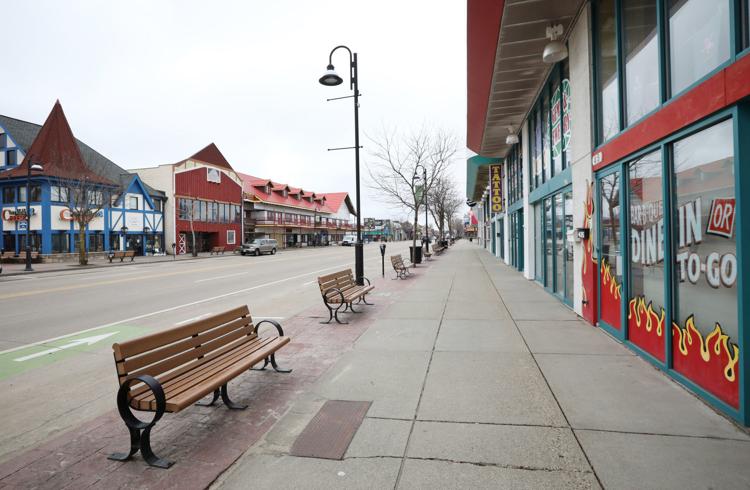 Tourism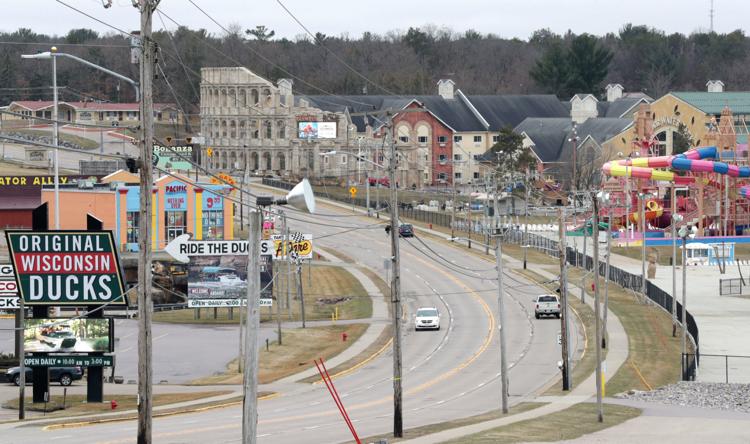 City Church live stream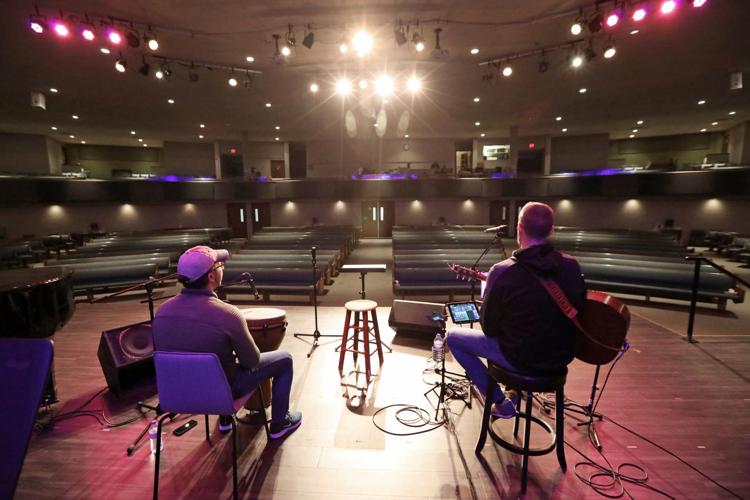 Covid Funerals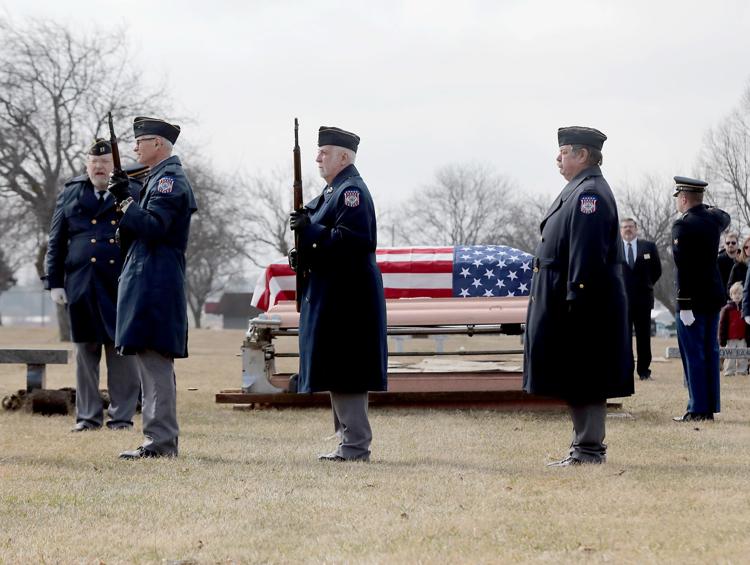 Covid Funerals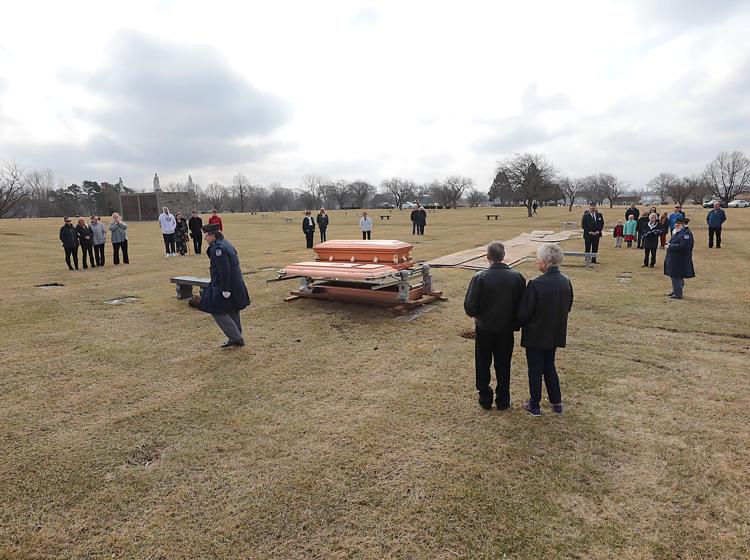 COVID-19 Sewn Masks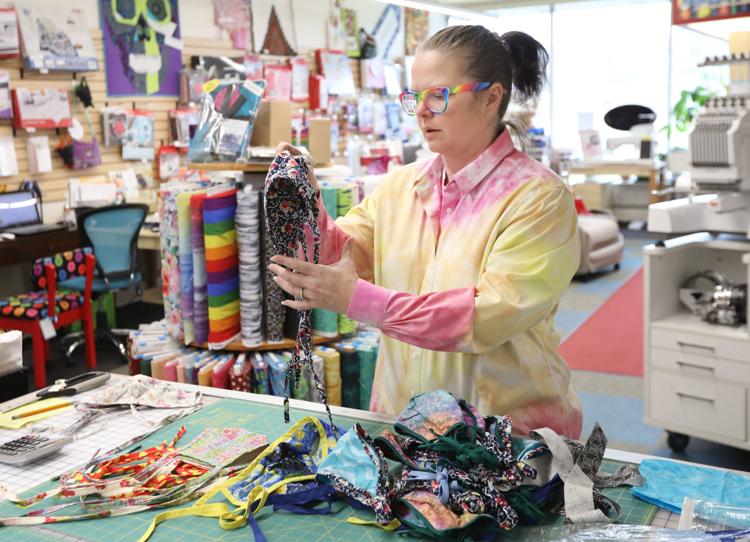 Traffic changes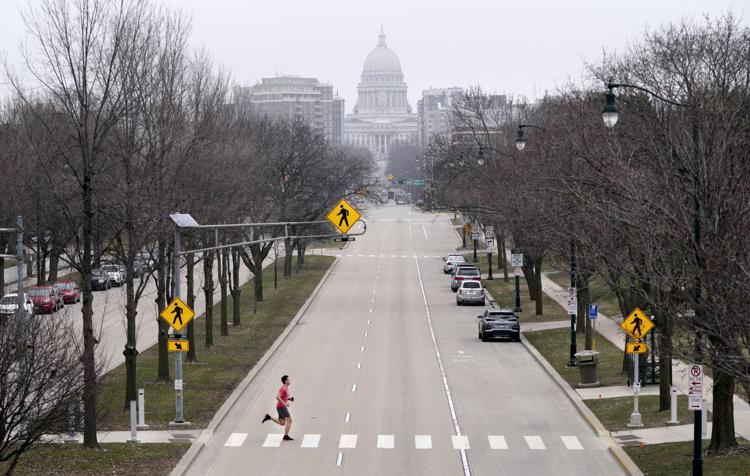 John Hicks getting a meal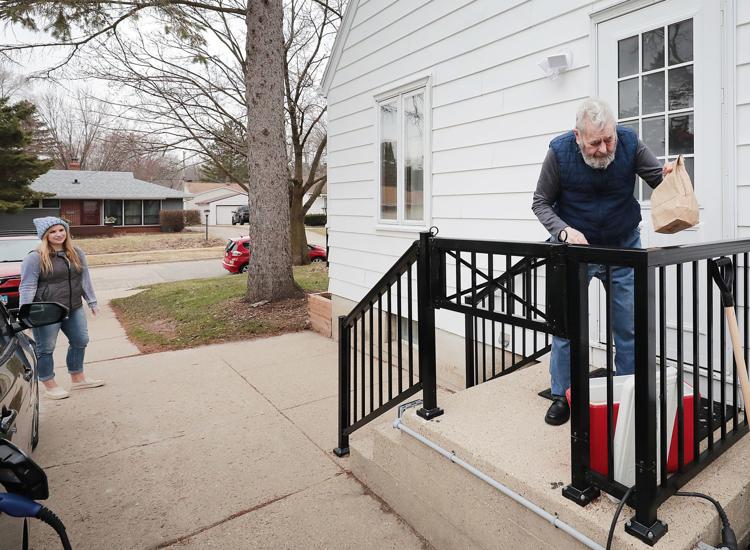 Rachel putting food in cooler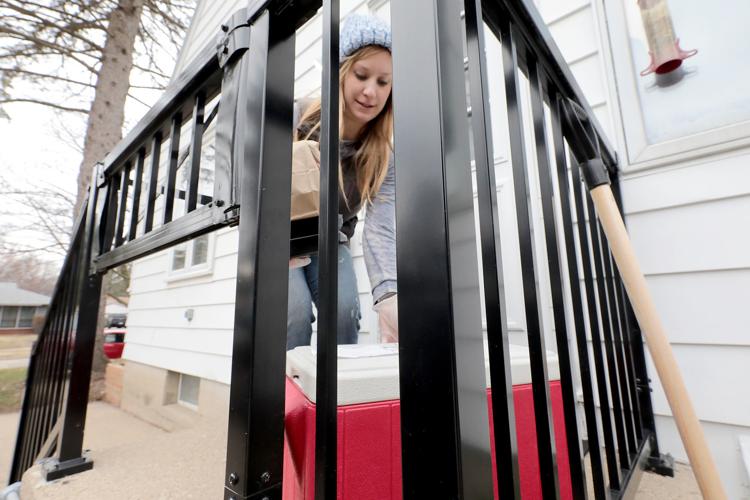 Mock Senate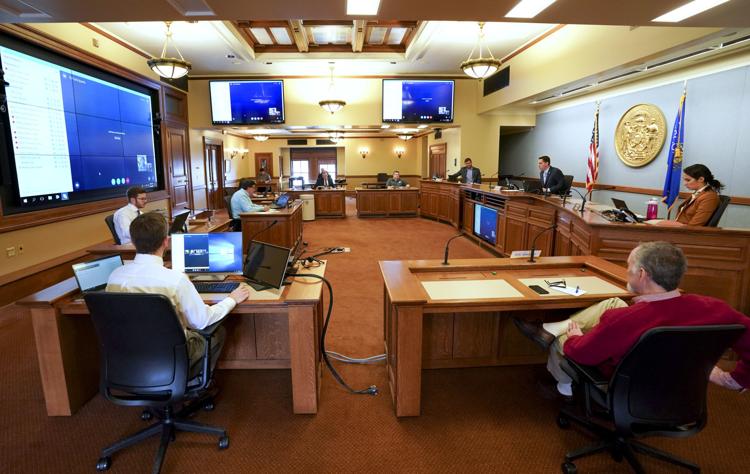 COVID-19 Ventilators 1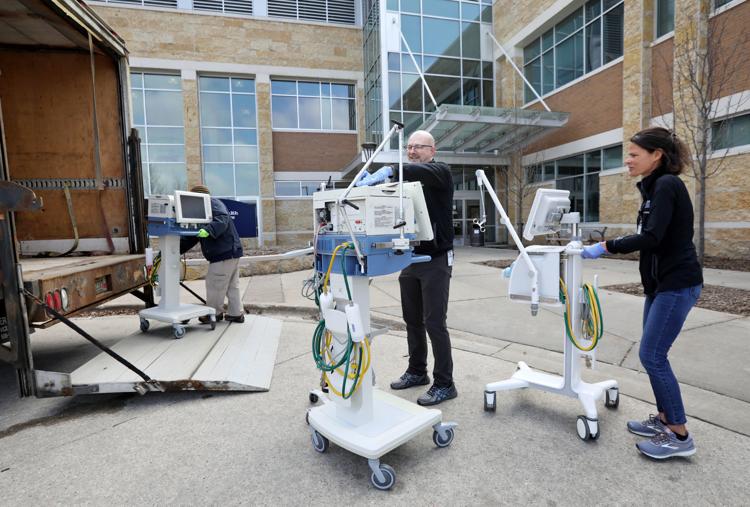 Covid Golf Courses 1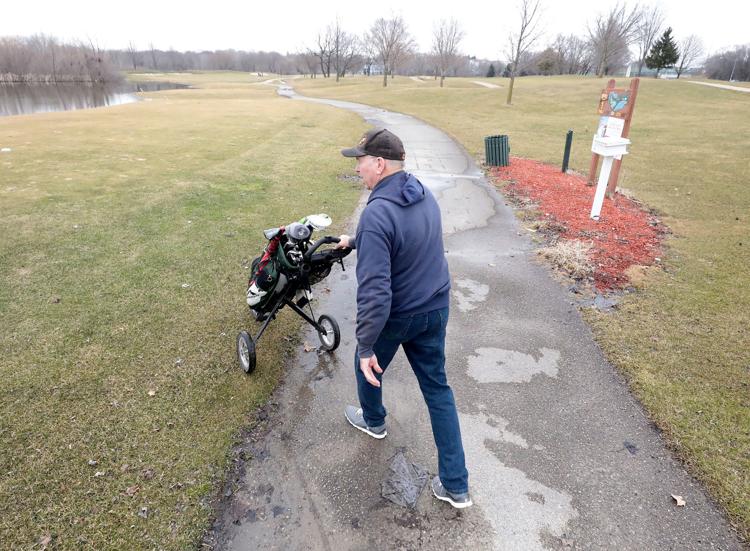 Tony Evers to order nonessential businesses to close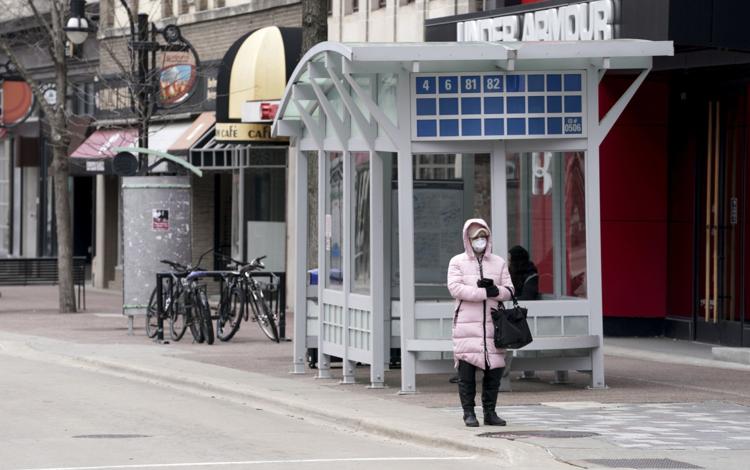 Tony Evers to order businesses to shut down to battle COVID-19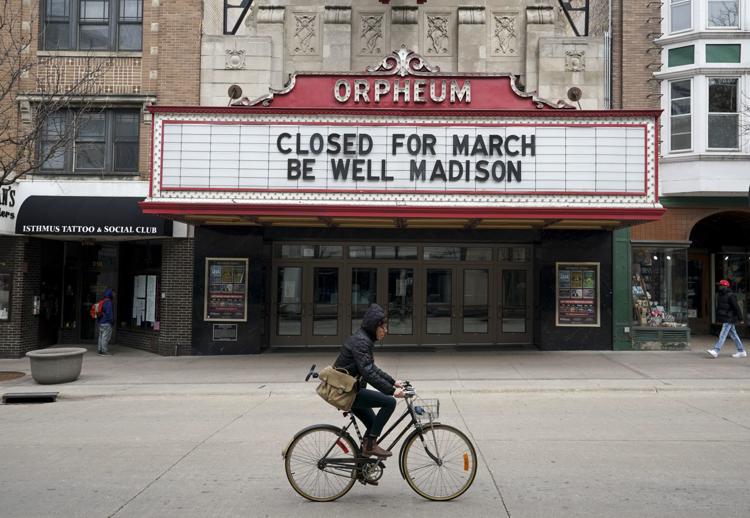 COVID-19-Bars and Restaurants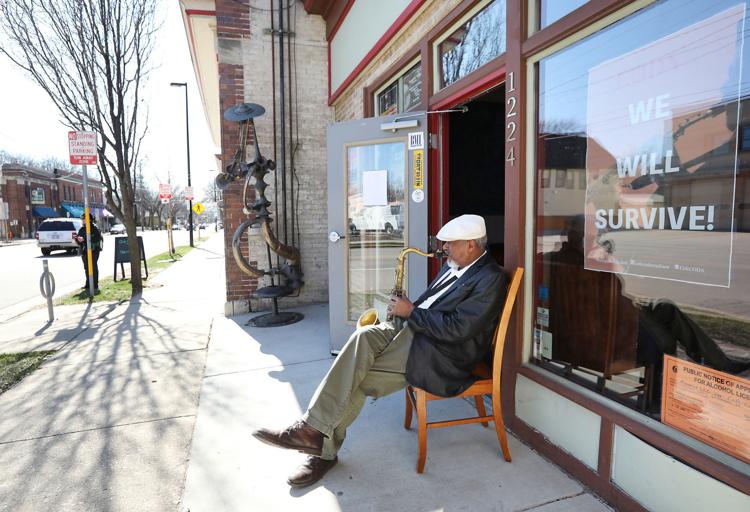 COVID-19 UW Virtual Match Day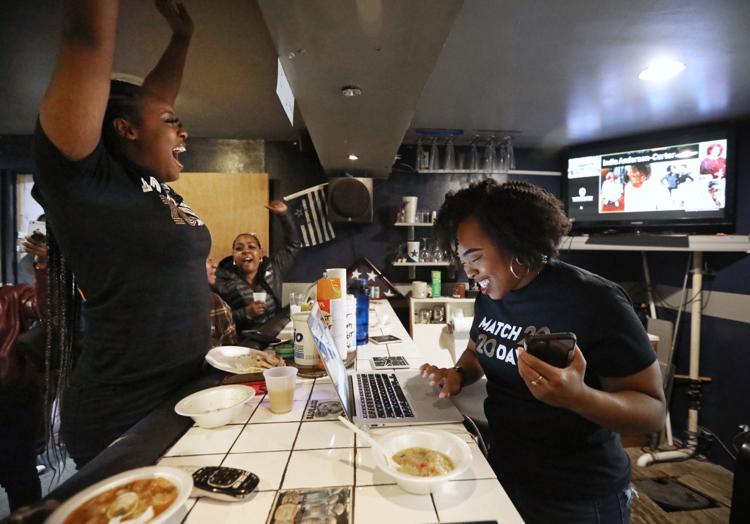 Covid State Street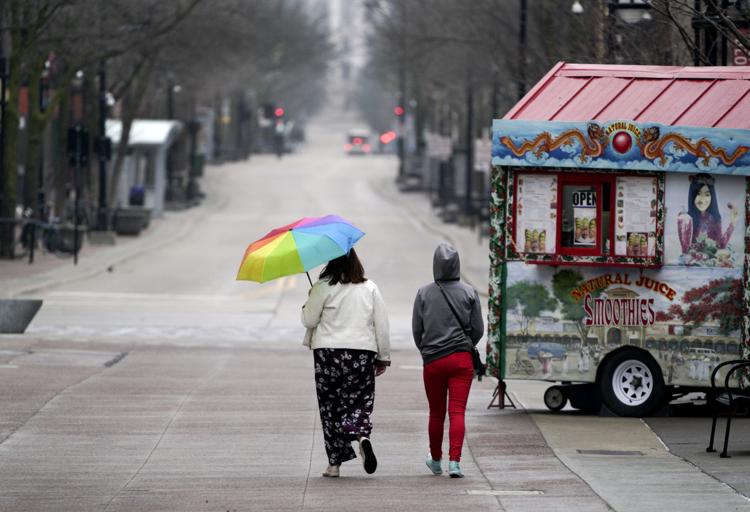 COVID-19 daycare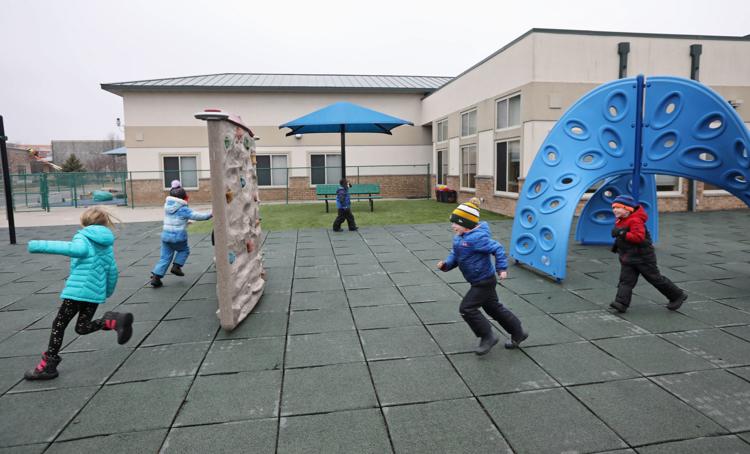 COVID-19 daycare
Barber Sherman Plaza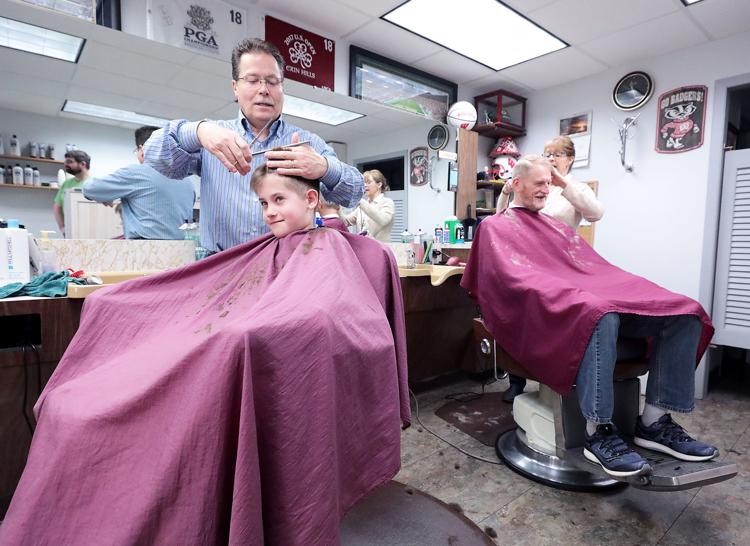 COVID-19 schools
COVID-19 schools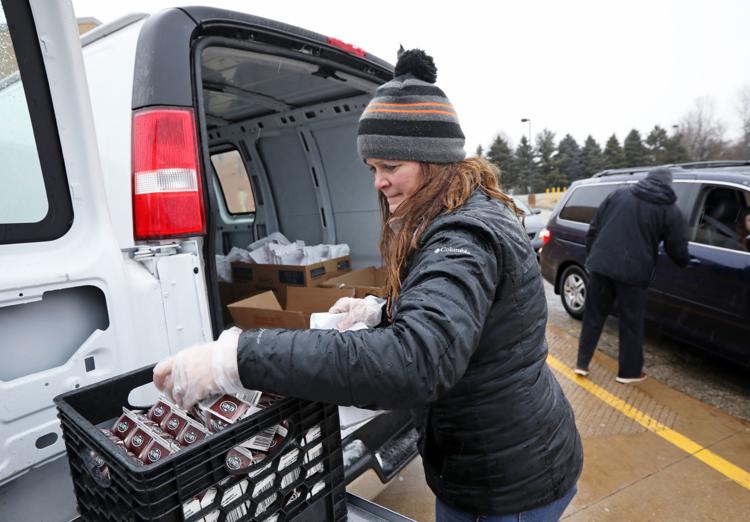 UW Moving to Online Only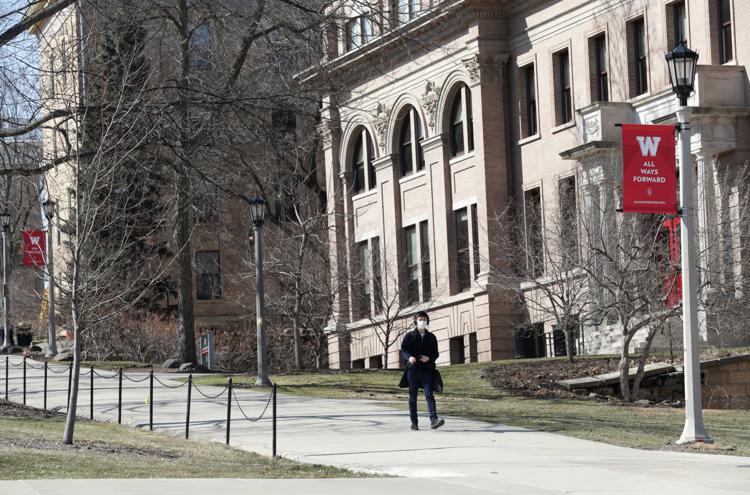 UW Moving to Online Only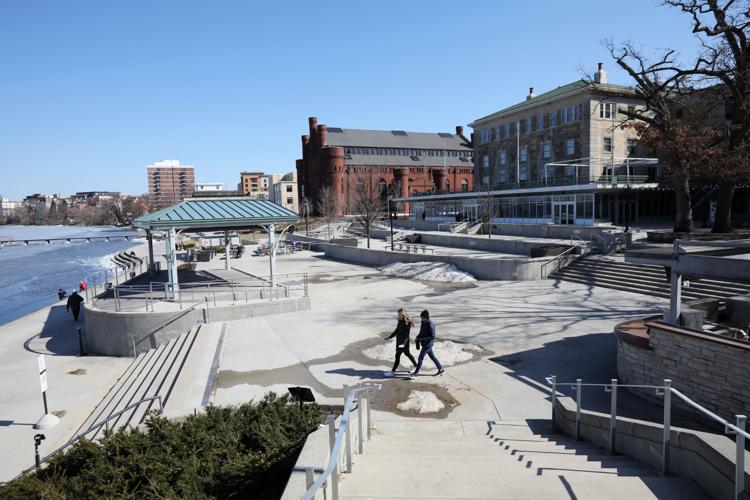 Covid Outdoors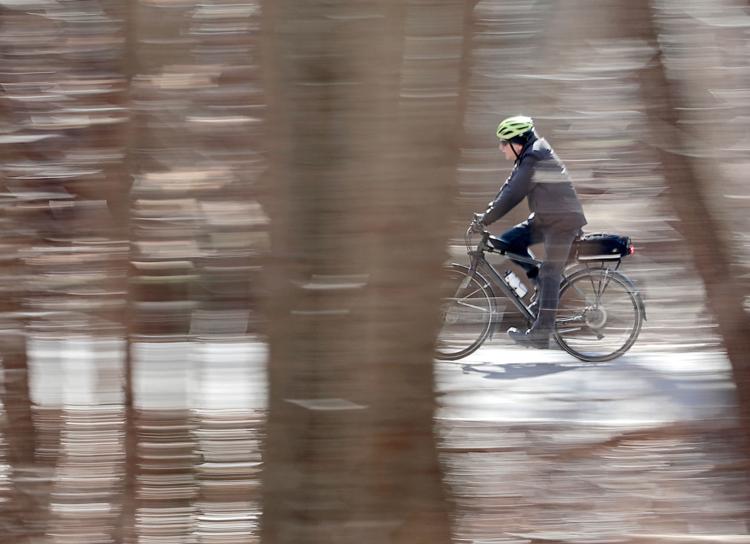 Covid Outdoors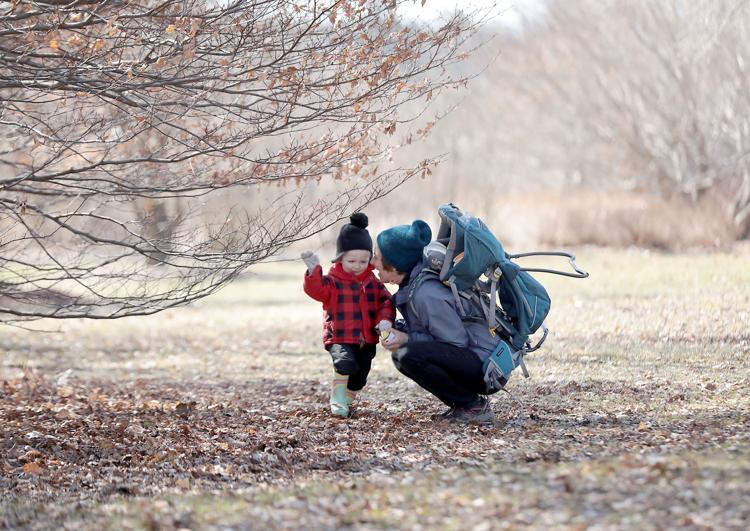 Stocking bags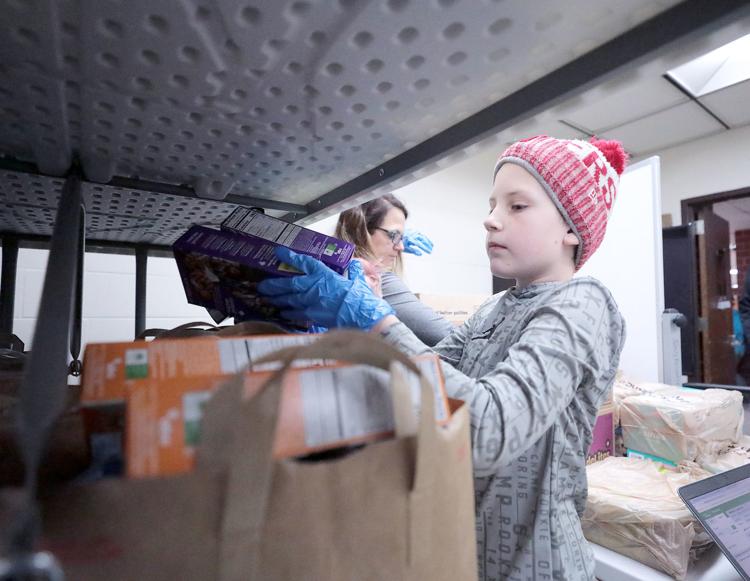 Madison school meals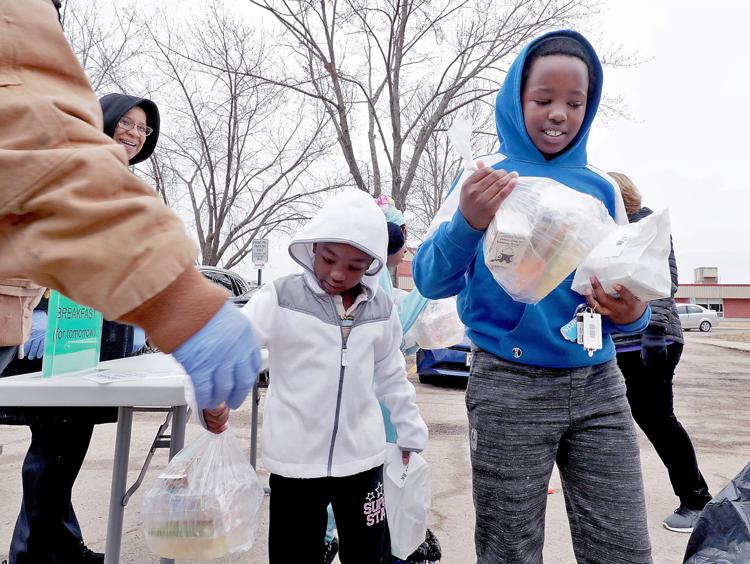 Hawk's Bar & Grill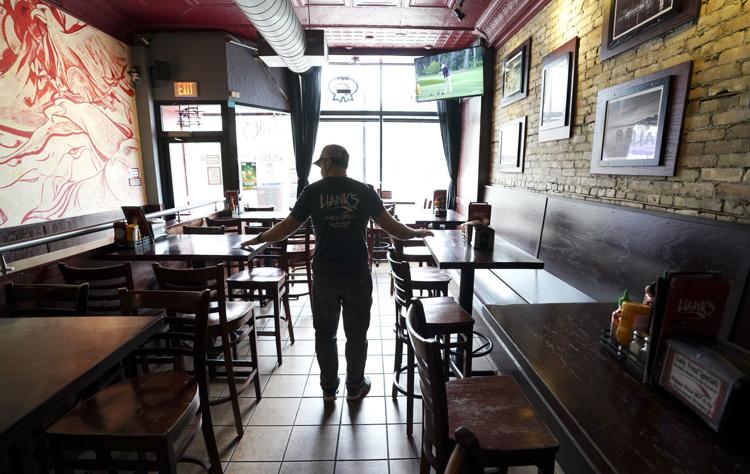 State Street -- Coronavirus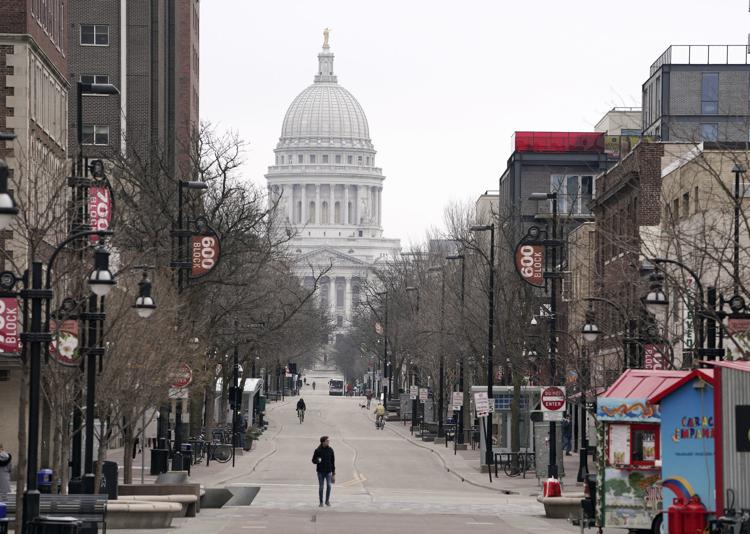 Speaking to changes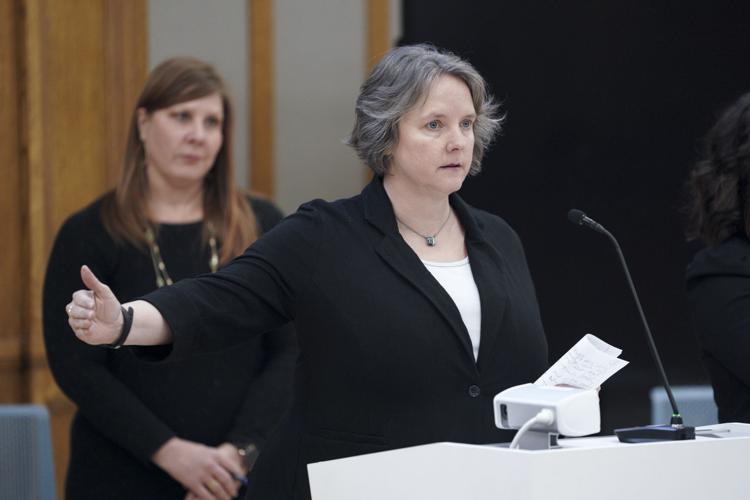 Jenifer Street Market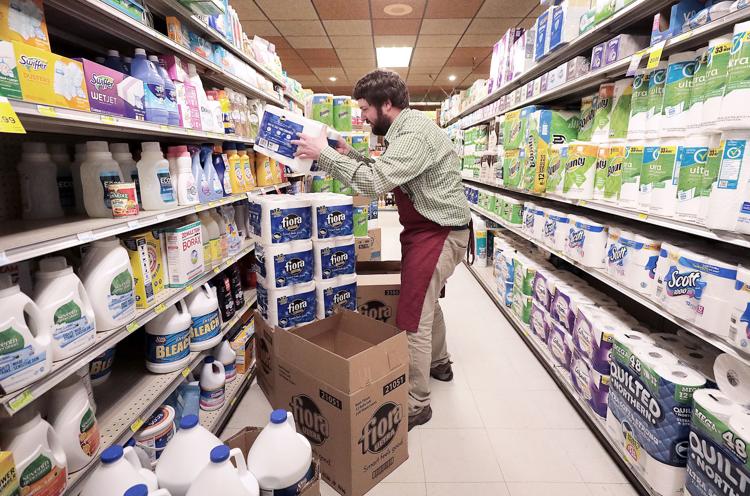 COVID-19 coronavirus UW-Madison campus dorm move-out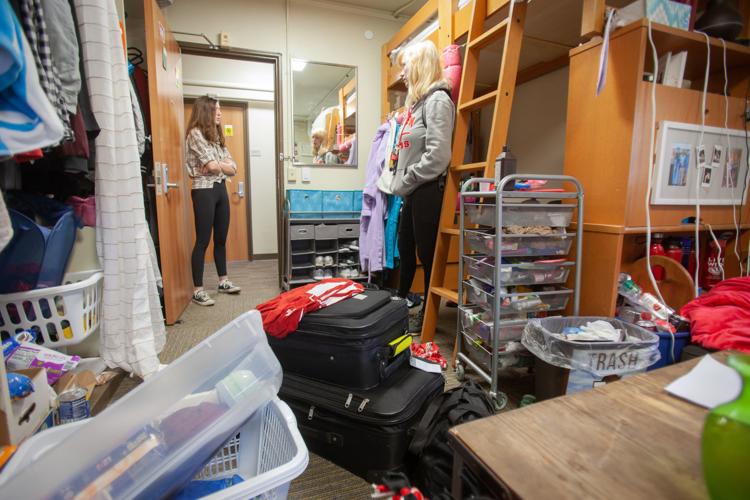 School closure news conference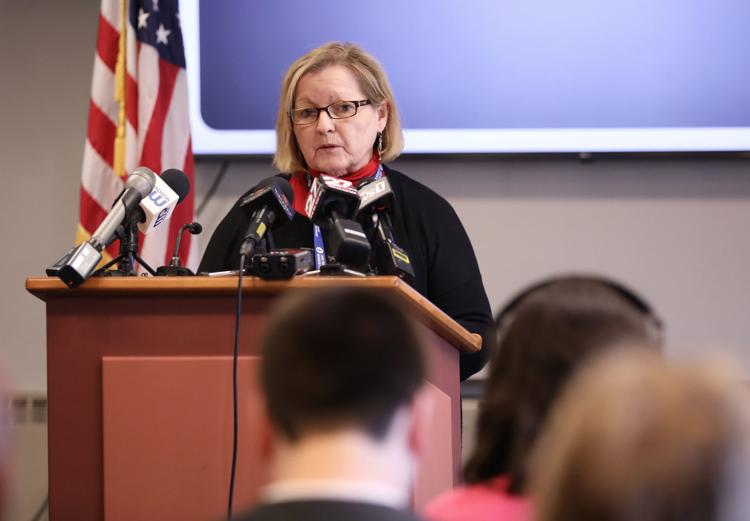 Coronavirus cleaning at UW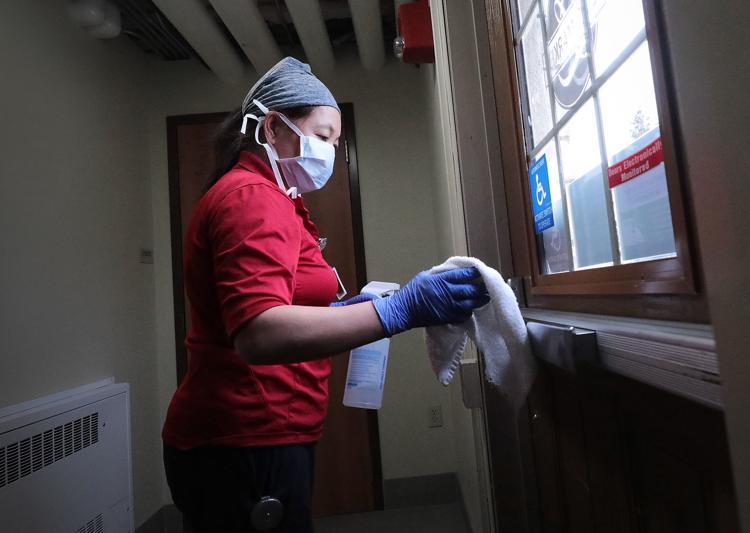 UW Spring Break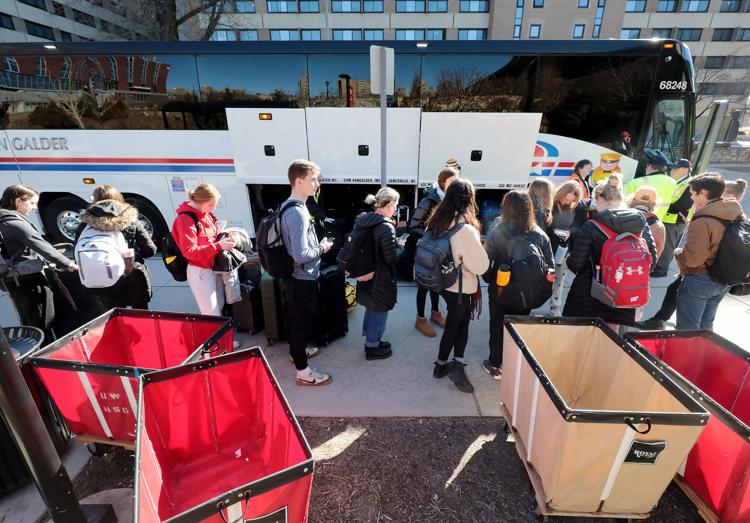 UW COVID-19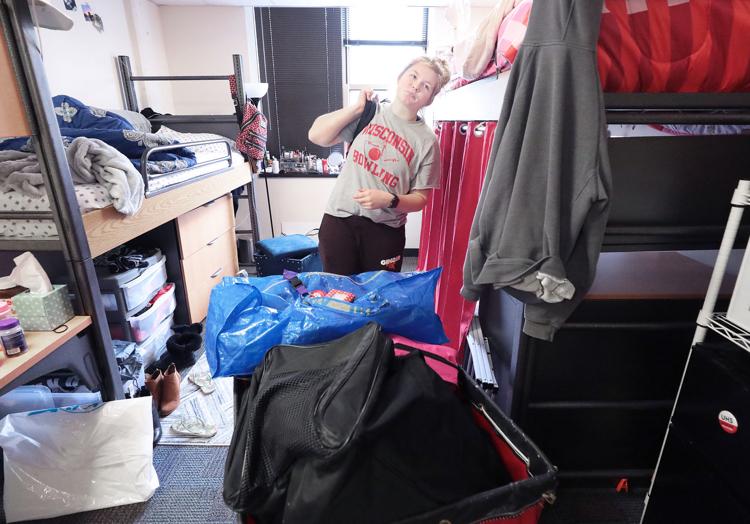 UW COVID-19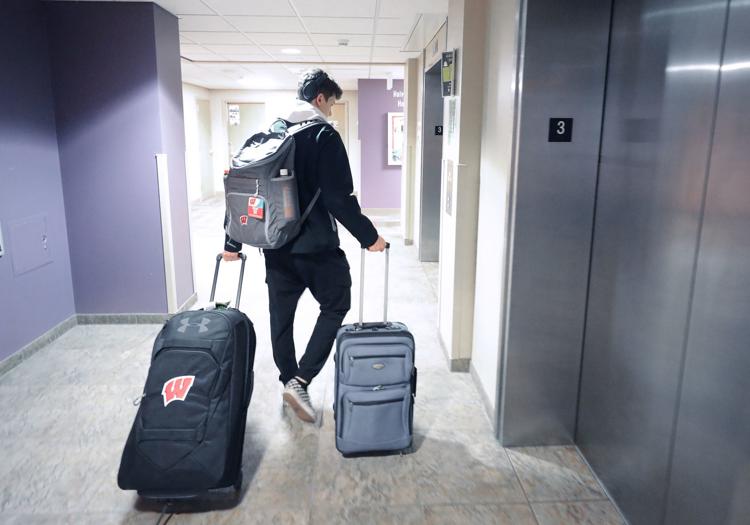 Evers news conference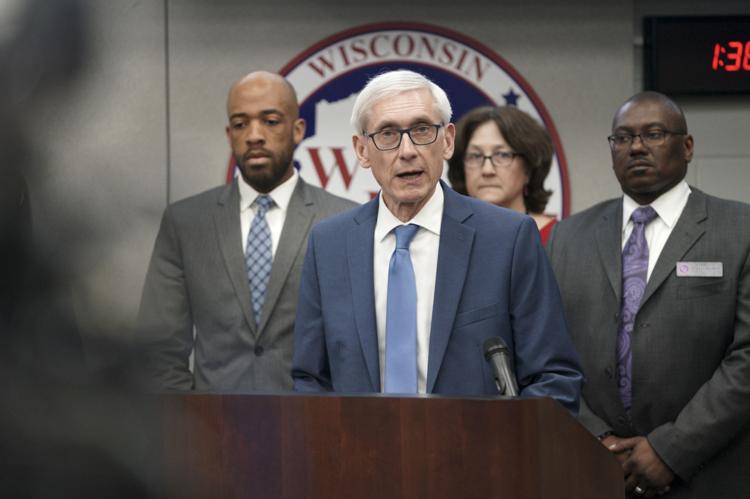 UW Covid-19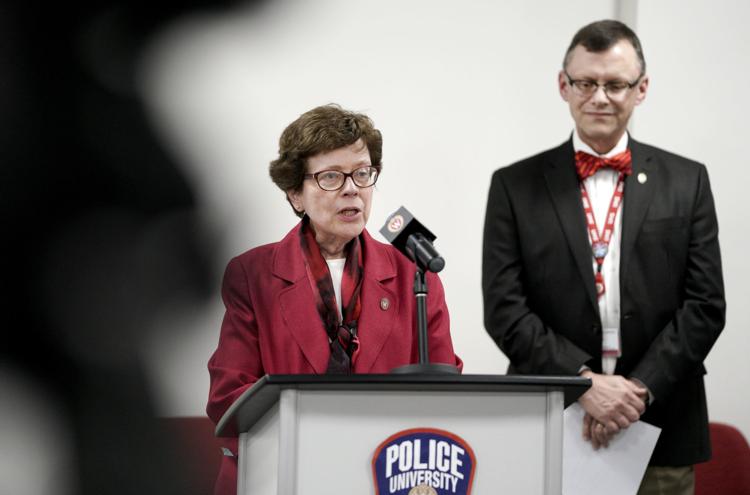 Safdar, Rhodes-Conway and Parisi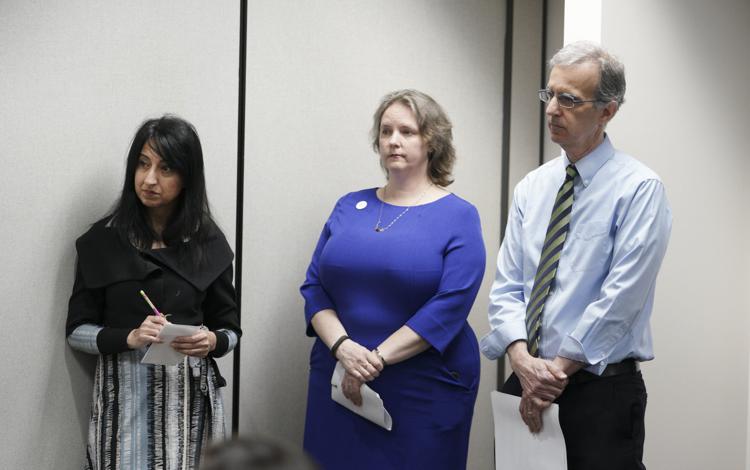 COVID-19 News conference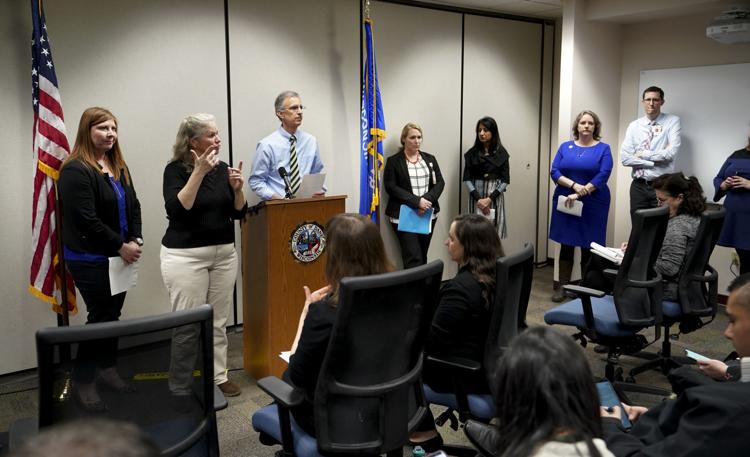 Concerned about COVID-19?
Sign up now to get the most recent coronavirus headlines and other important local and national news sent to your email inbox daily.