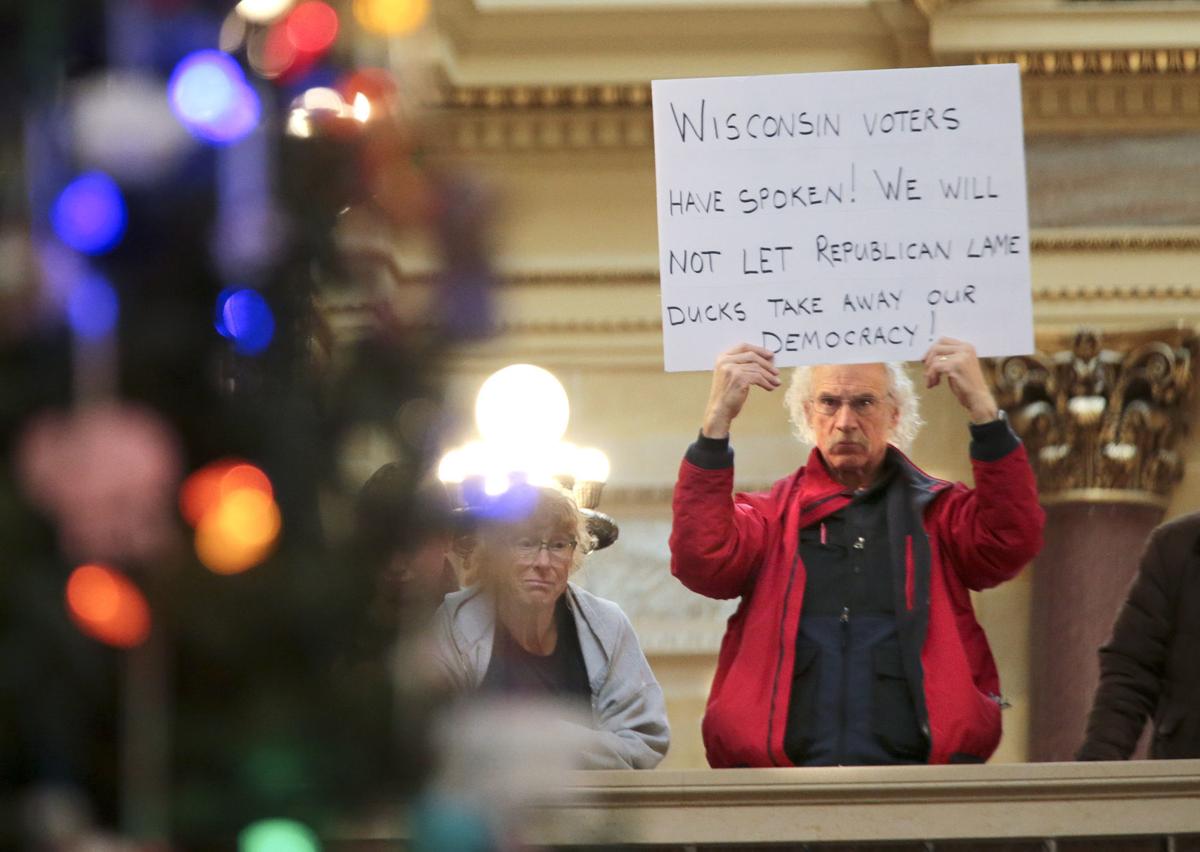 A small group of protesters upset about GOP fast-tracked efforts to limit the power of the new Democratic governor and attorney general heckled outgoing Gov. Scott Walker during a Christmas tree lighting ceremony Tuesday in the Capitol rotunda.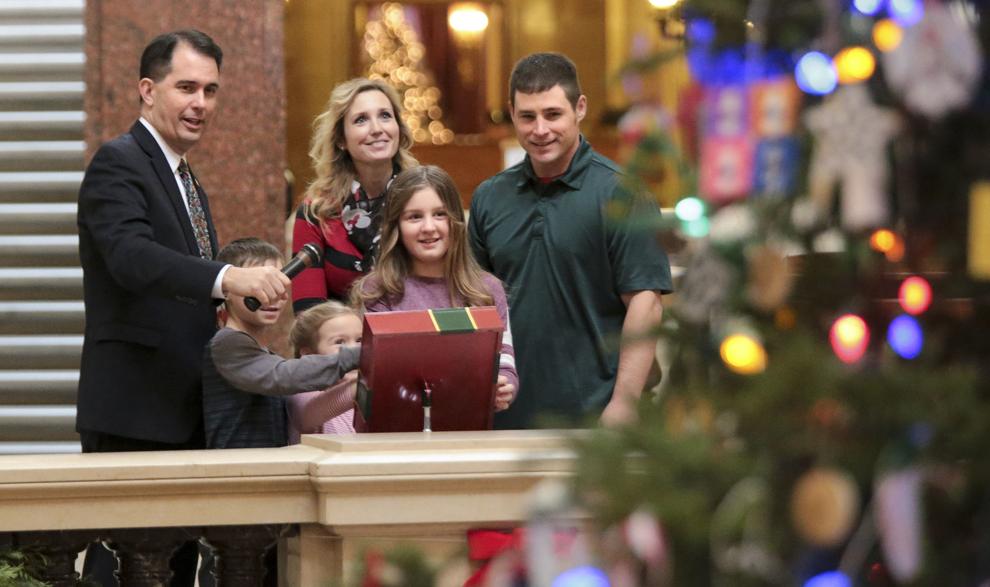 As Walker approached the podium in a Santa tie for one of his final traditions to carry out as governor — flipping the switch on the lights for the nearly 40-foot-tree decorated with ornaments made by elementary school students from around the state — one protester shouted "Hey Walker! Go home!"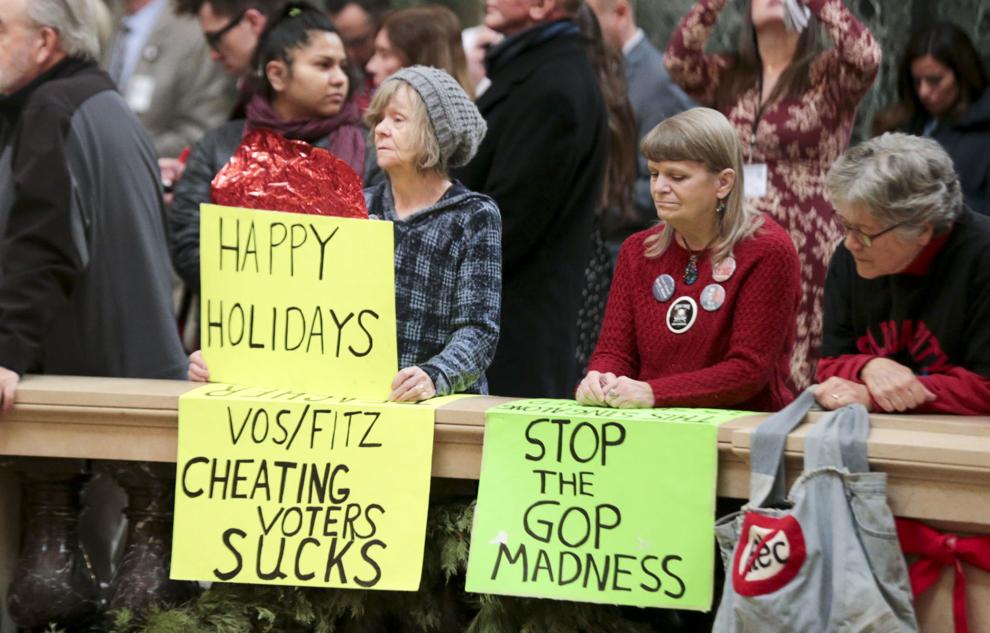 Another held a sign that read "All I want for Christmas is democracy."
A high school choir sang carols after the switch flipped, but the protesters drowned out the children at times.
Walker took no questions after the ceremony. He later tweeted that he "can handle the shouts, but leave the kids alone."
Democrats have derided the lame-duck lawmaking as a cynical attempt to preserve power after Walker's re-election loss last month.
"If he wanted to put a stop to this, he could," said Russ Hahn, a 53-year-old attorney holding a sign that said "GOP Grinch Steals Democracy."
The fact that Walker was making no attempt to halt the effort "clearly indicates he wants to be able to control things outside the governor's office for the next four or eight years," Hahn said.
Later Tuesday, the public was ordered removed from Senate galleries after repeated warnings to be quiet. Spectators shouted "Shame!" and hurled complaints at senators, temporarily halting debate, as they walked out under police escort. Less than an hour later, Republicans said they would let people back in.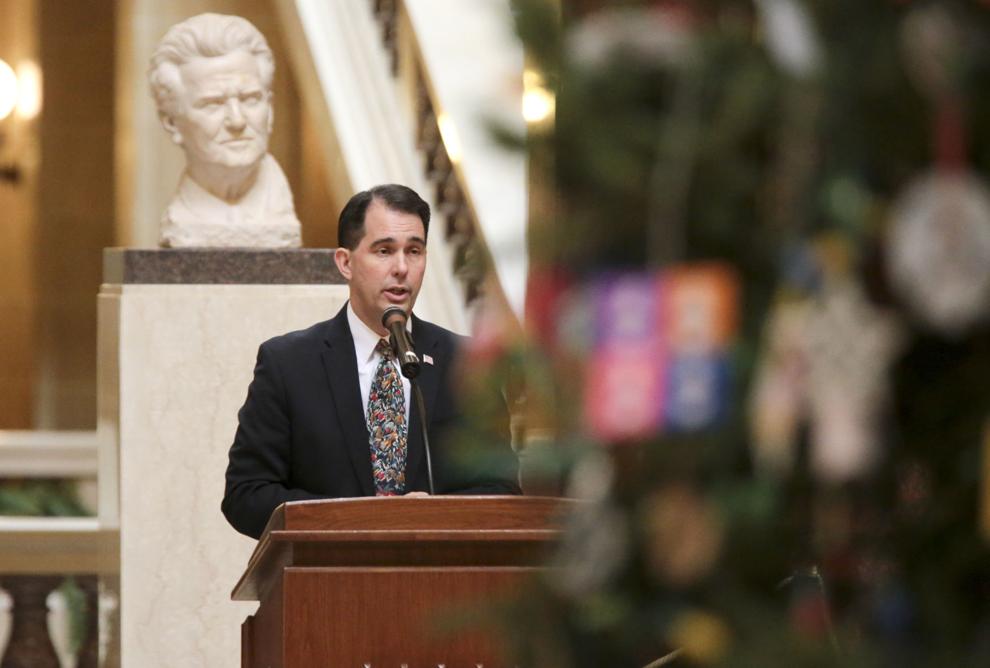 Walker burst onto the national political scene in 2011 with an aggressive anti-union agenda. Many of the same protesters who confronted him then returned to the Capitol on Tuesday — albeit in far fewer numbers. Tens of thousands of protesters surrounded the Capitol in 2011, but only a few dozen were on hand Tuesday.
The Associated Press contributed to this report.