Madison's mayor declared a state of emergency and imposed curfews late Saturday after a Downtown protest against the death of a black man in Minneapolis police custody took a dangerous turn, with some of the hundreds of people massing on State Street smashing the windows of multiple businesses, looting, torching a police cruiser, overturning large concrete planters and throwing water bottles and rocks at police.
Later Saturday and into Sunday morning, there were also reports of people targeting other places in the city, including East Towne Mall, where Best Buy appeared to have been broken into and the doors to the mall food court had been smashed. Just before 1 a.m., police were stationed at mall entrances.
At 11:30 p.m., Mayor Satya Rhodes-Conway declared a state of emergency and imposed a curfew on Madison's Isthmus from midnight to 5 a.m. Sunday and again from 9:30 p.m. Sunday to 5 a.m. Monday. The state of emergency is in effect until Wednesday, and will be considered by the City Council at its Tuesday meeting.
"I do not take this action lightly, and I want to be clear that this is in response to a number of people endangering themselves and others by shattering glass, destroying property and engaging in widespread, systematic looting of local businesses," Rhodes-Conway said.
She also had a warning for "anyone from outside Madison, seeking to foment trouble and harm our community: This emergency order is also directed at you. We don't want you here, and we reject any attempt to incite violence."
Over the course of several hours Saturday night in the 100 to 400 blocks of State, protesters chanted and goaded police as some broke off to throw rocks or swing skate boards at store windows.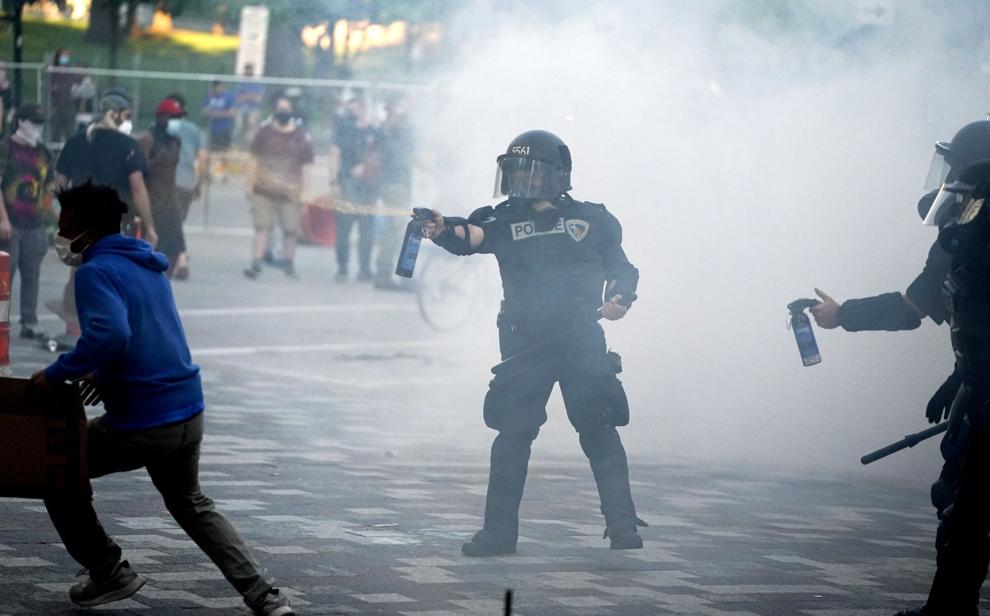 Police in riot gear used tear gas to push the crowd down State Street toward UW-Madison after rioters broke windows at a number of businesses. But in a game of cat and mouse, hundreds of demonstrators followed police back up the street toward the Capitol, where another, larger crowd began to gather.
Several people hurled large chunks of concrete at the window of the gift shop of the Madison Museum of Contemporary Art. When a man stood in front of it in an apparent attempt to stop them, he was attacked and fell to the ground and rioters were able to get inside, where they knocked items off shelves or out of the store.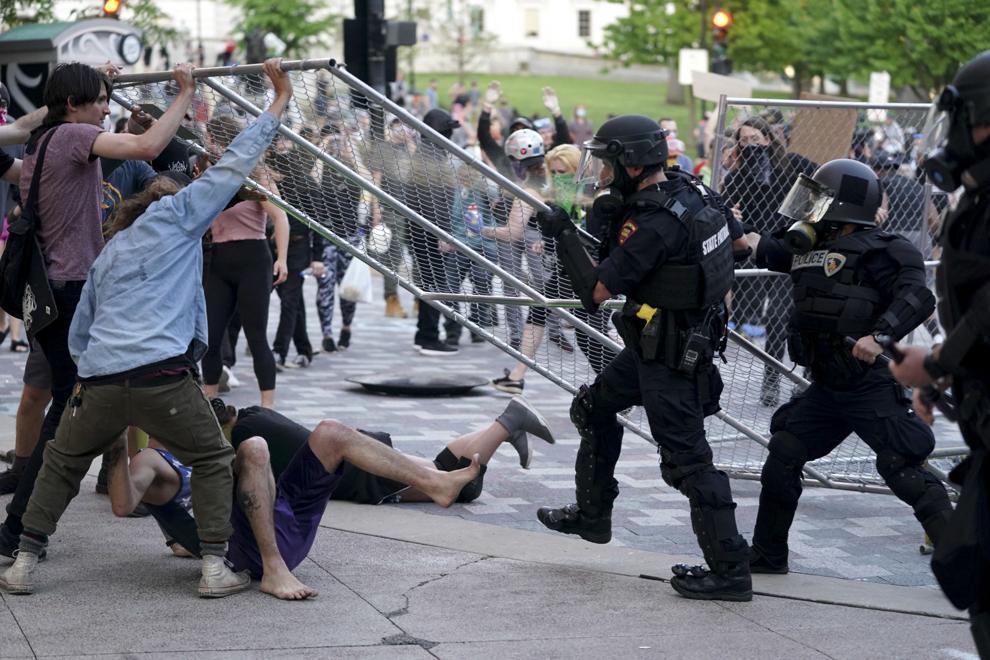 A similar scene happened at the clothing store August, 414 State St., where a fight broke out after someone tried to intervene. The altercation left one person injured and lying on the street for several minutes before Madison paramedics arrived and took the person away on a stretcher.
In all, some 10 to 15 businesses had window damage.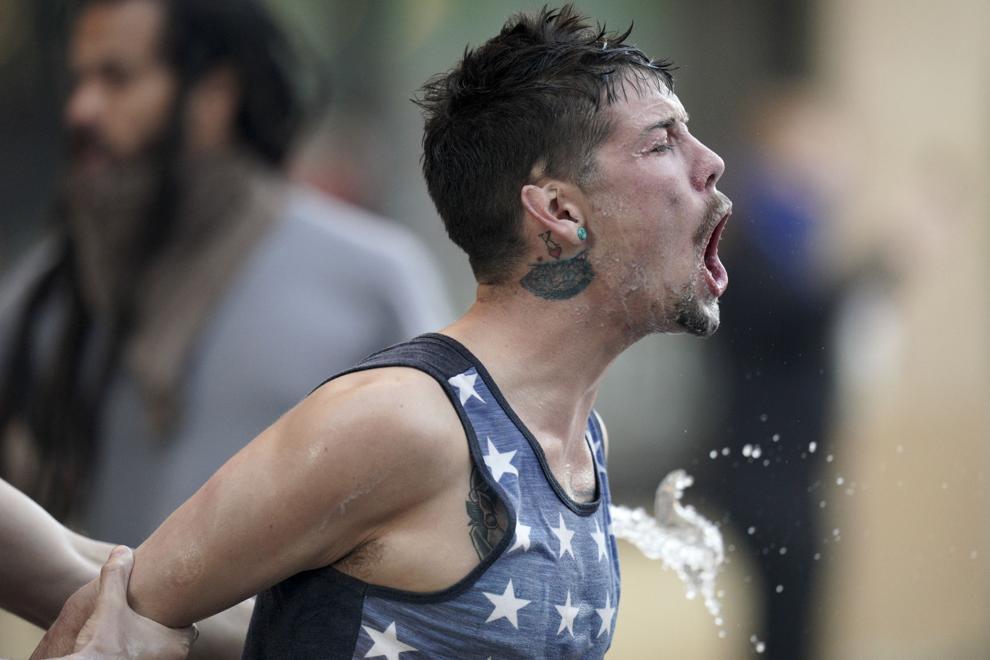 Just after 9:30 p.m., someone broke out the window of a police squad car parked on West Gorham Street and started it on fire, Madison Police spokesman Joel DeSpain said. Someone else then drove the car less than a block to Broom Street, where it became totally engulfed, he said. Two other police cars were damaged near the City-County Building, DeSpain said.
Police in riot gear from the city of Madison and the State Patrol made no move to curb property damage but repeatedly fired tear gas into the crowds whenever they surged toward police or to discourage protesters from coming too close.
For at least an hour, two groups of police stood in lines at either end of the 100 block of State as protesters chanted or yelled. At the top of State, near the Capitol, several demonstrators took sections of chain link fence from a street construction project and placed them around the group of officers as if they were fencing them in. A man with a bullhorn asked them through the fence: "Is this going to be worse than Minneapolis?" 
Not everyone in the crowd approved of the destruction. Some tried to stop people from smashing out most of the windows of a bus shelter in front of the Overture Center. Others called on rioters to "not attack small business." Others urged protesters to take their anger out at the police station Downtown, although it doesn't appear any made their way down to the Madison Police Department's Central District station on South Carroll Street.
Many of the protestors wore masks, either to shield their identities or protect themselves form the COVID-19 coronavirus. A few carried jugs of milk or mixed baking soda into water bottles and used the liquids to flush out the eyes of those exposed to tear gas. While scores or dozens of people appeared to be protesting police brutality, more seemed to be there for the spectacle, erupting in shouts and filming the mayhem with their smartphones.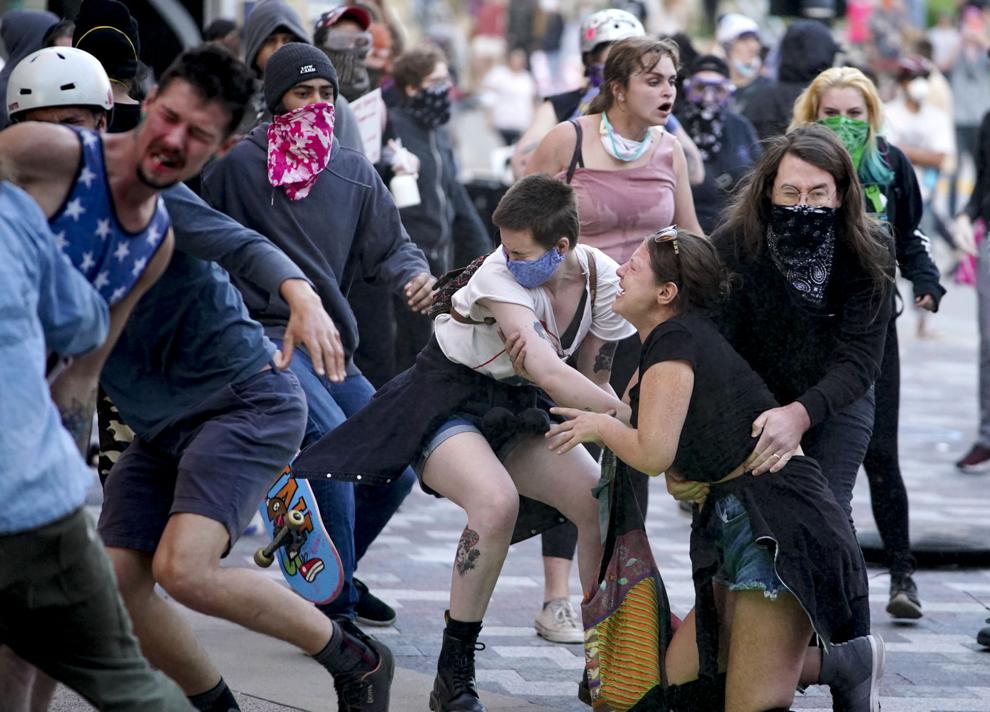 Several blocks from the chaos, Rhodes-Conway stood on the steps of the City-County Building around 8:30 p.m. with other city officials and praised the largely peaceful demonstration held earlier in the day at the Capitol to protest the killing of George Floyd on Monday, saying "I share the demonstrators' passion, frustration and resolve that serious social change is needed in our nation."
"Sadly, tonight, when the organized event dispersed, a relatively small number of individuals who I believe were more interested in trouble than protest remained behind and began a course of property damage in the Downtown area," she said. "This violence does nothing to support the interests of social justice, nor police and criminal justice reform."
DeSpain said two officers suffered minor injuries in the protest. He was not aware that any arrests had been made as of about 11:15 p.m., but said there is a lot of video of people causing the damage.
"There's only so many things you can pre-staff for, and some things are certainly unexpected but I feel like the plan we had in place today was very consistent with how we've done things previously," acting police chief Vic Wahl said. He said the police would be following up "to try to identify the individuals that were responsible for the property damage, responsible for unsafe violent behavior during the events."
Eye injuries were the most common among demonstrators, said Maddison Stallman, who was one of a group of UW-Madison law students handing out water bottles and rendering first aid. She said she learned some emergency room procedures as an undergraduate but was never trained to treat pepper spray.
"We thought we'd come and help out where we can," she said.
Stallman said she sympathized with the protesters.
"If you don't listen to people for long enough, what options do you leave them?" she said.
Angel Smith, 25, of Madison, was nine months pregnant with a baby girl but she said that didn't stop her from protesting. She said she helped push a line of police back about a block and a half with a small crowd behind her. The action ended with both her and her husband being maced, she said.
"When my daughter grows up, I want her to speak up and speak out and learn not to be afraid."
By just after 9 p.m., police began clearing the 200 block of State State street by moving slowly down the block away from the Capitol, periodically firing tear gas as they went.
Protest started at noon
The destructive turn followed a lengthy protest that began around noon when about 1,000 people gathered on Capitol Square to demand justice for Floyd, a black man who died earlier this week after a white Minneapolis police officer knelt on his neck for nearly nine minutes.
The protest, which shut down traffic at multiple intersections around the Capitol and later moved down East Washington Avenue, was organized in response to Floyd's death — an incident those in the crowd decried as all-to-familiar for people of color.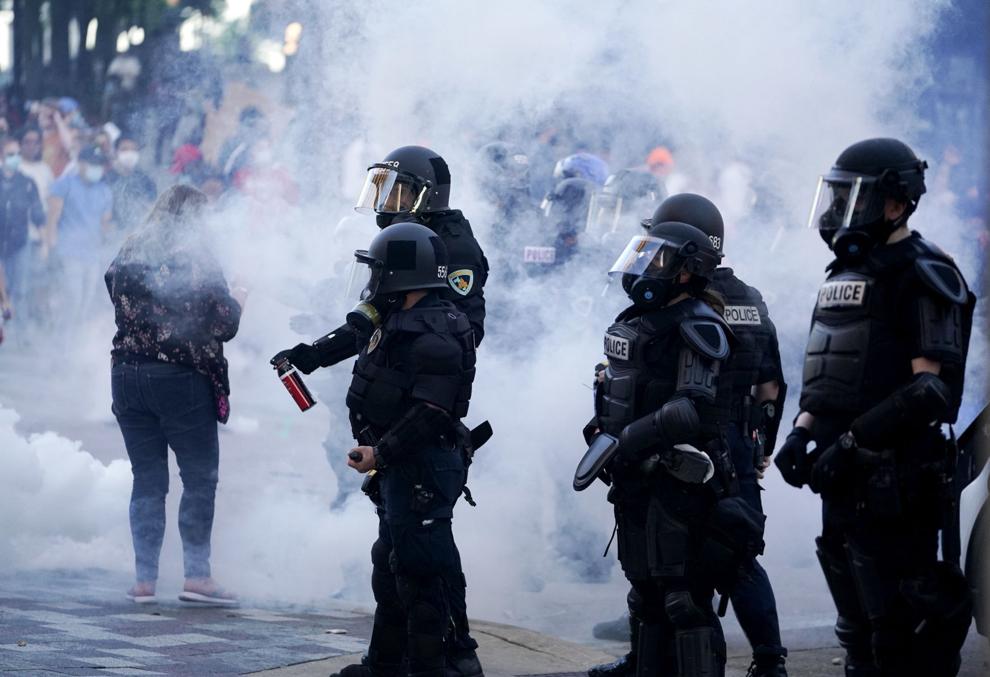 Earlier in the day, protesters invoked the names of other people of color who have been killed by police, including Sylville Smith and Dontre Hamilton in Milwaukee, and Tony Robinson, an unarmed black teenager who was shot during a physical altercation with a white Madison police officer in a narrow stairwell at a Williamson Street apartment house in 2015. They marched to the Dane County Jail and Robinson's home.
In Minneapolis, Floyd died after former officer Derek Chauvin pressed his knee on the 46-year-old man's neck for several minutes while Floyd cried out he couldn't breathe. The actions by Minneapolis police and the echoes of police killings of black Americans nationwide have prompted riots and protesting in that city and across the nation, including in Milwaukee on Friday.
"I can't believe that someone, for nine minutes, was killing someone on the street and nobody did anything to stop it," said Jean-Rene Watchou of Madison, who was at the protest earlier at the Capitol. "I see that as a threat to me as an African-American, that American society does not care about my life, does not care about me … how do I explain what happened to George Floyd to my kids?"
Protests in Minneapolis have been violent for multiple days, and frustration over police brutality against African Americans has spilled into many cities nationwide that have faced violent protests, including Milwaukee and Atlanta.
Minnesota authorities announced Friday that Chauvin had been arrested and charged with third-degree murder and manslaughter.
Robinson's grandmother Sharon Irwin said Saturday's protest bore a strong resemblance to similar rallies in the city following her grandson's death five years ago. 
"It's overwhelming, I'm traumatized," Irwin said. "I'm glad to see this. You know what I hope transpires? That sweeping changes go across the country."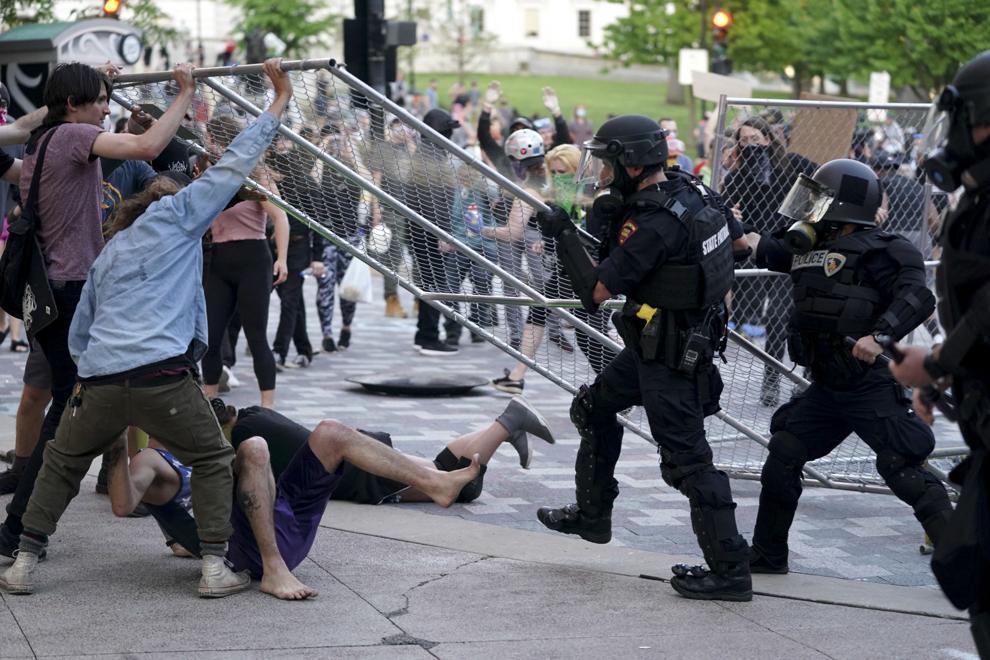 'Feeling exhausted'
Erin Beehner and Gina Nolan, who are both Madison educators and created the Facebook group for the protest, said the idea started with hopes of providing a place to come together. Beehner and Nolan, who are both white, said they felt it was important to try to confront a difficult conversation.
"We're coming from a place of support and we're not taking charge of anything," Beehner said on Friday. "I think it's just creating the space for that, for people to share their support, to share their protest, to share their disgust, to share their grievances, to share their anger."
As the protest moved south from the Capitol toward the intersection near the Dane County Courthouse, Taylor Tai, of Madison, sat near the Capitol with a sign around her neck that read "Black lives are not disposable."
"I've been feeling exhausted of people of color — and specifically black people — having basically no baseline safety in this country," said Tai, who is Taiwanese. "It feels like I have a responsibility to be a part of creating change as a person of color."
While the daytime event was largely peaceful, a motorist drove their vehicle into a group of protesters at a little before 3 p.m. at the intersection of Williamson Street and Few Street.
Madison resident Canaan Odeh, 20, was next to the SUV when it struck an individual on a bicycle. Odeh said he and several protesters encircled the vehicle and struck it while shouting for the driver to stop. Cell phone video from the scene shows the SUV accelerate and drive through the group of people.
Odeh said the driver was stopped by police shortly after and nobody appeared to have sustained any major injuries.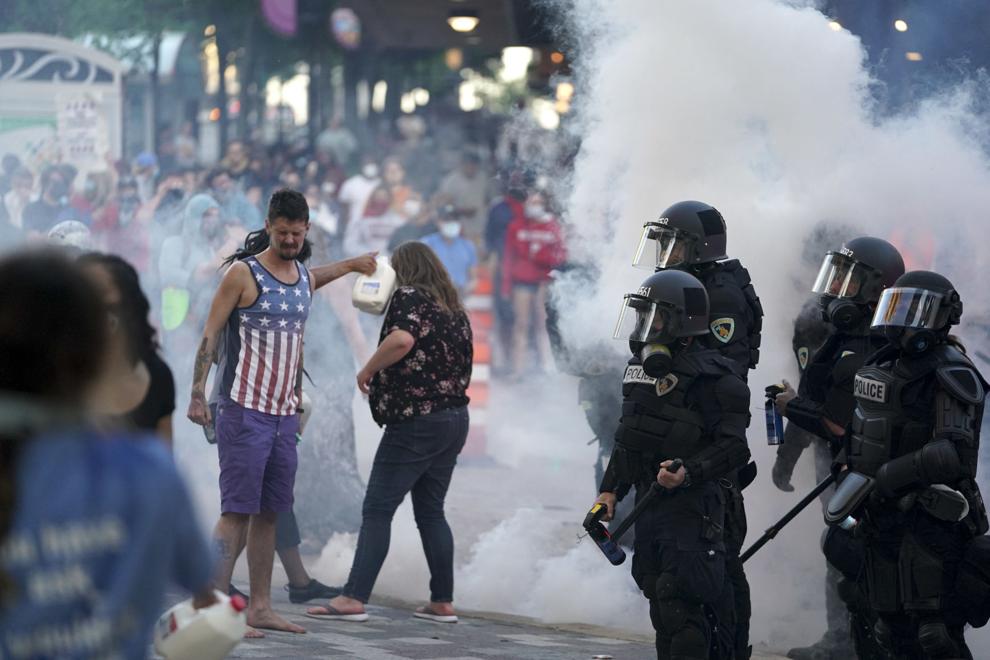 "Regardless of anybody being injured, the intent was dangerous," Odeh said. "We want to see people being held accountable when we're peacefully protesting."
In a separate incident, the rear window of a van on the 500 block of East Washington Avenue was smashed.
Milwaukee protest
In Milwaukee, what began as a peaceful protest turned violent as protesters clashed with police. The Journal Sentinel reported that a 38-year-old officer suffered a minor gunshot wound early Saturday on the city's south side.
On Saturday, Gov. Tony Evers authorized 125 members of the Wisconsin National Guard to support local law enforcement in Milwaukee.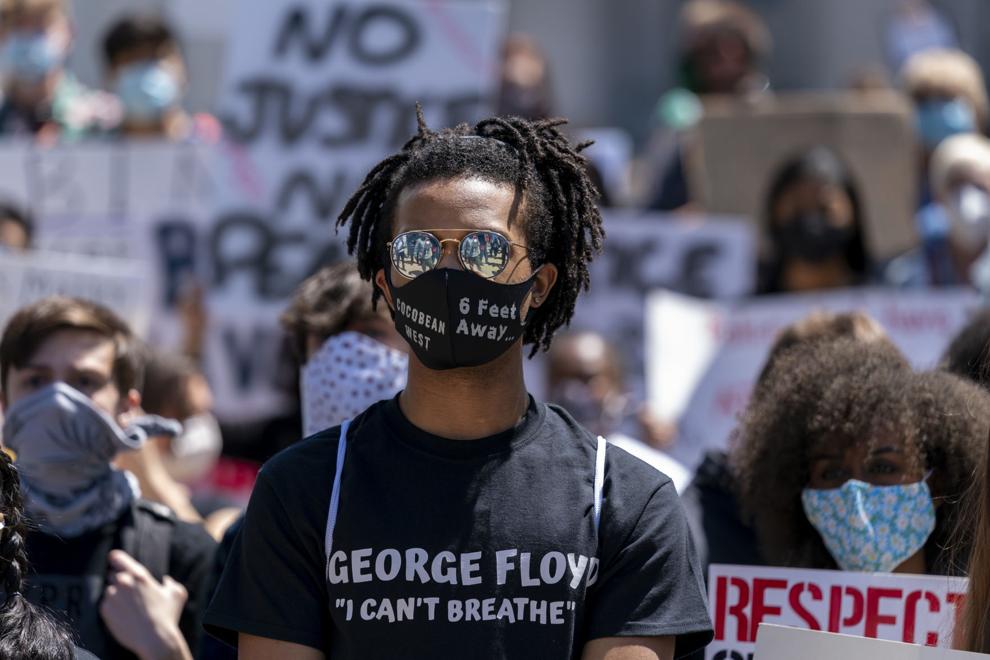 "It is critical that people are able to peacefully express their anger and frustration about systemic racism and injustice, in Milwaukee, the State of Wisconsin, and our Nation," Evers, Milwaukee Mayor Tom Barrett and Milwaukee County Executive David Crowley said in a joint statement. "This limited authorization of citizen soldiers from the Wisconsin National Guard will help protect people who are exercising their First Amendment rights and ensure the safety of the public."
Several state and law enforcement officials, including Evers, Lt. Gov. Mandela Barnes and Attorney General Josh Kaul, this week condemned the actions of the Minnesota officers who arrested Floyd.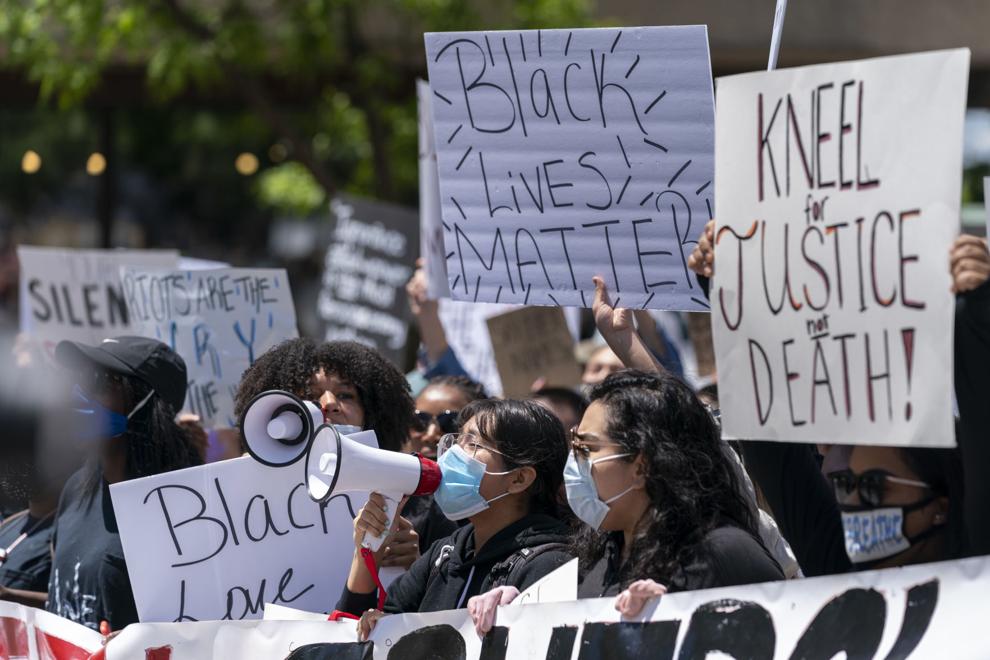 "People are hurting," Barnes, Wisconsin's first black lieutenant governor, said on Friday. "People are tired. We are done dying. I am tired of addressing the disregard for Black life in this country. Those who are protesting this injustice are doing so in order to save this nation, and they should be protected. To see a city burn on the outside is devastating but hardly compares to the implosion brought by systemic inequity and injustice."
State Journal reporters Chris Rickert, Kelly Meyerhofer, Mitchell Schmidt and Emily Hamer contributed to this report. 
---
Photos: Madison protest of Minneapolis man's death turns destructive
Photos: Madison protest of Minneapolis man's death turns destructive
Madison protest turns destructive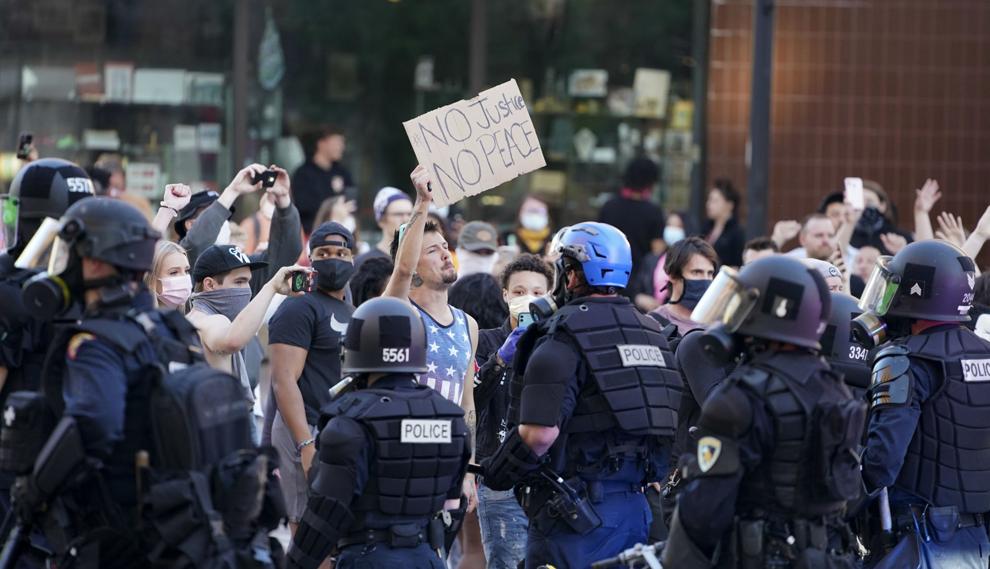 Madison protest turns destructive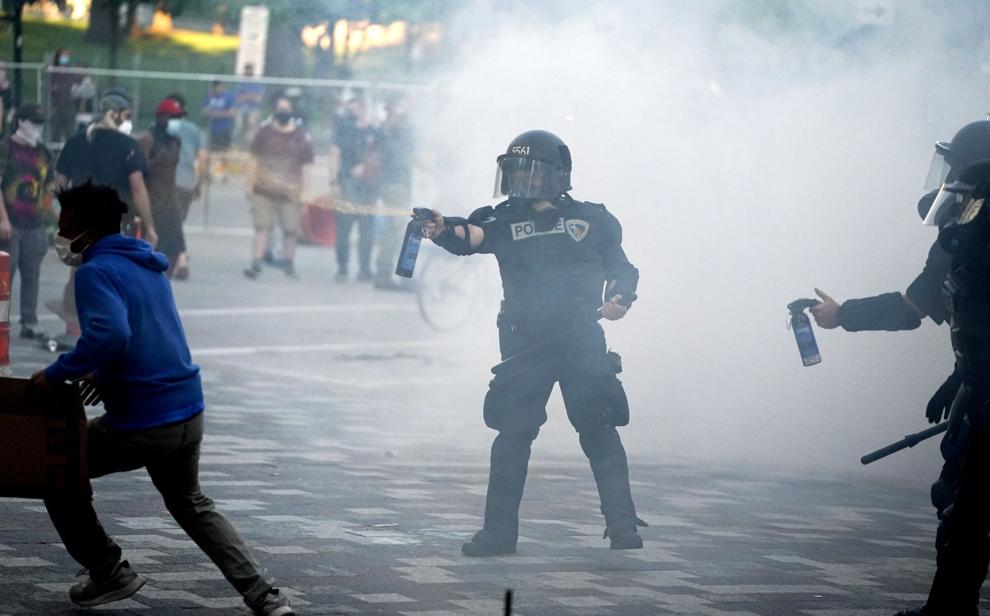 Madison protest turns destructive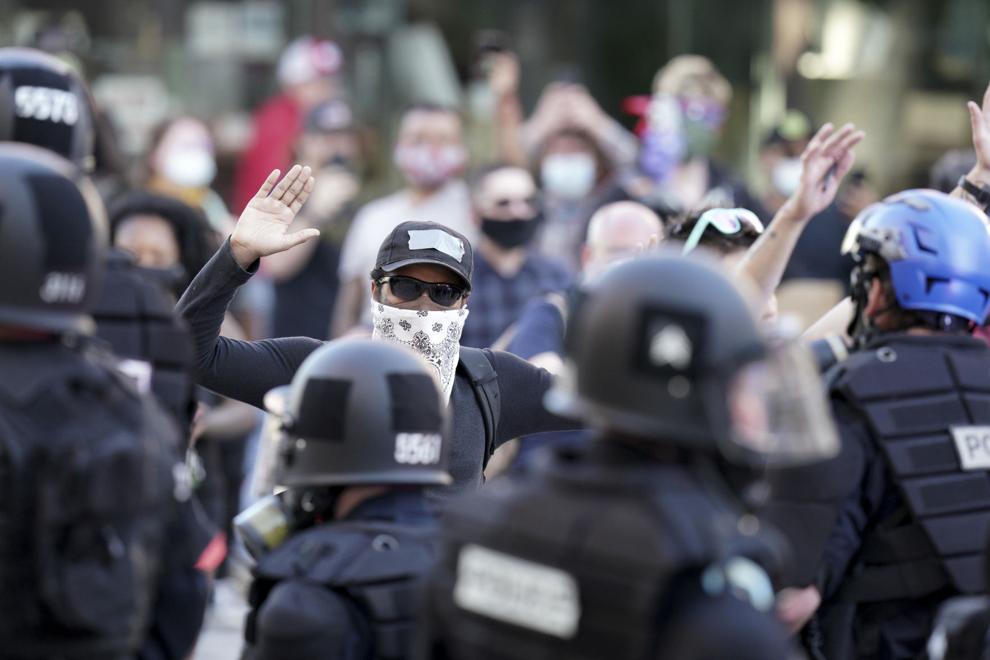 Madison protest turns destructive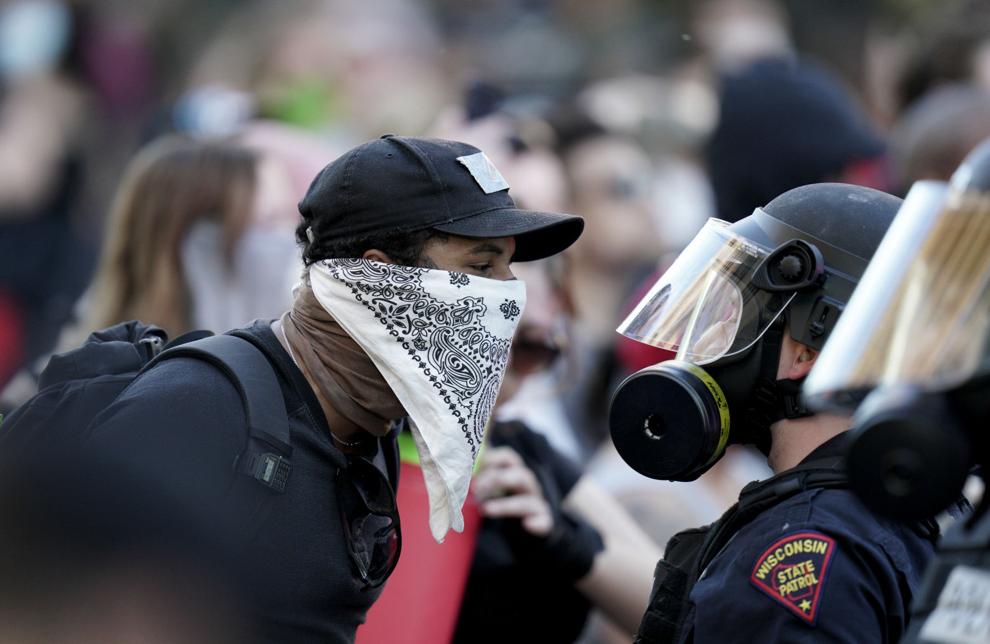 Madison protest turns destructive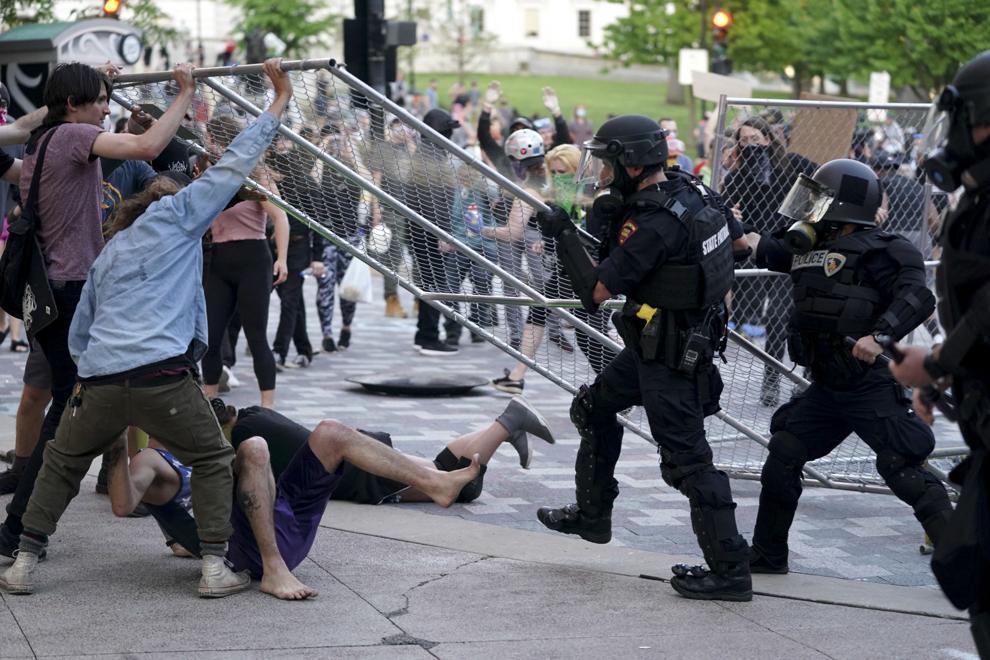 Madison protest turns destructive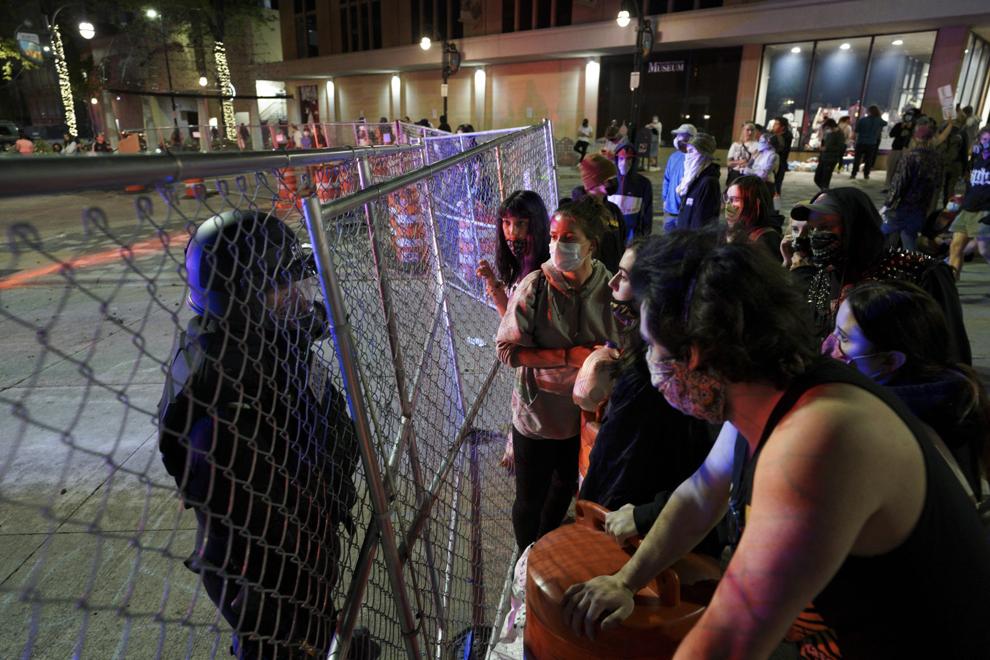 Madison protest turns destructive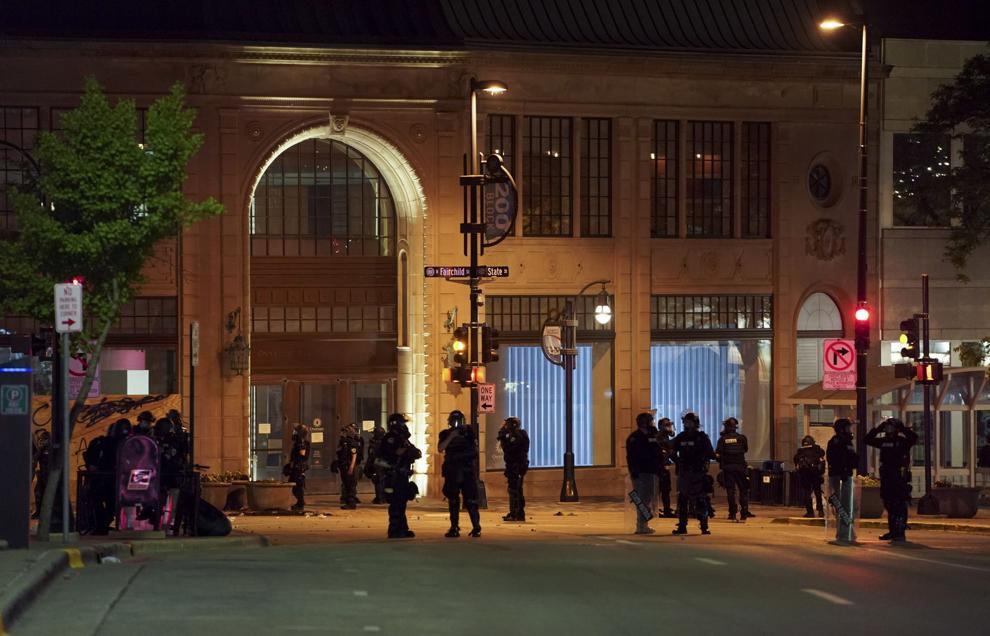 Madison protest turns destructive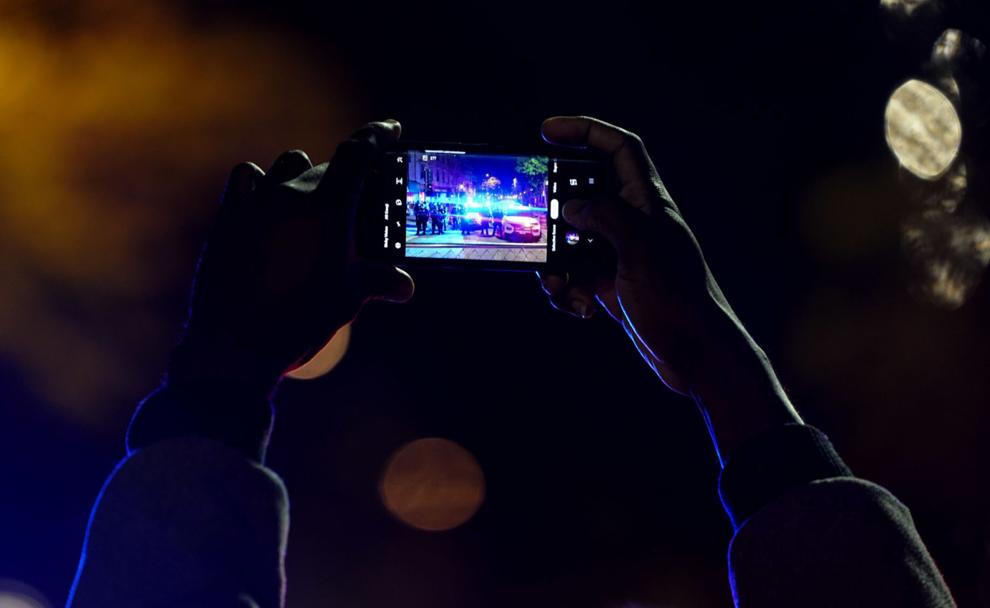 Madison protest turns destructive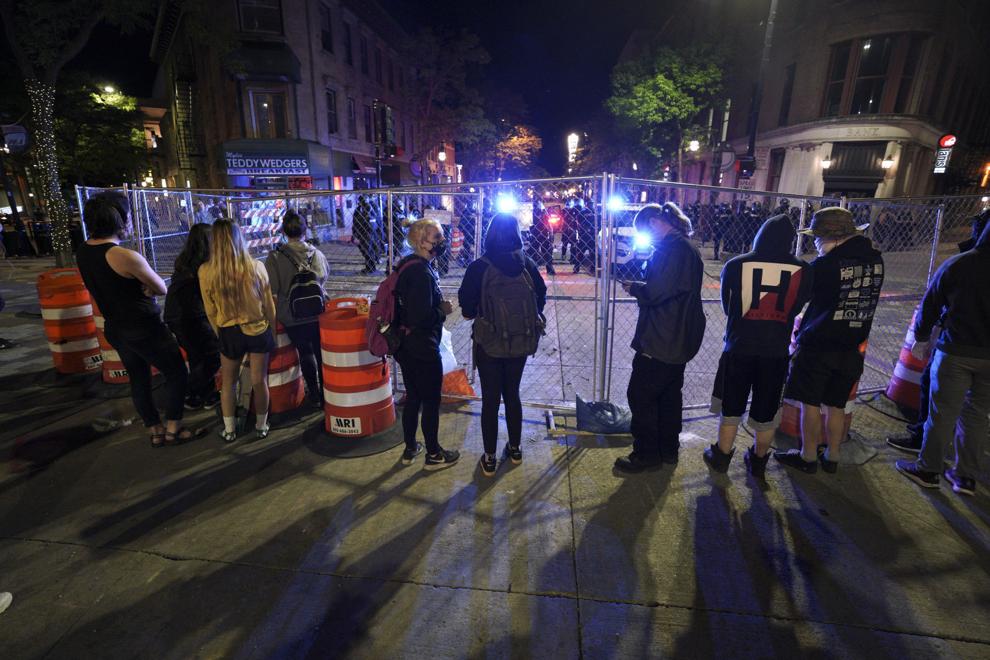 Madison protest turns destructive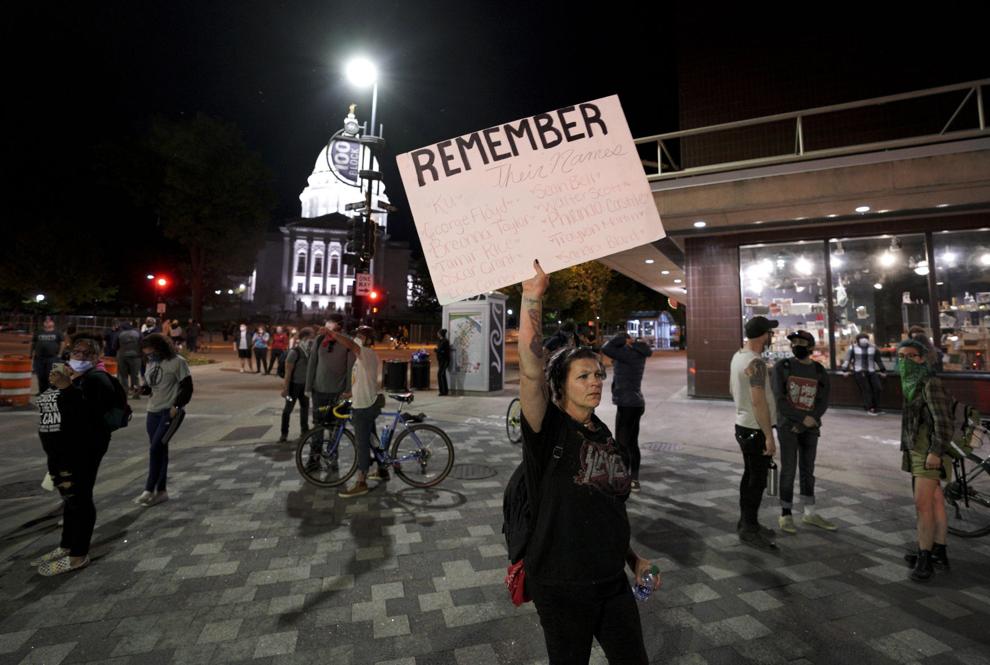 Madison protest turns destructive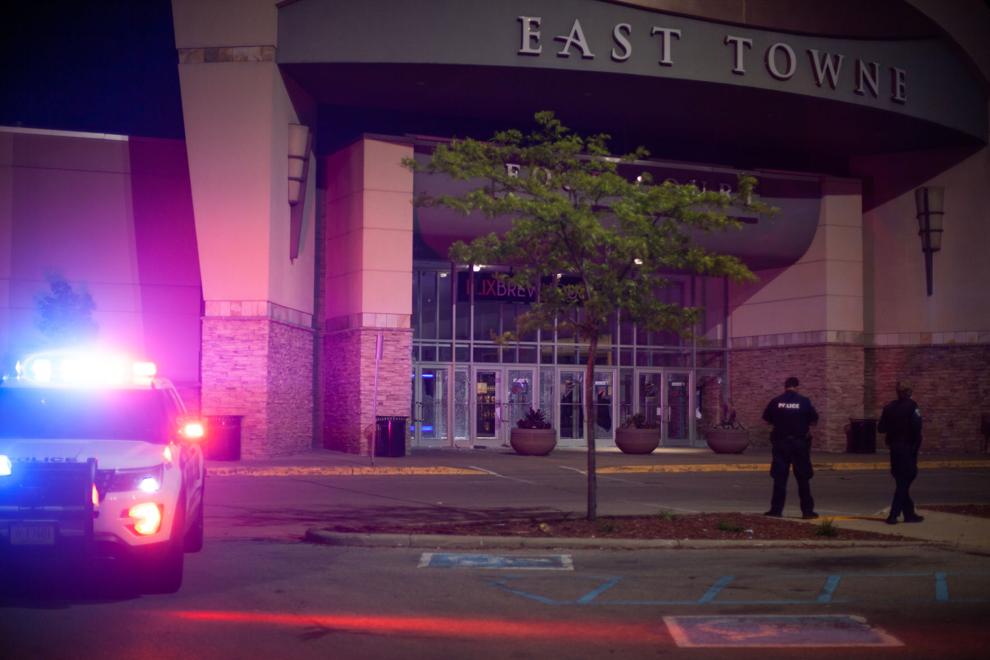 Madison protest turns destructive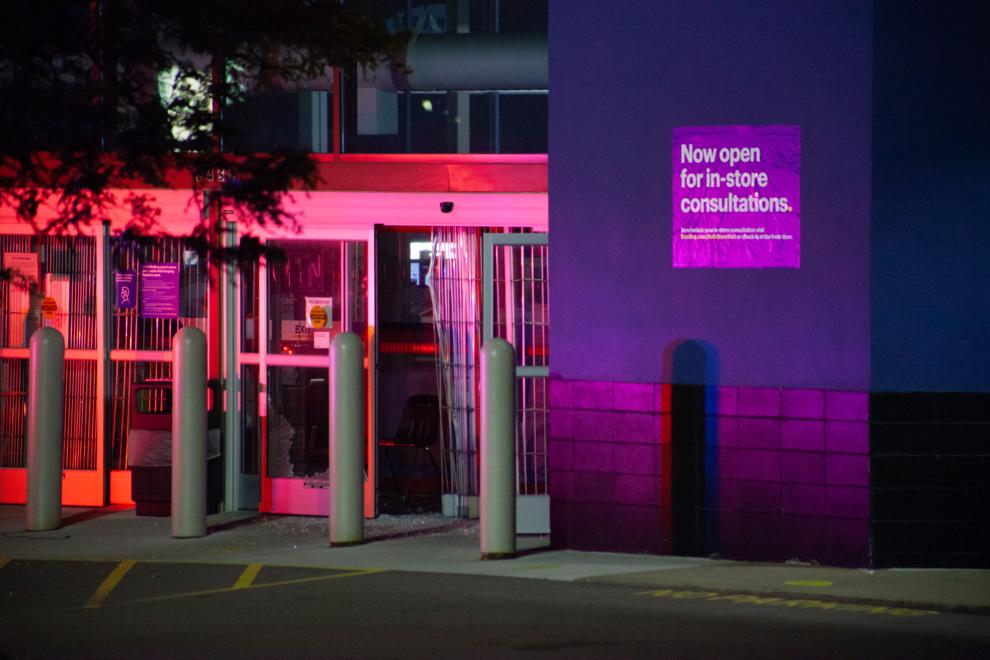 Madison protest turns destructive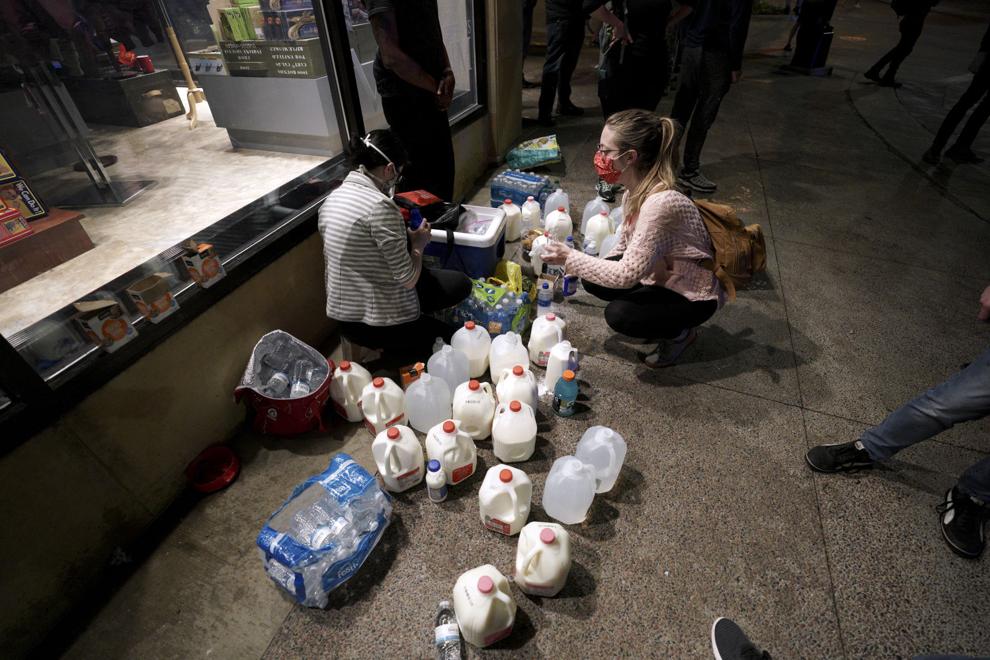 Madison protest turns destructive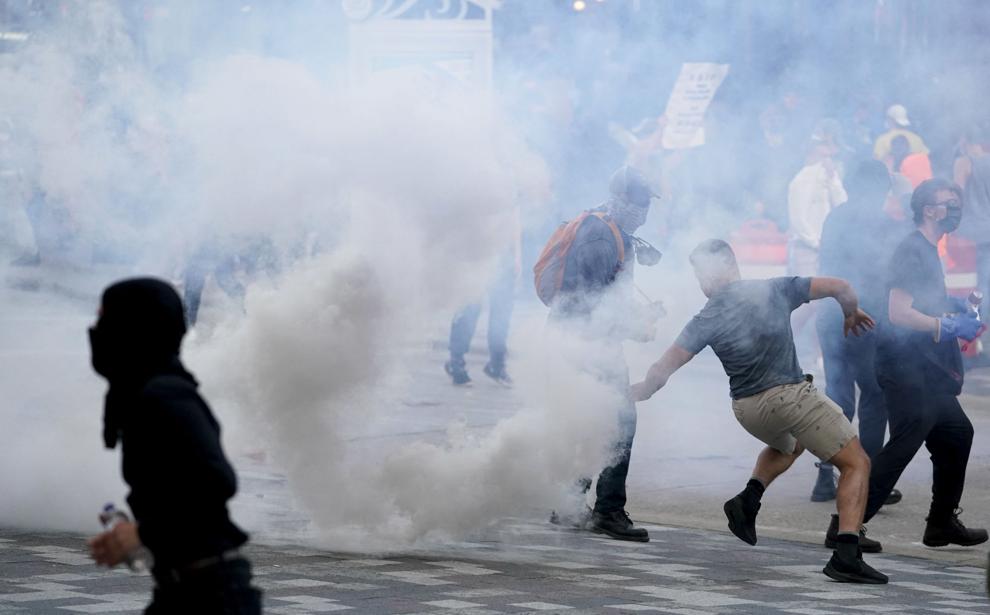 Madison protest turns destructive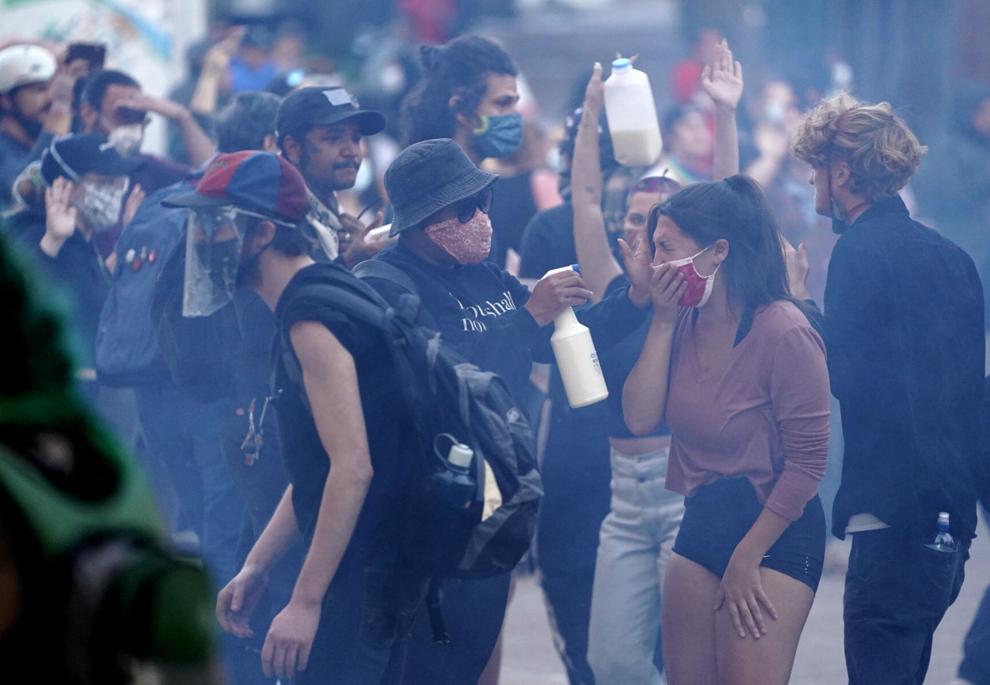 Madison protest turns destructive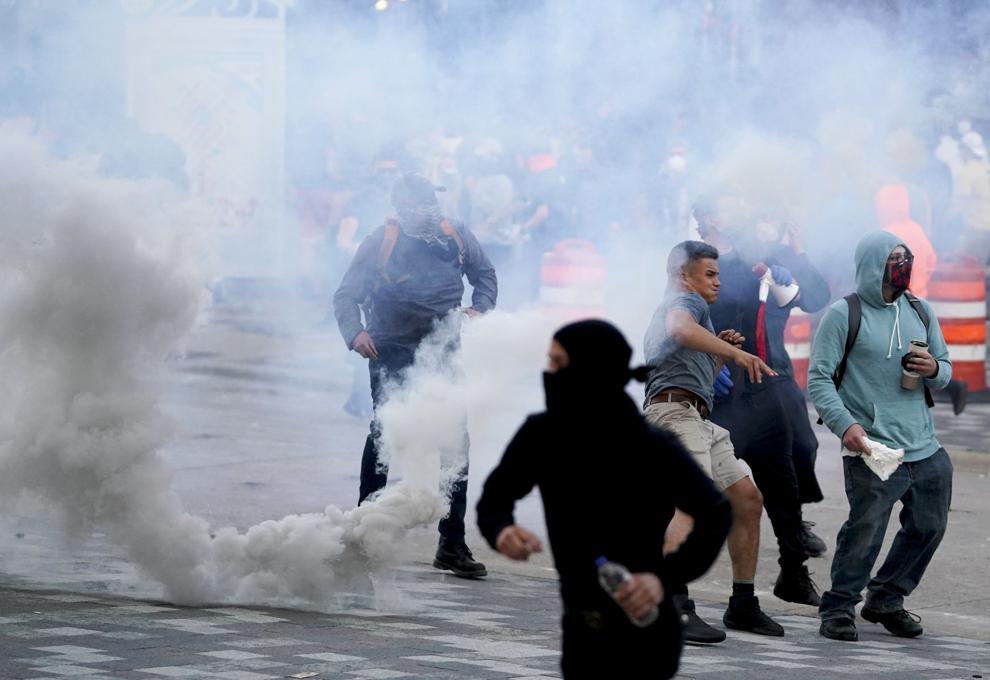 Madison protest turns destructive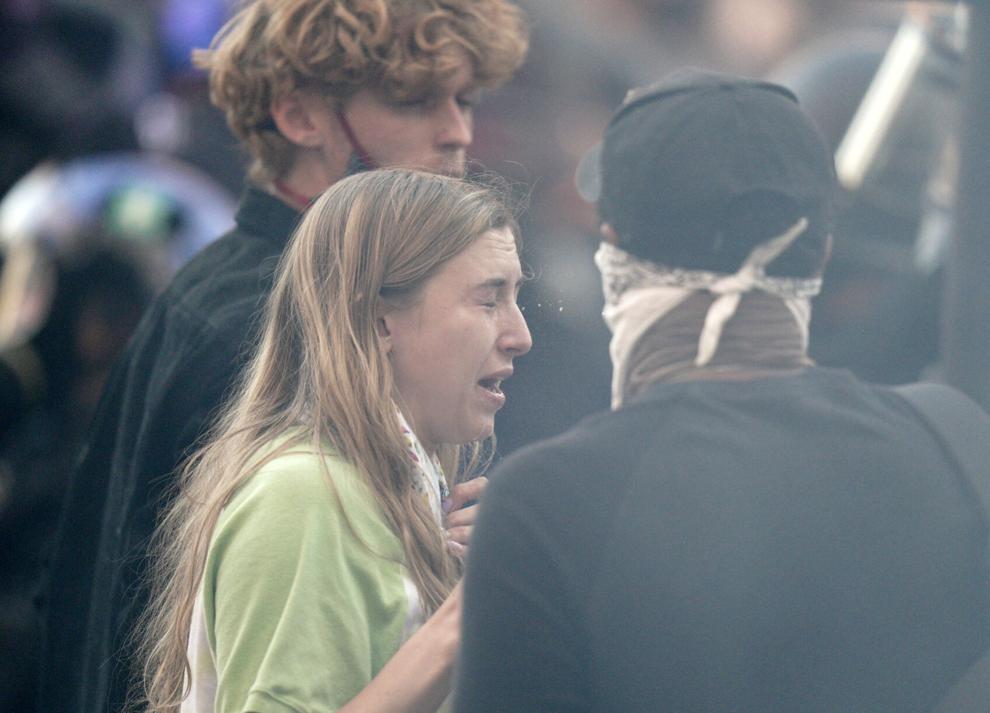 Madison protest turns destructive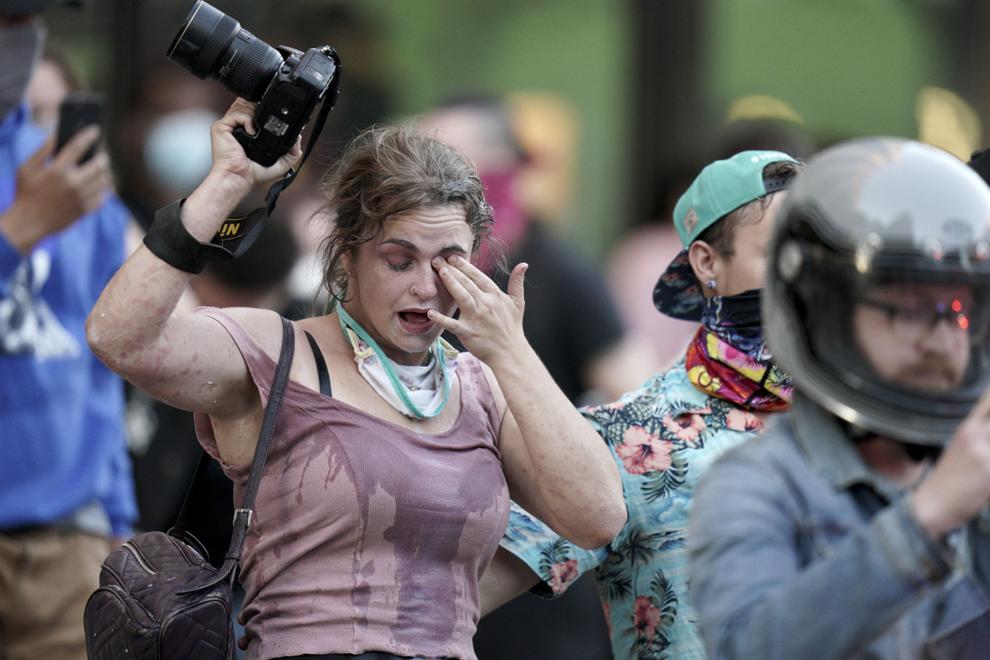 Madison protest turns destructive
Madison protest turns destructive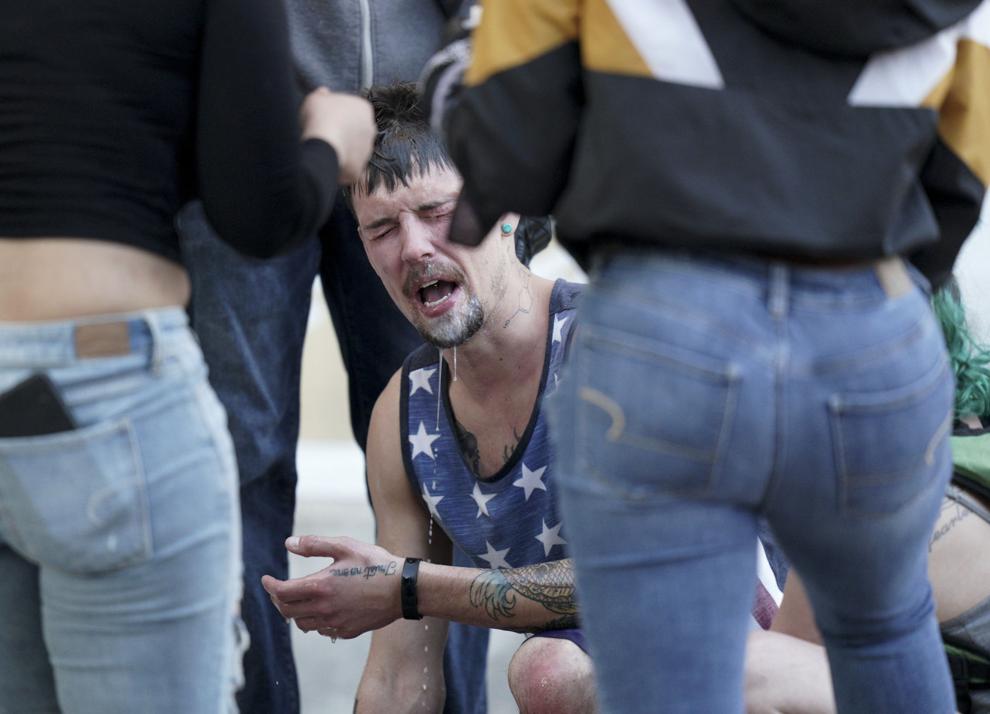 Madison protest turns destructive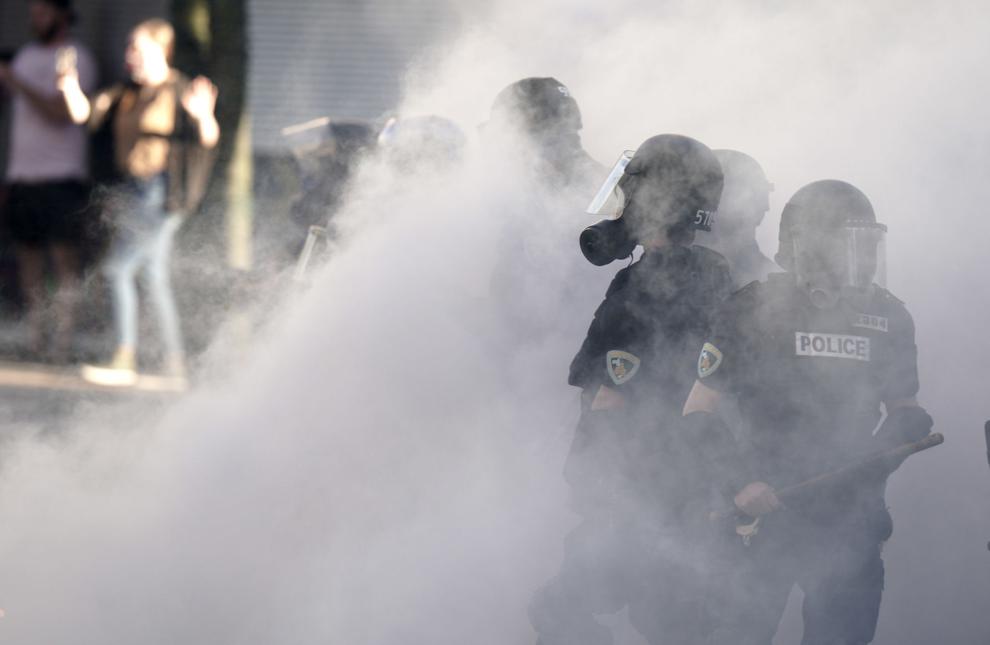 Madison protest turns destructive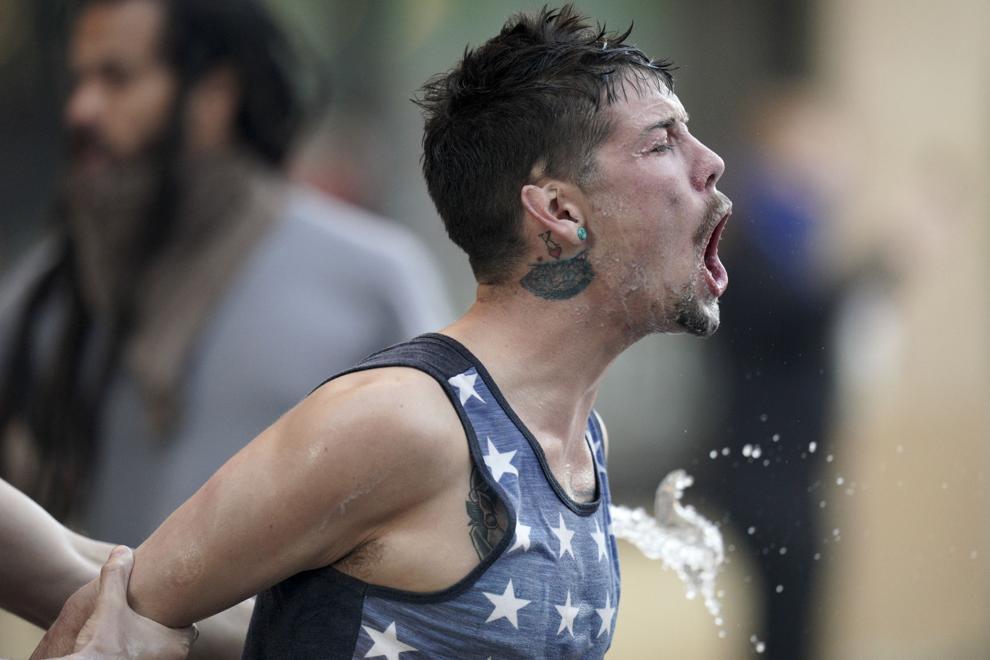 Madison protest turns destructive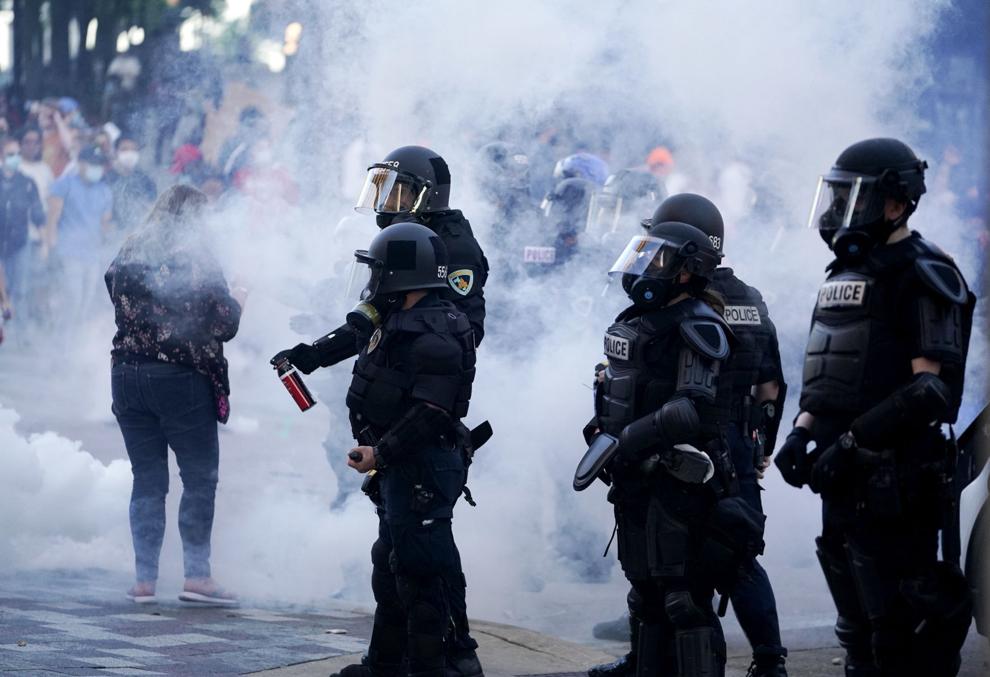 Madison protest turns destructive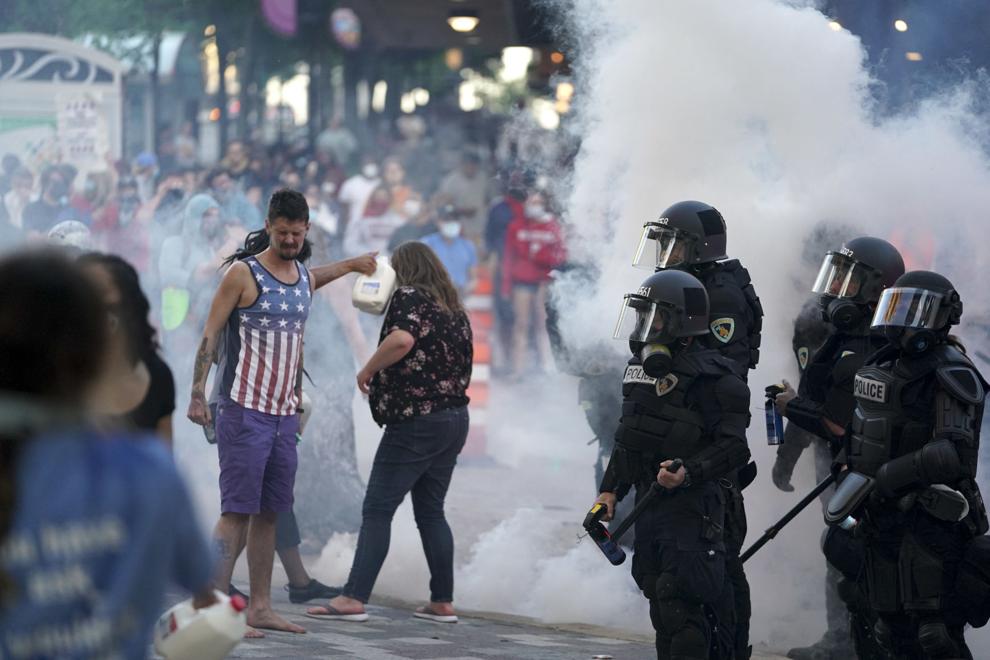 Madison protest turns destructive