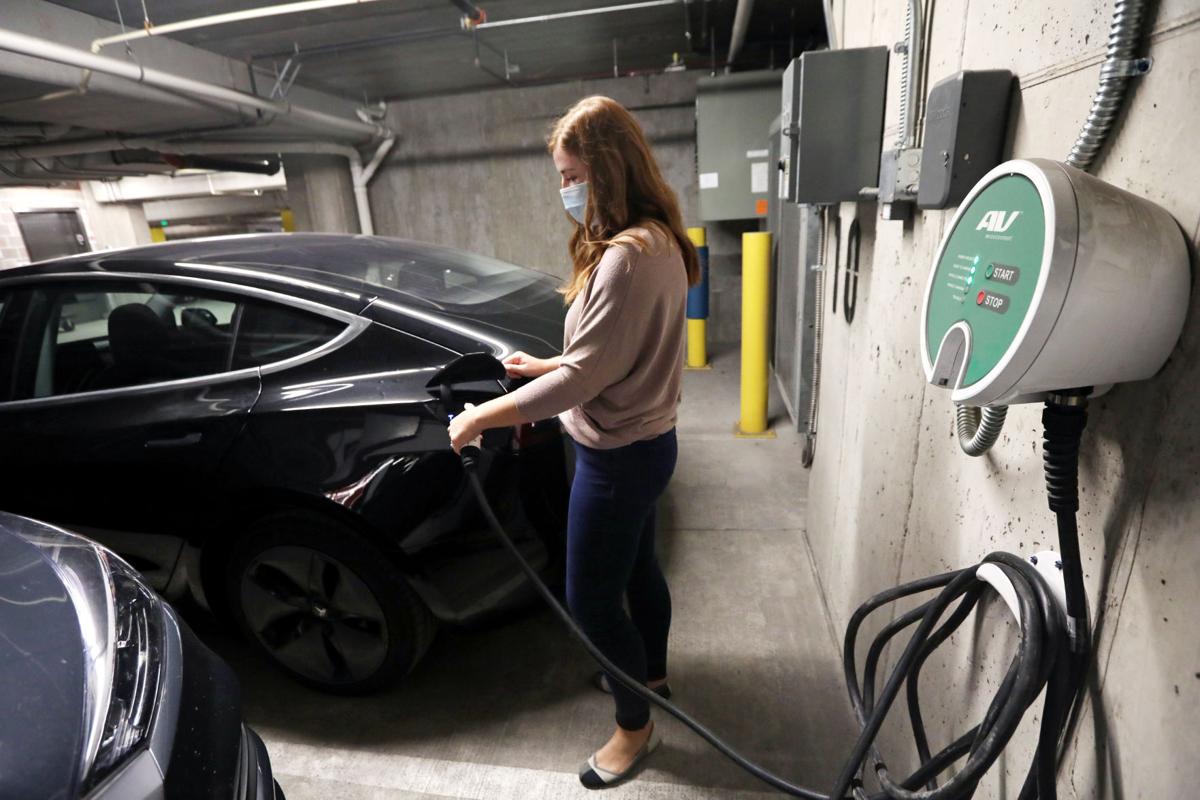 The Madison City Council is considering an ordinance to increase the number of electric vehicle charging stations.
A proposal being introduced Tuesday would require certain commercial and residential buildings to include at least some parking spaces with EV charging stations starting in 2021.
By 2041, at least half of all parking stalls would need to have electrical conduits and space for chargers, and up to 10% would have to have chargers installed.
The ordinance would apply to residential parking lots with at least six spaces and to schools, hotels, hospitals, office buildings and public and private lots where people park for more than six hours at a time.
It would also allow for stand-alone commercial charging stations in most nonresidential zoning districts.
Growing market
Ald. Syed Abbas, 12th District, said the ordinance is a response to the rapidly growing market for electric vehicles, which in 2018 accounted for 1.9% of new vehicles sold in Madison, the highest in the Midwest, according to a report by the International Council on Clean Transportation.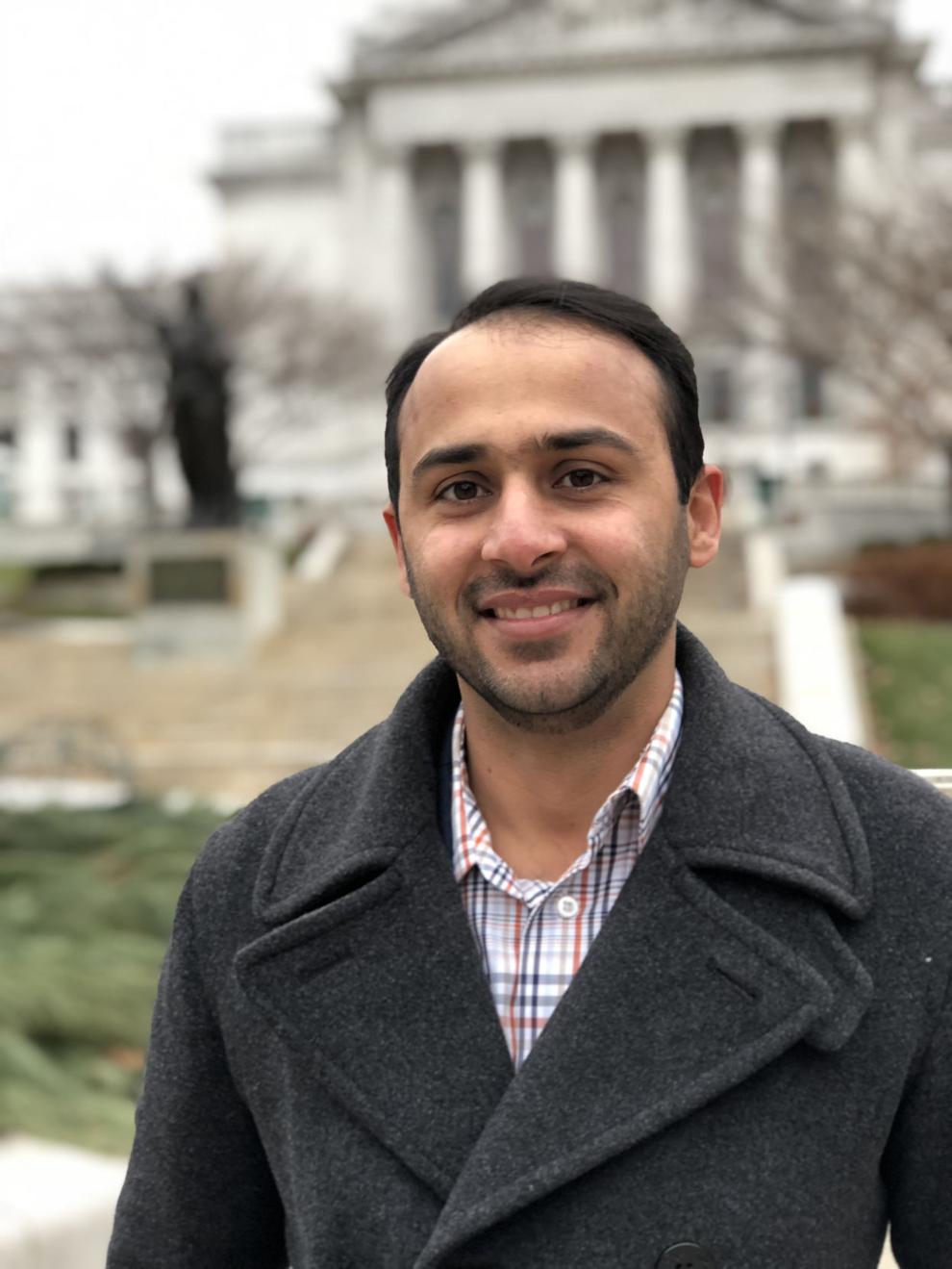 Bloomberg NEF predicts electric vehicle sales will continue to climb as battery costs fall and charging stations become more common, and says electric vehicles will account for more than half of passenger vehicle sales within the next two decades.
"We were looking at how we can make it more convenient … and help promote electrification and have less charging anxiety," Abbas said. "There's a big need to develop an infrastructure."
In recent years cities including Atlanta, Chicago and Seattle have passed similar ordinances, though none as aggressive as the one Abbas has proposed.
Feedback sought
Last week the Wisconsin Public Service Commission asked for feedback on a proposal to require the state's largest utilities to develop electric vehicle programs after a PSC investigation found lack of charging infrastructure and "range anxiety" are the largest barriers to wider adoption of electric vehicles.
Jane McCurry, director of Renew Wisconsin's electric vehicle program, said the proposed ordinance is "exciting and also essential to provide least-cost public EV charging."
While it's relatively easy for EV owners to install chargers in single-family homes, apartment and condo dwellers don't have the same options.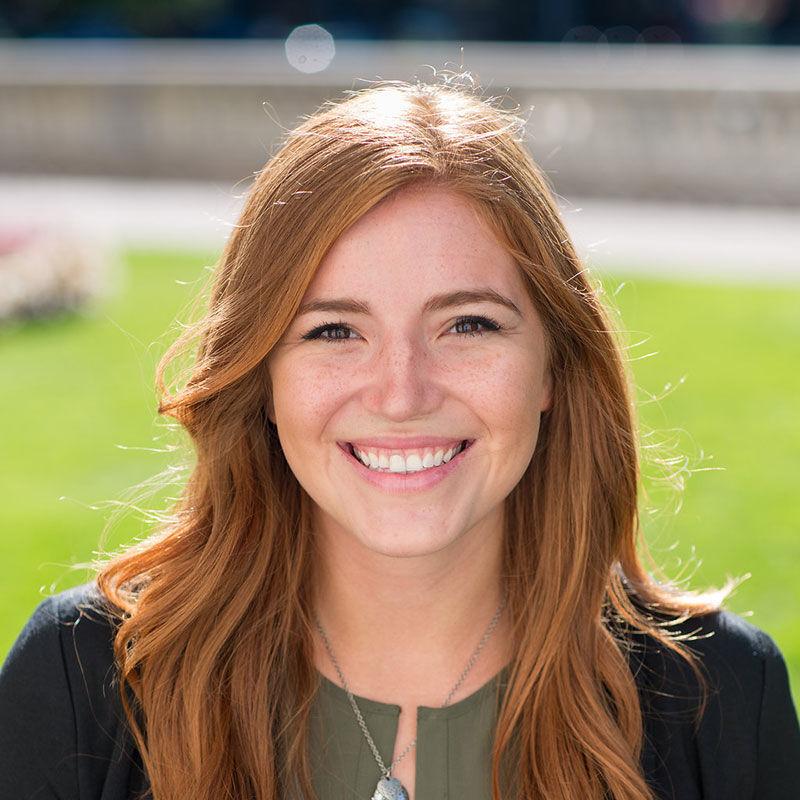 "It can be up to 75% less expensive to install the conduit and cabling required for EV charging while the building is being built and before the concrete is poured," McCurry said. "Even if the building or lot owner isn't interested in installing the actual charging stations right now, their asset will be protected for any future charging needs that might come up."
Not so fast?
Developers are somewhat less enthusiastic.
"We're very supportive of the process," said Bill Connors, executive director of Smart Growth Greater Madison, which represents builders and others in the business of real estate development.
Kevin Little, vice president of the Greater Madison Chamber of Commerce, said that while the business group supports the overall goals it would prefer to see an incentive-based approach that would reward builders for including EV infrastructure.
Little points out that even as electric vehicles account for a greater share of new sales there will continue to be far more internal-combustion vehicles on the road.
"It essentially is asking that the private sector get ahead of the curve," Little said. "If we're structuring a policy around a mandated approach that has significant cost ... at a time when we need to be focused on accelerated recovery, that's concerning."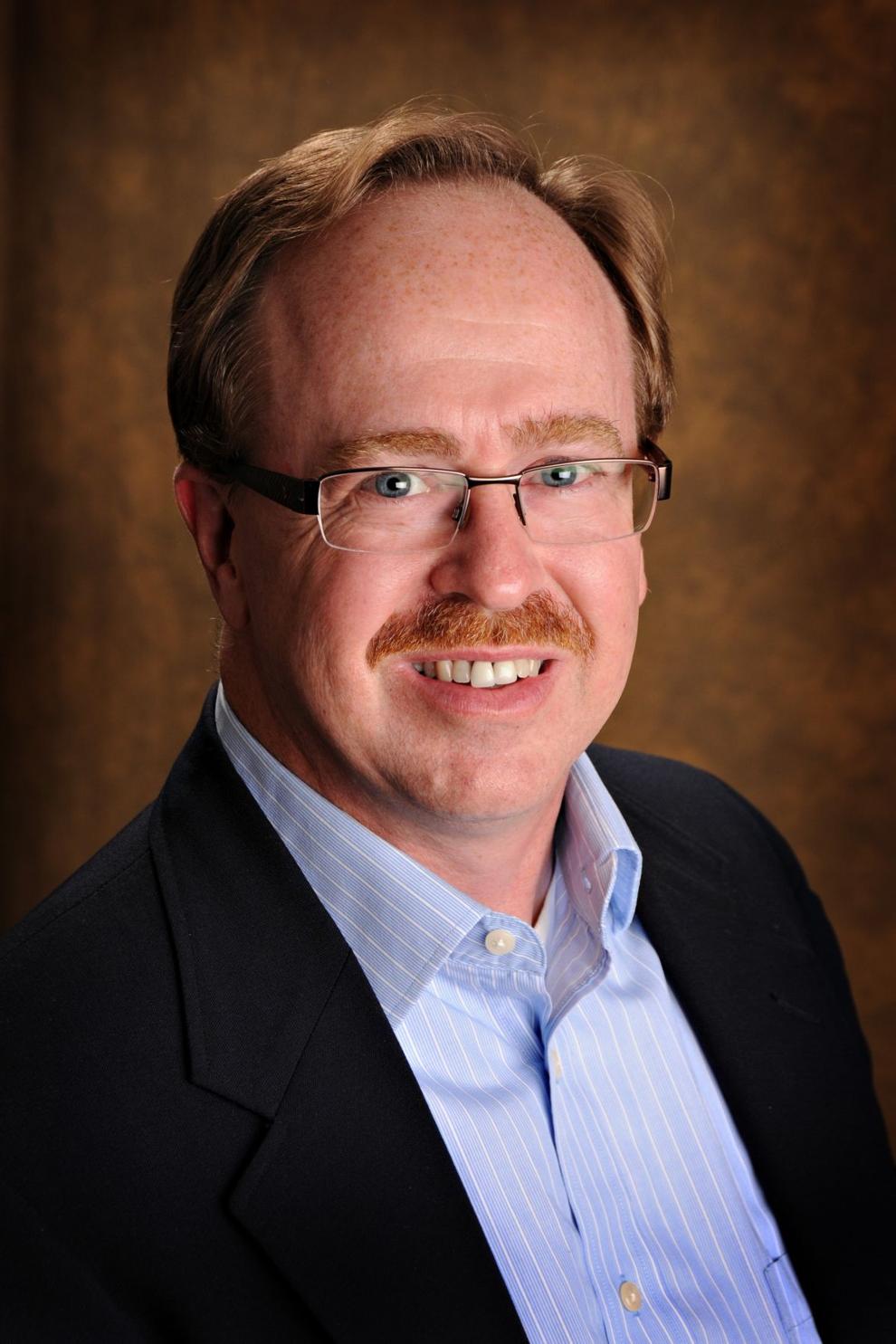 Connors said Abbas listened to business concerns and softened the ordinance requirements, though his organization's members think the market should be allowed to respond to consumer demands without mandates and that the ordinance will result in higher rents and parking fees.
"There is an additional cost," Connors said. "Ultimately, it's always the tenants that end up paying."
Your letters to the Wisconsin State Journal: Charging stations a poor investment
Charging stations a poor investment -- Sanford A. Klein
The April 23 State Journal article "GOP stepping out for Earth Day" reports both parties support building electric vehicle charging stations along Wisconsin freeways.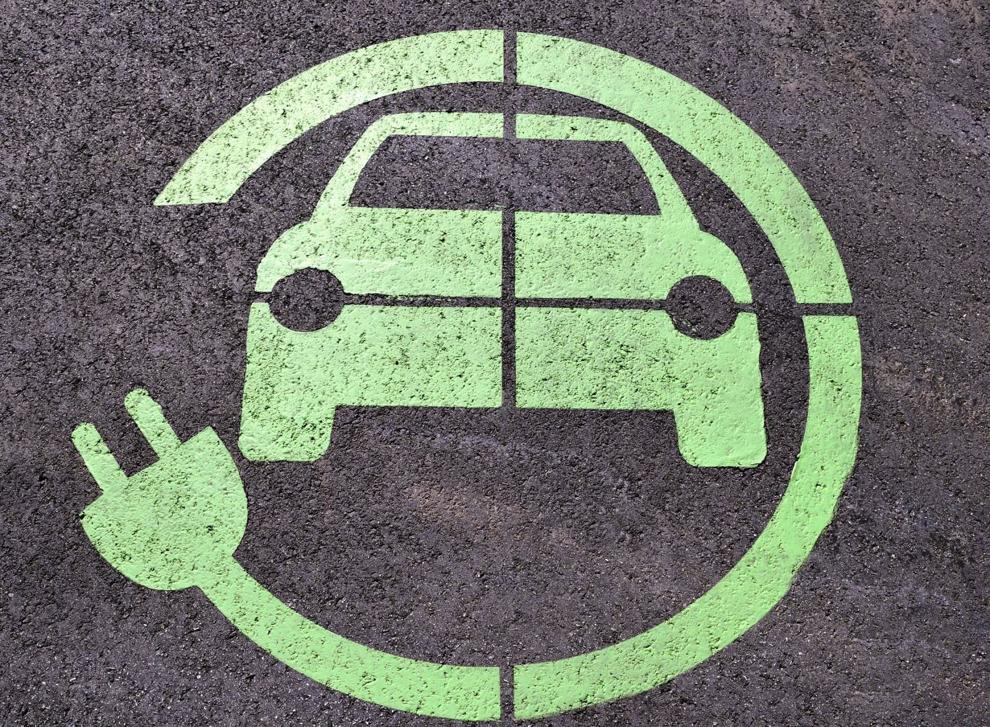 As the former director of the Solar Energy Laboratory at UW-Madison, I normally support investments that are intended to improve our environment. But the installation of publicly funded electric vehicle charging stations is a bad idea for both practical and environmental reasons.
One practical consideration is the required time to charge an electric vehicle, which can take hours depending on the charging system and vehicle type. Are drivers prepared to wait along the freeway for their vehicles to charge? How many vehicles could be charged simultaneously? How many people would benefit from the proposed $10 million investment?
Environmental concerns arise from electric vehicles offering little or no environmental benefit when they are charged using electricity generated from combustion of fossil fuels. The fraction of the electrical generation that is produced from renewable sources is now insignificant in Wisconsin.
When battery efficiency and replacement issues are considered, electric vehicles may actually be worse for the environment than conventional vehicles. If the Legislature wants to make an investment that would benefit citizens and the environment, it should consider increasing support for public transportation.
Sanford A. Klein, emeritus professor, mechanical engineering, UW-Madison
Biden has best chance to beat Trump -- John Pleuss
It's time to take back our country.
Our country has been hijacked by President Donald Trump and controlled by Republicans for much too long. The person to take back the presidency is Joe Biden.
He alone can unite the Democrats, entice independents, and woo some Republicans. It is crucial for Democrats in 2020 to win in traditionally Democratic states such as Michigan and Pennsylvania. And we must return Wisconsin to the Democratic column in the next presidential election.
Don't fool yourself, President Trump will be a tough opponent in 2020. It is vitally important that Democrats nominate their most electable candidate. They must not form a "circular firing squad" and eliminate promising candidates who do not match their views on 100% of the issues.
It's time to be pragmatic and practical, and not insist on complete fidelity to all current liberal ideas.
Biden's our man for 2020. Support him because he is the best Democrat to purge the Oval Office of its current odious occupant.
State should outlaw killing contests -- Isabelle Jaeckle
I am vehemently opposed to wildlife killing contests in Wisconsin.
Such cruel means of killing important animals in our ecosystem needs to be outlawed. Horrifying tactics of attracting the targeted animals and killing them, such as blinding them and running them over repeatedly with a snowmobile or ATV, are unethical. Furthermore, the carcasses are often carelessly dumped without intent of use.
The devastation of so many species negatively impacts the environment. State Sen. Fred Risser, D-Madison, brought forth a bill proposing these hunting contests be banned in Wisconsin. I urge our state to follow the lead of California, Maryland and Vermont who have passed similar bills.
If you want to raise further awareness of this meaningful issue, please contact your state representatives immediately. Their votes will ultimately impact the future of Wisconsin's wildlife. I deeply hope our state will appreciate the crucial importance of these beautiful animals on the environment.
Let's show that we can honor Wisconsin's long hunting tradition, while respecting humane ethical treatment of the animals and our ecosystem.
Isabelle Jaeckle, 7th grader, Madison
Become a legal citizen or get out -- Jodi Johnston
I've got an idea for all of the people condemning the Immigration and Customs Enforcement agency and ranting and raving about how the laws of of our country are making life so difficult for undocumented immigrants: How about they obey the laws of the United States and apply for citizenship?
I'm pretty sick of the attitude that we owe undocumented immigrants anything because we don't. Period.
Come out, come out wherever you are. Become a citizen or get out.
Don't fall for conservative judges -- William Hartje
Conservatives who run to be elected judges often say personal ideologies will not influence their decision-making.
Is anyone willing to take a bet that the "lame-duck" verdict in the state Supreme Court will not be 5–2 supporting the Republican position? Didn't think so.
Is anyone willing to take a bet that the verdict in the U.S. Supreme Court on putting citizenship on the census (and giving Republicans more House seats) won't be a 5–4 verdict in support? Didn't think so.
Next time a conservative candidate for the courts claims to want to "just be faithful to the Constitution," check recent history and don't fall for it again.
William Hartje, Evansville