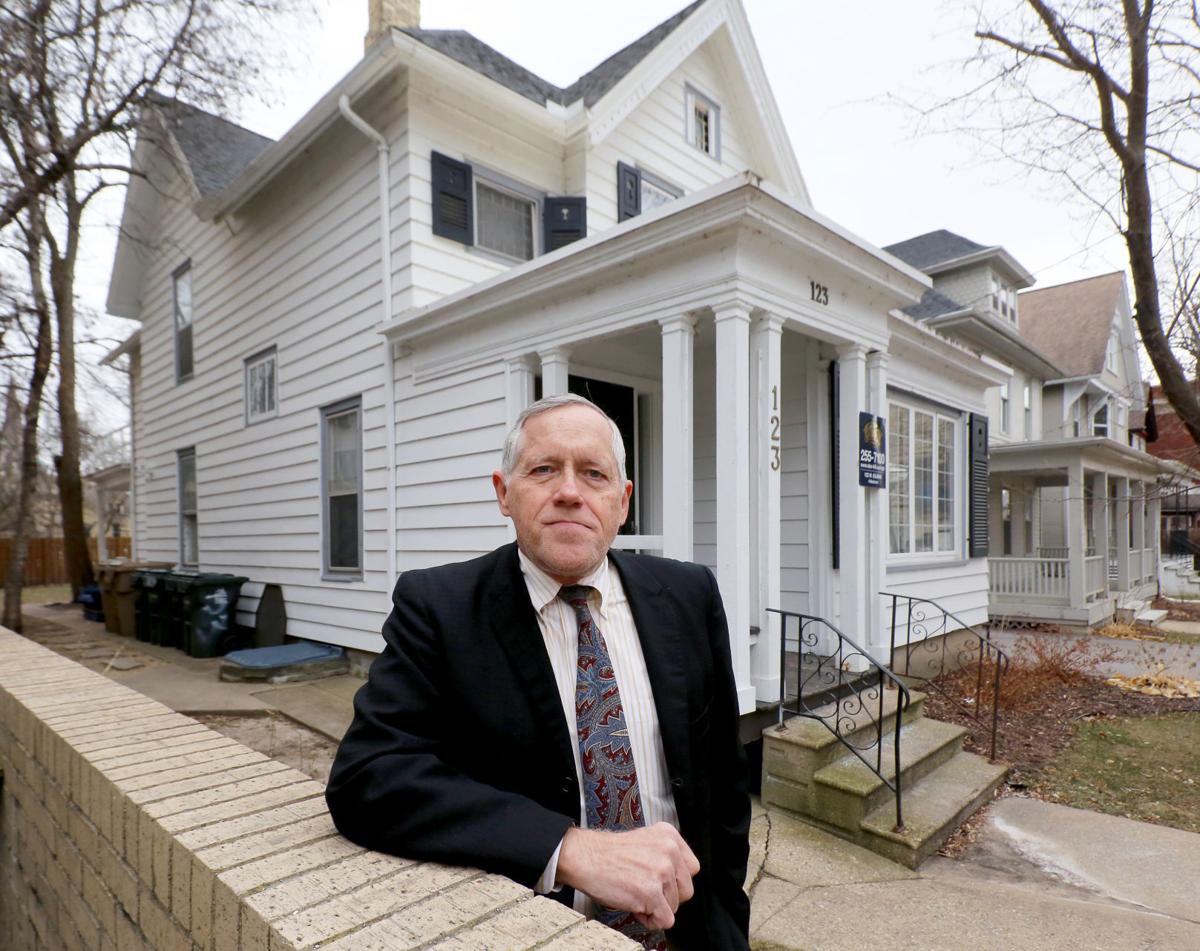 For 14 years, the modest white house with black shutters near Capitol Square was a hotbed for community activism and liberal politics, a haven for local leaders in the fight for gay and lesbian rights and respect.
Now, 123 W. Gilman St. may become a local landmark, the most prominent recognition of a LGBT site in the city's history.
An era began when Carol and Rudi Wuennenberg bought the two-story house, just four blocks from the Square, in July 1973 for their college-age children and opened its doors to engaged young people.
Former Madison Ald. Jim Yeadon, the first openly gay elected official in Wisconsin and just the fourth in the nation, lived there when he was elected as an out candidate in 1977.
State Rep. David Clarenbach, D-Madison, bought the house in the fall of 1977 and lived there while winning passage of the state's Gay Rights Bill of 1982 — the first such legislation in the United States — and laying groundwork for the Consenting Adults Bill to decriminalize consenting sexual behaviors signed the next year.
When Clarenbach left the house in 1982, he rented it to officials active in the movement, including former Dane County Sups. Lynn Haanen, who helped pass a county gay rights ordinance, and Earl Bricker, a gay liaison for Gov. Anthony Earl.
Many more activists passed through its doors. U.S. Sen. Tammy Baldwin held the first fundraiser of her political career there in late 1985 while running for County Board.
"It was a comfortable starting-out point for politics and grass-roots activity," Clarenbach said. "I don't know any of us recognized it at the time, but there was such an electricity then, a vitality and enthusiasm that you don't see today in politics."
The era ended when Clarenbach sold the house in June 1987.
But three decades later, a coalition has created the Clarenbach House Project to seek city landmark designation for the property.
"If we fail to celebrate that time and forget to honor the hard work which went into expanding civil rights we are in danger of taking them for granted, and when we take something for granted we are exposed to the risk of losing it," project chairwoman Leslie Schroeder said.
Many histories
Whatever the nomination's fate, it's rare to see so many activists, political connections, and achievements tied to one house.
"We call it the Clarenbach house, but there are many histories associated with it," said local historian Gary Tipler, who wrote the 19-page landmark nomination.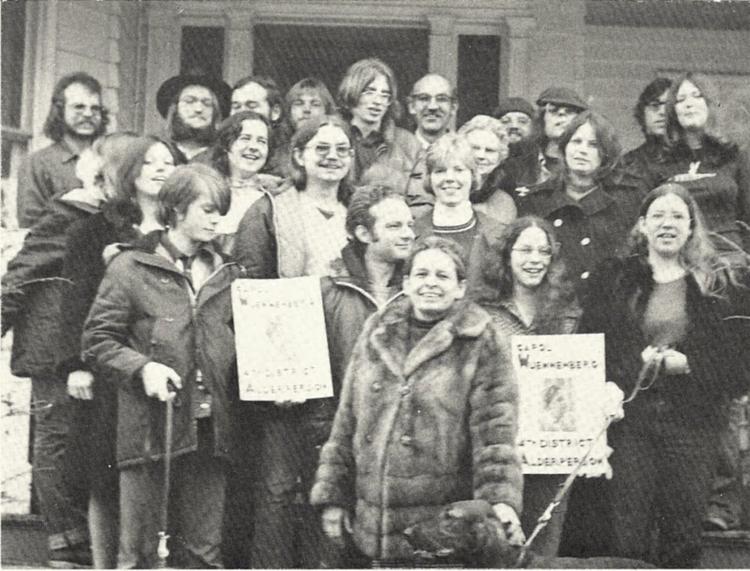 The Wuennenbergs moved to Madison from Wausau to be close to their children who would be attending UW-Madison, Tipler wrote. Eventually, they bought a Queen Ann style home at 504 Wisconsin Ave. that was once the residence of former Madison mayor and governor Albert Schmedeman. It became a salon for liberal friends, and Carol engaged in many civic matters, serving on the City Council from 1974 through 1977.
In 1973, wanting to create a similar environment for their children, the Wuennenbergs bought 123 W. Gilman St., which became a center for liberal, gay and lesbian activists, university students and their friends, the nomination says.
Their advocacy ranged from civil rights, to reorganizing the Brooks Street YMCA to a locally controlled entity, to building the Women's Transit Authority, a free nighttime rape prevention service for women, where volunteerism grew from 30 to about 150 volunteers while advocates lived at the house.
Before moving there, Yeadon, at the forefront of gay political activities in Madison, helped forge an Equal Opportunities Ordinance signed by Mayor Paul Soglin in 1975. He was appointed to the Equal Opportunities Commission and the City Council in 1976 and reelected as an out candidate the next year.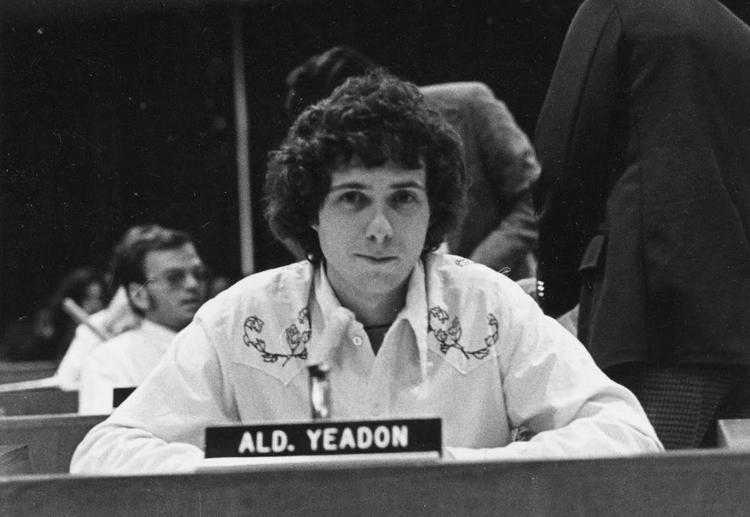 Then, a loss. After the assassination of gay San Francisco Sup. Harvey Milk and Mayor George Moscone on Nov. 27, 1978, Yeadon took the council floor, offered moving words and asked for a moment of silence. He resigned from the council a few weeks later and never sought elective office again.
Baldwin, after serving on the County Board, later won a state Assembly seat, was the first out LGBT non- incumbent elected to the U.S. House of Representatives, and in 2012 became the state's first female U.S. senator and that body's first openly gay member.
'Coffee and politics'
In many ways, Clarenbach was destined for a political life.
Born in St. Louis, he spent his kindergarten year in New York City before his parents moved to Madison, where his grandfather served in the state Assembly during the Progressive era. His mother, Kathryn, was a professor at UW-Madison, co-founder of the National Organization for Women, and national figure in the feminist movement. His father, Henry, was a delegate for Eugene McCarthy at the chaotic 1968 Democratic National Convention.
Still in high school, Clarenbach got involved in an effort to place student representatives on the Madison School Board, and in 1969, at age 16, he spent his spring break registering voters in rural Mississippi, where he was impacted by the poverty.
In the spring of 1972, Clarenbach won a County Board seat to become the state's first 18-year-old elected official. Two years later, he also became an interim council member. That fall, at 21, he was elected to the state Assembly in the 78th District.
In 1975, Clarenbach began to collaborate with Rep. Lloyd Barbee, D-Milwaukee, then the lone African American in the Assembly, who unsuccessfully pushed legislation on same-sex marriage and other civil liberties issues. When Barbee left the Assembly in 1977, Clarenbach took on that mantle and was also active on health care and the environment.
That year, Clarenbach bought 123 W. Gilman St., the house continuing as a center of political activity and discourse, especially in the large front room. "I referred to it as the bull pen," Clarenbach said. "It was not like a fraternity drinking thing. It was coffee and politics."
At the house, Clarenbach and others forged strategies to pass the Gay Rights and Consenting Adults bills. The keys, he said, were creating a safe political environment for colleagues through building a network of religious support and keeping the legislation from becoming partisan.
"David was a superb legislative tactician," said Dick Wagner, a longtime friend and mentor who served on the County Board for 14 years and has chaired three powerful city committees.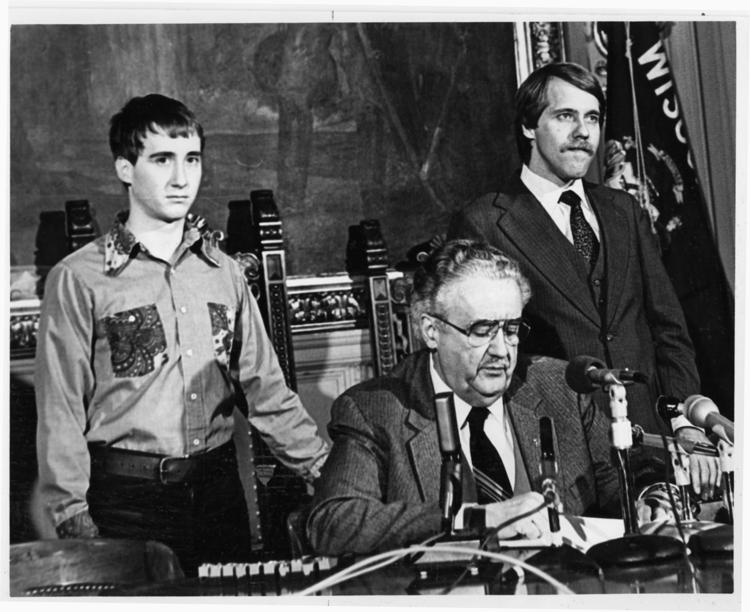 After Republican Gov. Lee Dreyfus signed the Gay Rights Bill on Feb. 25, 1982, Clarenbach, his staff and Wagner "went to my office and violated state law by opening a bottle of champagne."
On May 6, 1983, Democratic Gov. Anthony Earl signed the Consenting Adults Bill. Other legislation included a hate crimes bill, HIV confidentiality, and an AIDS bill of rights.
"I felt like it validated my life and my work," Clarenbach said of the passage of the legislation. "I felt like I was having an impact on real lives and real people."
Assembly colleagues elected Clarenbach Speaker Pro Tempre, a position he held for 10 years.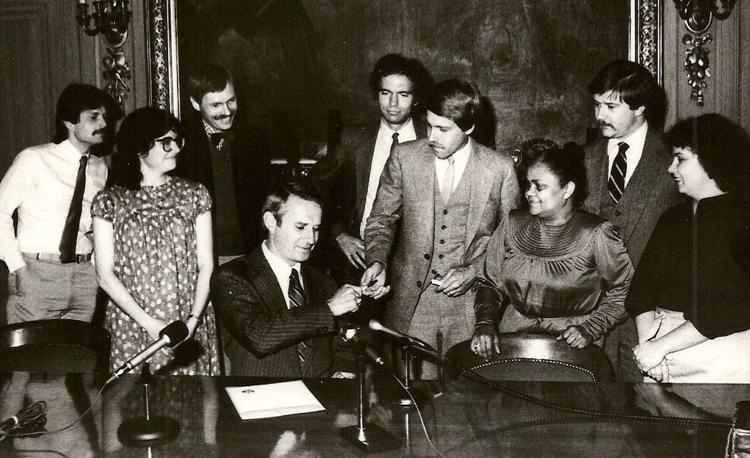 After Clarenbach moved due to redistricting, he rented his house to civil rights activists, their names and initiatives threading through local political history. "I really wanted to maintain the spirit of the house," he said.
In 1990, Clarenbach's longtime hero, 32-year veteran U.S. Rep. Bob Kastenmeier, lost in an upset to moderate Republican Scott Klug. Two years later, Clarenbach skipped another Assembly race to challenge Klug but suffered a stunning primary loss to Ada Deer, a Native American woman.
The loss was devastating, leaving Clarenbach depressed and outside the legislative system that had defined his adult life. He couldn't walk through the Capitol for a decade. "It was a shock to the system," he said.
Initially, he worked as a lobbyist and acting director of the Madison AIDS Support Network, but in 1995 he moved to Washington, D.C., for a stint as executive director of the Gay and Lesbian Victory Fund. He quietly returned to Madison in the mid-2000s.
Now 64, Clarenbach helps with fundraising at Outreach Inc., volunteers at the Wisconsin English Second Language Institute on Capitol Square, and is campaign treasurer for state Rep. Chris Taylor, D-Madison, who holds his old Assembly seat.
He's humbled by the landmark nomination. In the Midwest, "you're not supposed to draw attention to yourself," he said. "(But) it's gratifying to have one's life's work acknowledged."
City Council decision
The nomination comes as the city begins a two-year effort to create its first-ever Historic Preservation Plan, which features unprecedented outreach to the African American, Latino, LGBT and other historically underrepresented communities.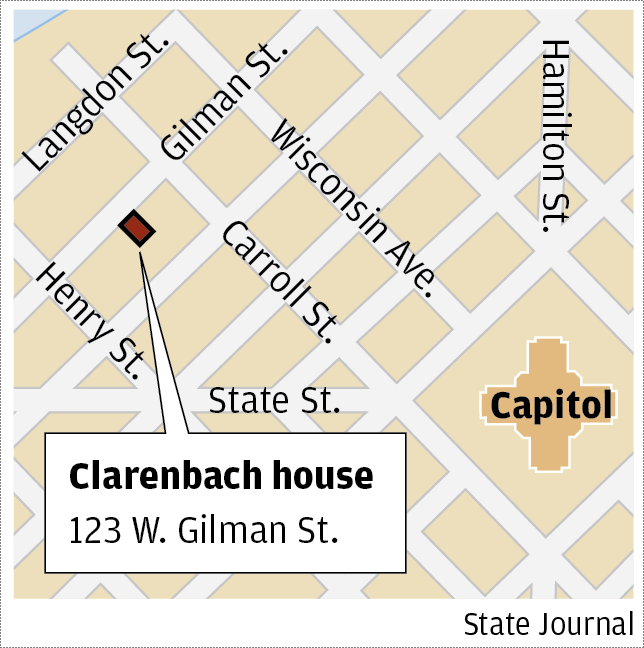 City historic preservation planner Amy Scanlon said she hasn't fully reviewed the nomination and declined comment, but she said a potential designation of a site associated with LGBT history "certainly fits into the current historic preservation discussion."
The current owner has taken no position. "We are still gathering facts about the nomination and what it will mean for the future," said Margaret Watson, CEO at Steve Brown Apartments.
Ald. Ledell Zellers, 2nd District, who represents the area, supports the nomination. "This is a home with an incredible history related to progress for civil liberties, particularly for gay and lesbian people," she said. "Mr. Tipler's nomination makes a very compelling case for the importance of what happened at this location."
If designated a landmark, the city provides a plaque to celebrate its significance and the property owner would need Landmarks Commission approval to make exterior alterations.
In coming weeks, Scanlon will finish her review and refer the nomination to the Landmarks Commission for a public hearing and recommendation to the City Council.
Get Government & Politics updates in your inbox!
Stay up-to-date on the latest in local and national government and political topics with our newsletter.