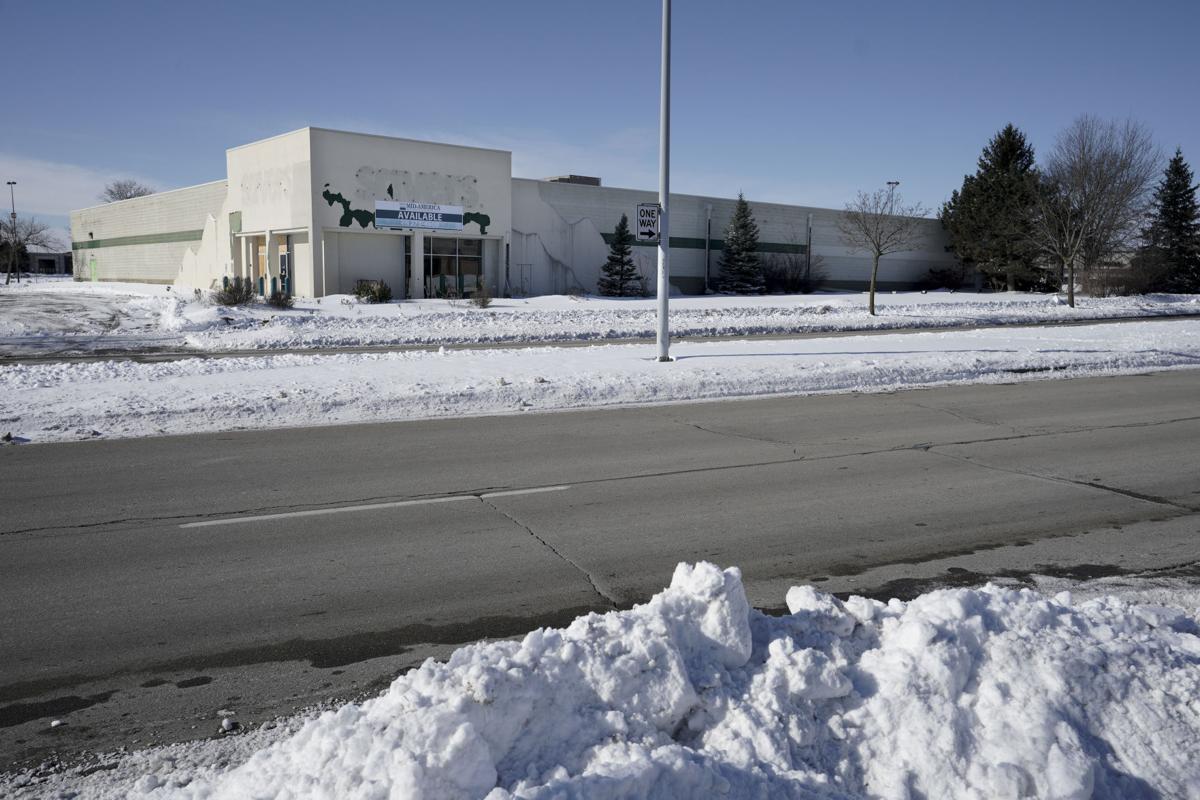 A proposal to locate a permanent shelter for homeless men in a vacant big-box store near East Towne Mall is sparking some strong objections from neighbors, while advocates say it presents challenges but is workable and can deliver many needed resources in one place.
The tension — the mayor, county executive and advocates in support, some neighbors "gravely concerned," and the City Council and County Board members whose districts include the site split — underscores the challenge in locating a much-needed permanent shelter without rousing opposition in the area around it.
"There are not that many options in the city," Rhodes-Conway said. "The important thing is we found a site. There is no property that was perfect. Everybody says we need a shelter. Nobody wants to offer a site in their neighborhood or district."
Since Dec. 16, homeless men have been sleeping at a temporary shelter at the city's former Fleet Services Building, 200 N. First St., on the East Side, the future home of the Madison Public Market. But the $13.2 million market's timetable hasn't changed, meaning the city can use the Fleet Services Building as a shelter for a limited time. If outside funding is secured, market construction could begin in the fall.
Previously, when the COVID-19 pandemic struck, homeless men began sleeping at the Warner Park Community Recreation Center on the North Side. Before then, men were sheltered in cramped church basements Downtown for 35 years.
The city and county have each included $3 million in their budgets to support the acquisition and renovation of property for use as a permanent men's shelter.
The proposed purchase, Rhodes-Conway said, allows the city and county to renovate the building for a shelter by the end of the year, which is critical because demolition of a building or new construction aren't feasible under time constraints. The site is also large enough to accommodate expansion to include related services and uses, she said.
'Without a home'
Porchlight, Inc., which has run the men's shelter system for decades, is excited about any permanent location, executive director Karla Thennes said, adding, "We are feeling like a homeless shelter without a home."
The shelter must provide adequate space and be on a bus line not too far from The Beacon homeless day resource center, 615 E. Washington Ave., she said.
"I think the goal for a new shelter is not just providing shelter but providing more services and more programming, offering a 'pay as you stay' option for men with jobs, maybe providing shelter for couples as there is a desperate need for this in our community," she said.
The city and county have been discussing a shelter for up to 250 people, said Linette Rhodes, city community development grant supervisor. About 110 men have been staying nightly at the Fleet Services Building and another 140 men are at vulnerable persons hotels during the pandemic, she said.
The Dane County Homeless Services Consortium supports a permanent, purpose-built homeless men's shelter, but hasn't discussed the proposed site, executive committee chairman Brad Hinkfuss said.
A good location would consider who is served, how they get there, and how it relates to the surrounding area; design, food and safety; community involvement and support; and on-site services such as medical evaluations, legal advice, employment counseling, and assessment for alcohol and other drug abuse, he said.
The proposed site is big enough to handle demand, and the property could provide other opportunities to support the shelter population, he said. It's relatively isolated, meaning it's less likely to upset immediate residential neighbors or community uses.
But isolation means the shelter would be far from existing services such as The Beacon, job center, health care, social support or free meal sites, Hinkfuss said. Also, a site on a far side of the city means many may choose not to access the shelter, he said.
Ald. Samba Baldeh, whose 17th District includes the site, said he supports a permanent men's shelter but the proposed location lacks easy bus access, would negatively impact an area already suffering from crime, and many men would likely hang around the mall during the day, which is their right but likely unwelcome to shop owners and the Food Court.
The city's initial forays into large-scale permanent housing for the homeless on the East and Far West Sides generated significant police calls until more services were provided, he said.
"This is going to have a long-term impact," he said, adding that the city and county have not properly engaged the community.
Hilton Jones, president of the Mayfair Park Neighborhood Association, voiced concerns. "While many of us support the need for services and shelter for the homeless population, we do not feel this is a good location and are gravely concerned with the density and lack of complete services being provided," he said.
More time sought
Baldeh said he's asking for referrals of the proposed purchase to additional city committees to allow more time and public input. He said the city should keep the homeless shelter at the Fleet Services Building and move the Public Market to the East Towne area.
If the Fleet Services Building were available, Porchlight would likely support that option because it's close to the Beacon and not directly in the public eye, Thennes said. "(But) I know the (East Side) neighbors, who have been very welcoming to us, are excited about the Public Market coming so we do not want to displace that."
The long-imagined Public Market is too far along to change sites, Rhodes-Conway said.
County Sup. Andrew Schauer, whose 21st District includes the site of the proposed homeless shelter, said he's torn but supports the location. He said he wants to assure that businesses in his district aren't harmed by city and county facilities that might cause them economic loss, but has also vowed that important challenges like homelessness would not be ignored, and that he "would not act all 'NIMBY.'
"I will now focus my energy on making sure businesses in my district which are close to this facility are properly covered by public protection and that they receive appropriate economic benefits that are available to local businesses in the area," he said.
View to the future
Rhodes-Conway said the site meets needs better than any other available.
The location is close to a bus stop and a planned Bus Rapid Transit station, as well as amenities and employment opportunities, Matt Wachter, city planning, community and economic development director, has said. The building itself is flexible with large open spaces and enough space to offer expanded services, he said.
As part of a complete network redesign, Metro Transit is conducting a comprehensive review of its current route structure in the hopes to reformat the system to better serve the community, improve ridership and complement the new BRT system, spokesman Mick Rusch said.
The Engineering Division is evaluating the building and working through the process to hire an architect/engineering team, Wachter said. Capacity will depend on the design, degree of social distancing and other factors, he said.
Eventually, the city and county could bring services currently provided at The Beacon to the new site, Rhodes-Conway said.
The city, she said, is doing a major planning effort to reimagine the future of the East Towne area, and the men's shelter can be woven into that future. "The area is going to transform," she said. "This will be part of the transformation."