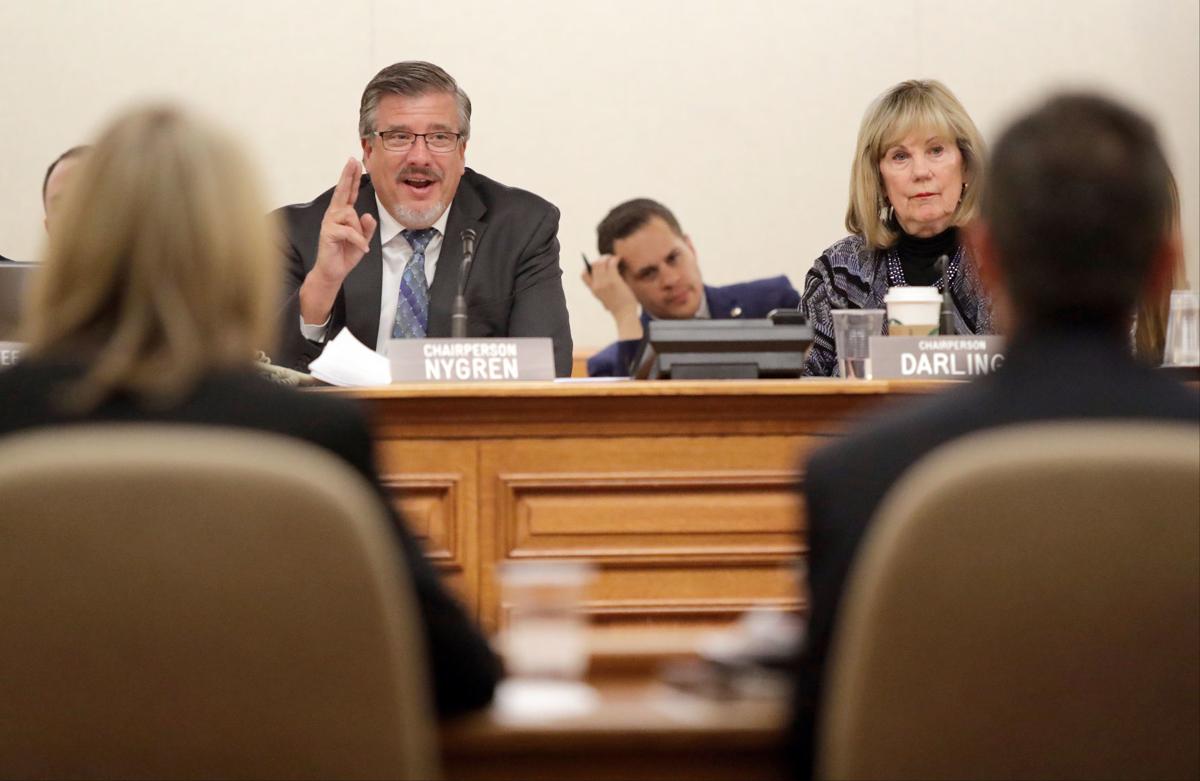 Republican lawmakers' proposed changes to Democratic Gov. Tony Evers' budget plan would create a $1.4 billion hole in the plan over the next two years, according to the Legislature's nonpartisan fiscal bureau.
That roughly matches the amount by which Evers wants to increase state spending on K-12 schools, in another sign that GOP lawmakers will not embrace that proposal. Republicans already said last week that they won't build from Evers' overall spending blueprint.
According to last week's announcement, GOP lawmakers on the Legislature's budget-writing Joint Finance Committee will scrap more than 130 provisions of Evers' budget, including an expansion of Medicaid and tax increases on large manufacturers and some high earners. The announcement didn't include the fiscal effect on Evers' plan.
Junking those proposals is what's chiefly responsible for creating the $1.4 billion negative fiscal impact to the state's general fund relative to Evers' proposal, according to an estimate distributed to the Joint Finance Committee. Going forward, lawmakers will have to account for that figure with spending cuts, revenue increases or a mix of both.
The changes also would reduce federal funds going into the state budget by nearly $1.1 billion in the next two years, according to the joint finance estimate. That's mostly due to scrapping Evers' plan to expand Medicaid eligibility to about 80,000 more Wisconsinites, a step that would secure additional federal funds under former President Barack Obama's Affordable Care Act.
The committee is set to take up the changes Thursday as part of its first executive session on the state's next spending plan for the two-year cycle starting July 1.
The Republican leaders of the committee, Rep. John Nygren, R-Marinette, and Sen. Alberta Darling, R-River Hills, could not immediately be reached for comment Monday on the fiscal effect of their proposed changes.
Also Monday, Darling issued a statement saying she will be unable to attend Thursday's session "due to the recommendations of my doctor." Darling said in the statement she expects to rejoin the committee soon.
"If (Evers proposes) a billion-dollar tax increase, that means the entire budget is built on quicksand," Assembly Speaker Robin Vos, R-Rochester, said earlier this year.
Republicans have said Evers' proposals to cap a tax break for large manufacturers and a capital-gains break for high earners could harm the state's business climate. They have described his expansion of Medicaid as a "welfare" expansion they say would harm the private insurance market and increase the state's fiscal liability in future years for a larger Medicaid population.
In their announcement last week, GOP lawmakers said the finance committee will build its budget off of spending levels from the previous budget passed in 2017 under former Gov. Scott Walker, instead of from Evers' higher spending totals.
Senate Minority Leader Jennifer Shilling, D-La Crosse, said Monday on social media that "Republicans are blocking access to affordable health coverage and investments to local schools while throwing our state's finances into a mess."
The GOP changes also remove Evers' plans to:
Legalize medical marijuana and de-penalize possession of small amounts of the drug.
Increase the state's minimum wage from $7.25 to $10.50 by 2023, then link future increases to inflation.
Cap enrollment in the state's private-school voucher program.
End a freeze on property tax levies for counties and municipalities, allowing them to increase their levies by 2%.
Permit Wisconsin residents who are immigrants living in the U.S. illegally to get driver's licenses or state ID cards, which would specify they could not be used as IDs to vote.
Grant in-state tuition to Wisconsin high school graduates who were brought to the U.S. illegally as children.
Repeal the state's minimum markup requirement for fuel sales.
Repeal the "right-to-work" law enacted in 2015 that bars requirements for workers to pay fees covering a share of the costs of union representation.
Get Government & Politics updates in your inbox!
Stay up-to-date on the latest in local and national government and political topics with our newsletter.