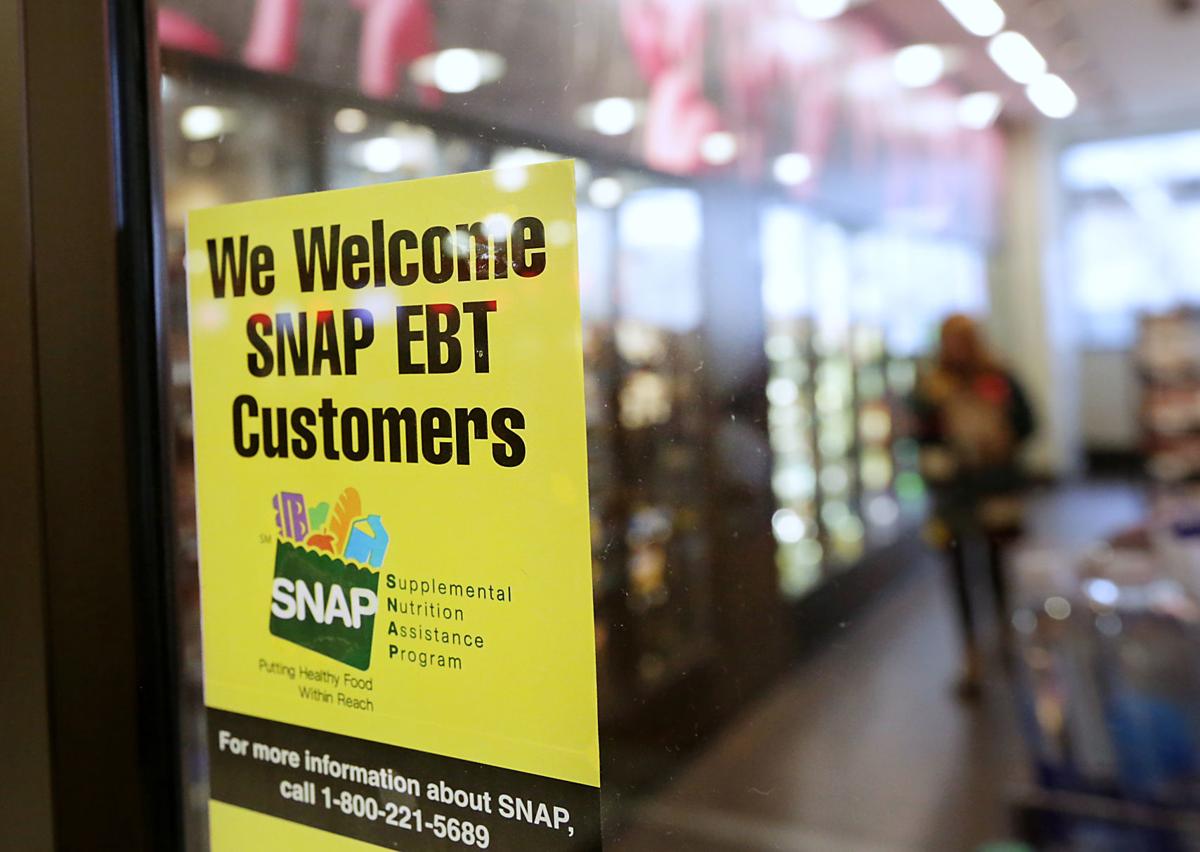 A federal rule proposed by the Trump administration to restrict eligibility for food stamps could end up pushing at least 25,000 households off the rolls in Wisconsin.
The U.S. Department of Agriculture on Tuesday said the possible rule would close a "loophole" that allows people who receive only minimal benefits through programs such as the Temporary Assistance for Needy Families (TANF) program to be automatically eligible for food stamps without going through further vetting of their income or assets.
Under current law, states can automatically make people eligible for food stamps if they meet income and other requirements of the TANF program, commonly referred to as welfare.
"For too long, this loophole has been used to effectively bypass important eligibility guidelines," Agriculture Secretary Sonny Perdue said in a statement. "Too often, states have misused this flexibility without restraint."
Under the proposal, to qualify for automatic eligibility, people would have to get at least $50 a month in benefits from TANF for a minimum of six months.
Congressional Democrats were quick to condemn the proposal.
House Speaker Nancy Pelsoi said it was "the administration's latest act of staggering callousness" while Senate Democratic leader Chuck Schumer said he would "fight to make sure these cuts never become a reality."
In Wisconsin, families making more than the food stamp program allows can still receive benefits with minimal participation in certain TANF-funded programs, such as if they receive a referral to Wisconsin Job Center services or the Department of Workforce Development's job-search program.
That allows Wisconsin families with gross income of up to 200% of the poverty level to be eligible for food stamps even though normal program requirements cap eligibility at 130%. The poverty level is determined by income and family size: $12,490 for one, $16,910 for two, $21,330 for three and $25,750 for four, for example.
Such Wisconsin families making between 131% and 200% of the poverty level are the most at risk of losing benefits. About 3.1 million people stand to lose benefits nationwide if the Trump rule is approved. About 36 million people participated in the Supplemental Nutritional Assistance Program in April 2019, down from more than 38 million a year earlier.
In Wisconsin, 309,770 households and 602,883 individuals participate in the FoodShare program. Many of those participants are children.
"The proposed changes would add administrative hurdles for our members and could have a chilling effect on participants," Wisconsin Medicaid director Jim Jones said in a statement. "We are still analyzing the impact and we are concerned about the additional bureaucratic hurdles that this proposed change could add."
He added the proposed change could mean Wisconsin residents who are eligible for food stamps could be denied or may choose to forgo food benefits.
The move by the Trump administration comes after Wisconsin Republicans under former Gov. Scott Walker imposed stricter requirements for food stamps.
Since 2015, able-bodied FoodShare recipients in Wisconsin between the ages of 18 and 49 who have no minor children at home have been required to work, search for jobs or engage in occupational training at least 20 hours a week or lose their benefits after three months.
Thousands of Wisconsinites lost access to FoodStamps after those changes went into place. FoodShare work requirements Walker approved for adults with children were put on hold after Democratic Gov. Tony Evers vetoed funding for them in the state budget this summer.
The Associated Press contributed to this report.