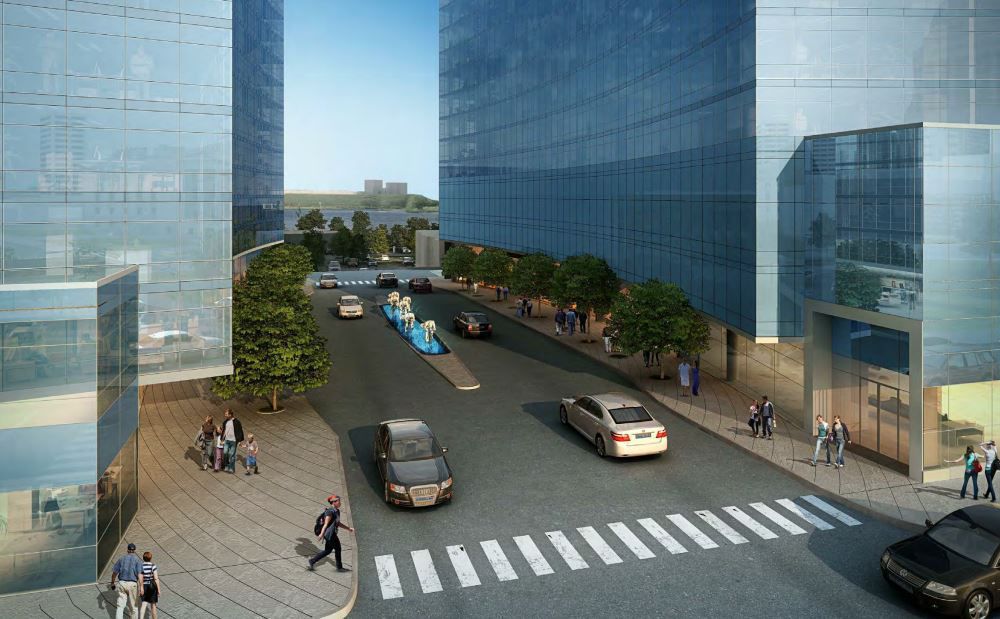 The city received four bids Friday for the first phase of the Judge Doyle Square redevelopment project, all of which came in millions of dollars under budget.
The entire redevelopment of the square — both sides of South Pinckney Street between Doty and Wilson streets — is estimated to cost $175 million. The city will construct a parking garage and demolish the 60-year-old Government East parking garage, and Beitler Real Estate Services will construct an apartment building above the new garage and a mixed-use building in place of the old garage.
The first phase of the project will construct a 562-stall underground parking garage beneath the Municipal Building, which was estimated at $36 million. The bids received Friday would save the city $4.7 million to $6.4 million.
J.P. Cullen and Sons Inc., $29,537,208
C.D. Smith Construction, $30,795,000
Miron Construction Co., $31,214,850
J.H. Findorff and Son, $31,274,000
Mayor Paul Soglin said the low bids will not alter the redevelopment as a whole but will save the city a significant amount of money.
"The city has had an unfortunate series of public works projects coming in over budget," said Ald. Mike Verveer, who represents the core of Downtown.
Verveer said the city benefited from the competition involved in a large-scale, multi-phase redevelopment project.
Although the demolition of the Government East parking garage is the only other phase the city is involved in, Verveer said landing the contract for the first phase can put the construction company on the fast track to be hired by Beitler for the later phases.
The lower-than-expected bids were a relief, Verveer said. The city needs to act in mid-September to secure the essential tax-increment financing to pay for the public part of the project, and over-budget bids could have stalled the project.
The city plans to keep the Government East garage open to the public until the new facility is ready to open, Verveer said, which is expected to be December 2018.
City staff still needs to vet the bids to ensure that they meet all requirements, Soglin said.
The bid proposals will go before the Board of Public Works on Aug. 23, and the City Council is expected to award the construction contract on Sept. 5.
Get Government & Politics updates in your inbox!
Stay up-to-date on the latest in local and national government and political topics with our newsletter.