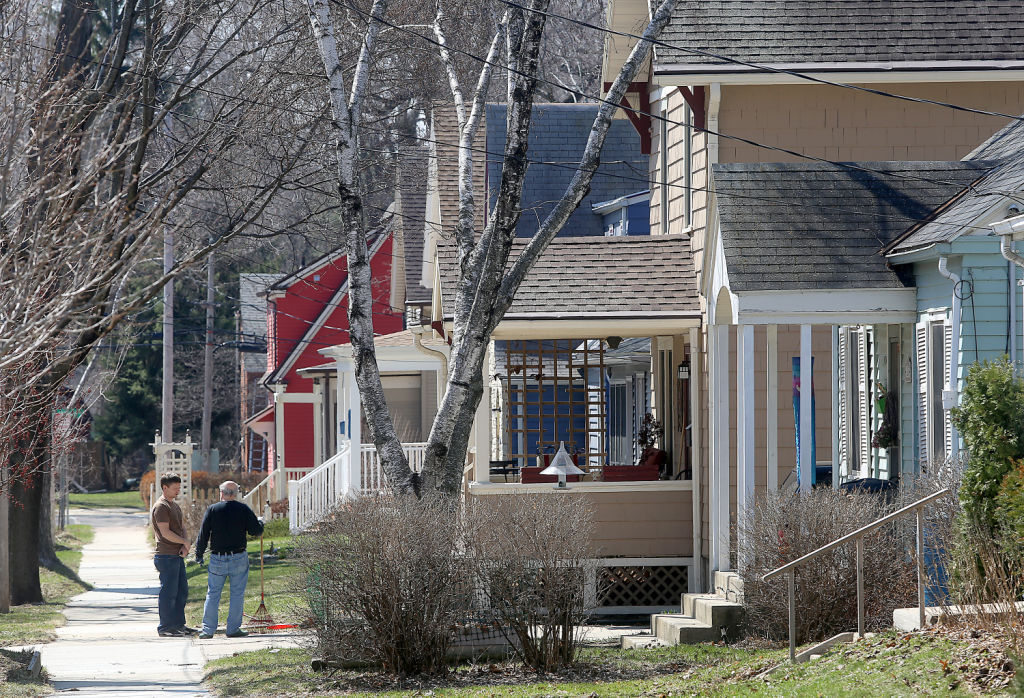 Property tax bills remained stable in Dane County communities this year due to a continuing change in state funding for technical colleges, tight state caps on municipal taxes and school revenues, and growth.
"There are no big surprises," said Todd Berry, president of the Wisconsin Taxpayers Alliance. "It's sort of a status quo year."
A major change in funding for technical colleges last year shifted more burden from local property taxes to state tax revenues and created a baseline for this year, meaning increases and decreases in tax bills came from local conditions like referendums or growth in the tax base, Berry said.
"When there's no huge state change, what goes on is down in the trenches," he said.
In one way of looking at taxes, the bill on fair market value homes that held the same value dropped an average 0.6 percent in cities, 0.82 in villages and 1.63 percent in towns, according to data provided by the Madison and Dane County treasurers.
But the drops aren't as pronounced as last year, when the change in funding for technical colleges kicked in and average fair market value bills fell 4 percent in cities, 2.9 percent in villages and 5.4 percent in towns.
As always, individual tax bills can vary from averages due to new property values, officials stressed.
Even if a tax rate drops, a bill can rise if a new value is significantly higher than in the past, they said.
In the county, tax bills cover levies from municipal and county government, K-12 schools and Madison Area Technical College.
Some municipalities add charges for trash collection or recycling, improvements to streets or sidewalks, or unpaid bills.
State caps on municipal taxes and school revenue continue to holds bills down, and a continuing economic recovery is also helping homeowners, Madison Treasurer David Gawenda said.
Equalized values for real estate and personal property rose 4 percent in Dane County, higher than a 2 percent increase statewide.
You have free articles remaining.
Madison real estate values rose 5.5 percent, Gawenda said. Within that number, residential values for single-family homes and apartment buildings with three or fewer units increased 4.1 percent, while commercial values fueled by new construction of apartments for four or more units jumped 8.2 percent, he said.
New construction provides relief to single-family homeowners, officials said.
The new tax bills swing widely among municipalities, with differences usually related to school operations or capital spending approved by referendum that's starting or ending.
Taxes also may vary due to government spending, new construction, debt costs, changes in state law or aid, school enrollment and other factors.
In Madison, the average assessment for homes rose 3 percent to $245,896 in 2015. The total tax bill from all entities for the average assessed home rose a net $196, or 3.4 percent, to $5,954 this year. That compares to a 0.3 percent increase in 2014, a 2.3 percent increase in 2013.
The city's part of the tax bill rose 3.4 percent, compared to 2.8 percent the previous year.
Unlike an increase or decrease in taxes on the average valued home in one municipality, an analysis on fair market values of homes can be used to compare bills in different municipalities.
The tax bill on a fair market home in Madison that didn't change in value rose an average 0.13 percent while all cities in the county saw a 0.61 percent average decrease.
In Madison, the tax bill for a fair market home valued at $200,000 was $4,690. Outside Madison, the tax bill for a fair market home with the same value ranged from $2,815 in the town of Christiana in the Stoughton School District to $4,736 in the village of Brooklyn in the Oregon School District.
The tiny town of Blooming Grove saw average drops in average bills for homes that didn't change in value between 7.43 percent and 11.47 percent depending on which of four school districts property is located.
The decreases came from savings in an intergovernmental agreement under which the city of Madison is now providing fire and emergency medical service to the town, town administrator-clerk-treasurer Mike Wolf said.
The town had employed three full-time firefighters supplemented by volunteers and interns, but contracting with the city saved $100,000 and makes sense because the town is set to dissolve in 2027, he said.
Tax bills began arriving in mailboxes in mid-December. The deadline for owners to pay at least the first installment of their property taxes is Jan. 31.
The initial deadline is the same in Madison, but the city last year switched from two to four installments, with the second installment due March 31, the third May 31 and the final on July 31, the latter date the same as other municipalities in the county.
• Check out the fair market value assessment for your municipality. A5