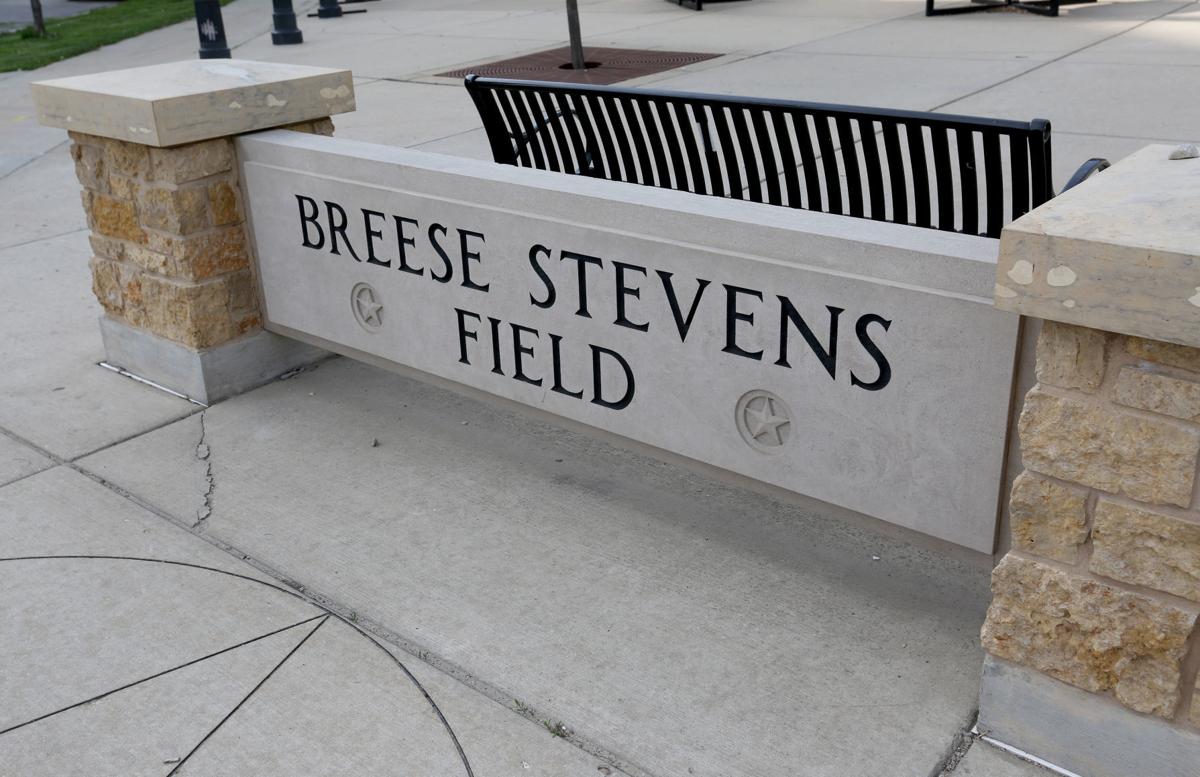 As state and local officials weigh how to best reopen society once the COVID-19 pandemic wanes, entities that run Madison Mallards baseball, Forward Madison soccer and events at Breese Stevens Field and Warner Park are laying groundwork for coming months, even "drive-in" fireworks and movies at the latter site.
Big Top Events, which presents events at Breese Stevens Field, is seeking city Park Commission approval for a ticketed event at the stadium featuring low-volume live music and a small-scale pyrotechnics display launched inside the stadium and from the rooftops of several buildings surrounding it. The event would entertain an expected 3,000 to 5,000 ticket holders and those at free viewing spots around the area.
Last week, the Mallards announced that Shake the Lake, the Downtown Independence Day festival and fireworks show that annually draws tens of thousands to the Lake Monona shoreline, has been canceled because the event has gotten too complex, costly and unpredictable, not due to the COVID-19 outbreak.
Big Top had been looking to host an event before the new coronavirus crisis took hold, said Vern Stenman, president of Big Top and the Mallards.
For now, Big Top is considering several options, including doing the down-scaled event at the stadium on July 3, postponing the event until a time larger groups may be allowed to gather, or hosting the event elsewhere. To get maximum flexibility, Big Top is seeking approval to launch the pyrotechnic display from inside the stadium any date prior to May 1, 2021.
In mid-February, a majority of the Tenney-Lapham Neighborhood Association council supported such an event, based on the understanding and condition that the size and type of pyrotechnic items used will generate 80 decibals of sound or less at the point of explosion, a letter to the city says.
"Initially, I was quite skeptical of fireworks at Breese Stevens," said Ald. Patrick Heck, 2nd District. "After hearing the details, I was open to the event."
Big Top is working with Public Health Madison and Dane County to understand how guidelines are being interpreted and will not schedule any events without their full endorsement of a final plan, its application says.
"There is too much uncertainty from a public health perspective to finalize any plans," Stenman said. "However, if we do end up pursuing something at Breese, we need Park Commission approval. Getting this approval now would allow us to expedite the process if and when we do end up pursuing something."
"All we can really do at this point is stay in touch with Public Health officials and monitor developments on state guidelines as they evolve," Stenman said.
But the Mallards are looking to schedule events even if restrictions aren't fully lifted, including a proposal for "drive-in" fireworks and movies at Warner Park.
The Mallards have planned six fireworks shows for 2020 with show dates on May 30, June 13, June 27, July 3 and 4, and July 25, but due to schedule changes related to COVID-19, they are asking the Park Commission for permission to modify show dates as needed with notification to the city once dates are selected.
Also, the Mallards may turn some of those shows into drive-in fireworks displays for the community with viewing from cars in the parking lot or perhaps the stadium field if there's a significant reduction in the number of baseball games.
The Mallards are also exploring a series of drive-in movies at the ballpark with films displayed on the stadium's digital videoboard and audio delivered via radio to vehicles parked in the outfield so attendees can keep windows closed if desired or required by public health.
Ald. Syed Abbas, 12th District, who represents the area, could not be reached.
"The success of our entities has been built on finding creative ways to bring our community together for 20 years," Stenman said. "We obviously want to continue to operate in that spirit and these concepts are an effort to do so."
The Park Commission meets at 6:30 p.m. Wednesday.
Concerned about COVID-19?
Sign up now to get the most recent coronavirus headlines and other important local and national news sent to your email inbox daily.