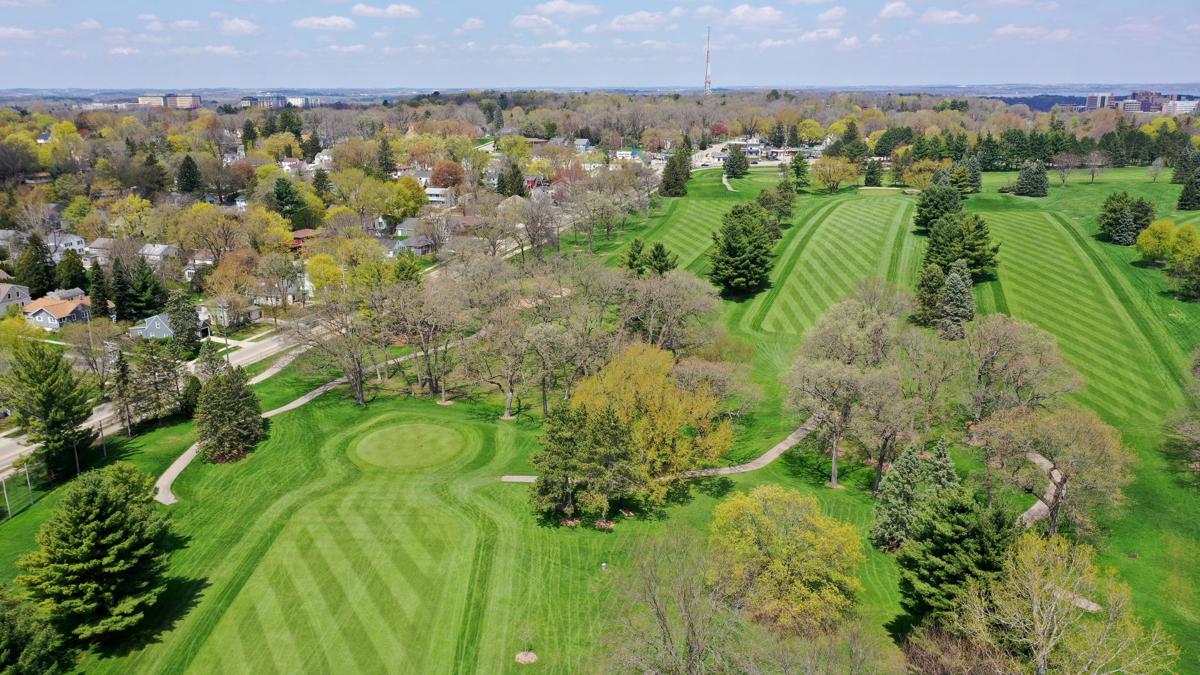 Michael Keiser and his family have long appreciated the biodiversity and shared uses of golf courses in places like Scotland and Ireland.
"What I do, and my family does, is draw a lot of inspiration from the (United Kingdom) and introduce these ancient golf traditions that have been played for 600 years to the American golfer," the Madisonian and prominent golf developer said. "One of them is the ground is to be shared; great architecture can co-exist with great ecology."
Seeking to bring some of that tradition to Madison, Keiser is offering to donate to the city his expertise, time and money to redesign and reconstruct the city-owned Glenway Golf Course, with an emphasis on increasing the ecological diversity and making the course more accessible to players of all skill levels.
Parks superintendent Eric Knepp said Keiser's offer to pay for a reconstruction of the course is "phenomenal." But Knepp said he sees as much value in the knowledge Keiser could bring to transforming the nine-hole course.
"I really think the primary donation is the willingness to provide knowledge, skills, expertise, and the connections and wherewithal for a professional vision, professional design, professional construction," Knepp said.
Keiser and his brother, Chris, are co-owners of Sand Valley Golf Resort — a series of courses in rural Adams County that have drawn acclaim from national golf publications — and sons of accomplished golf developer Mike Keiser.
On Thursday, the city's Golf Subcommittee will discuss the proposal for the first time. Keiser hopes the Glenway Golf Course could be reconstructed this year and reopen for use in 2022.
Knepp said if there's support, the City Council, Parks Commission and other city bodies would likely need to sign off on an updated master plan for Glenway and approve a financial agreement with the Madison Parks Foundation, to which Keiser would donate money to cover the project.
He declined to say how much he expects the redesign would cost. Knepp estimated it would be "well into the six figures."
Proposed upgrades
Opened in 1927 and covering 42 acres, the Glenway Golf Course is the smallest of the four courses in the city's financially struggling municipal golf system.
Both Knepp and Keiser agree the course at 3747 Speedway Road is a good offering, but they see the potential to make it better. Right now, Keiser said the course largely features turf grass and large, mature oak trees.
He envisions the oaks and other trees remaining but the turf that's unnecessary for the game being converted to natural plantings like prairie grasses — similar to the efforts to restore native species to Sand Valley. Keiser would work with ecologists on a plan to improve the biodiversity.
Knepp said native plants would also do a better job with handling stormwater runoff and benefit pollinating insects.
Keiser said the idea is to not have a redesign be a "zero sum game" — where golfers win and bird-watchers or hikers lose — but transforming Glenway into something that can be enjoyed by a variety of users.
Glenway already has "good bones," Keiser said, but there's room for improvement to better accommodate golfers who can't hit the ball as hard. He said alternations to the layout could involve widening fairways, changing bunkers and redesigning greens.
"There's ways to design for all swing speeds and all abilities that can just make it a more inclusive course," Keiser said. "It's not like, 'Let's stop making it fun for this group, so it can be fun for that group.' It can be better for everybody."
Golf system
Having moved to Madison in 2016, Keiser said he first became interested in the fate of municipal golf after reading about the financial difficulties of the city's Golf Enterprise — a separate public entity that operates the four courses and was initially designed to be self-sustaining but often loses money.
Knepp said the duo were in conversations throughout last year about specific proposals for Glenway. Many of the proposals Keiser is bringing forward align with what a task force recommended in a report last July on public golf in Madison, such as promoting inclusion, encouraging "positive ecological outcomes," and being fiscally responsible with public money for capital improvements.
Knepp said the quality of the course itself is in pretty decent shape, but he expects the greens would need "significant renovation" in the next 20 to 30 years. The proposed donation from Keiser could extend the life of the course by decades, Knepp said.
"We have a lot more work to do here, but it's certainly a good starting point," he said. "It makes me feel confident we could do something really good here."
---
A look back at the Wisconsin State Journal's top photos of 2020