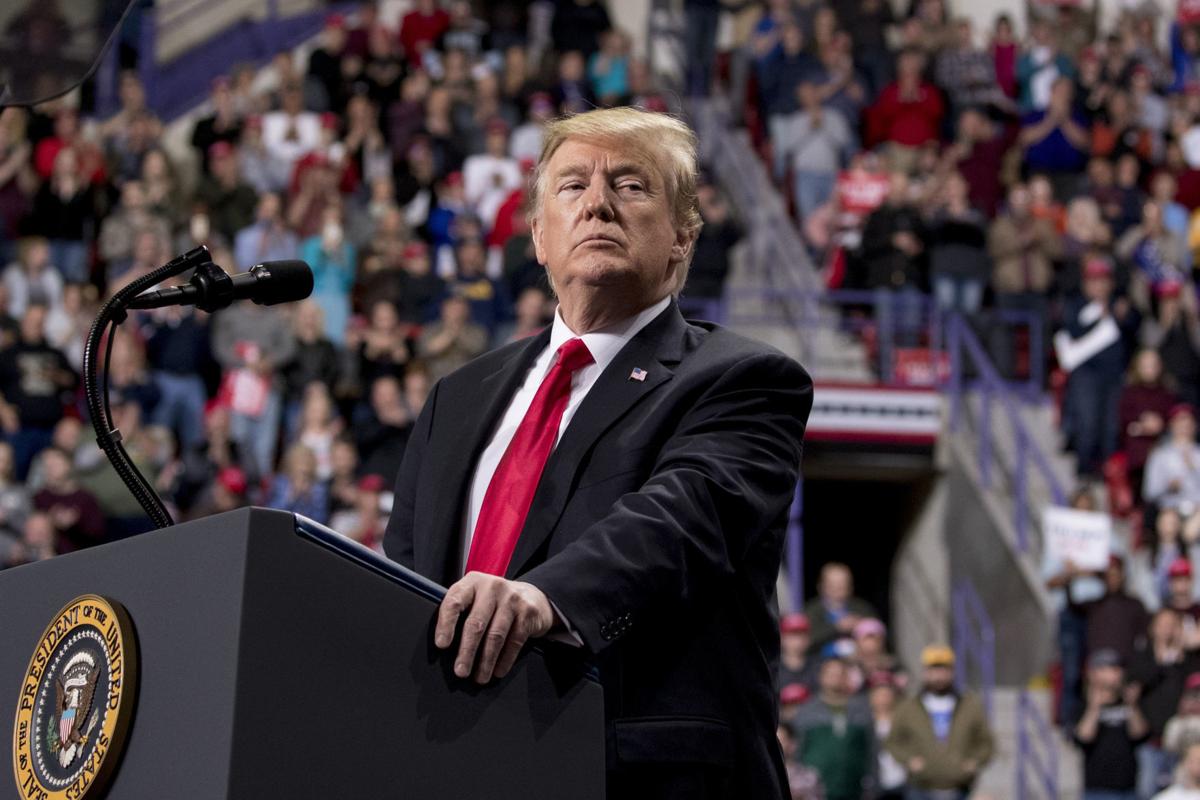 President Donald Trump will be back in Wisconsin this week for a fundraiser Friday in Milwaukee.
A spokeswoman for the national GOP confirmed Trump will appear at the event along with Republican National Committee chairwoman Ronna McDaniel, RNC co-chairman Tommy Hicks Jr. and national finance chairman Todd Ricketts.
Further details, such as whether Trump will hold a rally, were not immediately available.
You have free articles remaining.
The event comes after Trump hosted a rally in Green Bay in April.
Political observers have long argued that Wisconsin will be a top battleground state in the 2020 presidential race. Democratic Gov. Tony Evers won the state by a little more than a percentage point in 2018, and Trump won the state by fewer than 25,000 votes in 2016.
Trump's visit also comes as Republicans in Wisconsin are determining how to move forward after last November's statewide losses. Wisconsin's top Republican, U.S. Sen. Ron Johnson, R-Oshkosh, previously told the Wisconsin State Journal that Republicans will try to help Trump win in 2020 by contrasting Democratic ideas, such as the Green New Deal, with Republican ones that wouldn't increase taxes.
Liberal observers have argued most voters have already made up their minds about the president, making it difficult for Trump to increase his Wisconsin coalition.
The most recent Marquette Law School Poll in April found 46% of registered voters approved of the president's job performance, while 52% disapproved. Also, 42% of respondents said they would definitely or probably vote to re-elect Trump, while 54% said they would definitely or probably vote for someone else.