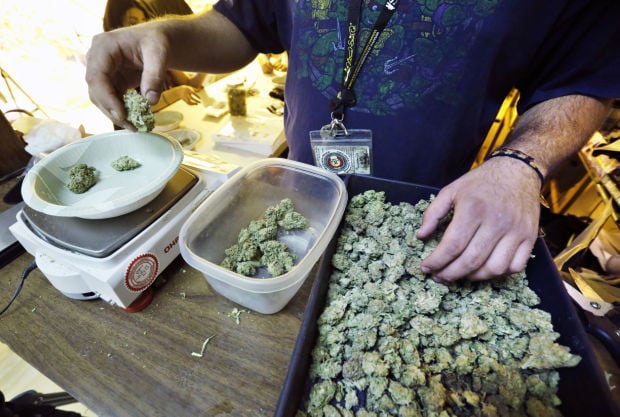 A majority of Wisconsinites want marijuana to be legal and regulated like alcohol, a new poll shows.
Results were released Wednesday for the Marquette Law School Poll, a leading measure of public opinion in the Badger State.
The poll asked registered voters: "When it comes to marijuana, some people think that the drug should be fully legalized and regulated like alcohol. Do you agree or disagree with that view?"
Fifty-nine percent of respondents said they agreed, while 39 percent disagreed.
Poll director Charles Franklin noted the results were a shift from those given to a survey question in Wisconsin two years ago — although, Franklin emphasized, that question was worded differently.
It asked voters in September 2014: "Do you think the use of marijuana should be made legal or not?"
Then, 46 percent of poll respondents said it should be legal and 51 percent said it should not be.
The new poll results show "the tide in Wisconsin is turning" on public opinion of legalization, state Rep. Melissa Sargent said Wednesday.
Sargent, D-Madison, has introduced marijuana legalization bills in the state Assembly, but they gained little traction.
Marijuana, while still illegal under federal law, has been legalized for recreational use in several states in recent years. They are Alaska, Colorado, Oregon and Washington, and the District of Columbia.
The latest Marquette poll was conducted July 7-10 and had a margin of error of plus or minus 4.1 percentage points.