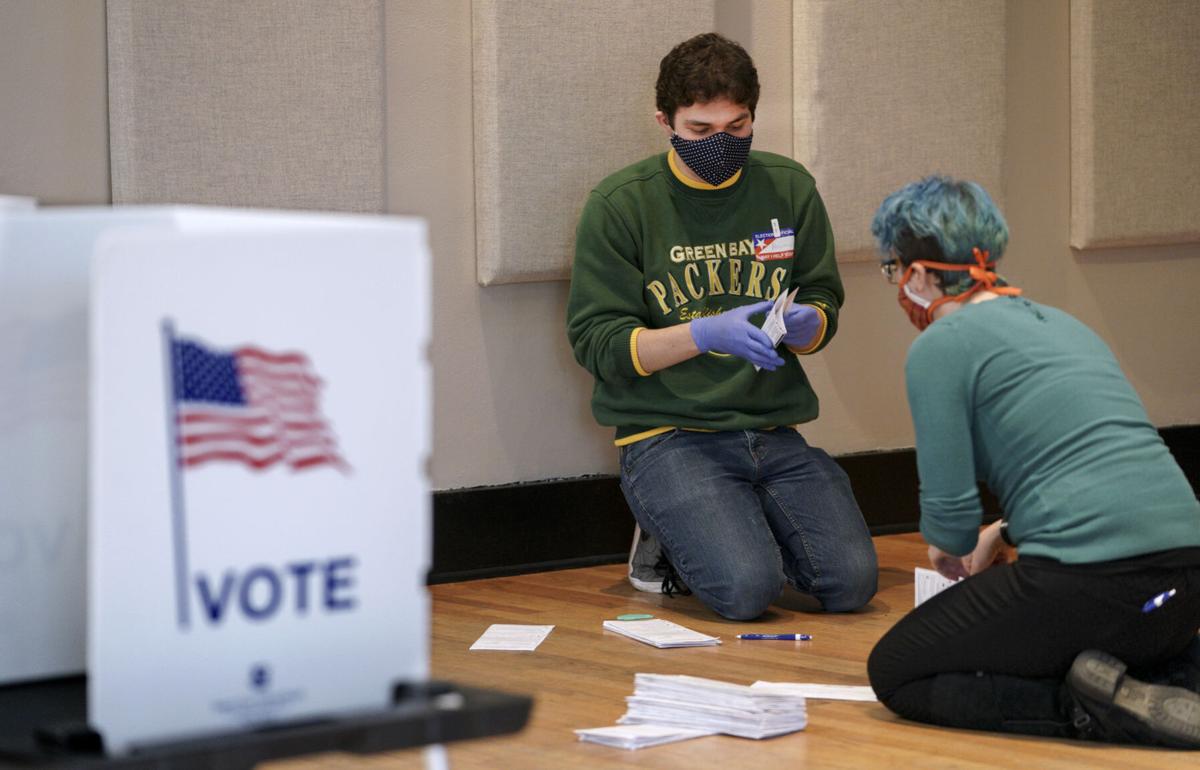 A day after thousands of Wisconsin voters stood in line for hours despite warnings about a public health emergency, the finger-pointing over how such a chaotic election could take place had begun.
For most of the state, there were few problems. In 47 of the state's 72 counties, there were at least as many polling places as last year, and in another 12 only one less site. Even in Madison, which managed to keep open 66 of its normal 92 polling sites, there were few lines and smooth operations.
The biggest problems occurred in the handful of counties that reduced polling locations because fears about the COVID-19 pandemic had caused a shortage of poll workers. The biggest reductions came in Milwaukee, Waukesha and Brown counties, which saw long lines on Election Day in its largest cities. Milwaukee, Wisconsin's largest city with almost 600,000 residents and the most COVID-19 deaths, maintained just five polling locations.
The long wait times in some locations were perhaps exacerbated by many voters not receiving requested absentee ballots by Election Day and a U.S. Supreme Court decision on the eve of the election disallowing ballots submitted after Tuesday. Those issues forced many voters to choose between giving up their constitutional right to vote or risking their health.
"From a public health perspective, this was counter to all good scientific evidence and advice right now for how to continue to curb the pandemic from having serious impacts in the state," said Kristen Malecki, an epidemiologist at the University of Wisconsin School of Medicine and Public Health. "The fact that politics interfered with sound judgment and jeopardized public safety is something that should not be ignored."
Caleb Andersen, 40, said he was concerned that holding the election would wipe out any progress Wisconsin had made in slowing the spread of the virus. Andersen worked at one of Milwaukee's five polling places, where he said 3,800 people voted. He said he feels certain he was exposed despite all efforts at safety.
Andersen blamed Republicans, who had vehemently opposed postponing the election.
"I don't see them as a political party as much as I see them as a death cult," he said. "That is not hyperbole. I am actually struggling to consider them as human. I am shaking with rage right now."
Assembly Speaker Robin Vos, R-Rochester, drew criticism after images emerged of him working at a poll in a mask, gloves and protective gown while proclaiming that it was safe for people to vote.
On Wednesday Vos took to twitter to blame Gov. Tony Evers for causing confusion. The Democratic governor had said for weeks he couldn't move the election date unilaterally, then on Friday called on the Legislature to postpone the election. When GOP lawmakers refused, he ordered the postponement on Monday, only to be overruled hours later by the state Supreme Court.
Others questioned the decision by Milwaukee officials to only open five polling sites in a city where more than half of the state's 99 coronavirus deaths have occurred.
"I think it was complete mismanagement," said Michelle Bryant, a staffer for Sen. Lena Taylor, D-Milwaukee, who is running for Milwaukee mayor against incumbent Democrat Tom Barrett. "If we are not careful, we could see a replay of this in November or in August."
Milwaukee Election Commission executive director Neil Albrecht has defended the city's plan for the election, and like many other municipal leaders throughout the state, said the state never should have moved forward with the election at all.
He blamed some problems, particularly the occurrence of some voters not receiving absentee ballots, on the U.S. Postal Service.
Albrecht called for the Postal Service to launch an official investigation on missing absentee ballots in Milwaukee that were issued and mailed around March 22 and March 23.
In a presidential primary, which normally features fairly high turnout, Albrecht said Milwaukee typically has 1,800 to 2,200 election staffers and 180 polling sites. The math would work out to roughly 10 to 12 poll workers per election site, although Milwaukee also has a central counting facility that could skew those numbers.
On Tuesday, he said Milwaukee was able to recruit around 400 to 450 workers plus another 200 from the National Guard. Albrecht said about 30 National Guard members were stationed at each of the five polling sites and another 40 at the city's central count location. With about 120 staffers at each polling site, the city had drastically more workers at each site than those provided during a normal election.
Meanwhile Madison, despite a significant number of election staffers opting not to participate because of coronavirus concerns, managed to train public employees and volunteers to provide about 1,300 staffers, including 60 members of the National Guard, or about 20 per site. The Madison clerk's office had a goal of 1,500 workers for the election.
Albrecht has received criticism over why he wasn't able to open more sites given the resources he was working with, but he said that criticism is unfounded.
"There's been a lot of speculation and even some promotion of mythology with regard to why we operated the five voting centers," Albrecht said in a Wednesday media call. "I made that decision with what I knew to be the resources that were going to be available to the city of Milwaukee on Election Day."
In making his decision, he said he needed to review the number of sites that were available that had enough square footage to abide by proper social distancing, and more importantly, the number of election workers available to him at the time.
Albrecht said he greatly appreciated the assistance of the National Guard on Tuesday, but that not being notified of how many National Guard workers would be assisting the city until Sunday made it nearly impossible to add new polling locations. By the time he learned the guard would be assisting, the polling site plan had already been settled on.
"At the time we had to choose our voting centers, I had to be conservative," Albrecht said. "All I was seeing was dwindling numbers (of staffers). I had to pick a number of sites I could be 100% certain we could manage."
Madison, despite learning about assigned National Guard members at around the same time, was able to keep more than two-thirds of its polling sites open. Albrecht disputed the comparison with the Capitol city, saying Madison's citizens may be more civically engaged than Milwaukee's, and Milwaukee residents, given their more severe COVID-19 outbreak, may have been more worried about working at the polls.
Madison deputy city clerk Jim Verbick said Madison benefited from several factors, including 470 of its roughly 1,300 poll workers working full-day shifts. Madison also contacted city staff, licensed bartenders and UW-Madison to help fill the poll worker void.
He said the city clerk's office, in charge of coordinating elections, also benefited from help from the city planning commission to use data to consolidate some polling places.
Milwaukee reported an in-person turnout of 18,803, while in-person turnout in Madison stood at 21,555.
National Guard response
Both Albrecht and Verbick said being notified by the National Guard earlier would have been helpful in their planning. It wasn't clear until April 1 that Evers would deploy the National Guard to assist municipalities on Election Day. And it wasn't clear until the weekend the specific number of poll workers each municipality would receive.
Still, the Evers administration, through the State Emergency Operations Center, told the Wisconsin Elections Commission administrator Meagan Wolfe its intention to find enough poll workers through an election taskforce. They sought to find volunteers through AmeriCorps, United Way and other organizations. Evers had stated he would call upon the Wisconsin National Guard if those efforts weren't enough.
An Evers administration official had tried to relay to clerks that it intended to find as many poll workers as possible, but that the administration also needed to be mindful of other missions the National Guard might need to be called upon to handle the virus fallout.
Another challenge for the National Guard, though 2,400 members volunteered to participate, under state law they could only be a poll worker in the county where they resided. In Dane County there were 249 who stepped up. In Milwaukee County, with almost twice as many residents, there were 264 volunteers.
The Associated Press contributed to this report.
---
Photos: Wisconsinites vote in spring primary despite COVID-19 danger
Election Day with COVID-19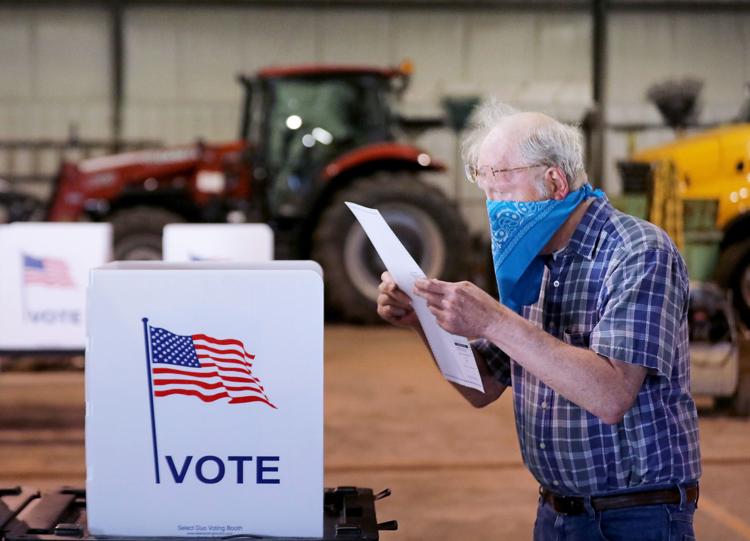 Election Day with COVID-19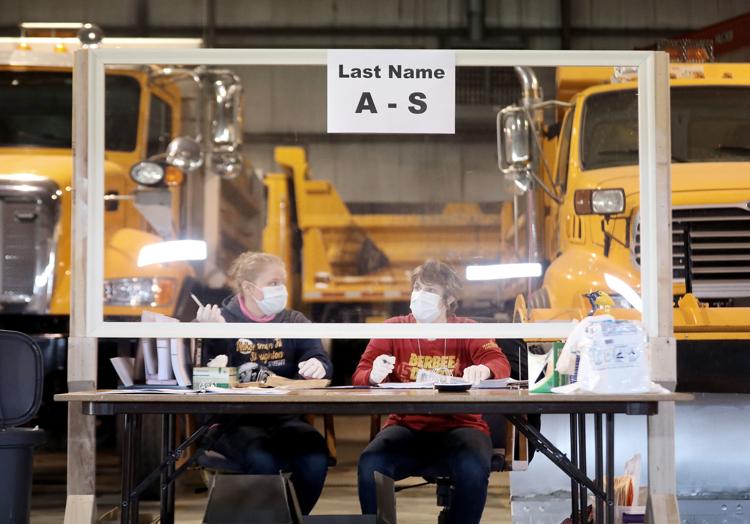 Election Day with COVID-19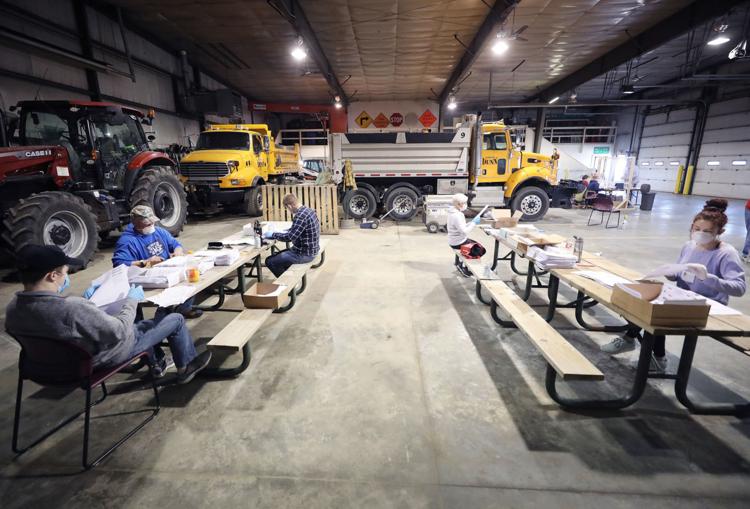 Election Day with COVID-19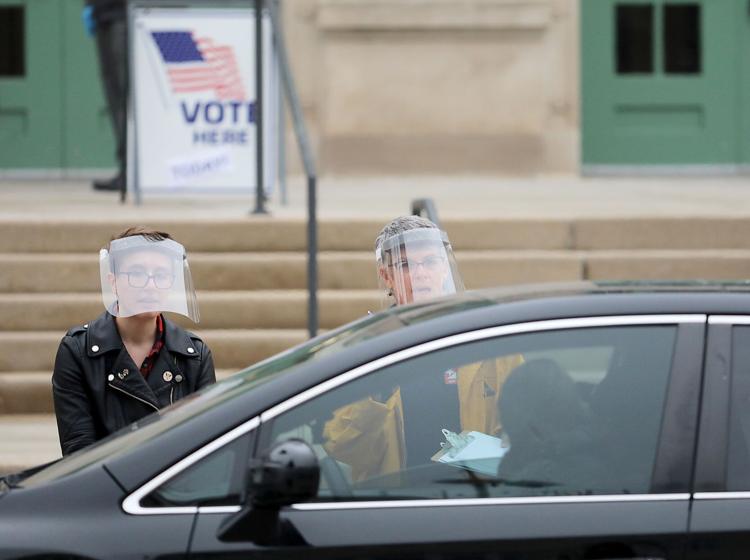 Election Day with COVID-19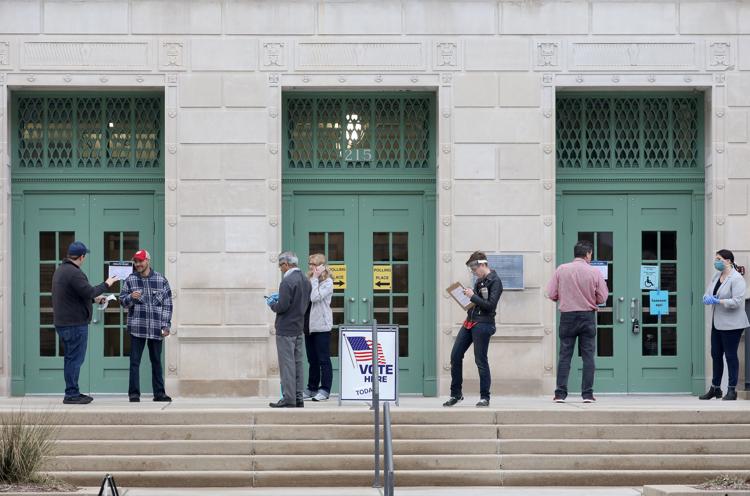 Election Day with COVID-19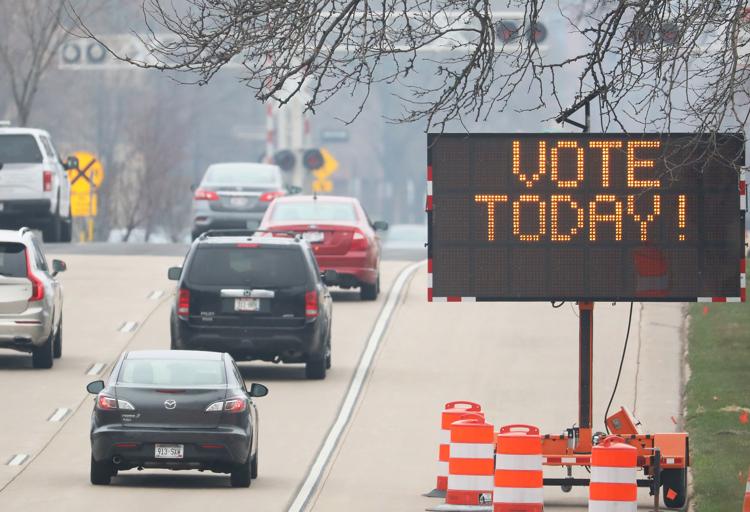 Election Day with COVID-19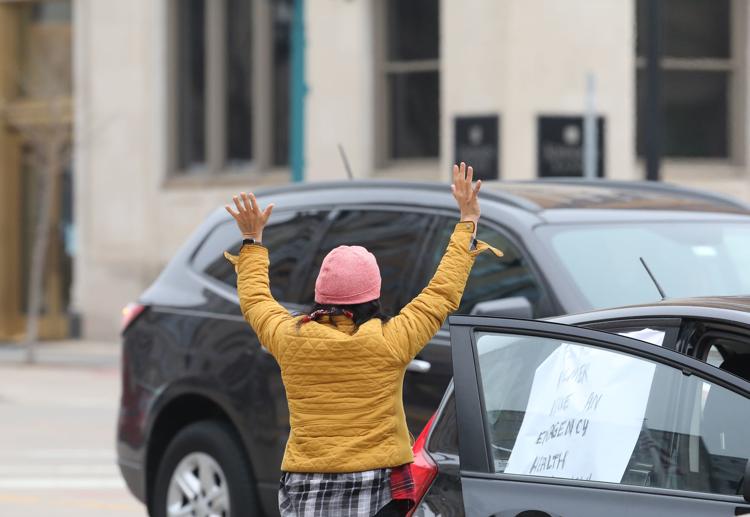 Election Day with COVID-19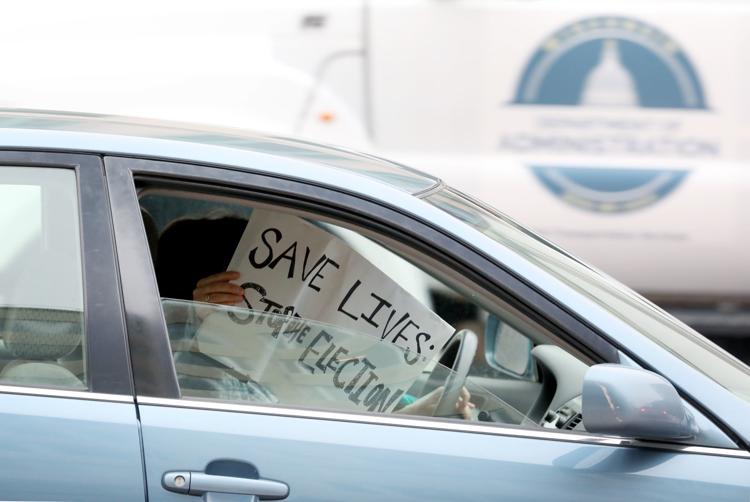 Election Day with COVID-19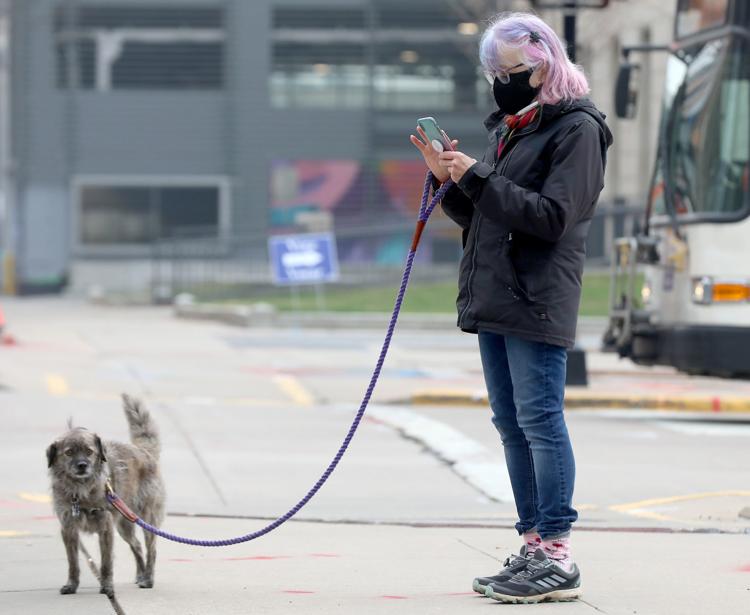 Election Day with COVID-19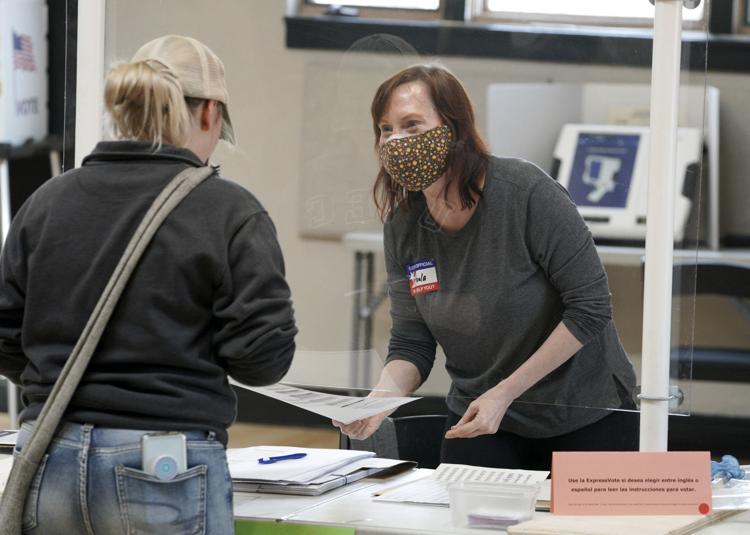 Election Day with COVID-19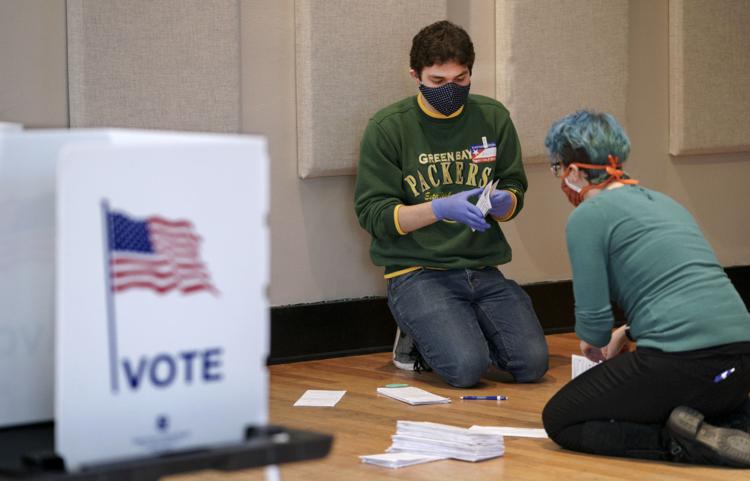 Election Day with COVID-19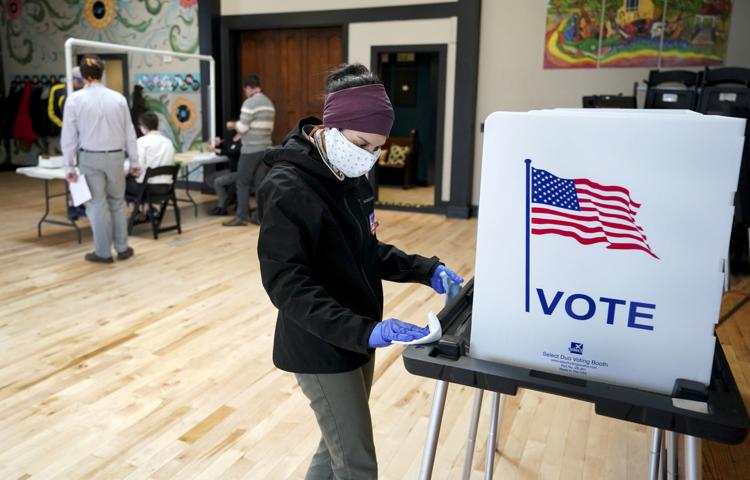 Election Day with COVID-19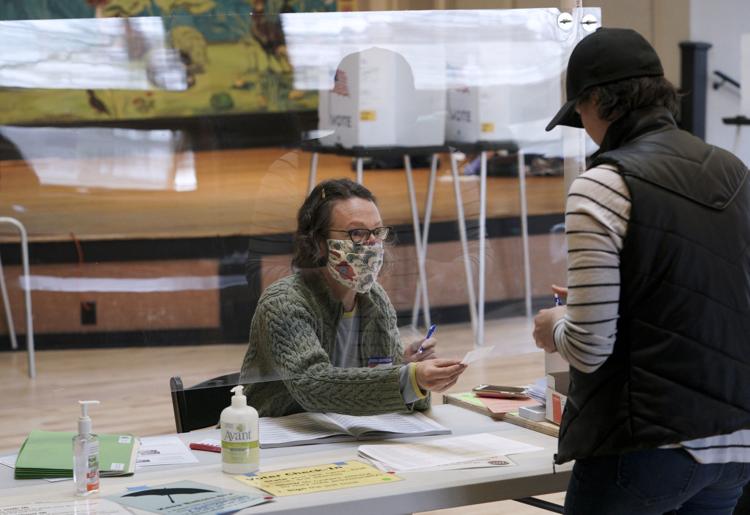 Election Day with COVID-19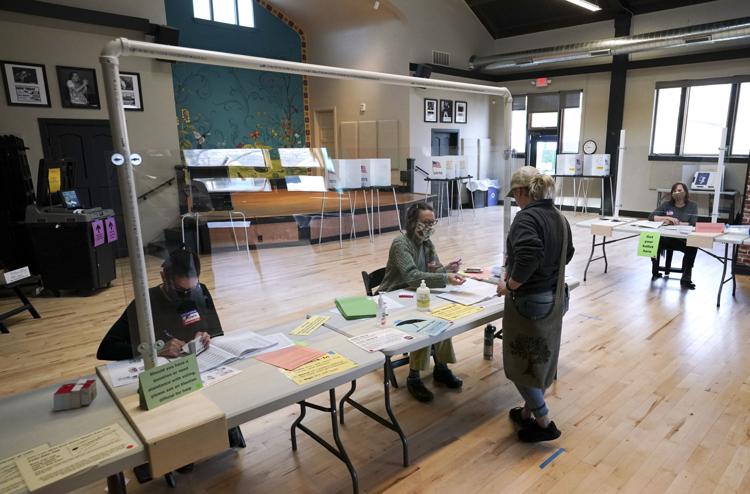 Election Day with COVID-19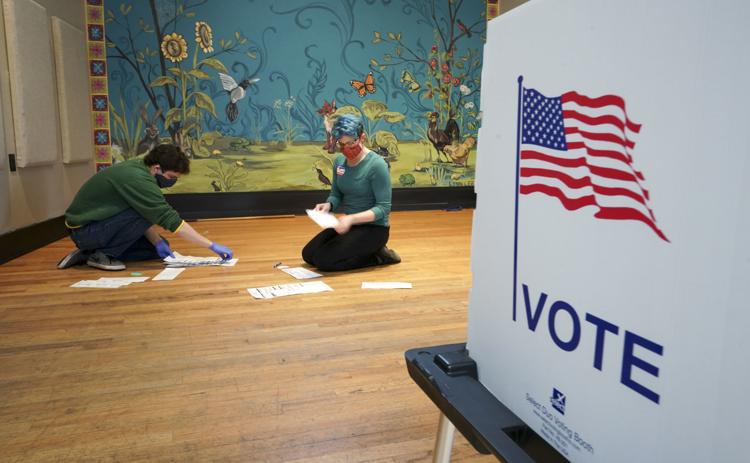 Election 2020 Wisconsin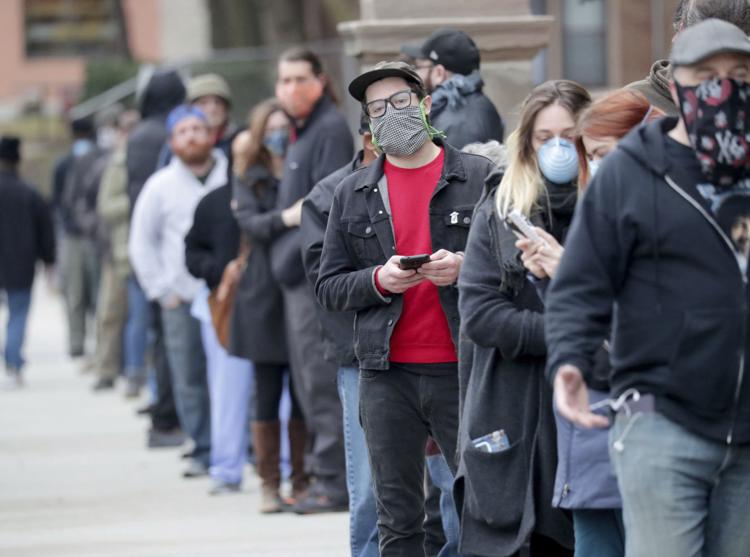 Virus Outbreak Wisconsin Election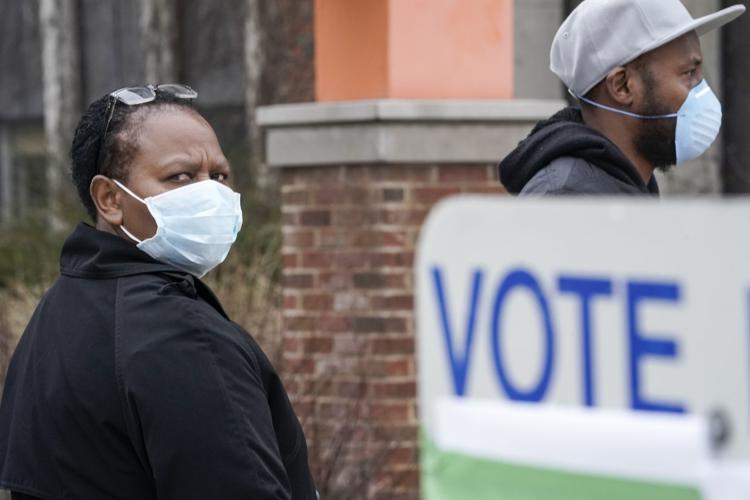 Virus Outbreak Wisconsin Election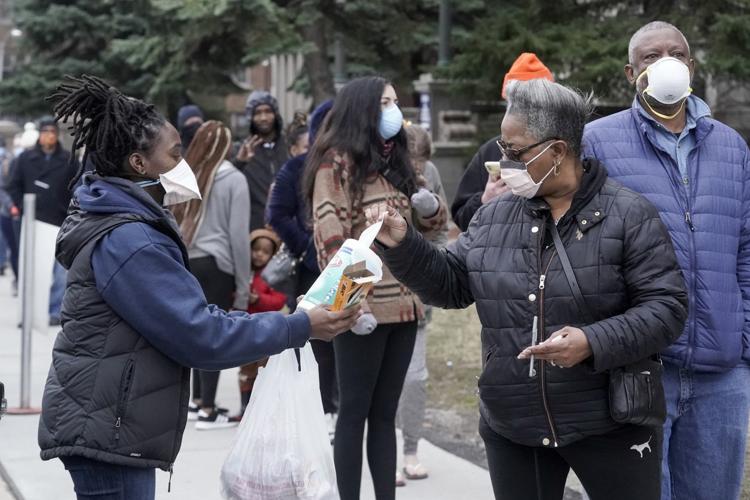 Virus Outbreak Wisconsin Election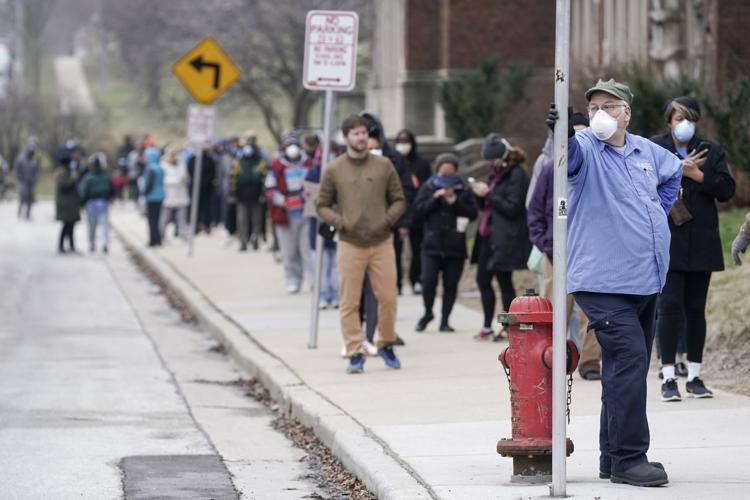 Virus Outbreak Wisconsin Election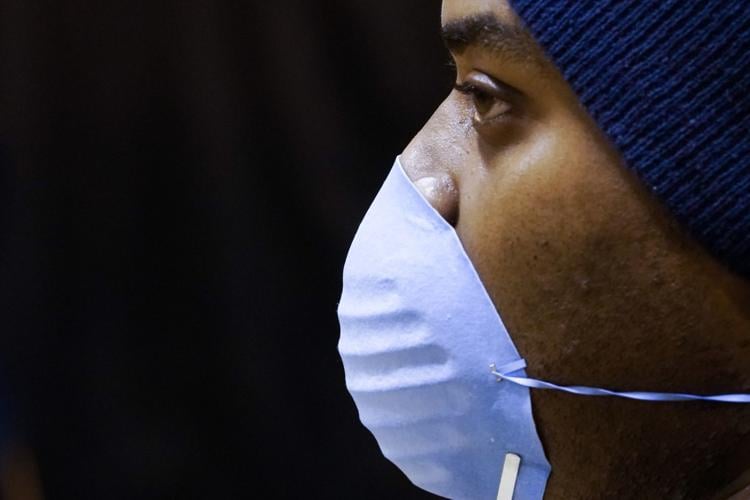 APTOPIX Election 2020 Wisconsin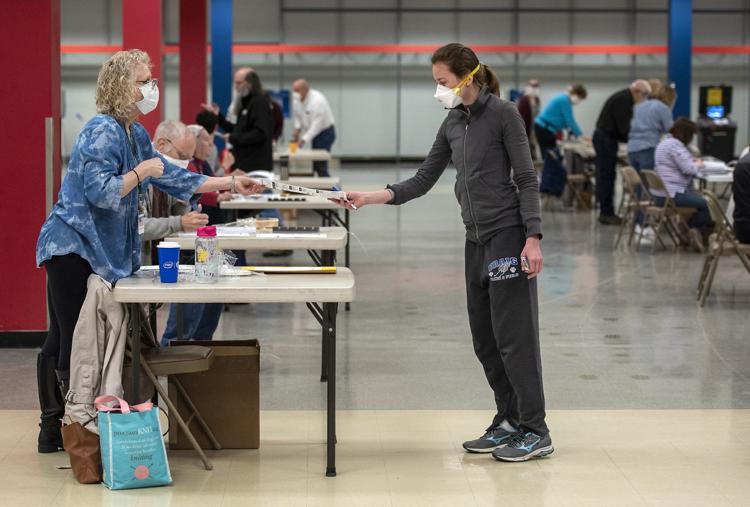 Wisconsin Election 2020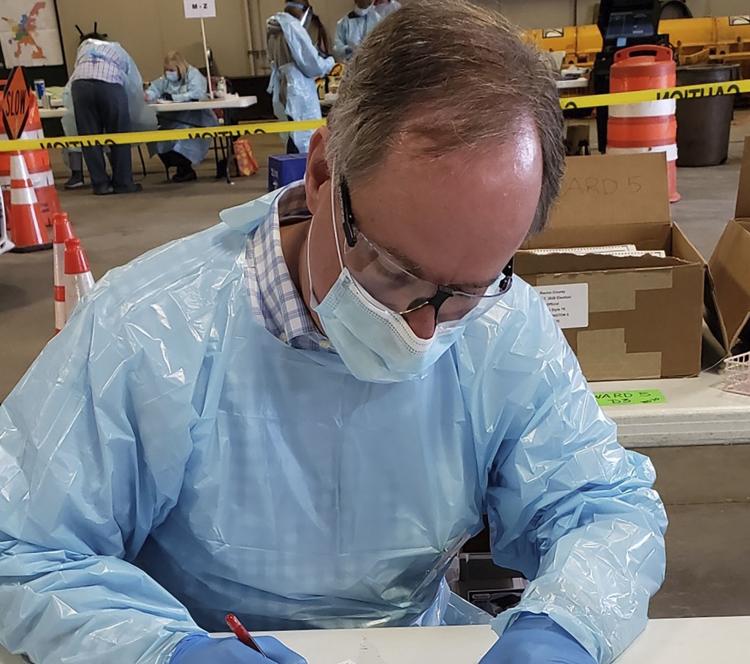 APTOPIX Election 2020 Wisconsin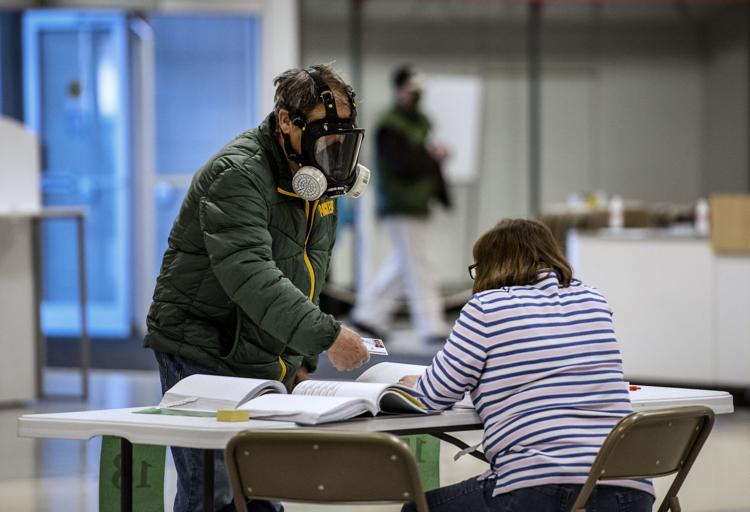 Virus Outbreak Wisconsin Election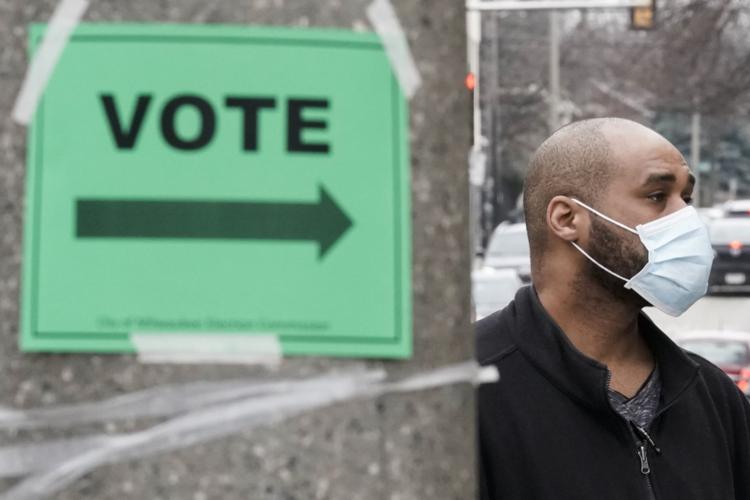 Masked poll worker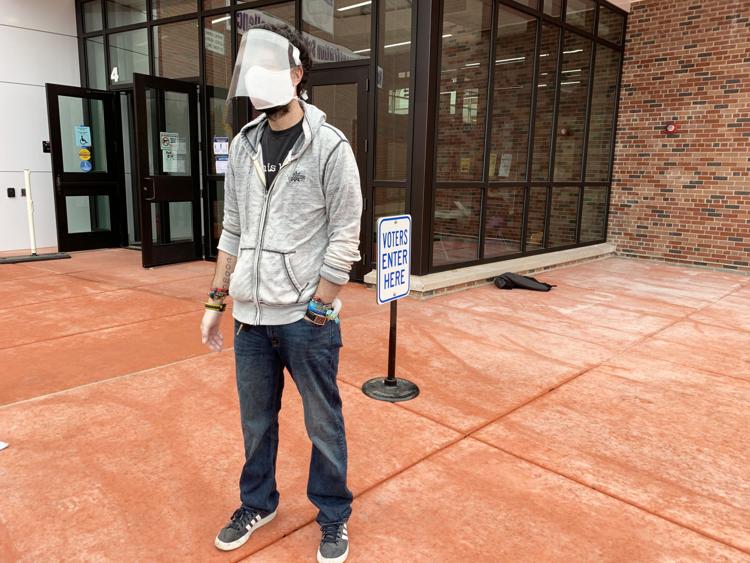 Election 2020 Wisconsin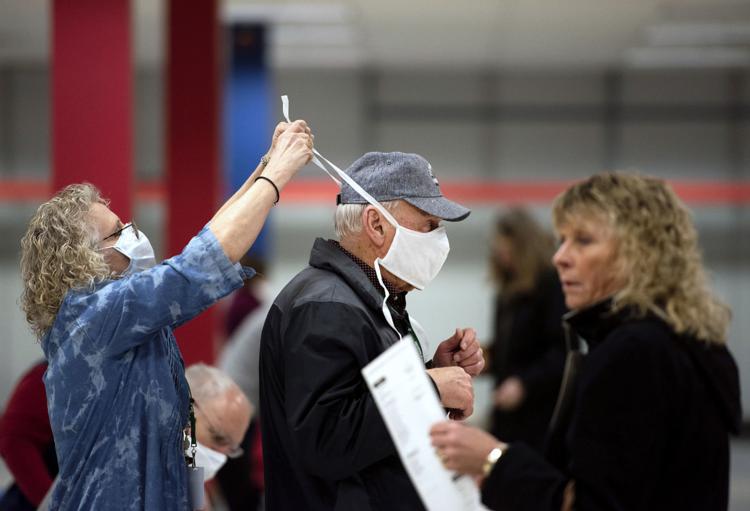 Middleton votes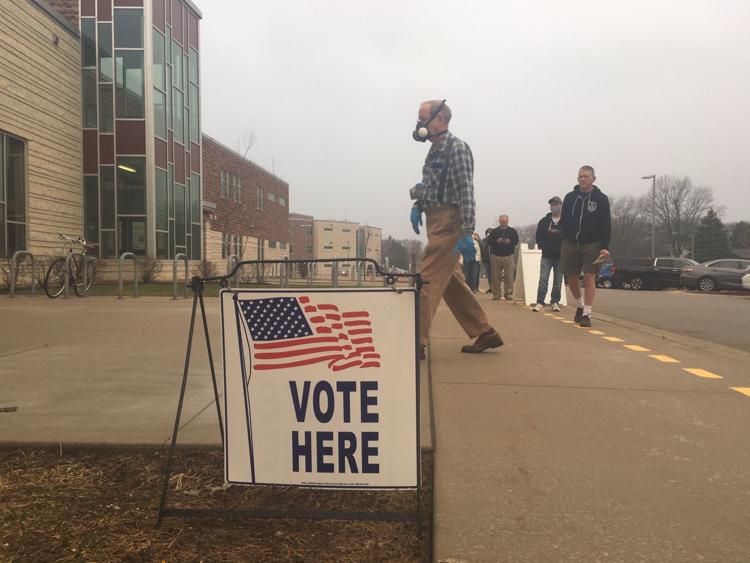 Concerned about COVID-19?
Sign up now to get the most recent coronavirus headlines and other important local and national news sent to your email inbox daily.