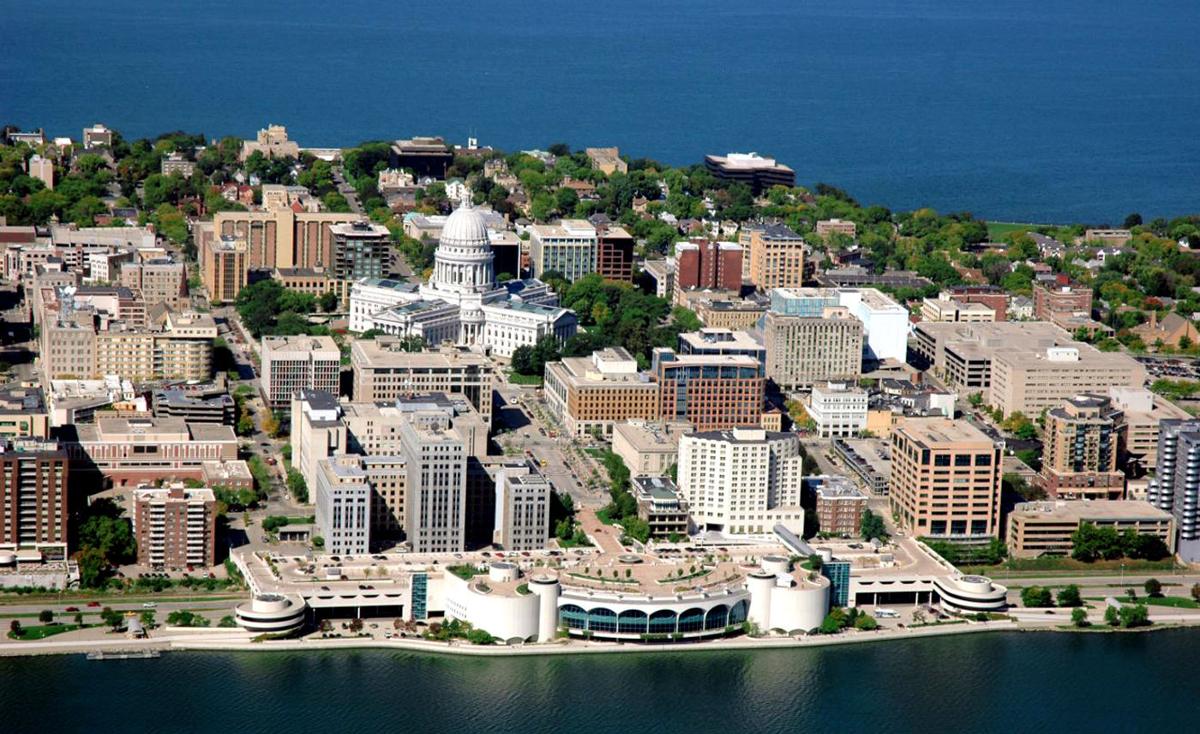 At times it seems Madison is awash in plans: blueprints for the city as a whole, and even more detailed plans for Downtown, neighborhoods, special areas and more.
But many parts of the city have no special plans at all, or very old ones, and there's uneven public influence on these powerful documents, which guide the growth, look and feel of the city through such things as land use, building height, density, parks and access to transportation.
To address those concerns, the city's Planning Division is proposing to create 10 to 15 "planning districts," which would cover every part of the city. Under the system, the city would still have one broad Comprehensive Plan, but existing neighborhood development plans would be absorbed into larger district plans while other specialized plans, called sub-area plans, would be aligned with district plans.
The discussions with the Plan Commission are only beginning, and there's a chance the city may opt to keep its existing framework. But planners are intent on improving the process, with more public engagement and an emphasis on racial equity.
"A system like the one we're contemplating would provide increased clarity and predictability for both residents and developers," city Planning Division director Heather Stouder said.
Under the existing planning framework, the city has not been able to provide targeted planning services beyond the high-level, broad recommendations in the Comprehensive Plan, Stouder said.
"Many parts of the city are not covered by more specific plans," she said. "We have dozens of sub-area plans covering small parts of the city and adopted over the last few decades. Some are overlapping. They vary in content and level of detail, often including too many recommendations or recommendations at too great a level of detail for the city to effectively implement."
The system lacks a consistent, standardized approach to neighborhood and sub-area plans, Plan Commission chairperson Ledell Zellers said, adding that there's no ability to cover all areas of the city with more specific plans at the level of detail that has been past practice due to city staffing levels and associated costs.
Further, there's a tendency to get uneven input from various neighborhoods and parts of the city when developing plans, and the contents of sub-area plans are very different from each other, Zellers said.
"It can't be denied that areas of the city that have the strongest neighborhood associations, which is often correlated with economic stability, wealth and whiteness, tend to receive the most attention in planning efforts," said Plan Commission member and Ald. Patrick Heck, 2nd District. "The funneling of planning funding and city staff time to these areas leaves less empowered neighborhoods at a disadvantage, so exploring ways to more evenly distribute planning efforts is necessary.
"Even alders have a range of available time and experience with development matters that can result in accentuating the divide," Heck said.
Goal: Equity
The use of planning districts could provide a more even-handed approach, more equitable coverage, greater consistency in what's covered in plans and more assurance that the big goals of the city — such as racial equity and social justice, adequate housing and adapting to climate change — are considered, officials said.
The approach would also deliver regular, scheduled updates of district plans, address emerging issues in a more timely fashion and potentially eliminate or reduce overlapping plans, they said. Updates would be scheduled so one area would not get more consideration than others.
Plan Commission member and Ald. Marsha Rummel, 6th District, said the concept is "interesting" and that covering every part of the city is important.
"We need to closely and critically assess the system we have now for planning, and its impacts on equity," Stouder said. "We need to do a better job of elevating the stated needs of those who rent their homes, and also the needs we foresee for future Madison residents."
"If the district plans become the most prevalent plans, that might be a positive change, because district plans will cover larger territories and be at a higher level," said Bill Connors, executive director of the development industry organization Smart Growth Greater Madison. "They will contain fewer detailed provisions that end up being included in neighborhood plans to satisfy only a few vocal residents.
"But if the whole city is covered by district plans and, in addition, much of the city is covered by a myriad of special area plans and neighborhood plans, that will add layers of complexity that will discourage private investment and economic activity in Madison," Connors said.
Existing plans
Among the questions some have about the proposed approach are what happens to all the city's sub-area plans, such as for the Near East Side, where there are neighborhood plans on either side of east Washington Avenue, as well as other plans.
Some of the existing plans — particularly those from a few decades ago that may lack relevance — would likely be "retired" and replaced. For others, all or portions of them would likely continue to be referenced as adopted plans like they are today, Stouder said.
"Many people have expended hundreds of volunteer hours on neighborhood and sub-area plans and we have some very good and well-considered plans," Zellers said. "It is important that that be respected and that this good work be incorporated in some way into new plans before the smaller sub-area plans are retired."
Said Heck: "It could also be argued that areas with a large amount of development, such as the Near East Side, Downtown, and Near West Side, with comparatively complex development scenarios, more density, greater potential for reducing car usage and more historic resources, should perhaps see more attention in planning efforts."
Rummel said she wants to know more about when and how the city will do in-depth plans like the recent Oscar Meyer Special Area Plan on the North Side, and the role and future of Community Development Block Grant plans, which provide funds for capital improvements.
"Whether we make incremental improvements or completely overhaul our planning framework, equity is a central question," Stouder said.
"How can we better prepare all parts of Madison for the growth and change we're experiencing — to support more complete neighborhoods with increased housing diversity, improved transit connections and ultimately more choices for Madison residents — particularly those with the fewest choices today?"
Dean Mosiman's memorable stores for 2020
In an unthinkable year dominated by COVID-19, I chose as my most memorable stories on struggles with homelessness, gun violence and handling of protests for racial equity, as well as pieces on big projects that will shape the city's future.
Early in the year, just before the COVID took hold, I teamed with photographers to look at the city's "barely humane" shelter system for homeless men in church basements. I've continued to cover how the pandemic forced changes in serving the homeless and the current search for a site for a new men's shelter. Meanwhile, many are addressing the needs, including Occupy Madison's opening of a "tiny hut" village on the East Side in December. 
In 2018, I did a four month project on gun violence in Madison, including a look at root causes and solutions. Tragically, the city experienced a record numbers of shots fired incidents and rise in shooting homicides this summer. The city and Dane County are now investing more in peer support to de-escalate tensions and a public health approach to violence.
The Black Lives Matter protests laid bare strains between many in the community and police. I tried to show how city officials struggle to protect protesters' First Amendment rights while keeping citizens and property safe amid continuing unrest Downtown. 
Amid it all, in an expression of confidence in the local economy, Urban Land Interests offered and the city approved a complex, $125 million redevelopment that involves historic preservation, demolition and new construction on Capitol Square. And it was a joy to detail how the $35 million Madison Youth Arts Center, which will be a diverse hub for children and families, is quietly taking shape on the Near East Side.