A performance art protest involving two-dozen women dressed in the eye-catching red capes and white bonnets from "The Handmaid's Tale" turned heads Wednesday at the Wisconsin state Capitol building.
Procession to the Capitol
Just before noon on Valentine's Day, the group of women made their way into the Capitol building from the State Street entrance.
Procession to the Capitol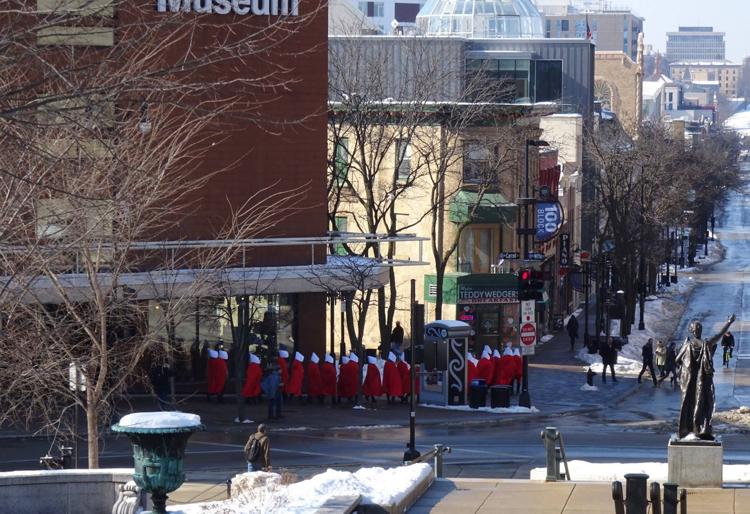 Procession to the Capitol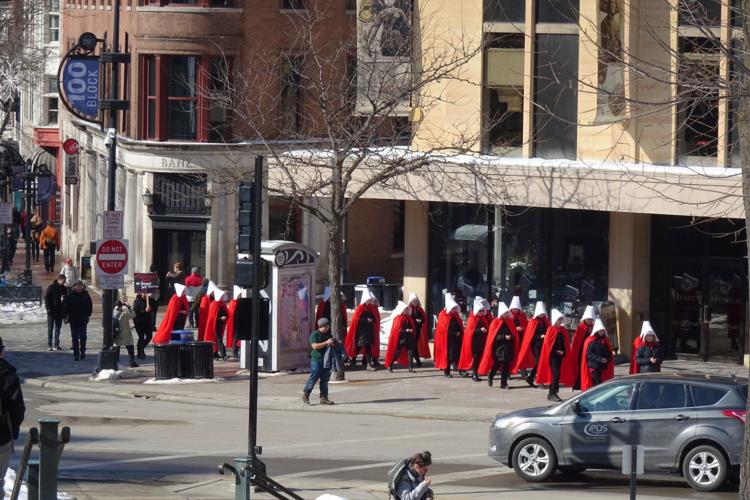 Procession to the Capitol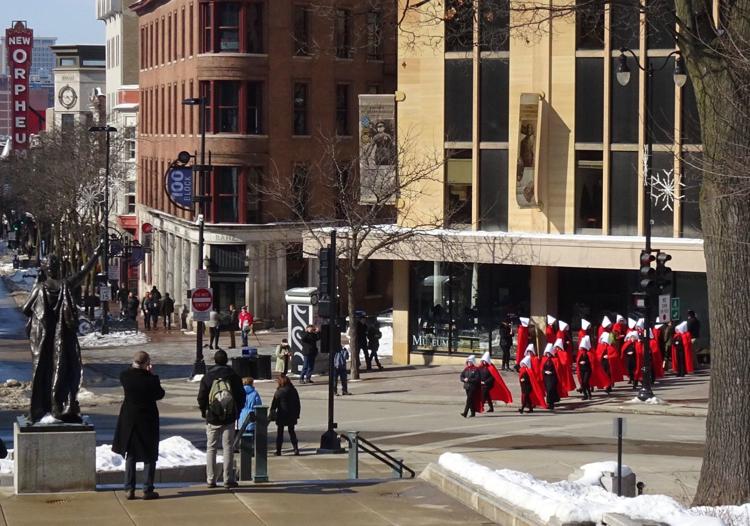 Instantly recognizable costumes
The protesters were dressed in the instantly recognizable red capes and white bonnets of the handmaid characters from Margaret Atwood's 1985 dystopian novel "The Handmaid's Tale," which was recently revitalized in a critically acclaimed 10-episode web television series.
In the book and show, women who are designated as handmaids are forced into sexual and child-bearing servitude in a future society where most women are unable to conceive.
Costumes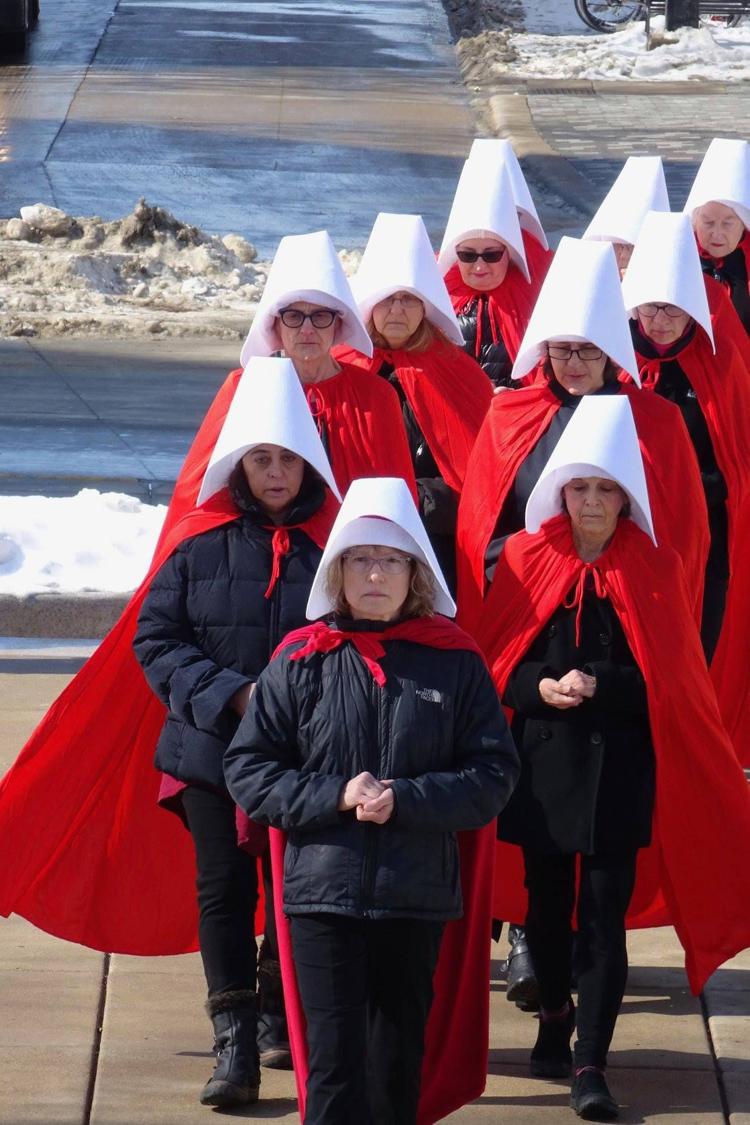 Entering the Capitol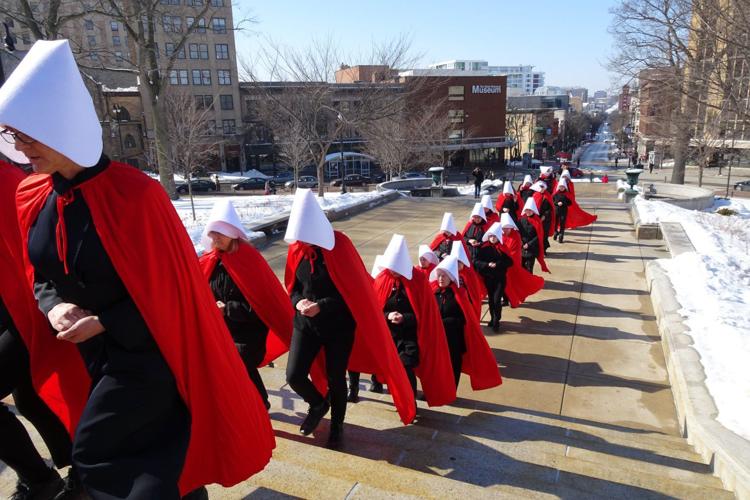 Entering the Capitol rotunda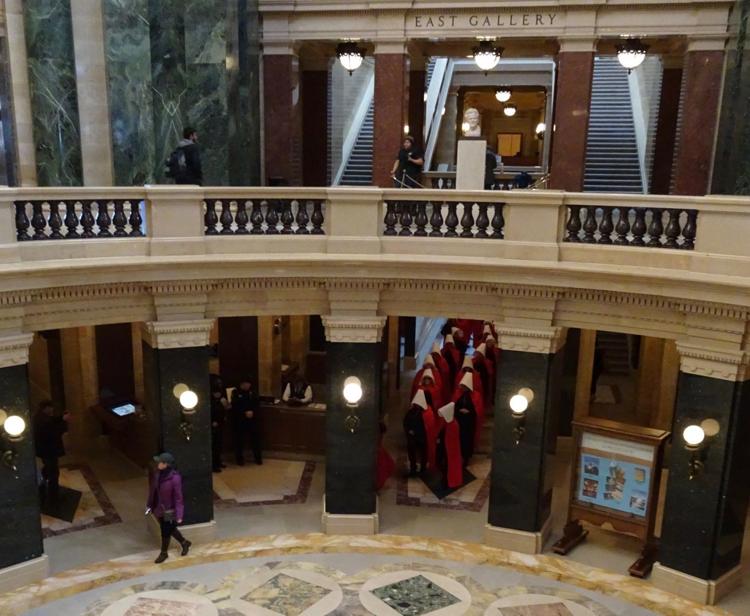 Forming a circle
Once in the Capitol, the protesters formed a circle in the rotunda on the ground floor as onlookers watched and snapped photos.
Forming a circle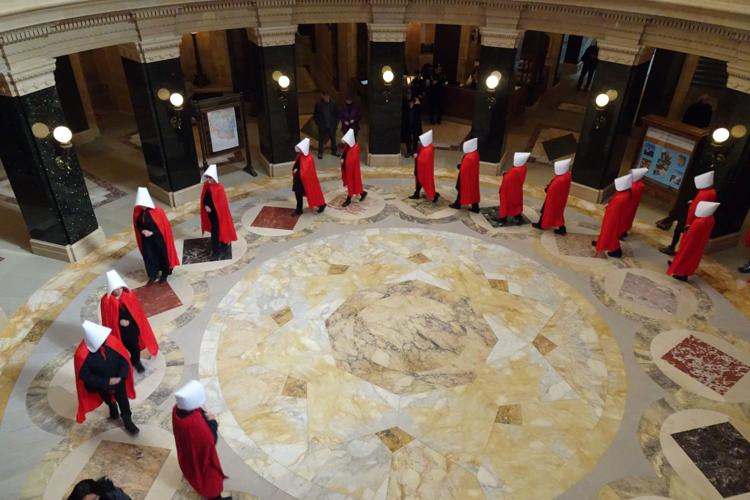 Forming a circle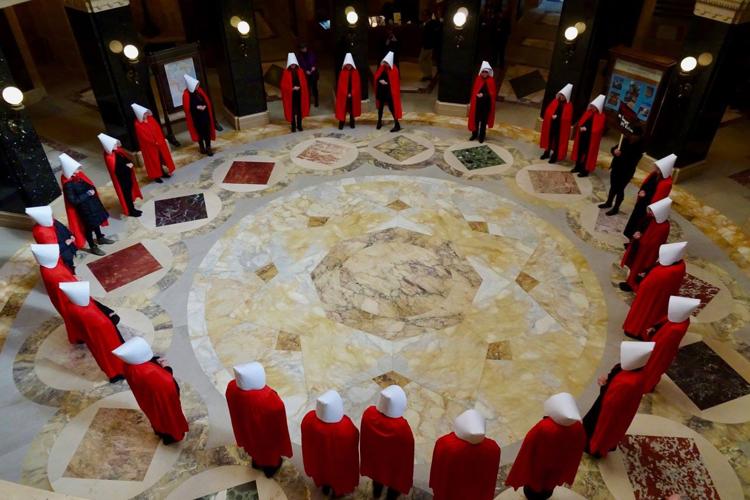 Forming a circle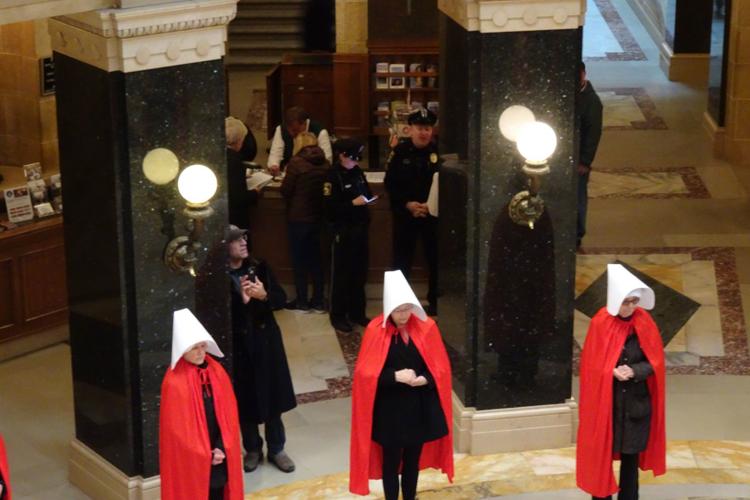 Dance finale
After forming the circle, the protesters threw off their handmaid's costumes, donned the pink "pussy hats" that have been fixtures at protests around the country since the election of President Donald Trump, and performed a dance routine.
Dance finale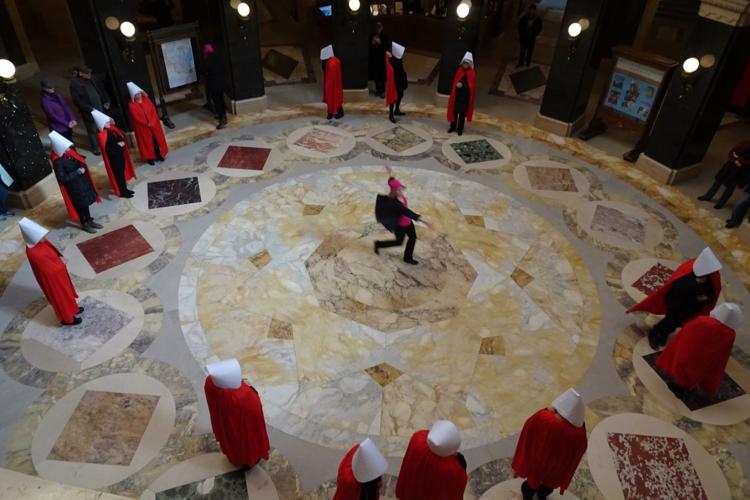 Dance finale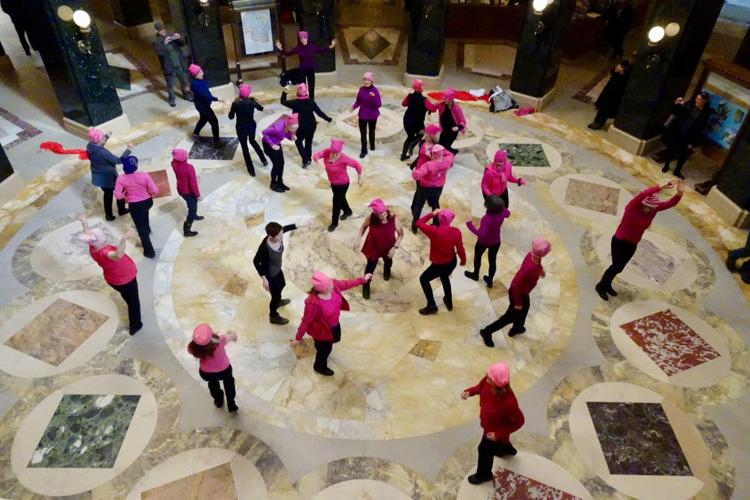 Dance finale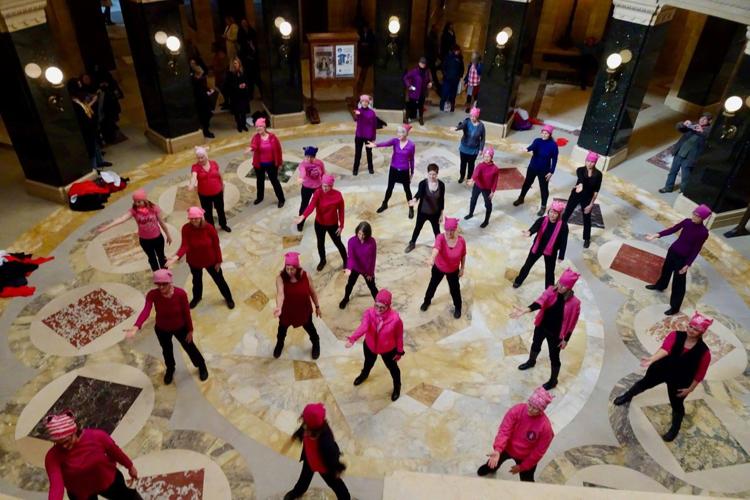 Seeking solidarity
"On V-Day 2018 we RISE for the safety and equality of all, irrespective of skin color, sex, gender identity, country of origin or socioeconomic status. We RISE for the rights of the marginalized, including refugees, immigrants and indigenous peoples," Brakarsh wrote on the protest's Facebook event page.
"The (One Billion Rising) campaign particularly recognizes the struggles of women and girls who are marginalized due to skin color, country of origin, gender identity, religion and or socioeconomic status. These are issues about which I care deeply — hence my involvement in OBR," Brakarsh said Thursday.
"The fact that dance is at the center of the movement made it a perfect fit for me — that and the fact that I love organizing flash mobs," she said, adding that Wednesday's protest was her 30th such event.