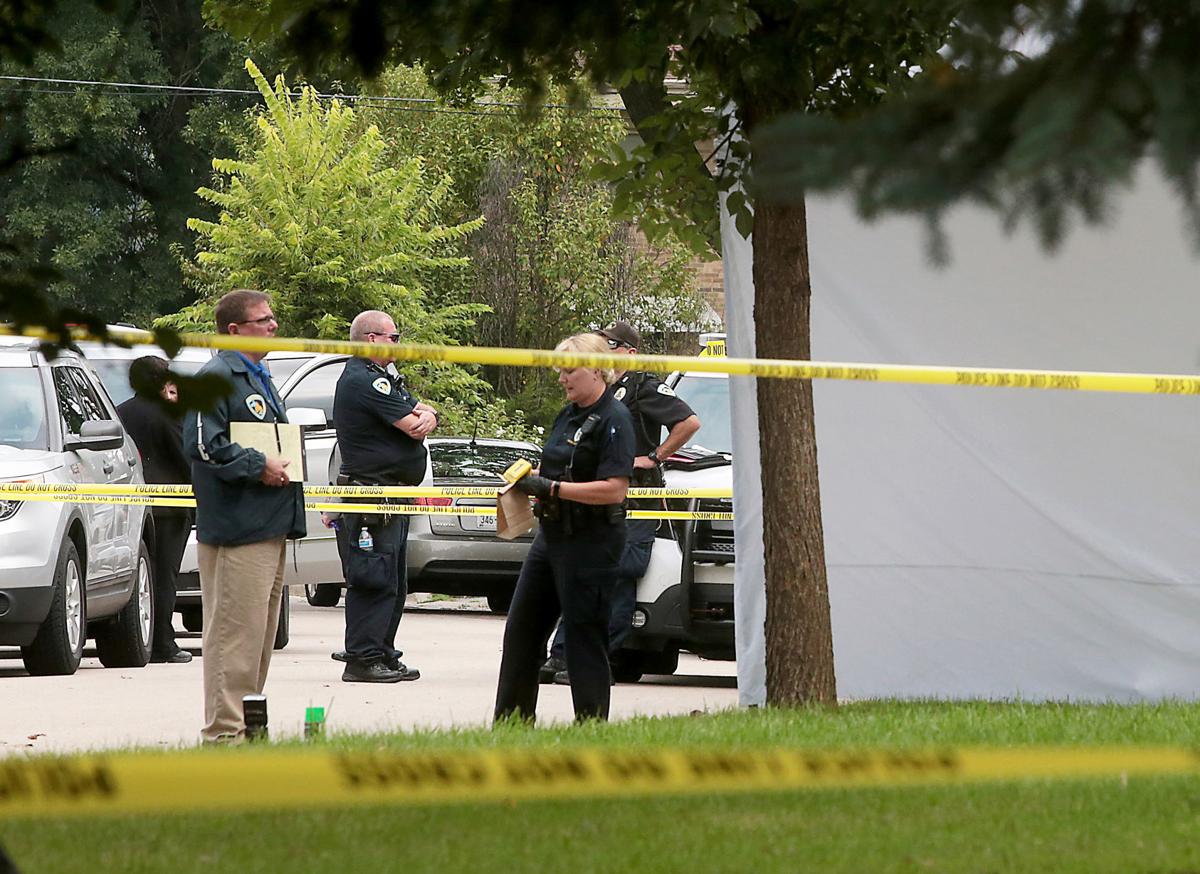 In separate initiatives, Mayor Paul Soglin and Dane County Executive Joe Parisi are proposing to spend a combined $745,000 in new money in an effort to reduce violence, particularly gun violence, and help youth and families living with unaddressed trauma.
Parisi, in his proposed operating budget to be unveiled Monday, will offer $455,000 to create new positions to tackle youth trauma, sex trafficking and chronic neglect, and to increase funding for the county's Youth Restorative Court.
"It's about addressing root causes of challenges we face," Parisi said. "There are many pieces to this puzzle."
Soglin, in his proposed operating budget to be introduced to the City Council Tuesday and publicly released on Wednesday, will continue funding $400,000 for peer support efforts to help those caught up in cycles of violence, and adds $300,000 — a 75 percent increase — for additional peer support that would proactively reach into neighborhoods.
The moves come after troubling increases in homicides and incidents of shots fired in 2016 and 2017, and continued shootings and weapons violations this year. On Wednesday, a 16-year-old La Follette High School student suffered a non-life-threatening injury in a shooting near the high school. Just over a week earlier, on Sept. 19, a 16-year-old was shot in the leg and another teen's arm was grazed by a bullet when a teen accidentally fired a handgun aboard a Metro Transit bus, also near La Follette.
"We've got a significant problem with a generation in their 30s and 40s who experienced significant trauma as youths who are now involved in a great deal of domestic abuse with a lot of it playing out in front of their children," the mayor said. "Look at our 12 or so most significant incidents each night. Six, seven, eight of them involve violence between people who are acquainted with each other. Frequently knives are involved. At times, guns."
The new funding follows an initiative by Public Health Madison and Dane County that seeks to create a public health approach to addressing violence, build a broad community coalition and create a plan to stop the harm. That initiative, still in its infancy, treats violence as a public health emergency and relies on data, science and the voices of those most affected to cure it.
Any successful strategy to address violence must consist of three parts, Soglin said: traditional law enforcement, initiatives to deal with the consequences of trauma and treat violence as a disease, and peer support by people whose own backgrounds lend them the credibility needed to calm flareups of violence.
Soglin's proposal is intended to build on a new peer-support approach in which people, preferably those who have gone through similar experiences, are trained to provide support to those involved in incidents of violence or people leaving incarceration.
You have free articles remaining.
"This is an area we've found to be very effective — if we have the will to fund it," the mayor said.
The new funding would add language to city contracts that would have additional peer support specialists — people well known in neighborhoods, do outreach and make contact with residents and help deal with individual needs, Soglin said. "It's not just about responding to violent incidents," he said.
The mayor said he'd like to do more. "I'd like to see it funded at $2 million or $3 million," the mayor said. "Maybe that will happen one day."
Sudden and tragic, gun violence is increasing in Madison and the surrounding area, bringing both heartbreak and a thirst for revenge. For four…
Parisi, too, is seeking to expand efforts, with much of the focus on unaddressed trauma.
Too many children are living in crisis with burdens of poverty and addiction and living with vivid traumatic experiences, Parisi and Human Services director Lynn Green said. Early intervention is key to achieving better outcomes when treating those with mental health challenges, they said.
"These kids are on a path that's not going to end up in a good place," Parisi said. "We're trying to go upstream as far as possible. It's got to be comprehensive."
In his budget, Parisi will be seeking:
$93,500 for a county youth trauma coordinator, who would collaborate with county Neighborhood Intervention Program staff to identify young people who have experienced trauma and work with them at critical stages in their development.
$87,900 to team with NIP on preventing sex trafficking by working directly with young women and intervening before predators take advantage of their often challenging life situations.
$175,800 to create a chronic neglect work team of two social workers who would focus on families with children ages 5 and under, helping work on the developmental needs of children in the home. Although what's occurring in these households may not meet the legal threshold of "abuse," in which cases are referred to the county's child protection services, the social workers would help young people with significant unmet needs.
$87,900 to expand the county's Community Restorative Court, which focuses on rehabilitation and accountability over more rigid sanctions that can hurt a young person's ability to get a job or find stable housing.
"We need all of these pieces if we're going to deal with these very complex challenges," Parisi said.