In August 2012, Paul Jadin received a six-figure job offer to lead the Madison-area's economic development agency. When Jadin, the first CEO of the Wisconsin Economic Development Corp., told Gov. Scott Walker about the offer, he said, the governor asked him to stay.
But the next day, Jadin said, Walker's chief of staff and then Walker himself called back with a surprising message: Jadin should take the job because WEDC and its secretary would be blamed for the state falling short of Walker's campaign promise to create 250,000 jobs in his first term.
"I hope you understand that I cannot be accountable for the job numbers," Walker said, according to Jadin.
Jadin said he told the governor it was foolish to blame an agency the governor had created to carry out his pledge and at the time led as board chairman, but Walker, Jadin recalled, didn't respond to that concern.
The job Jadin accepted that day was as president of Thrive, now known as the Madison Region Economic Partnership. On Wednesday, Jadin resigned that $208,000-a-year job in order, he said, to speak publicly about Walker.
Jadin is the fourth former Walker Cabinet secretary to criticize the Republican governor, who is running for a third term against Democratic state Superintendent Tony Evers. Earlier this week, Jadin and two other former secretaries endorsed Evers in an open letter and accused Walker's administration of engaging in "mischief" and "cover up."
"He wanted the world to know that if he didn't hit 250,000 jobs someone was to blame for it, and it wasn't him," Jadin said in an exclusive interview with the Wisconsin State Journal.
Although Walker is not known to have pointed a finger at the agency himself, Jadin said top Walker aides pushed negative stories about the agency to the media in what he described as "basically a conspiracy to defame his own agency."
Jadin, 63, acknowledged his decision to criticize the governor less than three weeks before the November election will be seen as politically motivated.
"Of all the people I talk to, they just say, 'Why don't you let this die? It hasn't hurt you,'" Jadin said. "It just bothers me."
Walker's chief of staff, Eric Schutt, disputed Jadin's recollection of the August 2012 conversation.
"Paul was told he was going to be held accountable for his performance as the head of the agency, not for job numbers," Schutt said Friday in an emailed response to questions from the State Journal.
Walker's campaign highlighted improvements at WEDC since Jadin left and a 2013 audit that found the agency lacked required policies, gave out awards to ineligible recipients and did not perform required oversight.
Problems started after 2011 loan
Jadin said friction with the governor's office began after an internal dispute with then Department of Administration Secretary Mike Huebsch over what turned out to be a bad $500,000 loan made in late 2011 to a Walker donor, which the State Journal first reported in 2015.
Huebsch had originally urged the agency to give a $4.5 million loan to Building Committee Inc., whose owner had given $10,000 to Walker's 2010 campaign. Jadin ultimately signed off on a half-million dollar loan to the company, which never paid it back and has since folded. Jadin said Huebsch ultimately pushed for an additional $1.5 million loan and didn't drop it until Jadin said he would only agree to it if Walker himself signed the contract, which didn't happen.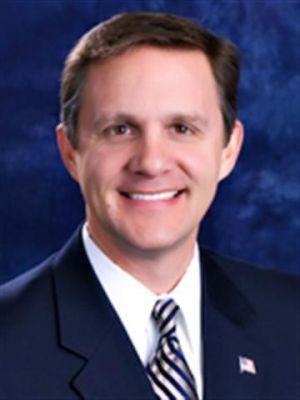 Huebsch, now a member of the Public Service Commission, didn't respond to multiple requests for comment.
Jadin, a former Green Bay mayor who considers himself a Republican, has accepted responsibility for early missteps the agency made in reviewing certain award applications, but he said the administration seemed to go out of its way to embarrass the agency starting in June 2012.
Jadin said the first example was when the state canceled bidding for a $15 million statewide information system for school districts after it was discovered WEDC offered Wisconsin-based software company Skyward tax breaks if it won the contract. Huebsch's DOA said it put the bidding process on hold because the tax credit might give the appearance of an unfair advantage.
Yet Jadin said he began working with Skyward in spring 2011, kept Walker apprised of the award and obtained a legal opinion from his staff attorney in December 2011 that the deal was lawful. A second outside legal opinion written in August 2012 offered the same assessment.
The Skyward deal was intended to provide $11.7 million in tax credits in exchange for 612 new jobs and $20 million in capital improvements.
"One of the toughest things I had to do was sit at our next board meeting" in June 2012 "and watch the governor lie to our board about what he knew about Skyward," Jadin said.
Schutt disputed Jadin's characterization and said Walker didn't learn about the Skyward award until after the June 2012 recall.
"As Paul has previously confirmed in your paper, during his tenure, WEDC would frequently copy the Governor on letters to potential grant recipients without the Governor's knowledge and without forwarding those letters along to the Governor's attention," Schutt said.
Walker aide joins WEDC
Not long after, the agency hired Walker aide Ryan Murray as chief operating officer. Jadin said Huebsch and Schutt had asked him to hire Murray for a top executive opening at WEDC in May 2012. Jadin interviewed Murray and found him to be "woefully unqualified" but was told by the governor's aides he didn't have a choice.
Schutt said Murray joined WEDC "to improve operations."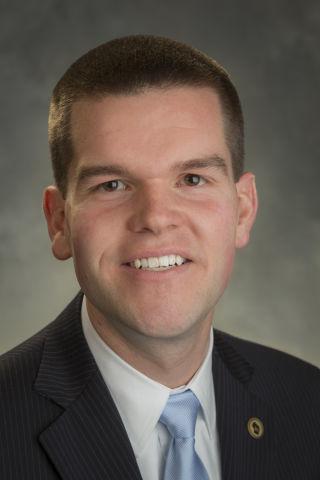 Upon his hiring Murray told the Milwaukee Journal Sentinel his job was to improve communication between the governor's office, WEDC and other state agencies. "There was definitely a ball that got dropped there," he told the newspaper of the Skyward deal.
In September 2012, the State Journal reported on a letter from the U.S. Department of Housing and Urban Development saying WEDC failed to follow federal law and internal policies in issuing economic development grants. Jadin said one of the main problems flagged by HUD was that WEDC didn't have authority to administer the Community Development Block Grant program because Huebsch had refused to sign a letter authorizing WEDC as the designated agency.
In response to the HUD criticism, control over CDBG funding was moved from WEDC to Huebsch's DOA.
Then in late October 2012, Murray and Walker informed the WEDC board that the agency had lost track of $8 million in past-due loans. Murray again told reporters, "clearly, a ball was dropped here."
But according to Eric Schroeder, who was WEDC's chief financial officer at the time in question, the way the issue was characterized was a "misnomer. … At no point did we not know who owed us what and when."
The real problem, Schroeder said, was that a period of time elapsed when follow-up letters to past due loan recipients were not issued. That started after the state Justice Department stopped sending out the letters, which was past practice under the old Commerce Department, he said. WEDC contracted with an outside law firm to draft new notification letters, but the process was delayed when several WEDC vice presidents objected to the blunt language in the letters.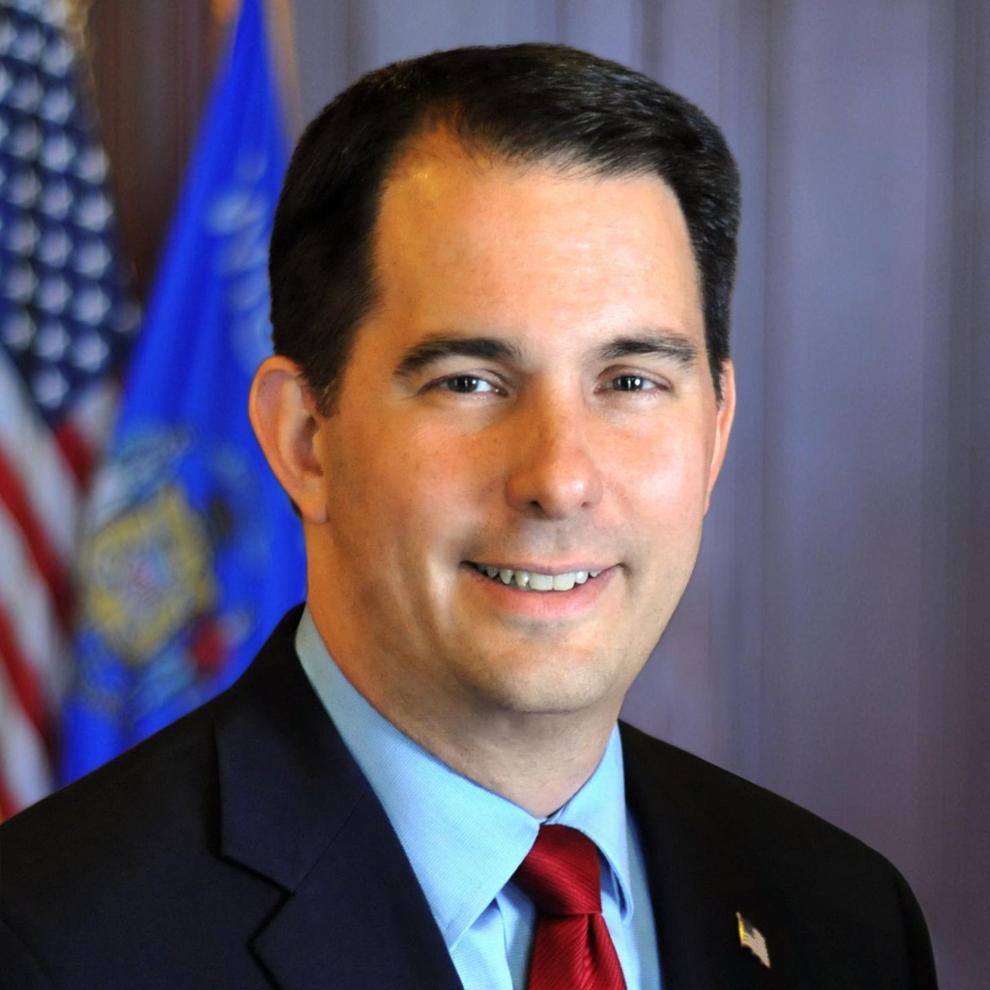 Jadin left the agency on Nov. 1, 2012, shortly after the problem became public.
Other problems at the agency during Jadin's short tenure, such as the $500,000 loan to BCI, didn't come to the public's attention until 2015.
Agency emails show WEDC learned the BCI loan was problematic in April 2012 when a car dealership called to say BCI's owner had promised to pay back more than $220,000 in personal debt with a state grant. Yet after Jadin left, WEDC continued to help the company try to obtain federal bonds under the direction of Murray. The deal never worked out because BCI couldn't obtain a financial commitment from a bank.
Murray, now a lobbyist, didn't respond to multiple requests for comment.
Hiring concerns
Jadin also recounted an interaction with Walker in early 2011 related to the hiring of Brian Deschane, the son of a Walker donor, for a high-paying supervisory job in the Division of Regulation and Licensing. At the time, the division was housed within the Commerce Department but later moved to the Department of Safety and Professional Services.
Jadin, who was commerce secretary before the agency switched over to being WEDC, recommended two candidates to DSPS Secretary Dave Ross, who is now transportation secretary, but Ross told Jadin he had received instructions from Walker's office to hire Deschane.
Former Department of Financial Institutions Secretary Peter Bildsten, another Walker critic, said the administration similarly forced him in 2013 to hire George Petak, a former Republican state senator from Racine who had been recalled because he voted for a Miller Park stadium tax. He said a Walker aide told him "it's your turn" to take someone and he reluctantly agreed.
"It was never explained to me other than I needed to find a significant six-figure position for him," Bildsten said in an interview. "He had absolutely no qualifications."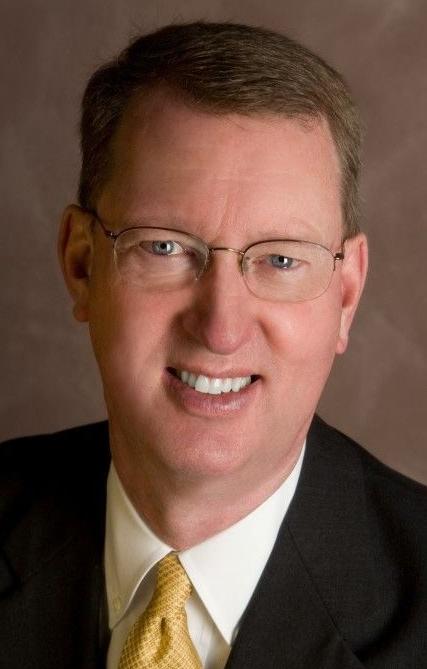 After the hiring of Deschane led to news reports about the hire, prompting Deschane's resignation, Jadin said the Milwaukee Journal Sentinel asked what he thought about Walker blaming the episode on him. He later took Walker aside and told him, "Don't ever do that to me again. I will never lie for you."
The governor, he said, didn't say a word.
"I thought maybe … he'd say, 'Geez sorry Paul we've got to communicate better with you from now on,' that sort of thing. But he literally didn't say a word," Jadin said. "That changed our relationship from that point forward."
Schutt said Jadin's account of the conversation is "total fiction."
"Jadin never said anything of the sort to the governor," Schutt said.
Editor's note: The story was corrected to say George Petak was recalled.