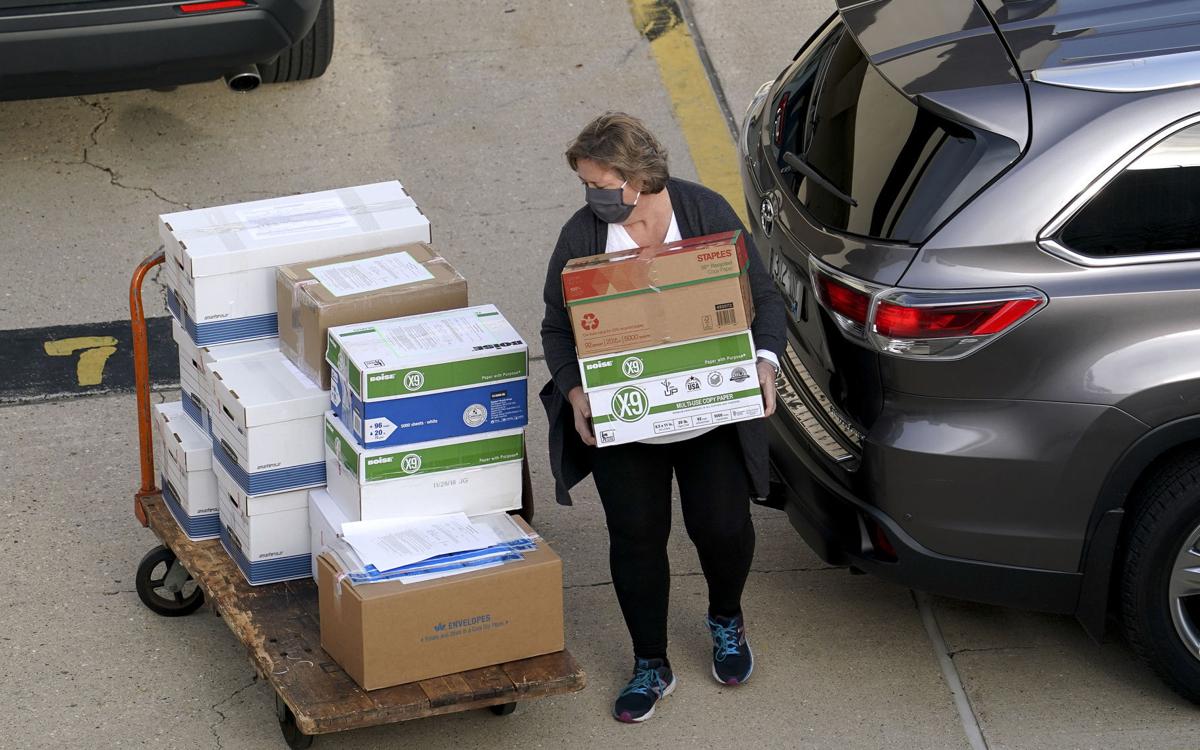 Wisconsin's partial presidential election recount in Dane and Milwaukee counties is set to commence Friday, and the process has already demonstrated the deep political divides glaringly apparent in the state and nation.
And while the Trump campaign's allegations of election "irregularities" may have a hard time passing muster in Dane and Milwaukee counties, the objections could still be headed for a court battle that could prolong Wisconsin's time in the political spotlight.
"This is going to be for the courts to decide," said Republican Wisconsin Elections Commission member Dean Knudson during a highly contentious, nearly six-hour meeting Wednesday night. "I don't believe it's for us to decide."
County elections officials in Dane and Milwaukee spent Thursday preparing for the recount effort, while expressing deep skepticism about the Trump campaign's allegations. Those claims, potentially affecting thousands of ballots, include that absentee ballots obtained in person without a separate written request, those from voters who declared themselves "indefinitely confined" and didn't need to submit a voter ID, and those for which clerks corrected missing witness addresses should be tossed out.
Dane County Clerk Scott McDonell, who is chairman of Dane County's three-member Board of Canvassers, said the allegations appear better suited for court.
"It seems more like a legal argument. You don't like the Elections Commission ruling from years ago that was bipartisan," McDonell said, referring to longstanding guidance from the Wisconsin Elections Commission supported by Republicans and set four years ago that allows local clerks to fill in the missing addresses of witnesses on absentee ballot envelopes if they have reliable information.
The Dane and Milwaukee County Boards of Canvassers will determine how to address the Trump campaign's allegations, but President Donald Trump has the right to challenge Boards of Canvassers' determinations in court.
Under state law, Wisconsin Chief Justice Patience Roggensack, supported by conservatives, gets to appoint the circuit court judge who would first oversee any legal challenge to the recount, and could also pick the appeals court to hear further challenges.
During Wednesday night's Elections Commission meeting, Knudson referred to one of the Trump campaign's allegations, going so far as to question whether absentee ballots requested through the Elections Commission's website were invalid because of how those requests are accounted for.
"I hope we haven't created a system at WEC that entices people to request a ballot that actually isn't in keeping with the law," he said.
Democrats slammed his remarks as outlandish.
Elections officials have said there are no widespread occurrences of fraud. While some of the Trump campaign's allegations, if true, would likely affect much of the state, the campaign chose to focus its recount efforts on Dane and Milwaukee counties, the two most populous counties and largest sources of Democratic votes.
If successful, that would lead to ballots in those counties being thrown out while ballots with the same problems in Wisconsin's other 70 counties would remain untouched, although the Biden campaign retains the right to request a statewide recount.
Democratic former Vice President Joe Biden won statewide by 20,608 votes.
Marathon session
Elections commissioners sparred for more than five hours Wednesday night about recount issues big and small, ranging from how counties should balance public health concerns with the right of campaign representatives to view and challenge ballot materials to changes to the commission's recount manual that provides clerks with guidance about how to properly run the recount effort during a pandemic.
They also argued about issues that previously haven't come under debate, such as whether the commission as a whole, as opposed to solely the chairperson, has a role in final election certification, or whether absentee ballots requested online are valid.
The commission, which consists of three Republican members and three Democrats, requires a majority vote of four members to pass a motion, leading to a number of deadlocks on recount topics, heated debate and partisan accusations.
"It's just remarkable the six of us in a civilized fashion can't agree to this stuff," said Democratic commission member Mark Thomsen.
The Elections Commission ultimately unanimously issued a recount order for heavily Democratic Dane and Milwaukee counties Thursday after receiving a recount petition and payment of $3 million from Trump's campaign.
A theme in much of the hours-long dispute was concerns from Republican commissioners who wanted to ensure that local public health orders don't prevent campaign representatives and other observers from viewing ballot materials in order to make objections.
Democrats wanted to make sure that public health guidance was being followed, and didn't believe the Elections Commission could overrule local public health authorities. They criticized Trump's allegations of "irregularities" as removed from reality.
Board chair Ann Jacobs, a Democrat, said Trump's allegation that election clerks mailed thousands of absentee ballots to voters who hadn't requested them was "absurd," "factually bizarre" and a "vague, paranoid conspiracy."
"What we ought not be doing is watering that plant of baloney," she said.
By the book?
Notable Republicans, such as Trump's former chief of staff Reince Priebus, called out the Elections Commission for calling a meeting to update the manual. However, the meeting happened in part because a Republican commissioner, Bob Spindell, had questions about the process, as well as local election officials.
State Republican Party chairman Andrew Hitt tweeted that he believed the changes would have made it harder for the Trump campaign to raise objections.
The commission, however, never proposed removing a provision of the manual that states: "The board of canvassers must, however, allow the candidates and their representatives and/or legal counsel to view and identify the election materials."
The changes largely ensure health officials can enforce public health guidance, such as the wearing of masks. The changes that the commissioners eventually agreed upon include adding that state law "does not specifically dictate how many individuals must be allowed to observe a recount," but that "the ballot and materials must be available for candidates and their representatives to view and offer any objections to a ballot being counted."
They also approved other health guidance making clear that local officials can order observers to wear masks and take social distancing measures into account.
Conducting recounts
Both Dane and Milwaukee counties are expected to begin their recounts Friday, although Dane County won't begin actually tallying votes until Saturday, after they've conducted a public test of the electronic voting machines.
Milwaukee officials said they plan to finish the recount Wednesday, while Dane County hasn't yet estimated when it plans to complete its count.
To comply with public health guidance due to COVID-19, Dane County is conducting its recount in the spacious Monona Terrace, while Milwaukee County is conducting its recount in the Wisconsin Center. On Thursday, ballots were delivered to the Monona Terrace and are being guarded by Madison police. The recount will be conducted using machines as opposed to a hand recount to ensure efficiency amid the pandemic.
The Dane County Board of Canvassers will meet at 8 a.m. Friday at Monona Terrace to commence the recount, which will run from 8 a.m. to 8:30 p.m. daily, including weekends but excluding Thanksgiving.
Focus on transparency
McDonell said the election ran smoothly and that he is skeptical of the Trump campaign's challenges. He said Dane County will make sure that observers from the Trump campaign are able to adequately view and make objections to ballots. He said he plans to have clear plastic dividers in place so that observers can get close to see the recount workers in action, and is anticipating a fair number of campaign representatives to be on hand observing.
"There's really no point in having a recount if it can't be observed, so that's important to me and that's the spirit of our process," McDonell said.
He said the board also plans to have projectors showing ballots that have been questioned, which will also be available on live streams online.
McDonell said he anticipates there being about 80 recount workers and about 60 or so observers. The board will be enforcing mask wearing and social distancing as well.
The Associated Press contributed to this report.
UW-Madison investigating after video shows employee on motorcycle drive through group of protesters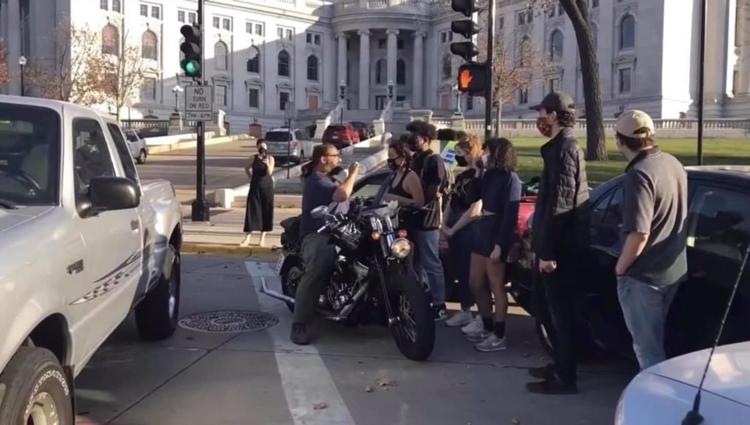 Police stumped by theft of large, rare pine tree from UW Arboretum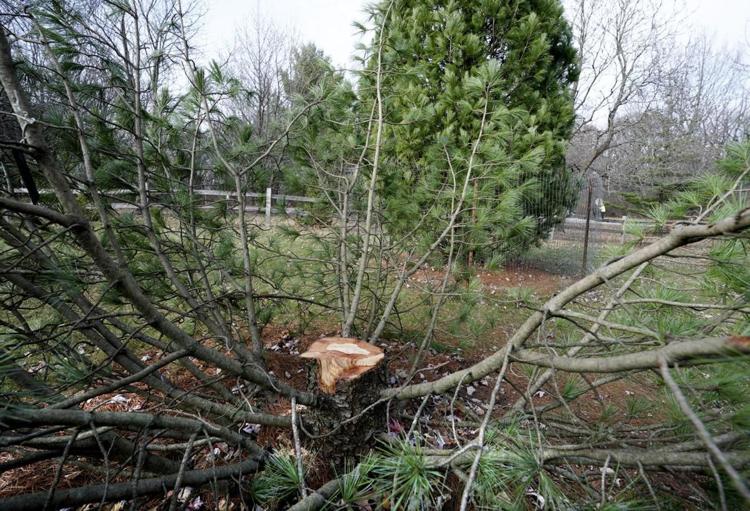 Defendant in Blue Mounds homicide again incompetent, will again receive treatment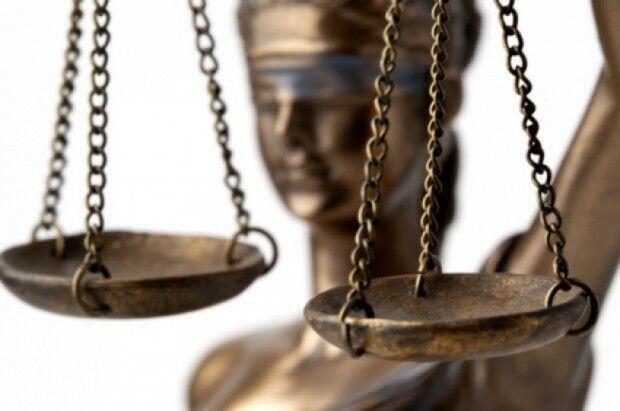 Pedestrian hit by car on North Side suffers broken leg, internal injuries, Madison police say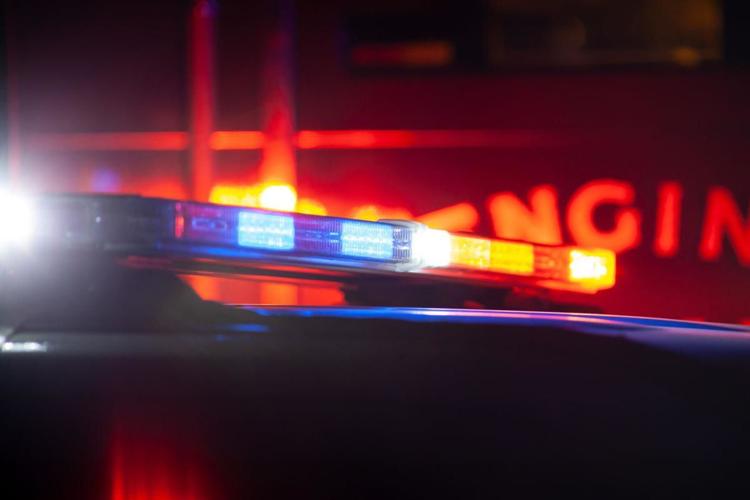 Deputies injured stopping suicide attempt by jail inmate, Dane County Sheriff's Office says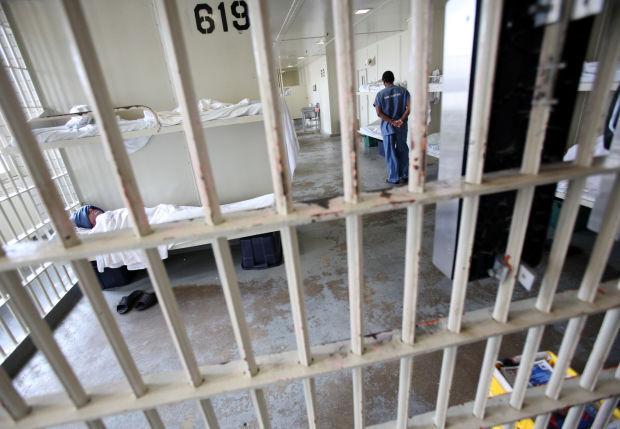 Madison man arrested in Monday night hotel shooting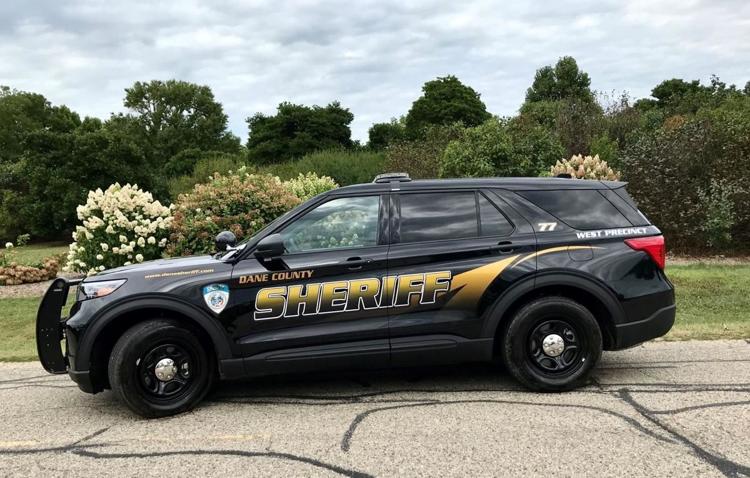 Former Midwest Horse Fair director convicted of thefts, sentenced to probation

'Chaotic' fight causes woman to jump out of car as windshield breaks, then car runs over her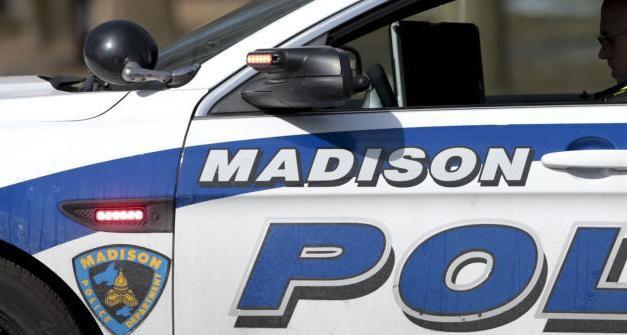 Complaint: Argument over furniture arrangement led to attempted stabbing homicide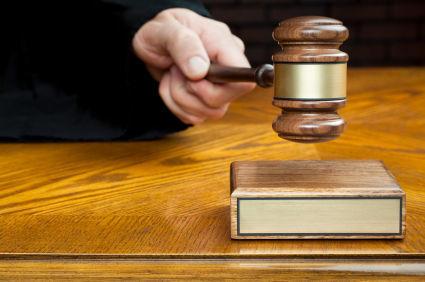 Dane County DA's Office says no criminal liability for Monona officer in Madison man's death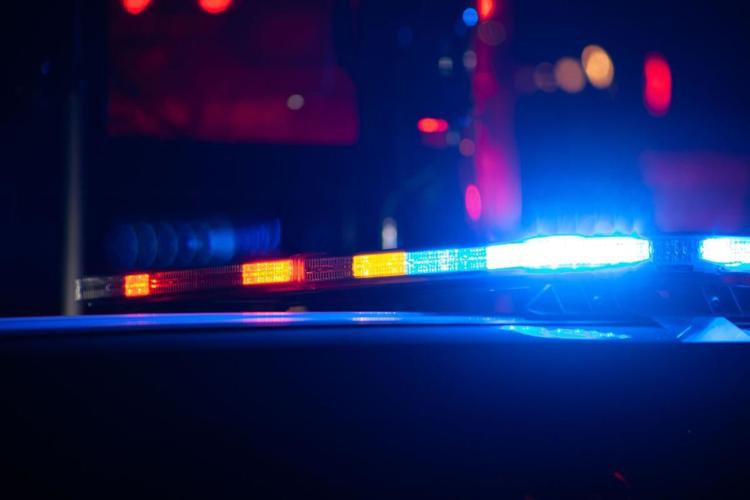 Concerned about COVID-19?
Sign up now to get the most recent coronavirus headlines and other important local and national news sent to your email inbox daily.