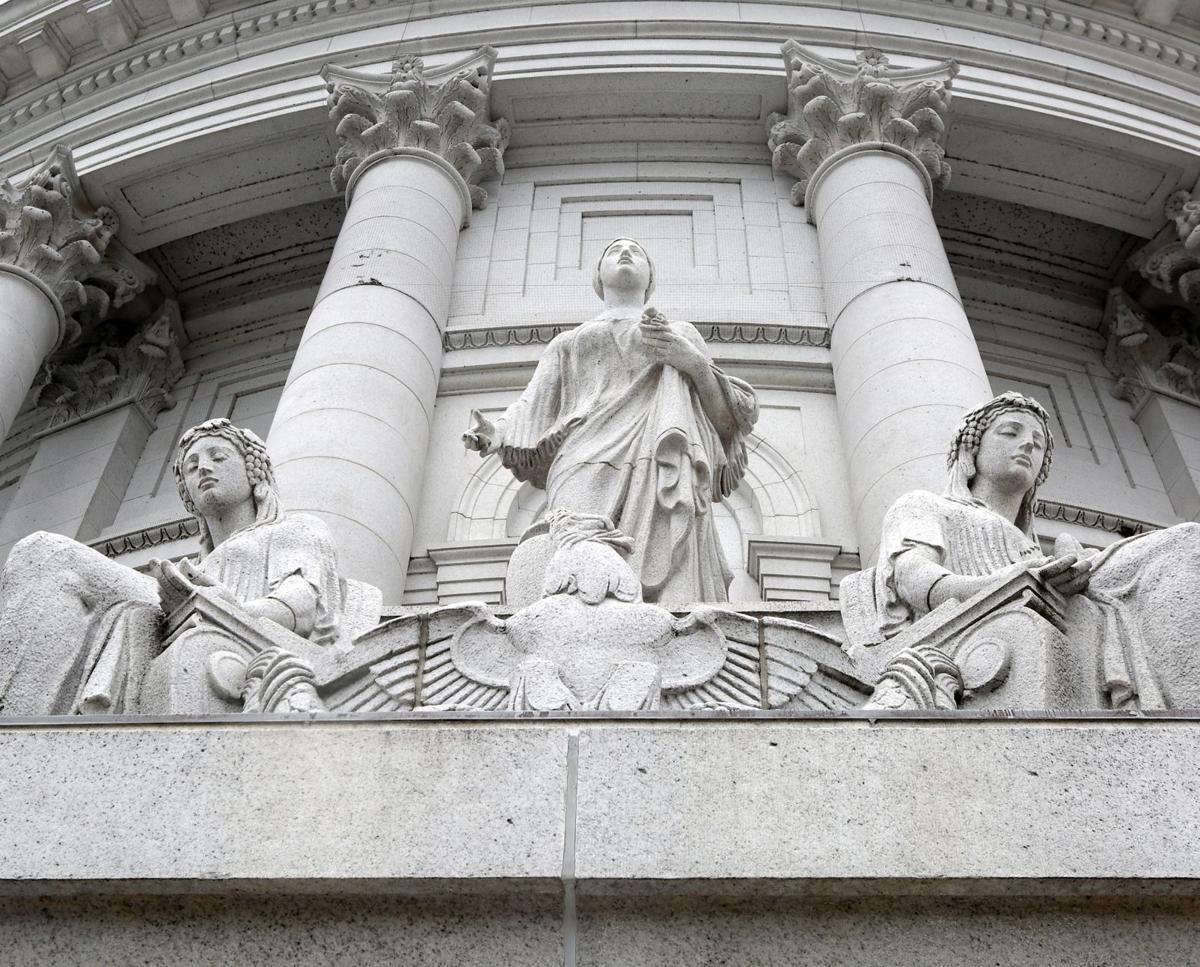 Campaign spending on state races by independent outside groups has soared in 2018 compared to four years ago, according to newly filed campaign finance reports.
Republicans and their allies have had a sizable financial edge, according to the reports filed with the state Ethics Commission. They show campaign finance activity through Oct. 22.
The reports also show a handful of wealthy donors wrote large checks to both major political parties in recent weeks. The Republican Party of Wisconsin got an infusion of more than $3.25 million from three contributors, two of whom live outside Wisconsin.
Outside campaign groups making so-called express advocacy "independent expenditures" — ads that directly urge voters to support or oppose a candidate, but are separate from a candidate's campaign — have spent about $30 million on them in Wisconsin's 2018 campaign, according to an analysis by the Wisconsin Democracy Campaign.
The old record was $18.9 million in the 2014 campaign, according to the Democracy Campaign, which tracks money in politics and advocates for more regulation of campaign finance.
So far the spending has aided Republican candidates over Democrats by a more than two-to-one margin, the Democracy Campaign found. About $20.4 million benefited Republicans and about $9.6 million helped Democrats.
More than $20 million, or more than two-thirds, of the total was to influence the race between Republican Gov. Scott Walker and his Democratic challenger, state Superintendent Tony Evers.
Meanwhile, spending by the two gubernatorial campaigns since Jan. 1 is down about $8 million compared with the same period four years ago. Walker's campaign has spent $18.7 million and Evers' campaign has spent $6.9 million.
The five biggest outside spenders were:
$6.2 million by Right Direction Wisconsin PAC, a group affiliated with the Republican Governors Association that has aired ads opposing Evers;
$5.8 million by Americans for Prosperity, a national conservative advocacy group funded by the Koch brothers, which has run ads opposing Evers and supporting GOP legislative candidates;
$3.5 million by ACC Wisconsin PAC, a group that has aired anti-Evers ads;
$2.4 million by Wisconsin Freedom PAC, which has aired ads against Democratic state attorney general candidate Josh Kaul;
$1.9 million by DAGA WI People's Lawyer Project, a group affiliated with the Democratic Attorneys General Association, which has aired ads against Kaul's opponent, Republican Attorney General Brad Schimel.
Mike Wittenwyler, a Madison-based lawyer and campaign finance expert, said the increased spending on independent expenditures mirrors a national trend in state and federal elections after recent U.S. Supreme Court rulings, including the Citizens United ruling.
Wisconsin Democracy Campaign director Matt Rothschild said groups making independent expenditures are exploiting what he described as a loophole in the latest overhaul of state campaign finance law in 2015, passed by the GOP Legislature and signed by Gov. Scott Walker.
Rothschild said the law permits some groups airing independent expenditures to dodge state requirements to disclose their donors.
"You can use dark money to tell people who to vote for," Rothschild said. "We don't know who's paying for these ads and who may be getting something in return."
The Wisconsin Democracy Campaign analysis did not include money spent on so-called "issue advocacy," or ads that stop short of directly urging voters to oppose or support a candidate. Such communications are not regulated under the 2015 state law.
The two major state political parties also got large contributions in recent weeks. Their donors must be disclosed under state law, and they are permitted to work directly with candidates' campaigns, including by transferring money to them.
The top contributor to the Republican Party of Wisconsin was Beloit businesswoman Diane Hendricks, a longtime GOP megadonor and Walker supporter, who gave $1.5 million.
Marlene Ricketts, of Omaha, wife of Chicago Cubs owner Joe Ricketts, gave $1 million; and Elizabeth Uihlein, of suburban Chicago, wife of GOP mega-donor Richard Uihlein, gave $750,000.
Top donors to the Democratic Party of Wisconsin were former U.S. Sen. Herb Kohl, of Milwaukee, who gave $350,000; and Milwaukee philanthropist Lynde Uihlein, who gave $200,000.