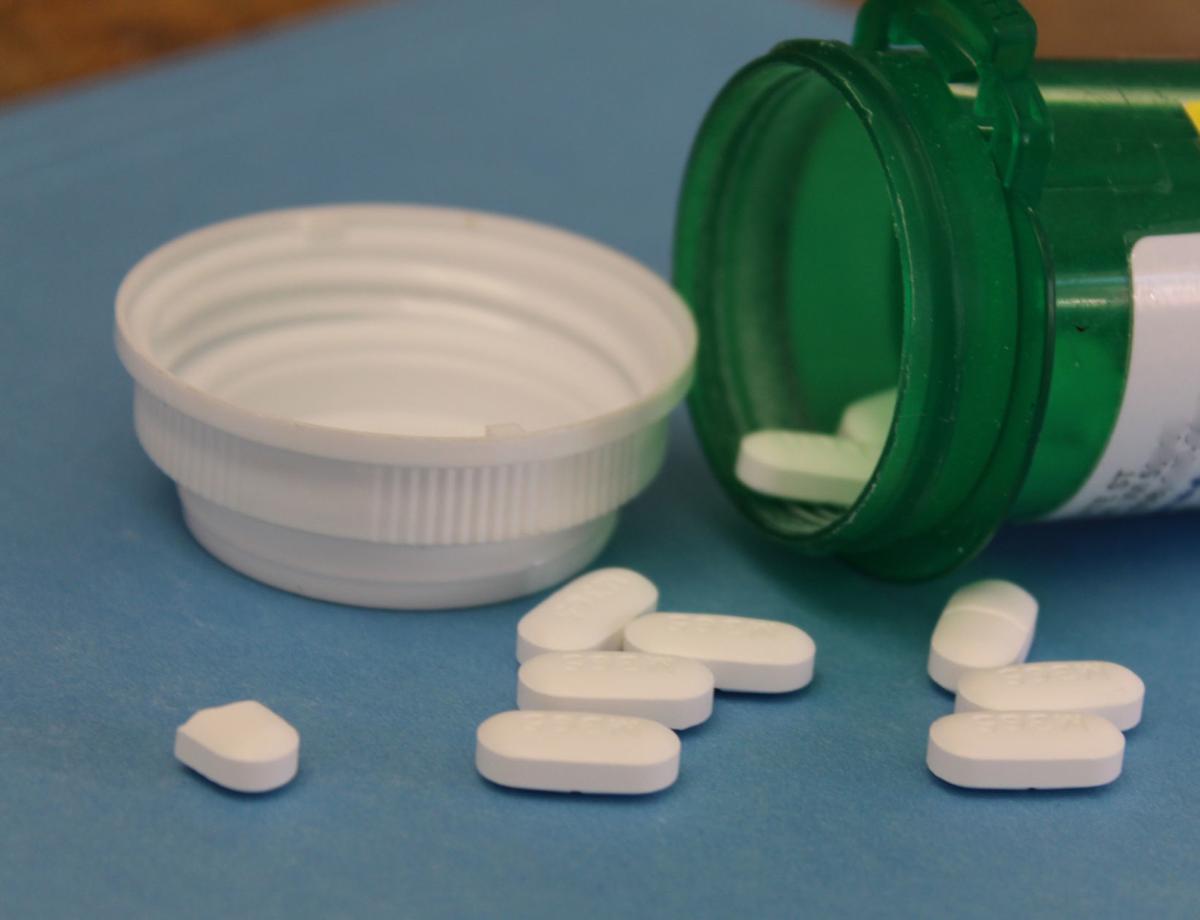 A highly successful opiate treatment program in place at four emergency rooms in Dane County will soon be available at all emergency rooms, county officials said.
The program, which provides recovery coaches in emergency rooms so addicts can get immediate help, is a joint venture between the county and Safe Communities.
Dane County Executive Joe Parisi and Safe Communities officials announced the expansion of the program Thursday.
"This expansion will increase the availability and opportunities for treatment," Parisi said. "We want an all-hands-on-deck approach to addressing this opioid crisis."
The program started in November 2017 at SSM Health St. Mary's Hospital, then expanded to UW Health's University Hospital and the American Center, and to St. Mary's SSM Health in Sun Prairie.
The emergency rooms at UnityPoint Health-Meriter and Stoughton Hospital will get programs in the coming weeks.
"This epidemic has caused so much pain in our community," said Skye Tikkanen of Safe Communities. "This brings us one step closer to being able to support every Dane County resident who struggles with a substance abuse disorder at the time, and in the way they want."
The recovery coach program isn't just for people brought to emergency rooms because of overdoses, but for patients who might have opioid abuse problems.
"If an individual is admitted due to complications with a pregnancy, or is suicidal, and emergency department medical staff identify opioid use as an issue, patients can be referred to recovery coaches," officials said Thursday.
Safe Communities is also partnering with Journey Mental Health to match recovery coaches with inmates scheduled to be released from jail who are in the vivatrol (opioid blocker) program with five coaches — all of whom are in long-term recovery and have served jail time — trained and assigned to the program.
Pregnant women who are opioid addicts will also be helped in the expanded program, with three recovery coaches, all in long-term recovery and who used substances while pregnant.
Since the pilot program started in November, 43 people were approached by recovery coaches, with 90 percent joining the program during intake at the hospitals.
"Dane County will be a national model for opioid treatment after this expansion, due to the 90 percent success rate of the pilot program," officials said. "This is the most robust recovery coach program in the country."
Opioid overdose statistics in Dane County are sobering.
Public Health Madison and Dane County said heroin overdose deaths in the county went from three per 100,000 people in 2000 to 10.1 per 100,000 people in 2016, and prescription opioid deaths doubled from 6.3 per 100,000 in 2000 to 12.4 per 100,000 in 2016.
Dane County earmarked about $7.5 million in the 2017 budget for alcohol and other drug abuse prevention and treatment programs.
Of those in the county seeking county-funded treatment, 30 percent were people having problems with using opiates.