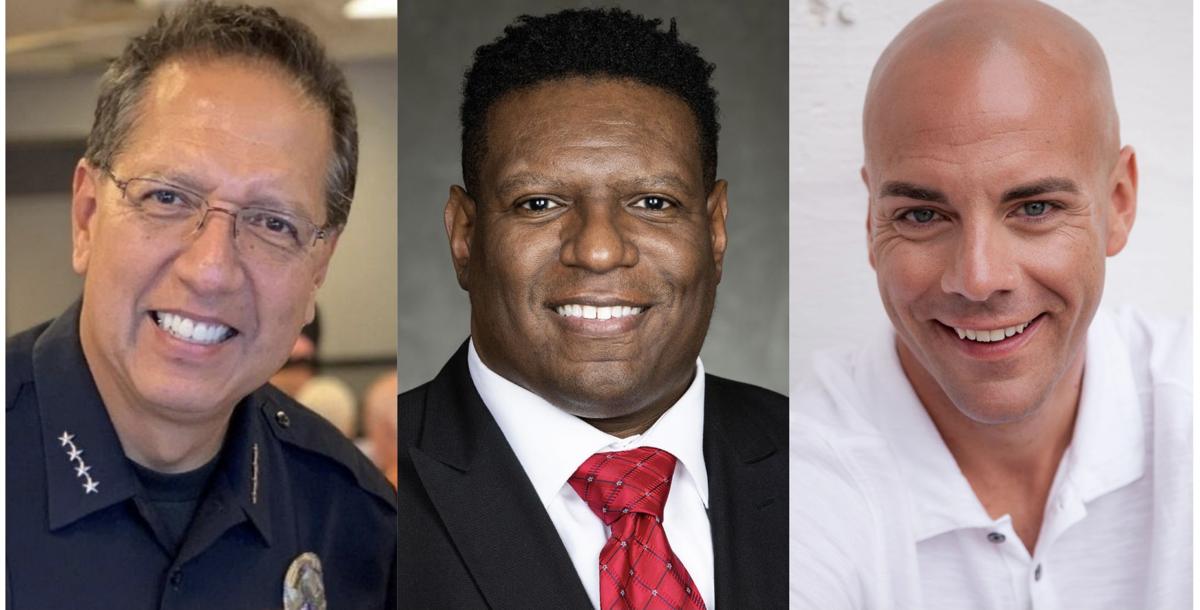 Just three people applied for the position of Dane County Sheriff, but a tight application window and talented candidates could be to blame for the low number of applications.
Newly appointed Dane County Sheriff Kalvin Barrett was sworn into office Monday. Gov. Tony Evers selected him for the position in April.
According to records the Wisconsin State Journal obtained under the public records law, Evers also considered Dane County Sgt. Scott Lehmann and Ramon Batista, a former police chief in Mesa, Arizona, who was a finalist for the Madison police chief position.
Barrett, Batista and Lehmann were the only applicants, said Steven Roets, legal assistant for Evers' office.
Jim Palmer, executive director for the Wisconsin Professional Police Association, said there seems to be a decline in the number of people pursuing careers or leadership roles in policing because "it's a difficult time to be in law enforcement." But he said there are more straightforward explanations for why the sheriff applications were so low.
Palmer said Barrett announced his intention to apply for the position early and likely dissuaded others from applying because he's such a high-quality candidate.
"I think Kalvin Barrett's background is extraordinary and second to none," Palmer said. "(He has) a pretty extraordinary combination of experiences and expertise that will benefit citizens of Dane County for many years to come."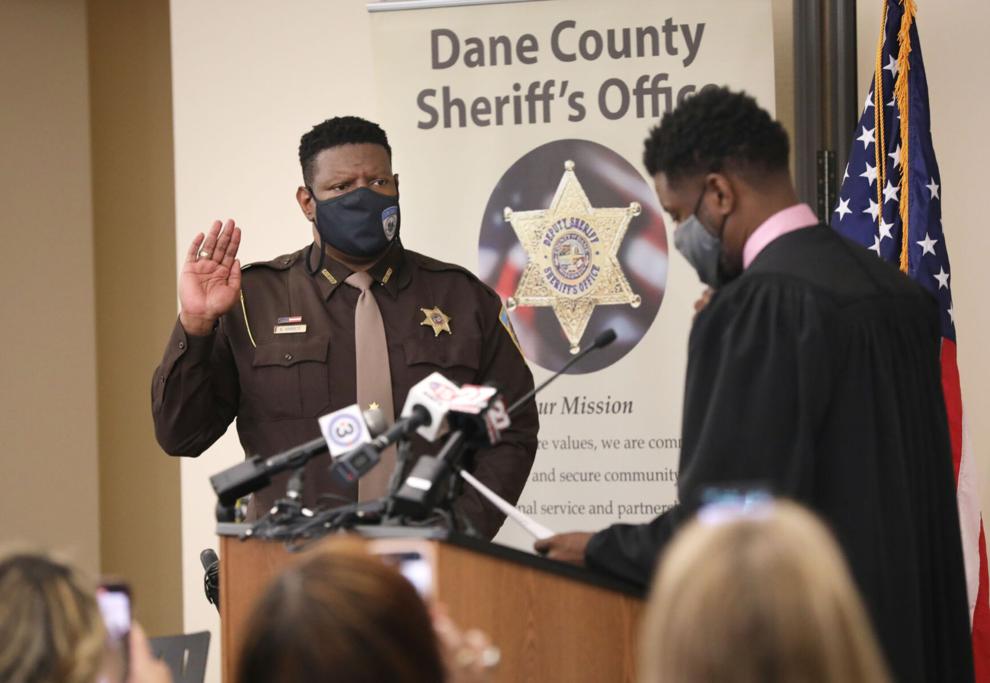 Barrett, the county's first Black sheriff, has more than 12 years of law enforcement experience, including as a Dane County deputy sheriff, a Sun Prairie police officer, and most recently as an officer at Wisconsin State Fair Park. He has a master's degree in criminal justice from American Public University and teaches law enforcement and criminal justice at Madison Area Technical College, where he is the faculty director of the criminal justice studies program.
Palmer said another potential issue was timing. Former Dane County Sheriff Dave Mahoney announced his retirement Jan. 18, and the initial application period closed just a month later on Feb. 18. The deadline was extended until March 12, but there's no indication any of the applications came in after the initial deadline.
Palmer also noted the sheriff is also an elected position, so some who may want to be police leaders might not have wanted to run a campaign to get reelected to the position.
Because Mahoney stepped down about a year and a half before the end of his four-year term to take a job at American Family Insurance, Barrett will serve out the remainder of that term but will have to be reelected Nov. 8, 2022, if he wants to serve longer.
Batista was the first choice for Madison police chief of the many residents who spoke on the hiring during public meetings in December.
The Madison Police and Fire Commission ultimately voted 3-2 to offer the position to Shon Barnes, who was sworn into office Feb. 1. Batista got the PFC's other two votes.
Several individuals and groups who pushed for Batista to become Madison's law enforcement leader last winter, including activist organizations Black Umbrella Global Org. and Urban Triage, also wrote letters of support for Batista to be appointed sheriff. Barrett and Lehmann also received several letters of support from various groups.
Lehmann announced his intention to apply for the position the day after Mahoney announced his retirement. He also ran for a seat on the Fitchburg City Council in 2020, but lost to Randy Udell, treasurer of the Democratic Party of Wisconsin.
Palmer said "all the candidates were very qualified."