As the last Wisconsinite to speak at the Democratic National Convention, U.S. Sen. Tammy Baldwin on Thursday channeled the state's motto as a clarion call to move past the Trump era.
"This November, let's move forward and never look back," Baldwin, D-Madison, said live from the Wisconsin Center stage in Milwaukee.
Baldwin, 58, urged the nation to "build back better" by supporting former Vice President Joe Biden as he faces President Donald Trump, who narrowly won the state four years ago.
She also shared her own story of growing up with a pre-existing condition, and how passing the Affordable Care Act, which prevents health insurance companies from charging people more for pre-existing conditions, was a "big effing deal" — a reference to Biden's own characterization of the landmark health care law that Trump has tried to repeal.
At one point, Baldwin was considered near the top of Biden's list of potential running mates. While that nomination has gone to Kamala Harris, a fellow U.S. Senator from California, Democrats say Baldwin's inclusion in this year's running mate speculation underscores her accomplishments.
"(Baldwin) is always is fighting from the heart for the people of Wisconsin and people all across this nation, who far too often, have just been closed out of our political conversation," Massachusetts Sen. Elizabeth Warren said Thursday.
Baldwin served seven terms in Congress before she defeated Republican former Gov. Tommy Thompson in the race for the U.S. Senate in 2012. In her 2018 re-election race, Baldwin's popularity among Democratic voters played a key role in flipping 17 counties that supported Trump two years earlier.
Baldwin also paved the way as the nation's first openly LGBT woman elected to Congress in 1999 and first openly gay person elected to the U.S. Senate.
While in Congress, Baldwin played a critical role in helping craft the Patient Protection and Affordable Care Act, which included a provision to keep dependents on their parent's health insurance through age 26.
Speculation over Baldwin's chances of the vice president nomination also fed into questions of whether or not her place on the ticket would secure a Democratic victory in Wisconsin — a state notorious for its razor-thin margins.
Speaking with reporters on Thursday, Republican Party of Wisconsin chairman Andrew Hitt said Biden's decision to pass on Baldwin as running mate was another example of the former vice president taking the state for granted.
"If you're going to pick a liberal senator, why not pick a liberal senator from a state that you need to win?" Hitt said. "It just continues to confuse me why they are seemingly ignoring Wisconsin and not learning from the lessons of Hillary Clinton."
UW-Madison political science professor David Canon said vice presidential picks usually have fairly minimal impacts within their home state.
"Are there any voters who will not vote for Joe Biden because Harris is the VP instead of Baldwin? Yeah, maybe there are a few, but I can't imagine that will be enough to change the result in Wisconsin," Canon said.
While Baldwin may have been a boon for Wisconsin Democrats this fall, Angela Lang, executive director with Black Leadership Organizing for Communities in Milwaukee, said Harris appears to be resonating well with voters — despite concerns among some of the party's more progressive members who point to the former California attorney general's background at a time when racial disparities in the criminal justice system are such a focal issue.
"At the end of the day we can debate the vice presidential pick all we want, until we're blue in the face, but that's not going to stop who is on the ballot and ultimately we need to make sure that we remain focused," Lang said.
What's more, if Baldwin were to vacate her U.S. Senate seat, a likely contentious special election would have been held to fill the vacancy.
"Certainly, to not have her in the Senate, it would have been the nation's gain but Wisconsin's loss," said Mike Browne, deputy director with liberal advocacy group A Better Wisconsin Together.
Milwaukee Democratic strategist Sachin Chheda, who worked on Baldwin's 2000 re-election campaign, said Biden's pick for running mate may not have been all that complicated.
"I think that people sometimes look for hidden meanings, but I think this one is staring us in the face," Chheda said. "You have someone who can do the job and you have trusted and who can be a partner to you … it's really that simple sometimes."
Despite not being nominated to run with Biden, simply being a part of the conversation is a boost for Baldwin going forward, Chheda said.
"It is yet another step forward for her as a leader to be in this conversation and I think that means she will have growing influence and growing leadership in the United States Senate, and that will be good for Wisconsin," Chheda said.
COVID-19 in photos: How Wisconsin is managing the pandemic
Bus Shields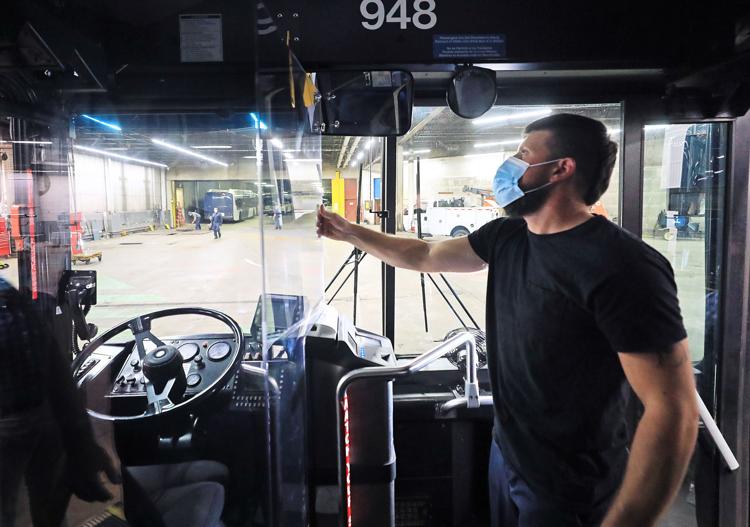 UWClasses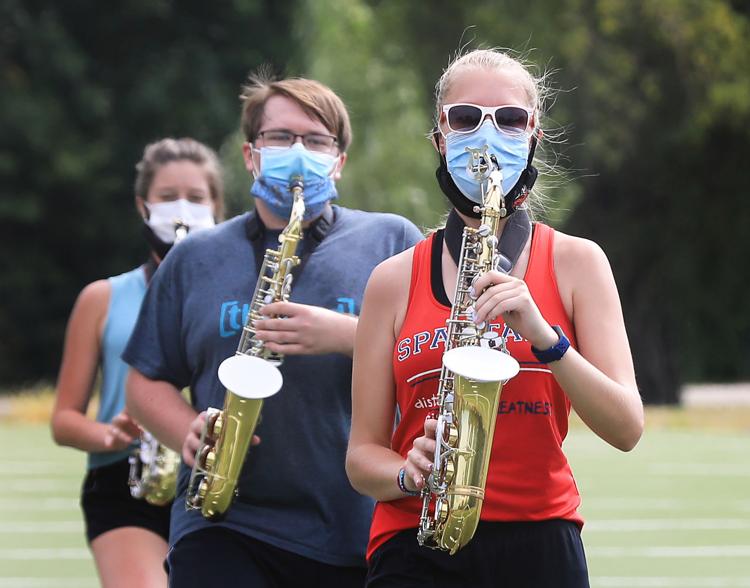 Virtual Learning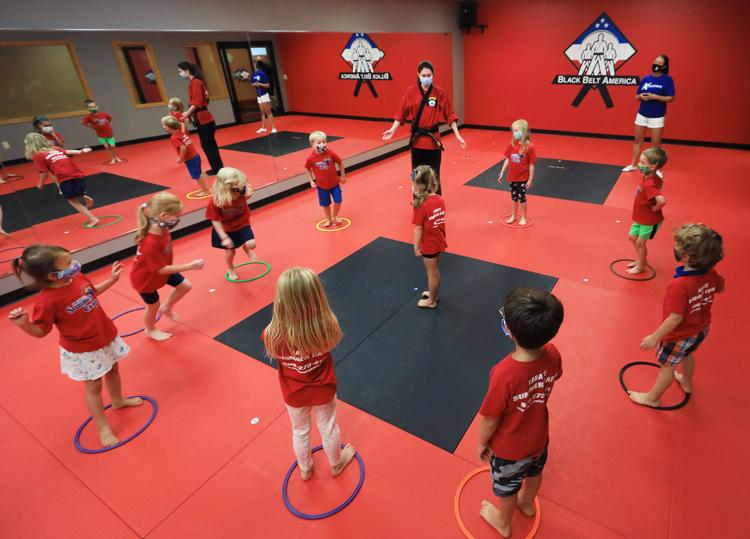 UW Opening Covid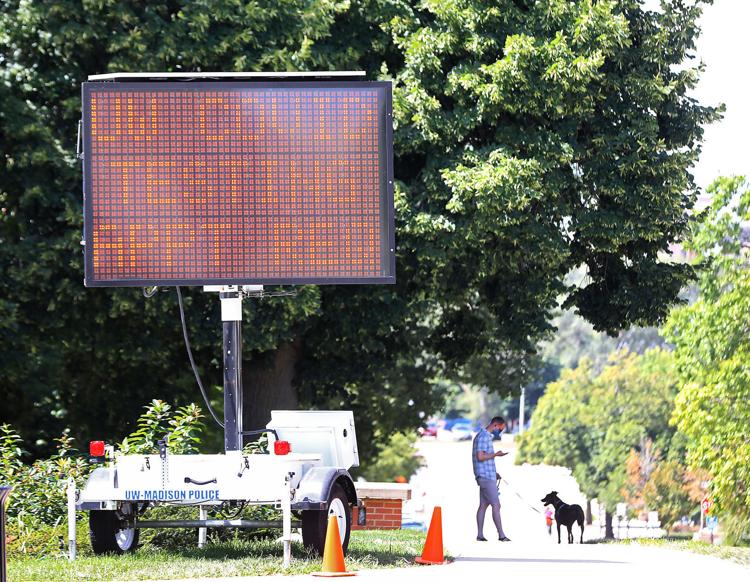 UW Move In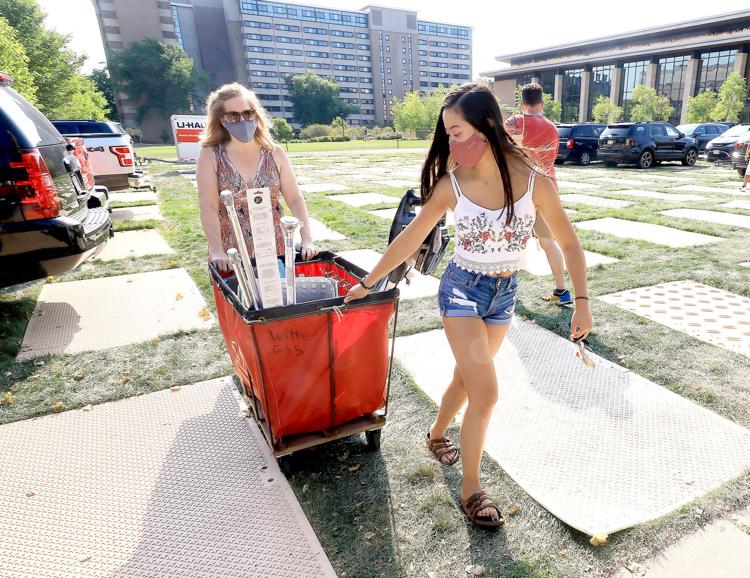 UWClasses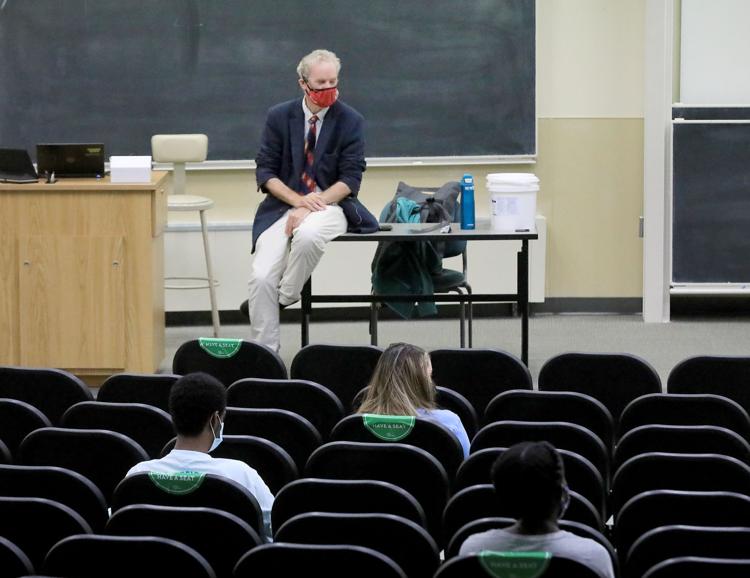 UWClasses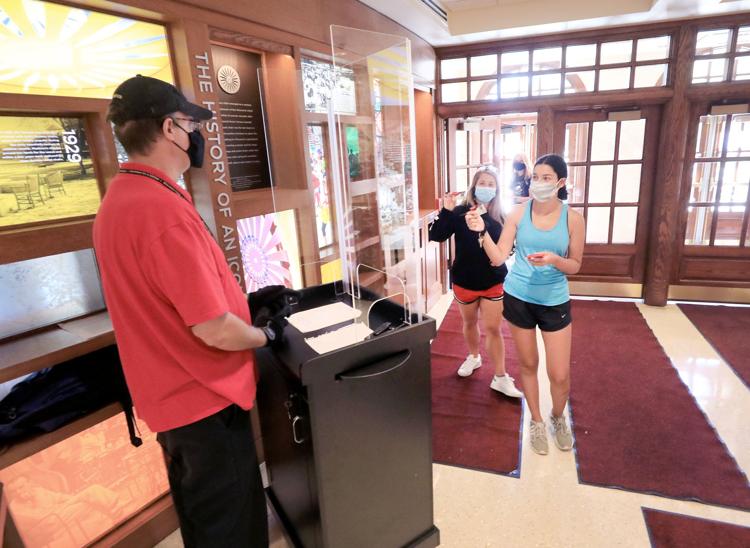 UWClasses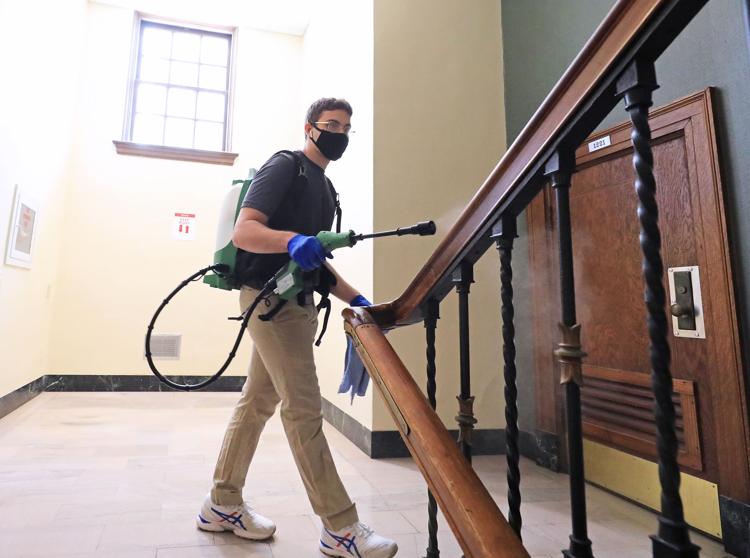 UWClasses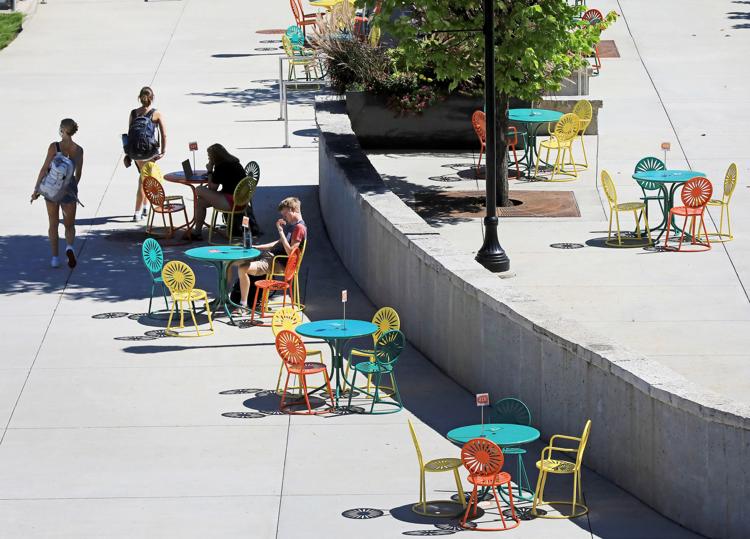 Trucks Feature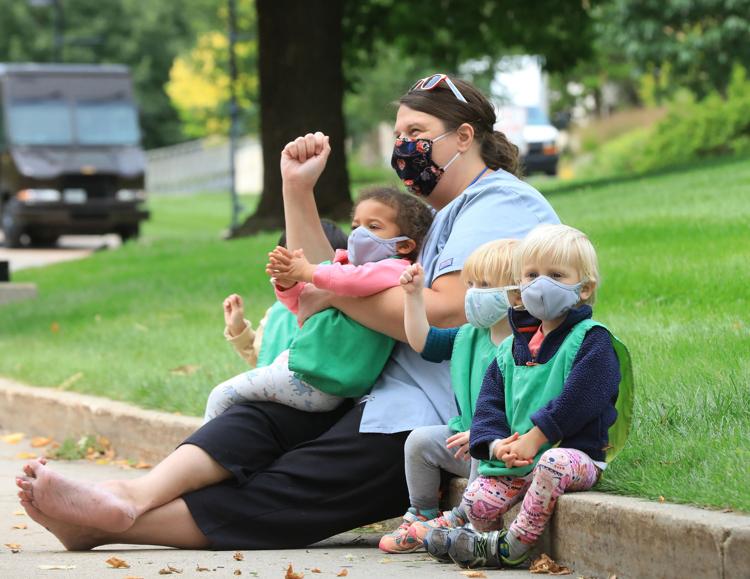 Playtech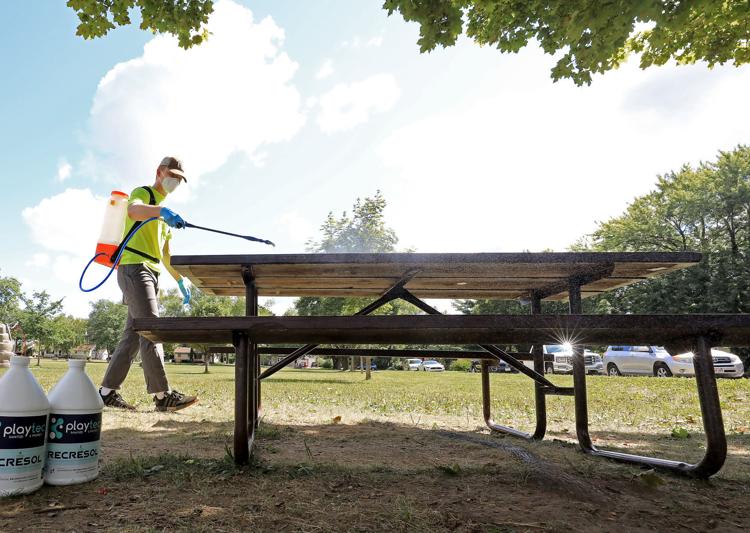 Covid Dental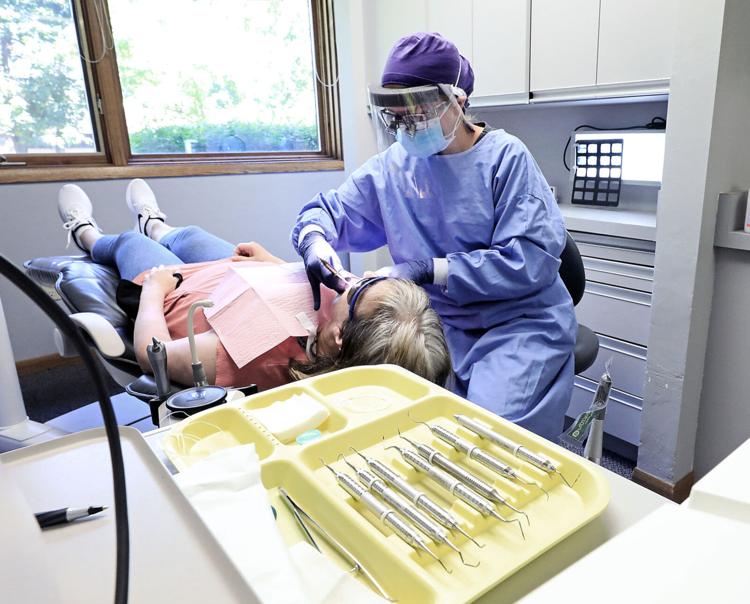 DaytoRemember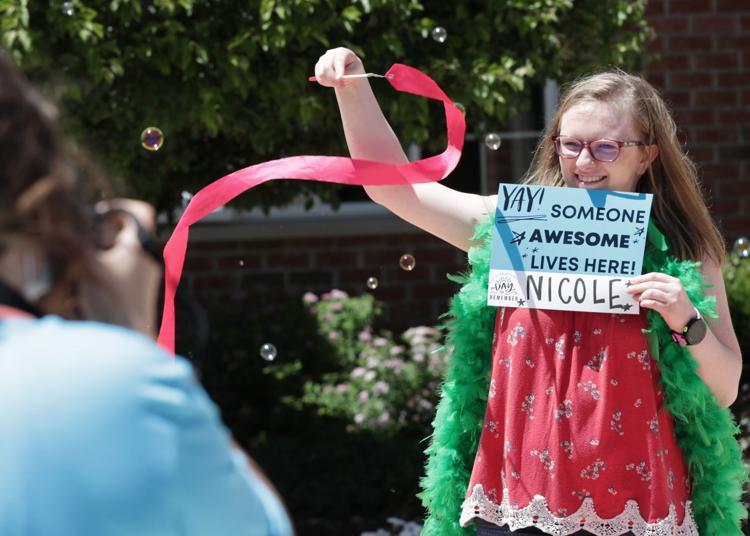 VilasZoo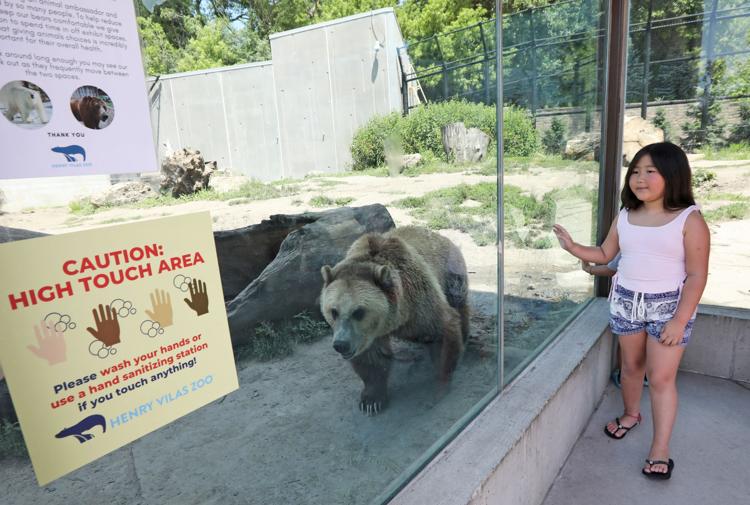 RoshHashanah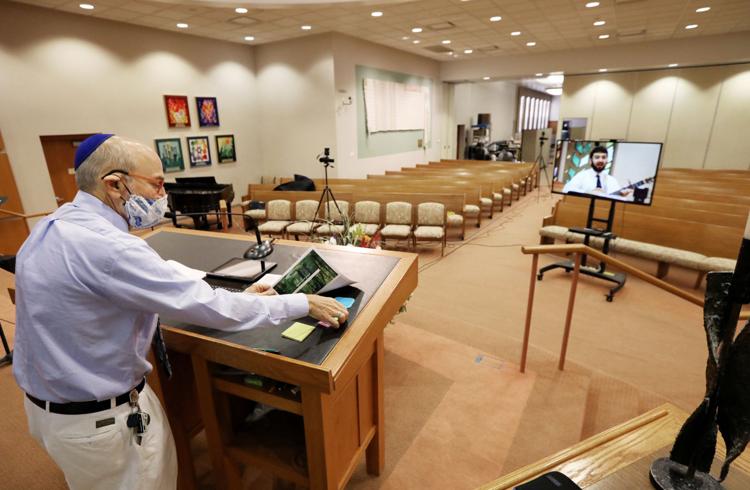 Requiring masks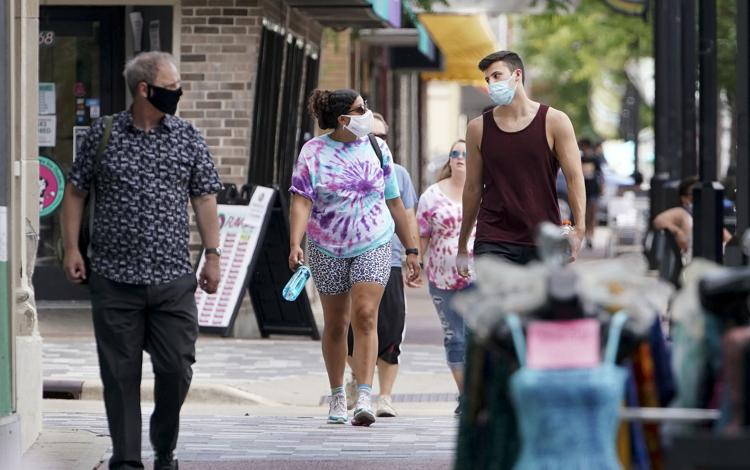 In-person absentee voting begins
Middleton High drive-up graduation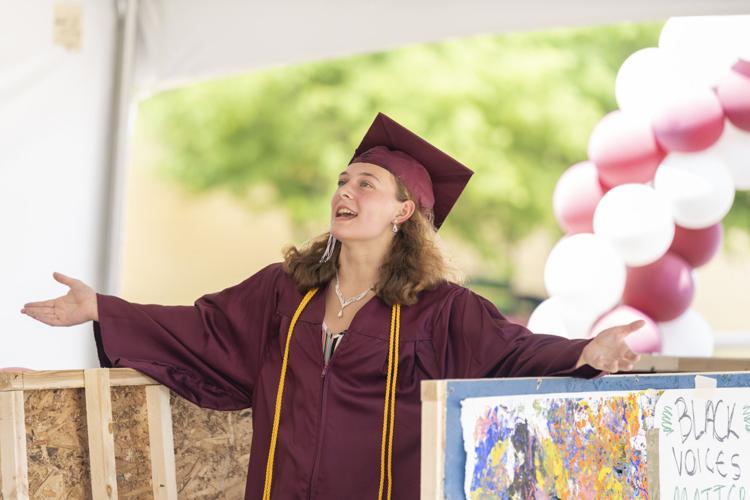 Anti-mask protest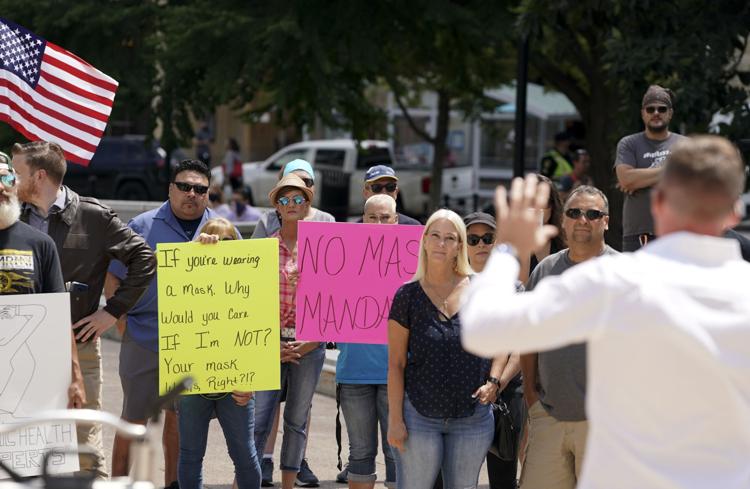 Making COVID-19 masks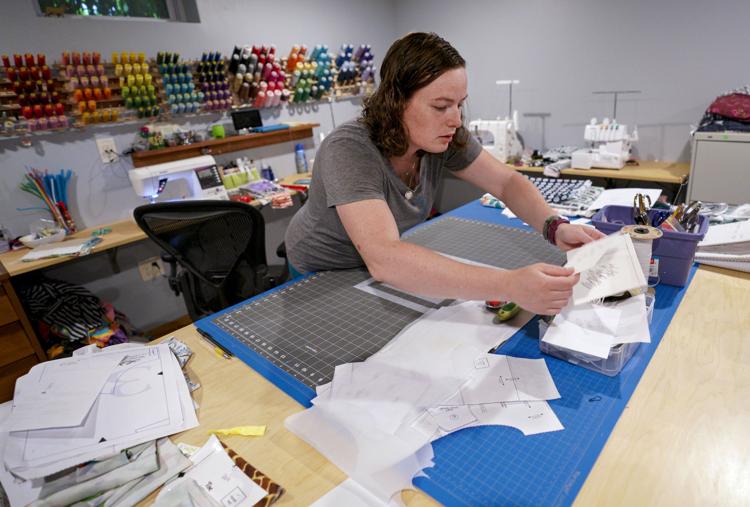 Shortage of coins
Goodman Pool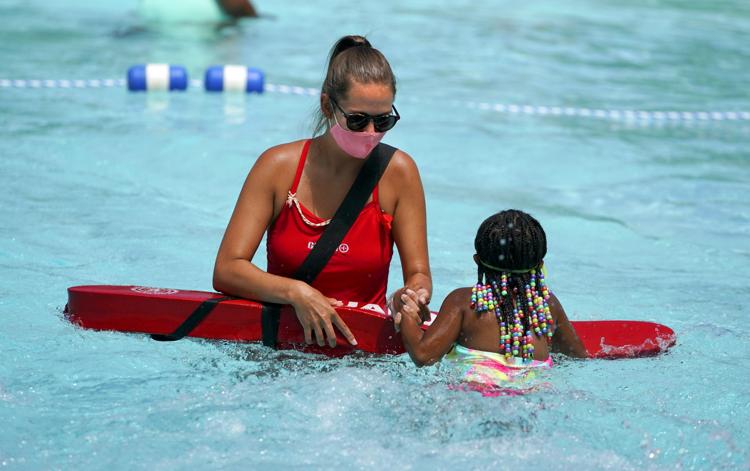 Goodman Pool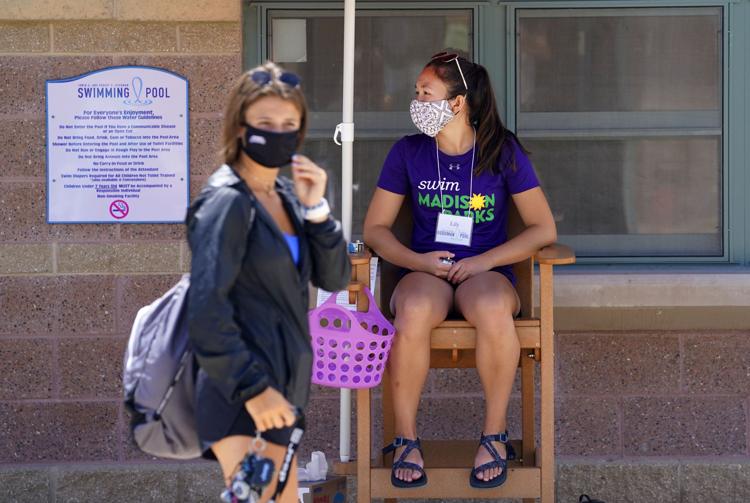 YMCA summer camp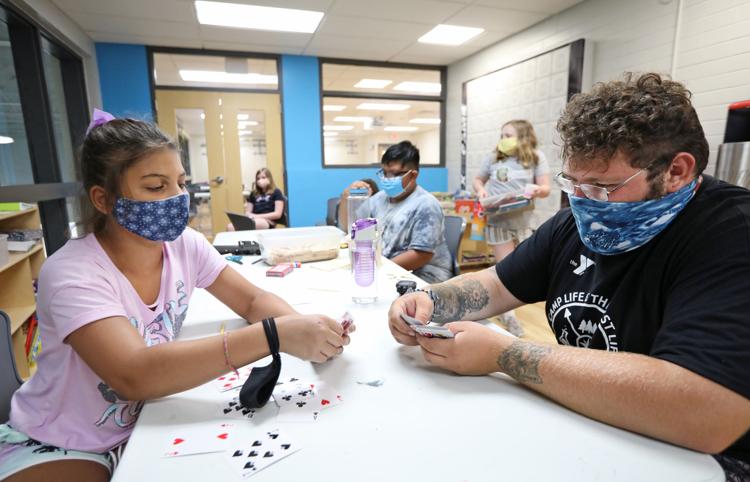 100,000 masks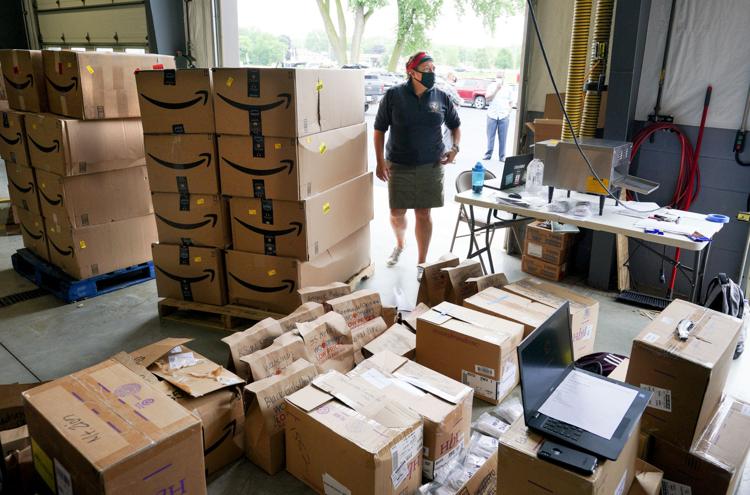 Contact tracing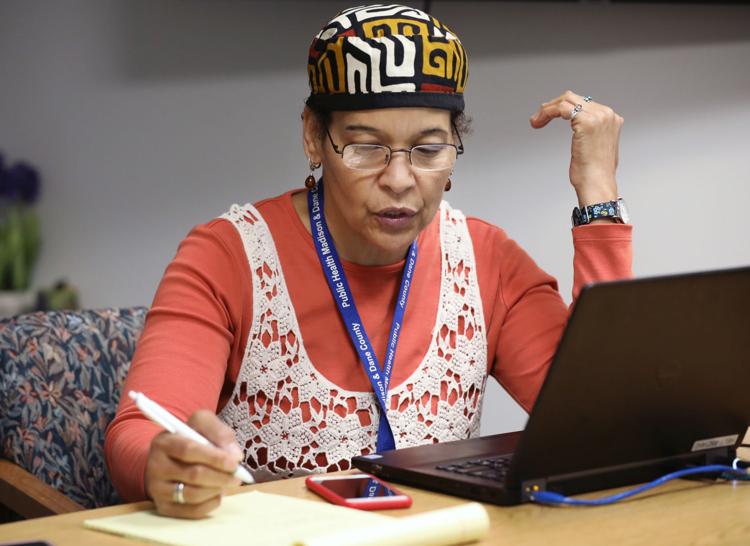 Doctor talking to patient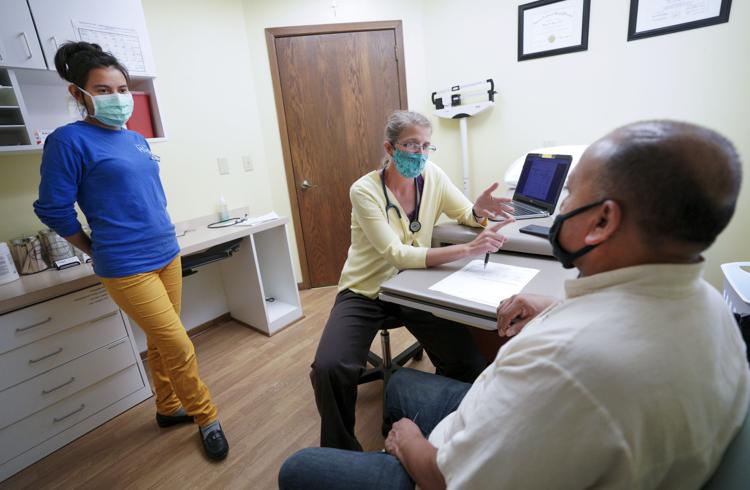 Outdoor class at Pinnacle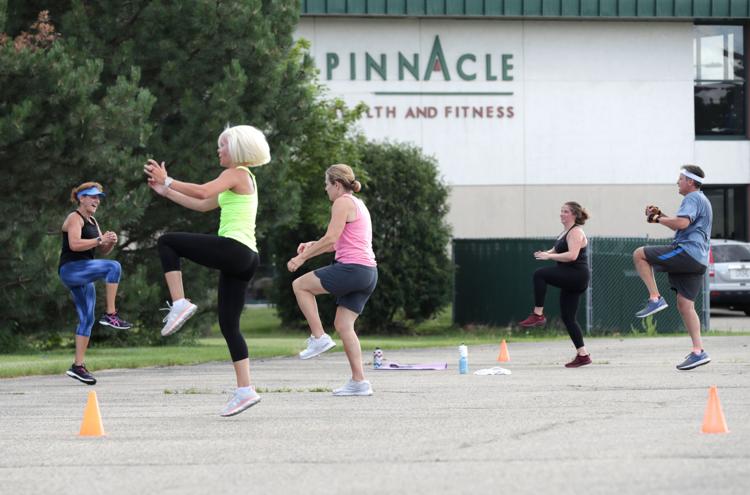 Punching bag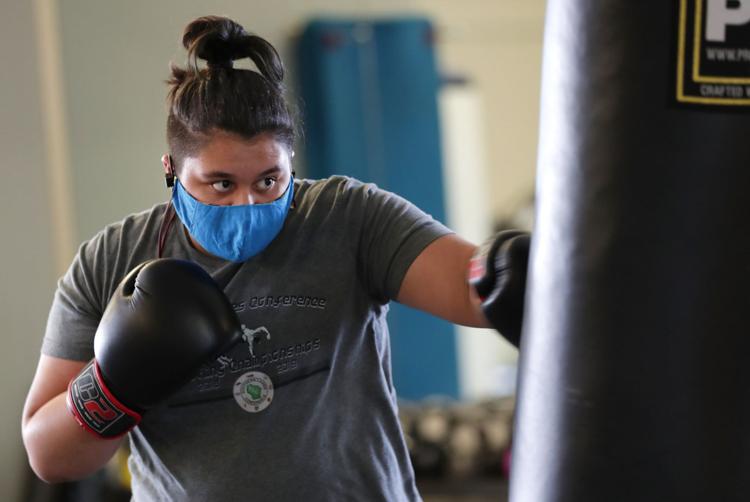 Starlite 14 drive-in theater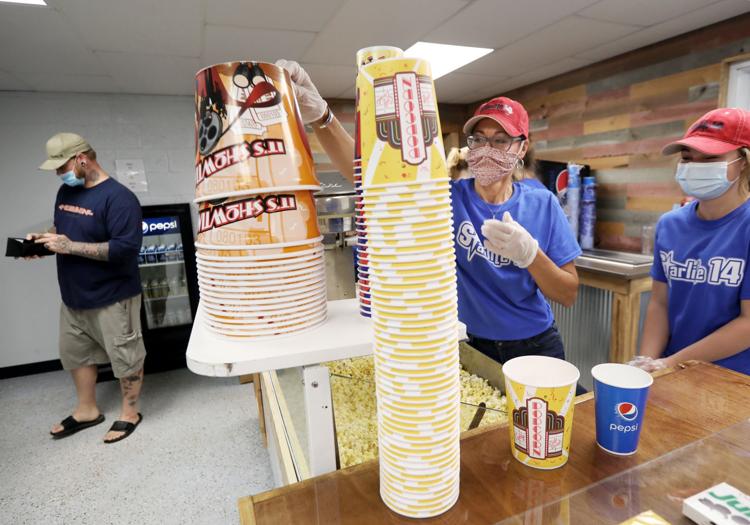 Starlite 14 drive-in theater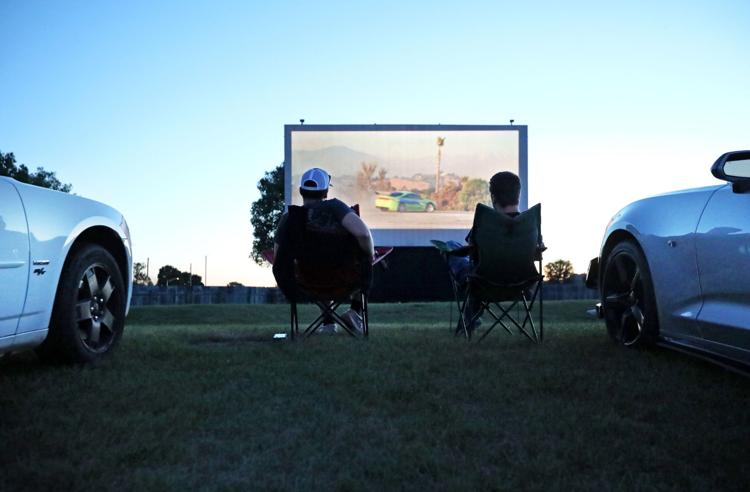 Masks to be required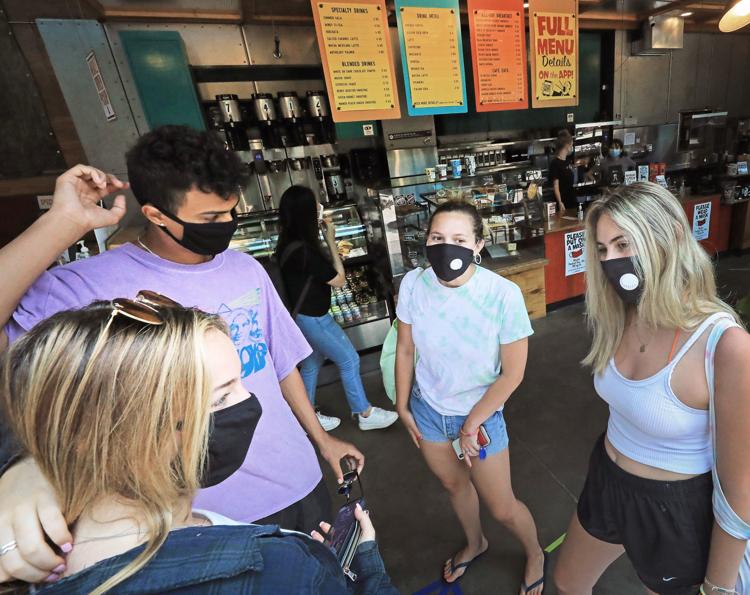 News conference on masks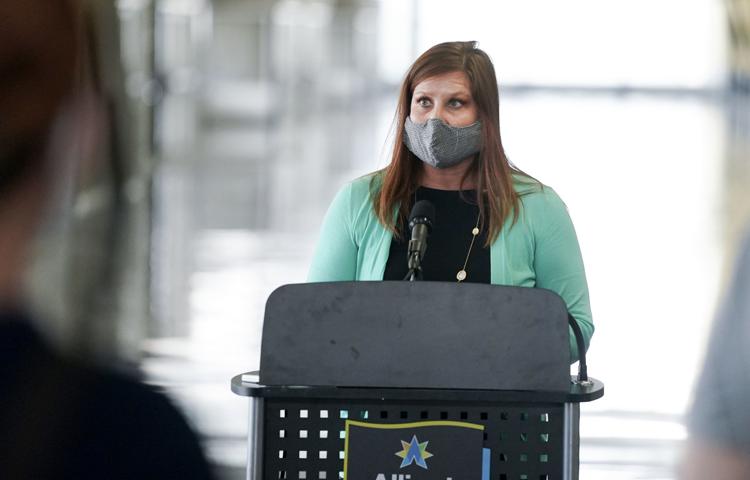 Covid cleaning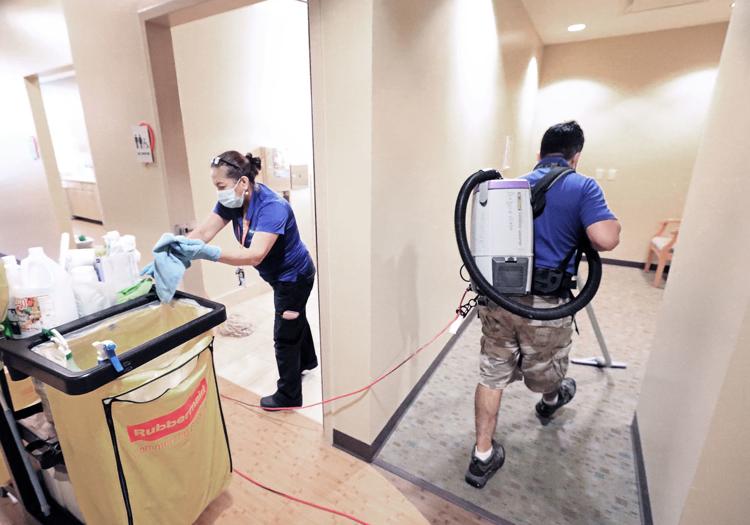 Bar closings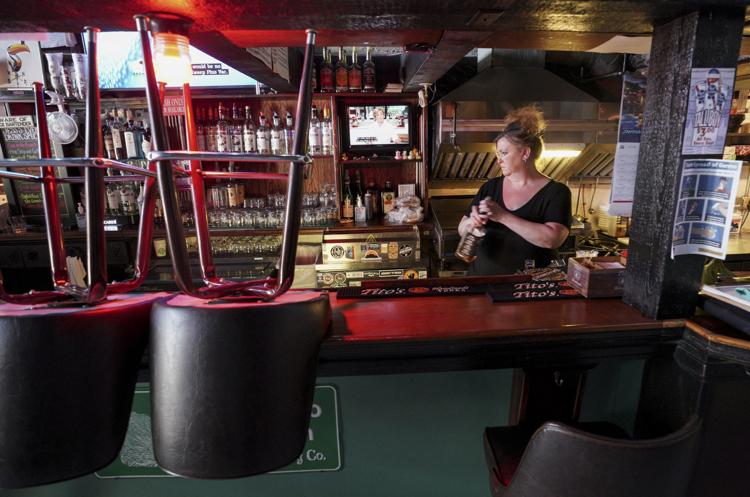 Homeless camps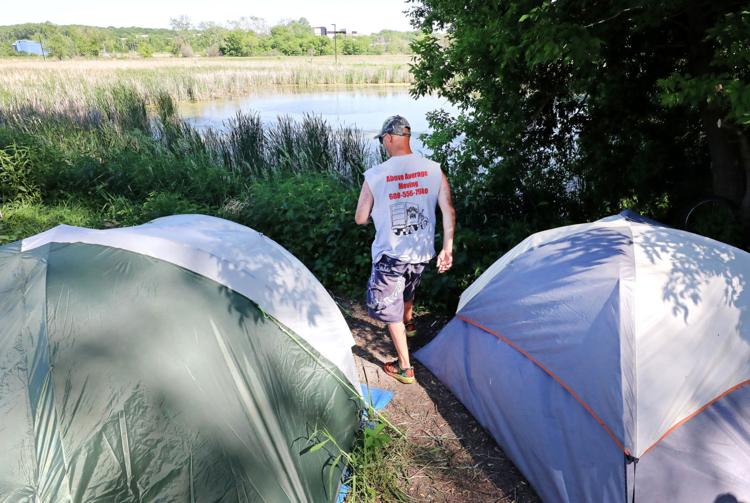 Homeless camps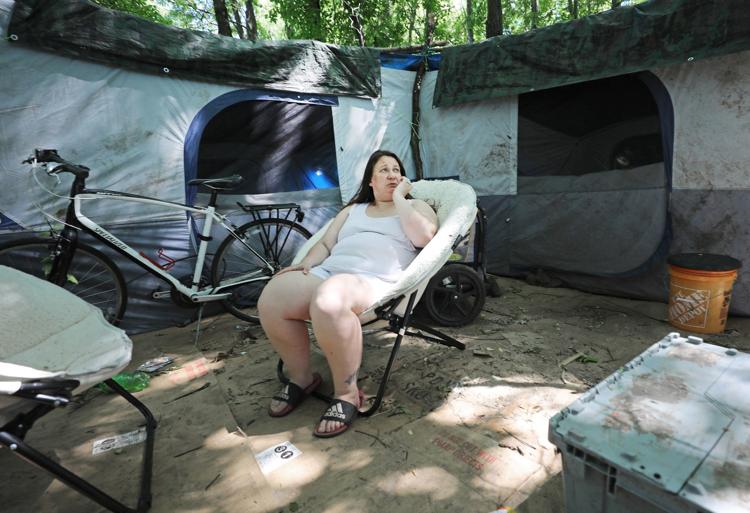 Testing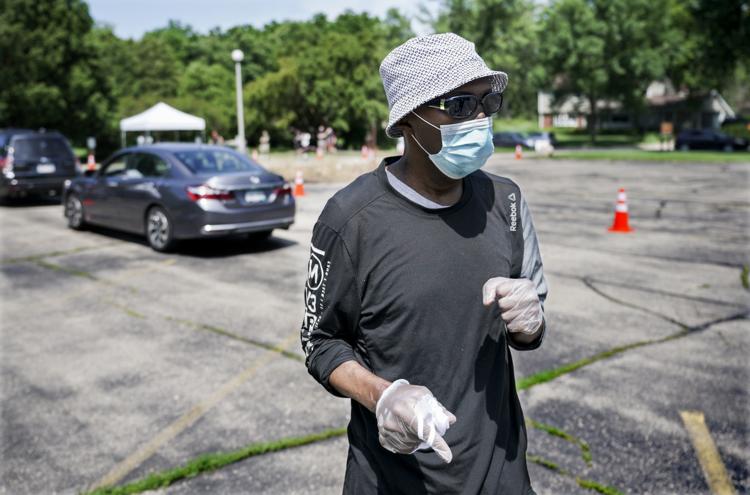 Testing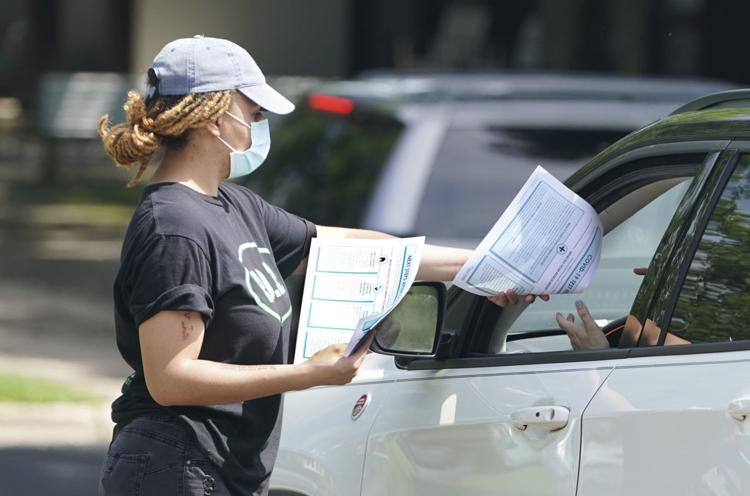 Virus testing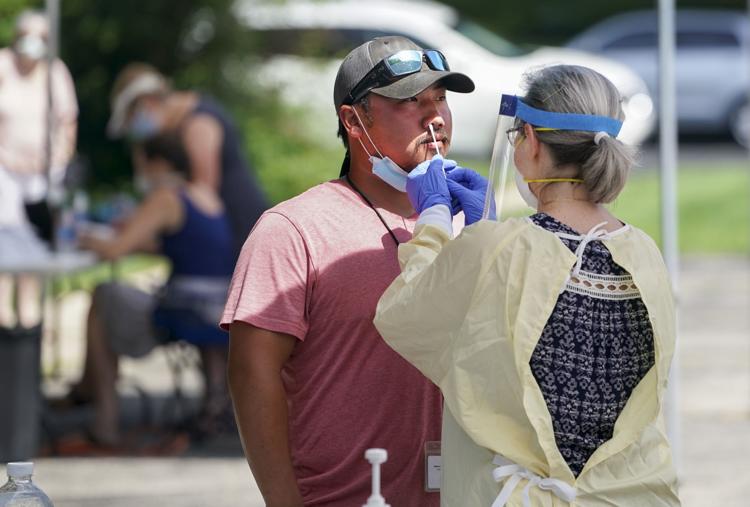 Henry Vilas Zoo reopens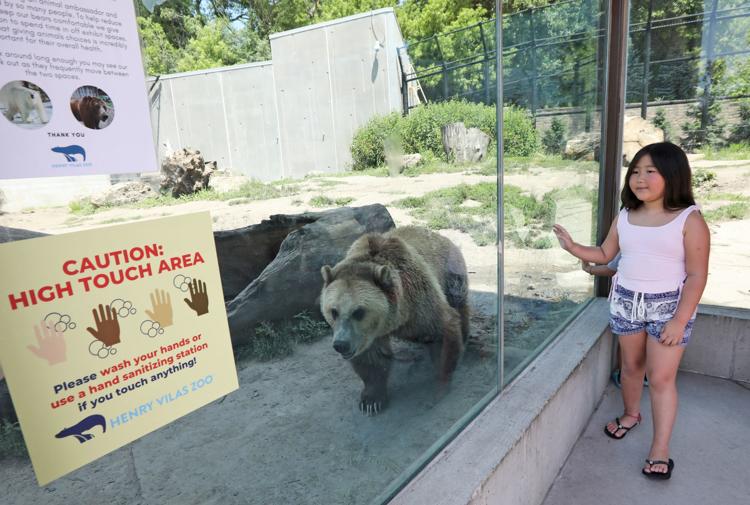 Union Terrace reopening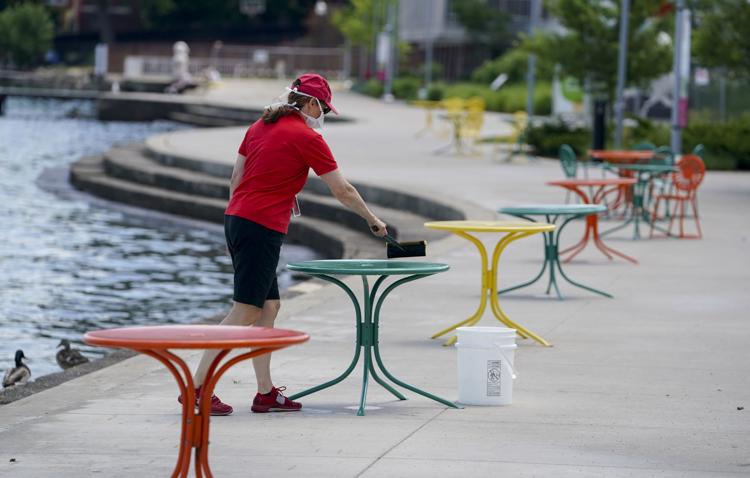 A Day to Remember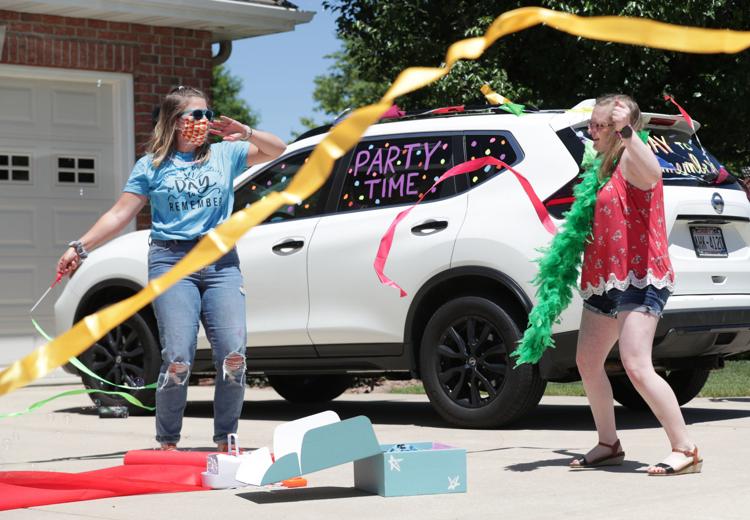 West High grads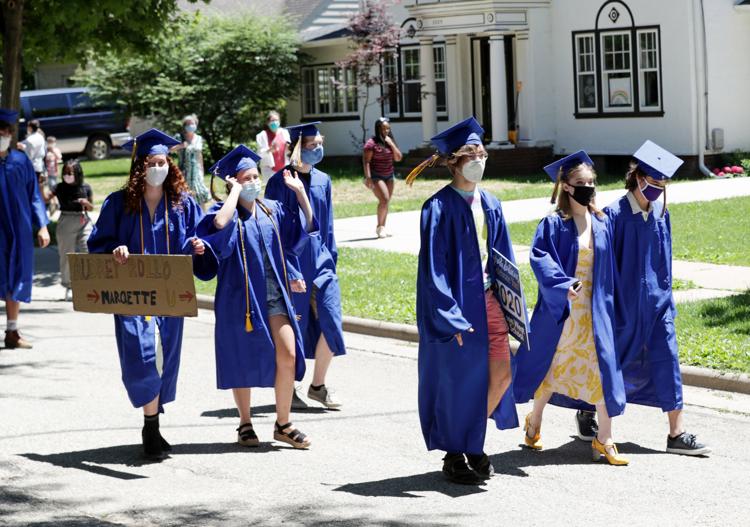 Pool openings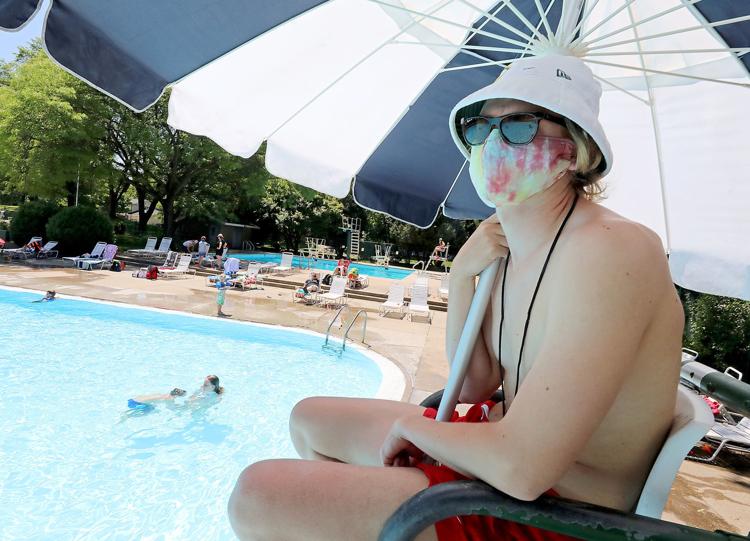 Grads on the Yahara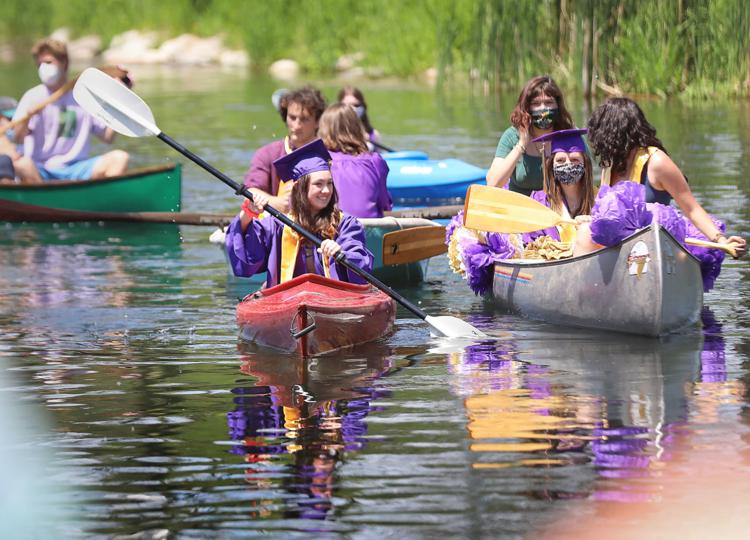 Fifth-grade graduation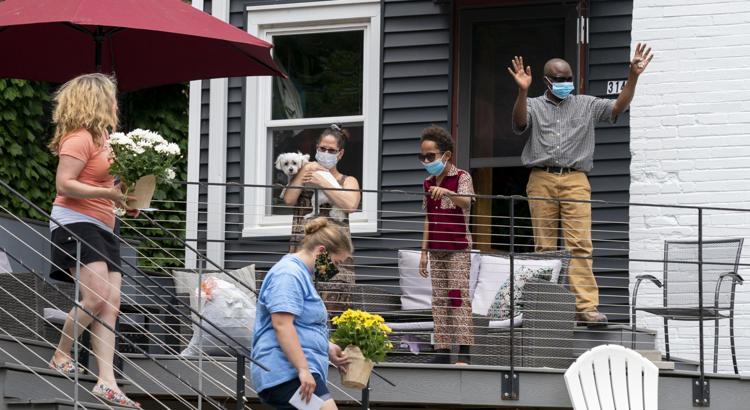 Tribes battling steep losses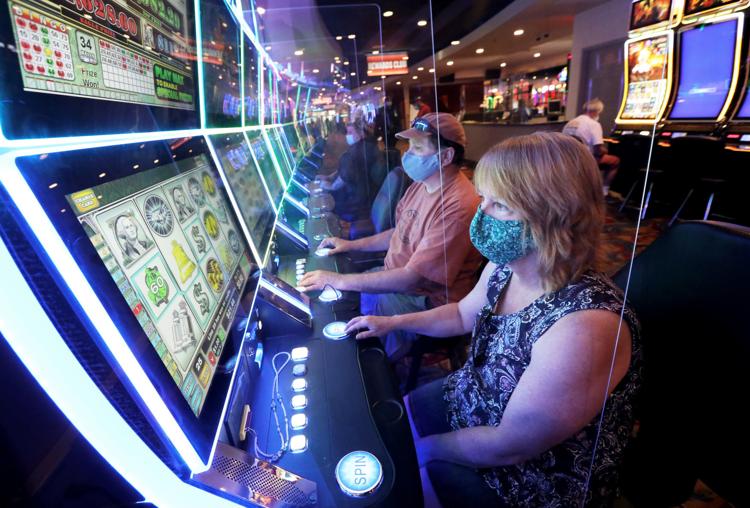 COVID-19 openings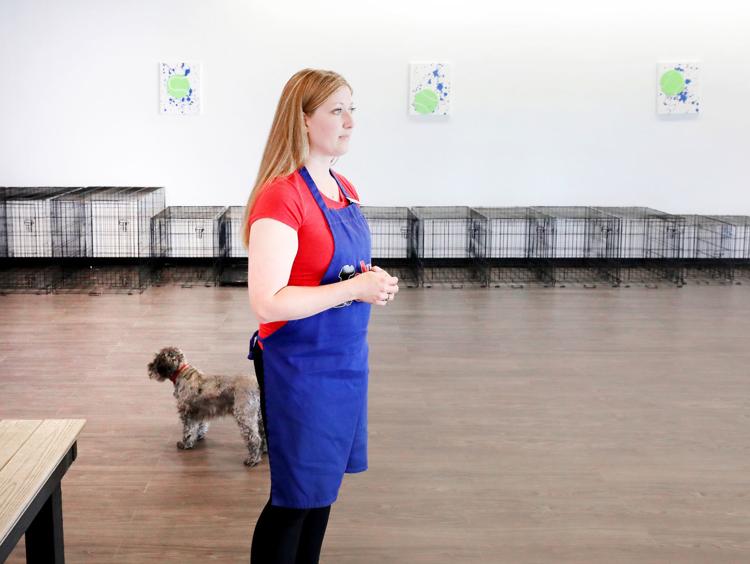 Picking up belongings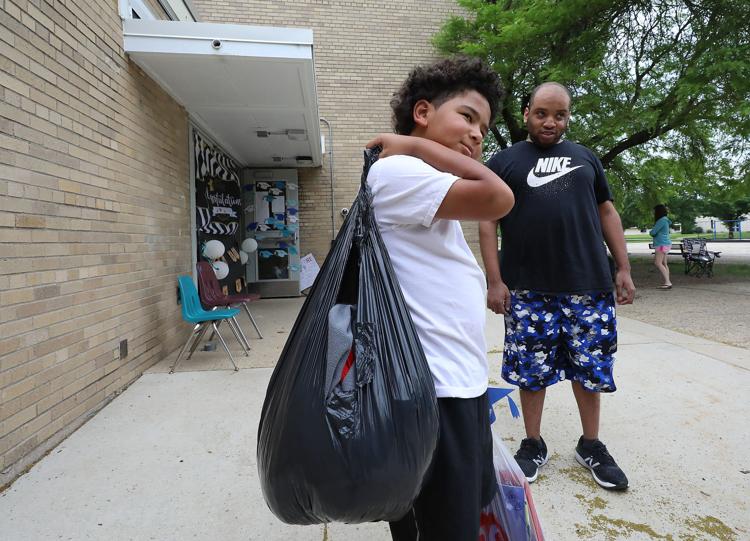 Downtown Businesses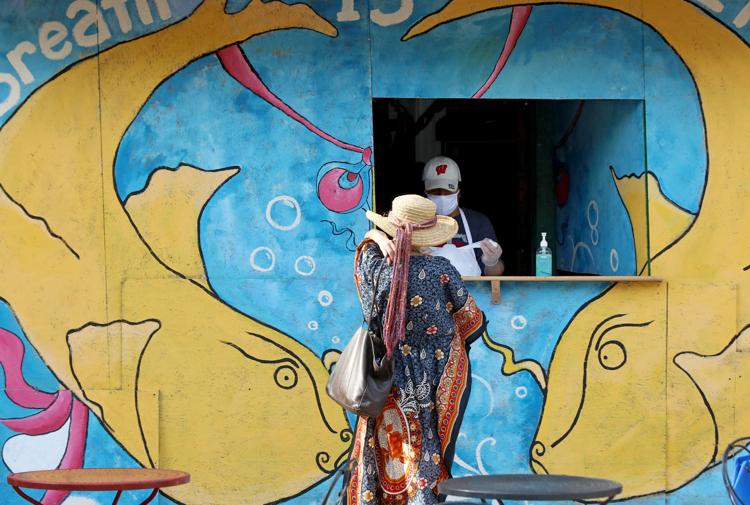 Covid transportation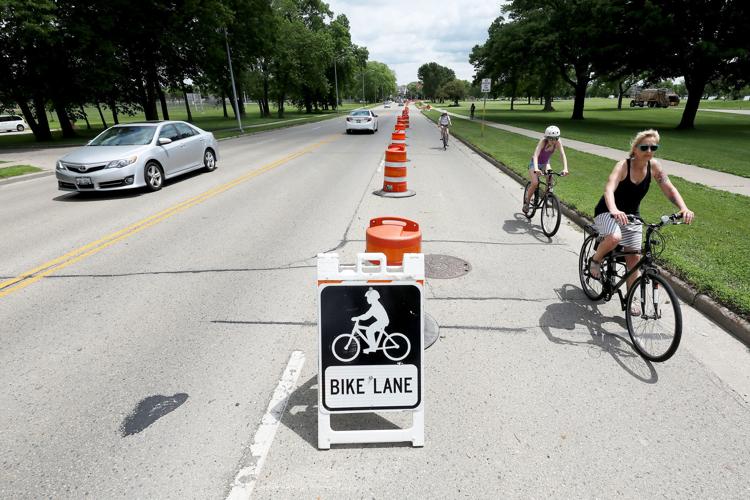 Church capacities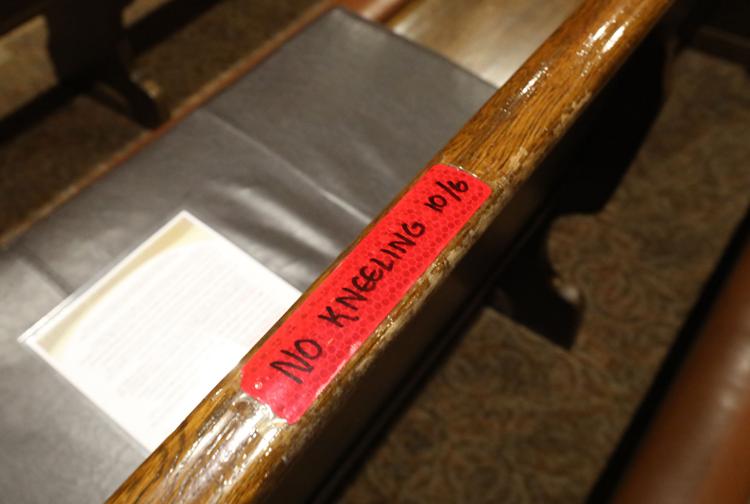 Church capacities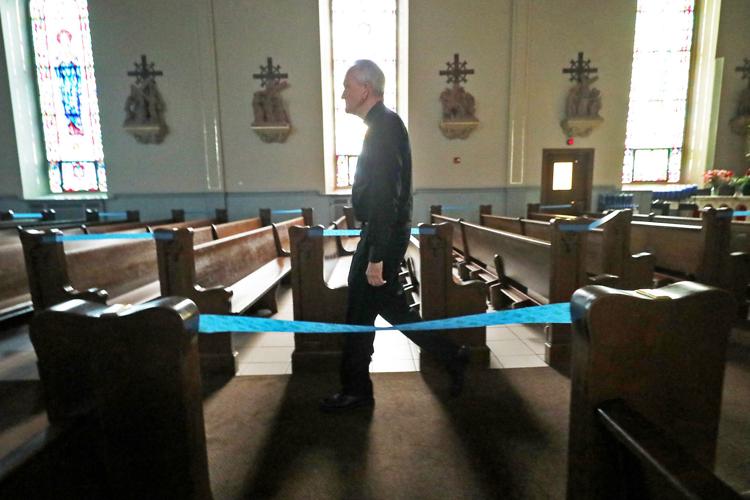 Prepping for reopening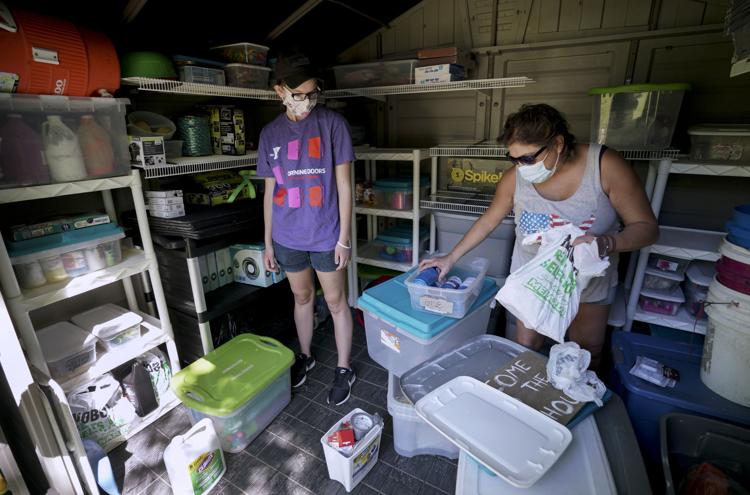 Warner Park - screening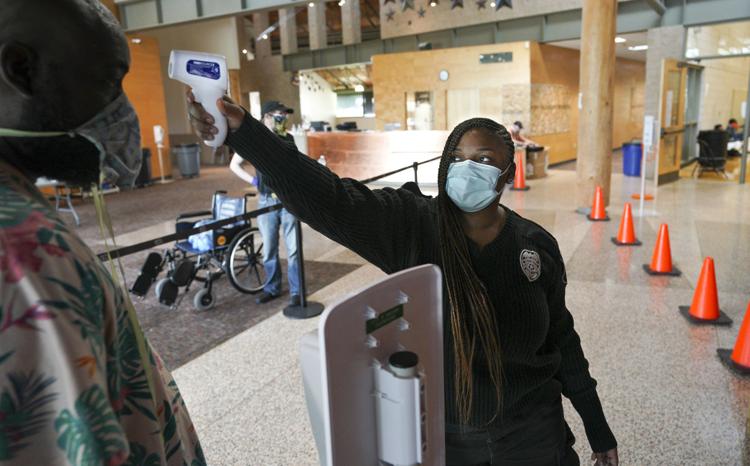 Outdoor Dining East Main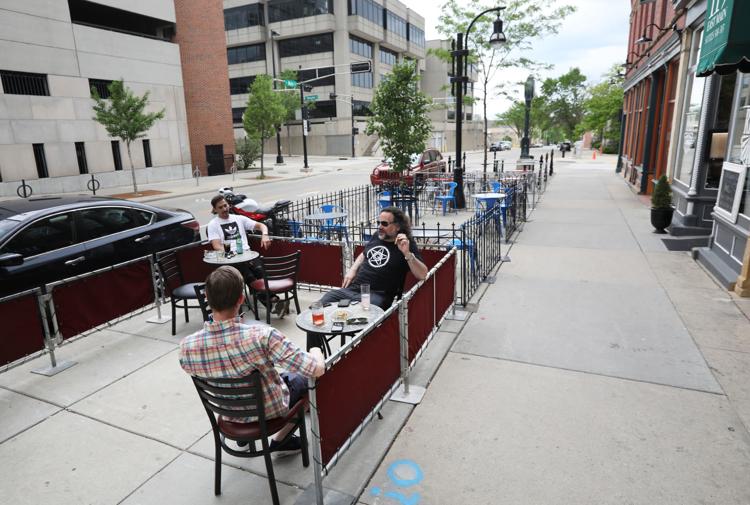 Spacing out customers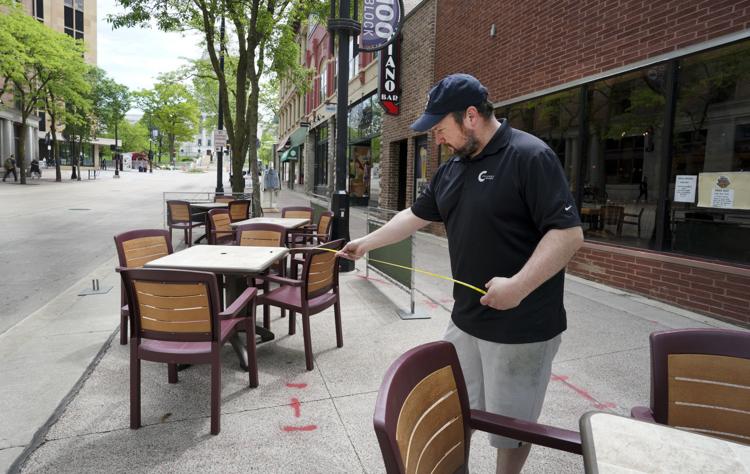 Getting a tattoo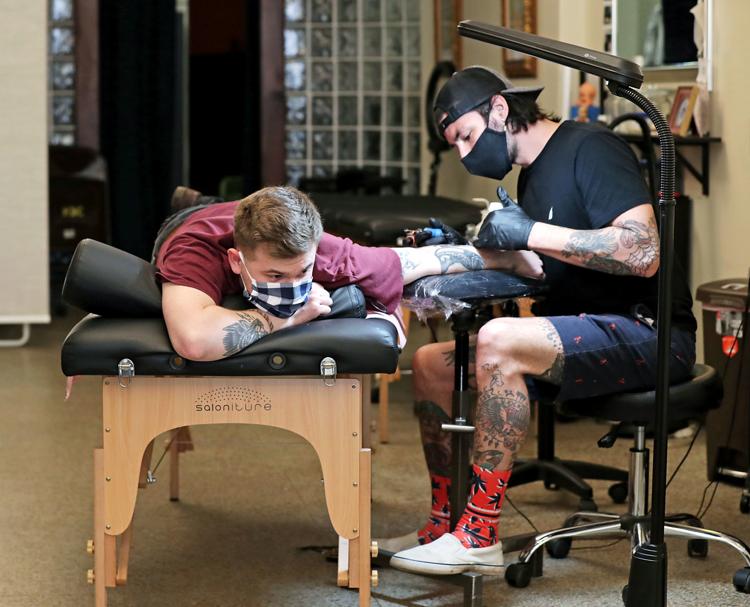 Memorial Day ceremony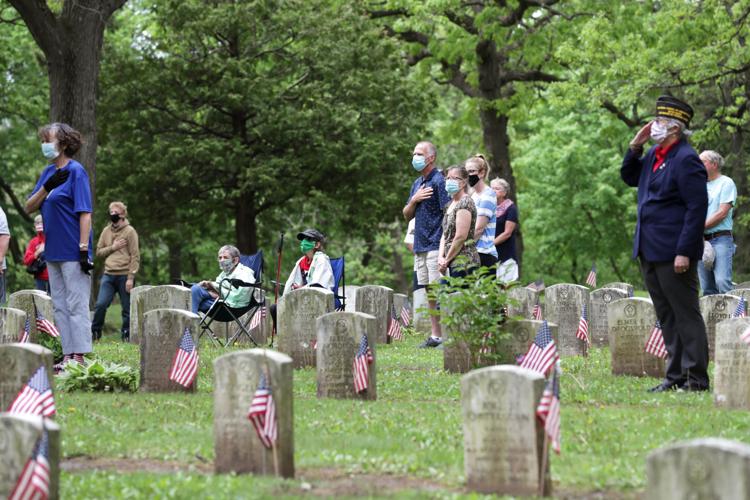 Memorial Day weekend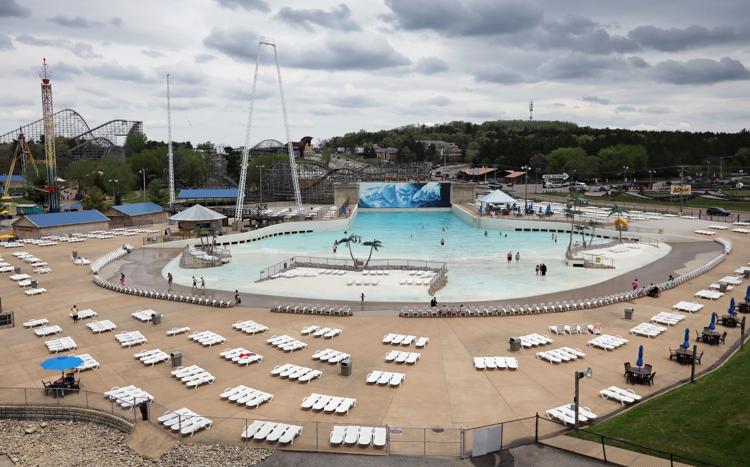 Tom Diehl, Tommy Bartlett Show not opening 2020, State Journal photo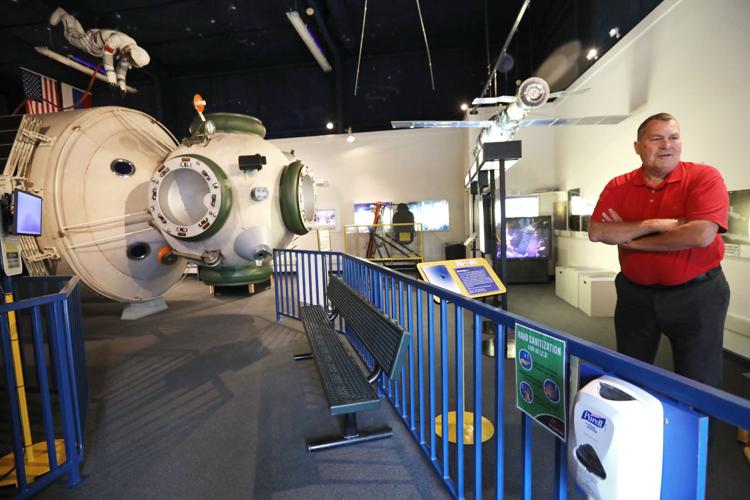 Salons Opening
Fitness openings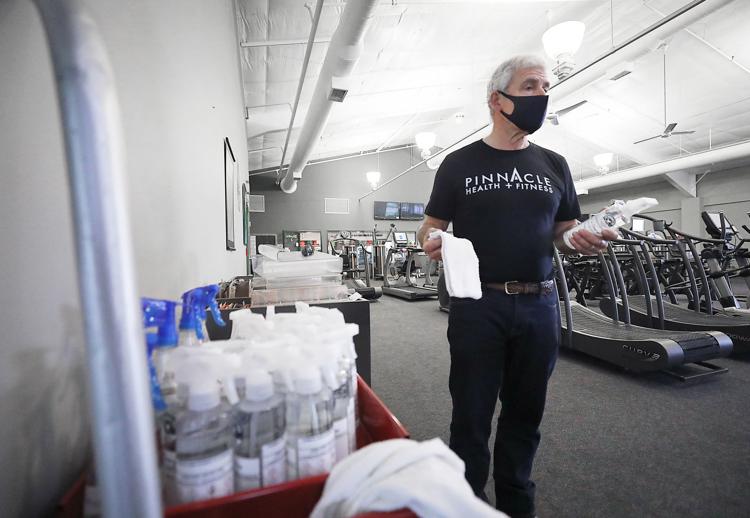 Duck Pond Drive-In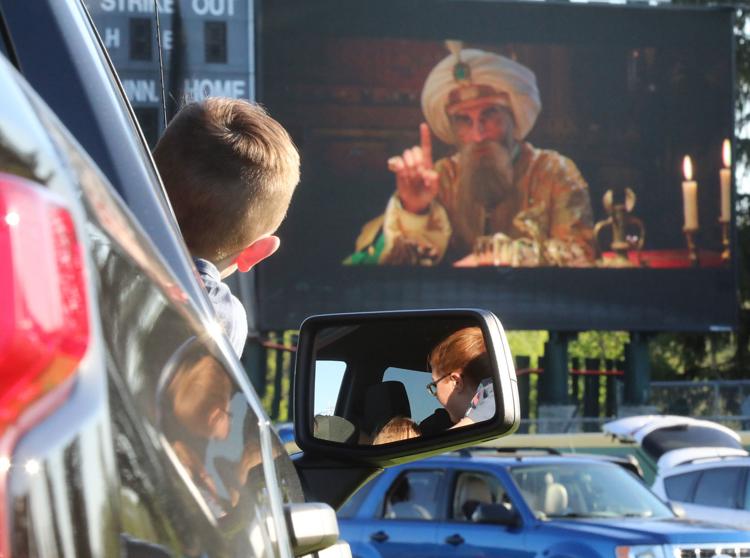 Memorial Union crowd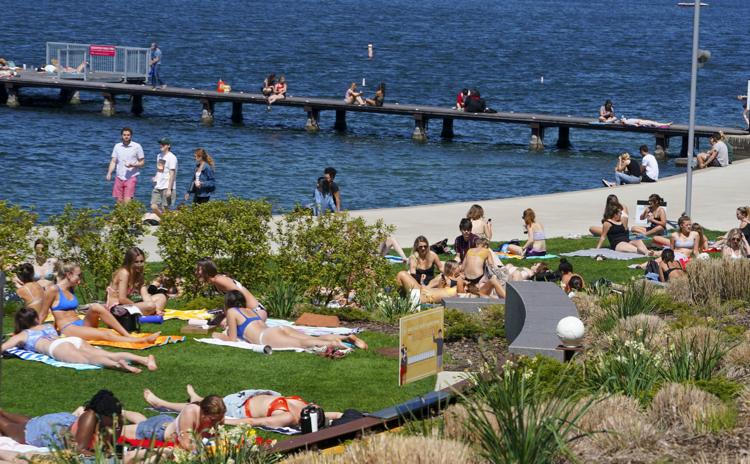 Child care at YMCA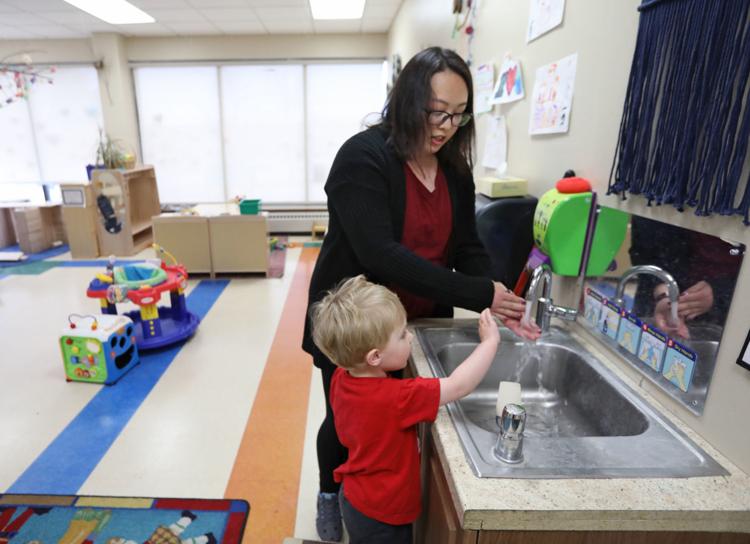 Bikers on Arboretum Drive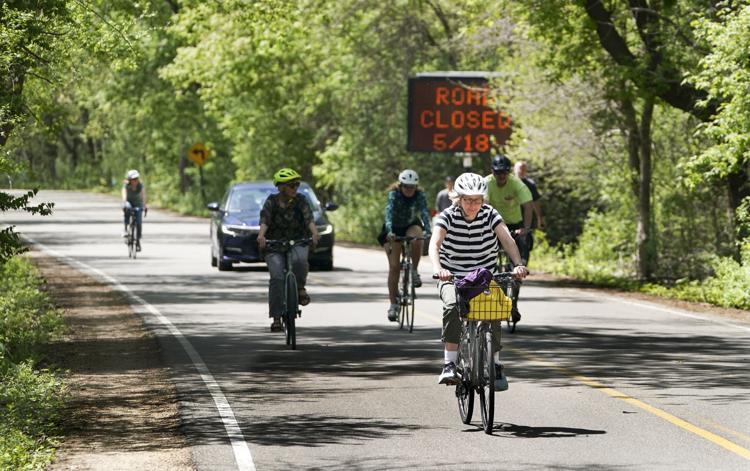 Brittingham Boats
Restaurant open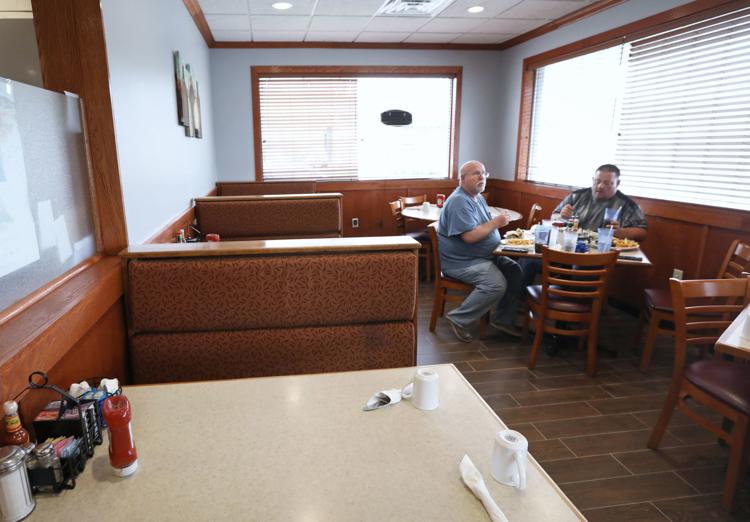 COVID-19 businesses reopen
Restaurant, bars reopen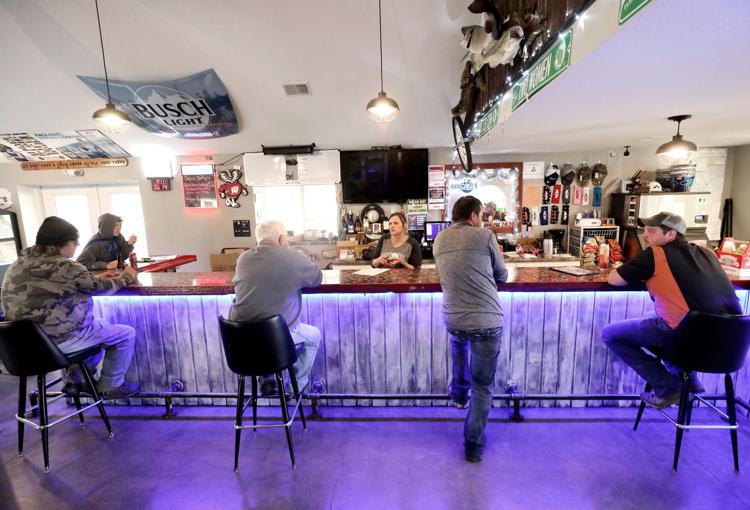 Dentist with patient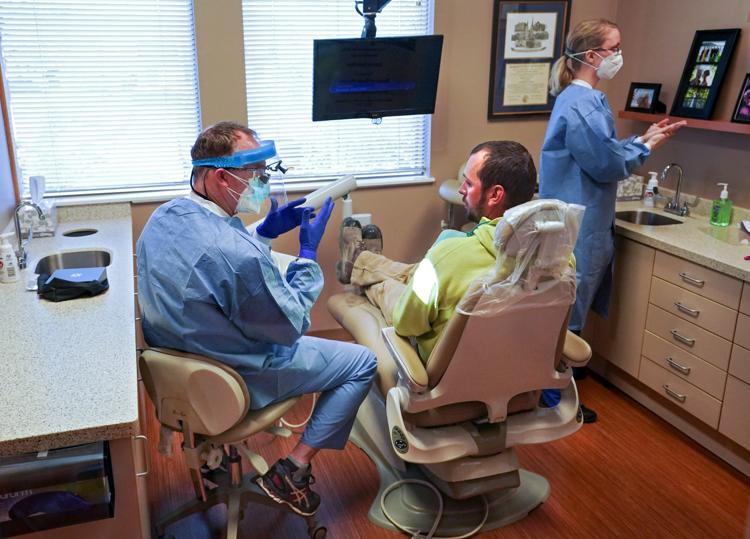 Dane County institutes order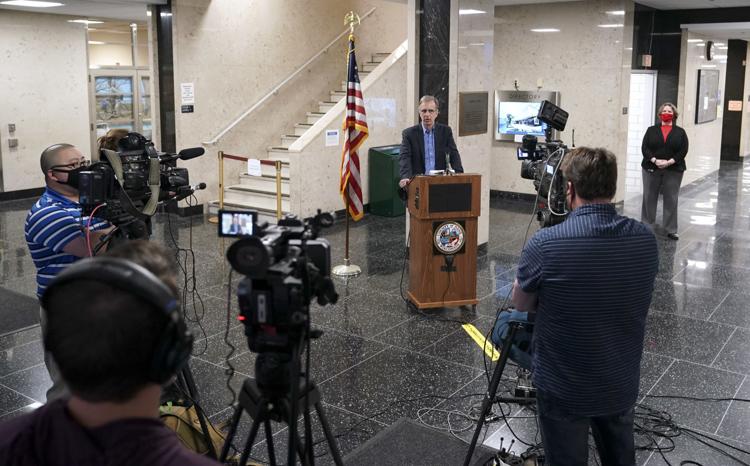 Carry-out food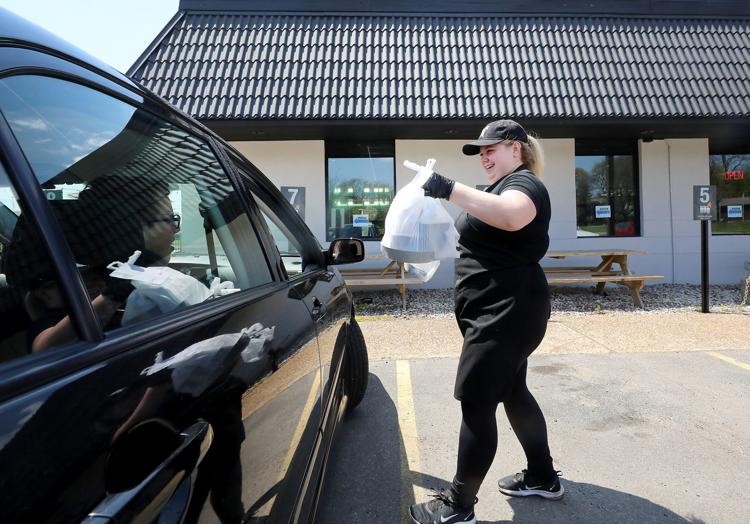 Small retailers reopening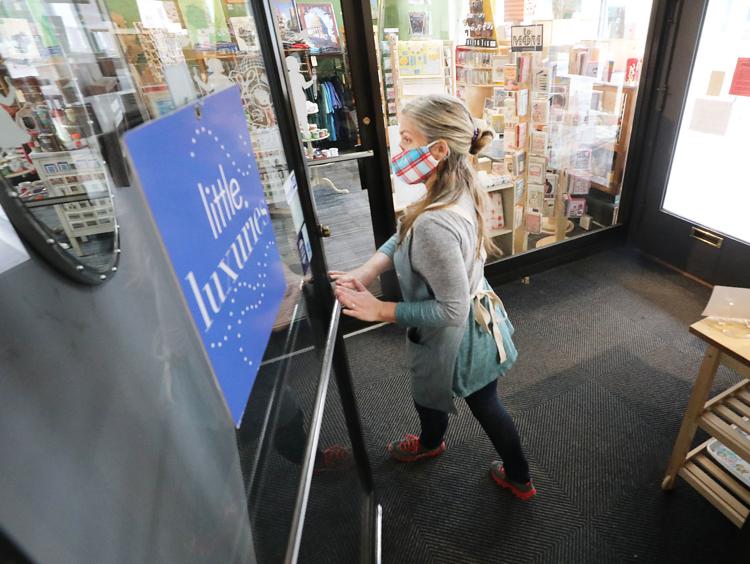 Shoe store reopening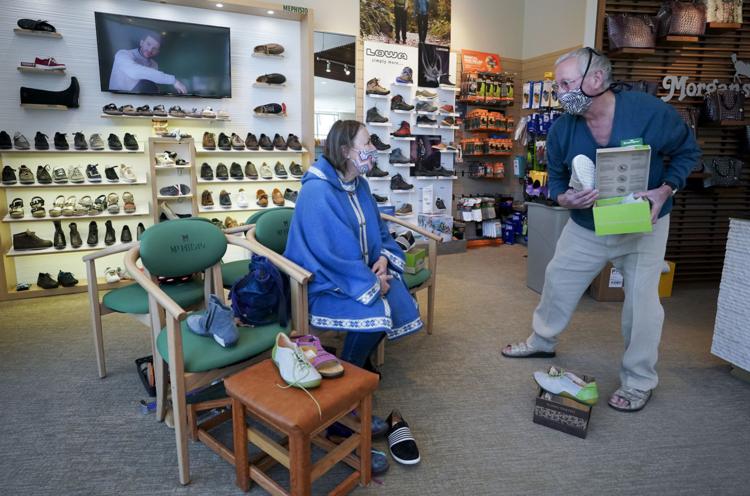 COVID 19 testing site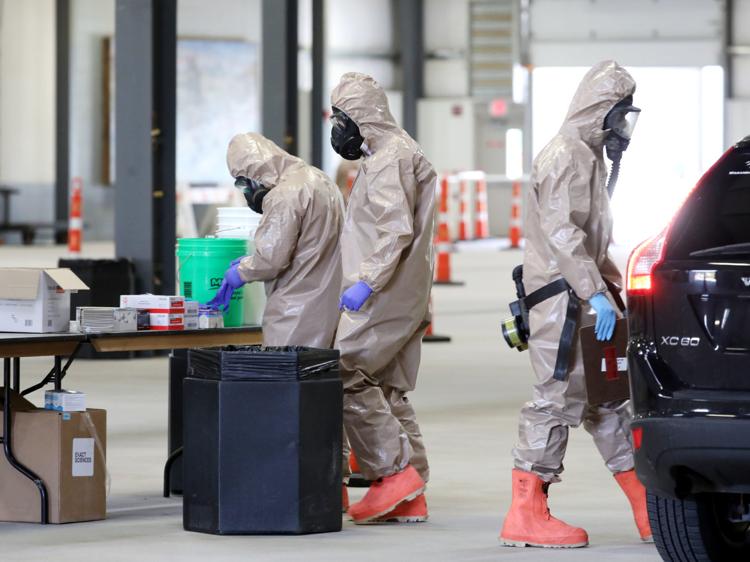 COVID 19 testing site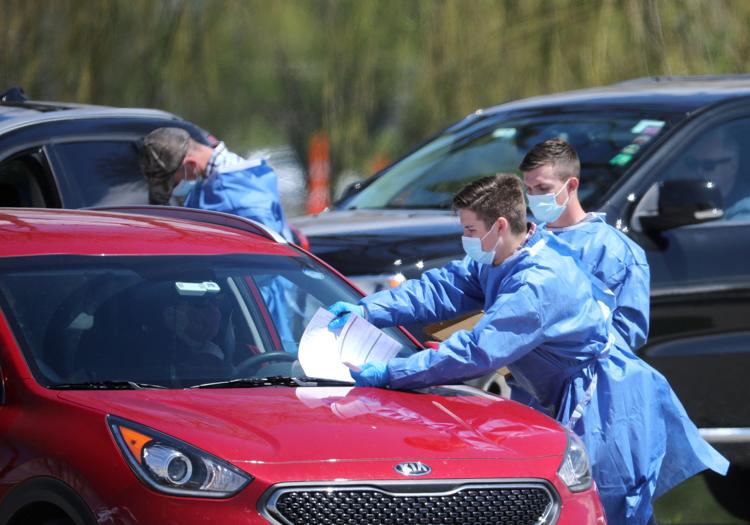 UW-Madison virtual graduation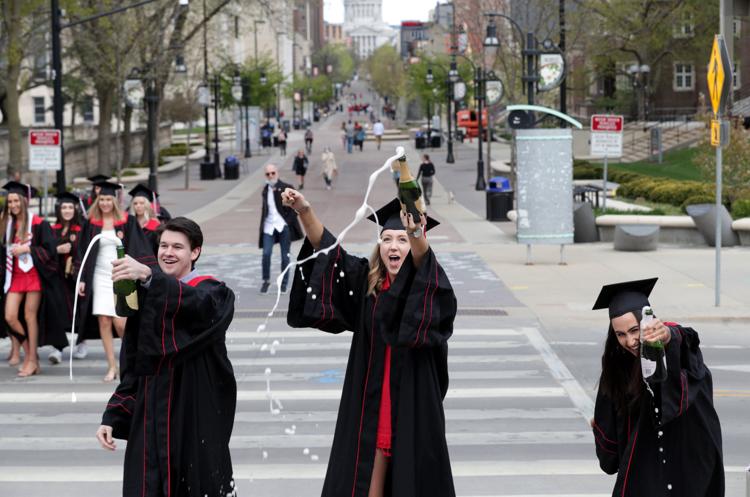 Monona Library Curbside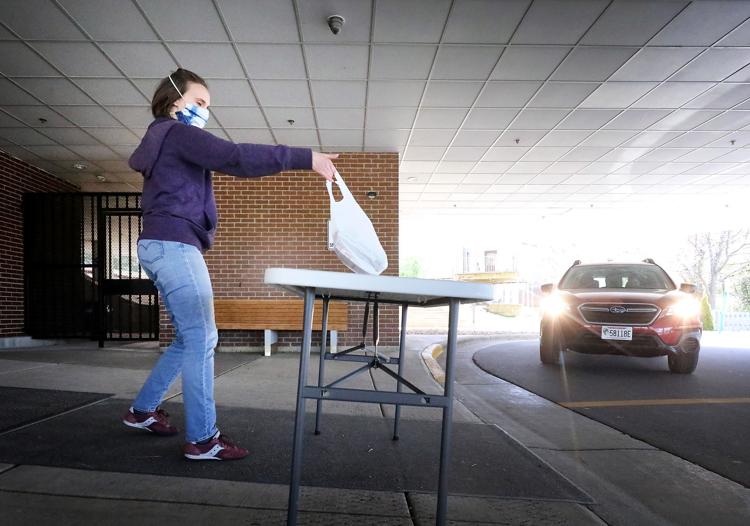 COVID-19 meat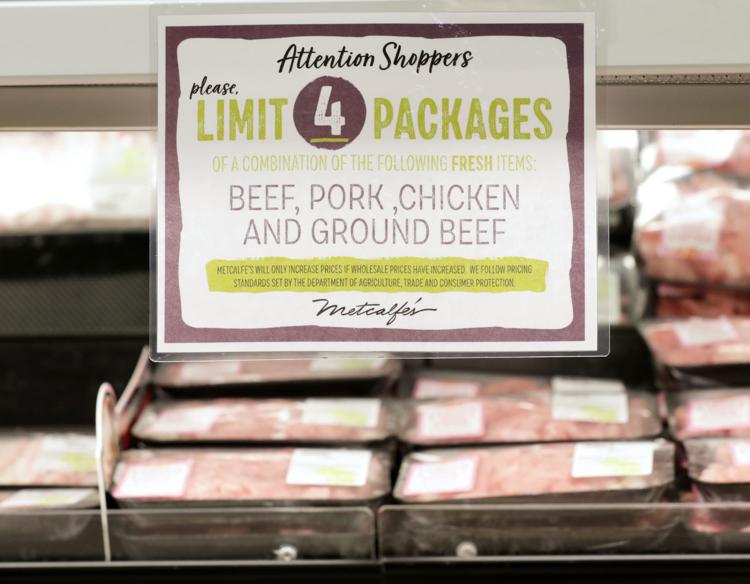 Homeless in parks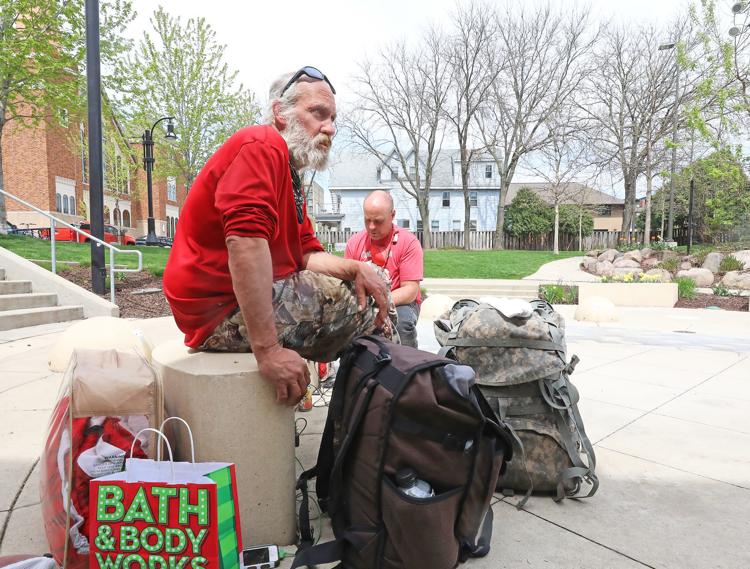 UW Commencement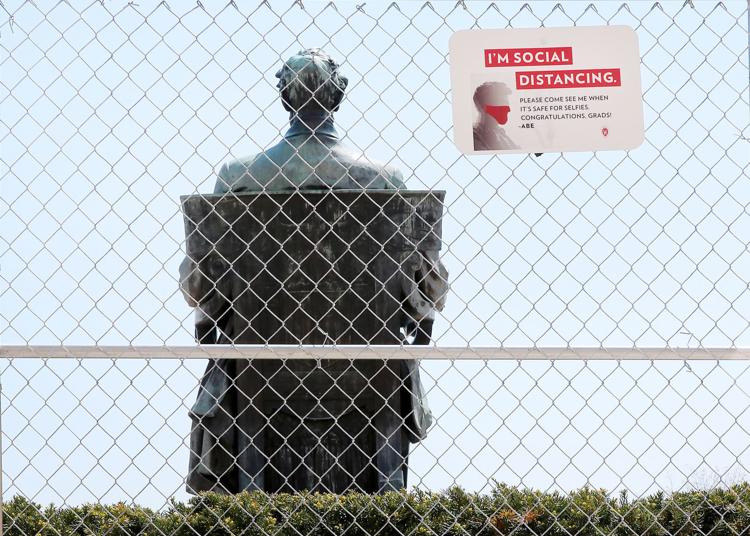 River Food Pantry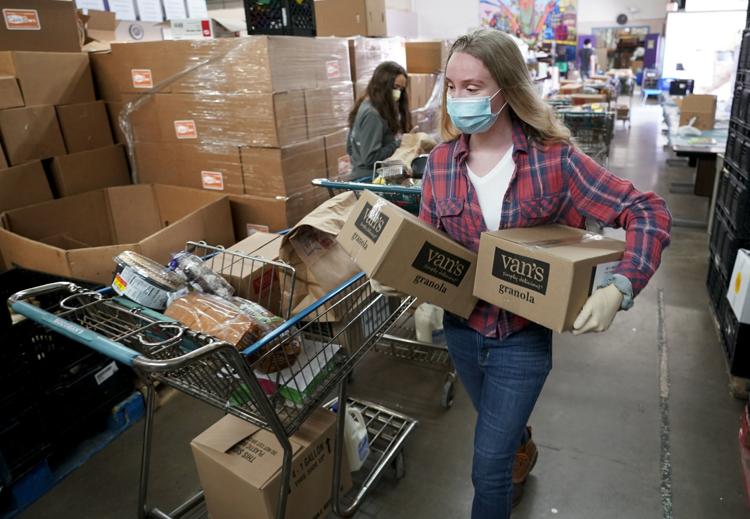 Dane County tourism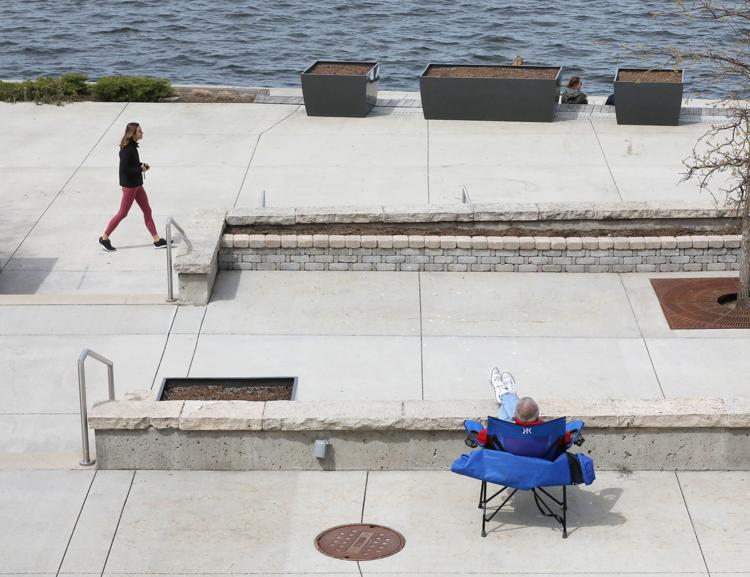 "Outside Looking In: A Drive-Thru Exhibition"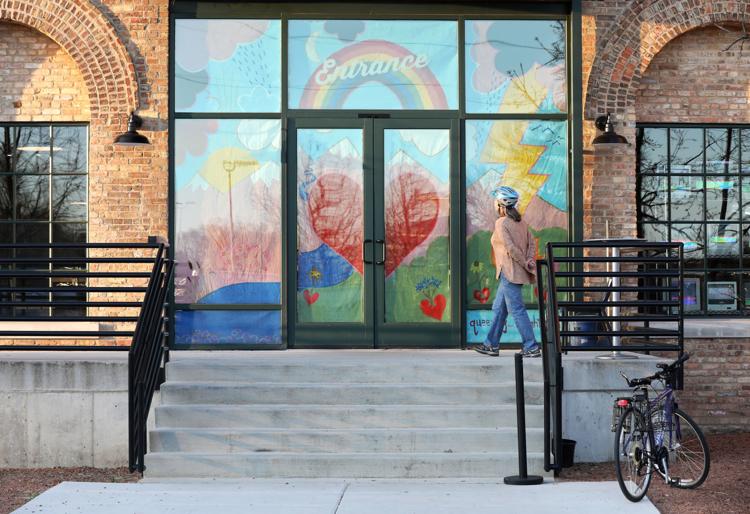 COVID-19 Menards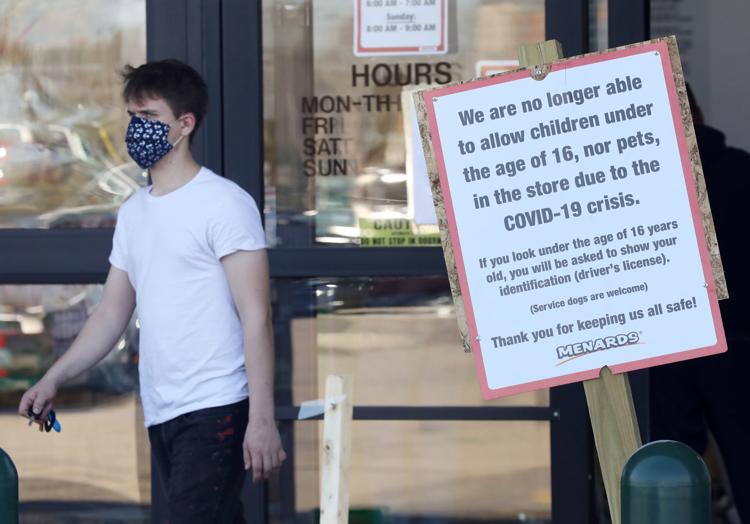 Covid Assembly Hearing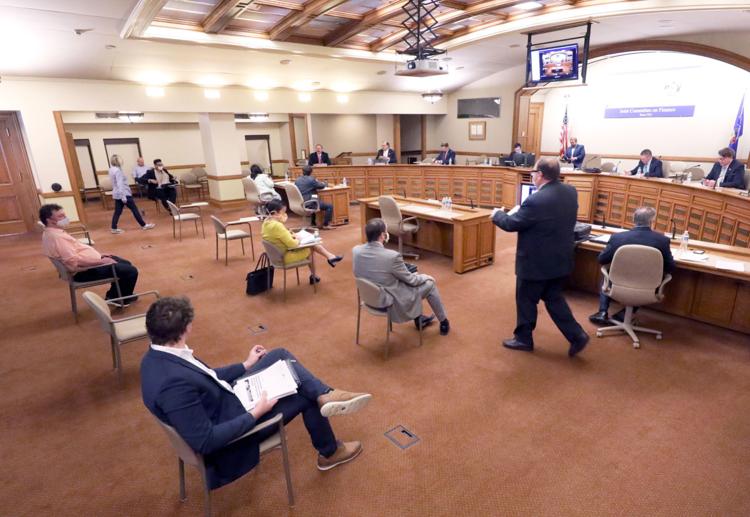 UW furloughs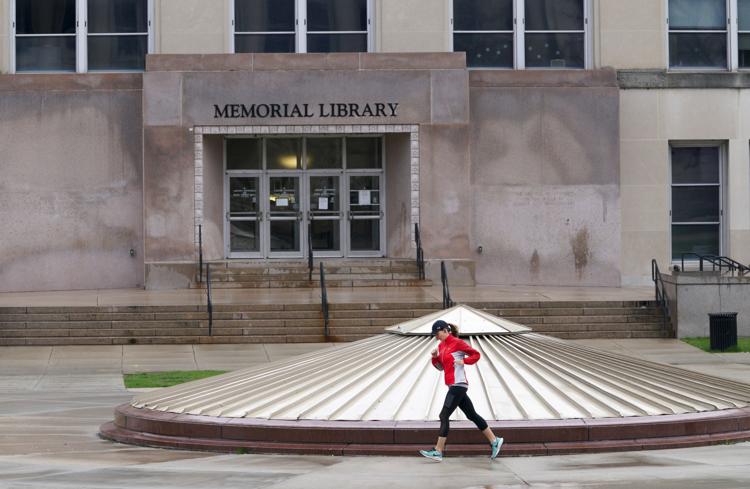 Stay safe, Badgers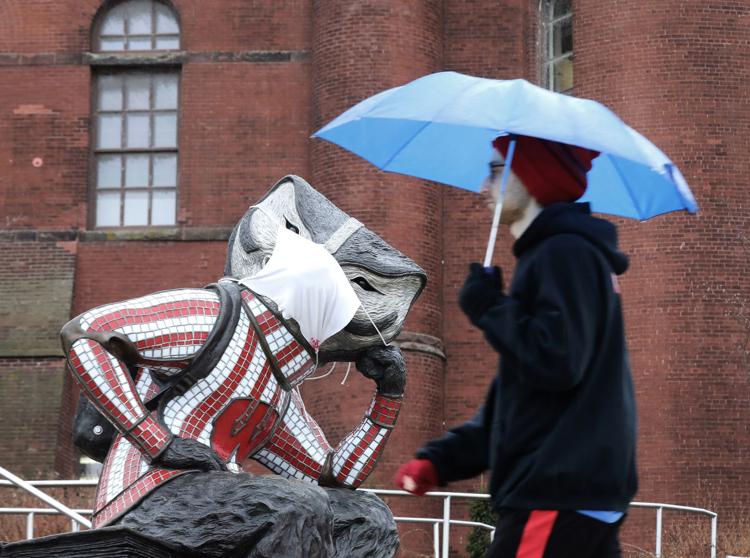 Celebrating 103 - From a distance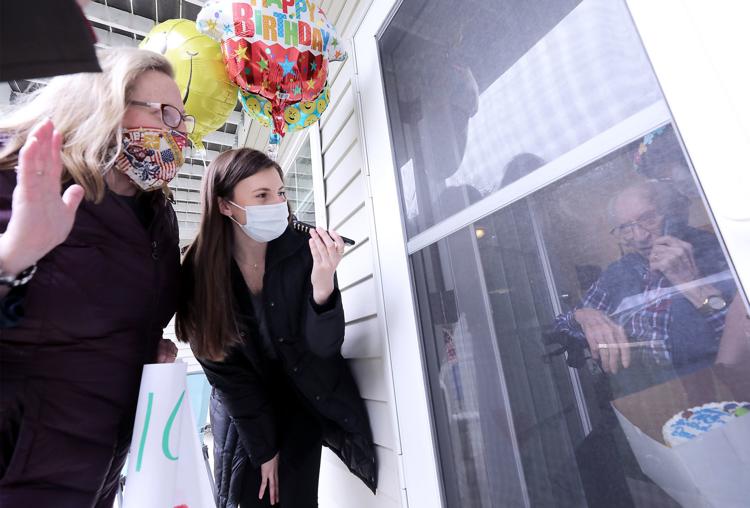 COVID-19 protest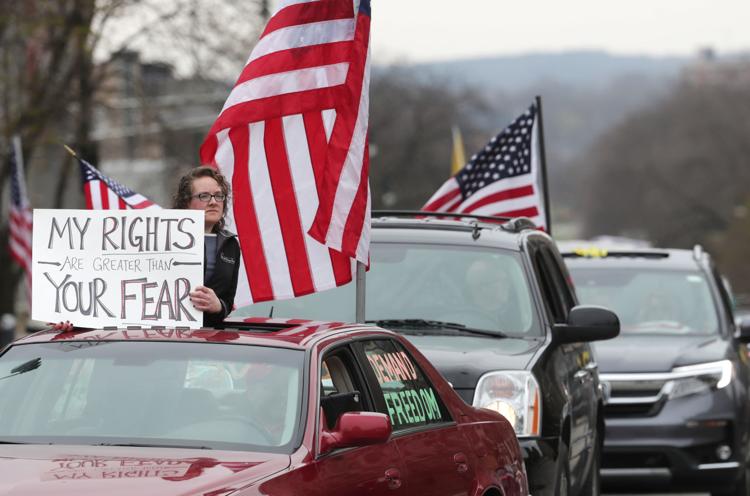 COVID-19 candle installation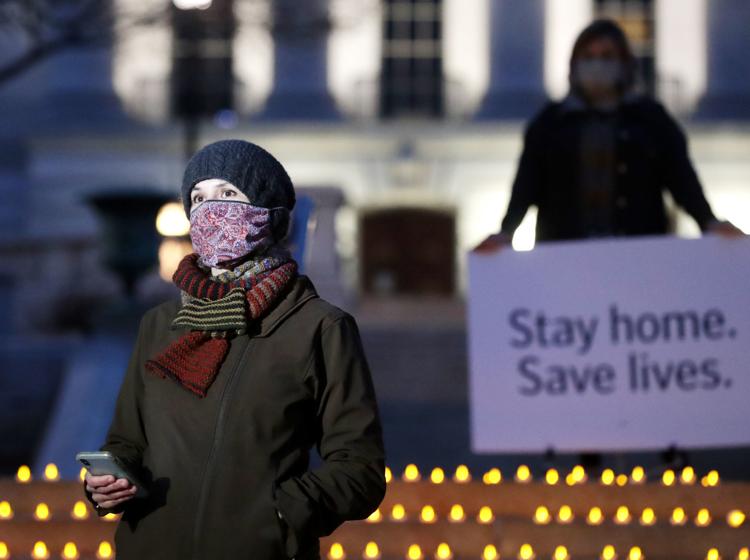 COVID-19 candle installation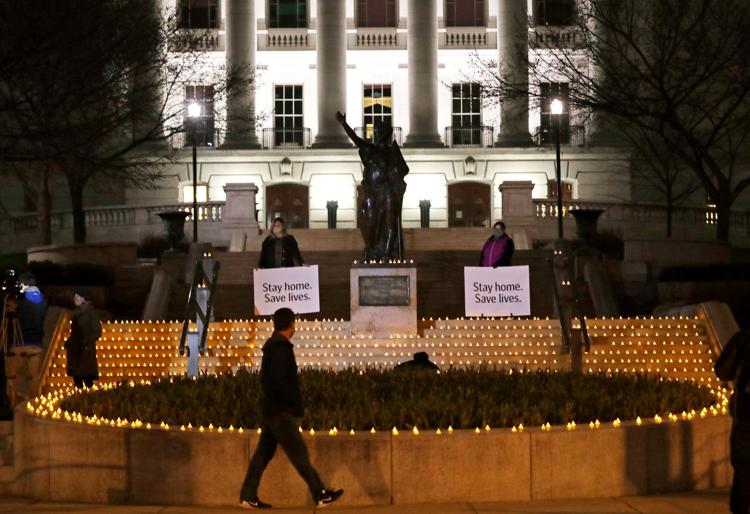 A fishing opener amid COVID-19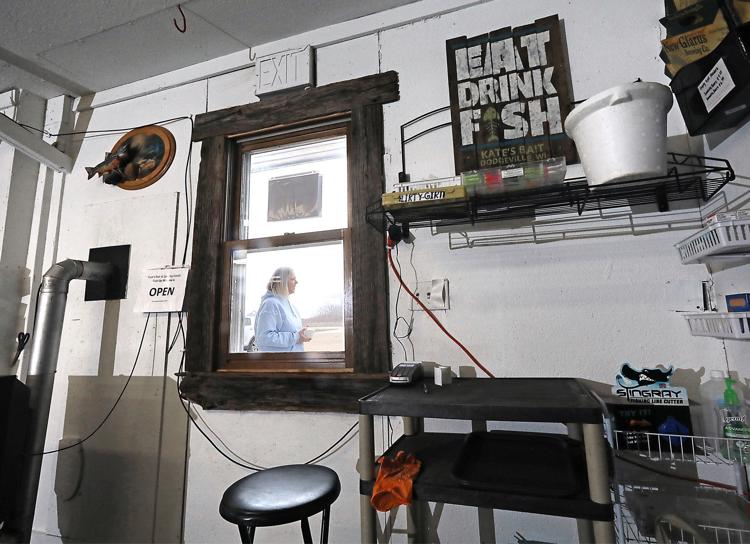 COVID-19 UW-Madison students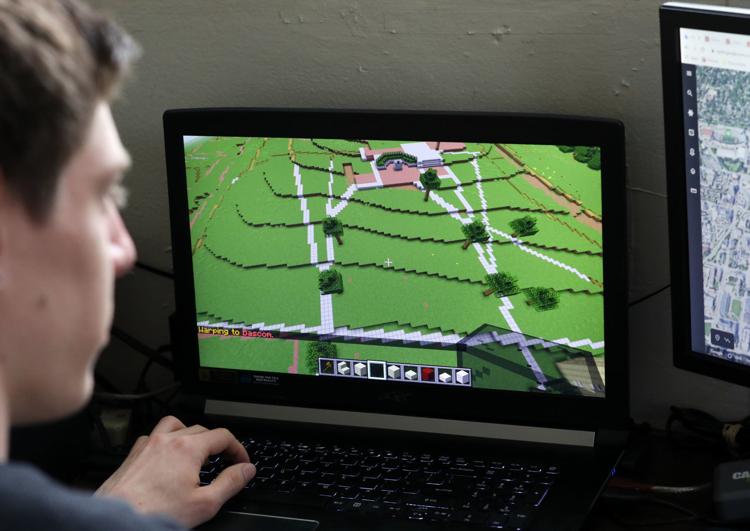 Covid Public Employees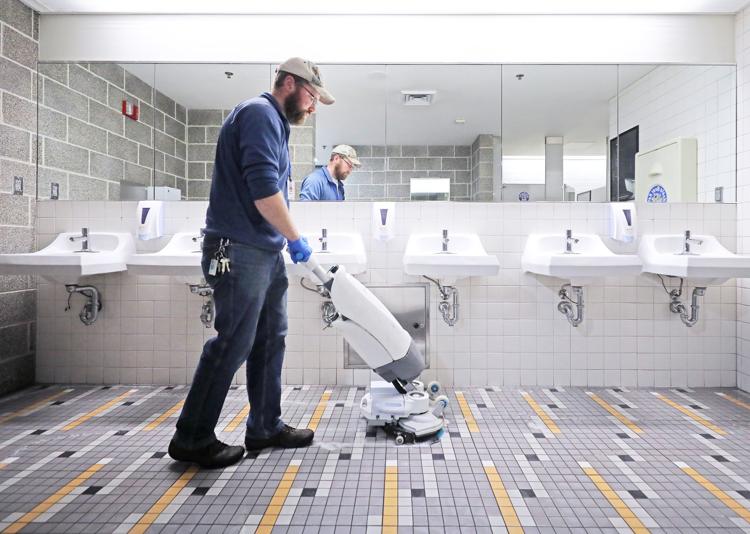 Act of Appreciation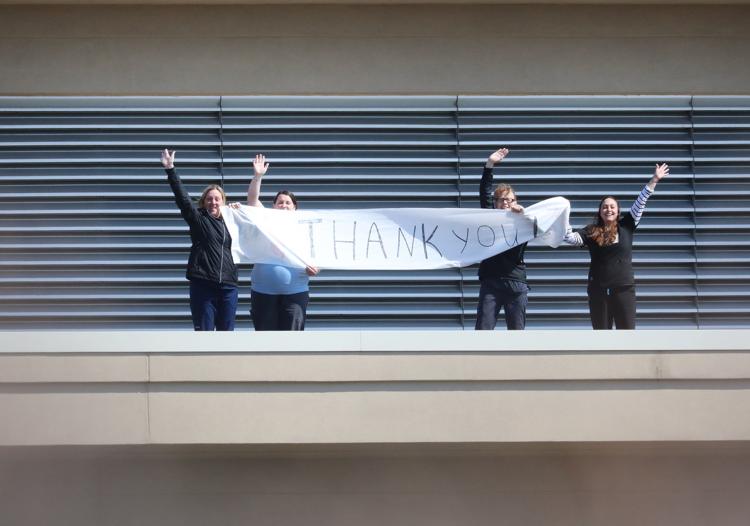 Brazelton with video screen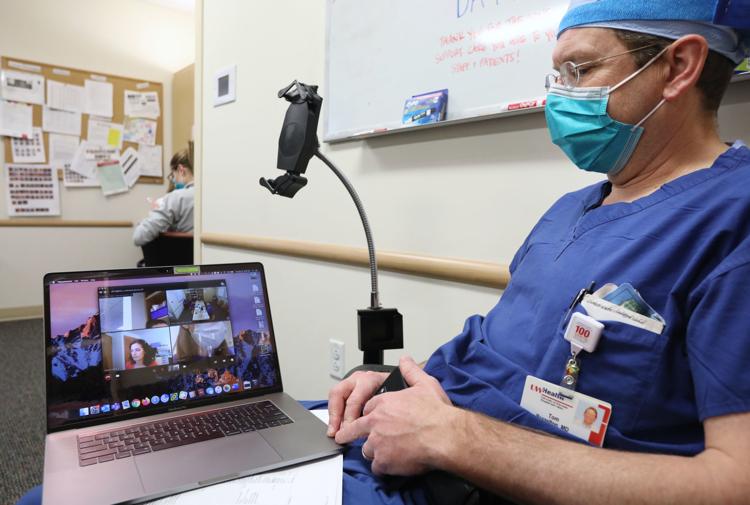 Saris stays busy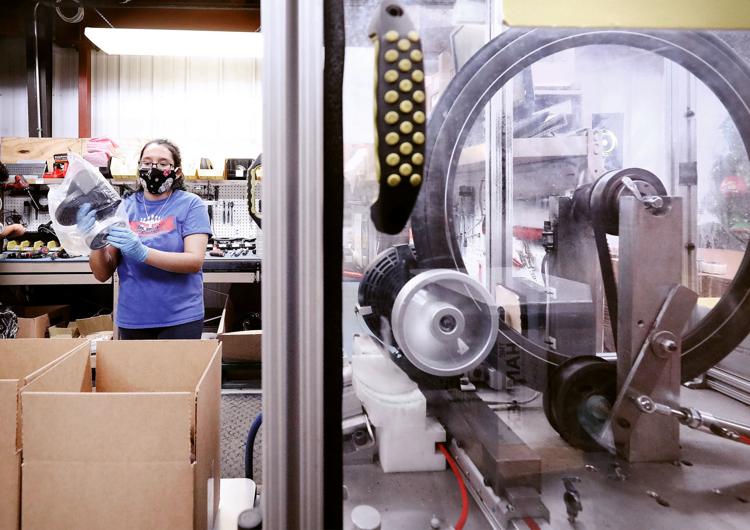 Absentee ballots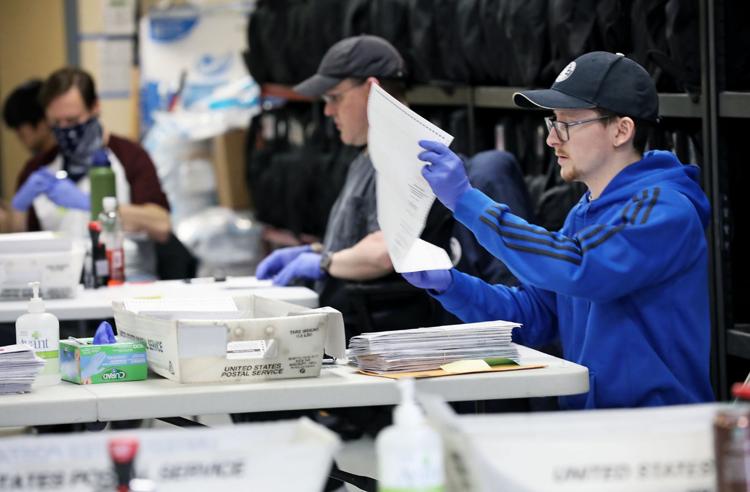 UW Covid Testing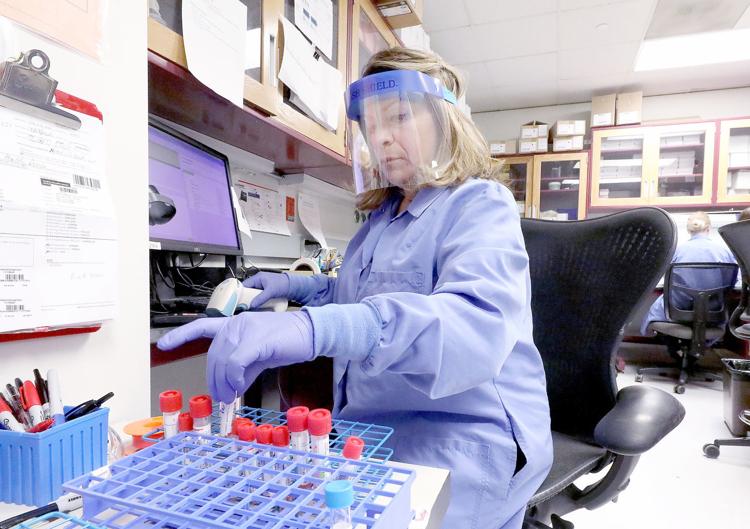 Covid State Parks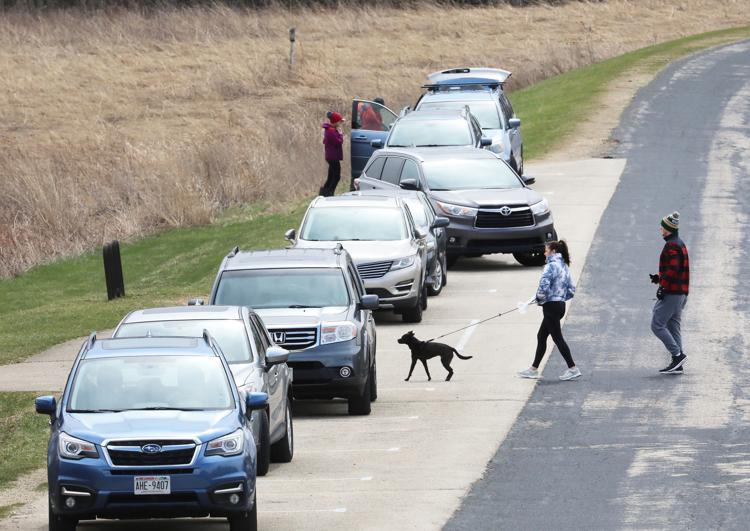 Easter baskets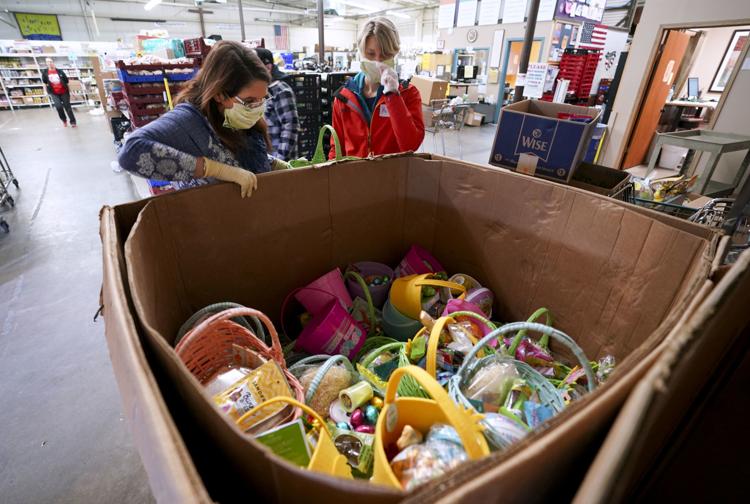 As social distancing progressed into an official order to stay in our homes, Madison has started to look more like an empty shell rather than …
Election Day with COVID-19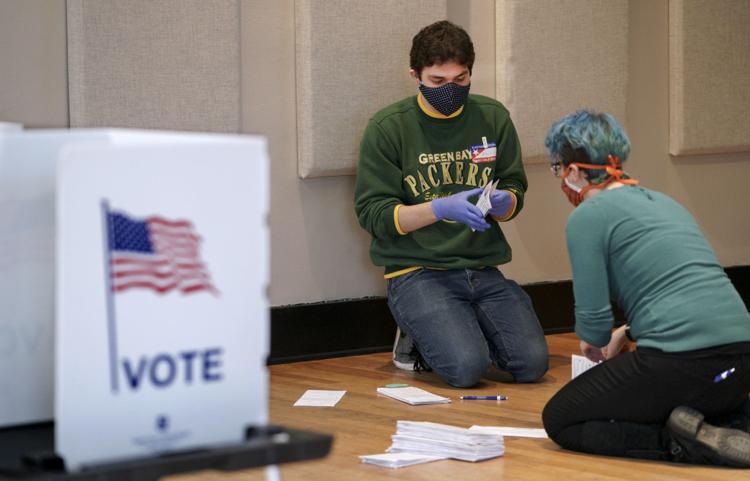 COVID-19 Journaling Project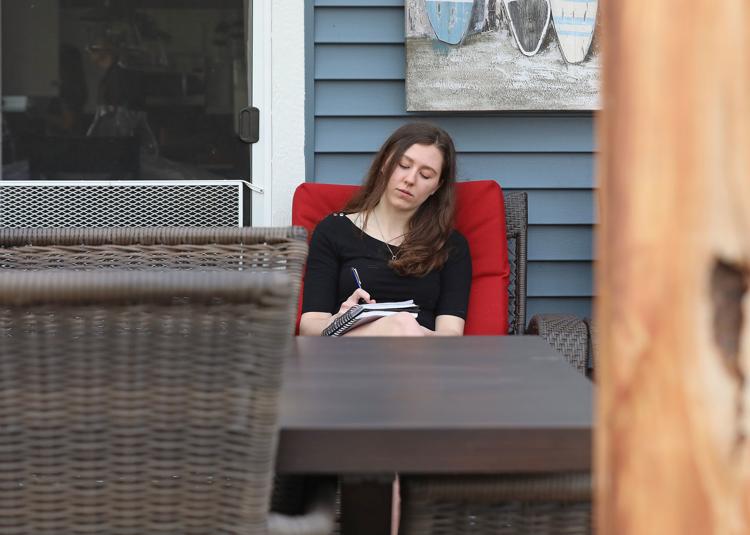 Election Day protest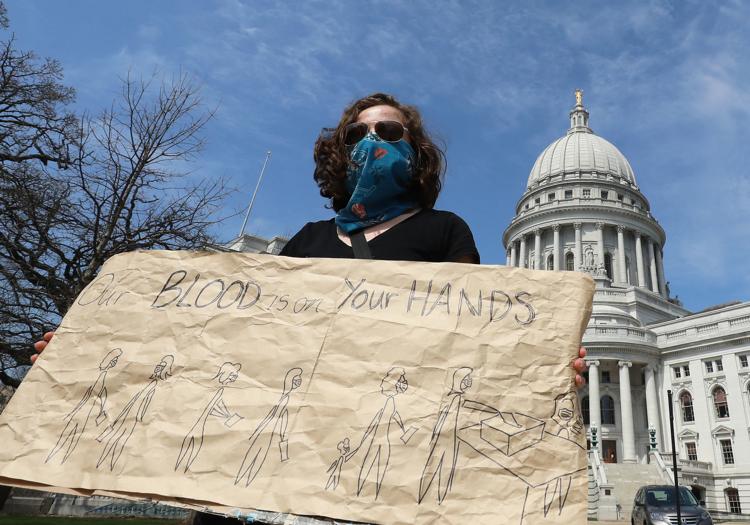 Election Day with COVID-19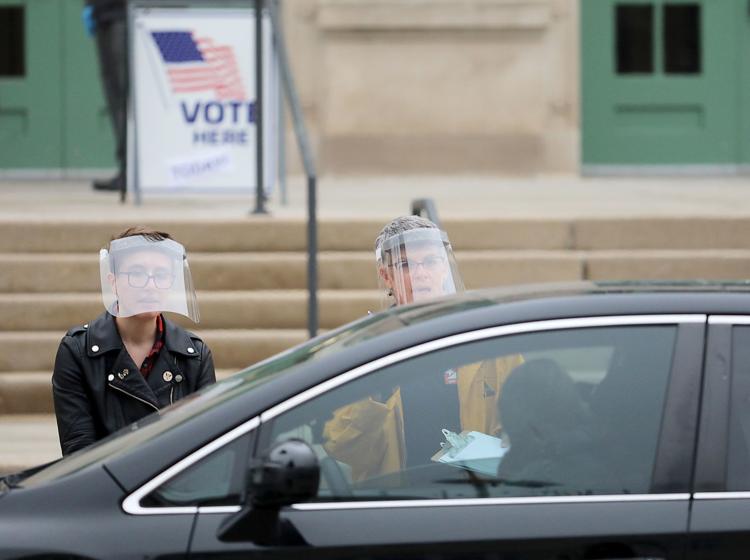 Honoring Essential Workers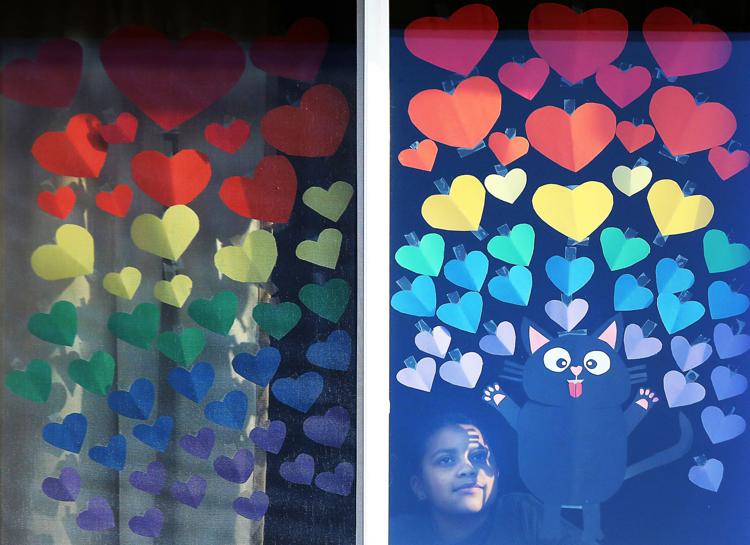 Metro Transit Butler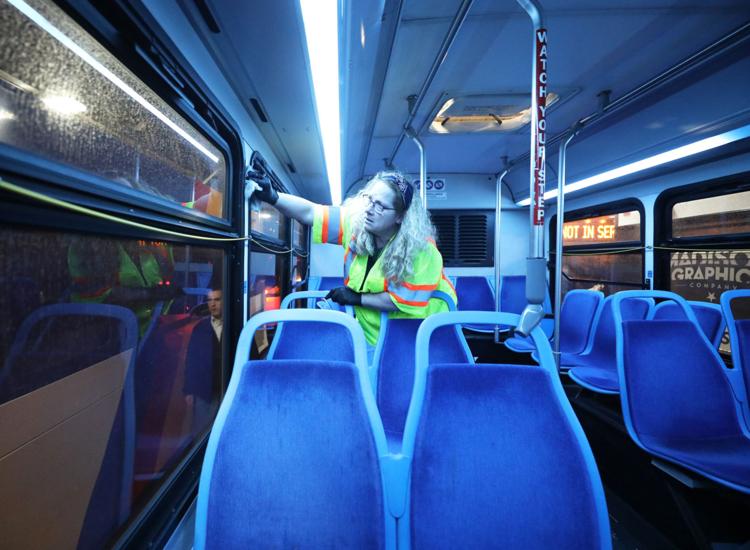 Election set for Tuesday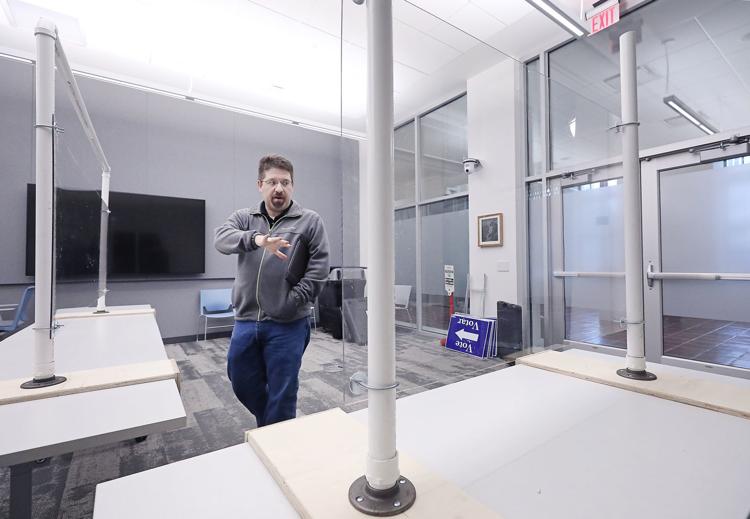 Robots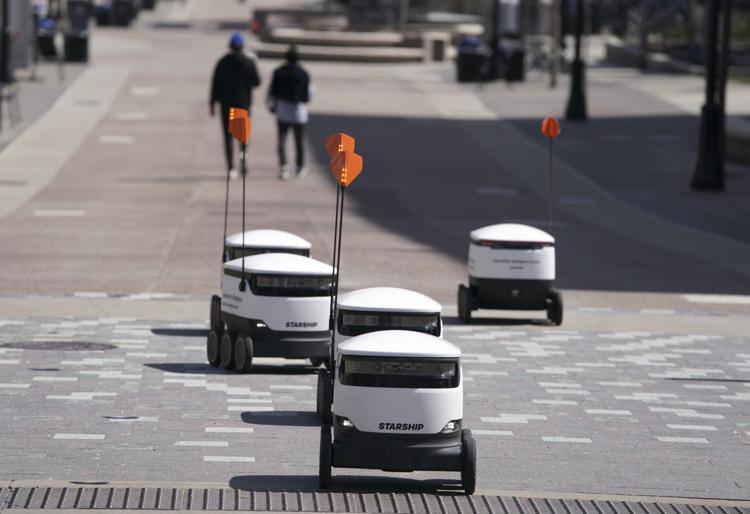 Nolan family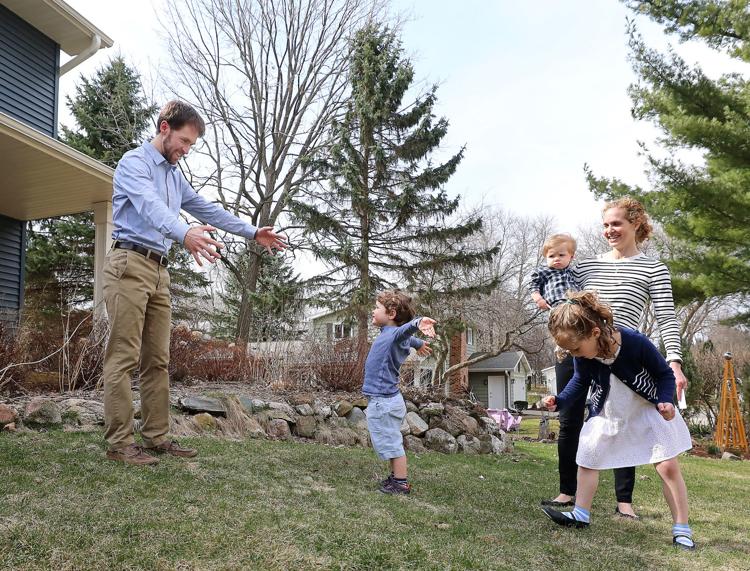 Stressed over closure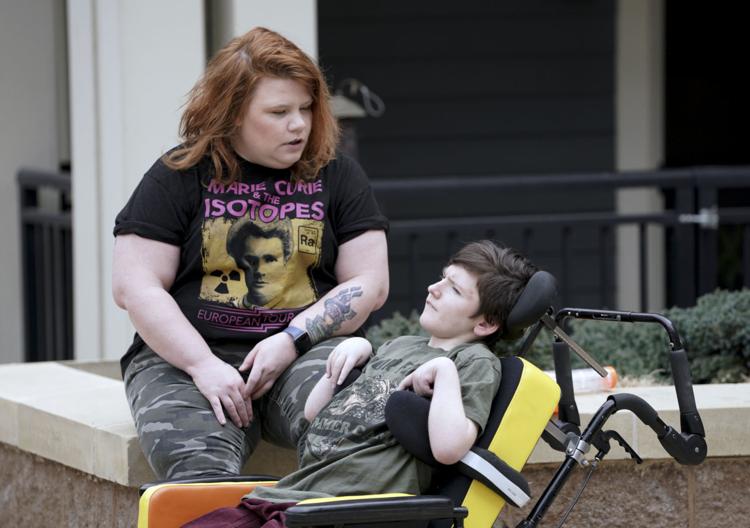 Amy Shircel, former COVID-19 patient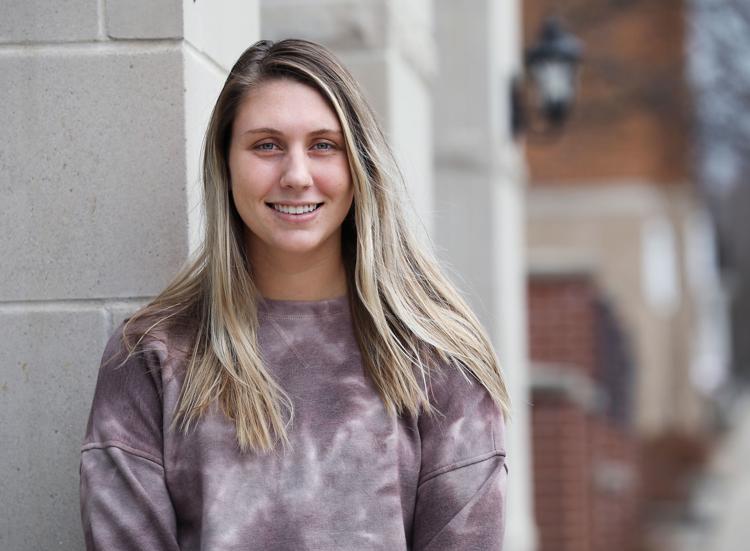 COVID-19 retail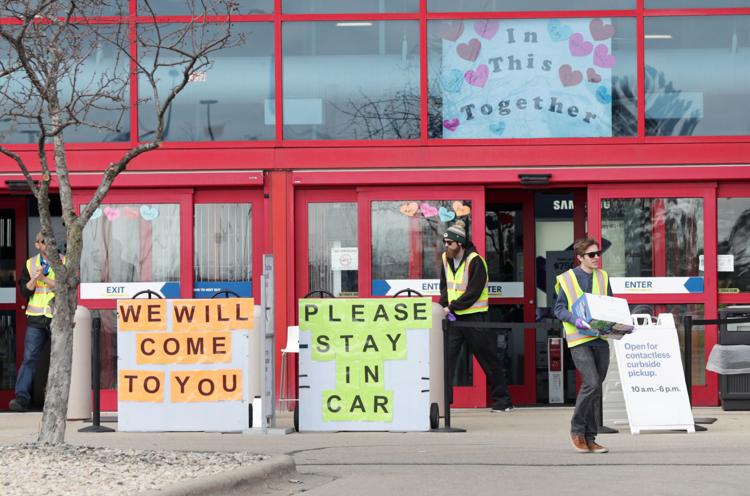 Playground closed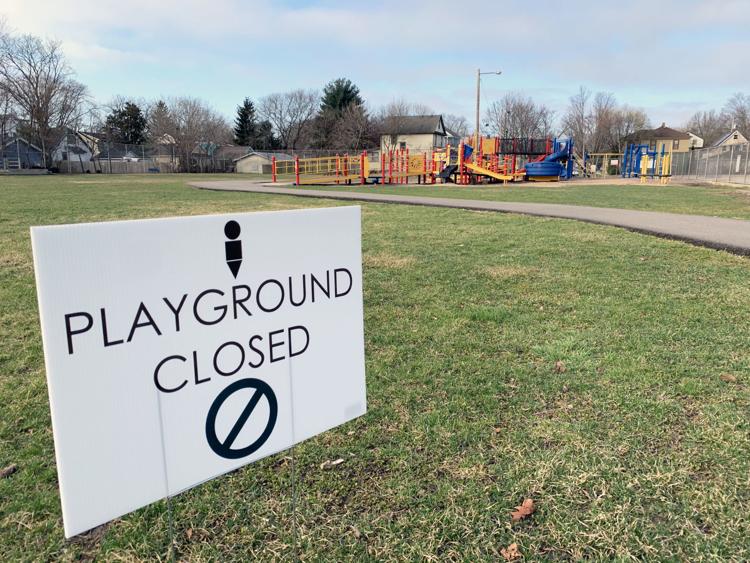 Little Library closed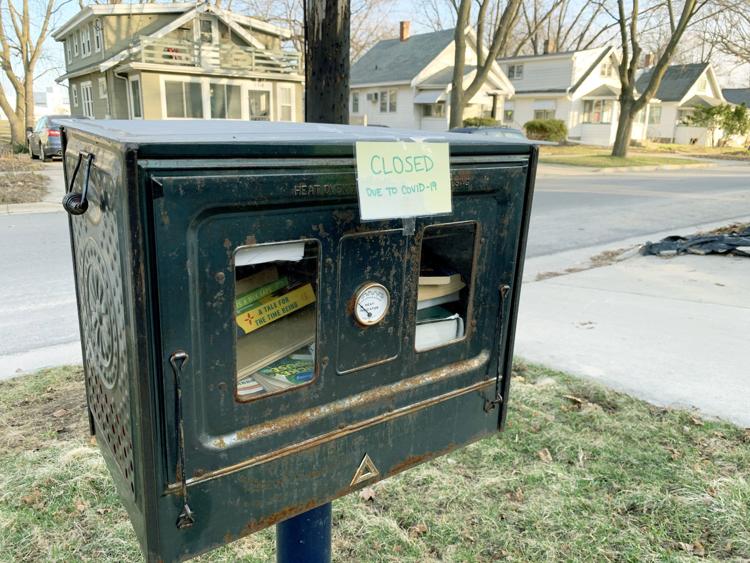 Entryway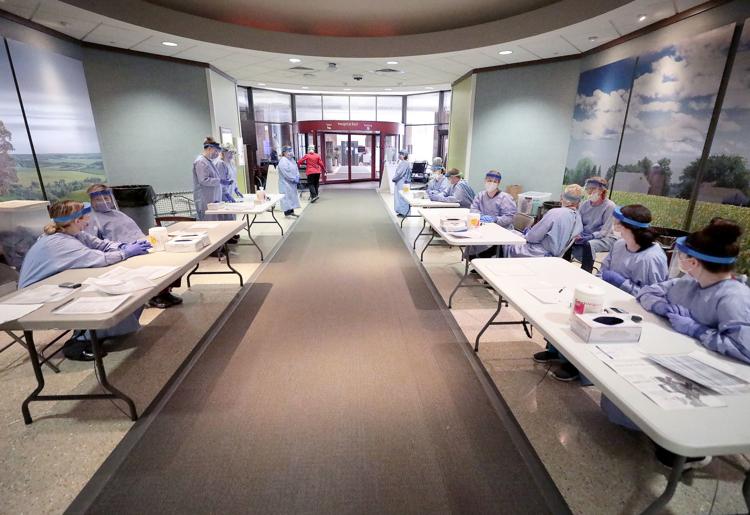 Face shields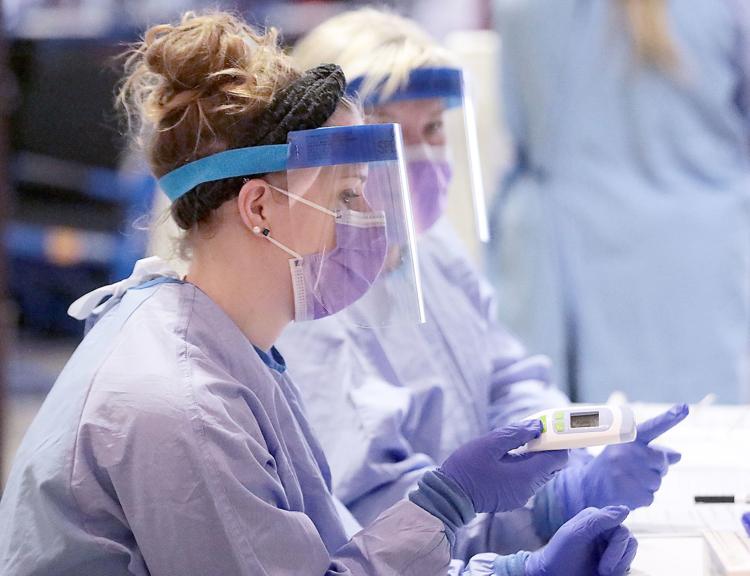 Carwash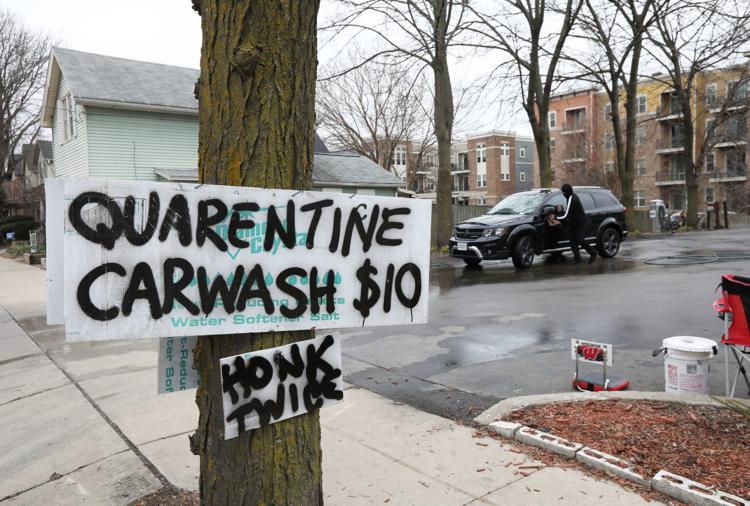 Rent strike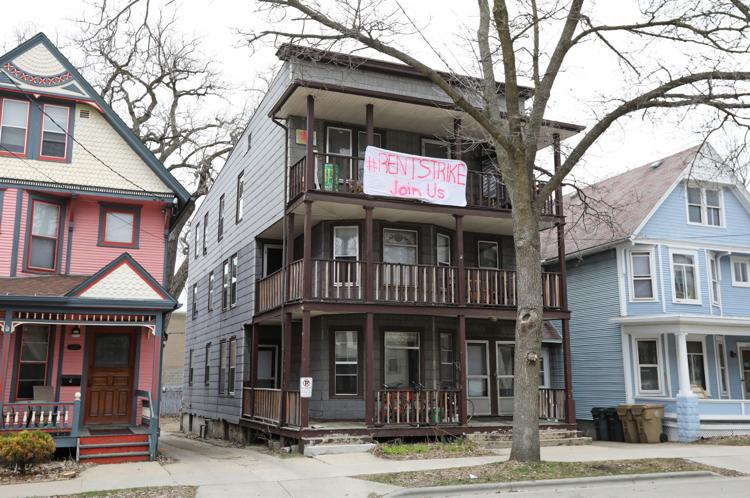 Election COVID-19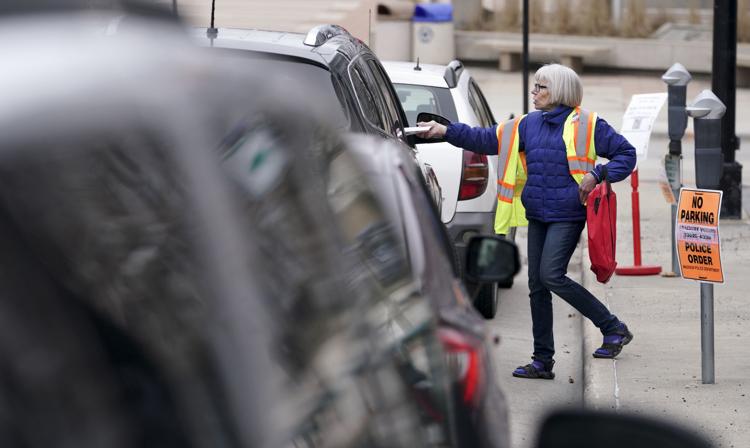 Precious Cargo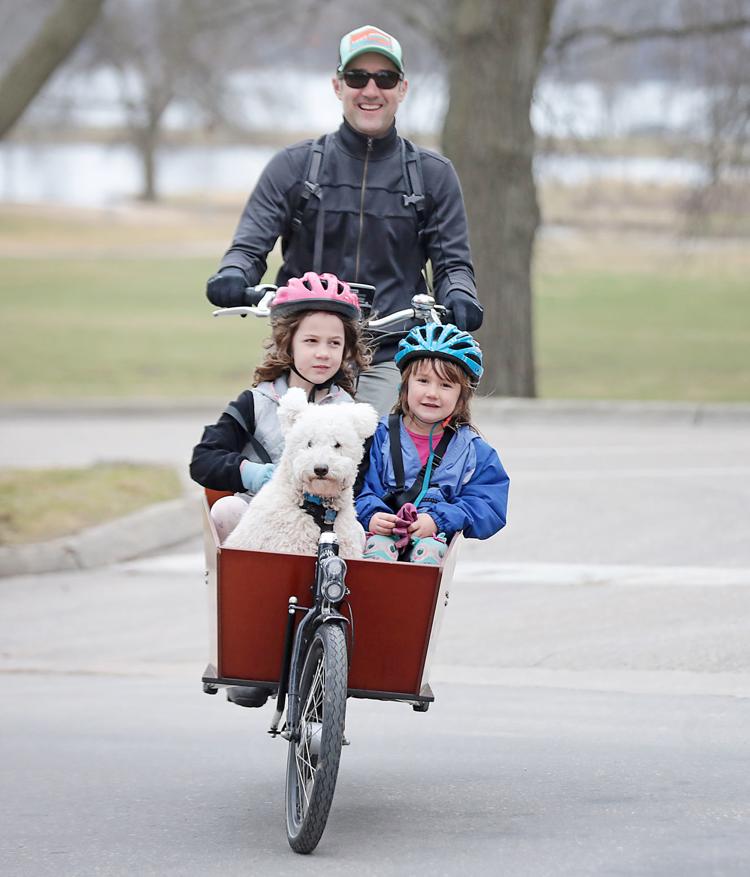 Chad Backes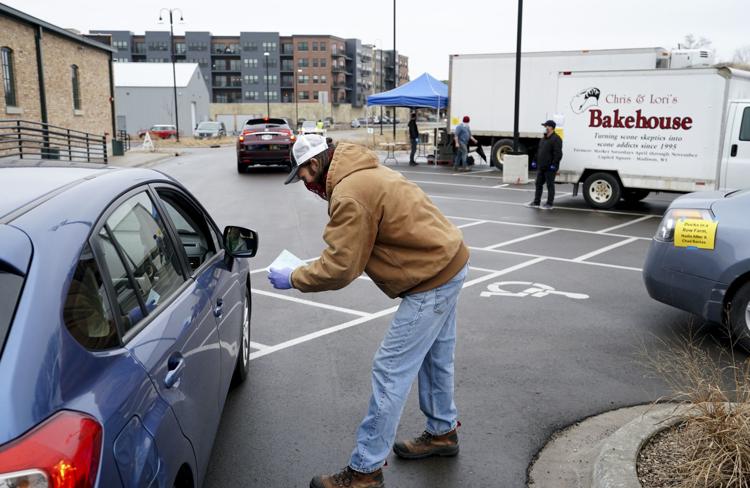 Lori and Chris Robson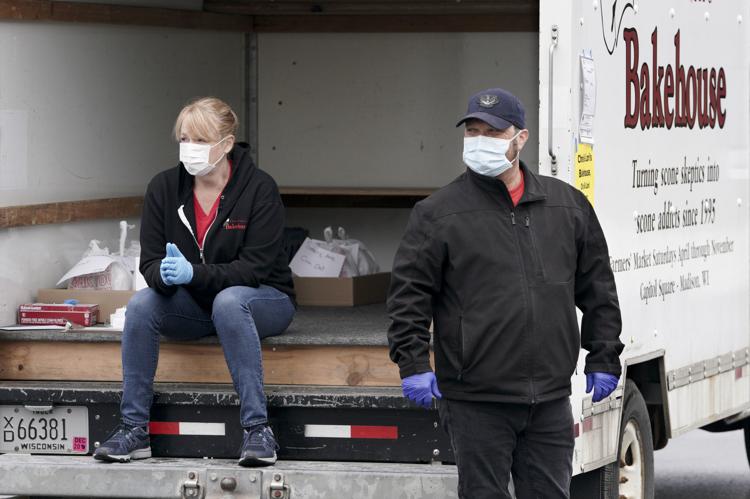 Tourism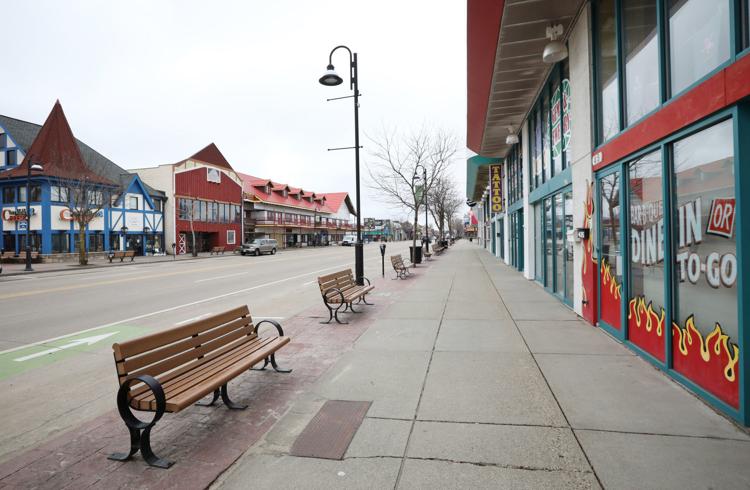 Tourism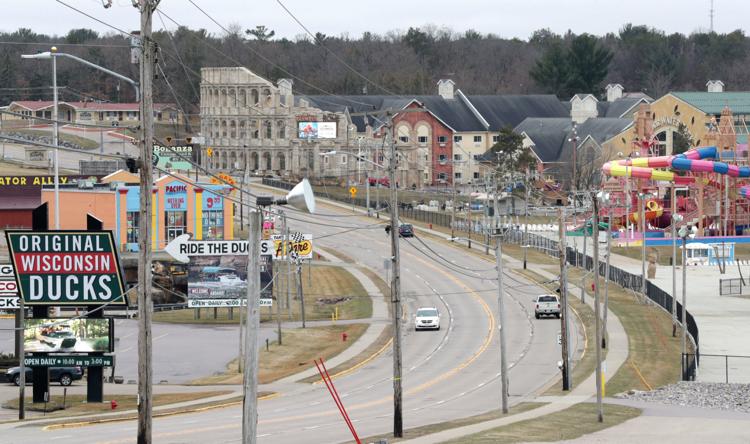 City Church live stream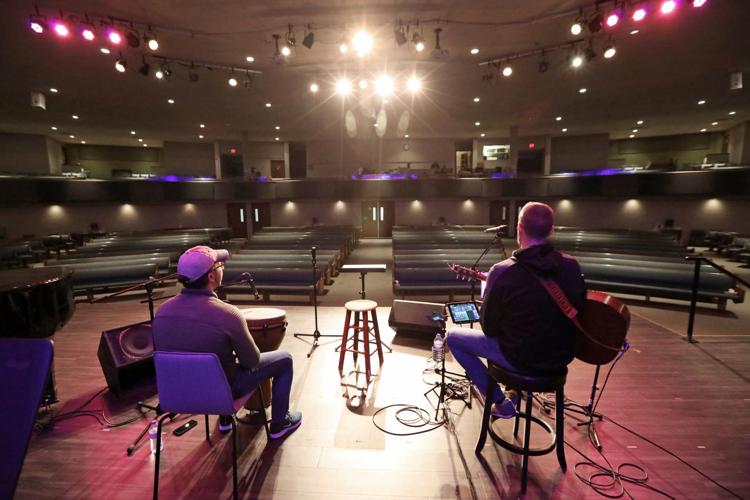 Covid Funerals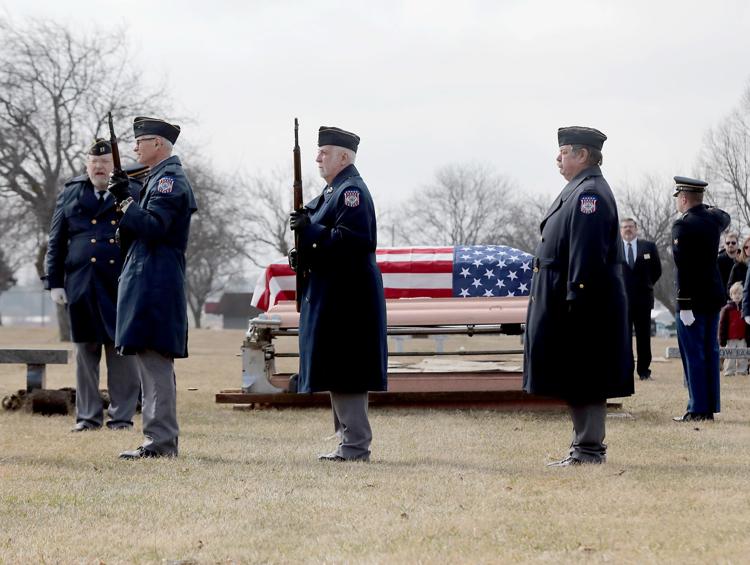 Covid Funerals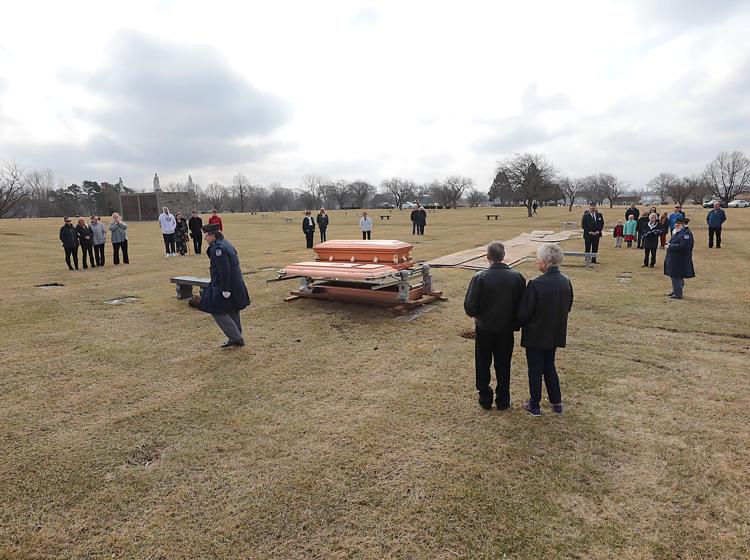 COVID-19 Sewn Masks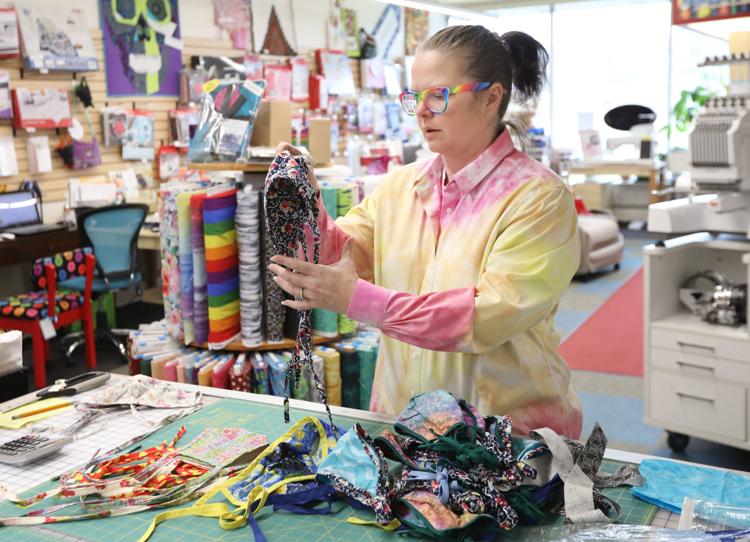 Traffic changes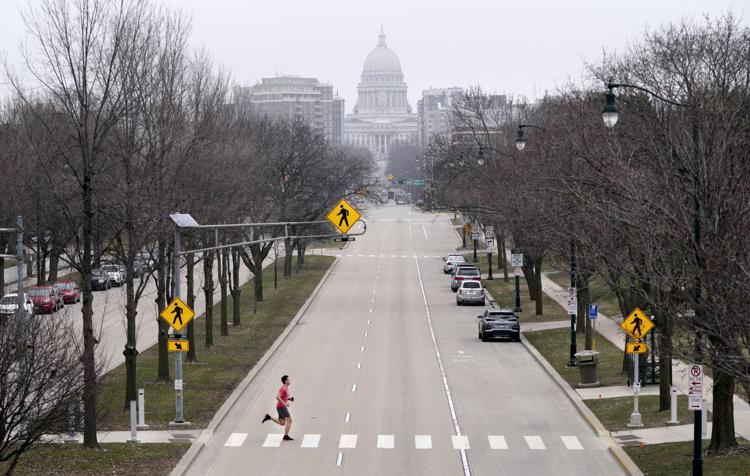 John Hicks getting a meal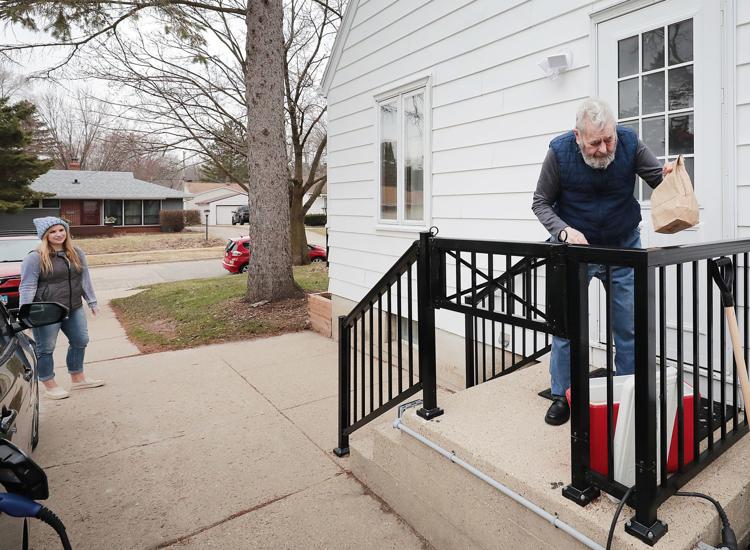 Rachel putting food in cooler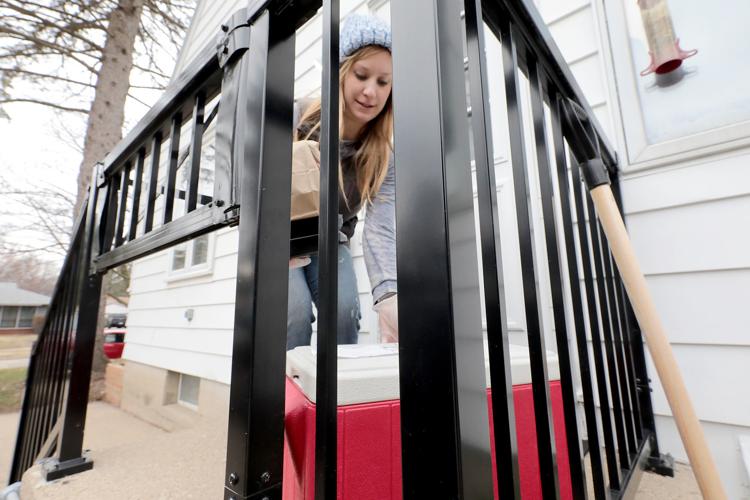 Mock Senate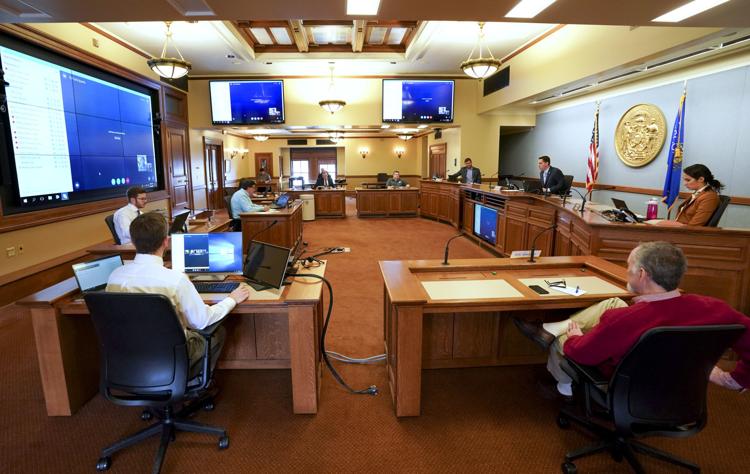 COVID-19 Ventilators 1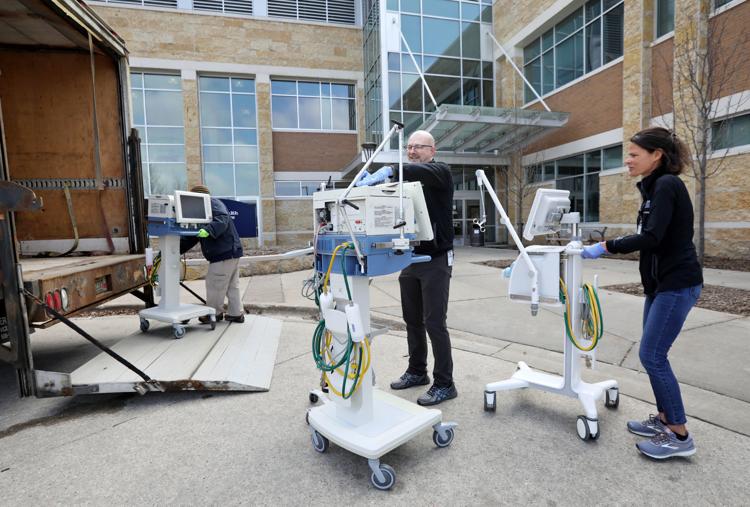 Covid Golf Courses 1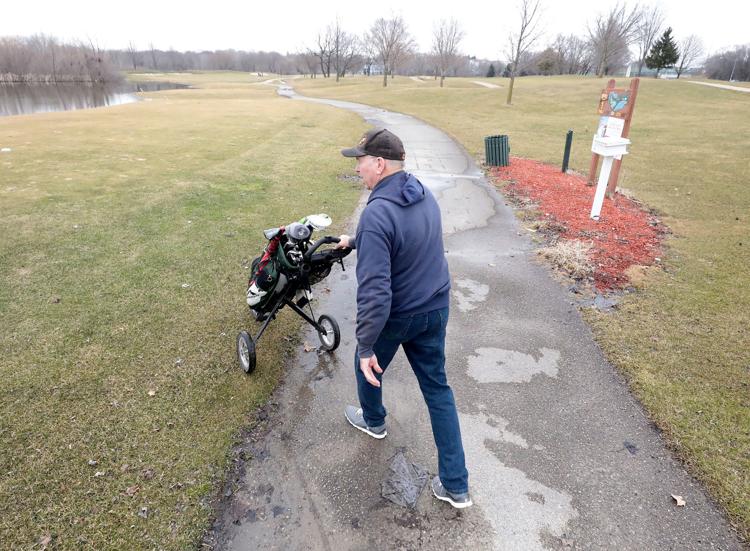 Tony Evers to order nonessential businesses to close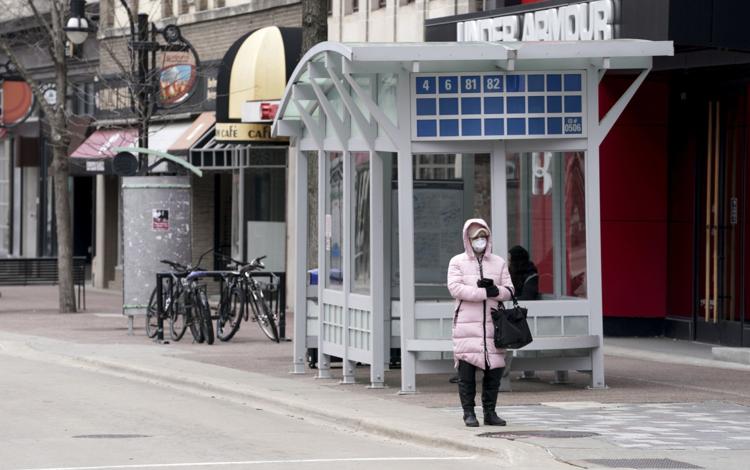 Tony Evers to order businesses to shut down to battle COVID-19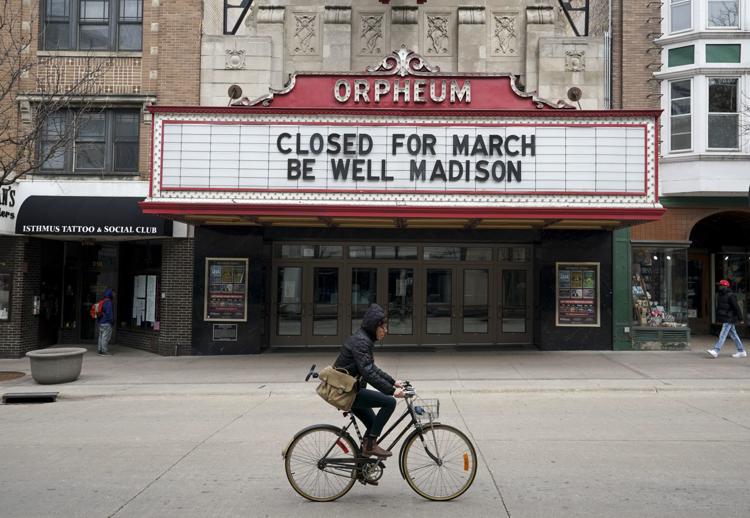 COVID-19-Bars and Restaurants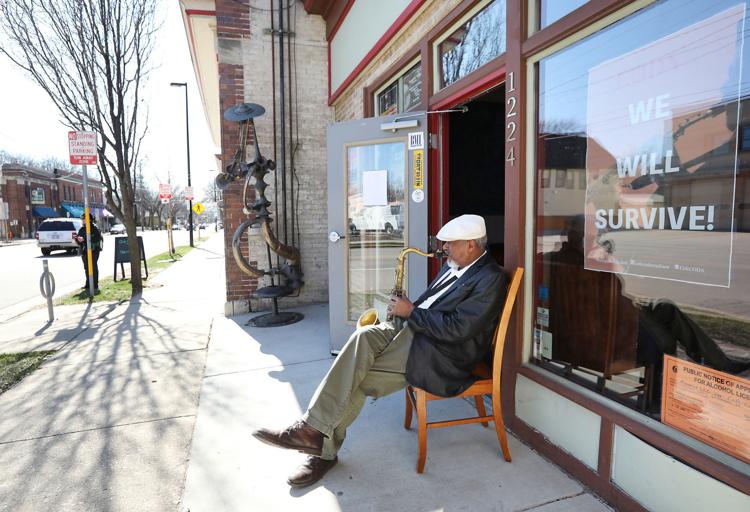 COVID-19 UW Virtual Match Day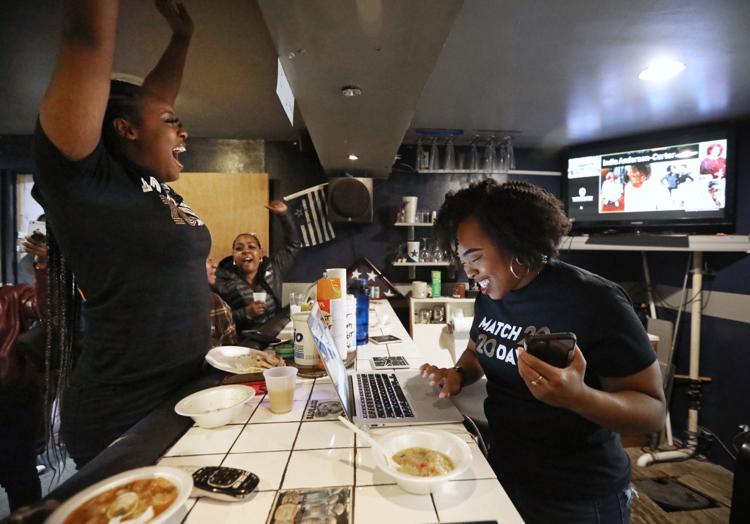 Covid State Street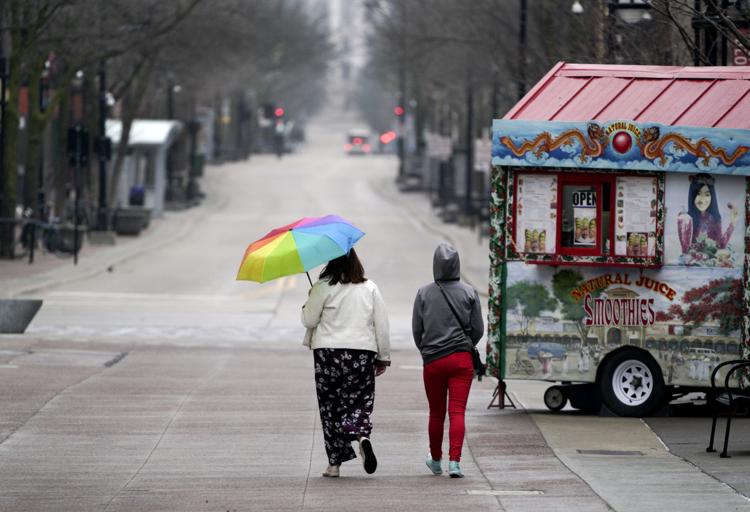 COVID-19 daycare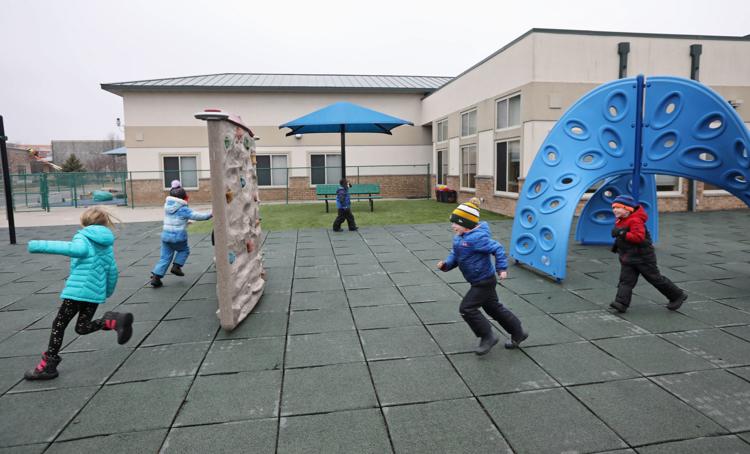 COVID-19 daycare
Barber Sherman Plaza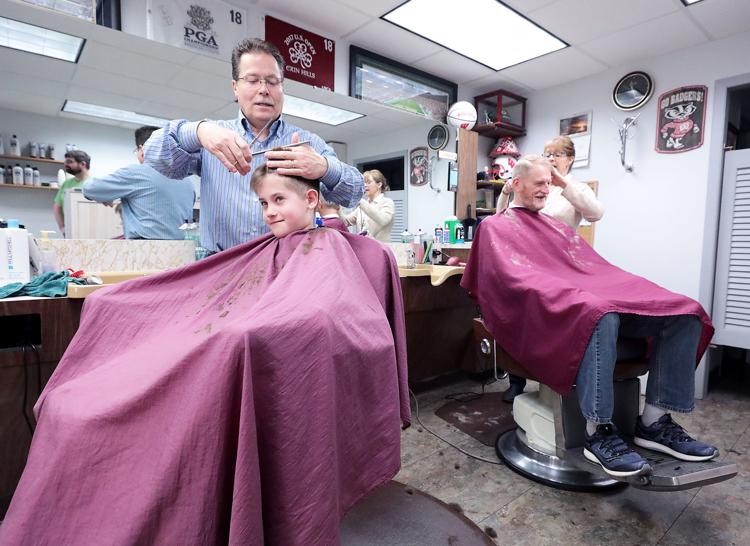 COVID-19 schools
COVID-19 schools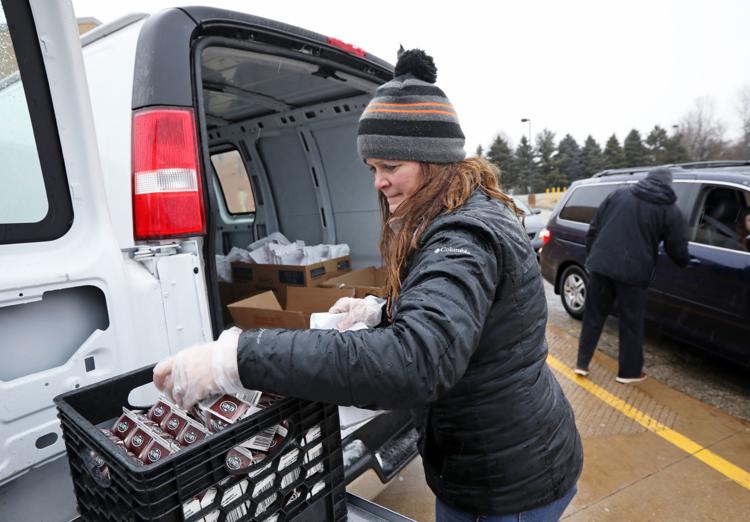 UW Moving to Online Only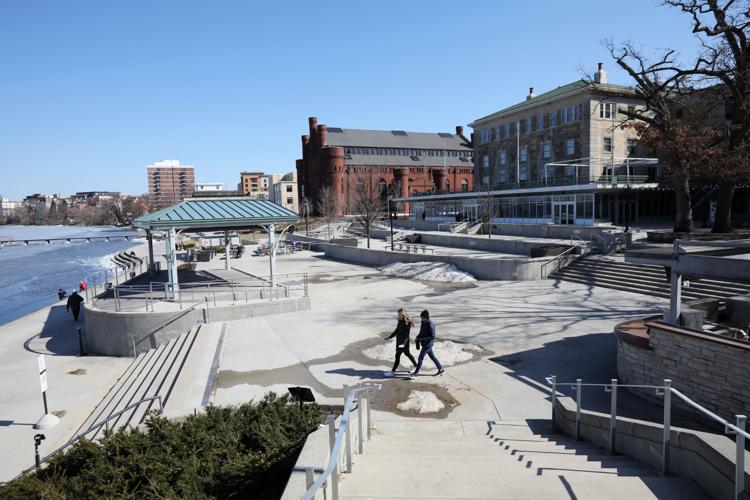 UW Moving to Online Only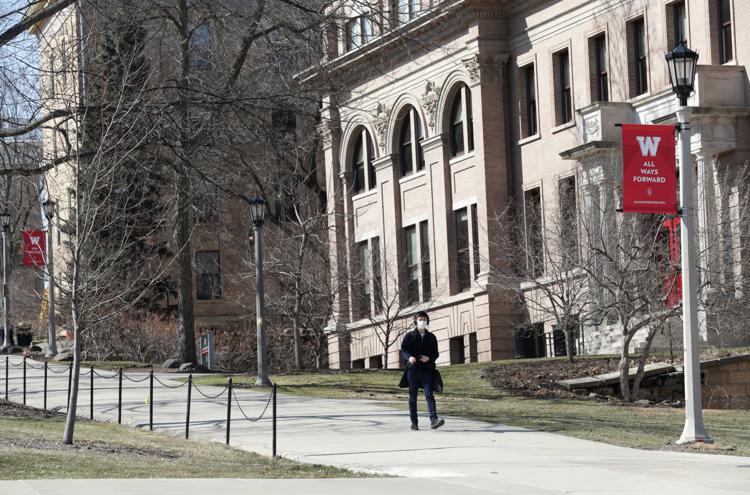 Covid Outdoors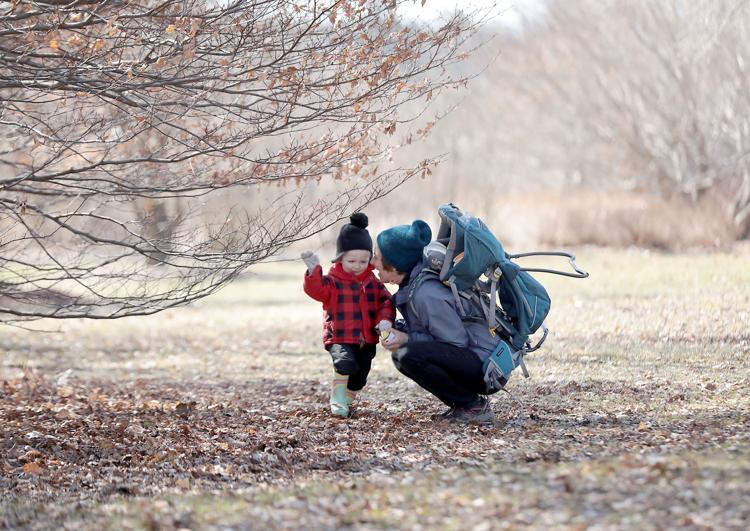 Covid Outdoors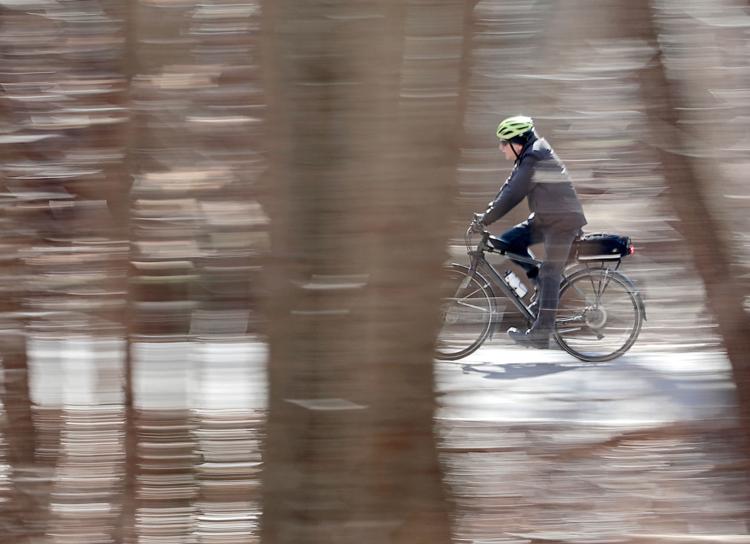 Stocking bags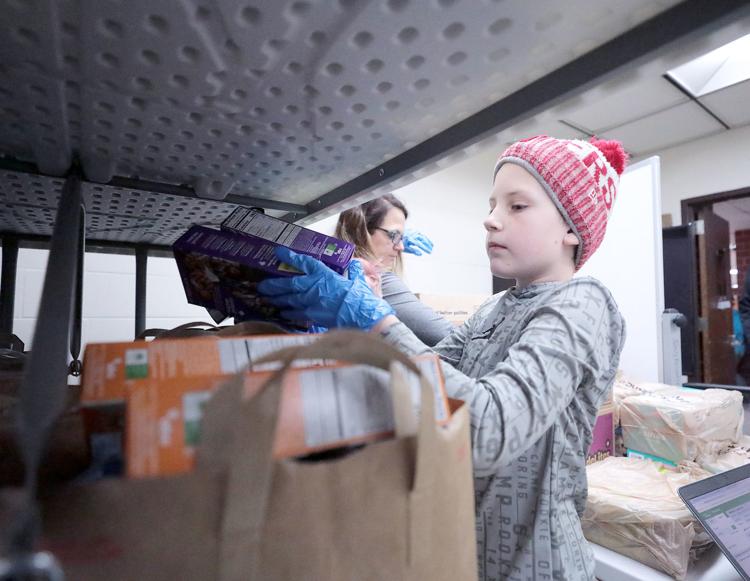 Madison school meals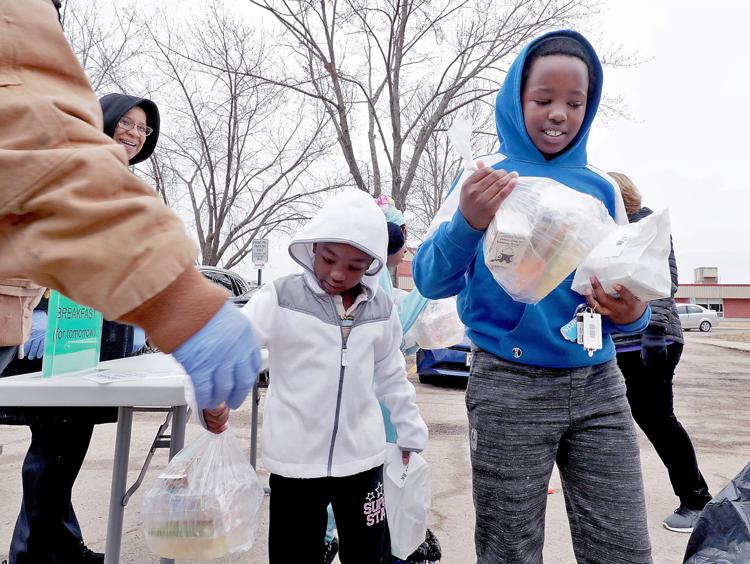 Hawk's Bar & Grill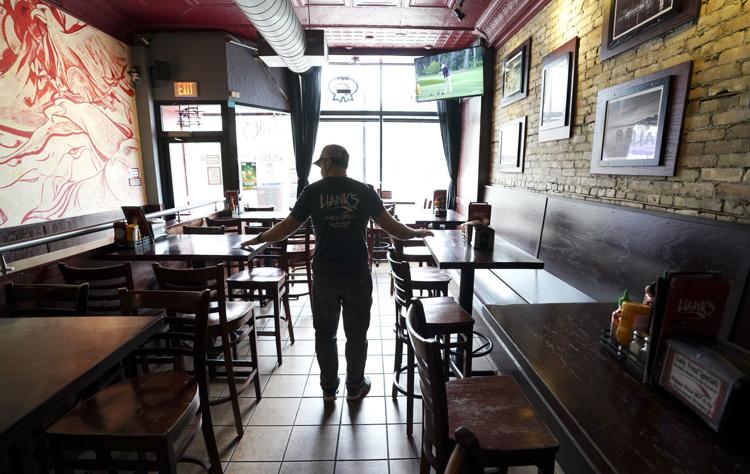 State Street -- Coronavirus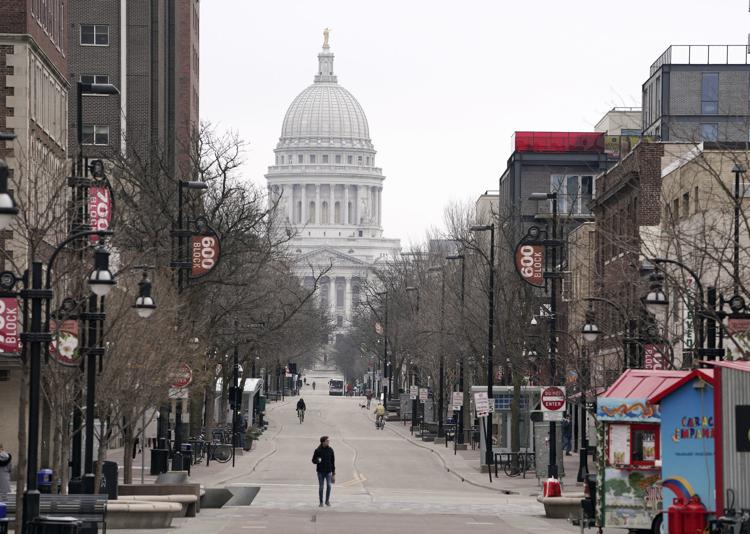 Speaking to changes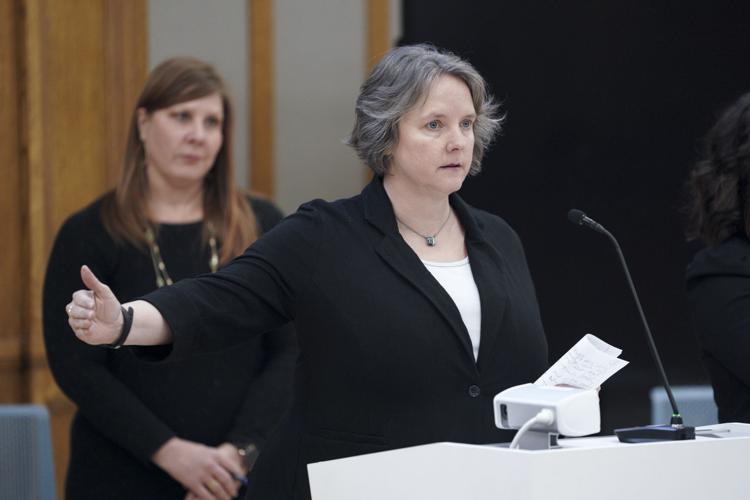 Jenifer Street Market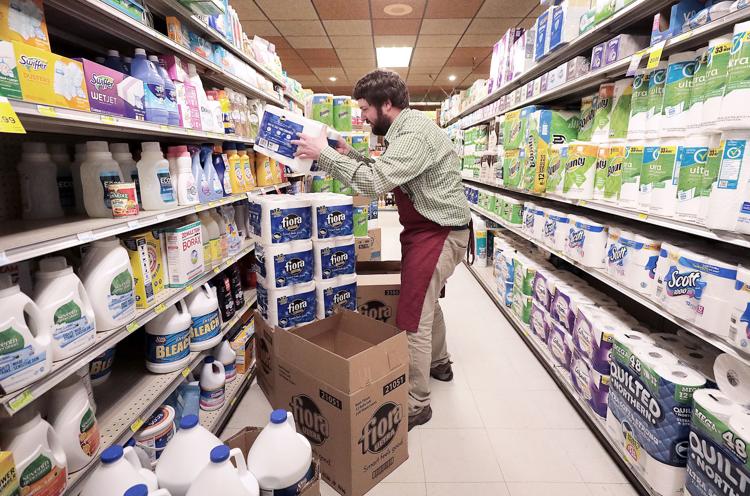 COVID-19 coronavirus UW-Madison campus dorm move-out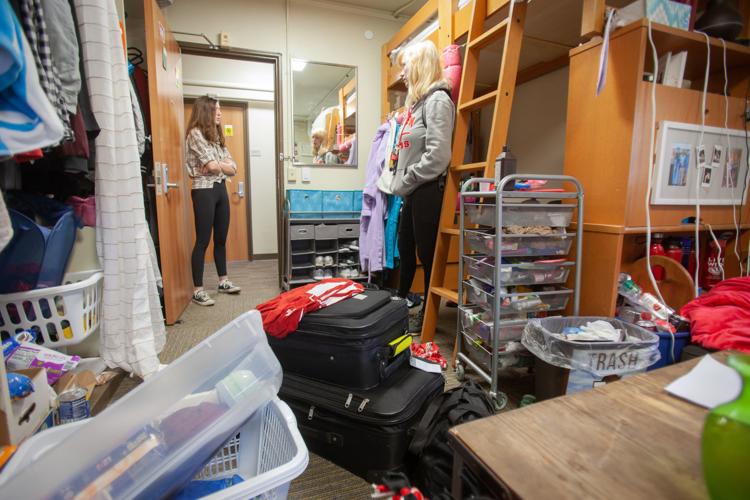 School closure news conference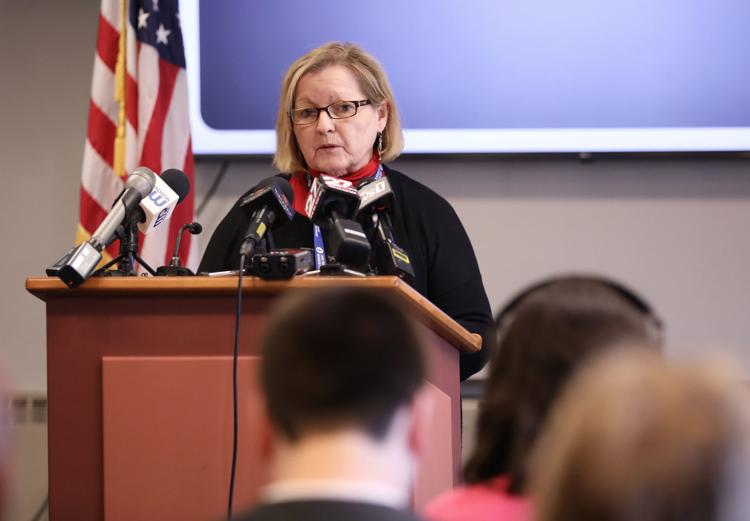 Coronavirus cleaning at UW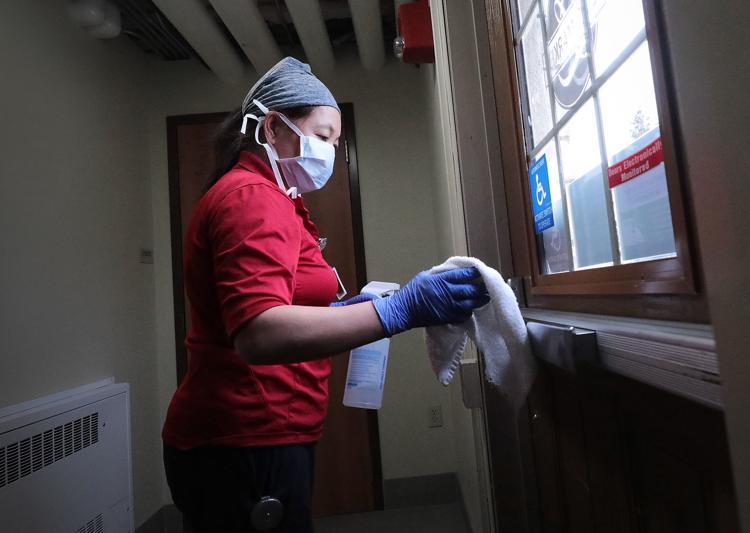 UW Spring Break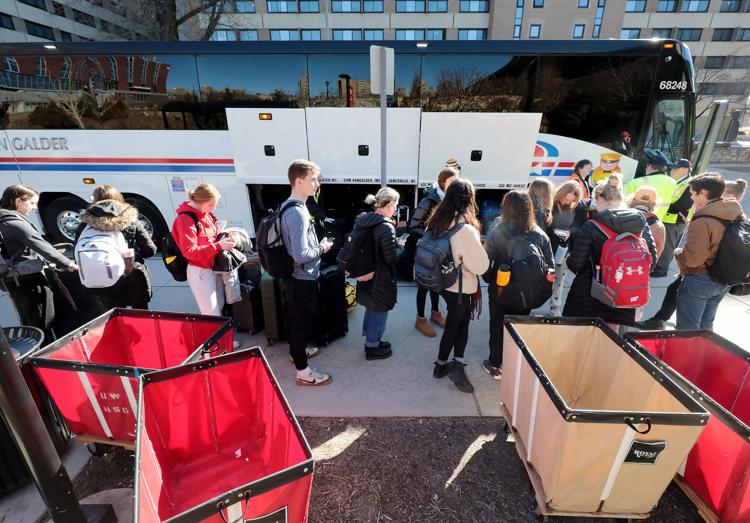 UW COVID-19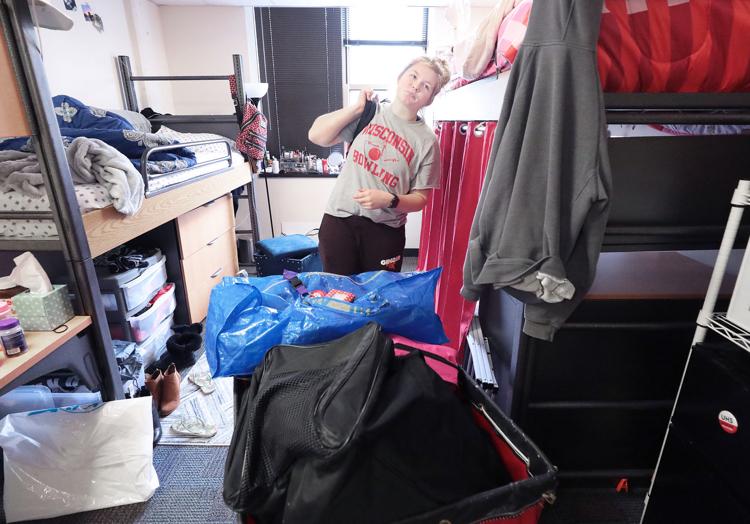 UW COVID-19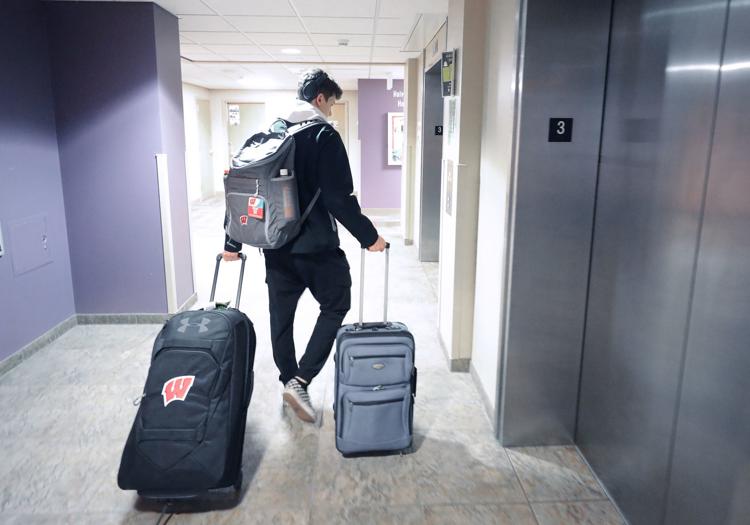 Evers news conference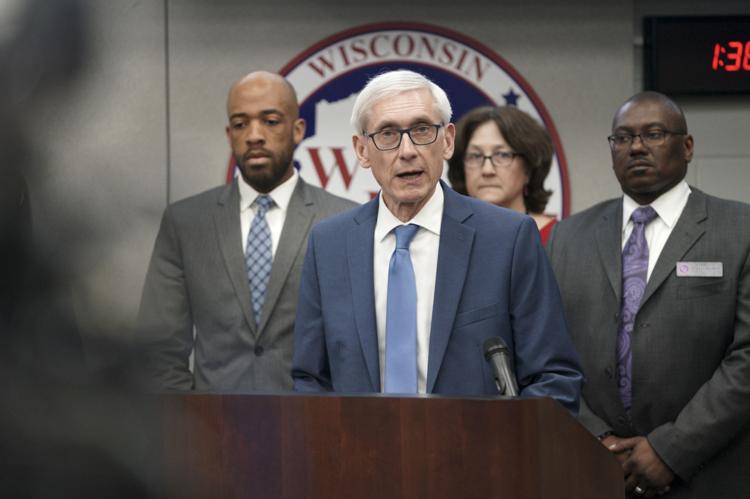 UW Covid-19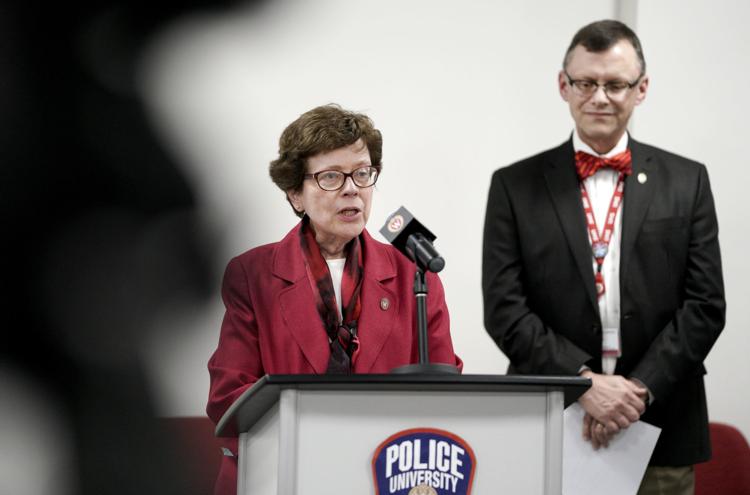 COVID-19 News conference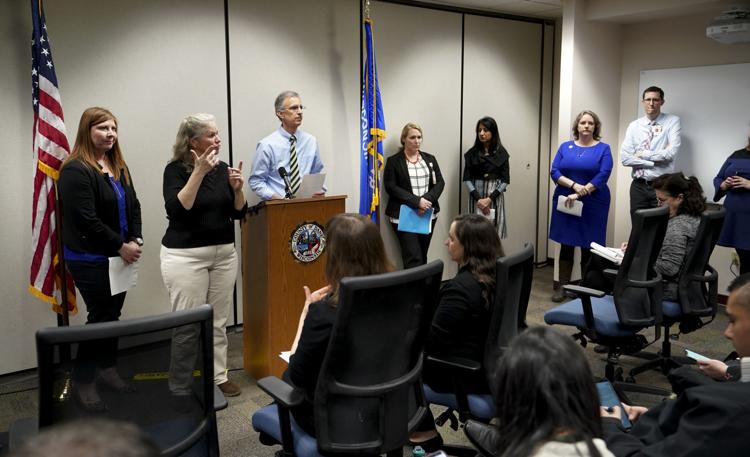 Safdar, Rhodes-Conway and Parisi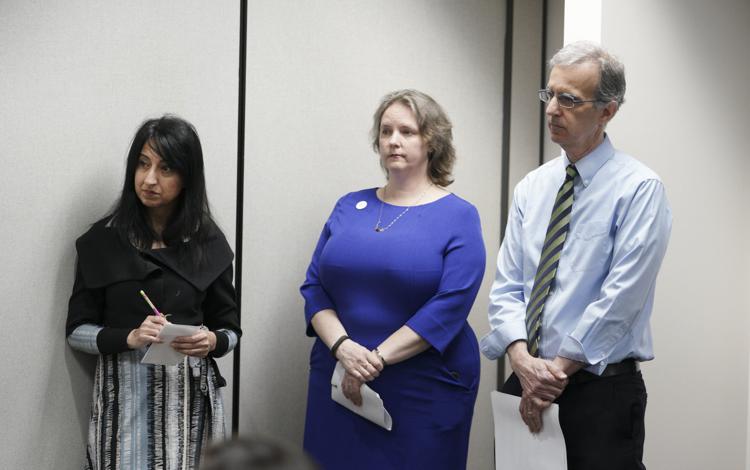 Concerned about COVID-19?
Sign up now to get the most recent coronavirus headlines and other important local and national news sent to your email inbox daily.