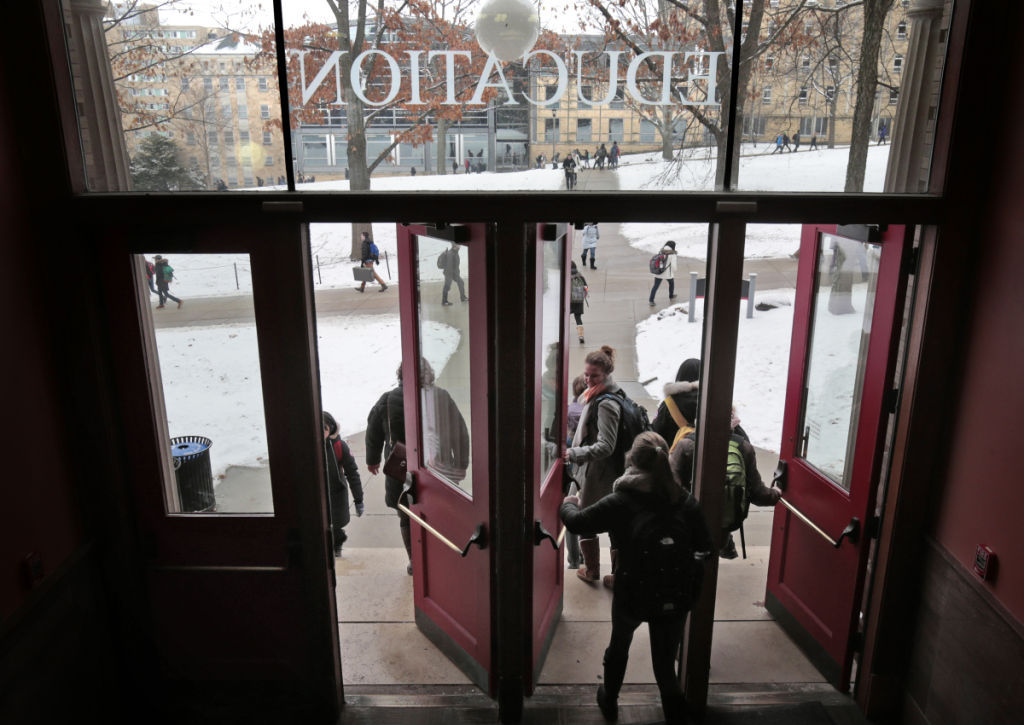 A top official in Gov. Scott Walker's administration defended the Republican governor's budget proposal to cut $300 million from the University of Wisconsin System on Tuesday, saying that the System would soon have autonomy to deal with the funding reductions.
"What the governor has done is provided autonomy to the university that they have been asking for for a generation," said Mike Huebsch, Department of Administration secretary. "By creating this authority, and giving them the opportunity to make some of their own decisions going forward — many of their own decisions going forward, not only curriculum and workforce, but setting tuition and all of the other factors that go into place — they're going to be able to determine their own future, and be able to be responsive to the educational needs, the university-level educational needs, of the 21st Century."
He added that providing those flexibilities gained support after former UW-Madison Chancellor Biddy Martin backed a proposal four years ago to split UW-Madison from the rest of the System.
"Now we're at a point where Gov. Walker liked the idea four years ago, and really wanted to engage in it this time," Huebsch said.
He made his comments at a WisPolitics.com luncheon at the Madison Club, and spoke with reporters after the event.
Huebsch said that with the new autonomy, the System would be able to "manage their workforce" and find savings, noting that Walker froze tuition to make sure students and their families don't suddenly face sharp tuition increases.
He said that, if tax collection numbers released this spring are better than expected, Walker would be interested in additional tax cuts, but later added Walker is open to providing additional money in his two-year budget plan to the UW System, public education and transportation.
Later on Tuesday, Assembly Speaker Robin Vos, R-Rochester, told reporters that he is always interested in tax cuts, but expects to use extra tax revenue to direct more money to the System, public schools and transportation needs.