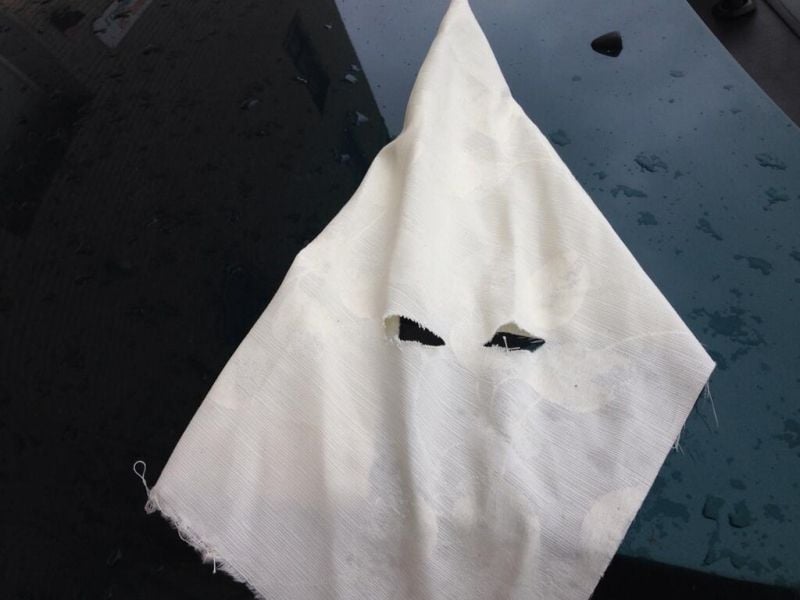 Rep. Brett Hulsey, D-Madison, said Thursday he plans to hand out Ku Klux Klan hoods at the state Republican convention this weekend.
Hulsey, a Democratic gubernatorial candidate whose bizarre antics have been on display for years, called the hoods — which are generally regarded as a racist symbol akin to a Nazi swastika — "Republican Party hats."
Asked whether handing out the hoods would be viewed as offensive, Hulsey said, "What I find offensive is Gov. Walker and the Republicans' racist record. They're the ones considering the resolution to leave the United States."
Democratic Party officials swiftly denounced Hulsey's idea.
"We take serious issue with the policies pursued by Republicans that disproportionately affect communities of color, but this type of behavior has no place in the public dialogue," Democratic Party Chairman Mike Tate said.
You have free articles remaining.
State GOP executive director Joe Fadness said: "If true, Brett Hulsey's actions amount to nothing more than a reprehensible, vile stunt and everyone should be outraged."
Hulsey, who posted on Twitter a photograph of the kind of hood he plans to distribute, said he takes issue with Republicans discontinuing record-keeping on racial profiling by police agencies, scaling back the income eligibility limits for Medicaid and making changes to voting policies that critics say could suppress minority turnout.
At its convention this weekend, the state Republican Party is expected to vote on a resolution affirming the state's right, in extreme circumstances, to secede from the union, an issue that sparked the American Civil War. Republican Party officials have said they don't expect the resolution to pass with the secession language.
Hulsey said in addition to the hoods, which he hand-made from recycled material, he plans to hold a rally outside a Walker speech Friday with participants dressed as Confederate soldiers.
The stunt is the latest in a series of antics from Hulsey, who before announcing a run for governor faced challenges from two Democrats for his West Side Assembly seat.
In 2010 he was accused of fudging an endorsement quote from his predecessor; in 2011 he was criticized for hogging the limelight during the Capitol protests; and in 2012 he was cited for disorderly conduct for tipping over a child on a raft at a Madison beach, an incident that led to him accusing Madison's mayor of conspiring against him.
Last week he said he would challenge Democratic gubernatorial candidate Mary Burke to a series of debates, and if she refused he would send a person in a chicken costume to her public events. He later said he scrapped those plans in response to criticism.