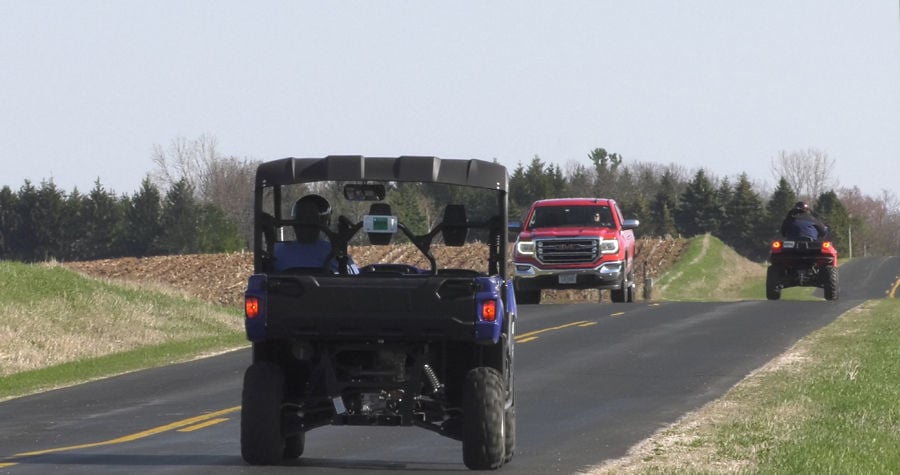 Seeing an ATV in front of you on a local Wisconsin road might be disconcerting but not illegal, thanks to changes in state law.
The Department of Natural Resources is advising motorists to be careful in municipalities that let ATVs and UTVs to use streets with speed limits of 35 mph or less, after the Legislature passed acts in November and April allowing for this.
"ATVs and UTVs are growing in popularity throughout Wisconsin, and, in some areas, it can be a sure sign of spring and summer to have more four-wheelers out on roads and trails," said Gary Eddy, off-highway vehicle administrator for the DNR.
ATVs are not allowed on Interstate highways, but can be allowed on state highways with approval from the DOT within municipalities allowing for their use on local roads.
"As the weather warms up, we are asking everyone, drivers and riders alike, to eliminate distractions and stay safe," said DOT Secretary Dave Ross.
"Be mindful that motorists may see more ATVs on state and local roads than in the past, and fewer signs indicating ATV routes," Ross said.
The new law allows for ATV/UTV route postings on streets and roads at the territorial boundaries, so motorists might not see as many signs along an individual road.
ATV/UTV riders are also required to stick to authorized areas where riding on roads is allowed, and to travel at the appropriate speed.
Headlights are required and helmets and protective gear should be used.