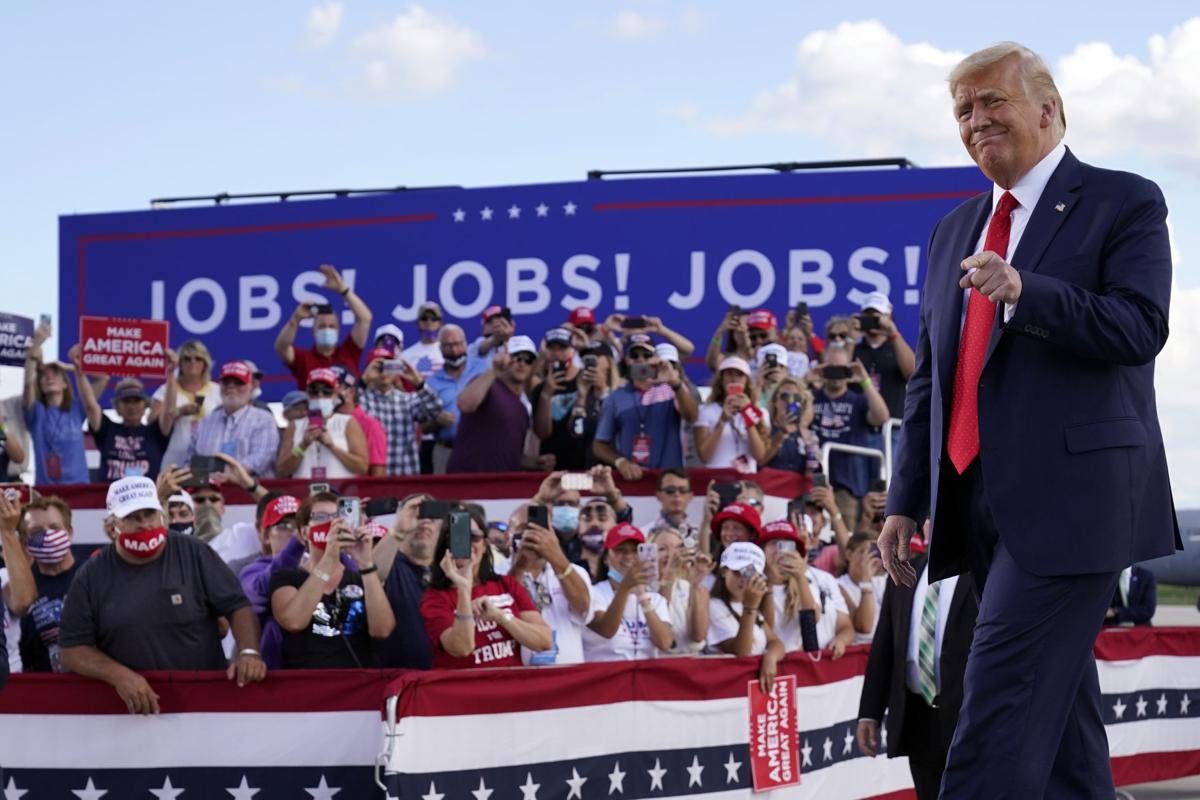 Move over Milwaukee, it's time for the national political spotlight to shine on Charlotte, North Carolina.
Just like the Democrats did last week, Republicans are set to launch a scaled-down national convention starting Monday, with a fraction of delegates attending in person, including only four of Wisconsin's 52, to renominate President Donald Trump for the Nov. 3 presidential ballot.
Other Wisconsin delegates said they plan to watch from home and attend other events in the state and their districts next week, including a gathering for delegates in Waukesha.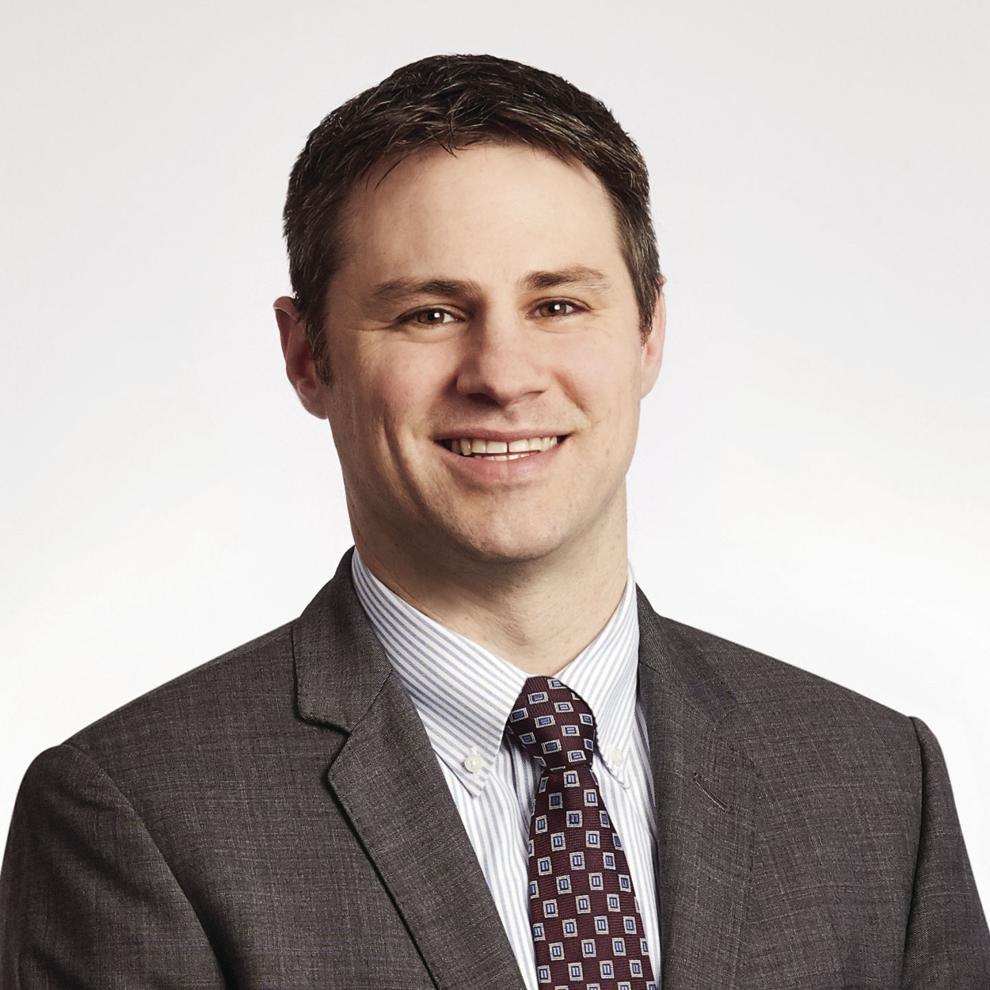 Andrew Hitt, the state's Republican Party chairman, said Republicans aren't abandoning Charlotte. He headed to Charlotte on Friday and said he planned to attend meetings there this week.
The convention allowed each state and territory to send six delegates each, but Wisconsin chose to send only four. The other attendees are RNC committee members Tom Schreibel and Mary Buestrin, and Charlotte Rassmussen, a member of the credentialing committee.
As they head into their convention, Republicans are gearing up to paint the election as a stark contrast between Trump, someone they say can maintain law and safety in the country, and what they consider to be the socialist agenda of Democratic nominee Joe Biden.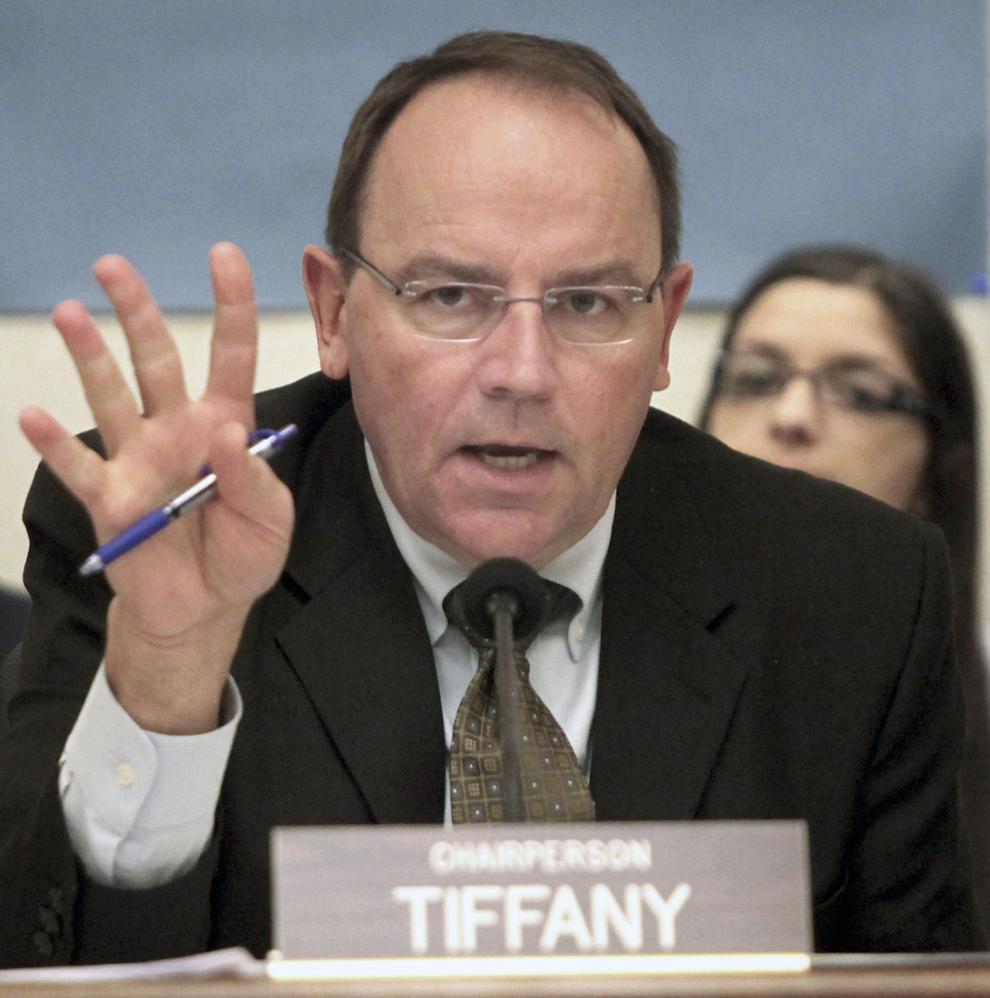 "2020 is the biggest election in a long time," said U.S. Rep. Tom Tiffany, R-Hazelhurst. "We're going to move in one direction or the other: freedom or socialism; freedom or tyranny. At least for me, and I think for most Republicans, we are solely focused on 2020, that we can save this country, renew, restore, rebuild this country."
Convention plans
Plans for the Republican National Convention aren't exactly clear. As of Saturday evening, the RNC hadn't announced details on programming, and the scale of the event has been dramatically downsized due to COVID-19 and restrictions put in place by the state of North Carolina. Only a limited group of reporters are expected to cover the activities.
The RNC had moved the in-person portion of the convention to Jacksonville, Florida, but Trump canceled it due to public health concerns after months of downplaying the virus. That put the event back in Charlotte.
Most of Wisconsin's own convention delegation, including Senate Majority Leader Scott Fitzgerald, R-Juneau; Assembly Speaker Robin Vos, R-Rochester; former Gov. Scott Walker; former U.S. Rep. Sean Duffy and his wife, Rachel Campos-Duffy; former state party chairman Brad Courtney; and former Lt. Gov. Rebecca Kleefisch are staying home.
Republicans are holding events across Wisconsin with speakers each night of the convention.
U.S. Sen. Ron Johnson, R-Oshkosh, who is not a delegate, said he will have a limited to nonexistent role at the convention in order to keep the focus on candidates running for election this year. U.S. Reps. Mike Gallagher, R-Green Bay, Tiffany and Bryan Steil, R-Janesville, also plan to watch from Wisconsin. Reps. Glenn Grothman and Jim Sensenbrenner didn't respond to a request for comment.
RNC delegates staying in Wisconsin said they plan to have Hitt cast most of their votes by proxy in Charlotte, and delegates are planning a watch party some time next week.
Travis Nez, a Republican delegate from Phillips, in northern Wisconsin, said being a part of the convention for the first time, despite not being able to go in-person, is still humbling.
"I look at my grandparents, I'm Native American, when my grandparents were born, they weren't considered American citizens until after the 1920s," Nez said. "I look at almost everybody in this country has a story, and for me, to be able to cast a delegate vote for the President of the United States and the vice president, I just think that's very humbling to be a part of a process like that."
He, like other delegates interviewed for this story, said Trump canceling the in-person portion of the convention in Jacksonville was the best decision he could make based on the available information.
Still, there's disappointment. Fitzgerald, who won the Republican primary to replace Sensenbrenner in Congress, said participating in the Cleveland convention in 2016 was a wonderful experience.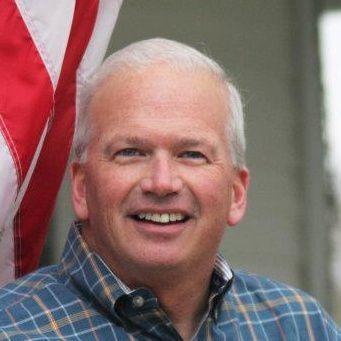 "It's really heartbreaking that it's not happening," Fitzgerald said.
Walker said in an interview that he advocated to the vice president and president's team and Republican National Committee to cancel the full convention in Jacksonville.
"I personally was concerned with myself and my wife going, but also with a group that big, but also thought that the president, not the RNC, needed to make that decision to show the American people that he was putting their health and the health of the nation's economy ahead of his political interests," Walker said.
Despite the flair of an in-person convention, delegates are still hoping the RNC provides more gusto than they say the DNC offered.
"Both parties have been forced to have some form of remote convention, but that doesn't mean you're forced into being boring," said Brian Reisinger, a Republican strategist and alternate delegate. "I think that one thing that everyone can agree on is that Donald Trump and our current Republican Party are not going to be boring by choice. So I think next week is probably going to be a little bit spicier, to say the least."
Still, some Republicans, such as Walker, tempered their criticism of the DNC.
"My sense is that just the format in general is tough," Walker said.
News reports indicate speakers may include the St. Louis couple that pointed guns at Black Lives Matter protesters and the teenager captured in a viral interaction in Washington, D.C., with a Native American elder. Media have reported that prime-time speeches will be live.
Expected highlights
While official details haven't been released, Walker said he expects RNC speakers to include not just politicians, but people who have benefited from Trump policies, such as his actions on criminal justice, and those who say Biden has outsourced his policies to Bernie Sanders and the left wing of the Democratic Party.
He also expects to hear from Democratic voters from large cities who have walked away from their party due to frustration over Democratic leaders' handling of public safety, education and economic challenges.
Walker said he also expects to see speakers that emphasize how the Trump administration will turn around the nation's current economic troubles, and from members of law enforcement, to talk about not only the need for reform, but also the need for public support.
Walker said people in the medical field may also speak about the president's efforts to address the novel coronavirus, something for which Democrats have strongly condemned Trump.
Fitzgerald said he's not speaking and isn't privy to who is, but hopes Wisconsin will have some representation.
"You would think that they would include a Wisconsin angle because it's such an important state this time around," Fitzgerald said.
National media have reported Vice President Mike Pence will address the Republican National Convention next week from Fort McHenry in Baltimore. The theme of the GOP convention is "Honoring the Great American Story." Each night has its own particular theme, and Wednesday's is "Land of Heroes."
Pence told reporters the convention will place a heavy emphasis on law and order, and simultaneously supporting law enforcement and African-Americans.
Other speakers in various locations include Trump, U.S. Sens. Joni Ernst of Iowa and Tim Scott of South Carolina, former United Nations ambassador Nikki Haley and House Minority Leader Kevin McCarthy.
The other nightly themes are "Land of Opportunity" featuring a speech by Melania Trump, the first lady; "Land of Promise," and "Land of Greatness." The latter theme is for Thursday, when the president accepts his party's nomination from the White House.
Trump is to be officially renominated by delegates in Charlotte on Monday. He is also planning to be in North Carolina that day. Speakers and special events will be held from 8:30 p.m. to 11 p.m., reportedly in other metro areas, and the program will feature in-person and virtual speakers and a 10 p.m. "nightly surprise."
A close race
Biden has led in recent Wisconsin and national polls, but Wisconsin Republicans aren't worried, as long as they put in the work.
"I think that Biden may very well have reached his highest numbers right now," said delegate Mark Kelly, a Pewaukee financial advisor. He pointed to Biden's light travel schedule as a detractor to his campaign.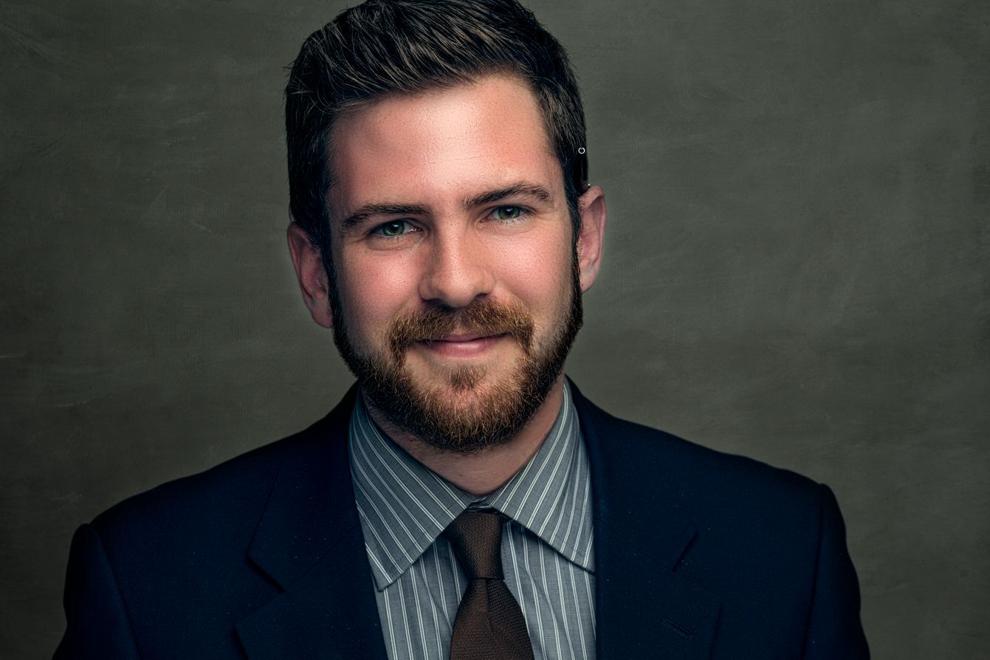 Despite the tightening race, Republicans say it'll take substantial work to ensure Trump is re-elected. Hitt said Republicans are working to safely knock on doors and distribute literature. Trump, Pence and other surrogates held in-person events in Wisconsin during last week's DNC.
On Friday, Vos and Senate President Roger Roth, R-Appleton, requested a presidential debate be held in the state in September.
Reisinger said he expects the race to tighten to near dead-even. While he said Democrats started with the advantage this year because of the state of the economy and pandemic, that advantage has ebbed, partially due to Trump's messaging and heavy travel schedule.
To win, Reisinger said, Republicans have no room for error, and need to drive up Republican turnout in the Milwaukee suburbs, as suburban areas across the country have been trending more Democratic in recent years.
Walker, who said his 2018 election loss served as a warning for Trump's re-election bid, said Trump needs to also focus on blue-collar, working-class places such as Oshkosh, Fond du Lac, Manitowoc, Racine and Kenosha.
"He's got to make the case that he's with the people that often feel forgotten, that often feel overlooked," Walker said. "Joe Biden, I think he's a decent enough guy … but … he's been a part of Washington for four-plus decades."
The Associated Press contributed to this report.
"We're going to move in one direction or the other: freedom or socialism; freedom or tyranny." U.S. Rep. Tom Tiffany, R-Hazelhurst
"We're going to move in one direction or the other: freedom or socialism; freedom or tyranny."

U.S. Rep. Tom Tiffany, R-Hazelhurst