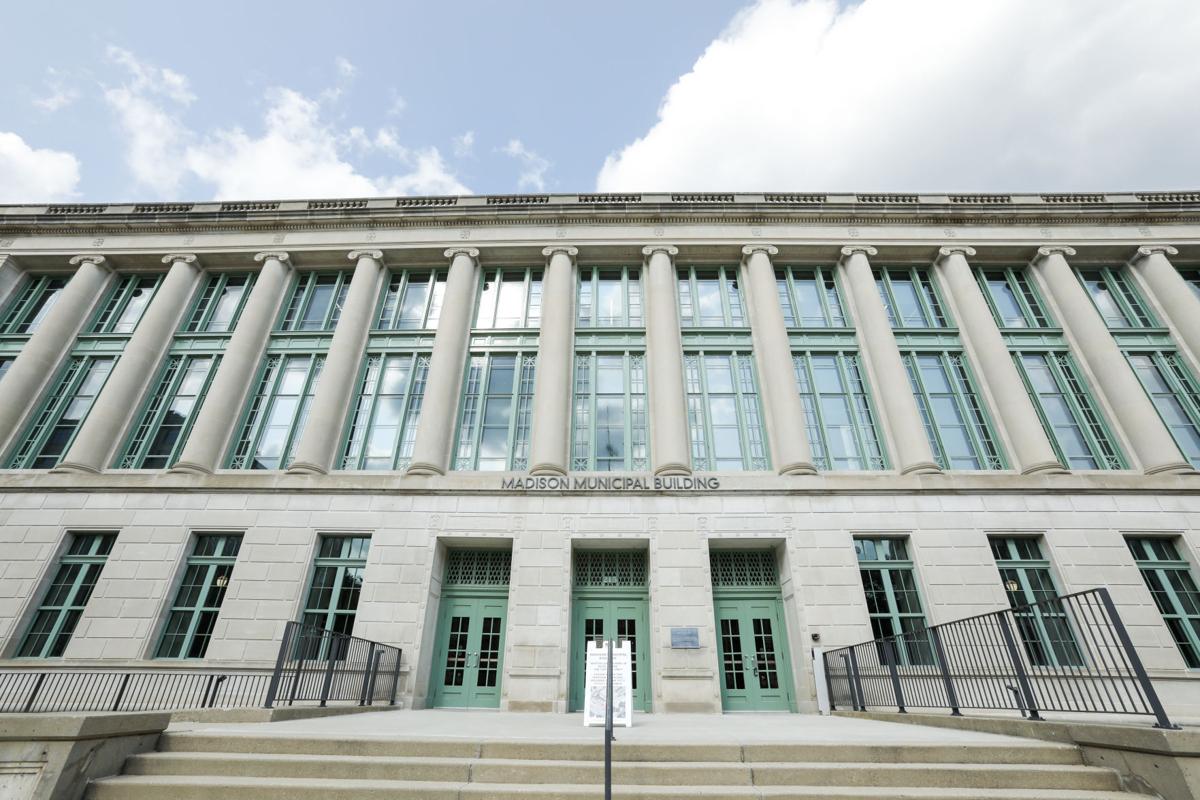 Since it was reshaped in 2015, Madison's Affordable Housing Fund has been used mainly as an incentive for for-profit developers to include low-cost units in their projects that normally would command far higher rents.
The city's investments from the fund, budgeted at more than $6 million for 2021, helped developers secure prized federal tax credits that usually cover more than half the cost of a project.
But for the first time, Madison is providing access to the fund for nonprofits and cooperatives, setting aside $2 million for housing initiatives to help lower-income people secure, fix and maintain housing.
The city will also deliver federal Home and Energy Assistance funds, but the organizations won't have to pursue the highly competitive tax credits that are distributed by the Wisconsin Housing and Economic Development Authority.
"For years, the city has successfully used our Affordable Housing Fund to leverage WHEDA Section 42 tax credits and create hundreds of affordable units," Mayor Satya Rhodes-Conway said. "While this approach remains effective, it is limited. Given the enormous need for affordable housing in Madison, we need to use a broader array of tools."
The city's recent request for proposals invited efforts that preserve existing affordable housing, which can be more cost effective than creating new units; support housing cooperatives, a more affordable option for some; encourage homeownership, a key to generational wealth creation; and promote land purchases, which provides long-term affordability, the mayor said.
The city received 13 funding requests for an array of efforts, including the acquisition of existing housing, assistance for first-time home ownership, mortgage assistance, upkeep and maintenance, and even the purchase of a hotel for permanent housing with support services. The requests total roughly $4.1 million.
The city is still analyzing applications to see if they meet criteria and standards and all may not be funded, community development director Jim O'Keefe said.
Those responding to the city's request for proposals began making presentations to the city's Community Development Block Grant Committee on Thursday. The City Council will make funding decisions at a later date.
The move builds upon a successful Affordable Housing Initiative begun under former Mayor Paul Soglin in 2015 that's been focused on helping developers secure federal tax credits.
So far, the city has awarded $29.9 million in funds to help developers secure $197 million in tax credits to support 22 projects with a total cost of $389 million and a total 1,776 housing units, including 1,379 units set aside for those making less than 60% of Dane County median income, or $54,240 for a family of three. Some units have even lower income limits.
"The city had initially focused on creating as many affordable units as quickly as possible," O'Keefe said. "The most responsive applicants to these funds were for-profit tax-credit developers; however, we have funded several projects through this initiative where the developers were nonprofit organizations.
"Opening up the Affordable Housing Fund to non-tax credit proposals will increase the availability of funds that smaller organizations have and will allow the city to invest in development proposals where the use of federal funds does not make sense," he said. "Additionally, because of the flexibility of the Affordable Housing Fund, some funds may also be used to finance housing services proposals that will help increase homeownership opportunities for low- and moderate-income individuals and persons of color."
The city has sought proposals for smaller-scale development projects and housing-related services in the past, but it has been sporadic because of available funding, O'Keefe said. The mayor and council have delivered enough funding to support larger projects supported by WHEDA tax credits and those being offered by the nonprofits and cooperatives, he said.
"These approaches will add more options for renters and first-time home buyers," said Ald. Marsha Rummel, 6th District, a strong supporter of the initiative.
The move is especially timely because WHEDA Section 42 preferences changed for 2021, as they do every year, with an emphasis on suburban and rural areas making it a more competitive process for Madison developers, Rummel said. The launch of the new funds for the nonprofit sector will help the city stay on track for its affordable housing goals, she said.
"Moving forward, the city will continue to use all available tools to increase access to affordable housing for all of our residents," Rhodes-Conway said.