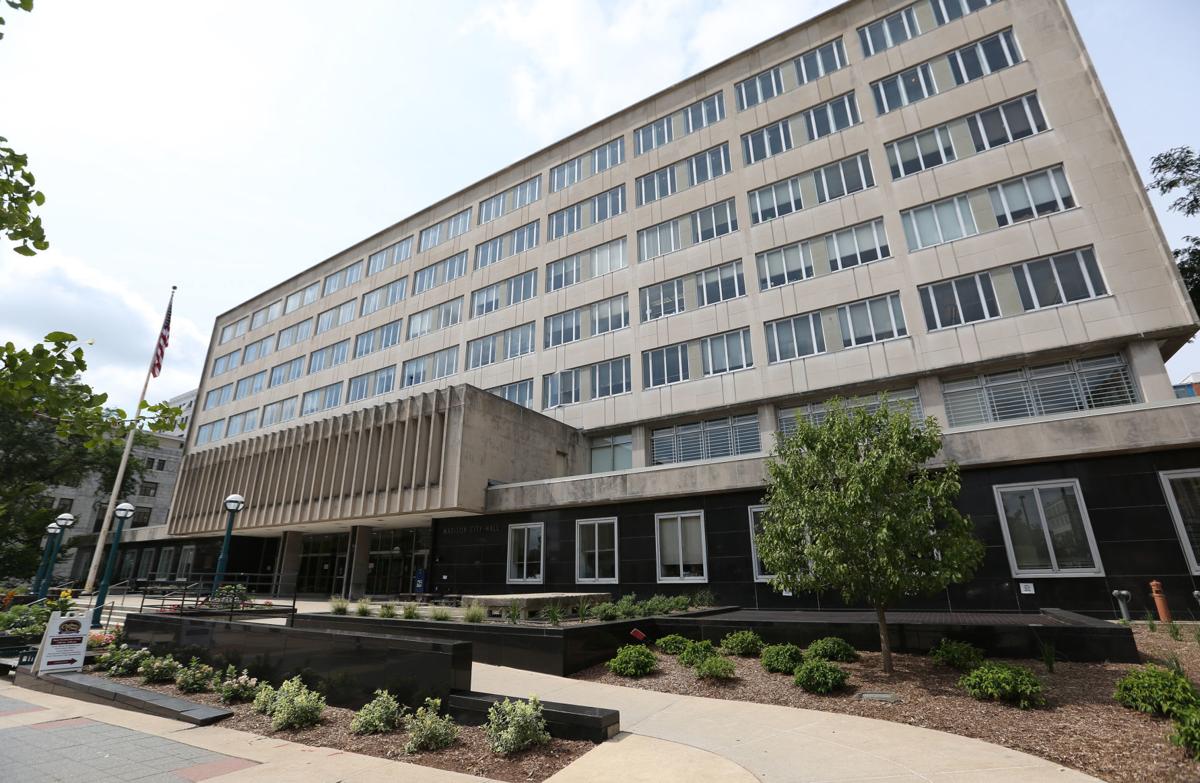 Mayor Satya Rhodes-Conway said Friday the city will not furlough employees until at least July as she announced a series of financial moves to close a projected $30 million budget shortfall for 2020 due to the COVID-19 pandemic.
The city, unlike many private sector businesses, has been among the local governments that have so far avoided furloughs or layoffs. In recent weeks, however, Rhodes-Conway has been bracing the city's workforce for potential furloughs, hours reductions or both, saying it's "more a question of how than if."
But in an email to the city's roughly 2,900 employees, the mayor said she's made decisions to help the city's financial outlook, including using $11.5 million in federal funds to offset $3 million in lost Metro Transit revenue and replace the city's $8.5 million general fund contribution to Metro; asking the Room Tax Commission to reduce expenses to help eliminate a projected $4 million shortfall in that fund; and using about $4 million from the city's "rainy day fund" to help offset lost revenue.
"There still is a lot of uncertainty in how the economy will behave over the rest of the year, but these are one-time multimillion-dollar actions that will help us with the shortfall we are facing in 2020," the mayor said. "Based on these actions, I have decided that we do not need to act immediately on the question of furloughs."
The mayor's moves will require budget amendments that must be approved by the City Council.
The city, which faces a $30 million budget shortfall for 2020, and projected $25 million gap in 2021, due to a combination of lost revenue and increased spending related to the coronavirus, is already freezing most hiring and spending on nonessential services and supplies, and redeploying workers rather than furloughing them or hiring temporary help.
"We think at the moment, based on first quarter projections, that all the actions taken together should be able to get us through 2020 and close the ($30 million) gap," said David Schmiedicke, city finance director.
The city will re-evaluate the need for furloughs in July after a review of second-quarter spending and revenues, Rhodes-Conway said. As with any local government, the vast majority of Madison's costs are worker salaries and benefits.
"This does not mean all our budget issues have been addressed," Rhodes-Conway stressed. "We still face a significant shortfall for 2021 that will require ongoing savings options to balance the budget."
The city will move forward in developing plans under the state Workshare program in agencies that have seen a dramatic reduction in their workload, the mayor said. The Workshare program lets employers cut workers' hours and have the federal government pick up the tab for their lost income with money allocated through the $2 trillion CARES Act relief package.
Until July 31, employees with reduced hours under a Workshare program who apply for unemployment compensation could be eligible for the $600 per week unemployment add-on to current payments, Rhodes-Conway said. The combination of these payments is expected to offset lost wages from reductions in hours worked, she said.
"As more information becomes available over the next couple of months, I recognize we may still need to implement a furlough program," Rhodes- Conway said. "In the next month, my staff will work with labor and employee association representatives and managers to design a furlough program that puts public service delivery first. I hope we will get good news on our budget based on the second quarter projections and never have to use it, but in case it's needed, we will have one ready."
Meanwhile, despite an announcement by Public Health Madison and Dane County on Friday about moving to the first phase to reopen businesses, city offices will stay closed as a planning team continues to prepare to restore more in-person services in a way that protects both the public and staff, Rhodes-Conway said.
A reopening of city buildings and services will be gradual, involve telework options for continued physical distancing and allow time for employees to make plans for families and children, she said. All city employees are still expected to wear at least a face covering while at work, she said.
Requiring masks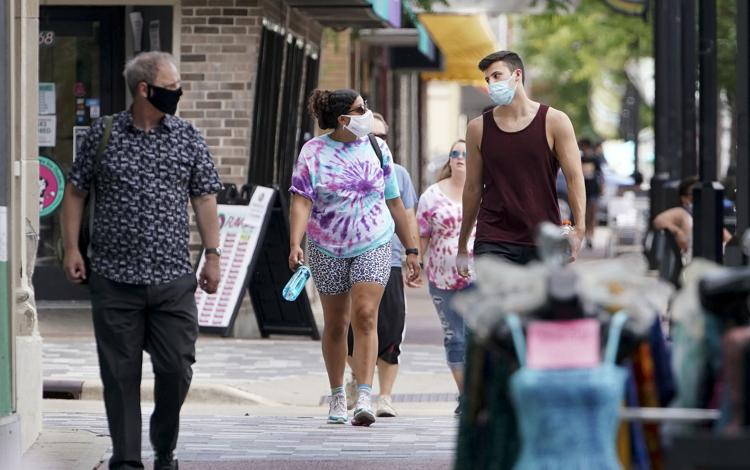 In-person absentee voting begins
Middleton High drive-up graduation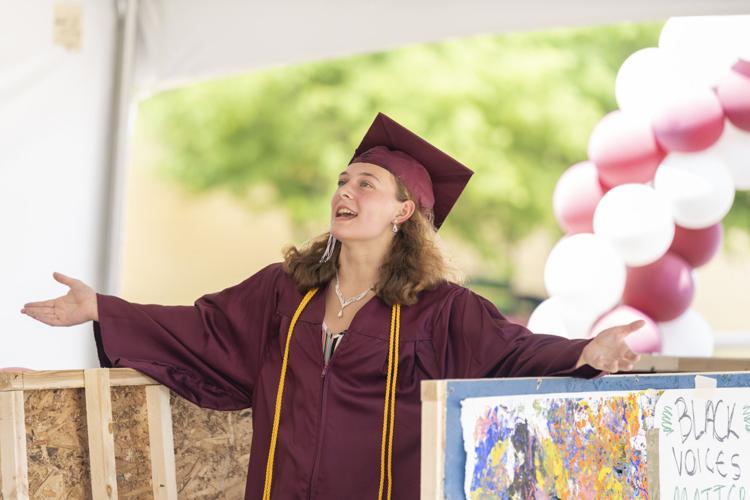 Anti-mask protest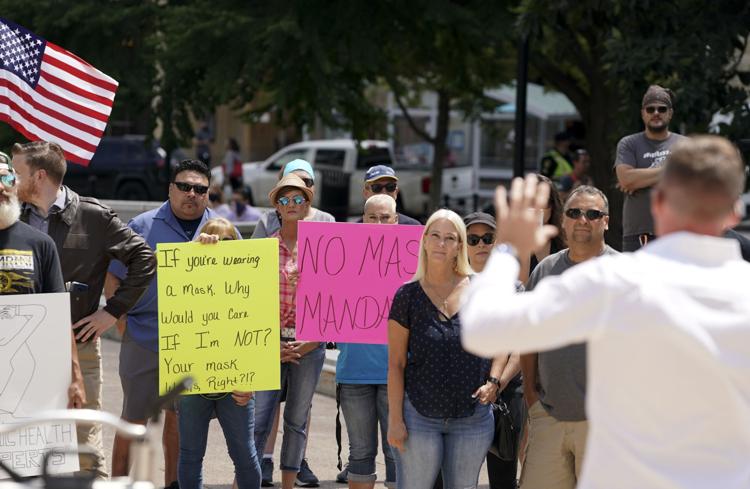 Making COVID-19 masks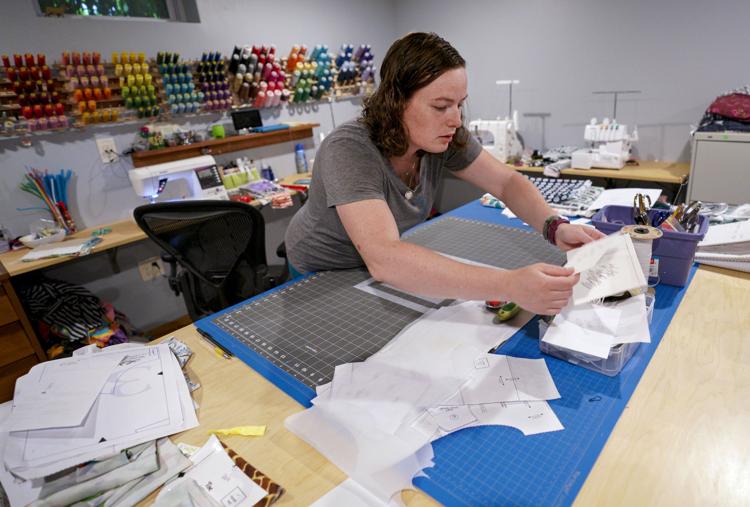 Shortage of coins
Goodman Pool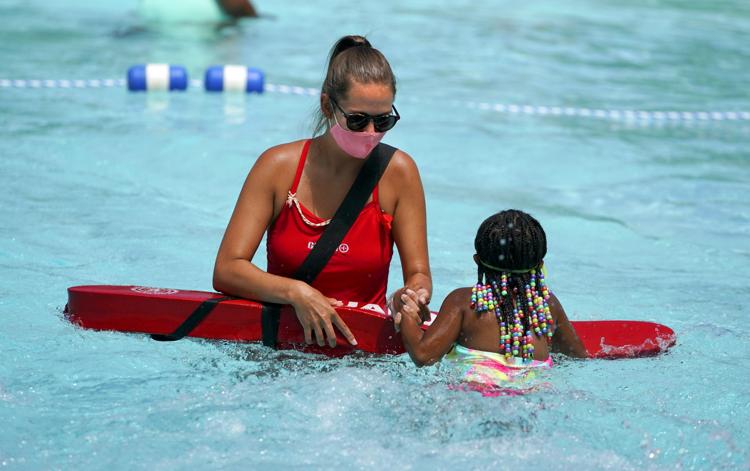 Goodman Pool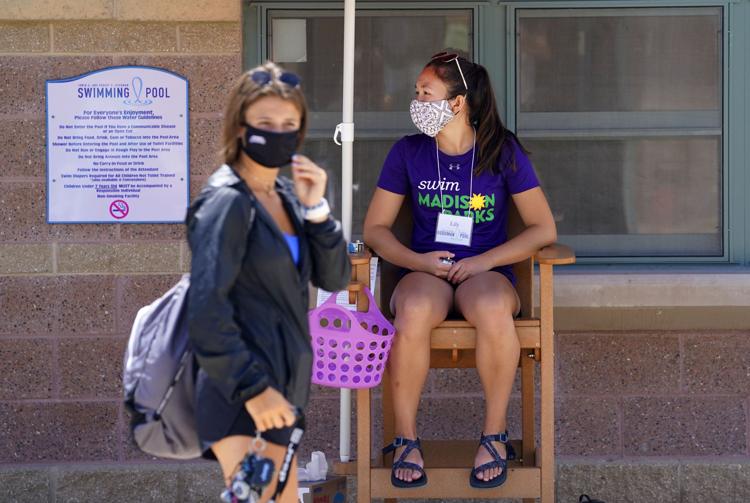 YMCA summer camp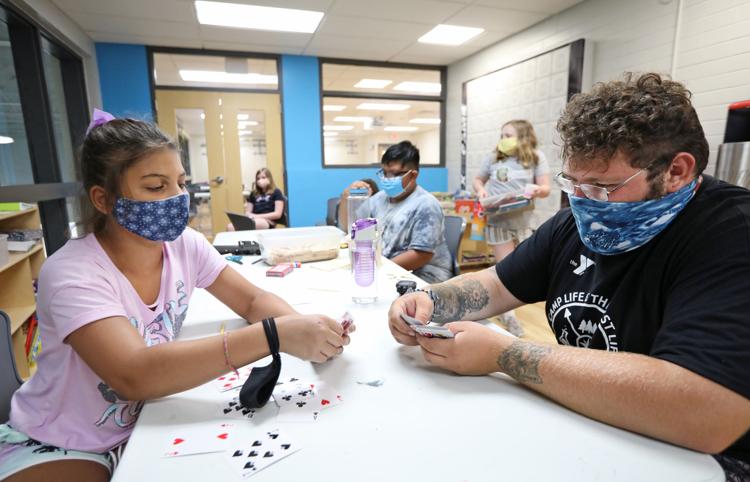 100,000 masks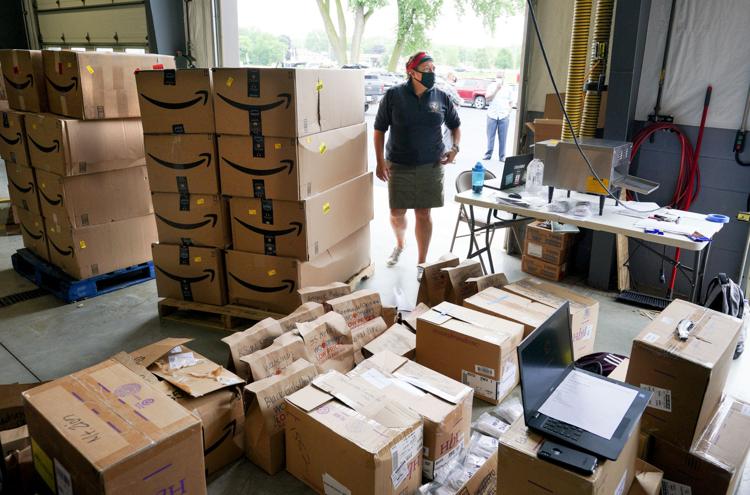 Contact tracing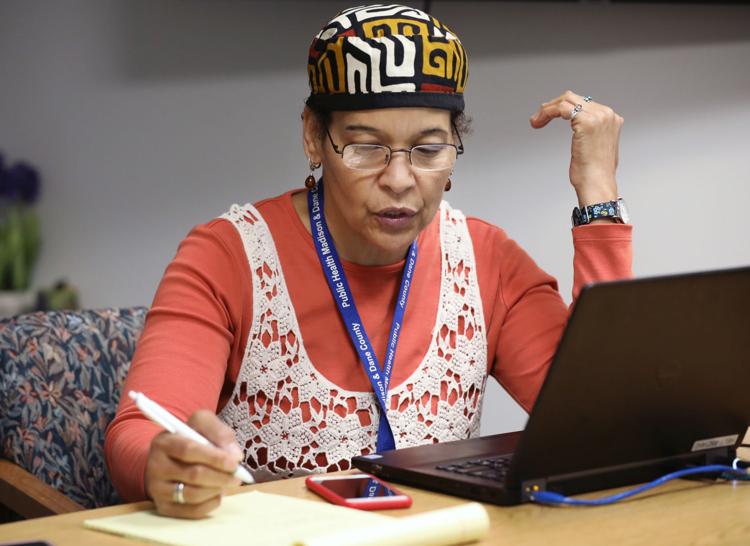 Doctor talking to patient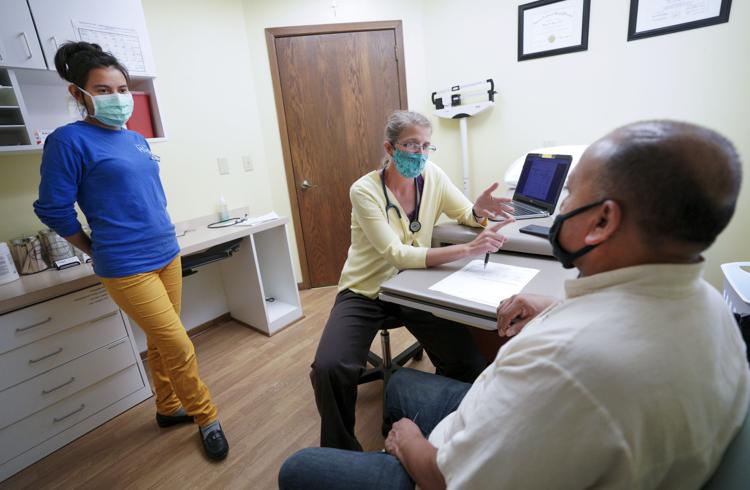 Outdoor class at Pinnacle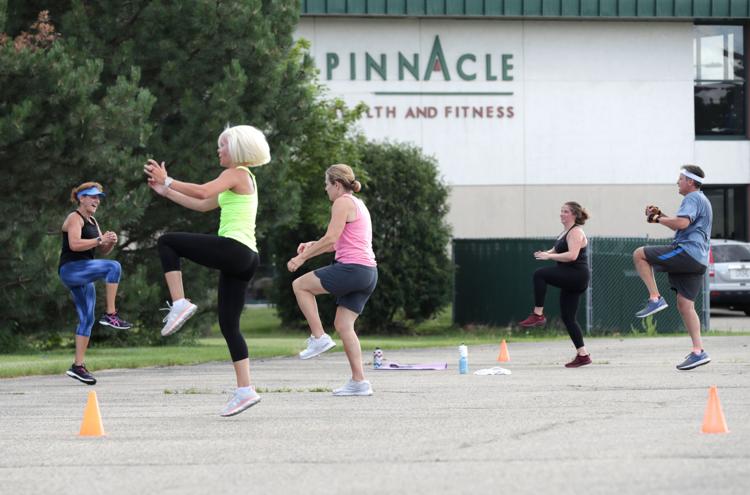 Punching bag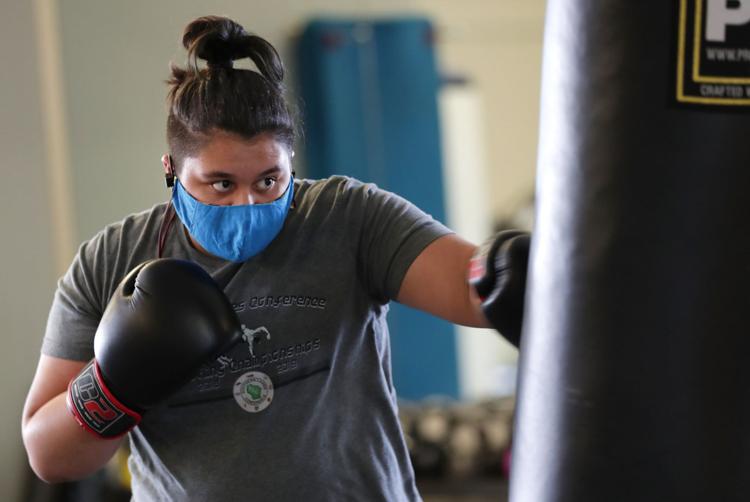 Starlite 14 drive-in theater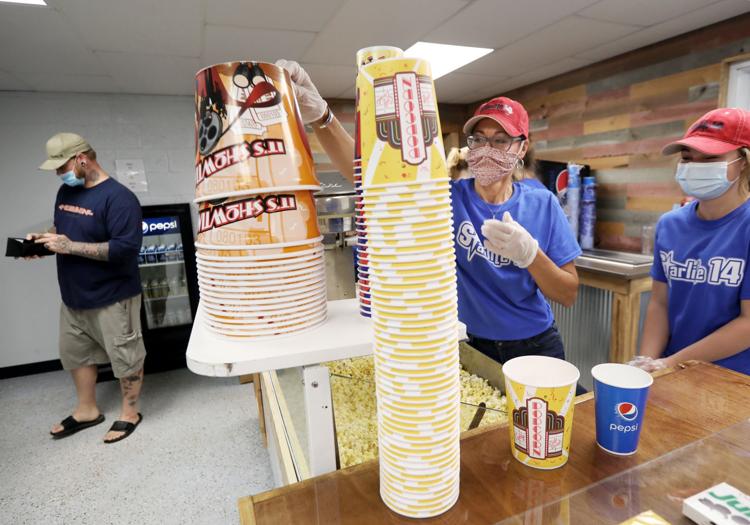 Starlite 14 drive-in theater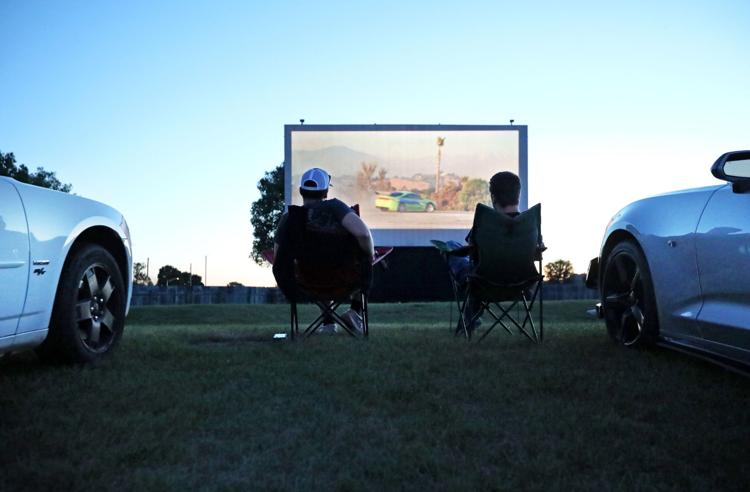 Masks to be required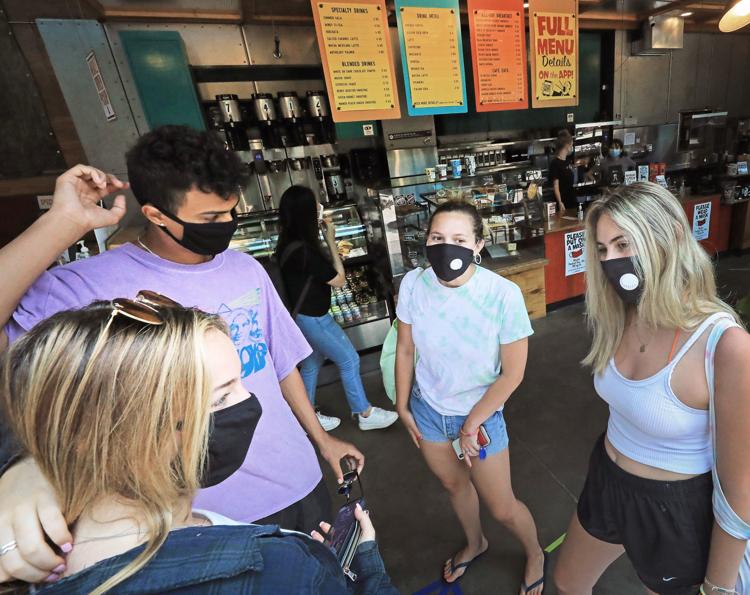 News conference on masks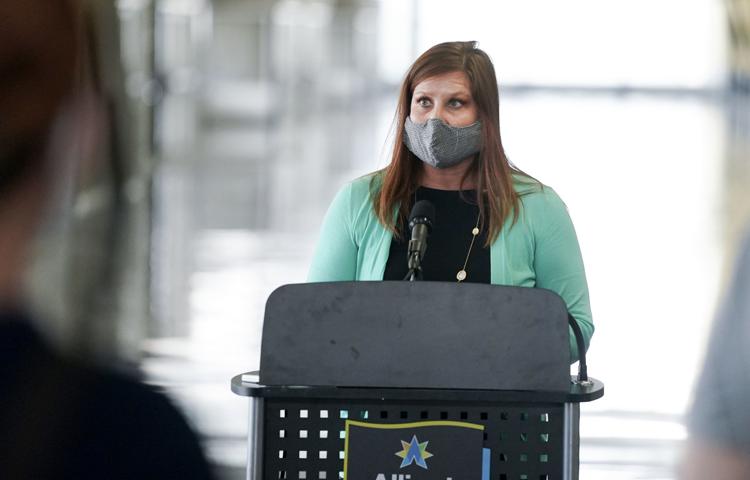 Covid cleaning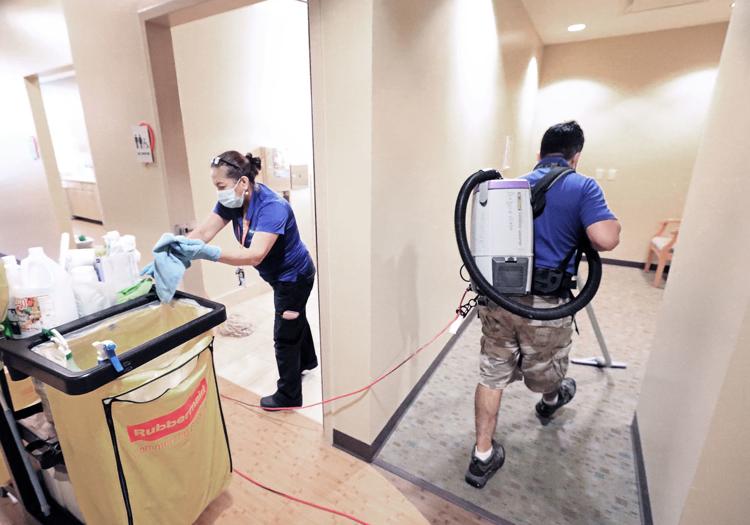 Bar closings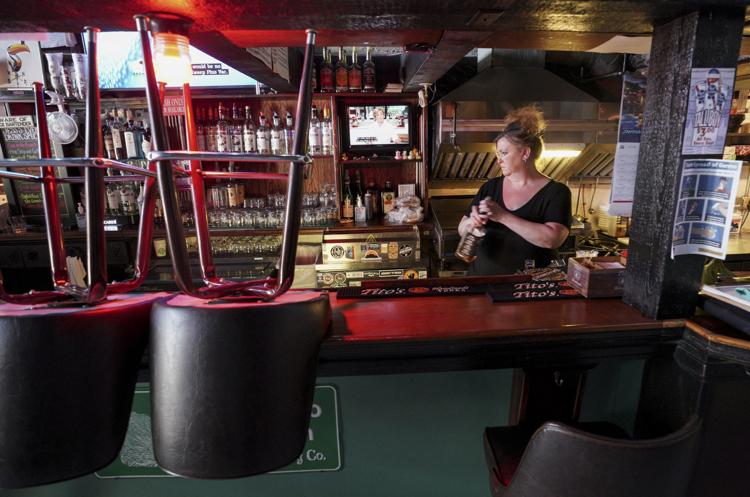 Homeless camps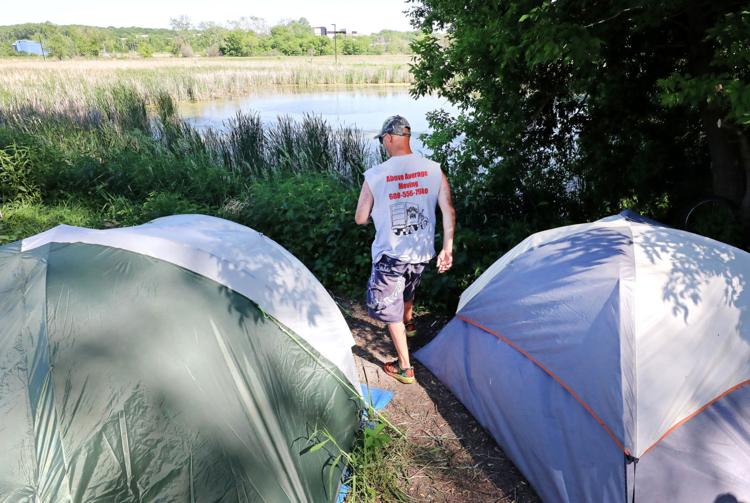 Homeless camps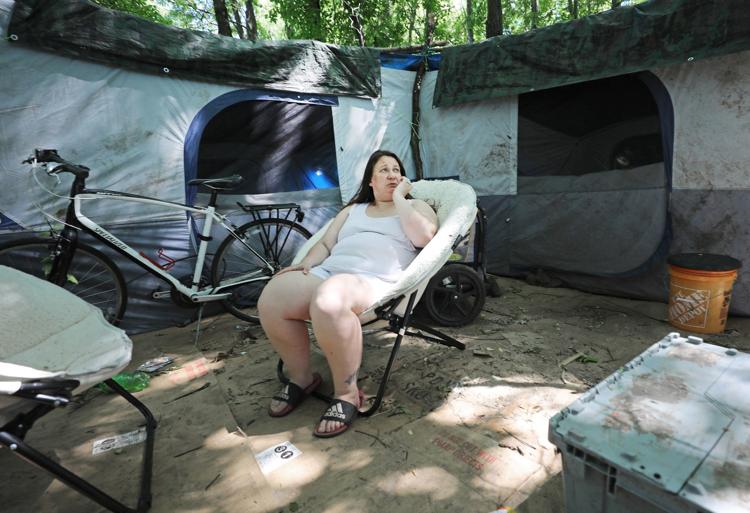 Virus testing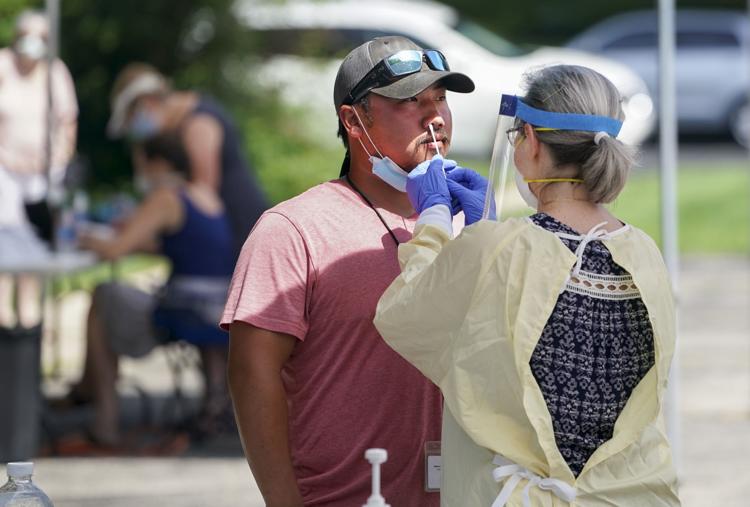 Testing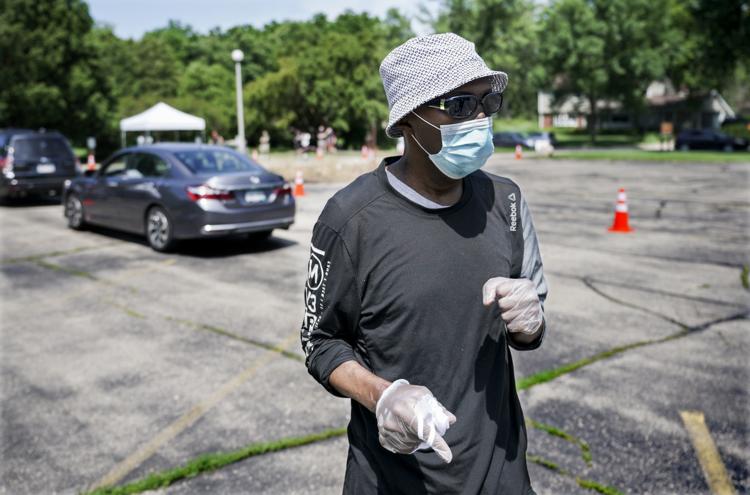 Testing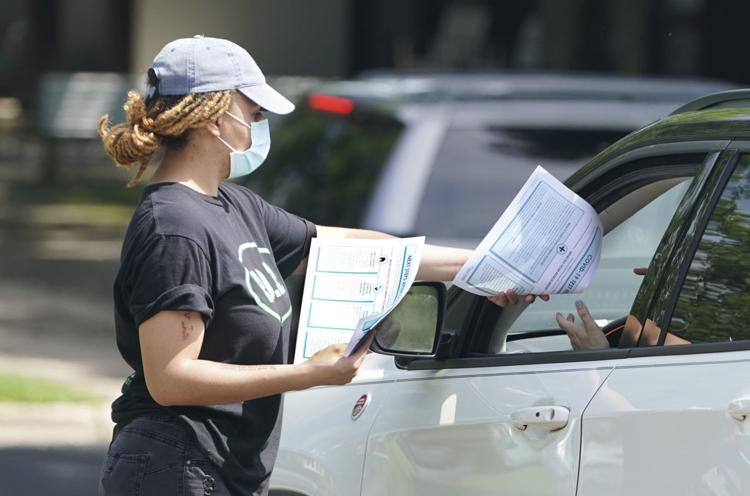 Henry Vilas Zoo reopens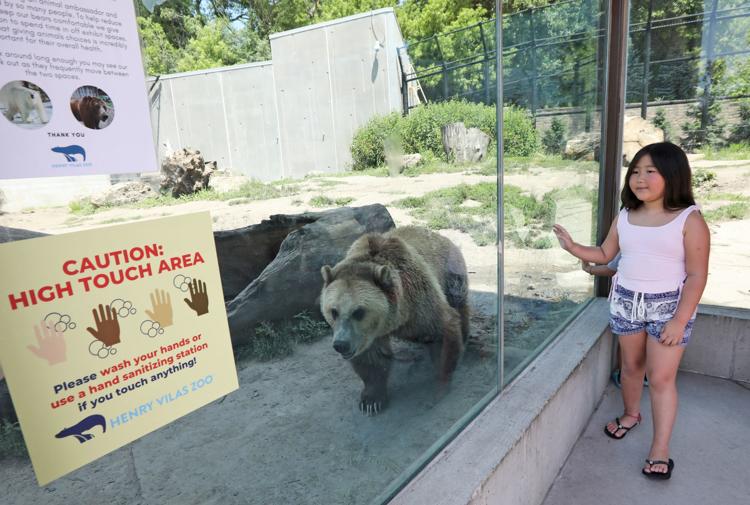 Union Terrace reopening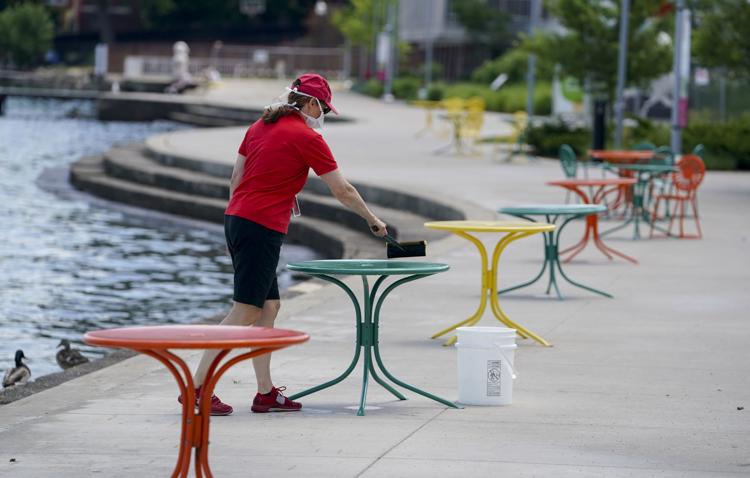 A Day to Remember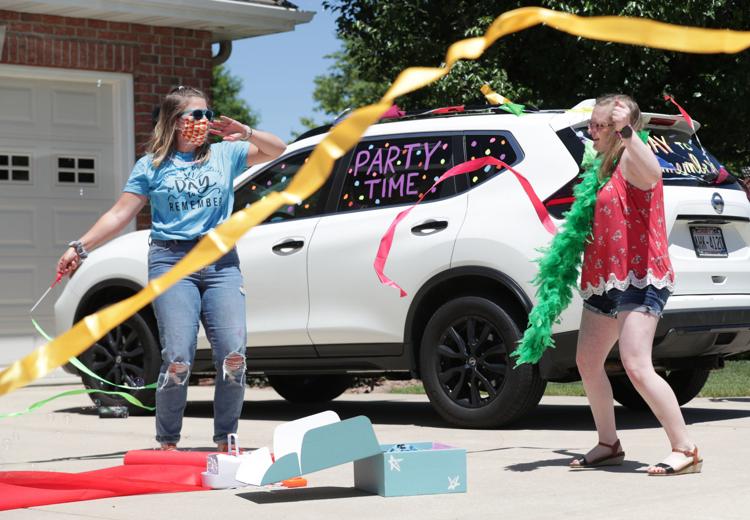 West High grads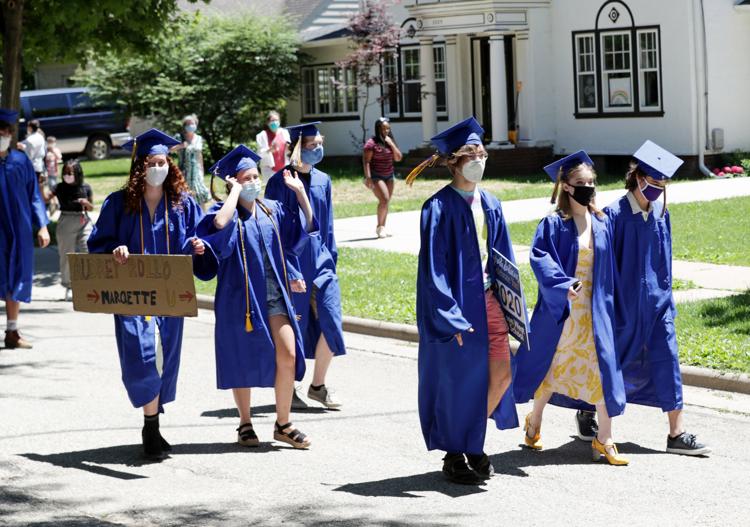 Pool openings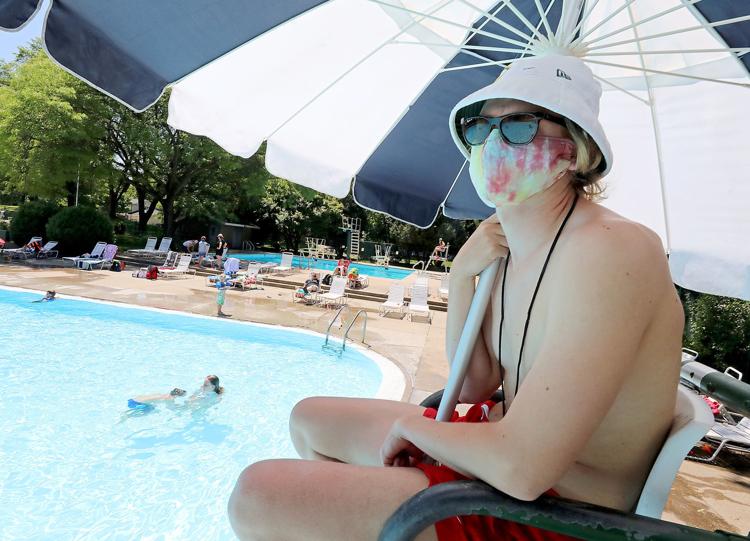 Grads on the Yahara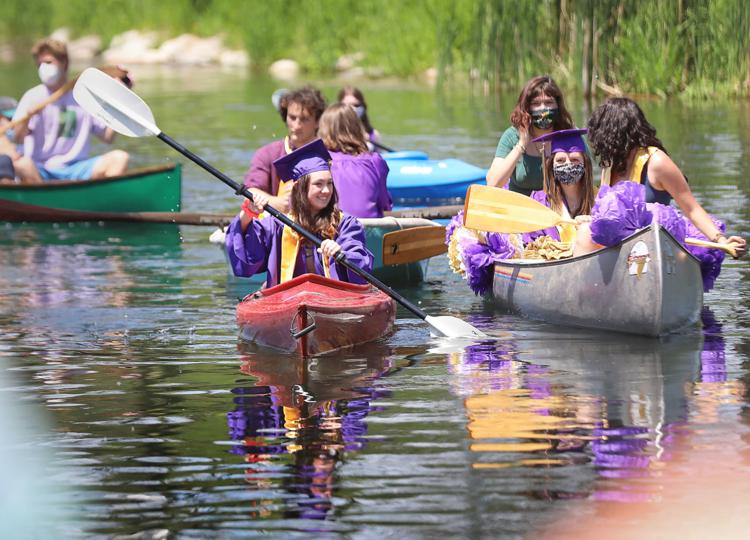 Fifth-grade graduation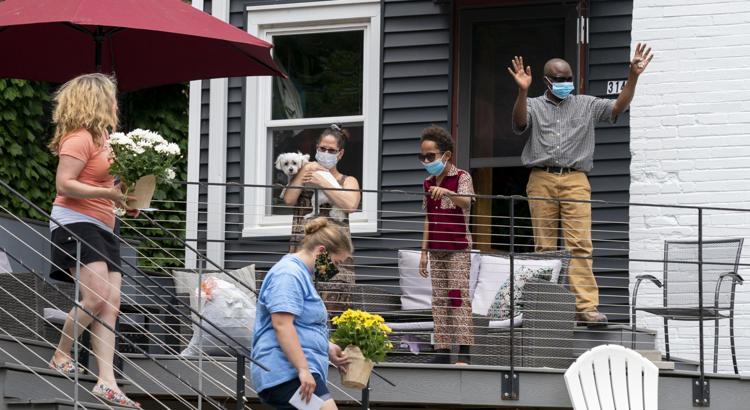 Tribes battling steep losses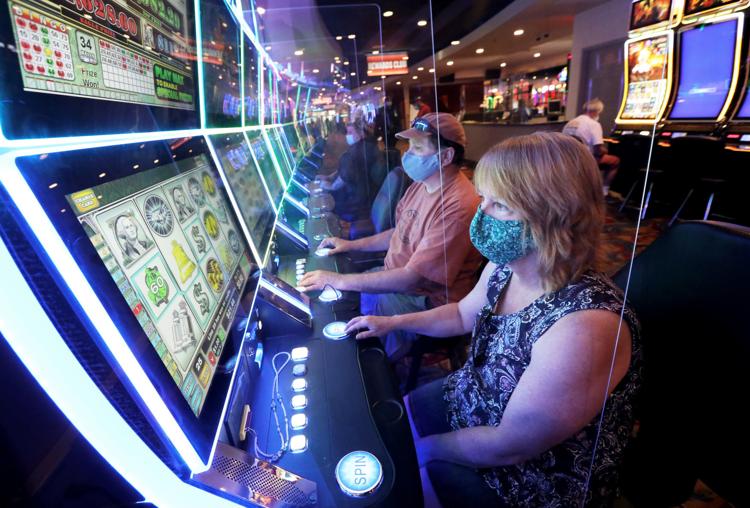 COVID-19 openings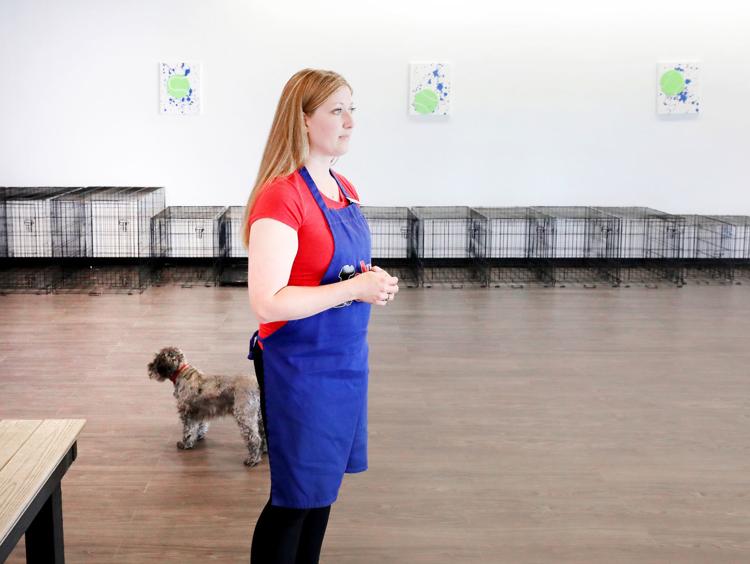 Picking up belongings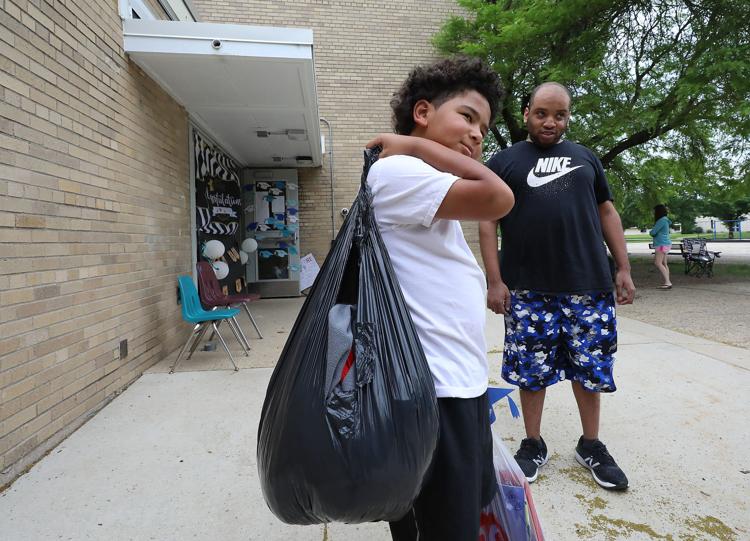 Downtown Businesses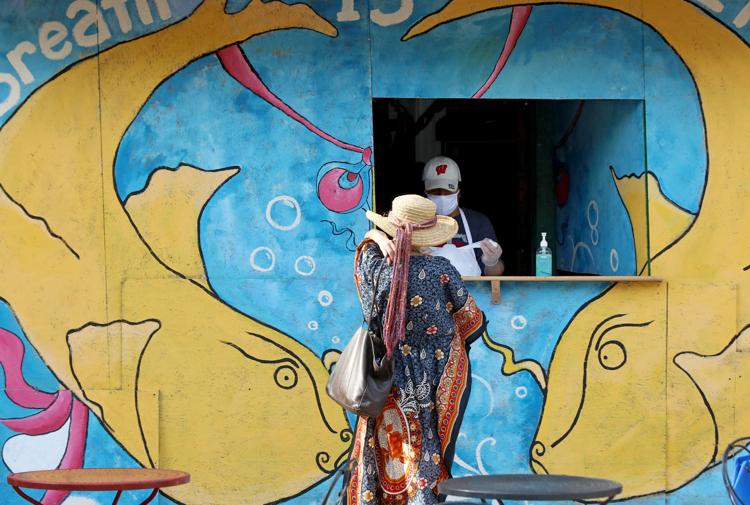 Covid transportation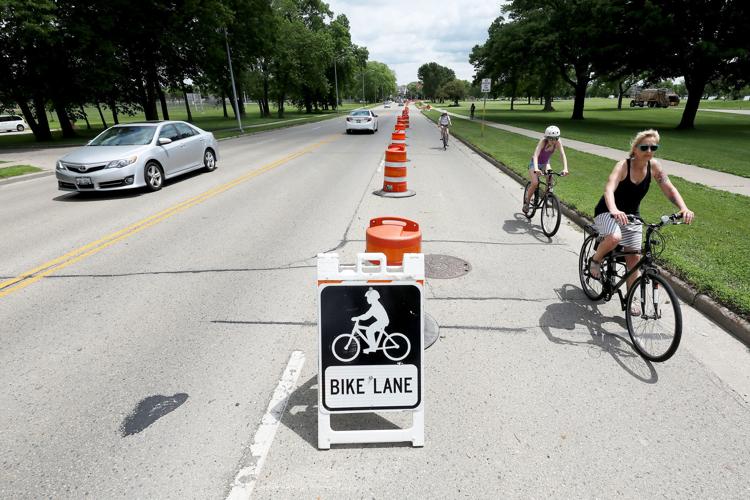 Church capacities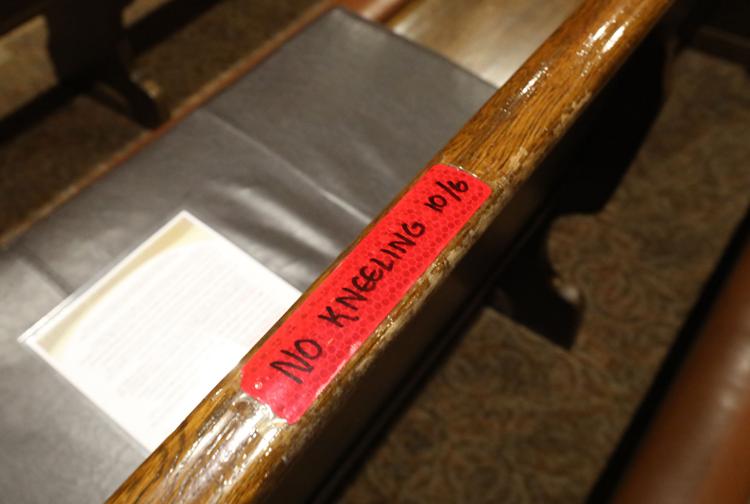 Church capacities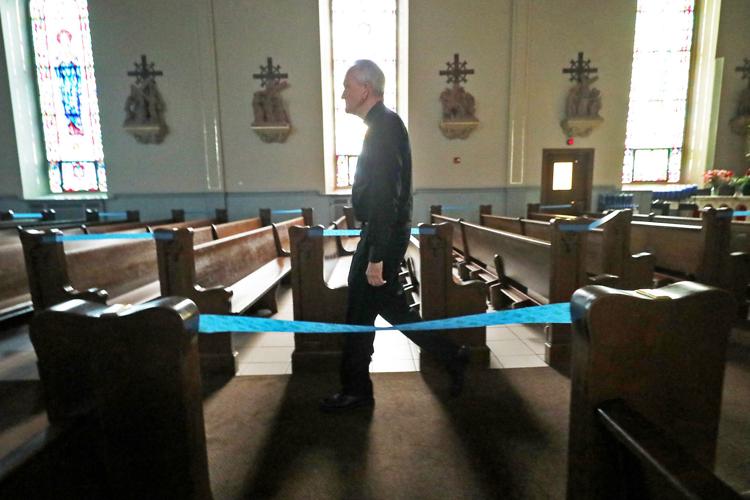 Prepping for reopening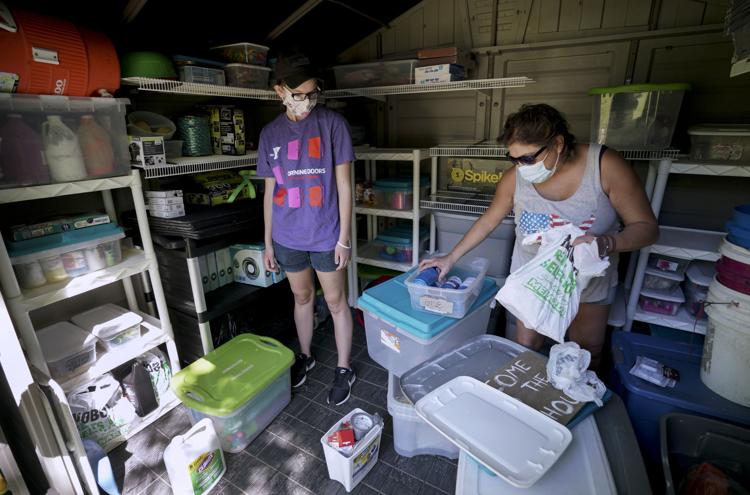 Warner Park - screening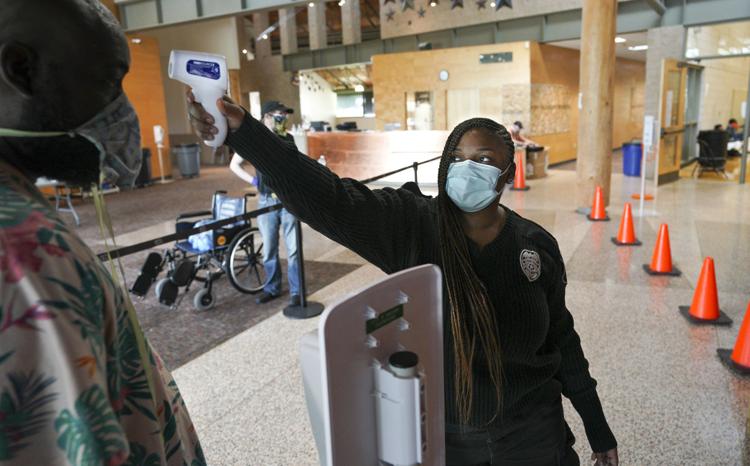 Outdoor Dining East Main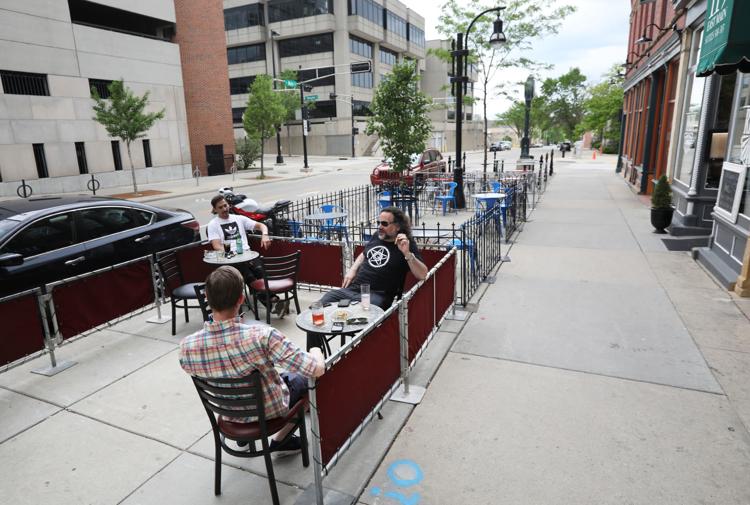 Spacing out customers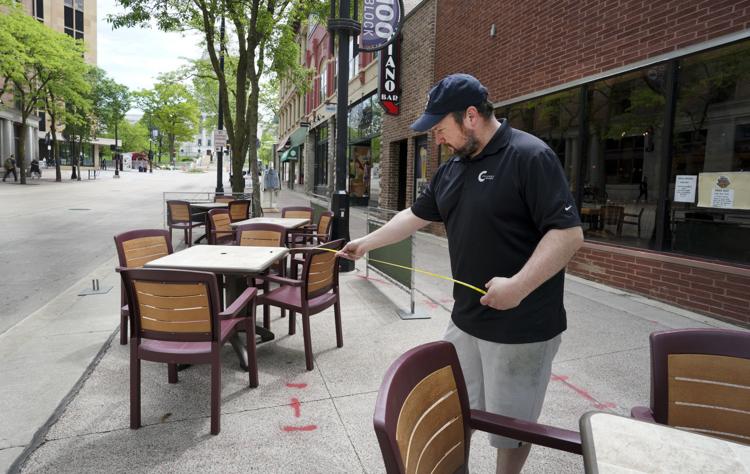 Getting a tattoo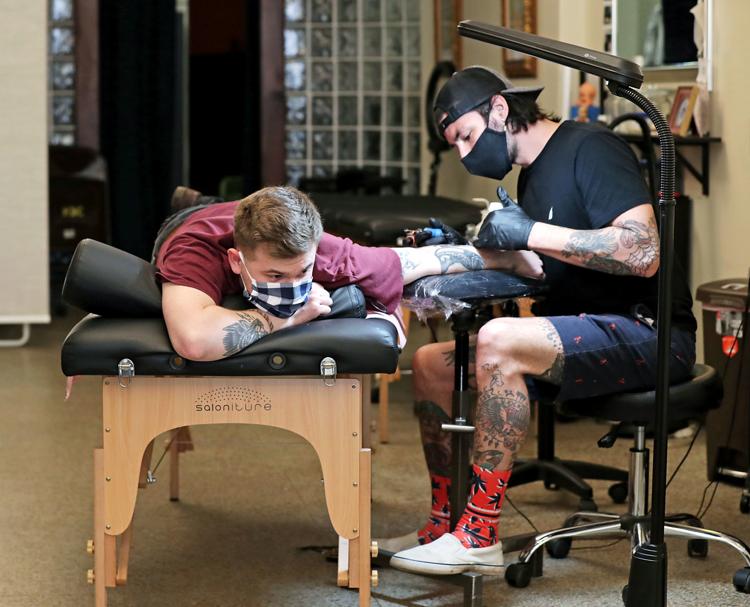 Memorial Day ceremony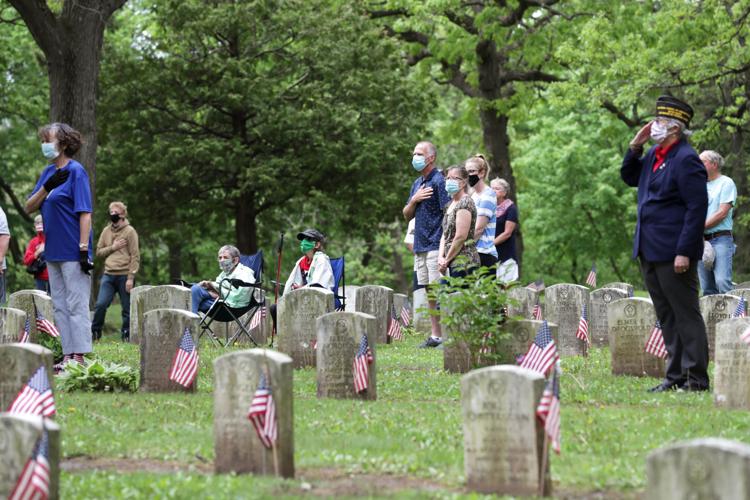 Memorial Day weekend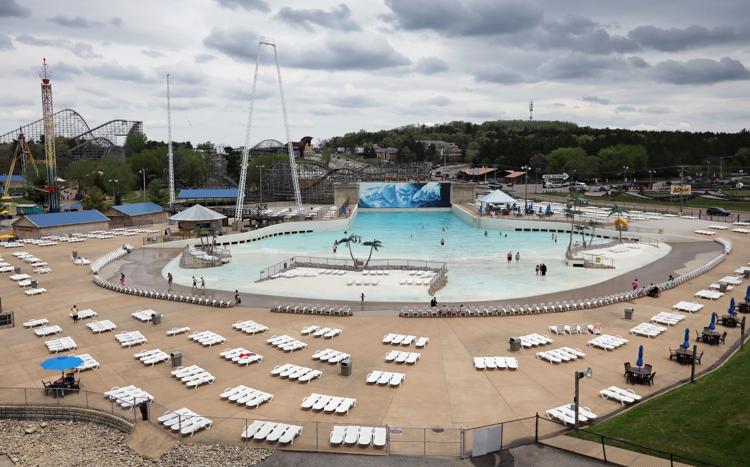 Tom Diehl, Tommy Bartlett Show not opening 2020, State Journal photo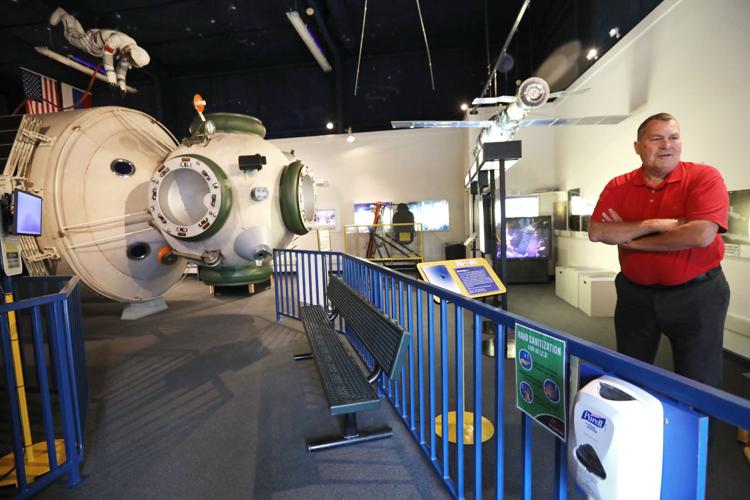 Salons Opening
Fitness openings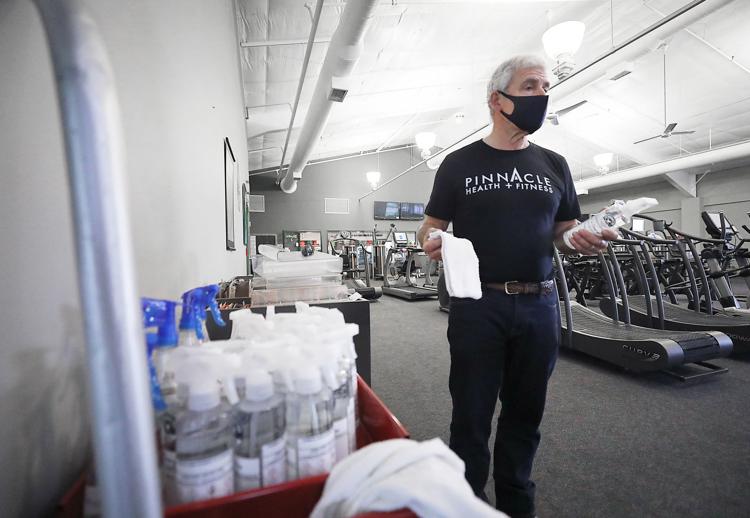 Duck Pond Drive-In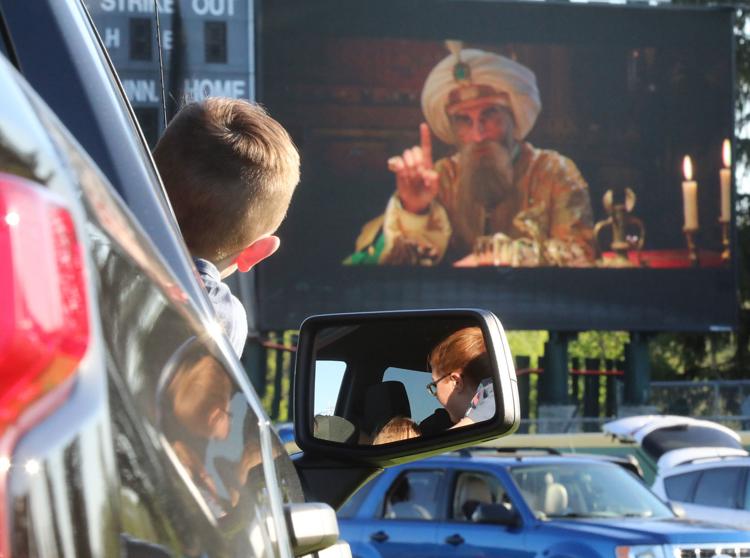 Memorial Union crowd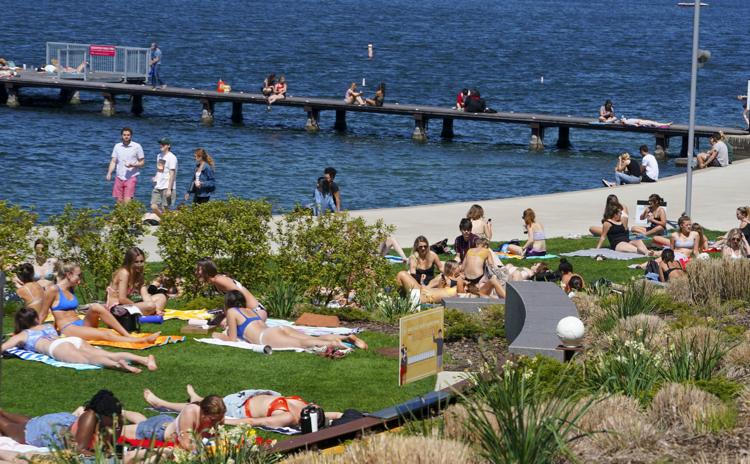 Child care at YMCA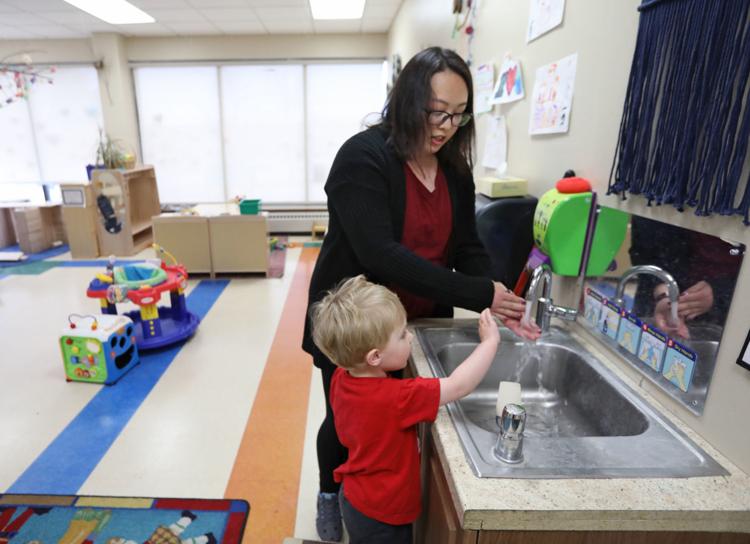 Bikers on Arboretum Drive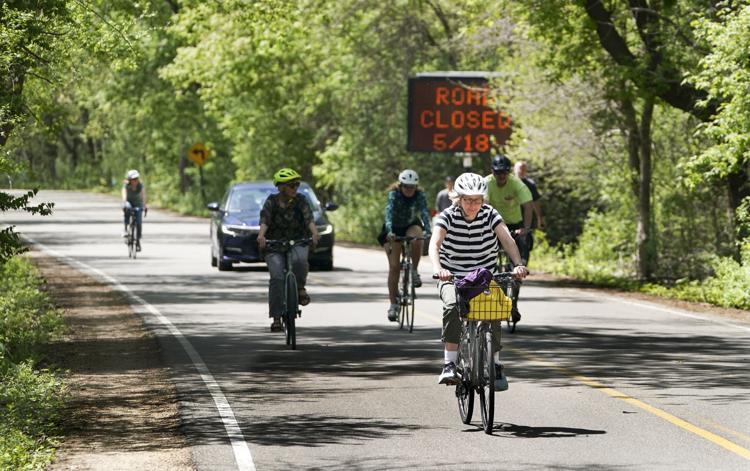 Brittingham Boats
Restaurant open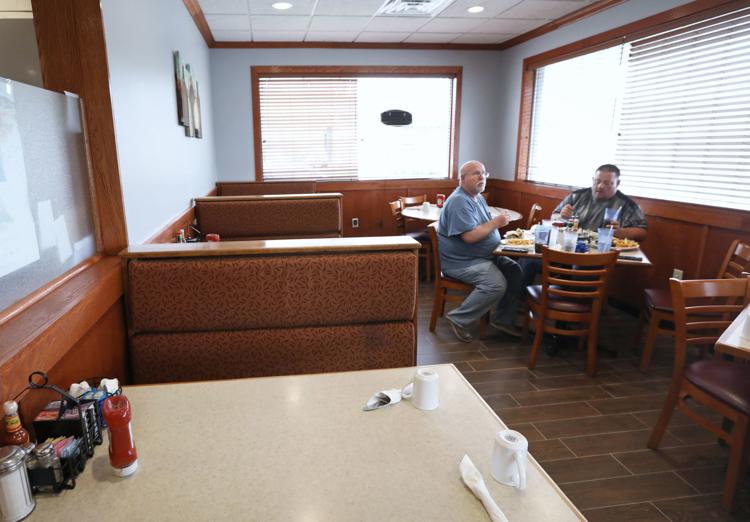 COVID-19 businesses reopen
Restaurant, bars reopen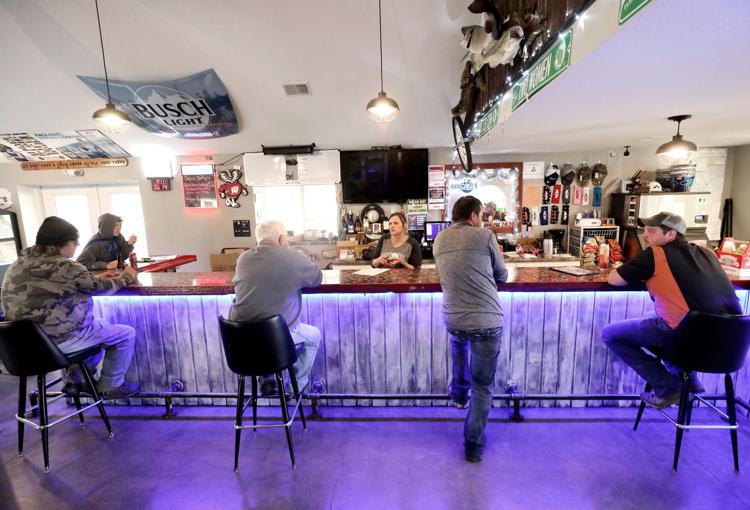 Dentist with patient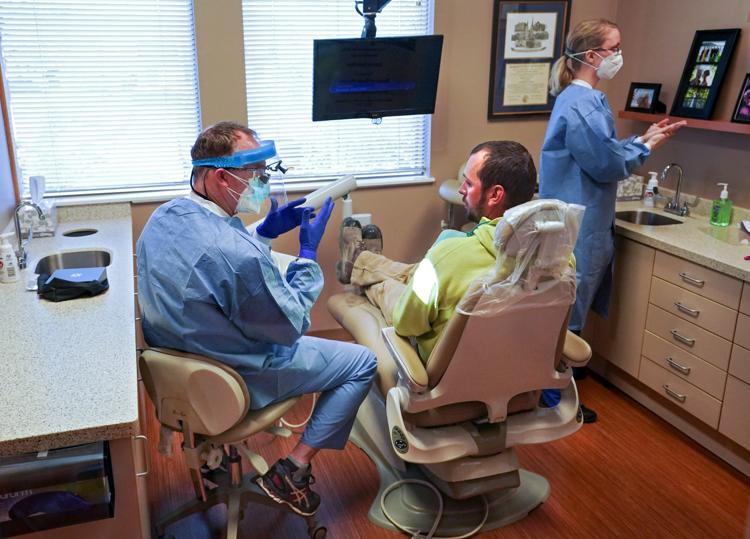 Dane County institutes order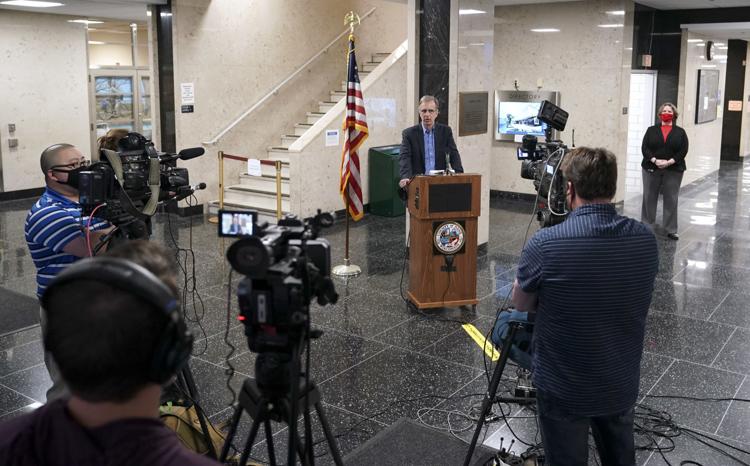 Carry-out food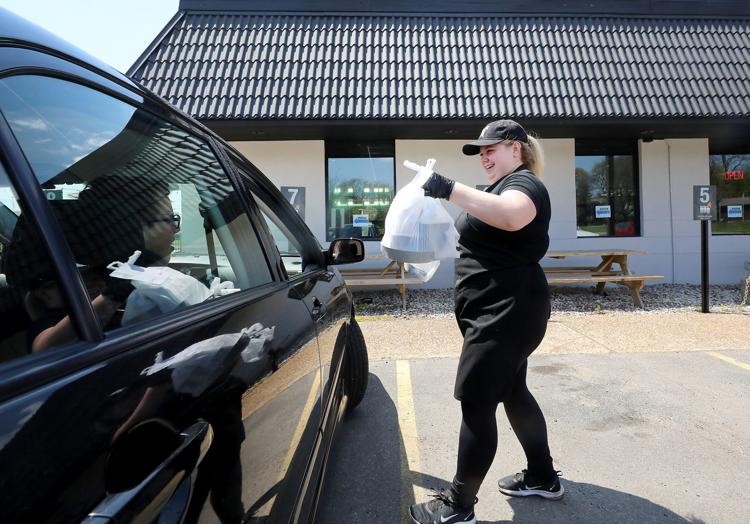 Small retailers reopening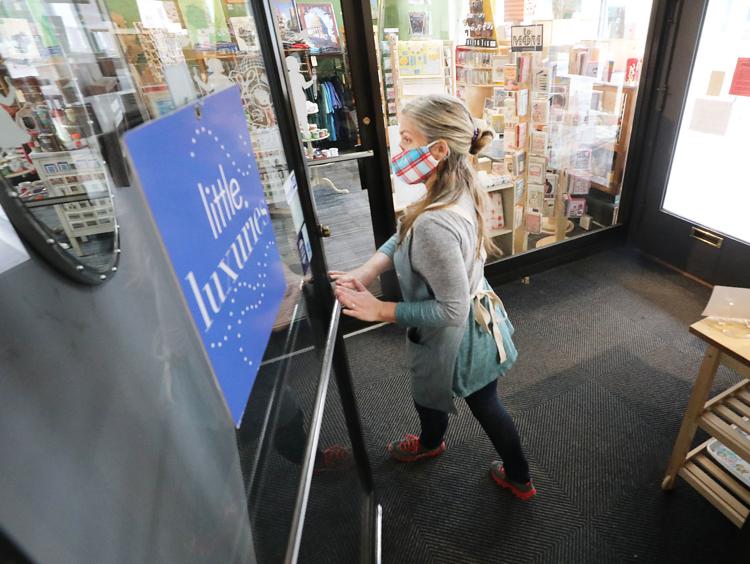 Shoe store reopening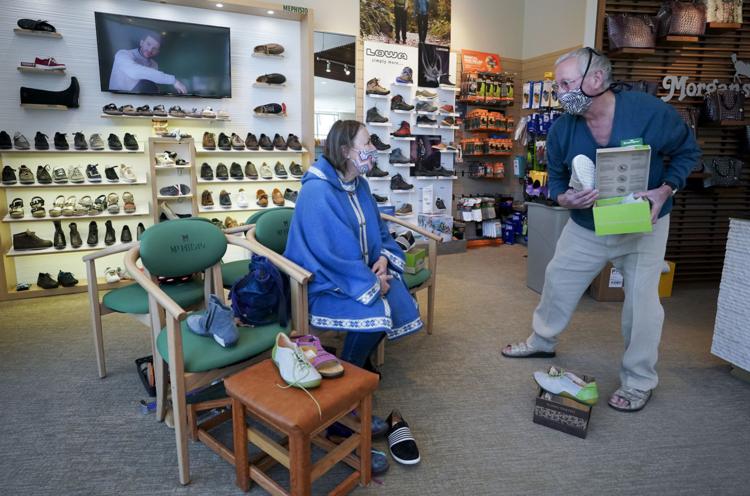 COVID 19 testing site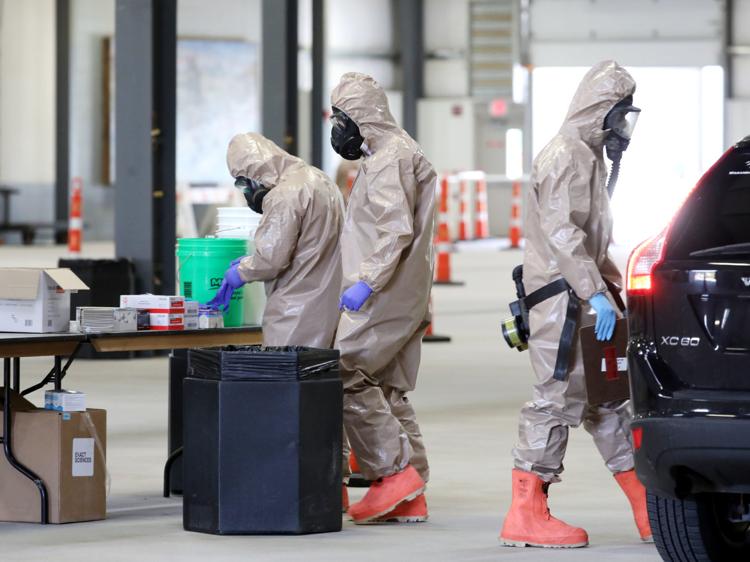 COVID 19 testing site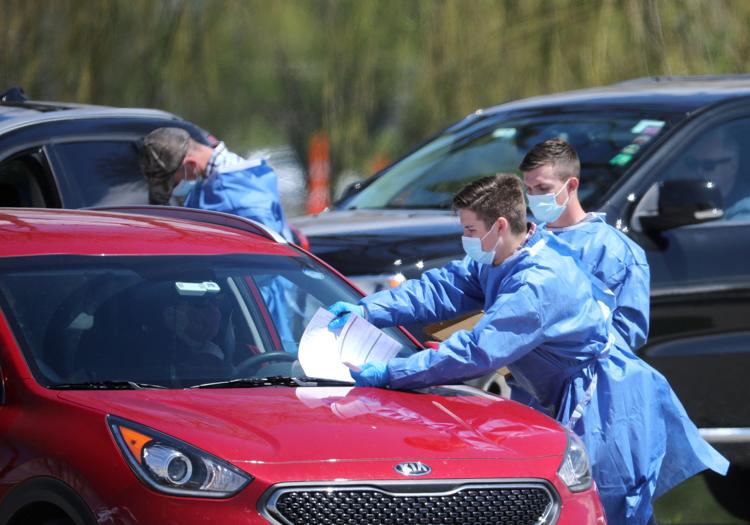 UW-Madison virtual graduation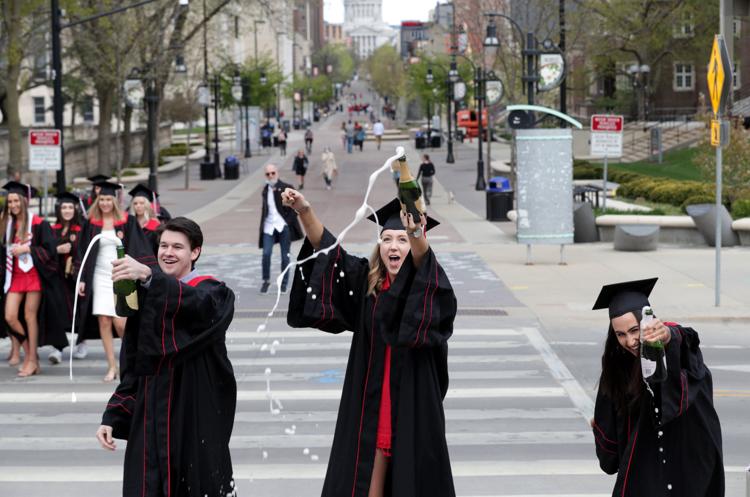 Monona Library Curbside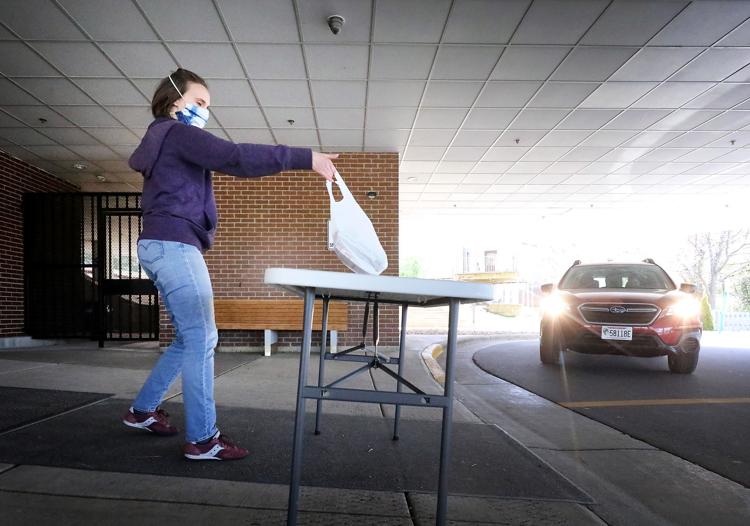 COVID-19 meat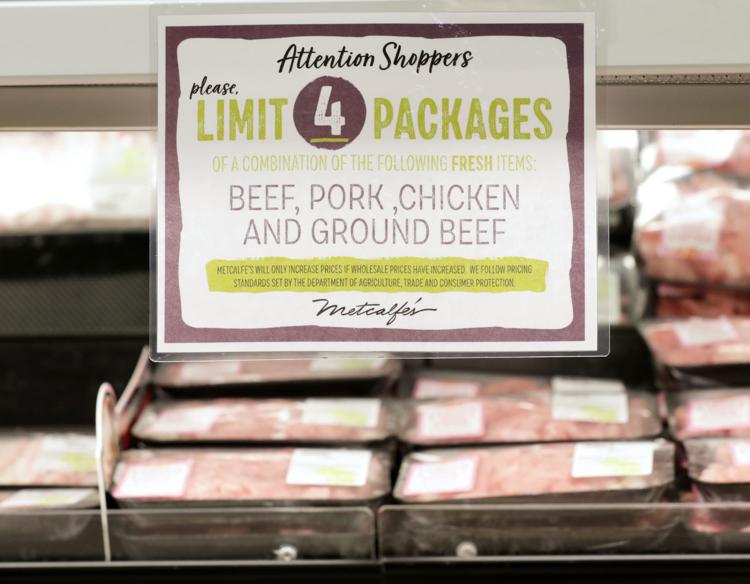 Homeless in parks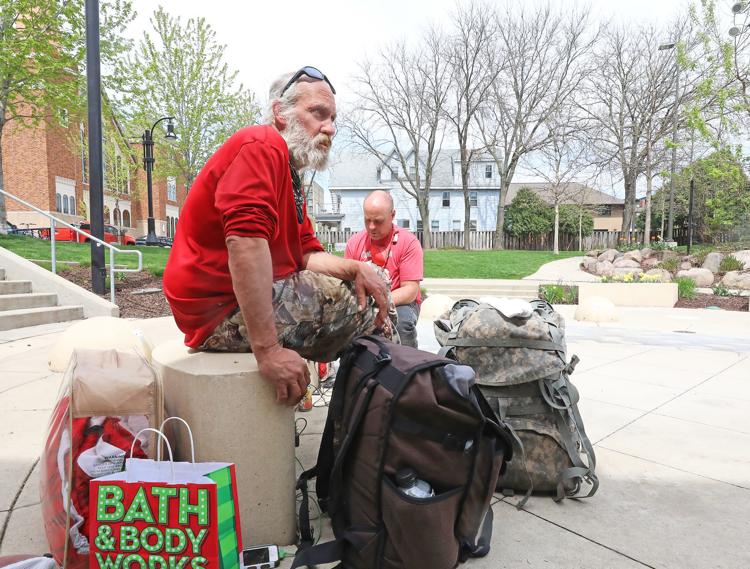 UW Commencement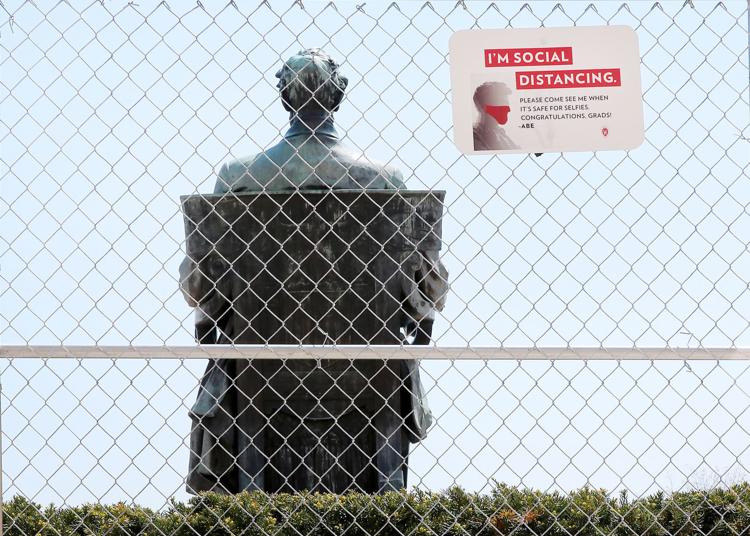 River Food Pantry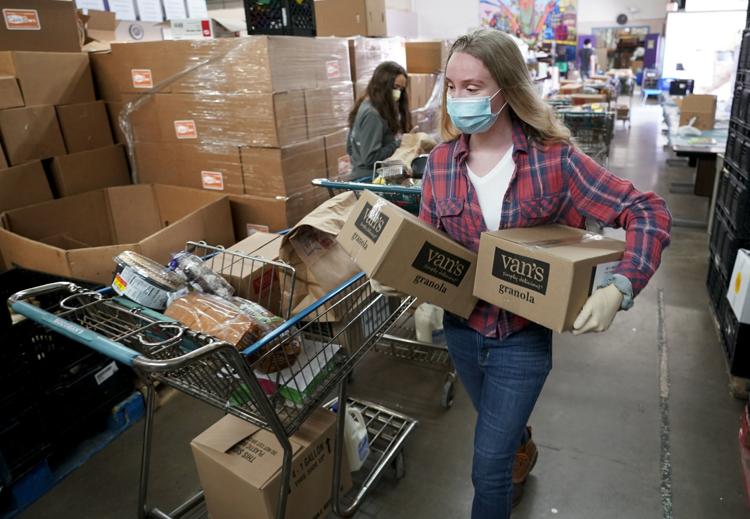 Dane County tourism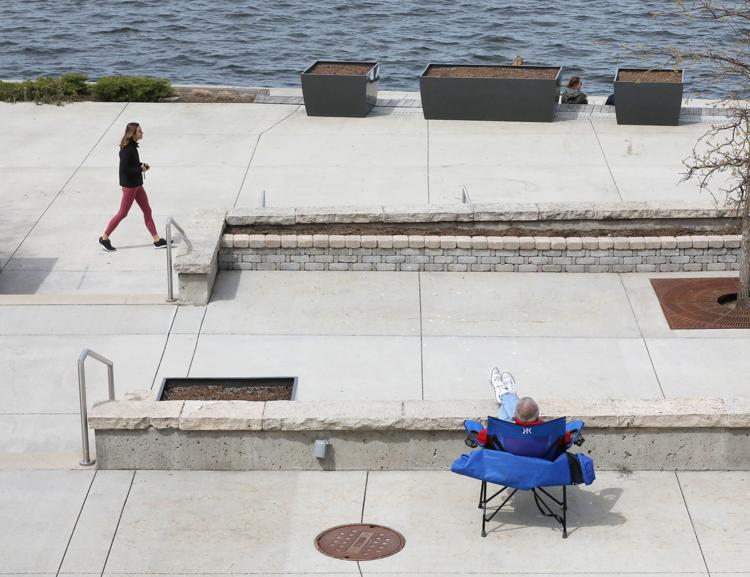 "Outside Looking In: A Drive-Thru Exhibition"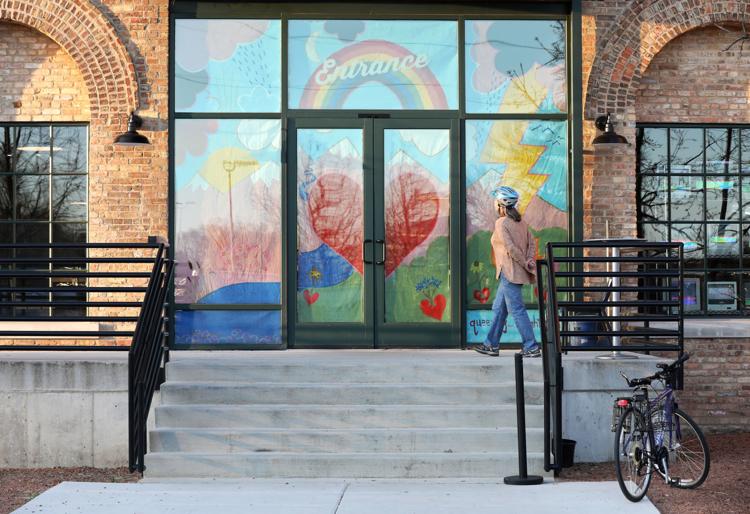 COVID-19 Menards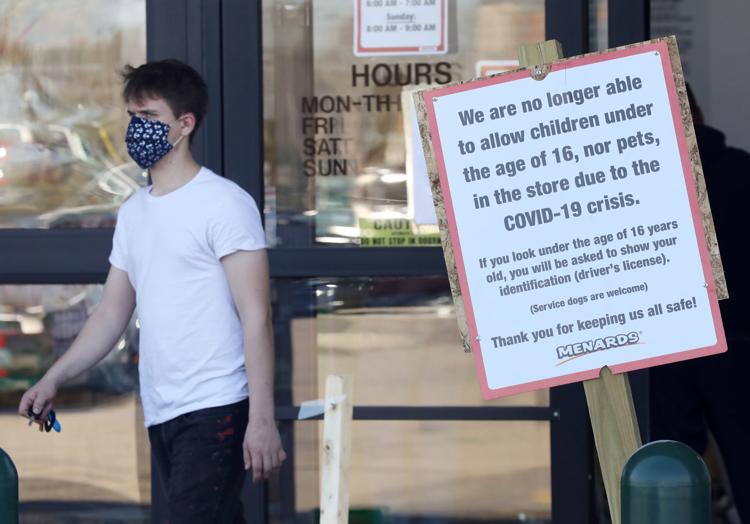 Covid Assembly Hearing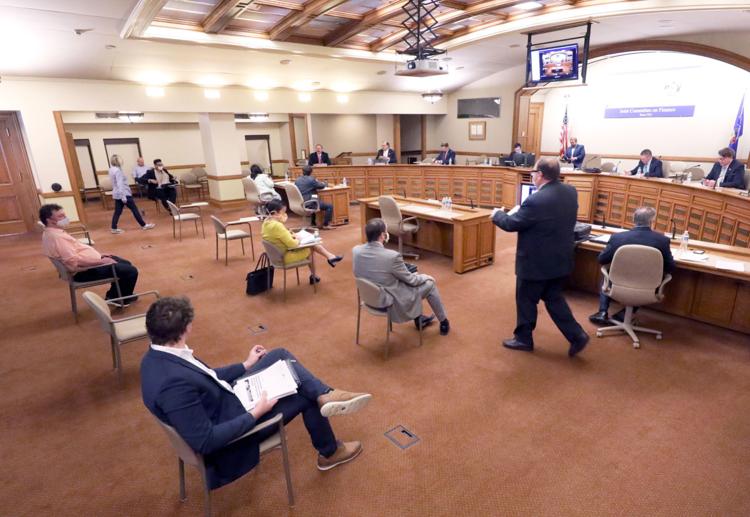 UW furloughs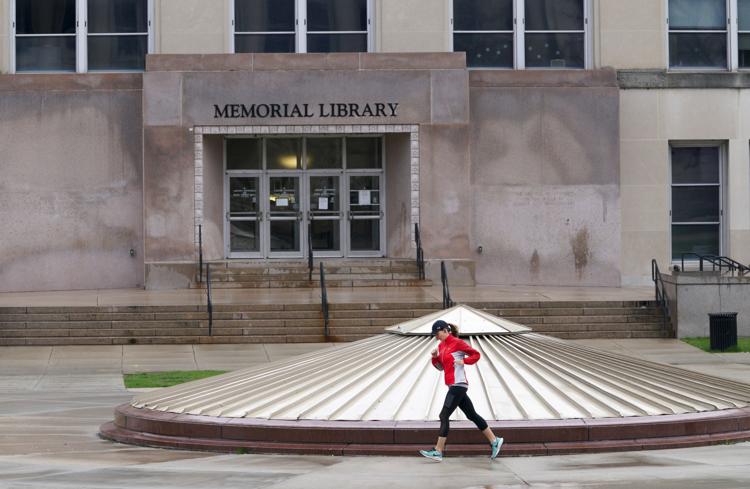 Stay safe, Badgers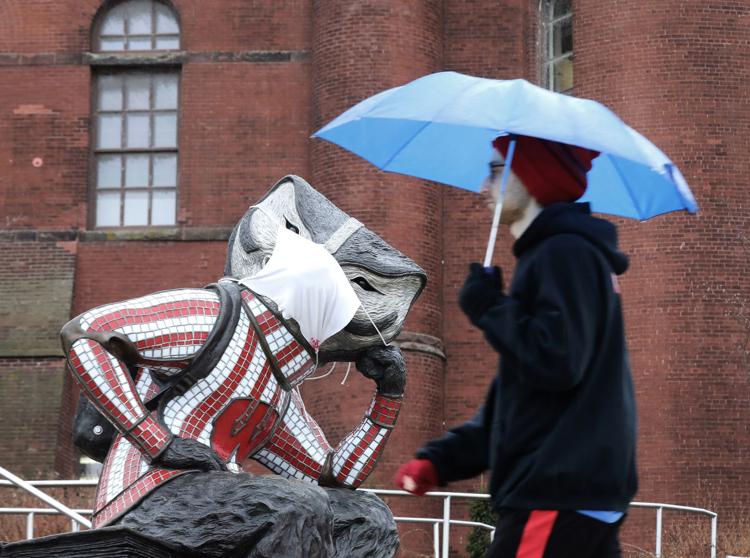 Celebrating 103 - From a distance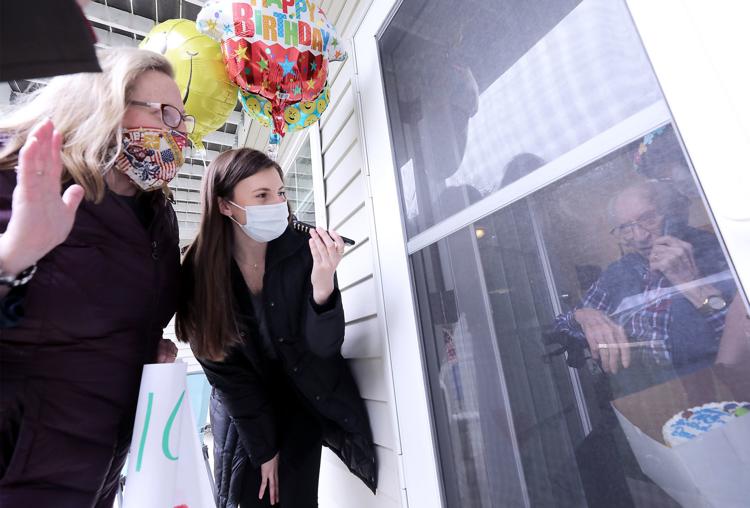 COVID-19 protest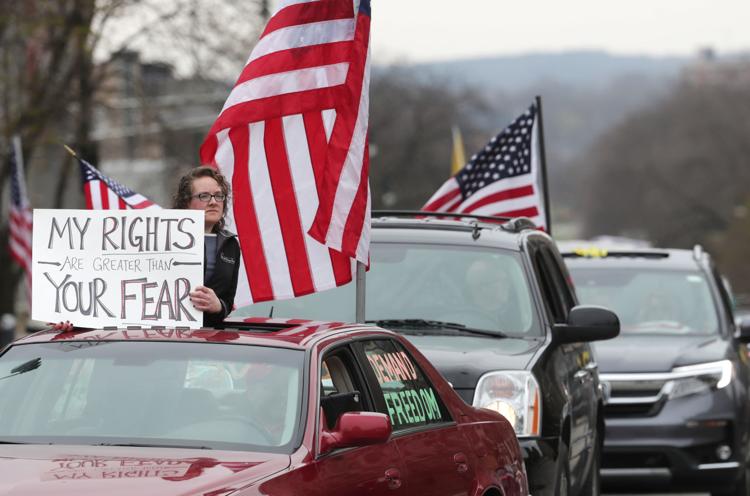 COVID-19 candle installation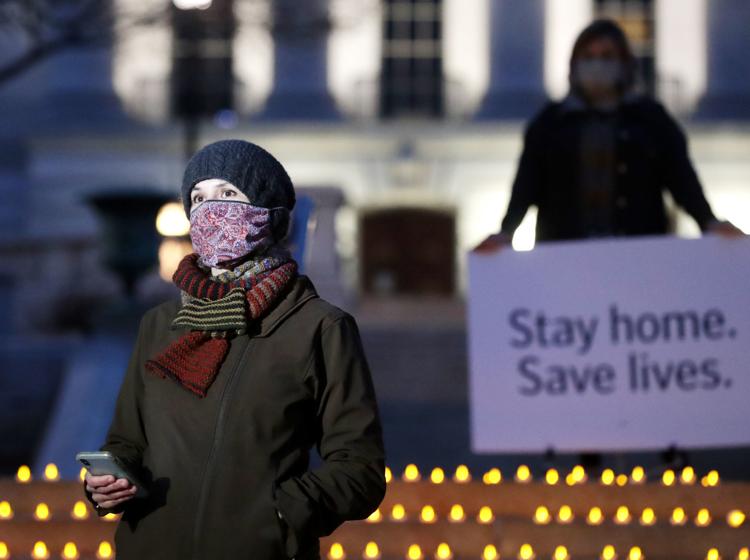 COVID-19 candle installation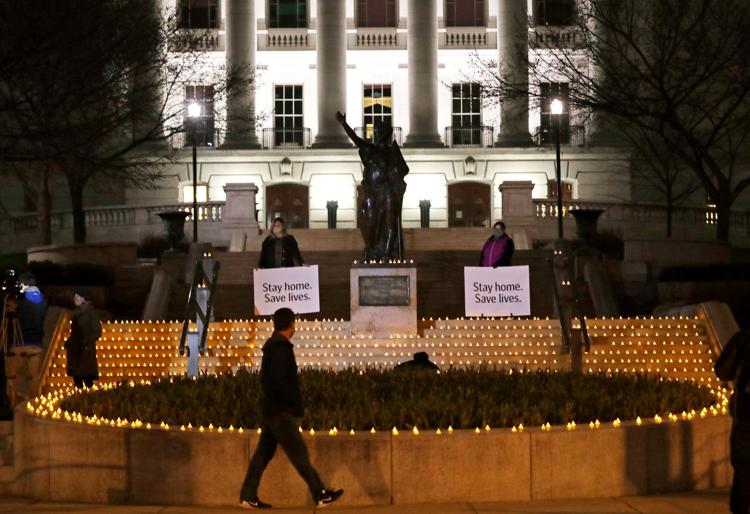 A fishing opener amid COVID-19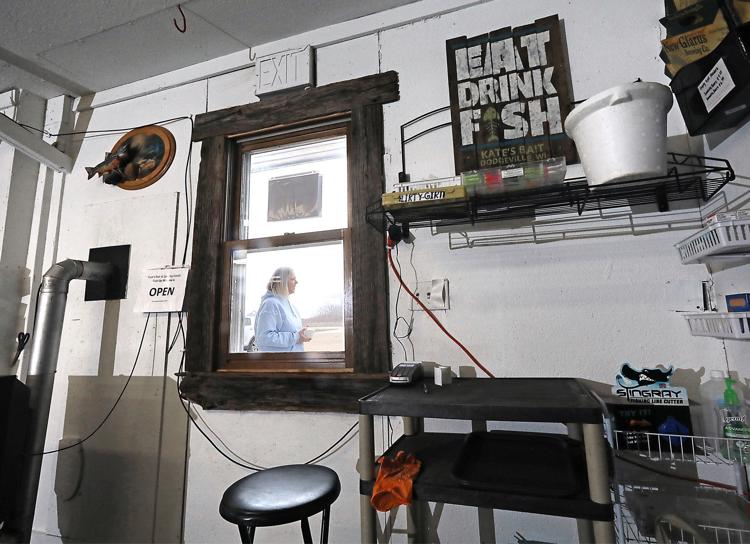 COVID-19 UW-Madison students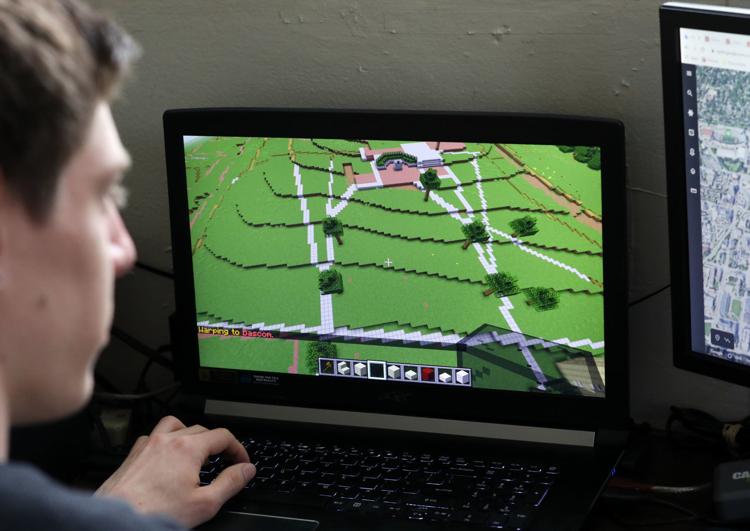 Covid Public Employees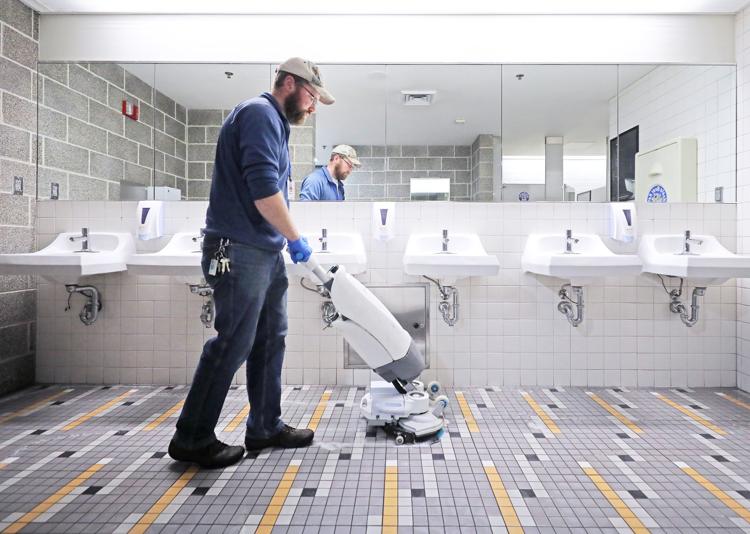 Act of Appreciation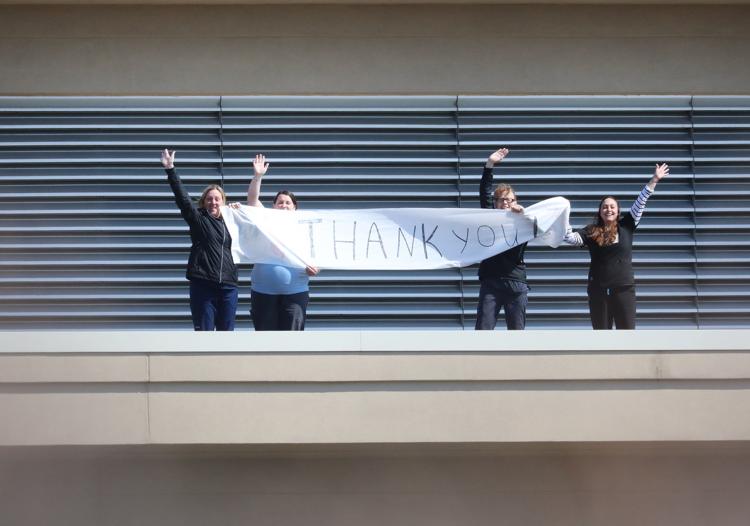 Brazelton with video screen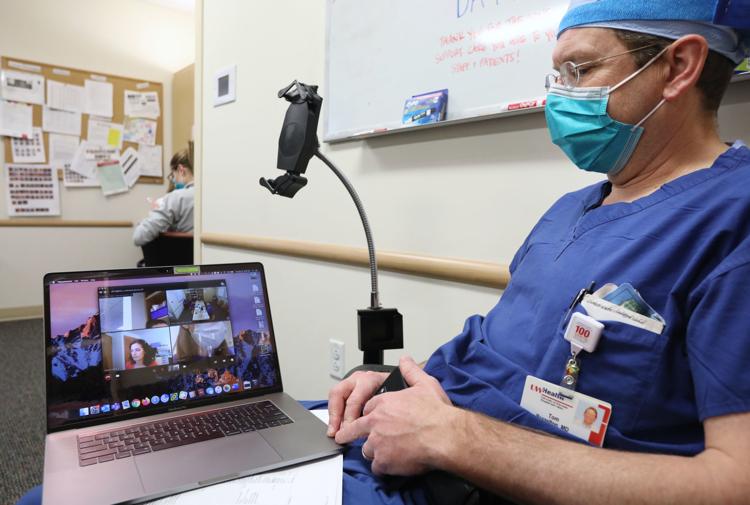 Saris stays busy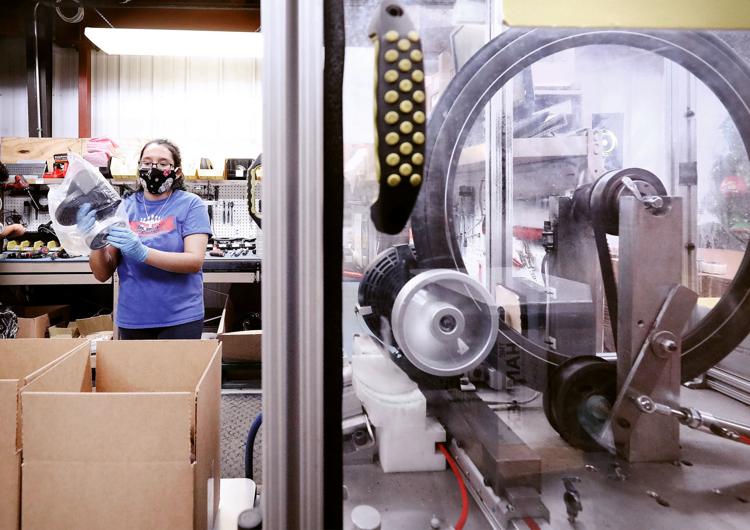 Absentee ballots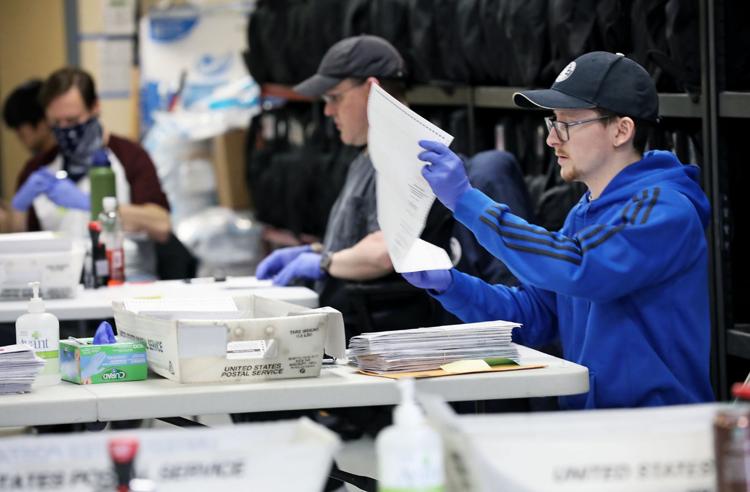 UW Covid Testing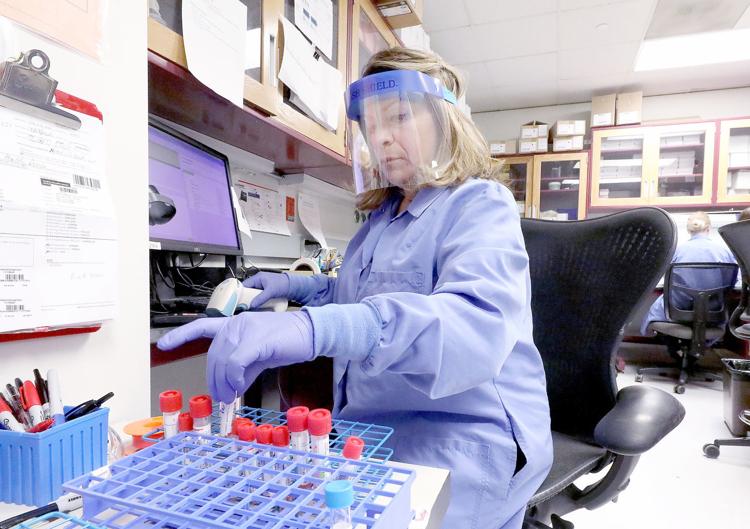 Covid State Parks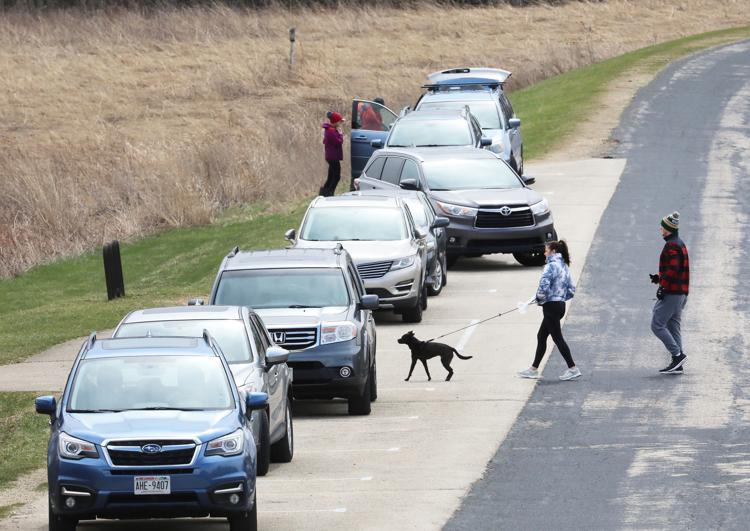 Easter baskets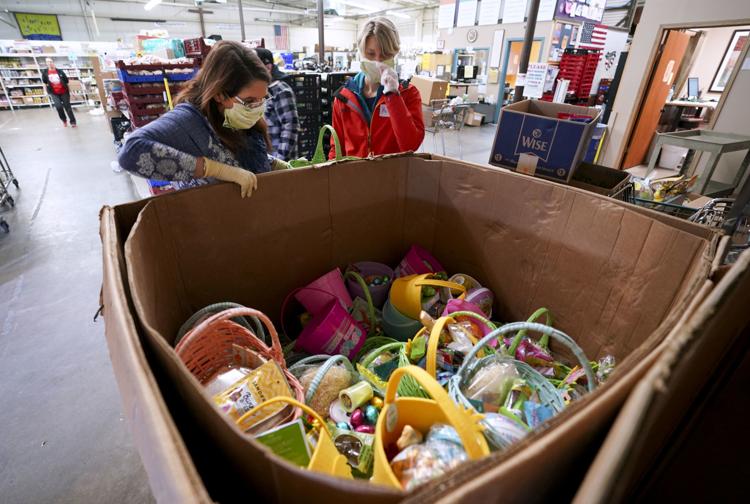 As social distancing progressed into an official order to stay in our homes, Madison has started to look more like an empty shell rather than …
Election Day with COVID-19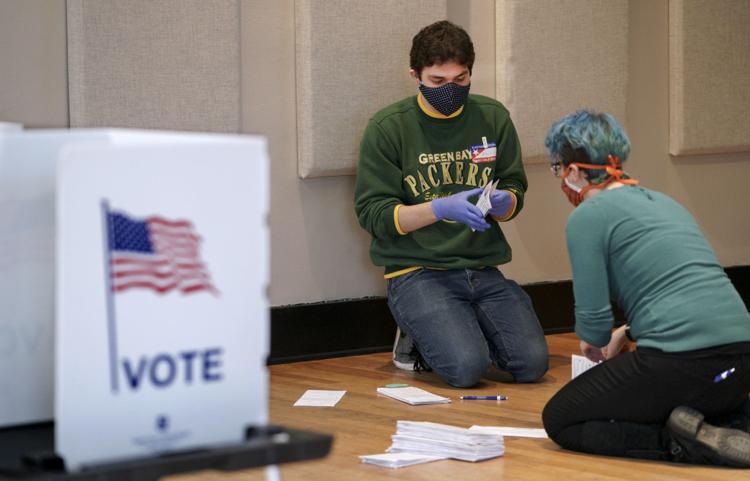 COVID-19 Journaling Project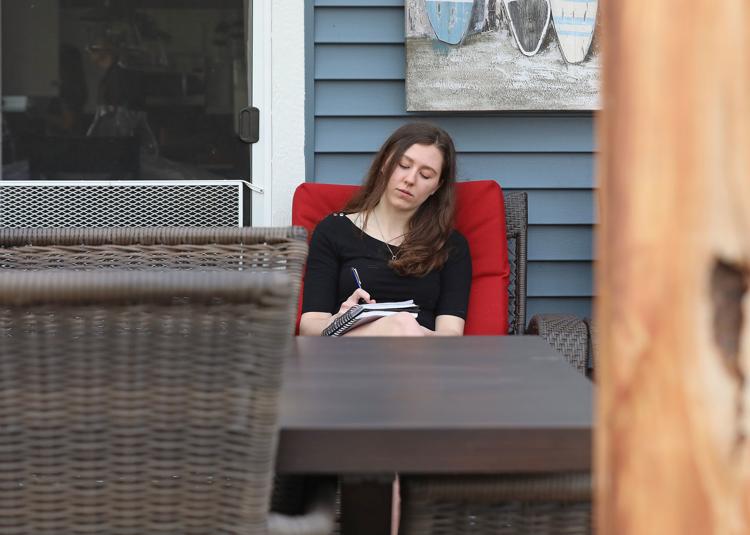 Election Day protest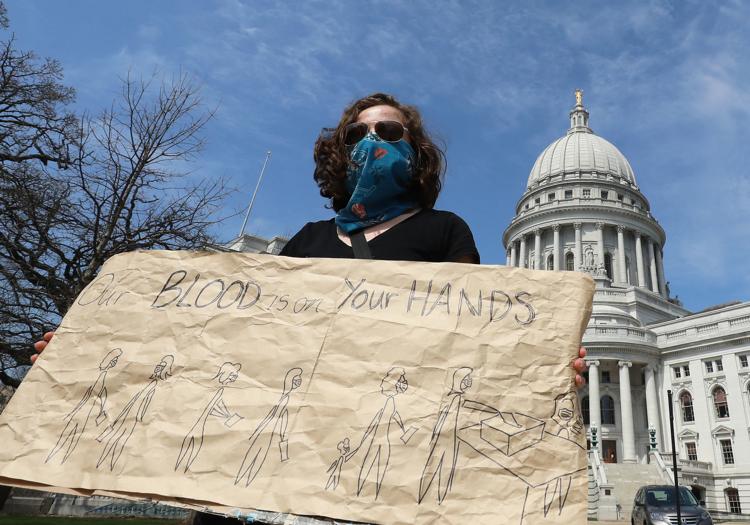 Election Day with COVID-19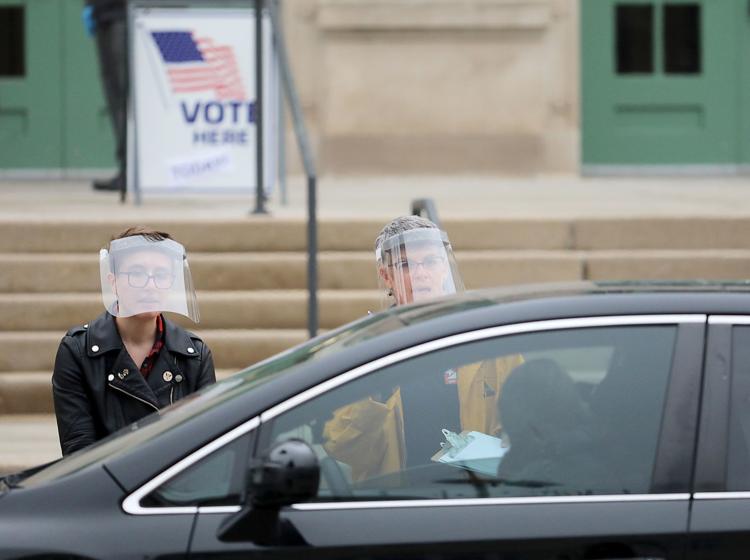 Honoring Essential Workers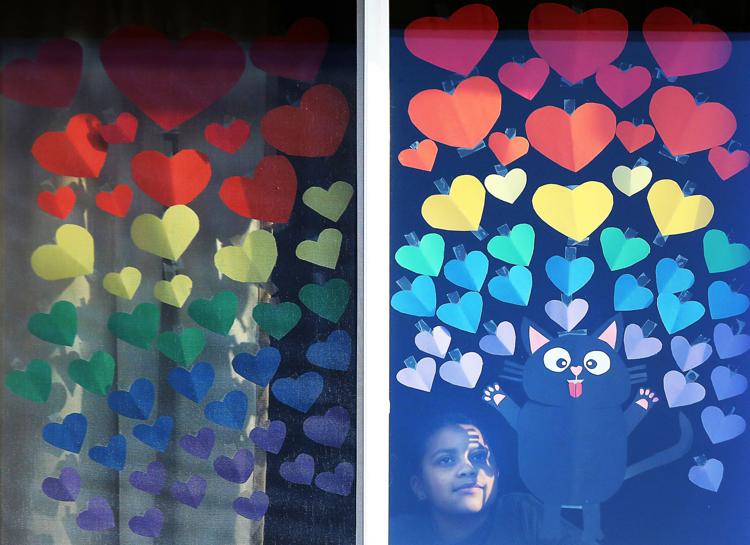 Metro Transit Butler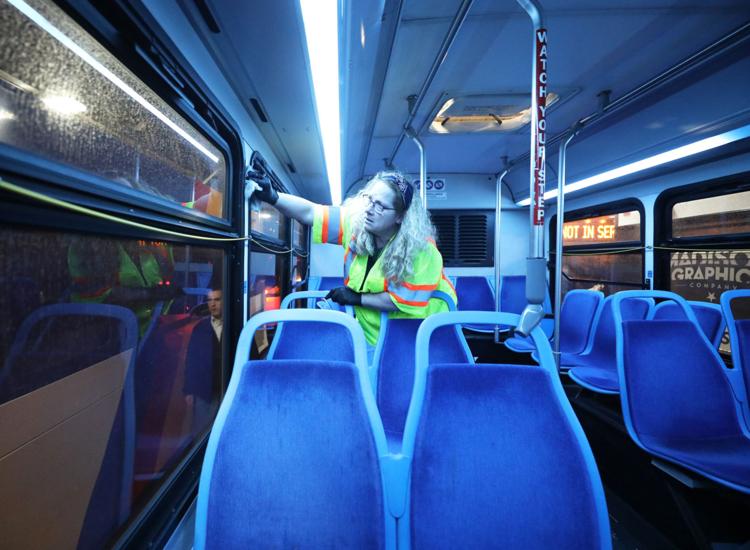 Election set for Tuesday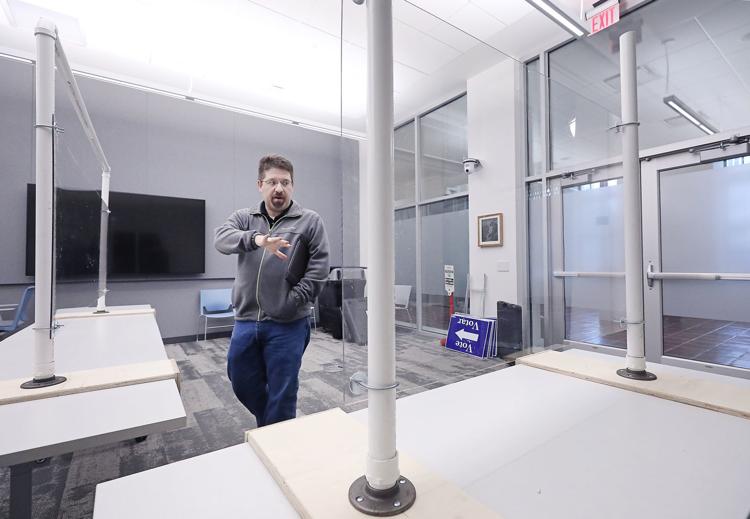 Robots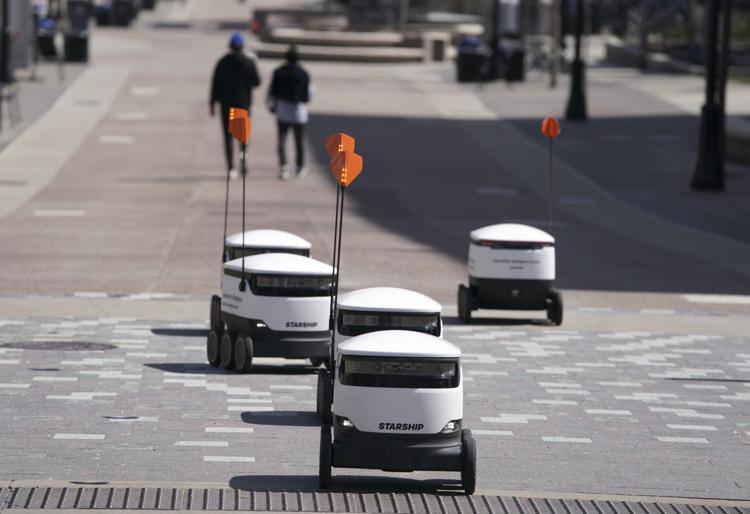 Nolan family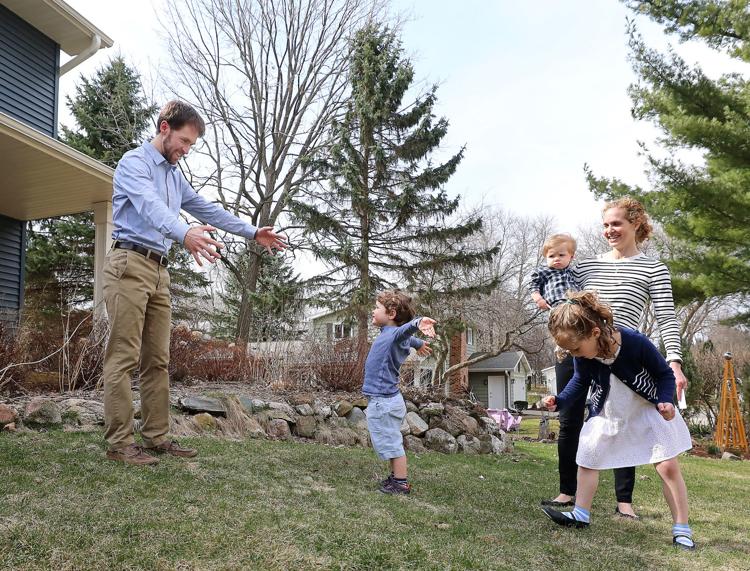 Stressed over closure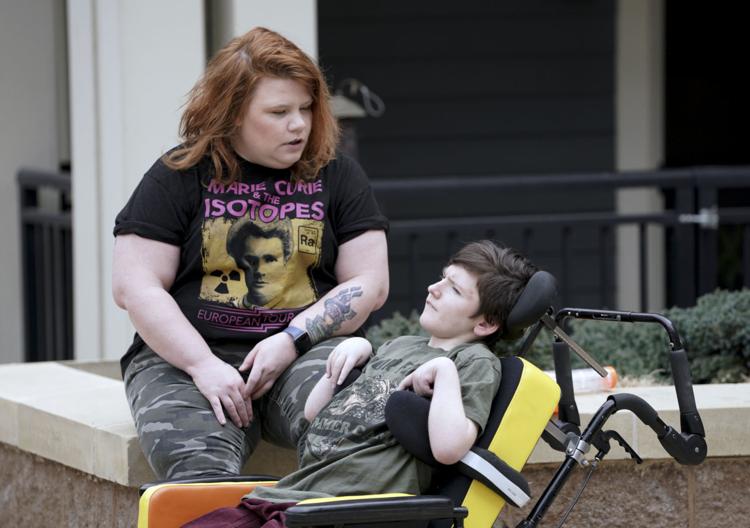 Amy Shircel, former COVID-19 patient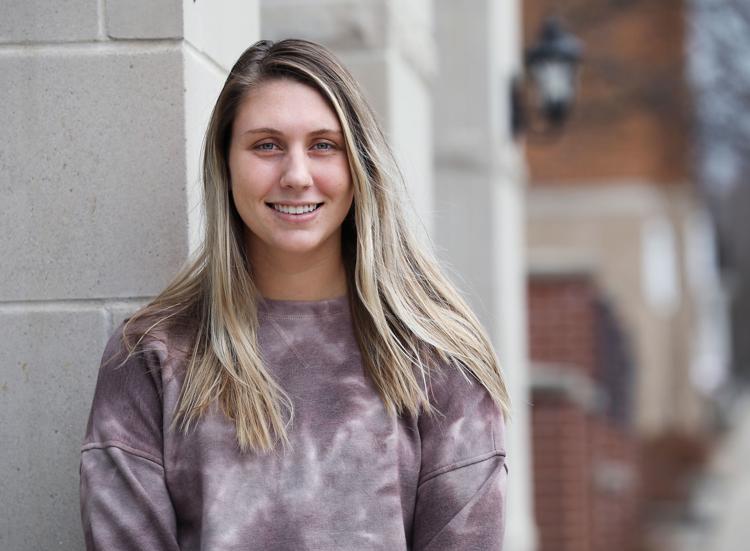 COVID-19 retail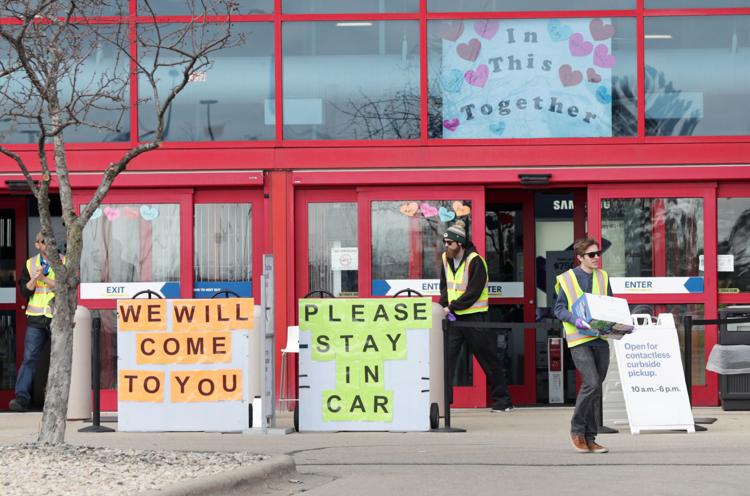 Playground closed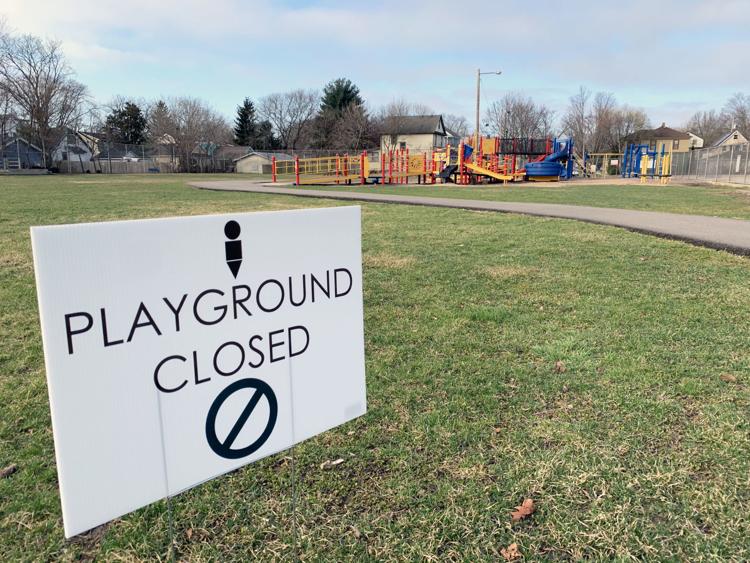 Little Library closed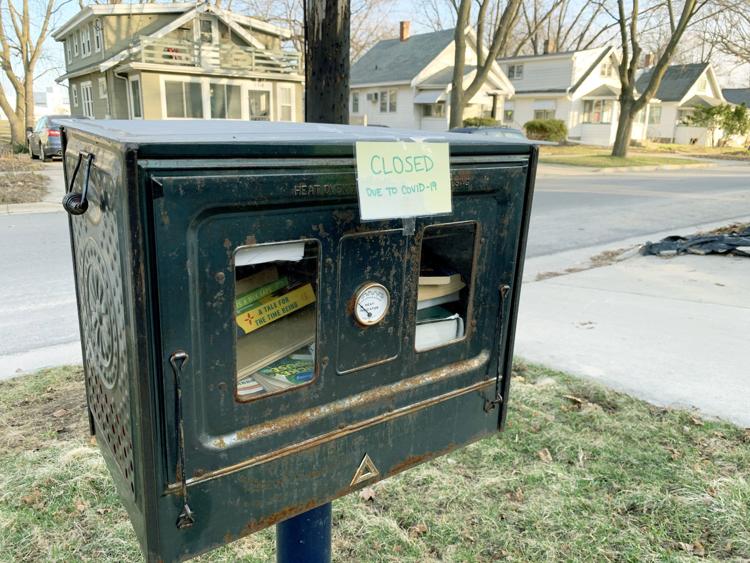 Face shields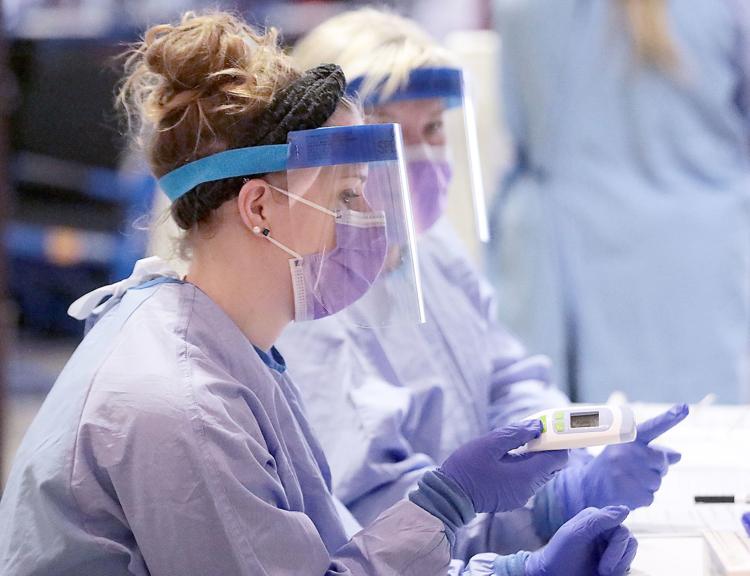 Entryway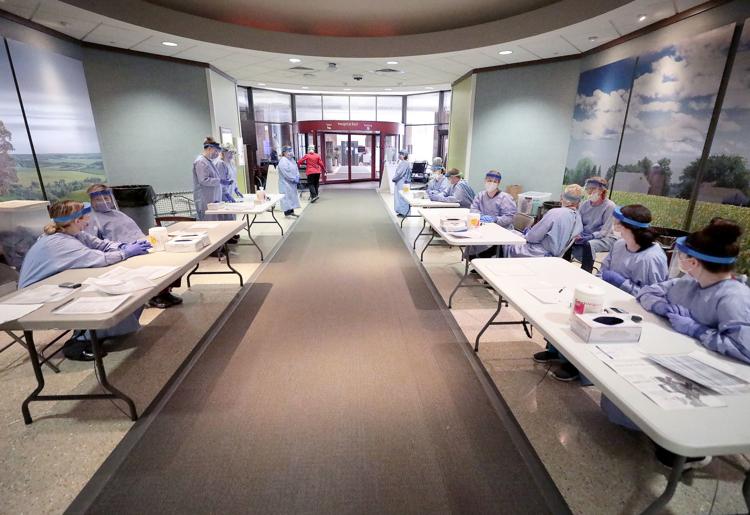 Carwash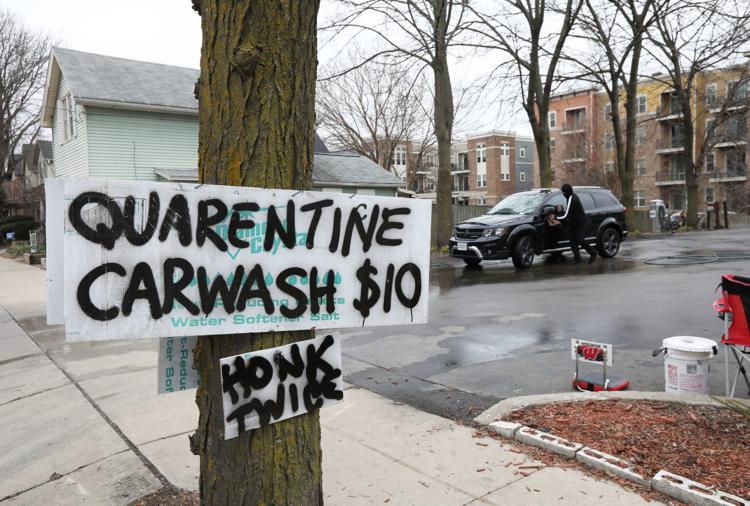 Rent strike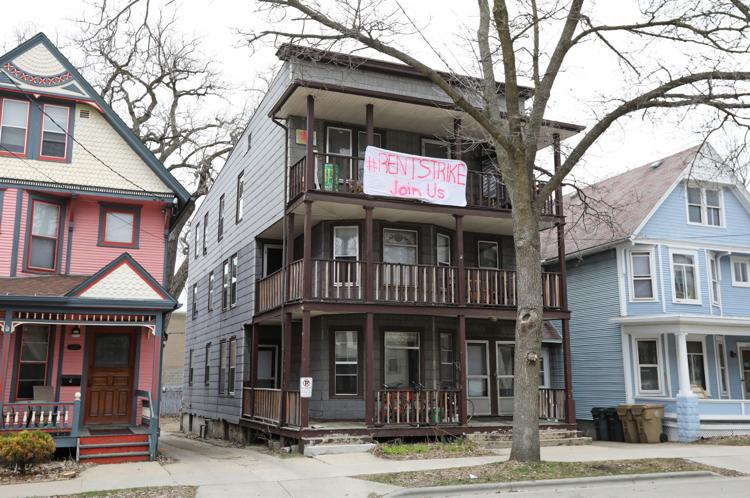 Election COVID-19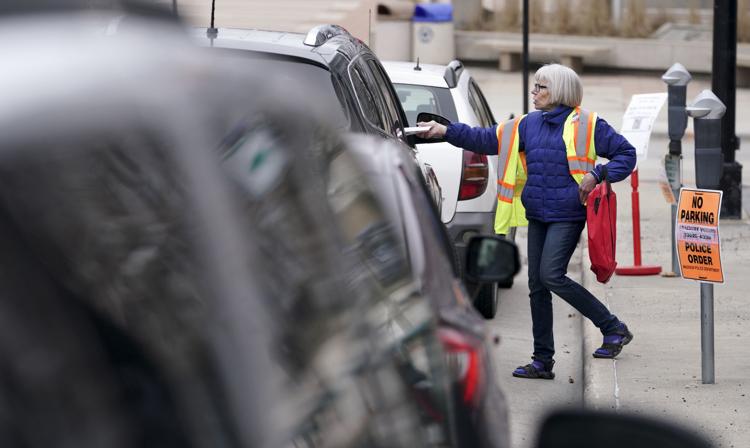 Precious Cargo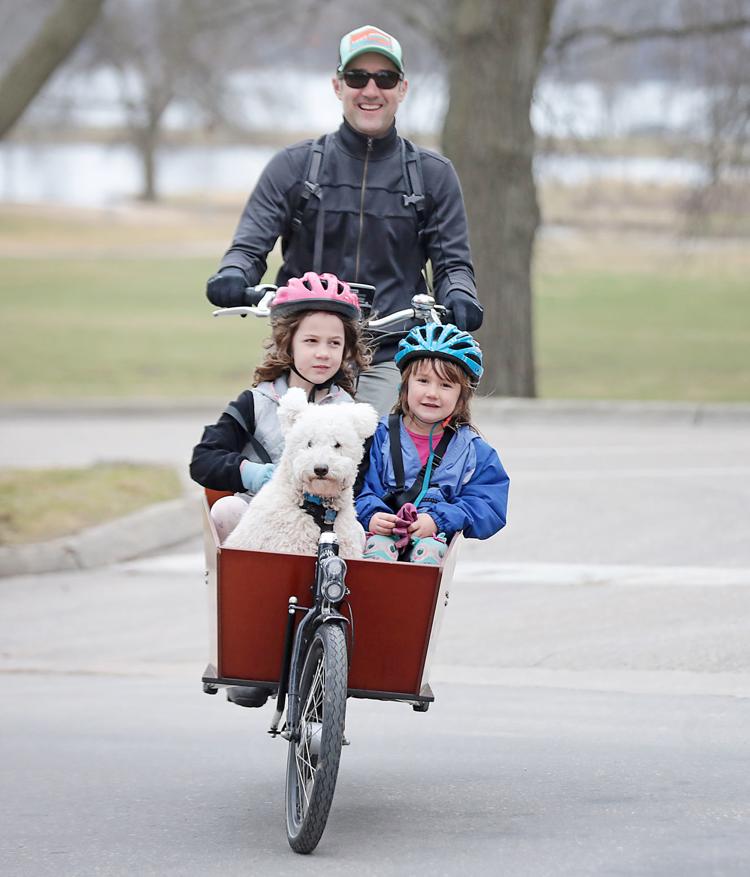 Lori and Chris Robson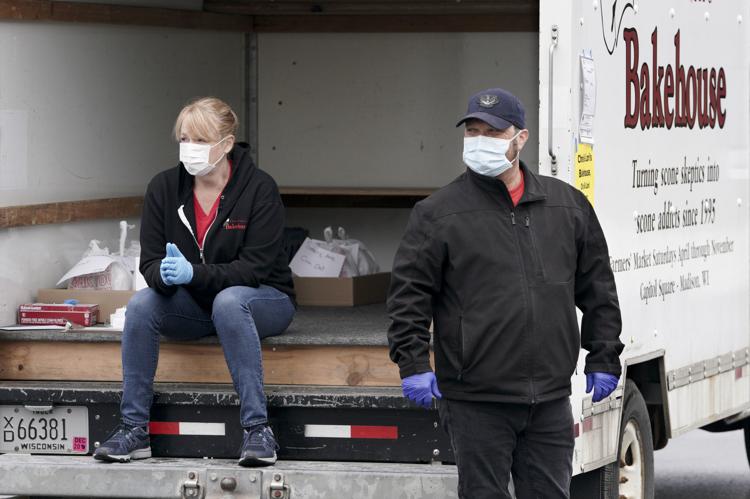 Chad Backes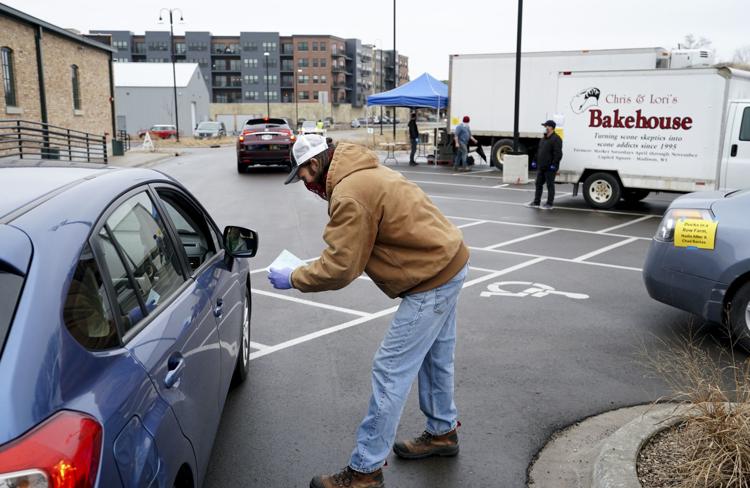 Tourism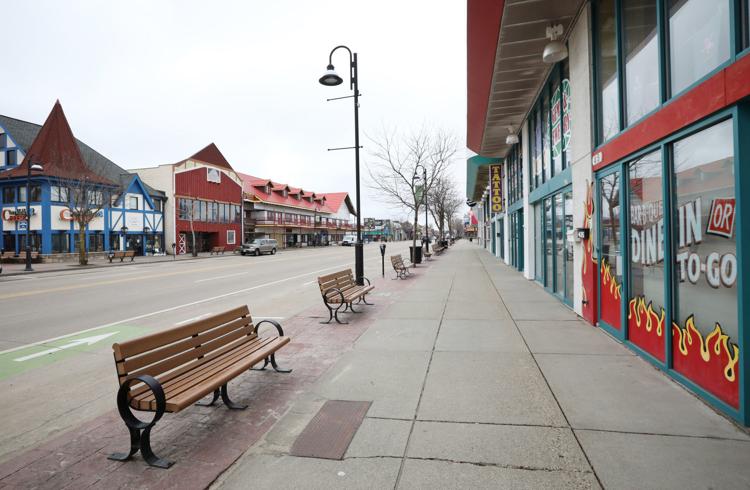 Tourism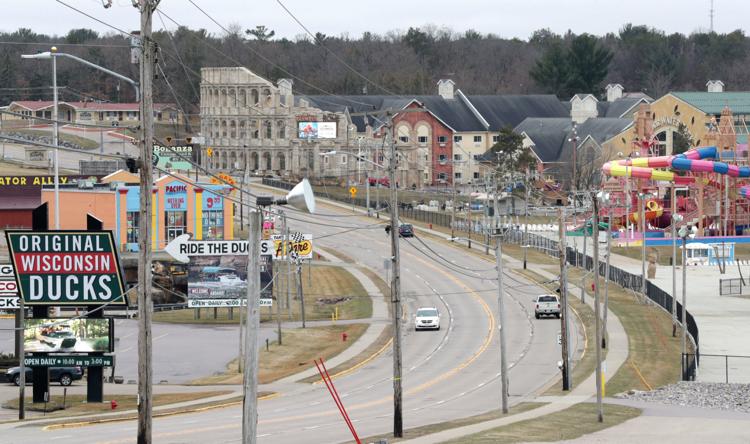 City Church live stream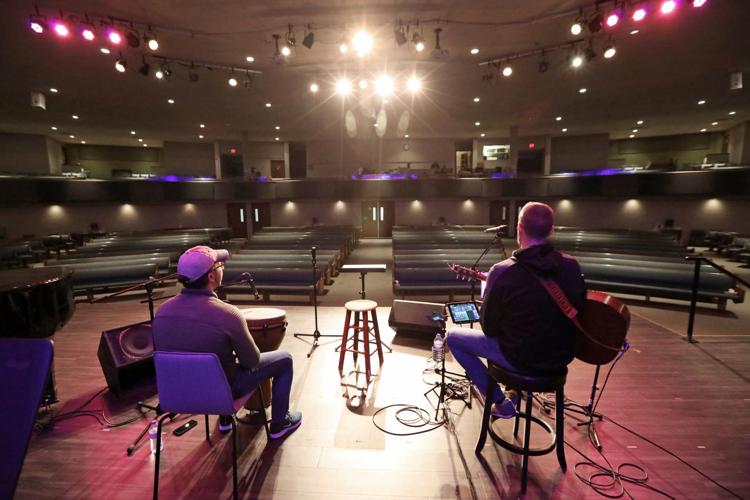 Covid Funerals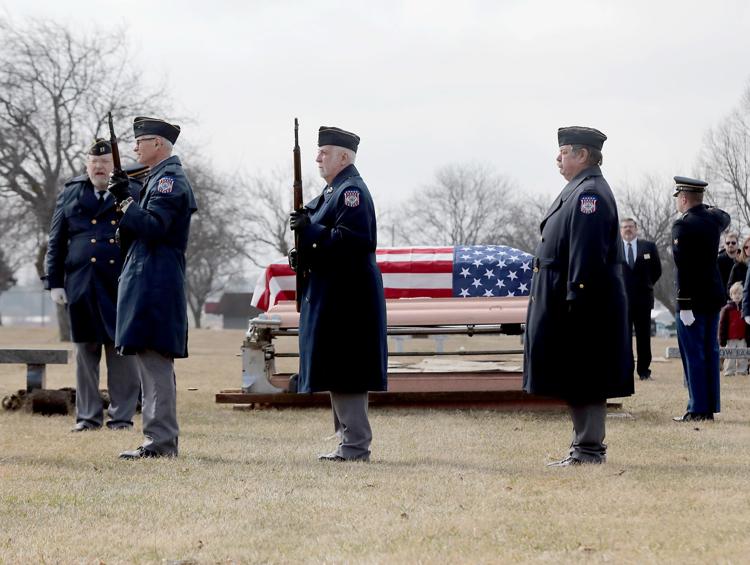 Covid Funerals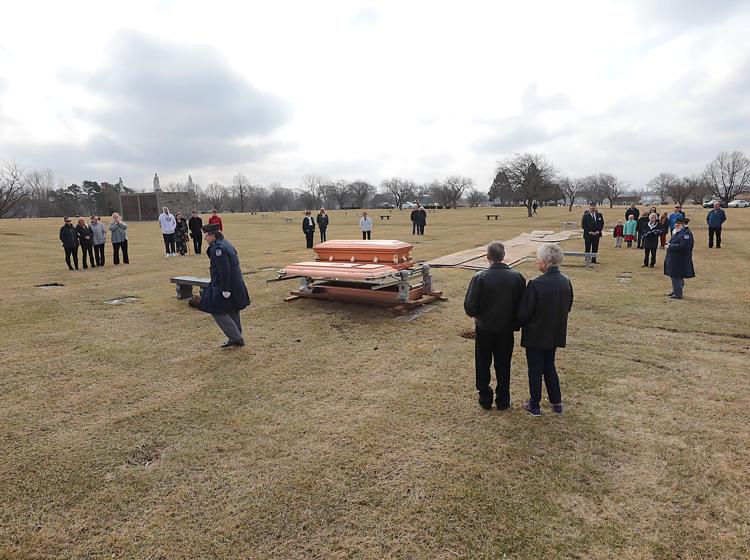 COVID-19 Sewn Masks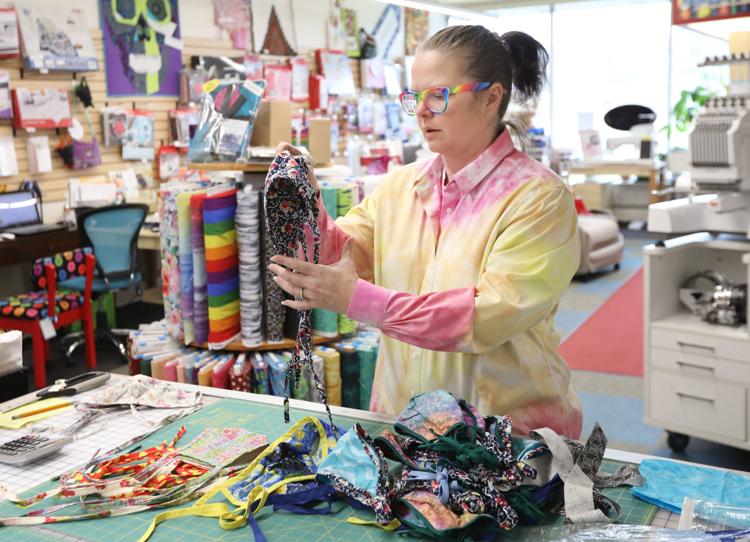 Traffic changes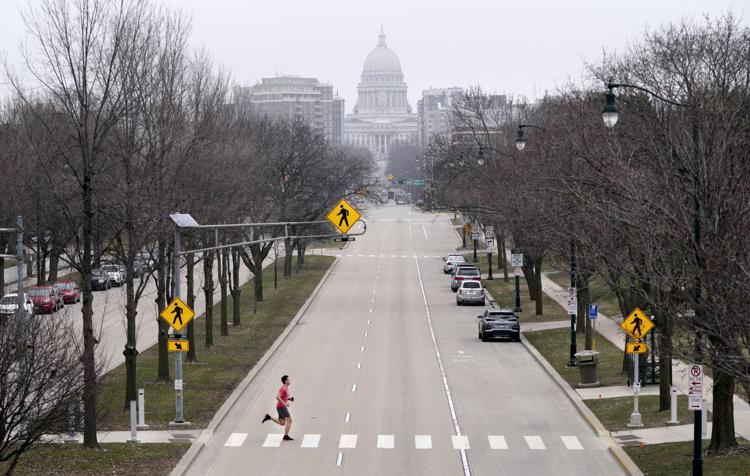 John Hicks getting a meal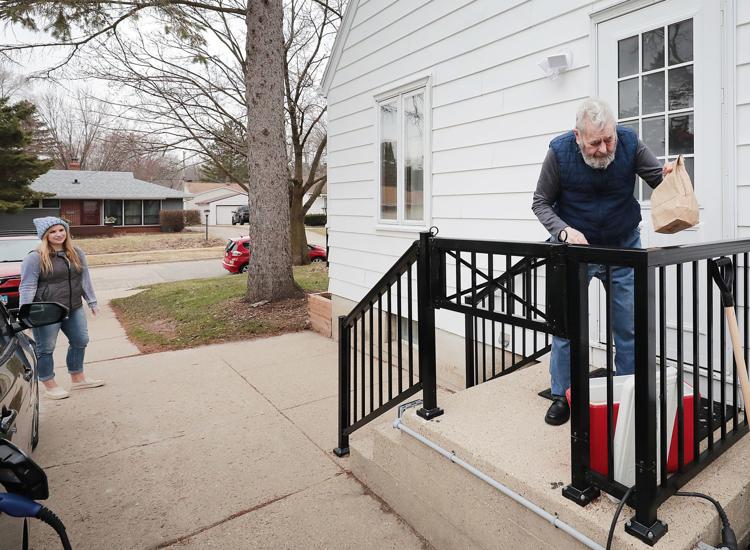 Rachel putting food in cooler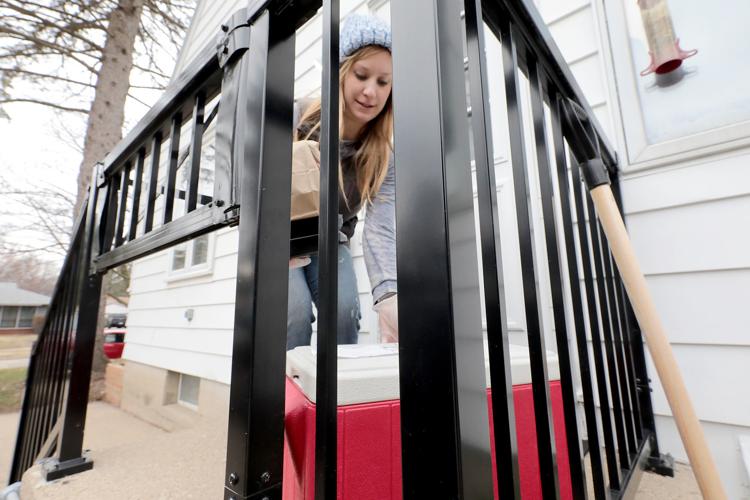 Mock Senate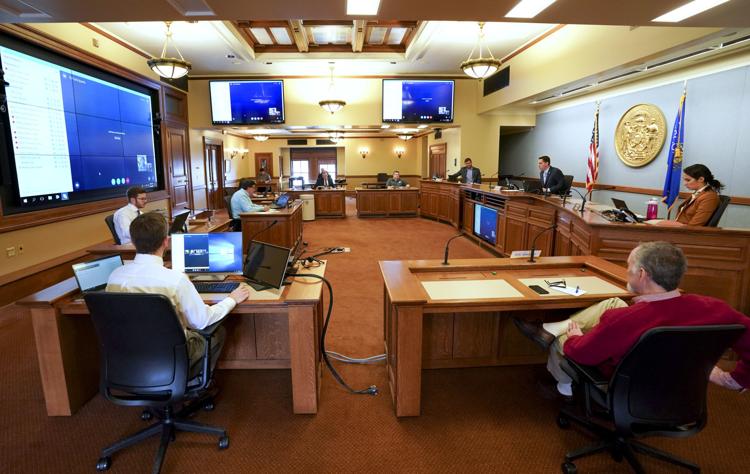 COVID-19 Ventilators 1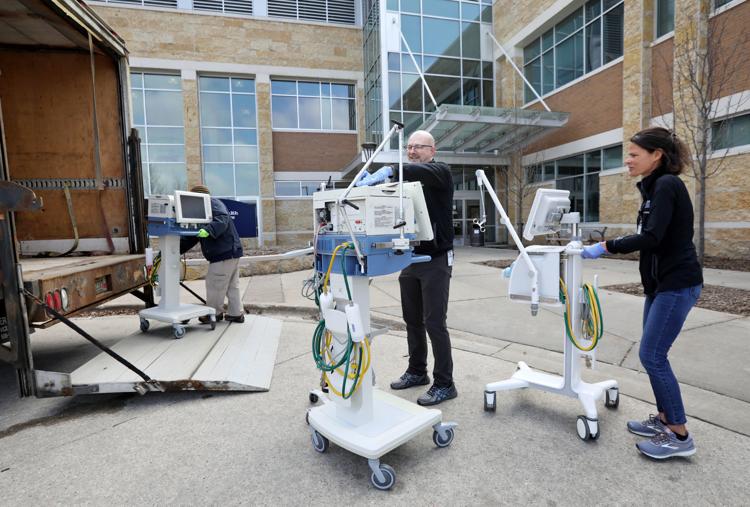 Covid Golf Courses 1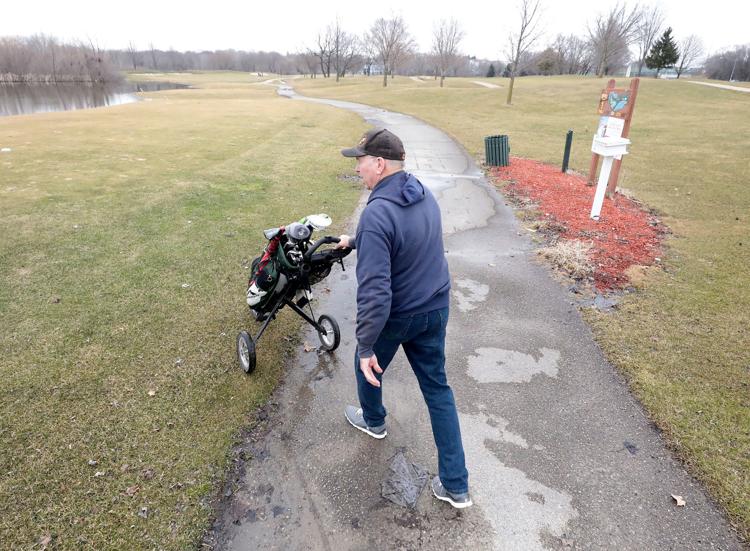 Tony Evers to order nonessential businesses to close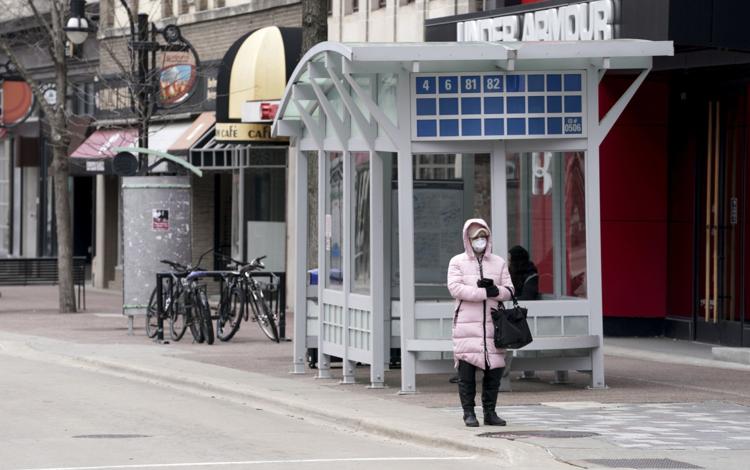 Tony Evers to order businesses to shut down to battle COVID-19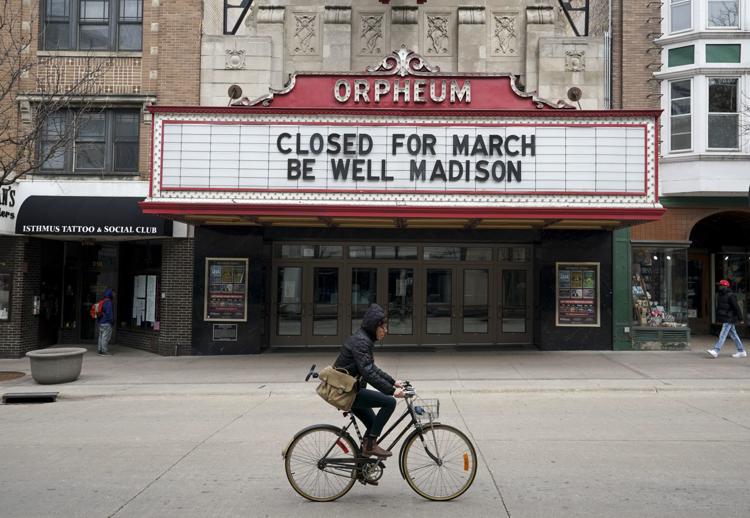 COVID-19-Bars and Restaurants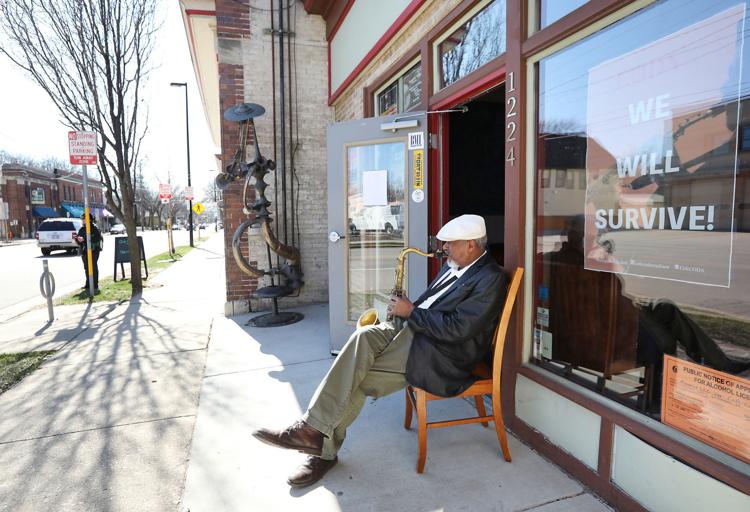 COVID-19 UW Virtual Match Day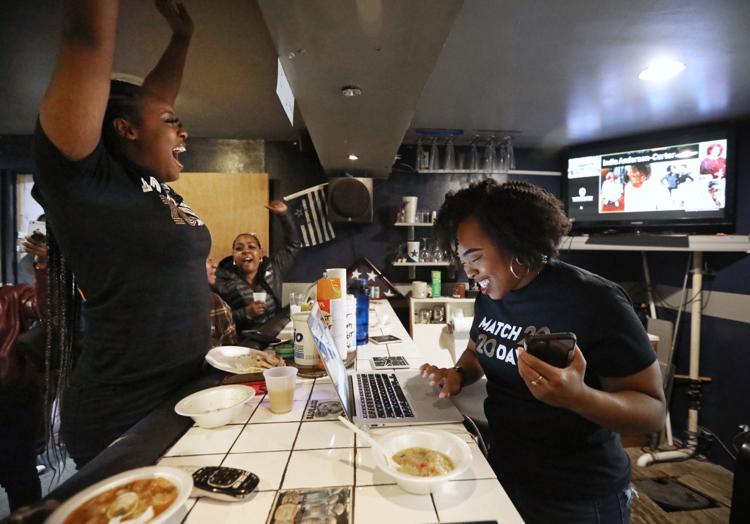 Covid State Street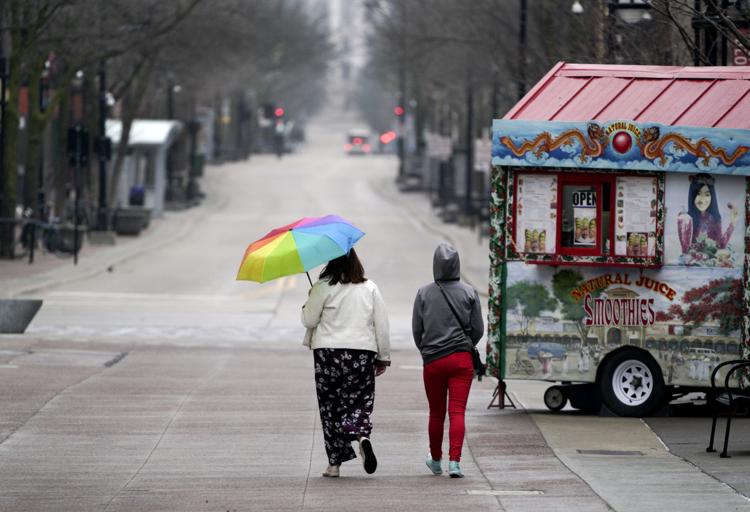 COVID-19 daycare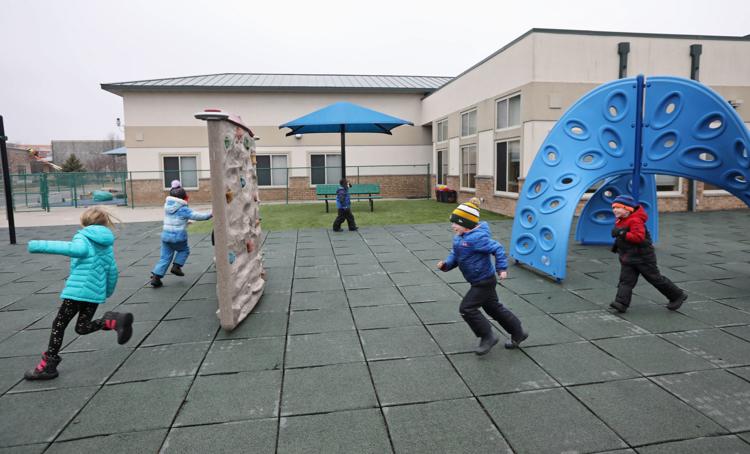 COVID-19 daycare
Barber Sherman Plaza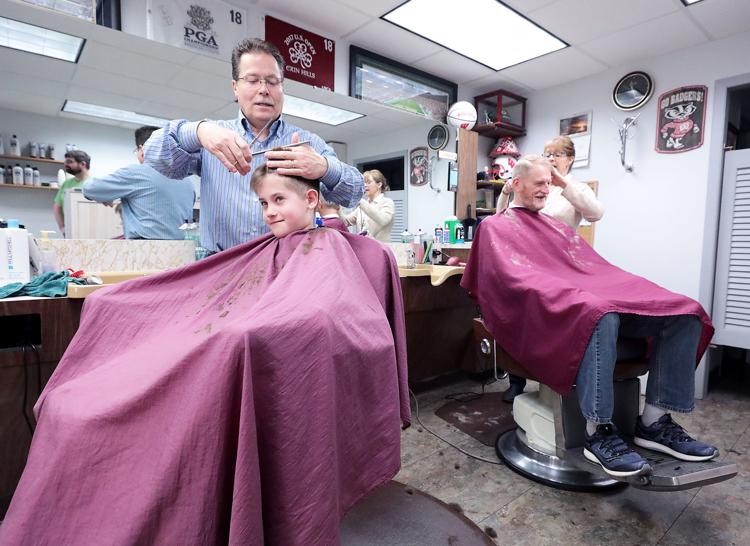 COVID-19 schools
COVID-19 schools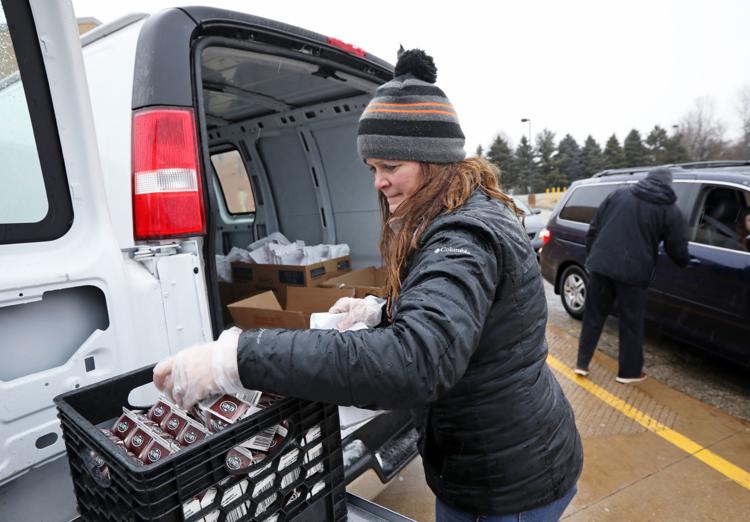 UW Moving to Online Only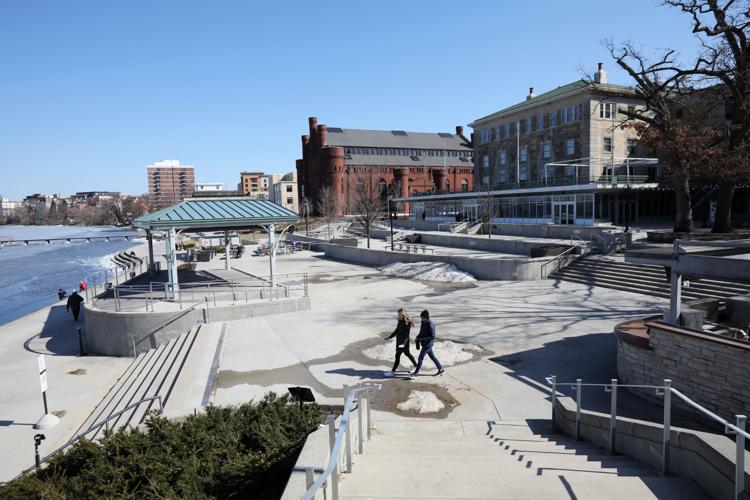 UW Moving to Online Only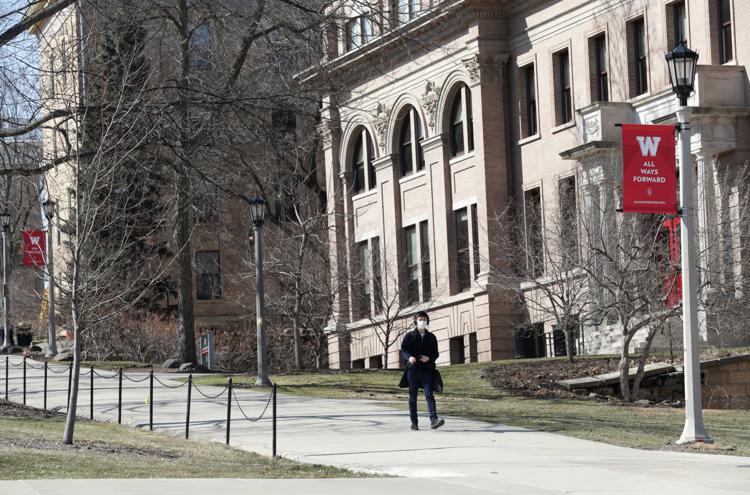 Covid Outdoors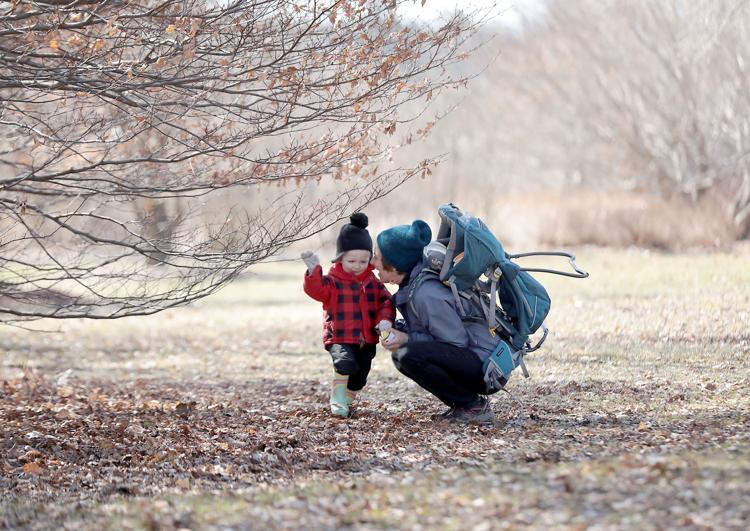 Covid Outdoors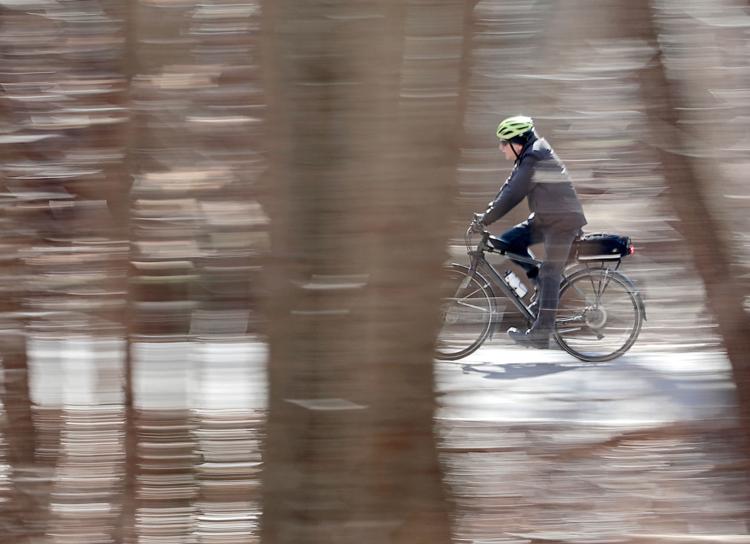 Stocking bags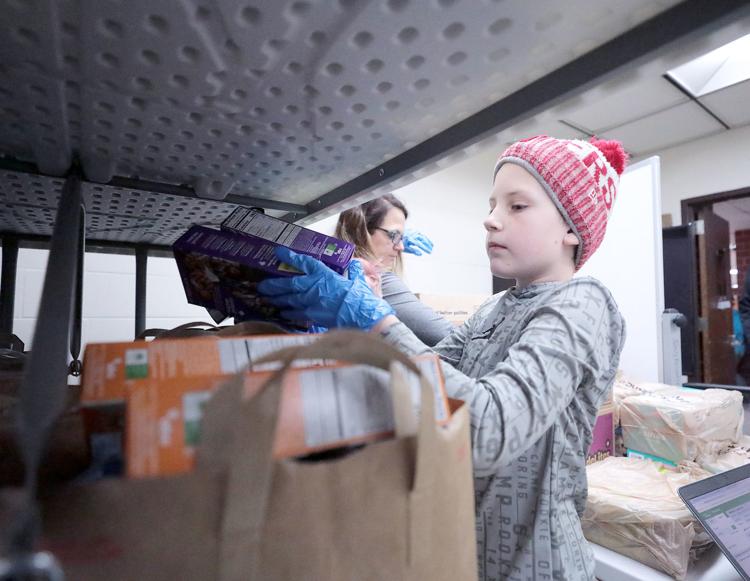 Madison school meals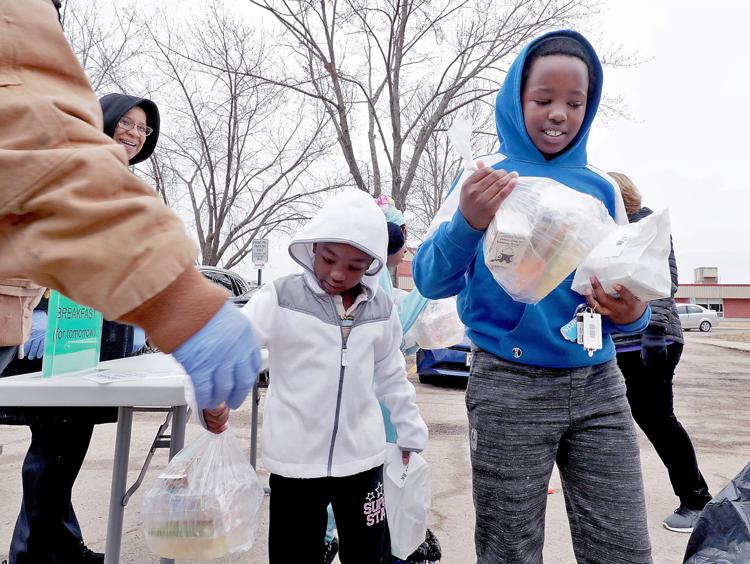 Hawk's Bar & Grill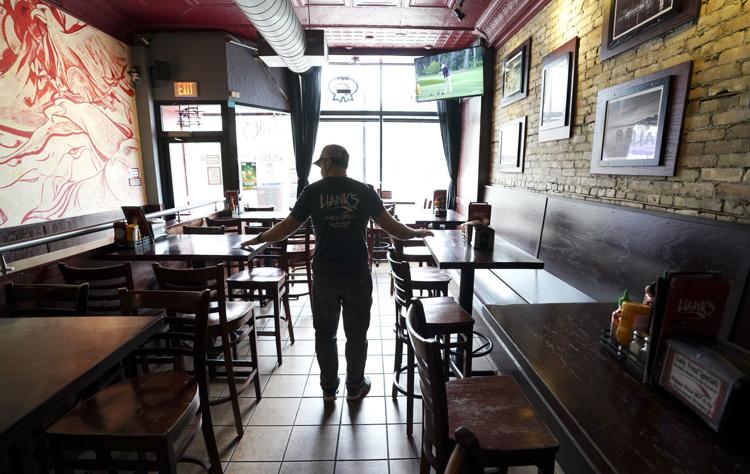 State Street -- Coronavirus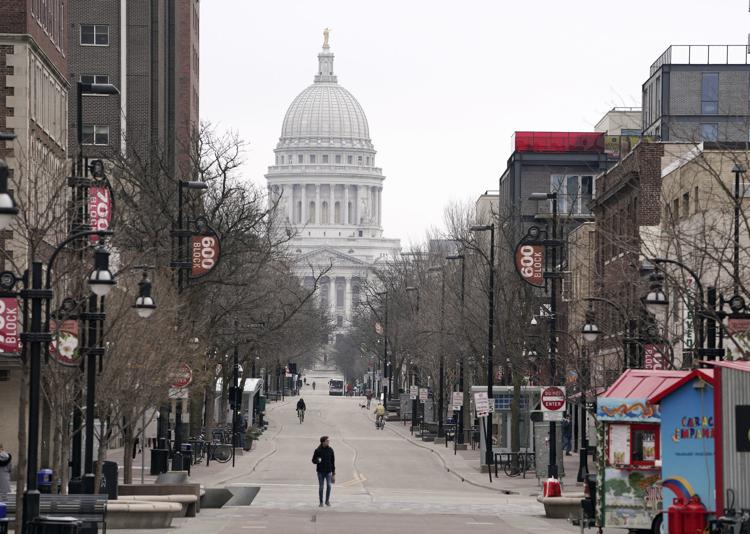 Speaking to changes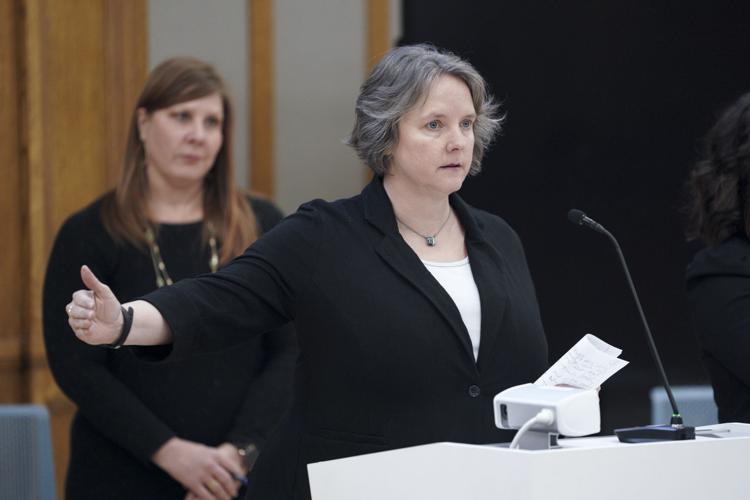 Jenifer Street Market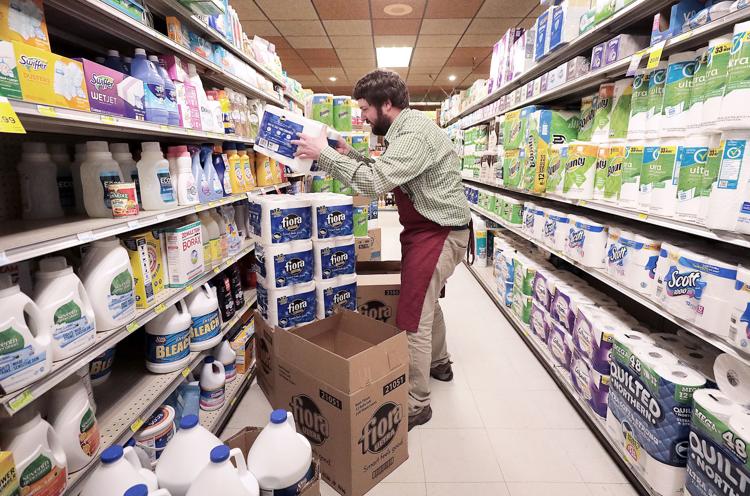 COVID-19 coronavirus UW-Madison campus dorm move-out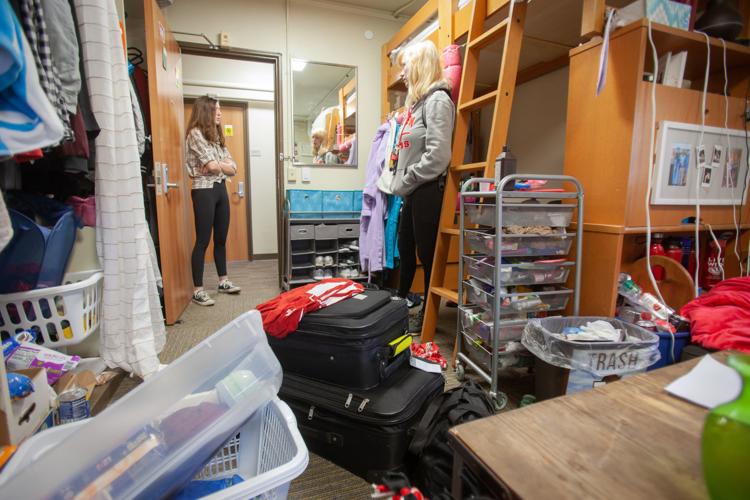 School closure news conference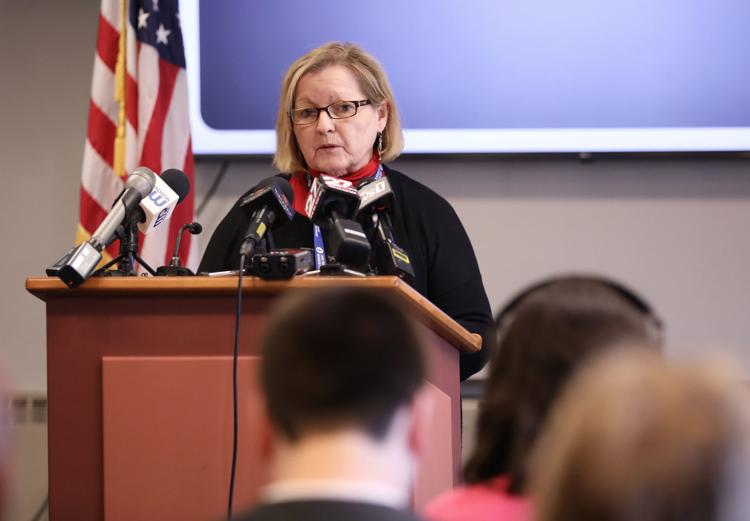 Coronavirus cleaning at UW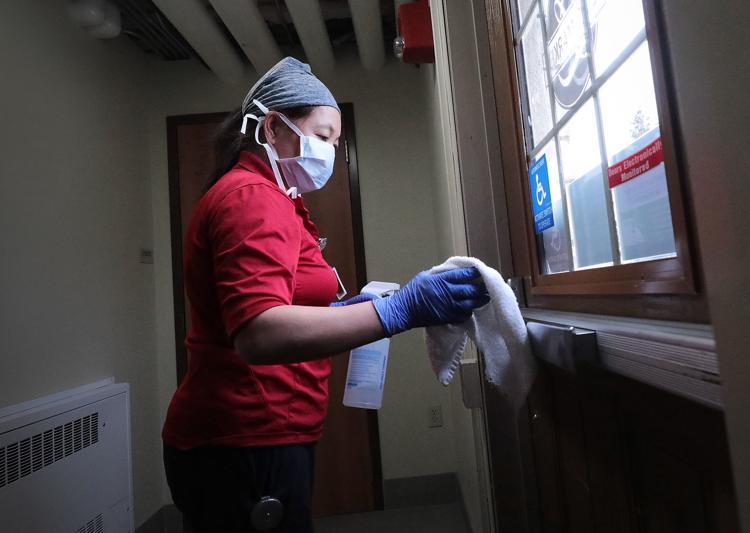 UW Spring Break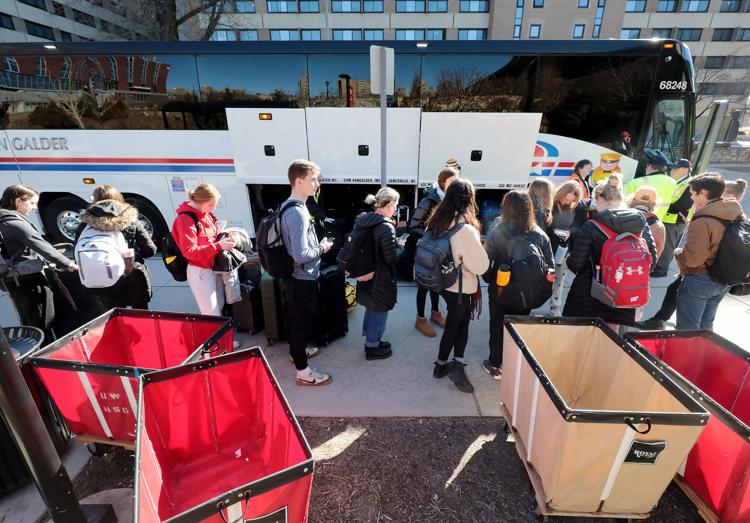 UW COVID-19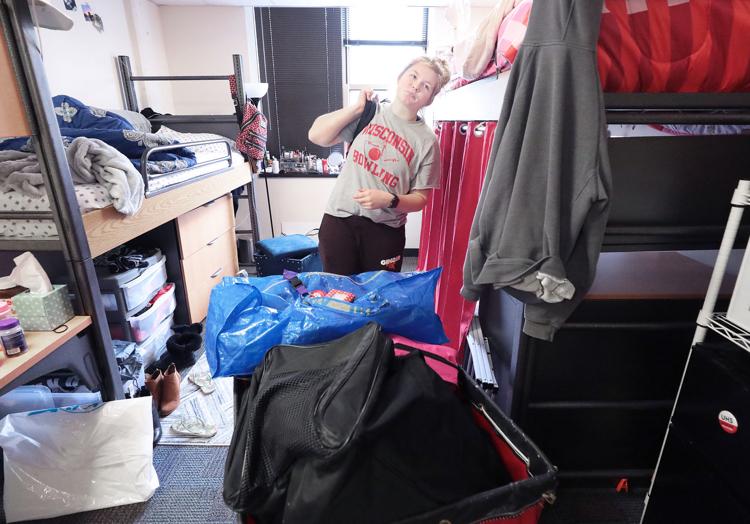 UW COVID-19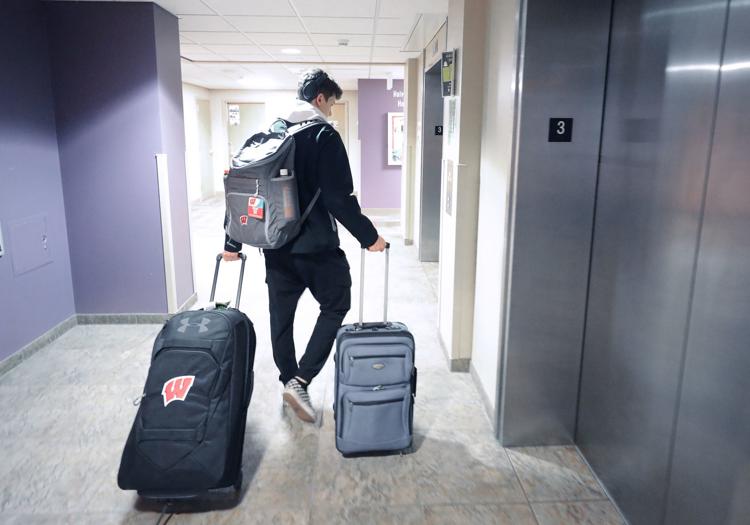 Evers news conference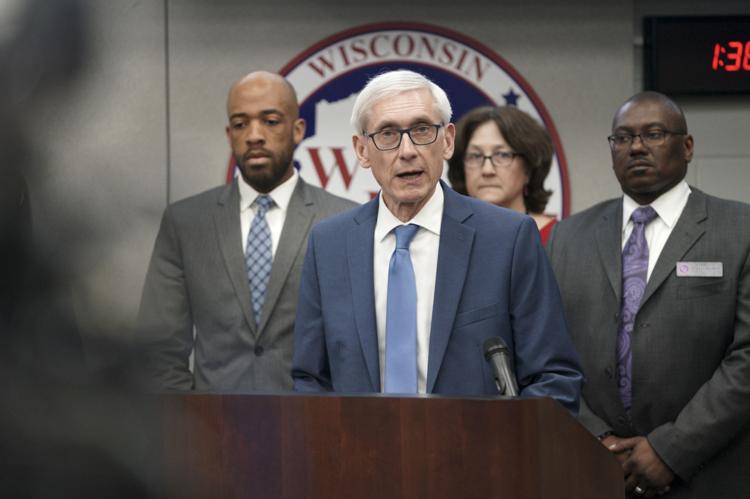 UW Covid-19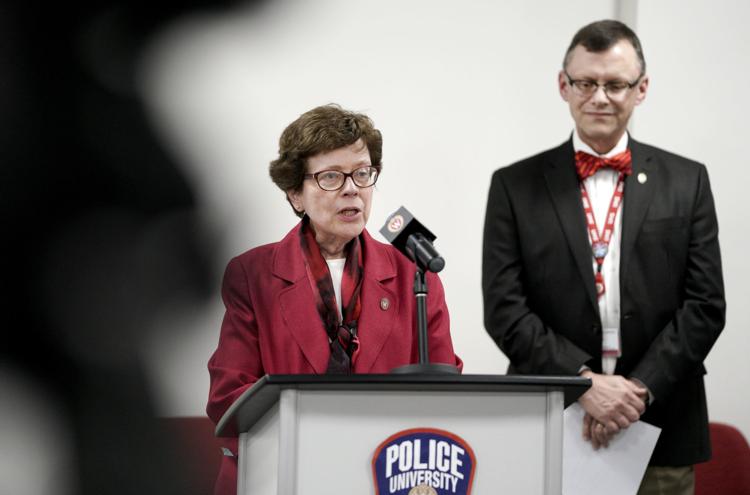 Safdar, Rhodes-Conway and Parisi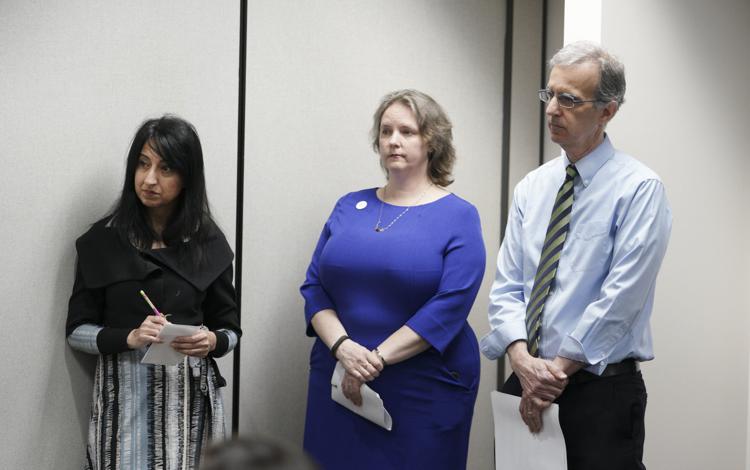 COVID-19 News conference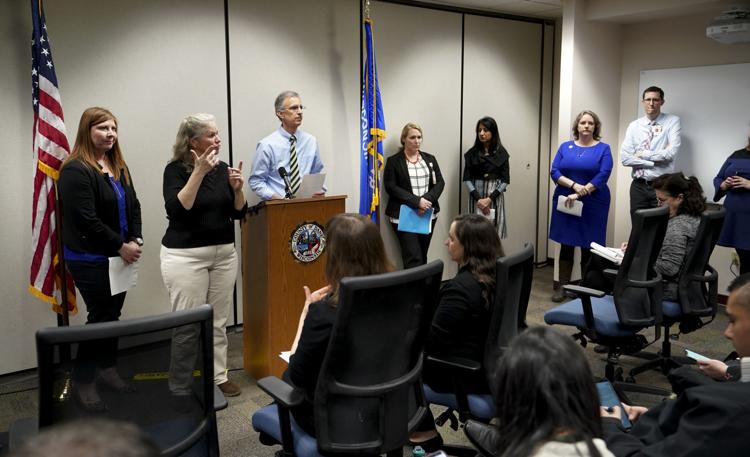 The city is already freezing most hiring and spending on nonessential services and supplies, and redeploying workers as needed.
The city is already freezing most hiring and spending on nonessential services and supplies, and redeploying workers as needed.
Concerned about COVID-19?
Sign up now to get the most recent coronavirus headlines and other important local and national news sent to your email inbox daily.