Any Wisconsin business that can safely provide curbside drop-off services will be allowed to do so under updated COVID-19-related business restrictions announced Monday by Gov. Tony Evers.
The new executive order, issued by the Department of Health Services, represents Evers' latest effort to balance public health concerns and slowly reopen the state's economy, which saw many businesses shut down due to concerns about the coronavirus pandemic.
Pressure has been mounting from Republican lawmakers and business groups for Evers to move more quickly to prevent further harm to businesses, with GOP lawmakers taking the governor to court earlier this month in an attempt to suspend his extension of his "safer at home" order until May 26.
The new order announced Monday goes into effect at 8 a.m. Wednesday and allows all businesses in the state to provide curbside pickup and drop-off of goods and animals, including dog groomers, small engine repair shops and upholstery businesses. The order also allows those that rent boats, golf carts, kayaks and ATVs to reopen.
"We believe that these activities that we've talked about are kind of one-off issues, where a single person or single consumer is interacting with a single provider of services … it seems that we are able to do this in a way that's safe," Evers said in a phone call with reporters Monday. "There are enough control factors involved that we believe it's a safe expansion going forward."
Under the new restrictions, only one employee can be in a room at a time and customers cannot enter businesses. Payments must be made online or by phone.
The move comes even as new confirmed cases of COVID-19 increased statewide in recent days, with much of the activity linked to an outbreak in Green Bay, where JBS USA temporarily shut down a meatpacking plant Sunday after a spike in infections among workers.
Evers, who called the Brown County situation "concerning," cited the outbreak as a reason for not allowing certain parts of the state to reopen before others. It "underscores the importance of taking a statewide approach to 'safer at home' right now," he said.
Andrea Palm, secretary of the state health department, said emergency room visits for flu-like symptoms were down slightly over the past two weeks, one factor for reopening the state. But ER visits for suspected COVID-19 have gone up slightly, as has the percentage of people testing positive for COVID-19, among the other key criteria.
Testing capacity and tests conducted are also both up, but there still isn't enough testing being done to know that community spread of COVID-19 has died down enough to further loosen restrictions, Palm said.
Earlier this month, Evers extended his "safer at home" order until May 26, with some eased restrictions on curbside offerings and golf courses. The original order, which included exemptions for many companies ranging from manufacturers to farms, was slated to end last Friday.

However, impatience is growing among some Republican lawmakers and business organizations to reopen more businesses to strengthen the state economy and boost employment.
"If the trend lines do head downward in a significant way, then that speeds up the process," Evers said. "If it's stable, that gives us some pause, but there might be some other opportunities we can look at. We anticipate with more testing, and especially more tracing going on, we will get in that position so we can make even larger decisions around larger changes."
Last week, Evers unveiled the "Badger Bounce Back" plan, which includes steps that mostly align with guidelines unveiled last week by the Trump administration and are aimed at reducing COVID-19 cases and deaths to a point that the state can begin a multiphase process of reopening.
Criteria for reopening the economy include more testing, expanded contact tracing, more protective equipment and a two-week decline in state cases.
"We're tracking closely our capacity as it relates to how it tracks across the population around the state, so that we are rising all boats and that access to tests is increasing all over the state," Palm said.
Despite the eased restrictions, GOP lawmakers continued to criticize the Evers administration's COVID-19 response.
On Monday, Rep. Shae Sortwell, R-Two Rivers, took aim on Twitter at Palm.
"To be clear, I am glad more people are allowed to get back to work and our pets will get the care they need," Sortwell said. "I'm not glad an unelected bureaucrat thinks she has this unchecked power to tell people they can't go to work."
Sortwell's tweet underscores increased criticism from GOP lawmakers over Palm's handling of the virus, with some in the Senate going so far as to call for her firing. Senate Republicans have yet to confirm Palm's appointment.
Senate Majority Leader Scott Fitzgerald, R-Juneau, over the weekend told WISN-TV that Senate Republicans have asked Palm to speak before the health committee and answer questions pertaining to the "safer at home" order and data it is based on.
"Hopefully that will happen soon," Fitzgerald told WISN, "because I think there is some concern about how the secretary is managing the situation right now."
On Monday, Palm said she and others in Evers' administration continue to have conversations with Republican leaders on the outbreak and state response.
Mounting frustration over Evers' "safer at home" order led some 1,500 protesters to gather on the state Capitol grounds Friday to demand an end to the order, which many criticized for infringing on their personal freedoms and crippling the state economy.
Also last week, Sen. Chris Kapenga, R-Delafield, and Wisconsin Manufacturers and Commerce proposed the "Back to Business" plan, which would effectively reopen all businesses in the state — with varying regulations based on risk.
The proposal would provide a risk ranking for businesses based on the type of business; its respective county's health care capacity, infection rate and population density; and the concentration of people within the business.
Under the WMC plan, businesses would have to follow different requirements based on risk level. Lower-risk businesses would be required to encourage sick employees to stay home, encourage employees to work from home and implement routine cleaning and disinfection.
State Journal reporter David Wahlberg contributed to this report.
Photos: A look at how COVID-19 is affecting Wisconsin
Bus Shields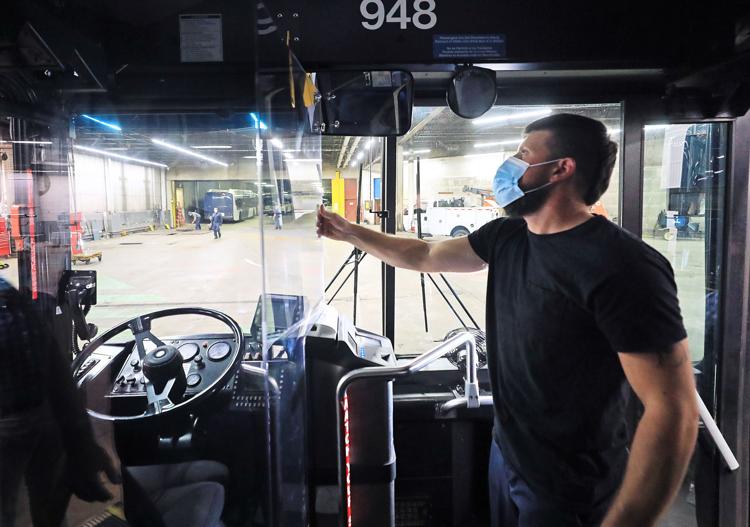 UWClasses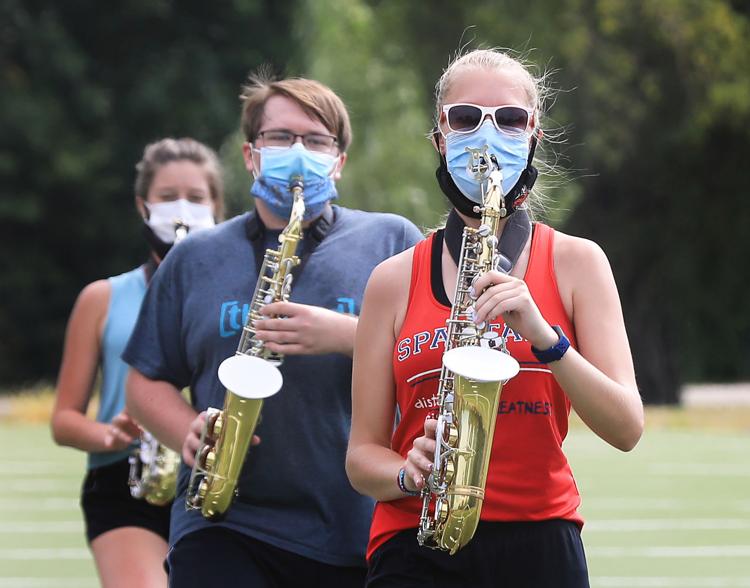 Virtual Learning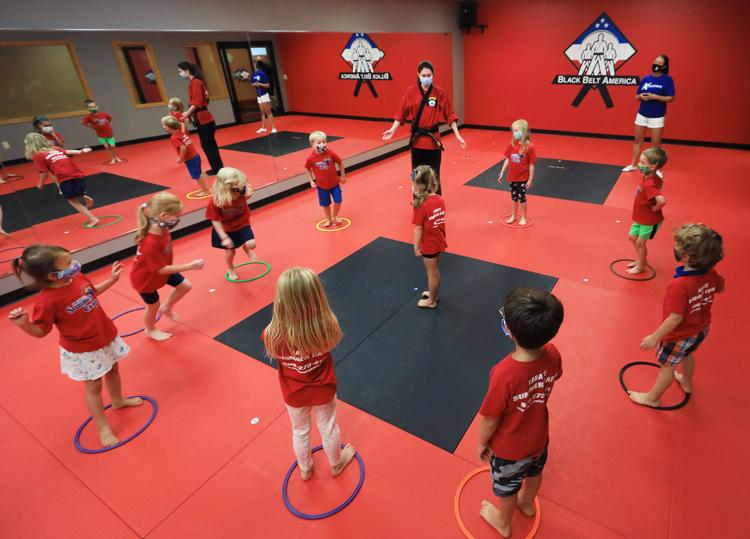 UW Opening Covid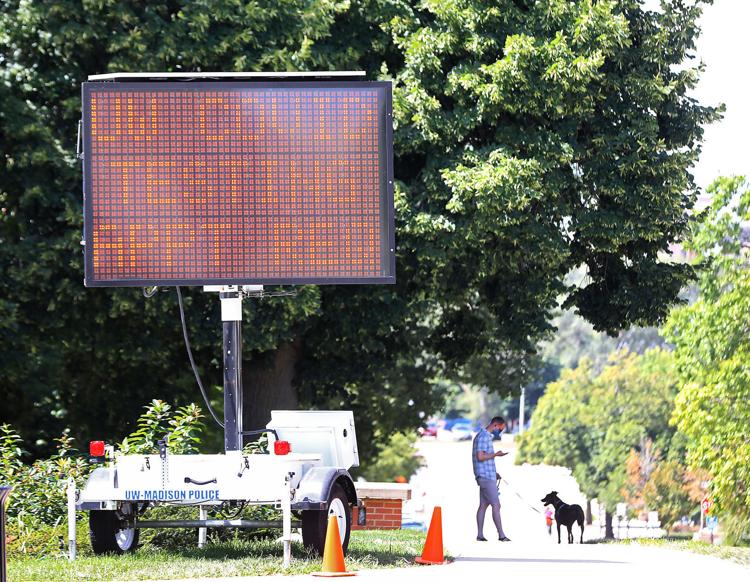 UW Move In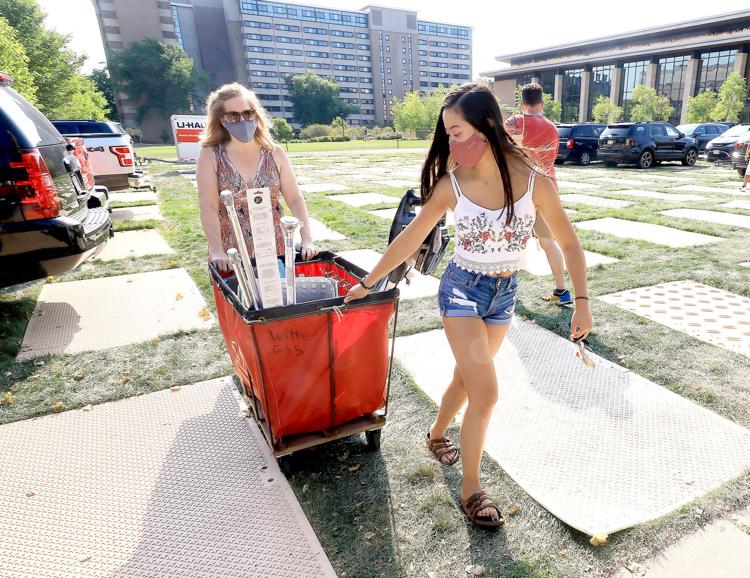 UWClasses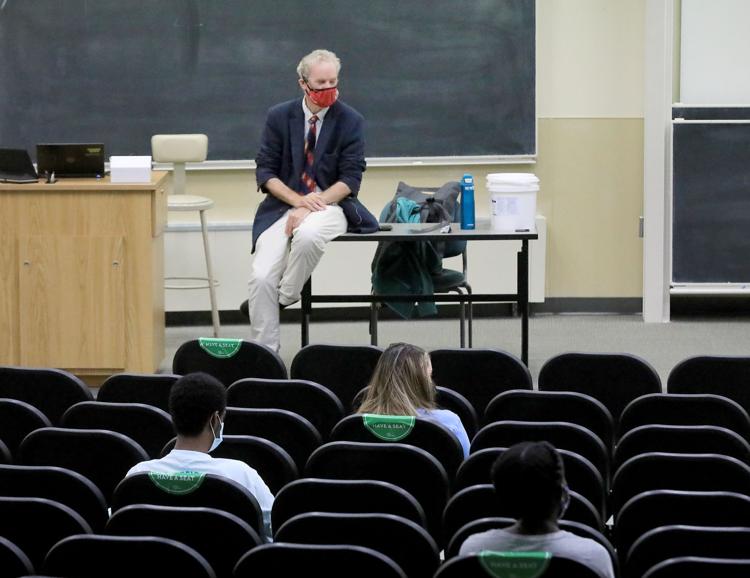 UWClasses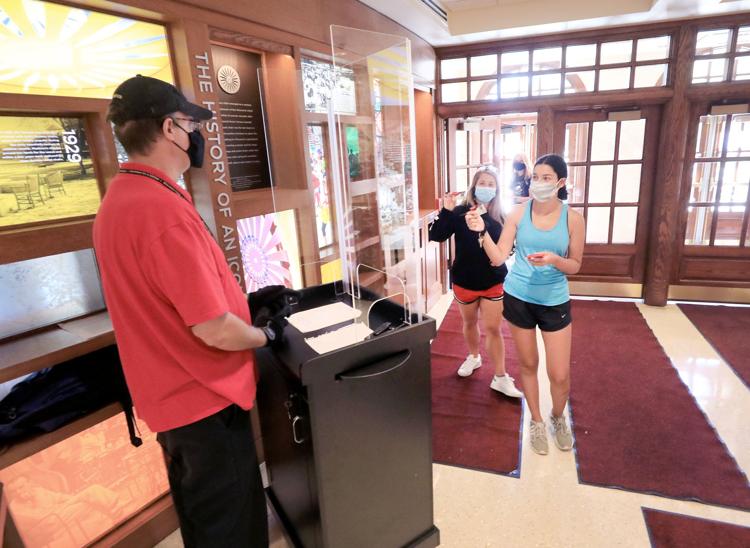 UWClasses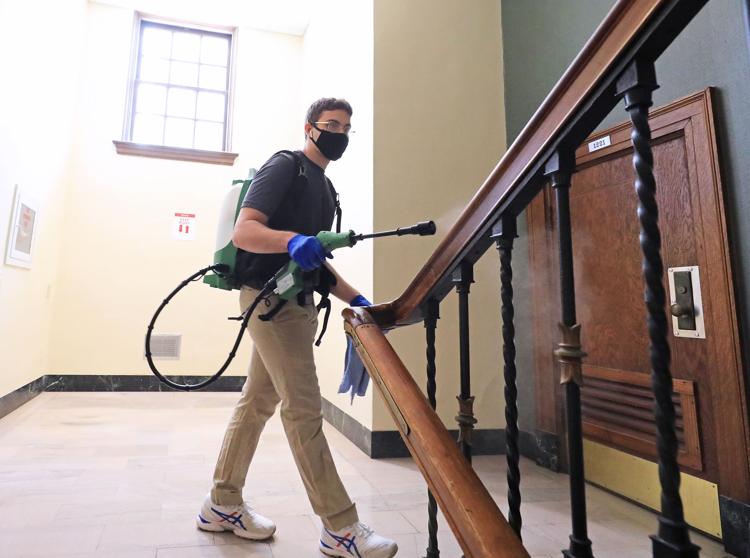 UWClasses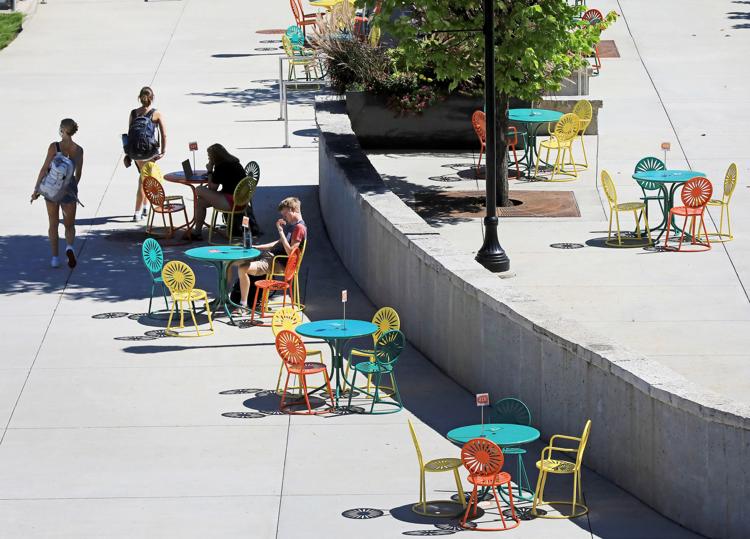 Trucks Feature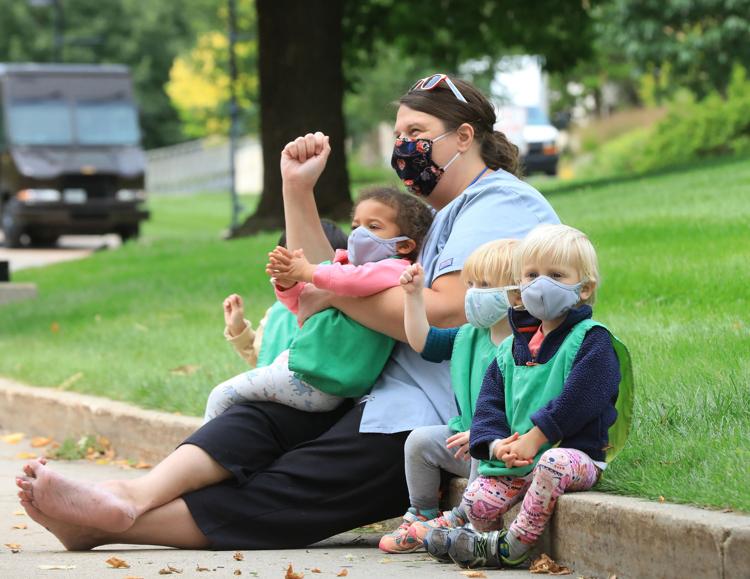 Playtech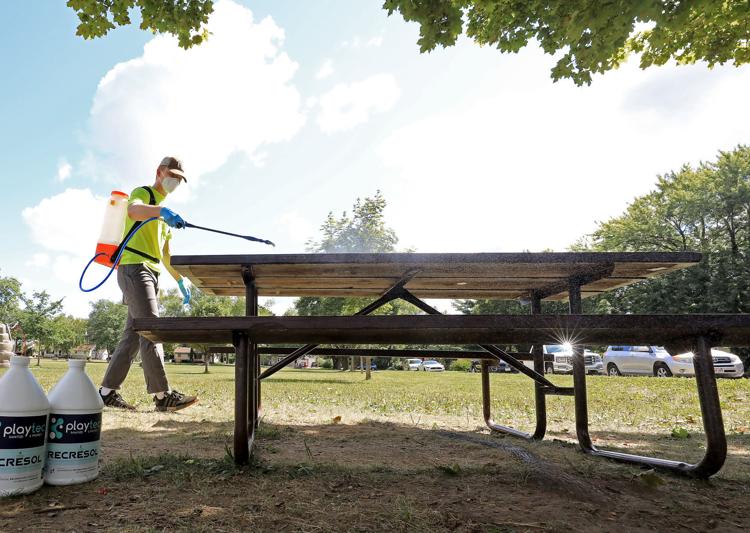 Covid Dental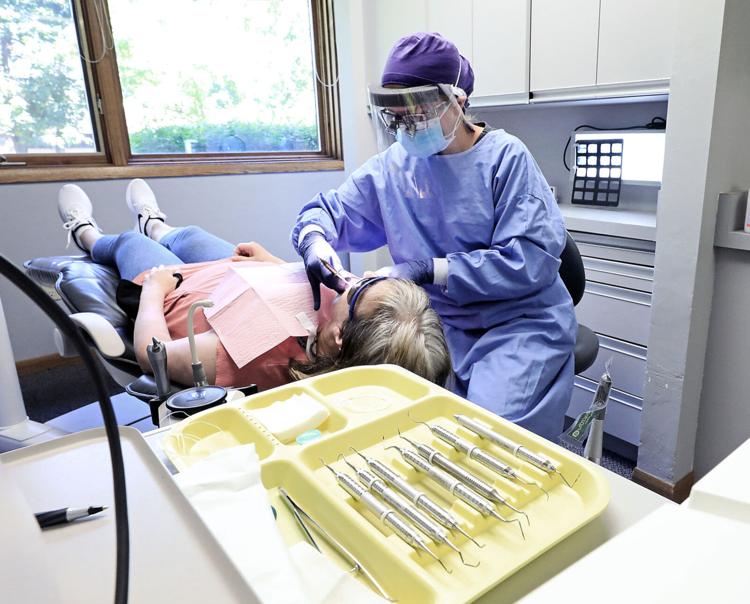 DaytoRemember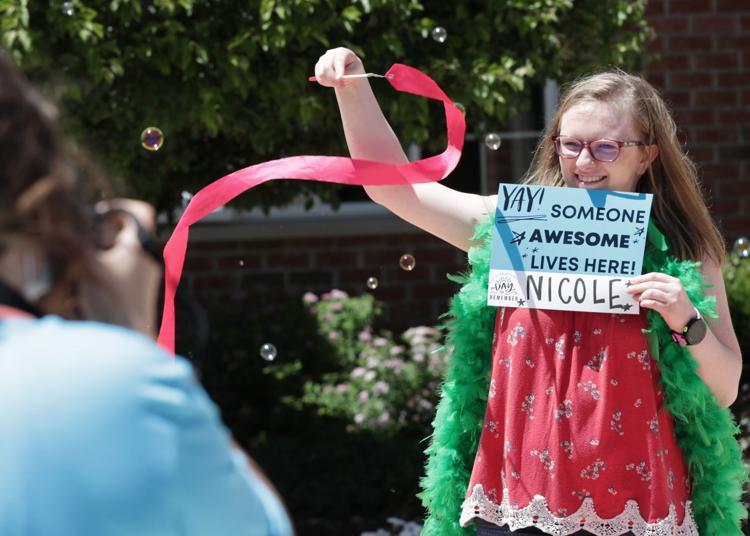 VilasZoo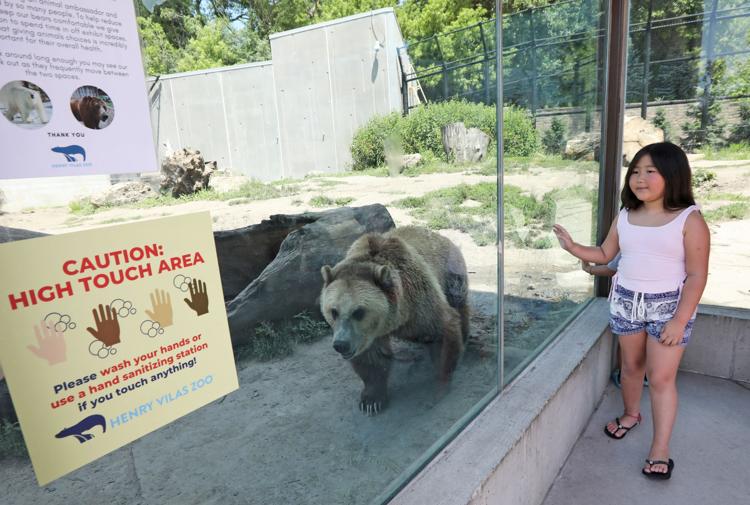 RoshHashanah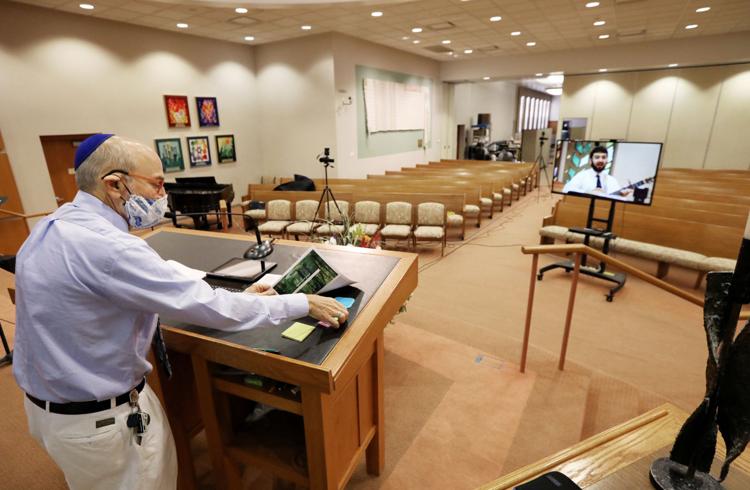 Requiring masks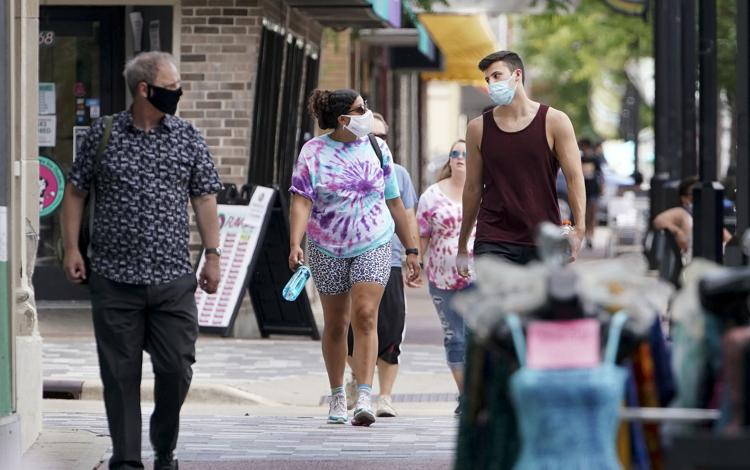 In-person absentee voting begins
Middleton High drive-up graduation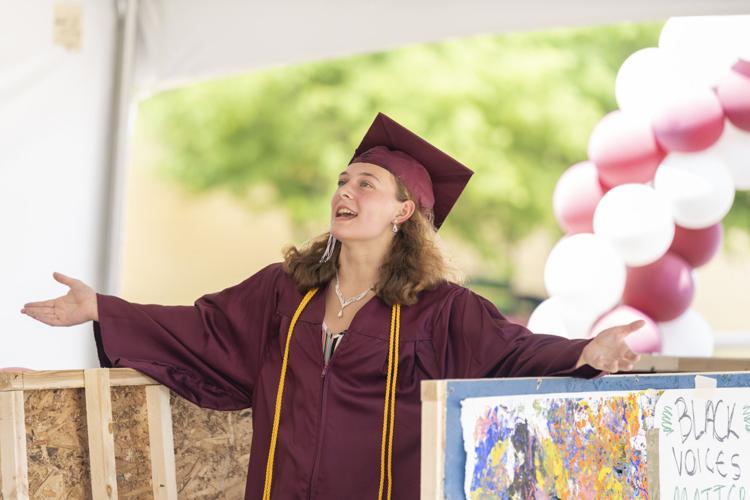 Anti-mask protest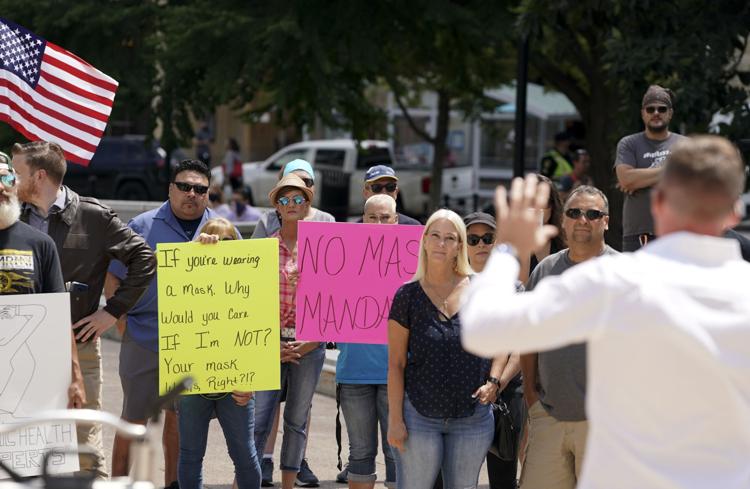 Making COVID-19 masks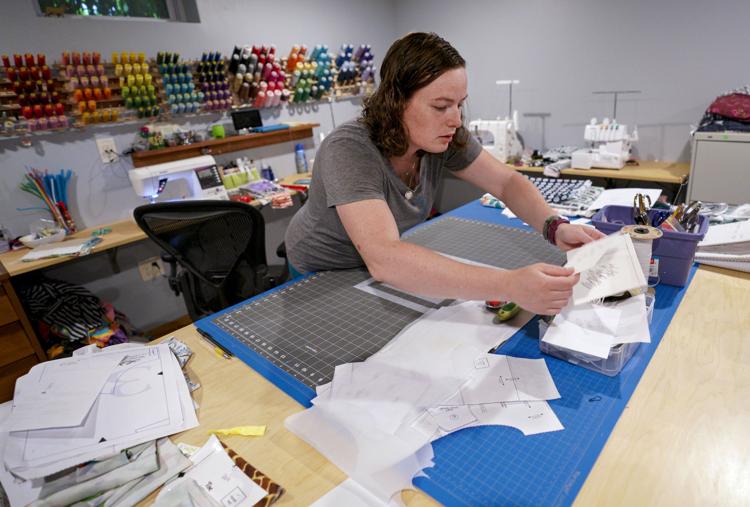 Shortage of coins
Goodman Pool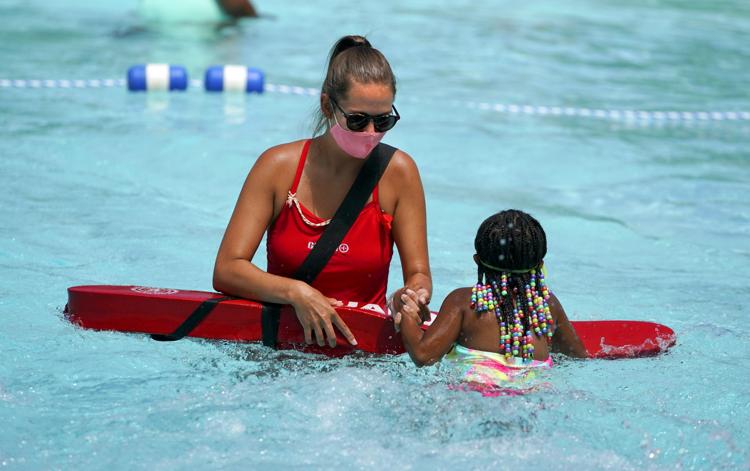 Goodman Pool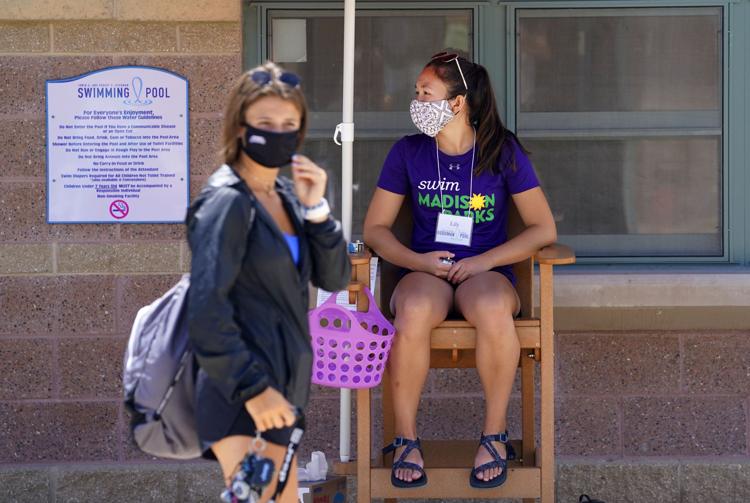 YMCA summer camp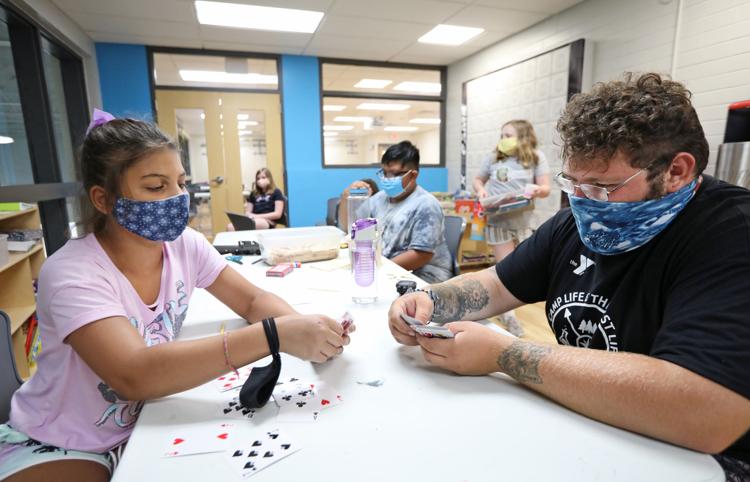 100,000 masks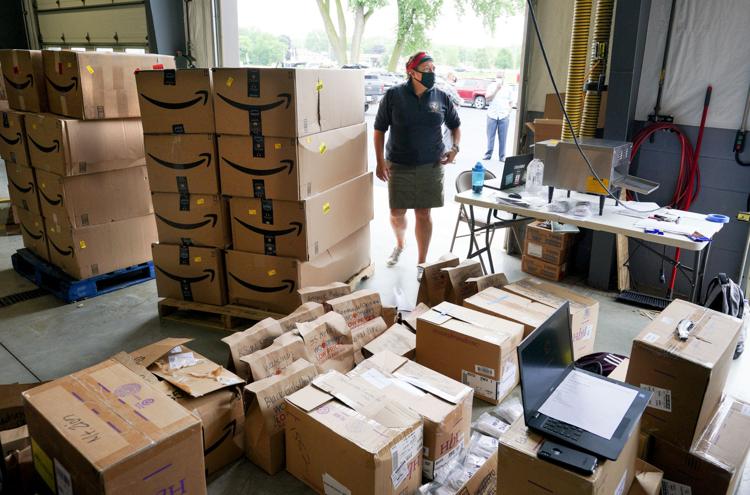 Contact tracing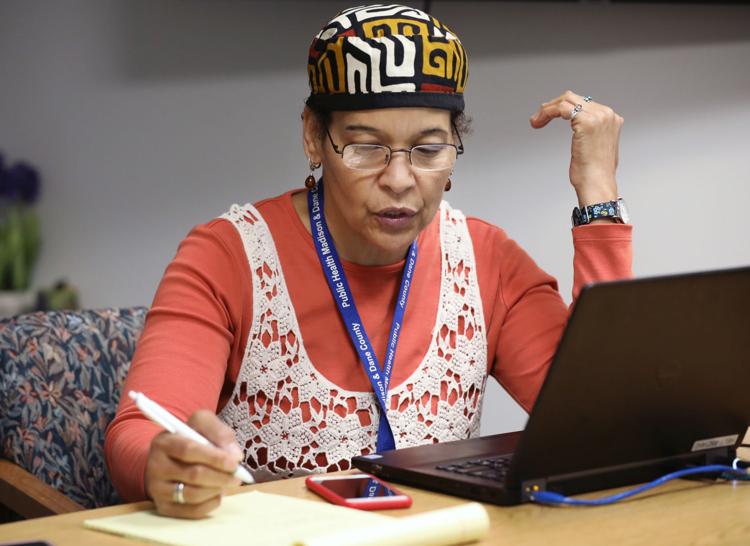 Doctor talking to patient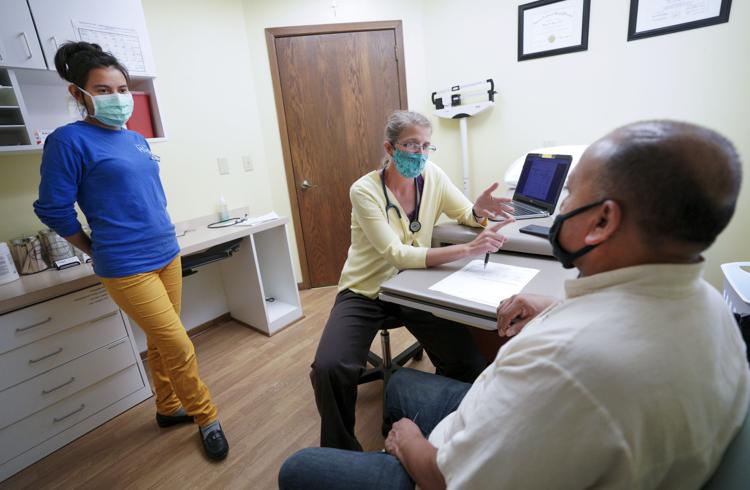 Outdoor class at Pinnacle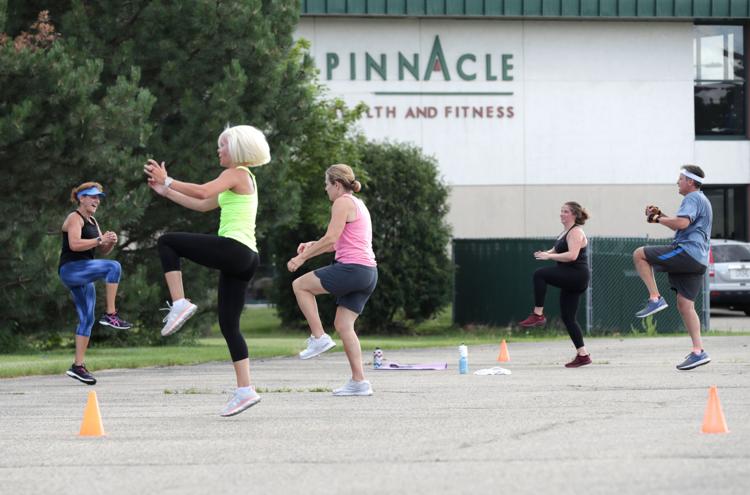 Punching bag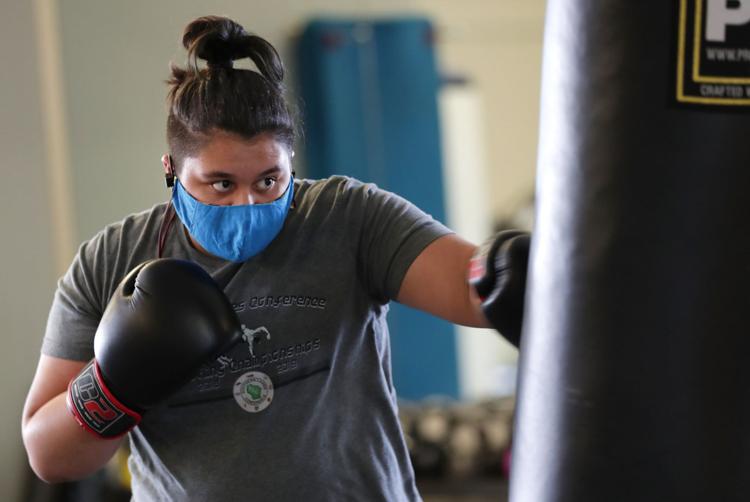 Starlite 14 drive-in theater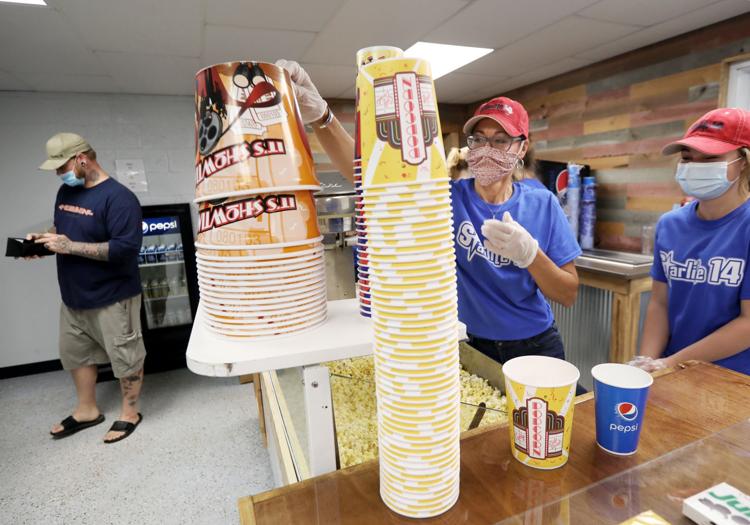 Starlite 14 drive-in theater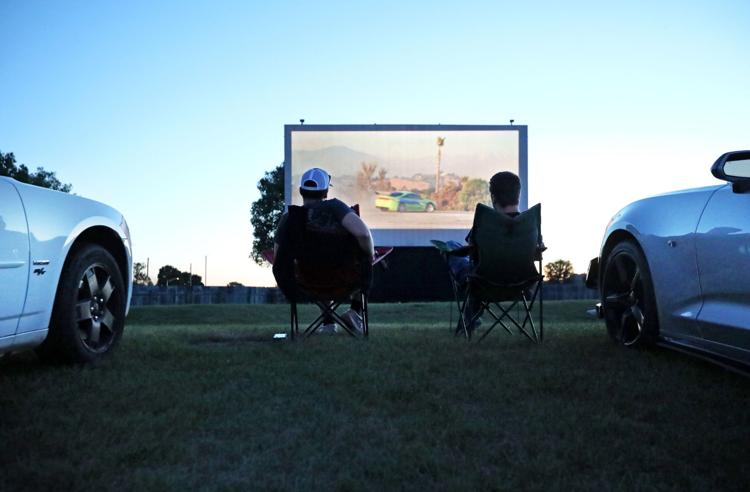 Masks to be required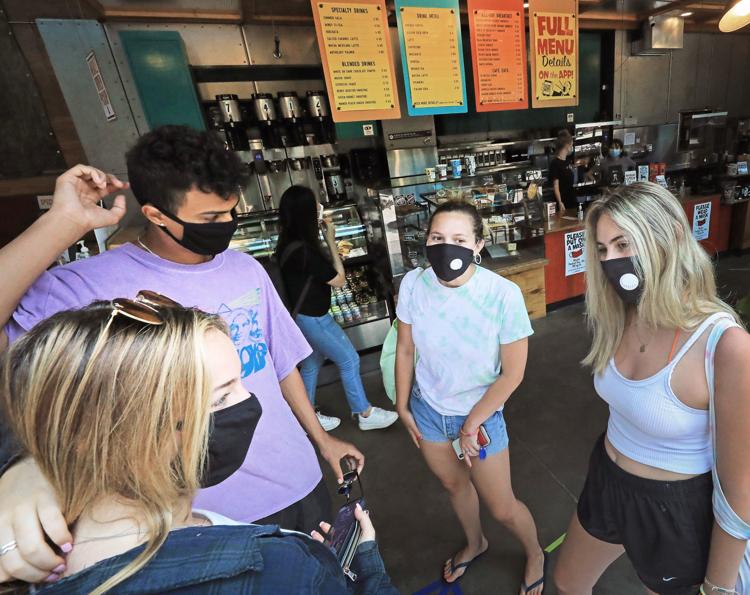 News conference on masks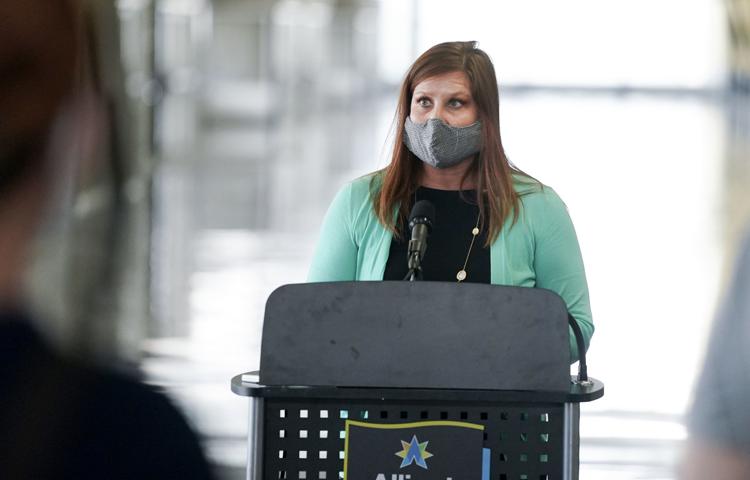 Covid cleaning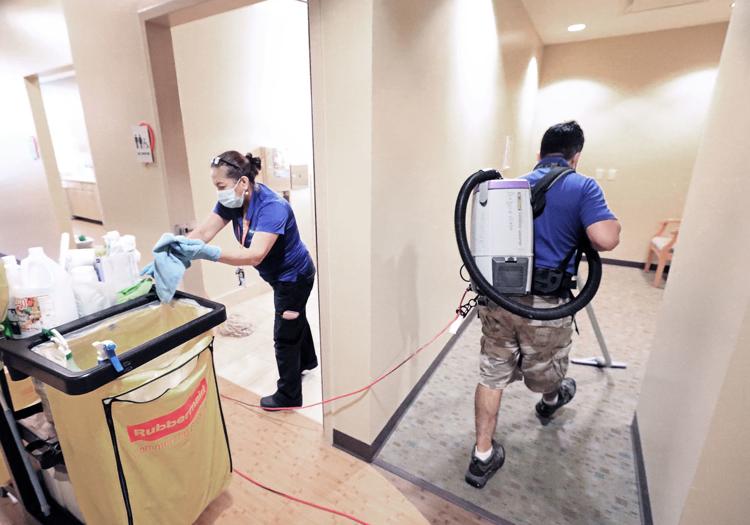 Bar closings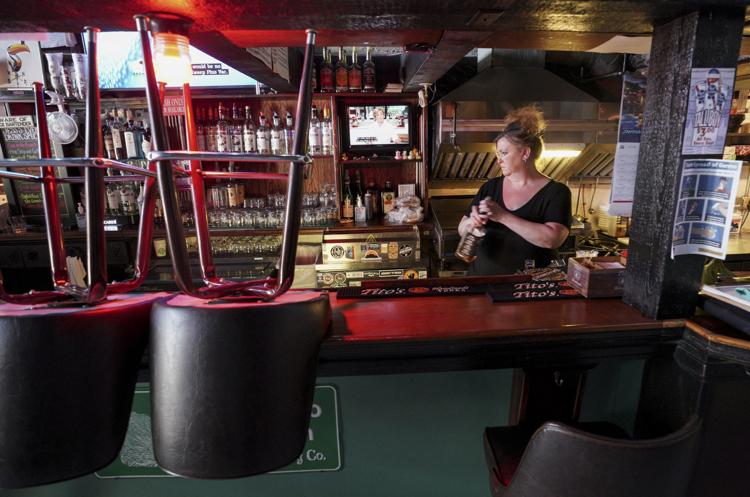 Homeless camps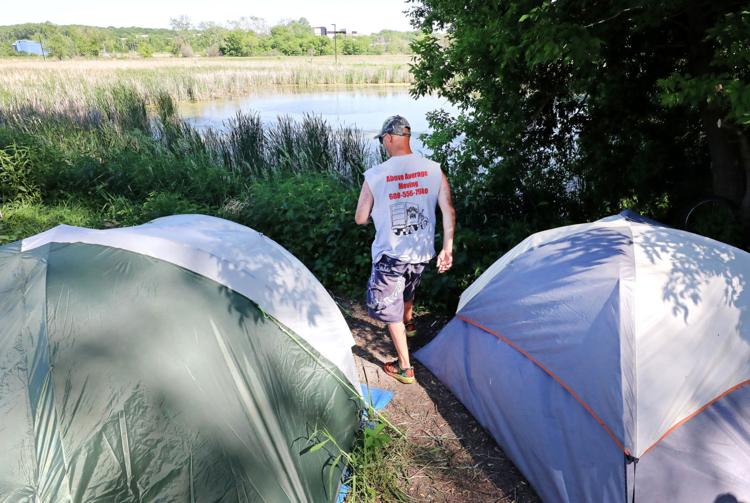 Homeless camps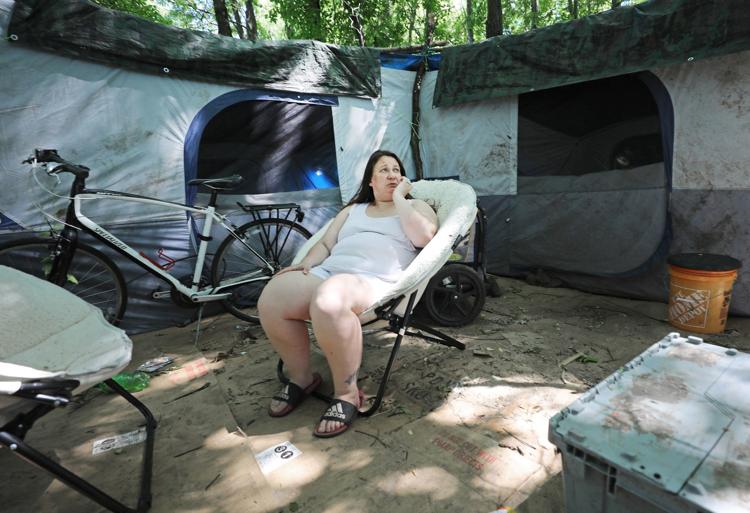 Testing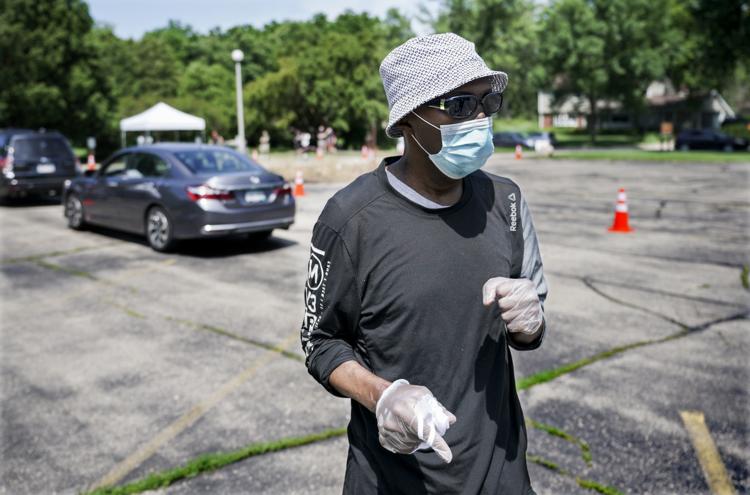 Testing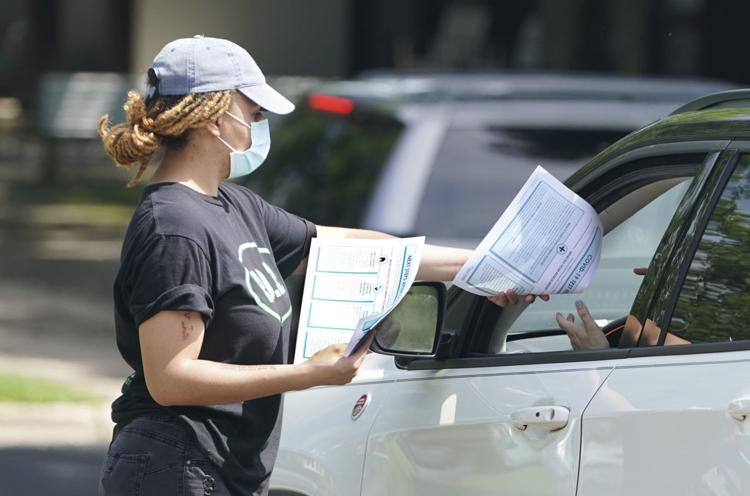 Virus testing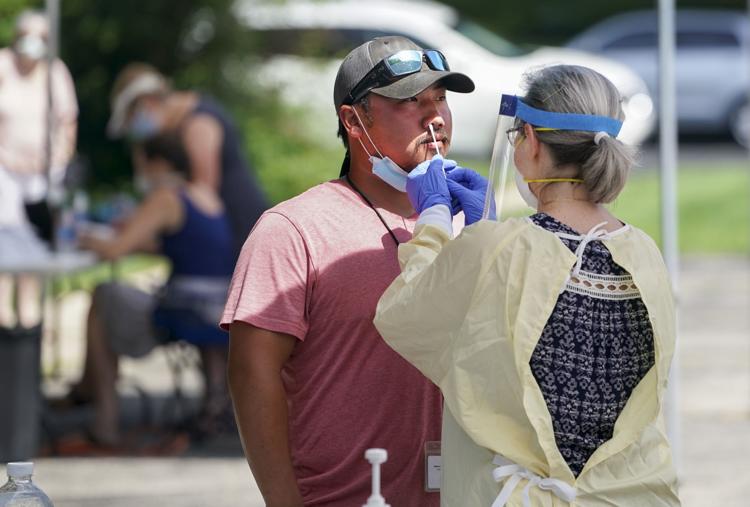 Henry Vilas Zoo reopens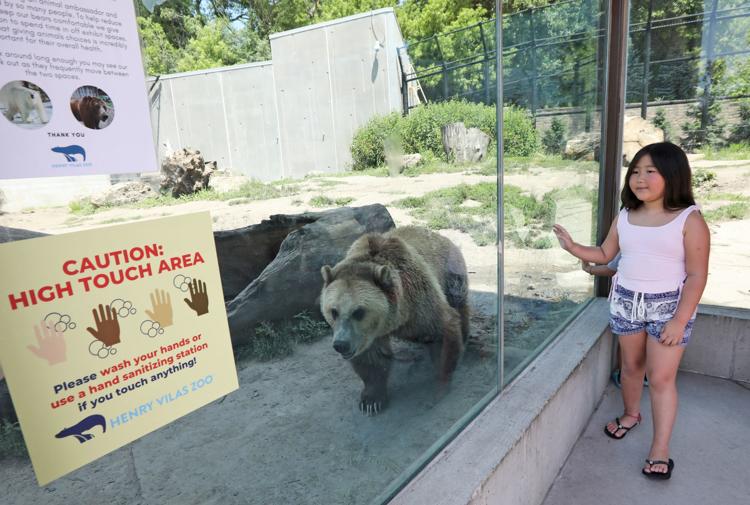 Union Terrace reopening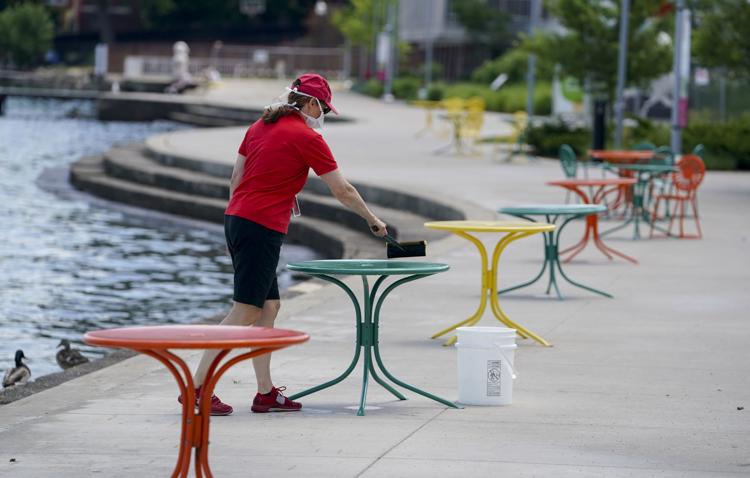 A Day to Remember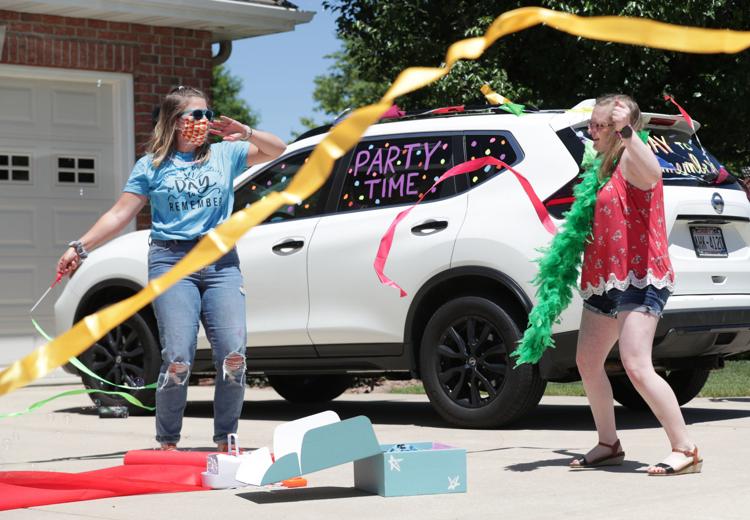 West High grads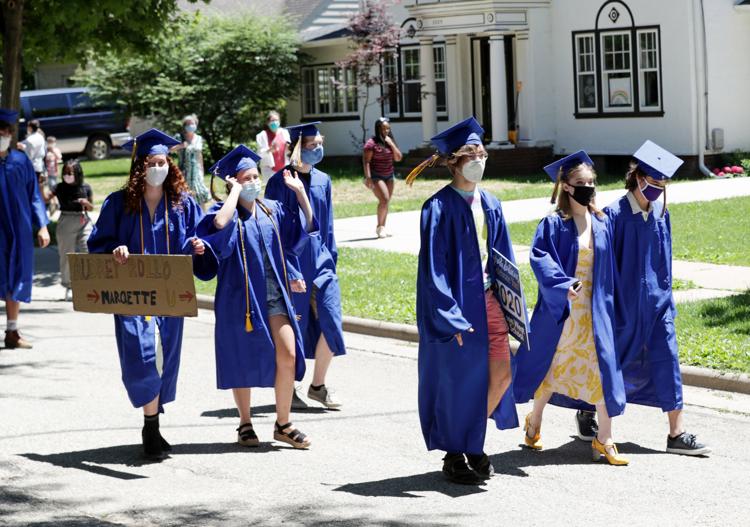 Pool openings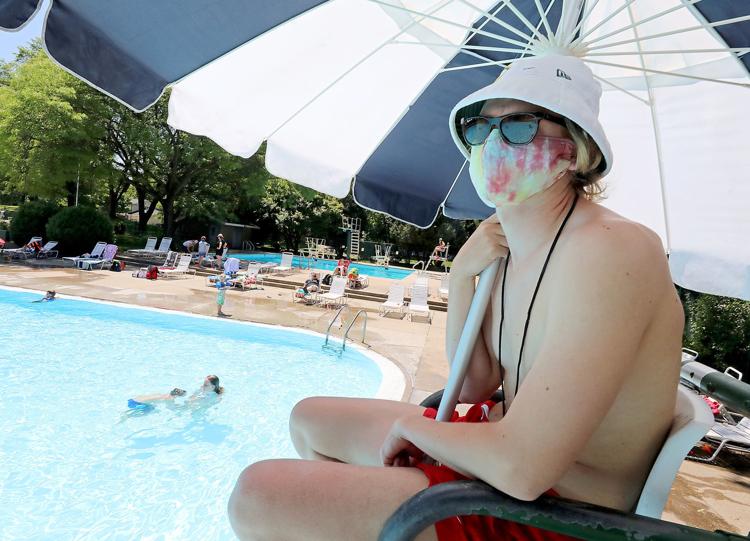 Grads on the Yahara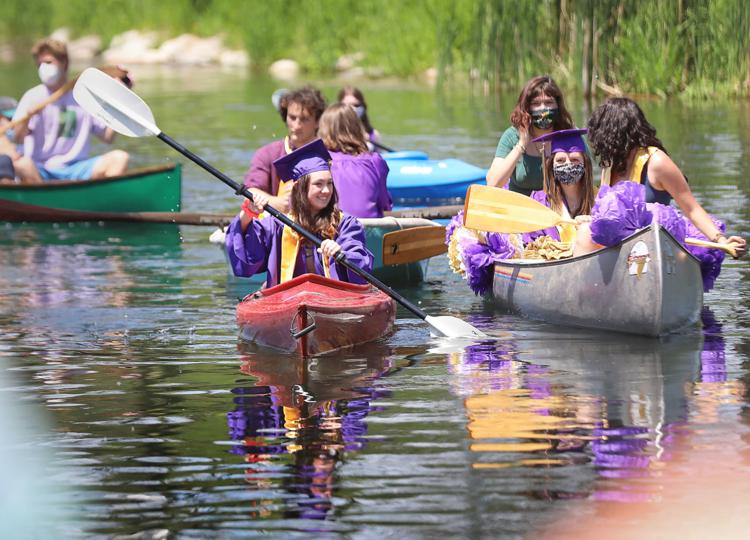 Fifth-grade graduation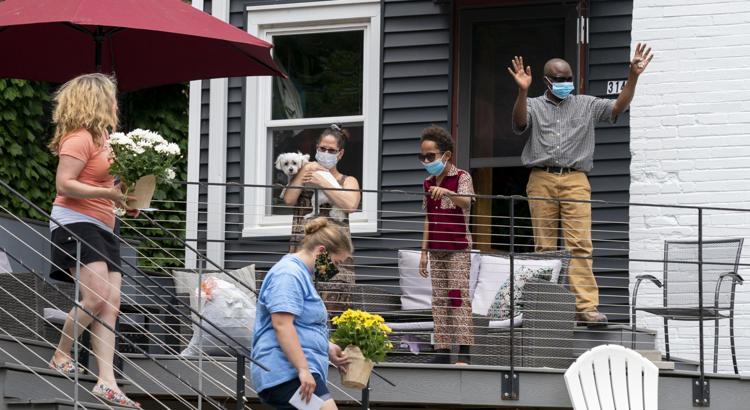 Tribes battling steep losses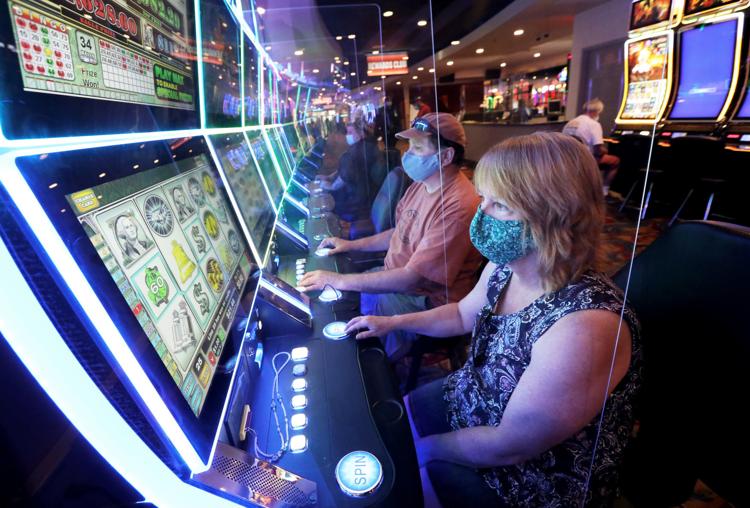 COVID-19 openings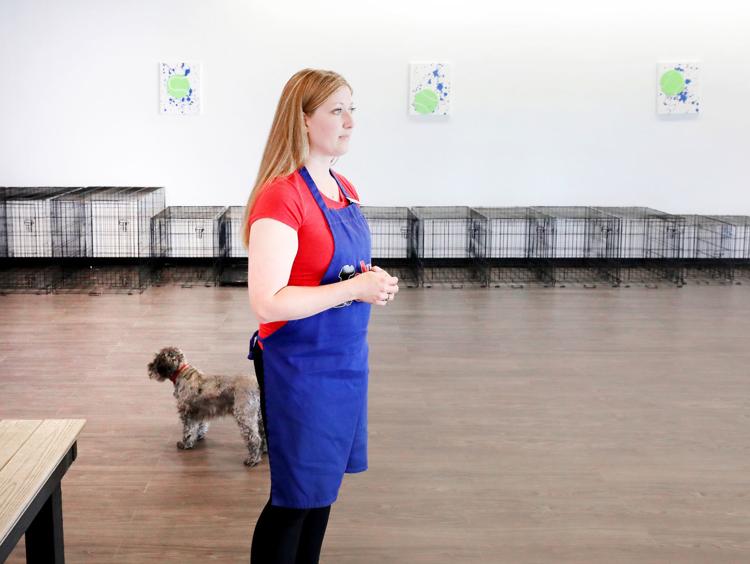 Picking up belongings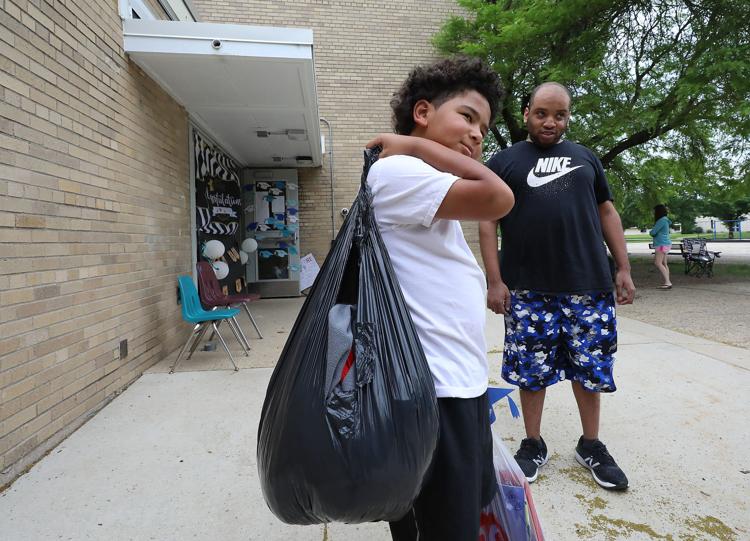 Downtown Businesses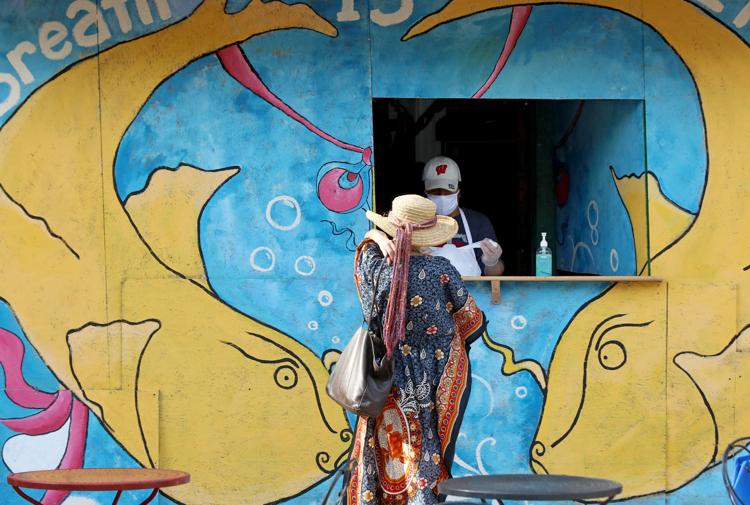 Covid transportation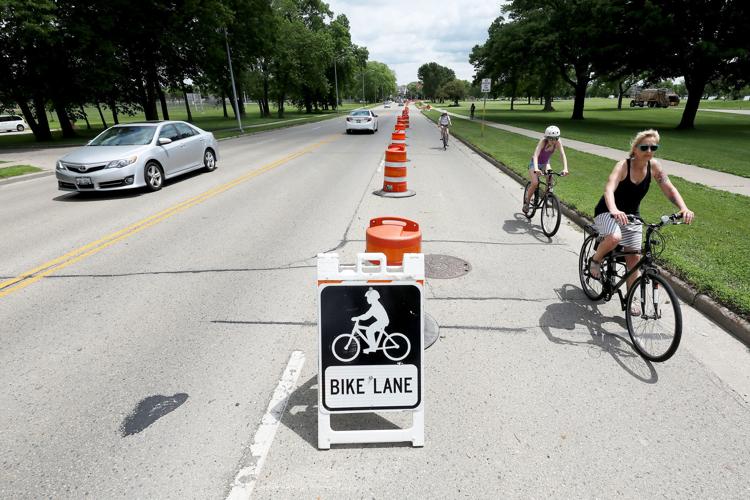 Church capacities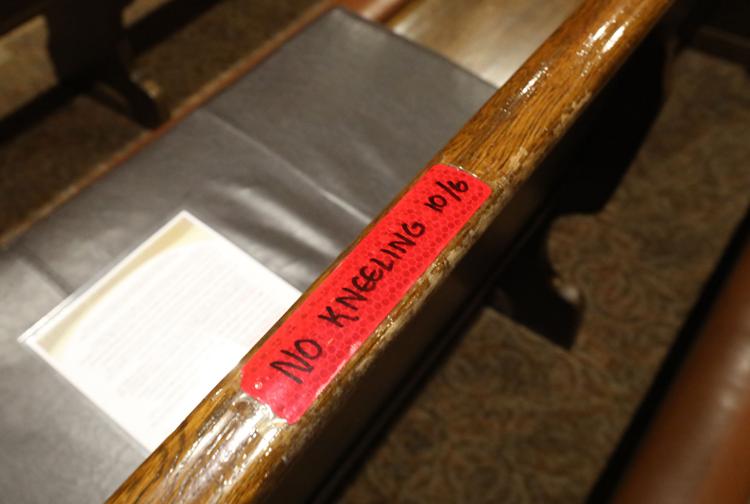 Church capacities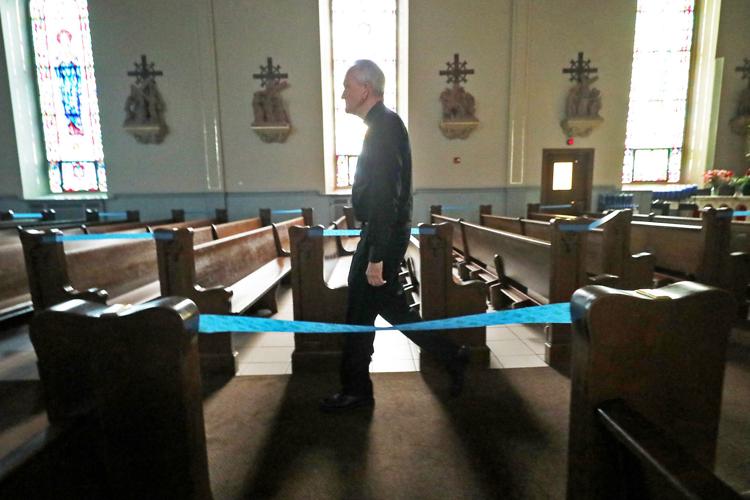 Prepping for reopening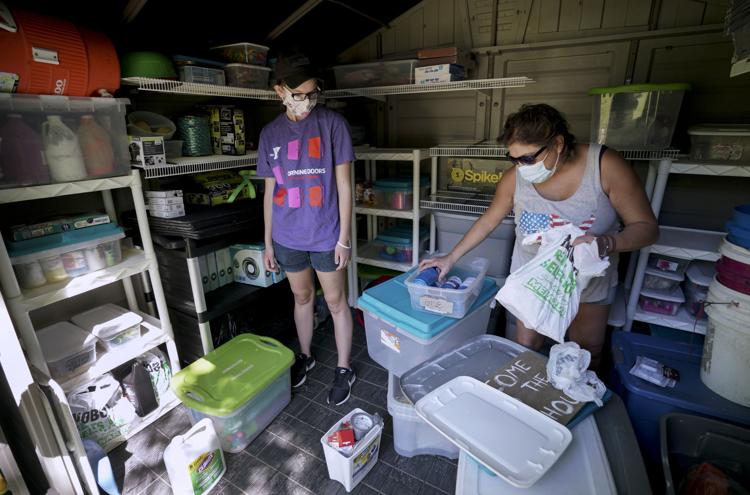 Warner Park - screening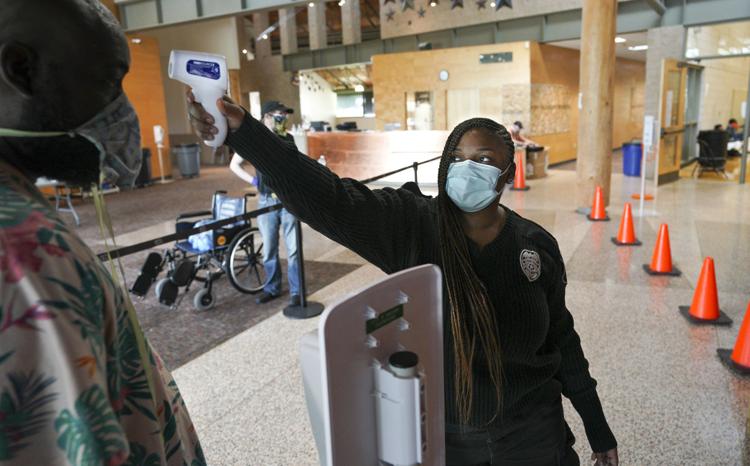 Outdoor Dining East Main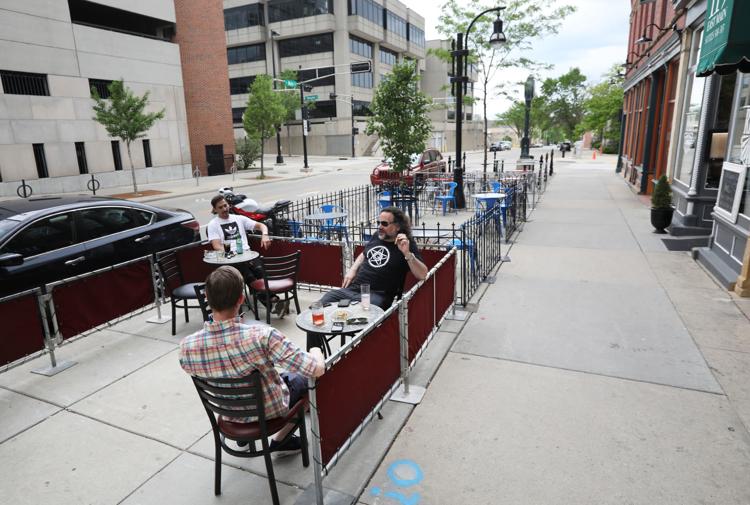 Spacing out customers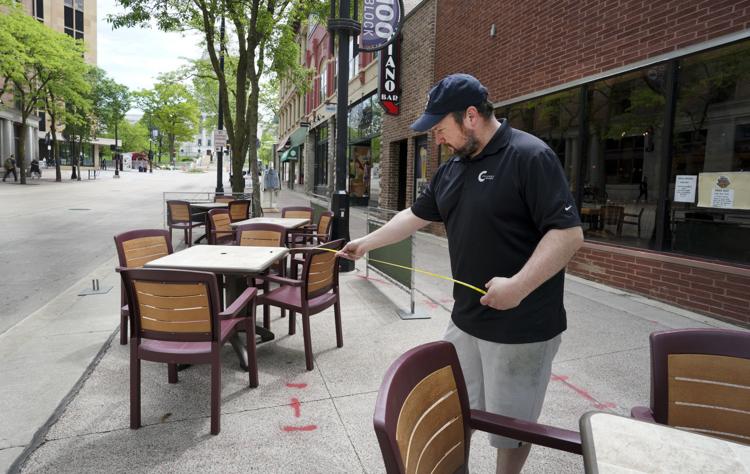 Getting a tattoo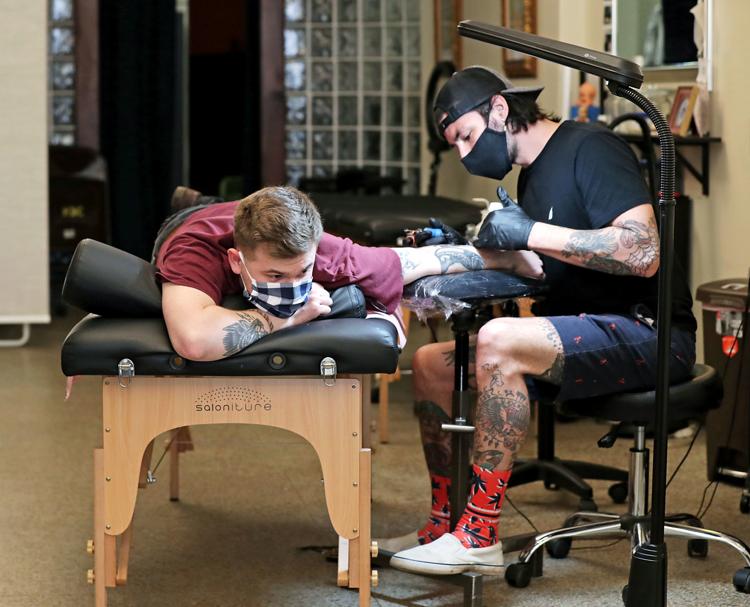 Memorial Day ceremony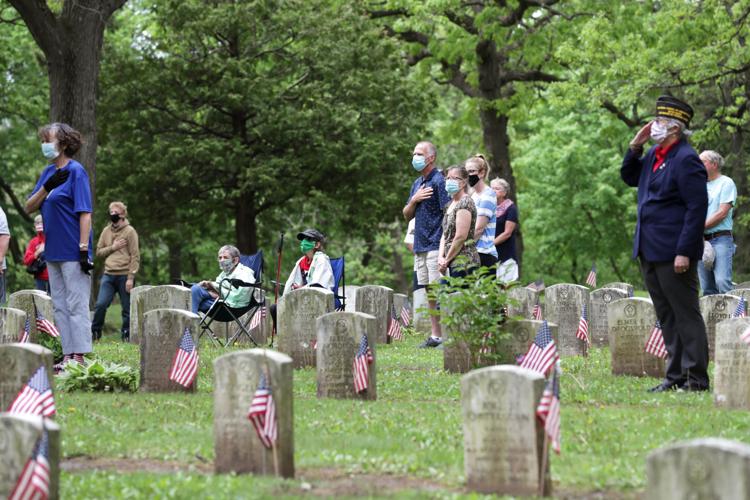 Memorial Day weekend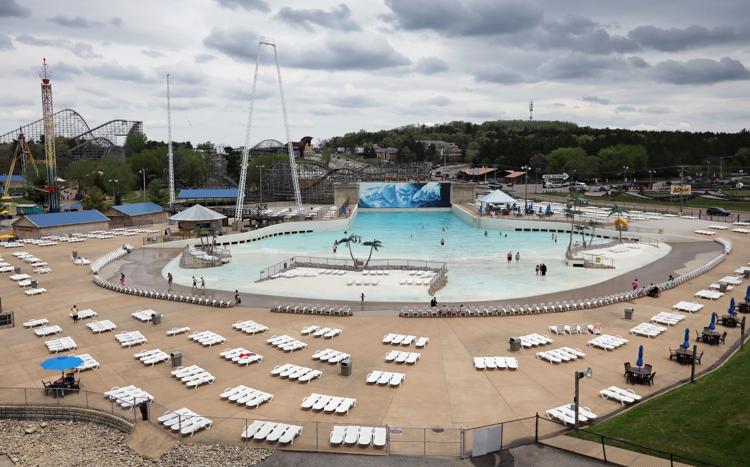 Tom Diehl, Tommy Bartlett Show not opening 2020, State Journal photo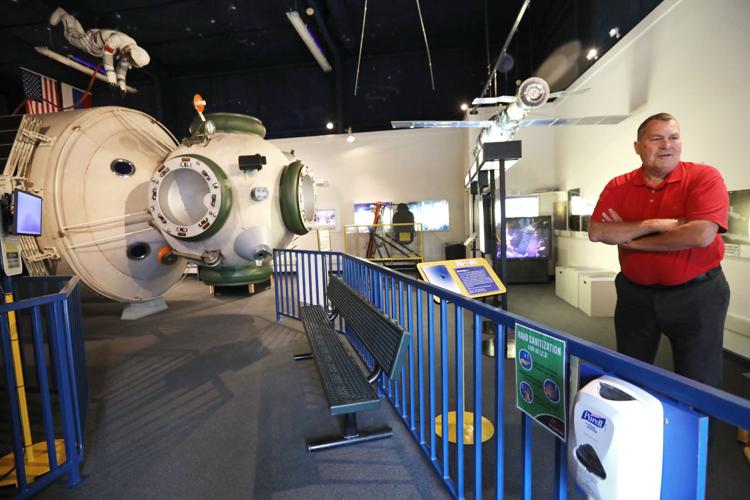 Salons Opening
Fitness openings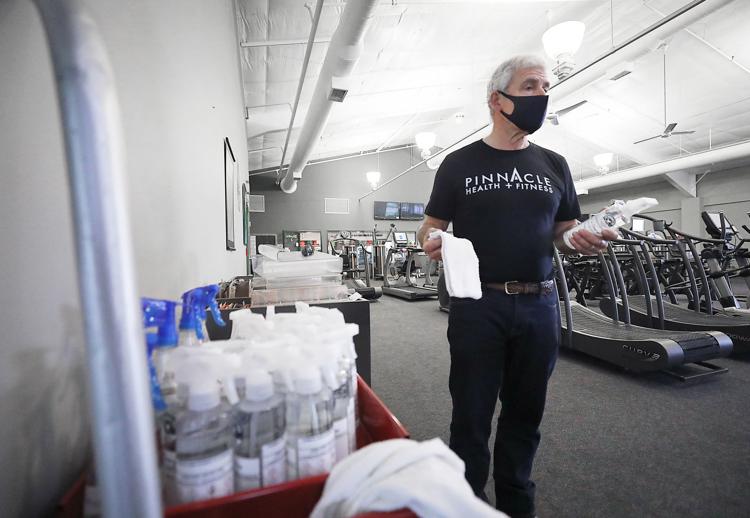 Duck Pond Drive-In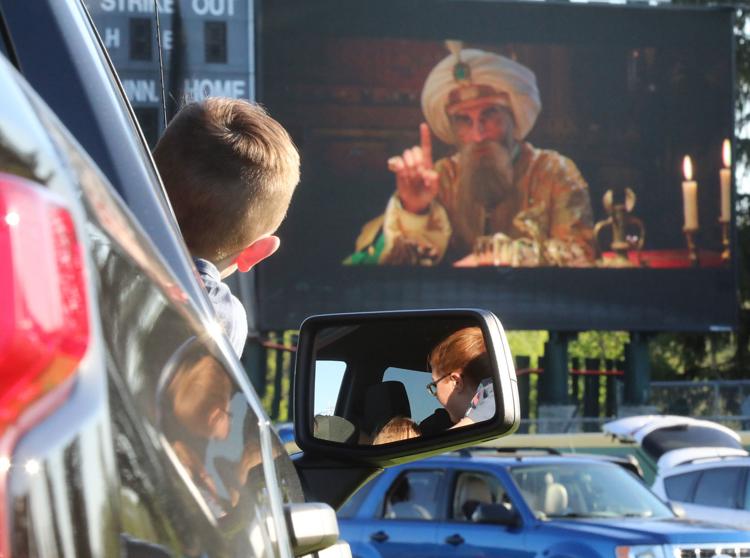 Memorial Union crowd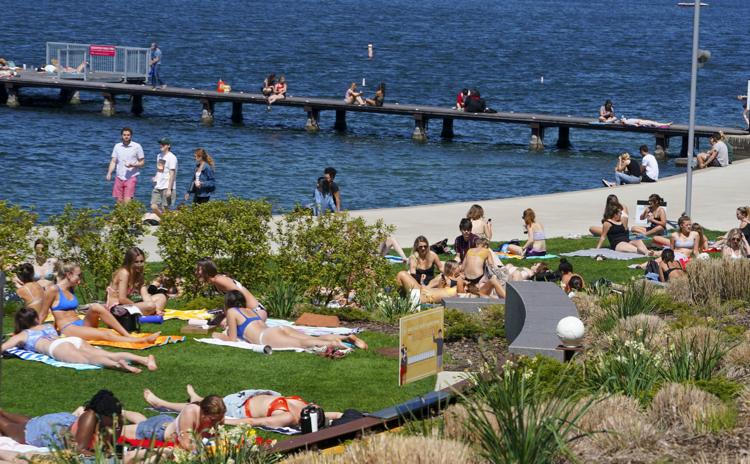 Child care at YMCA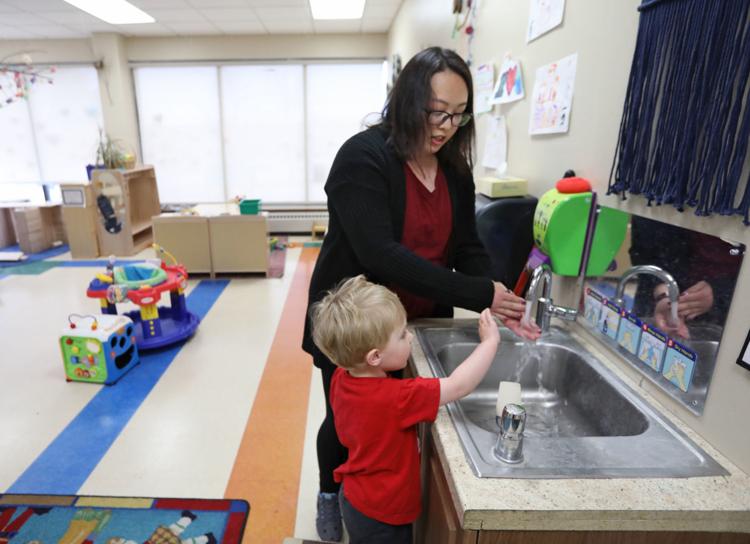 Bikers on Arboretum Drive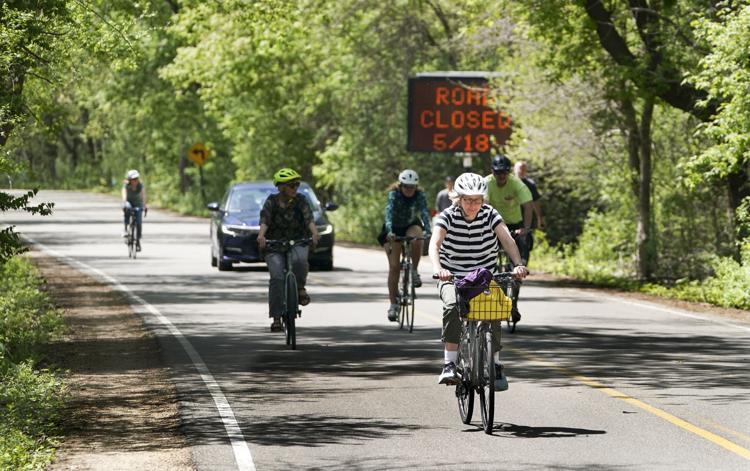 Brittingham Boats
Restaurant open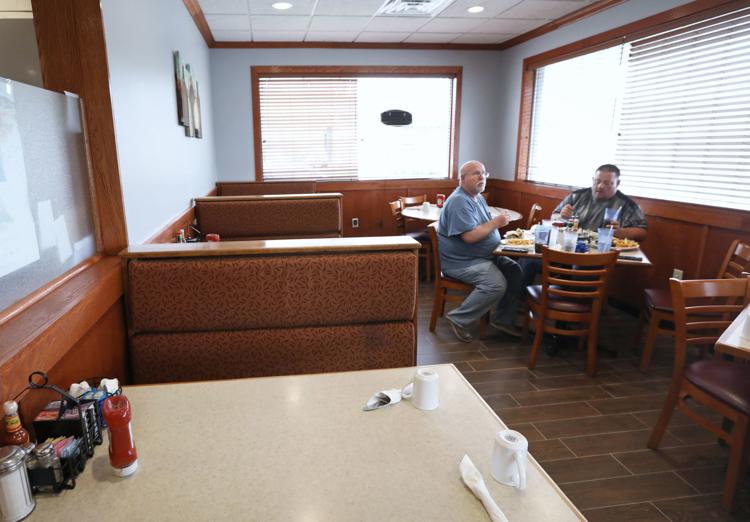 COVID-19 businesses reopen
Restaurant, bars reopen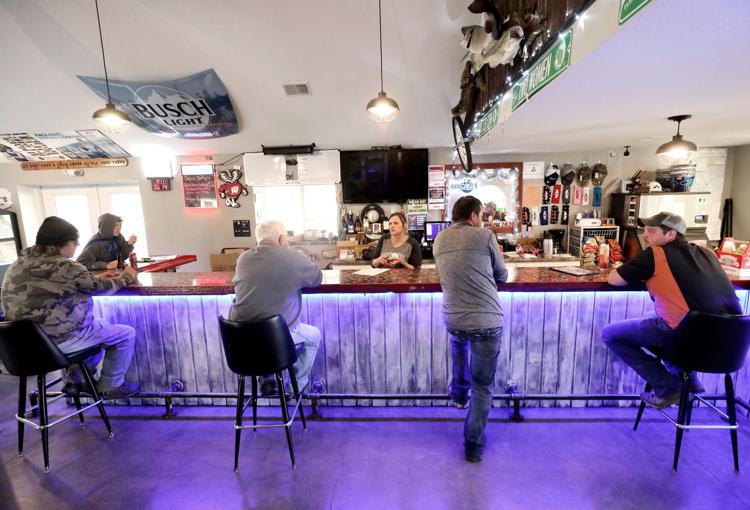 Dentist with patient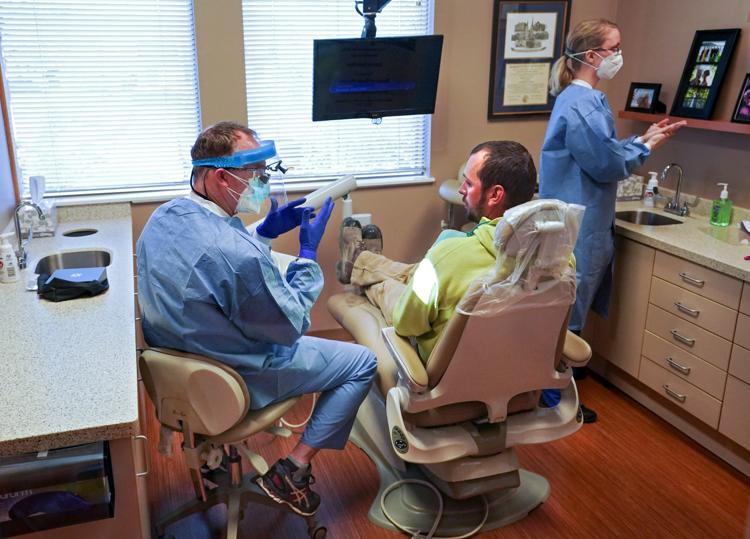 Dane County institutes order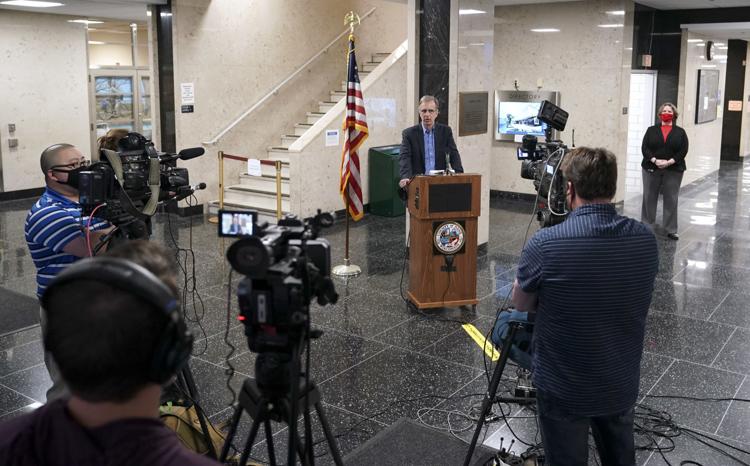 Carry-out food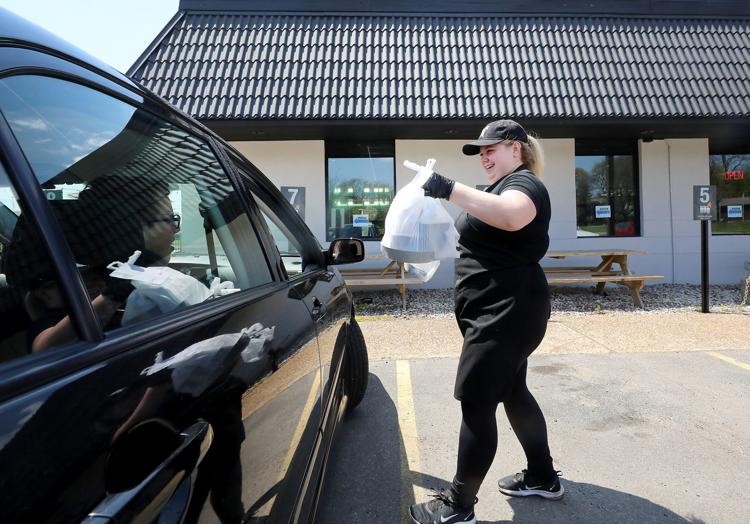 Small retailers reopening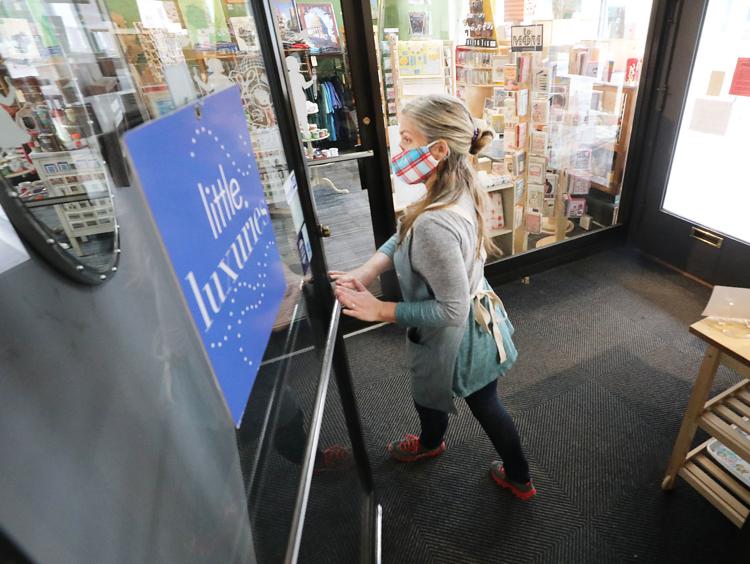 Shoe store reopening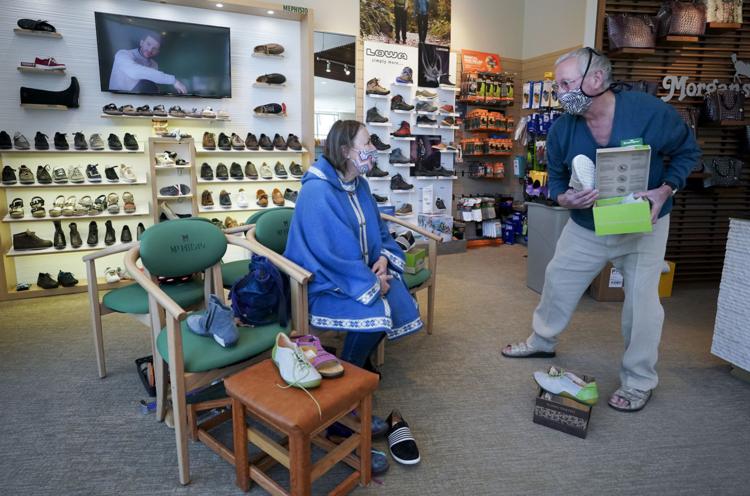 COVID 19 testing site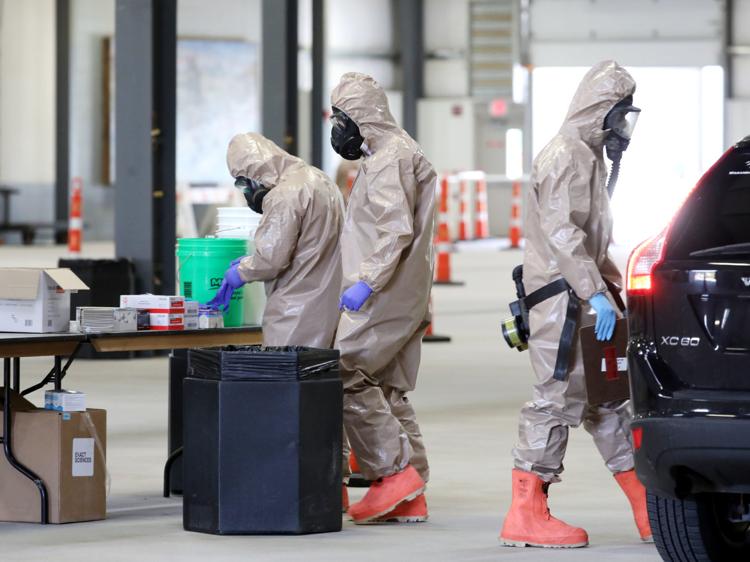 COVID 19 testing site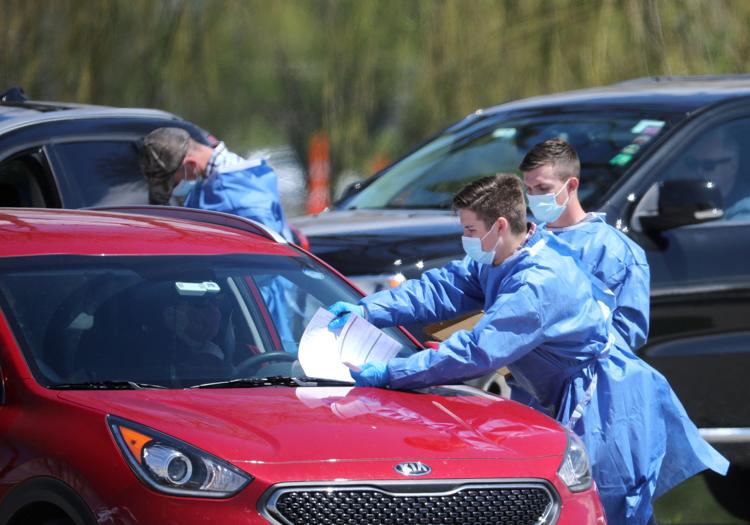 UW-Madison virtual graduation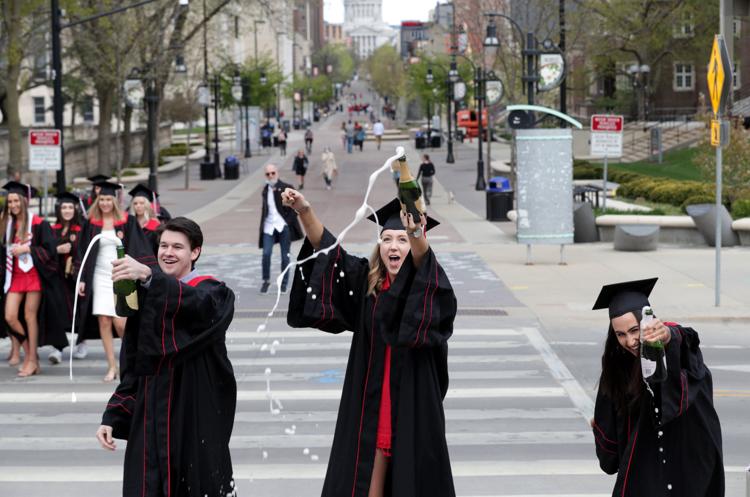 Monona Library Curbside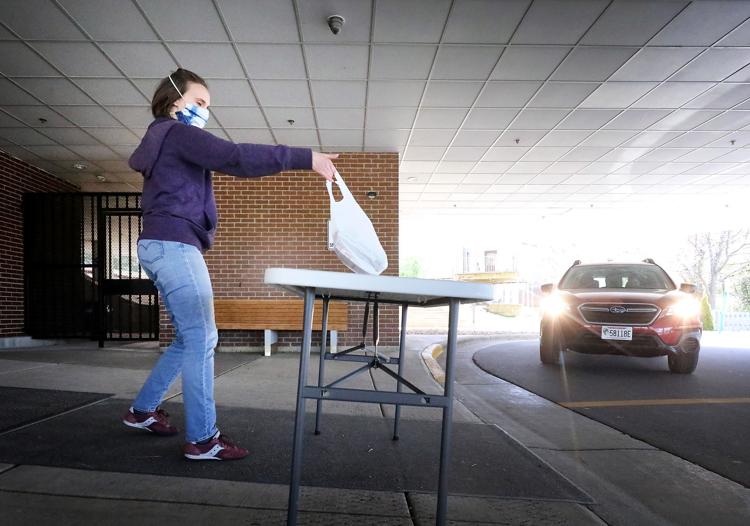 COVID-19 meat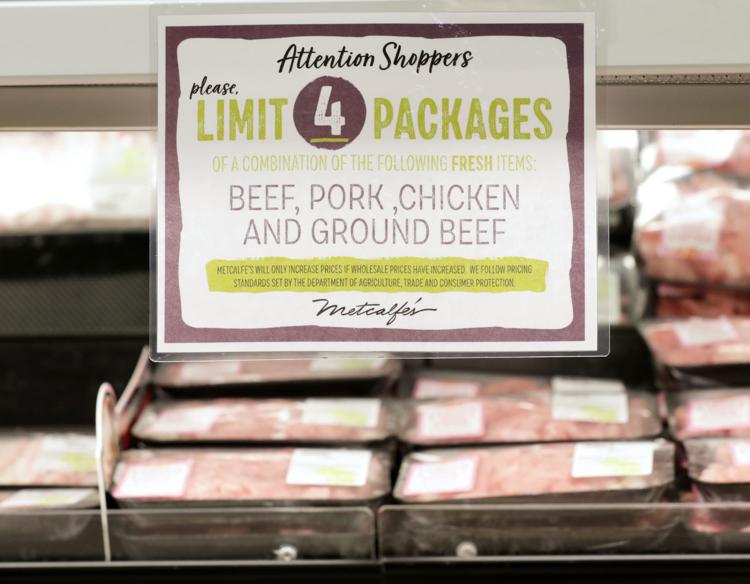 Homeless in parks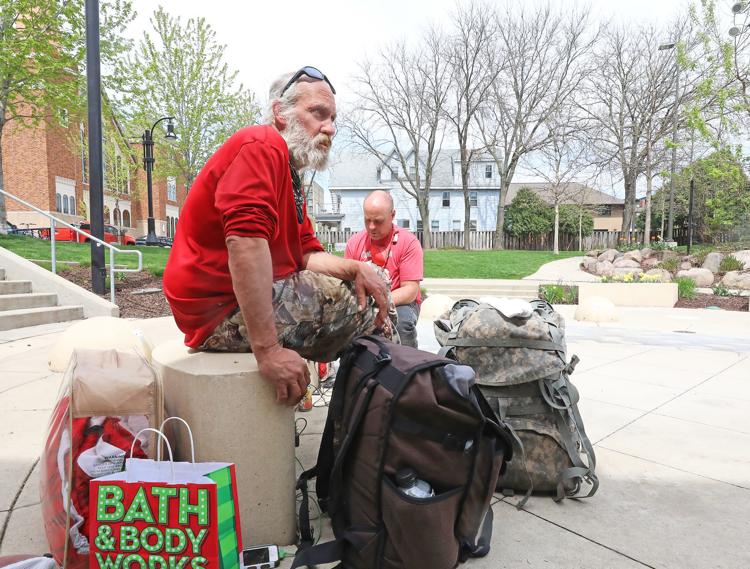 UW Commencement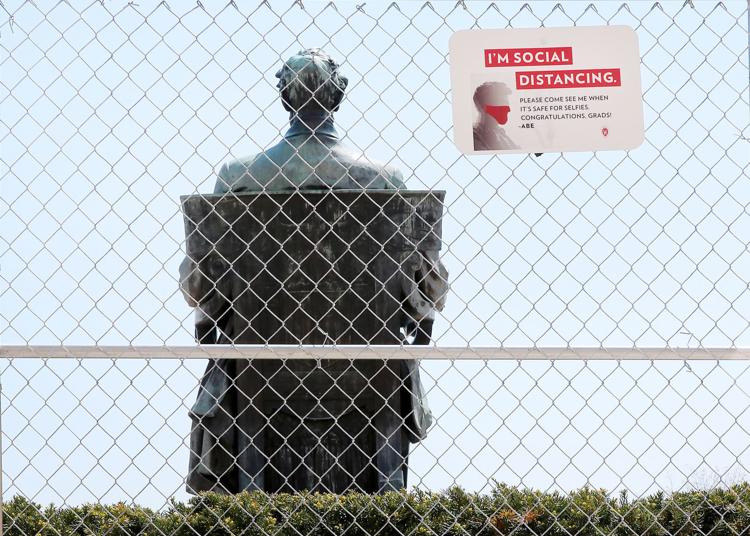 River Food Pantry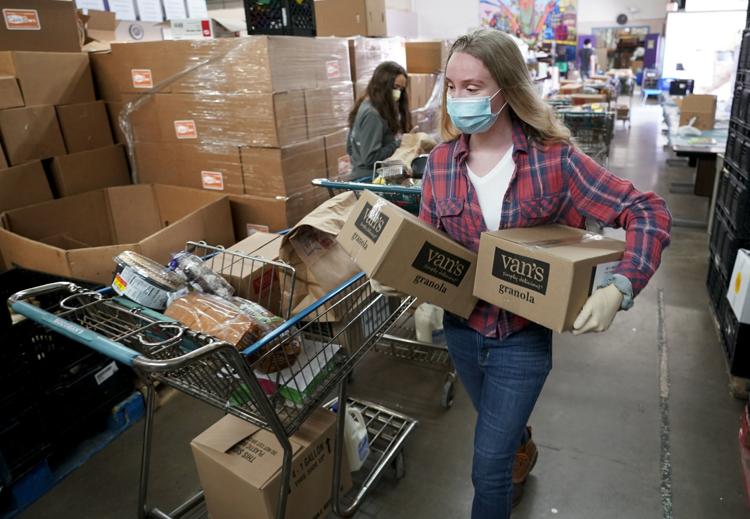 Dane County tourism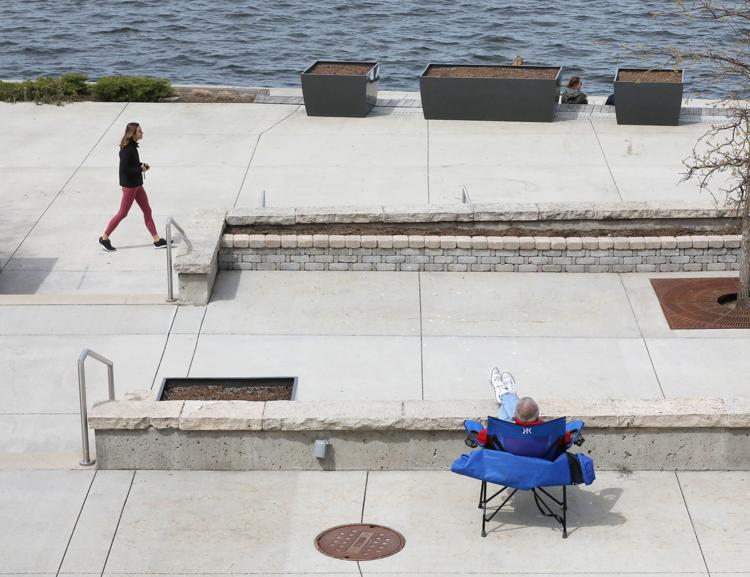 "Outside Looking In: A Drive-Thru Exhibition"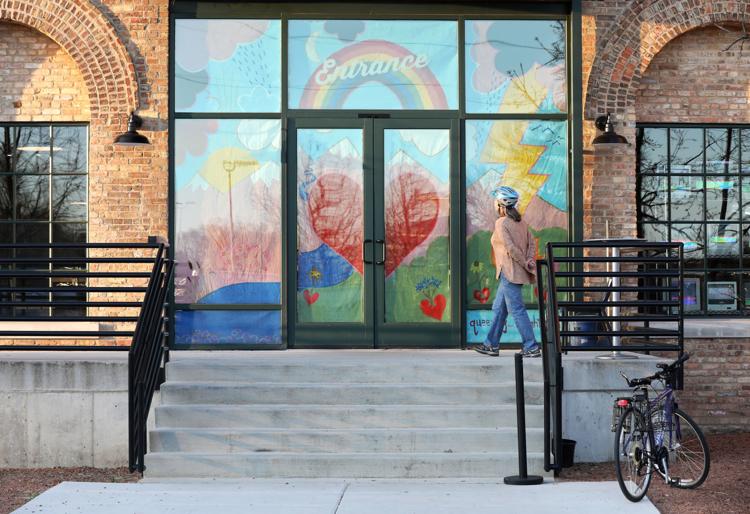 COVID-19 Menards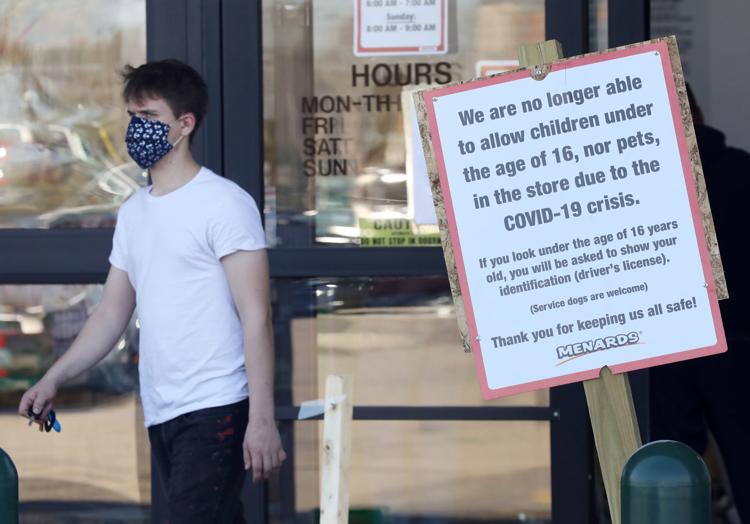 Covid Assembly Hearing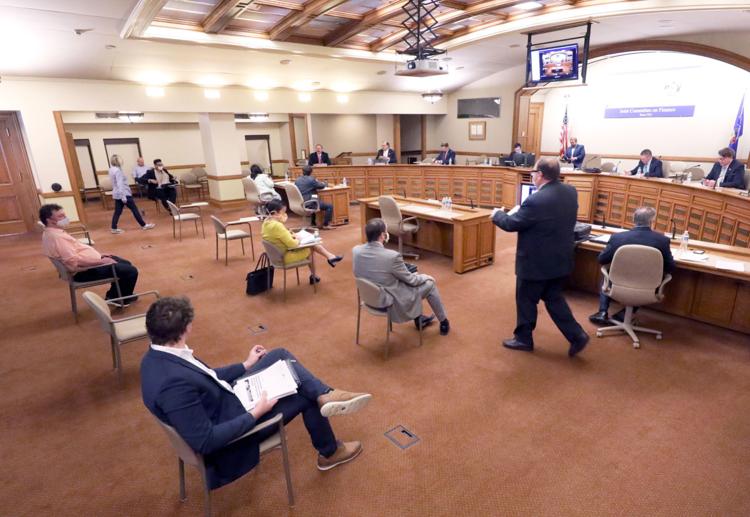 UW furloughs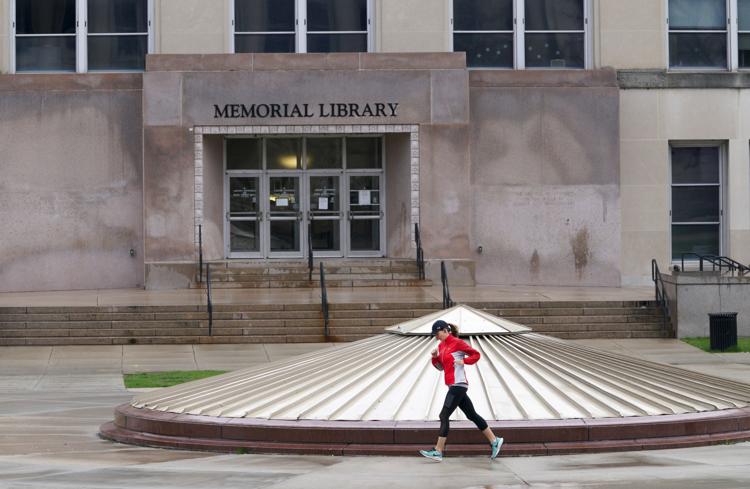 Stay safe, Badgers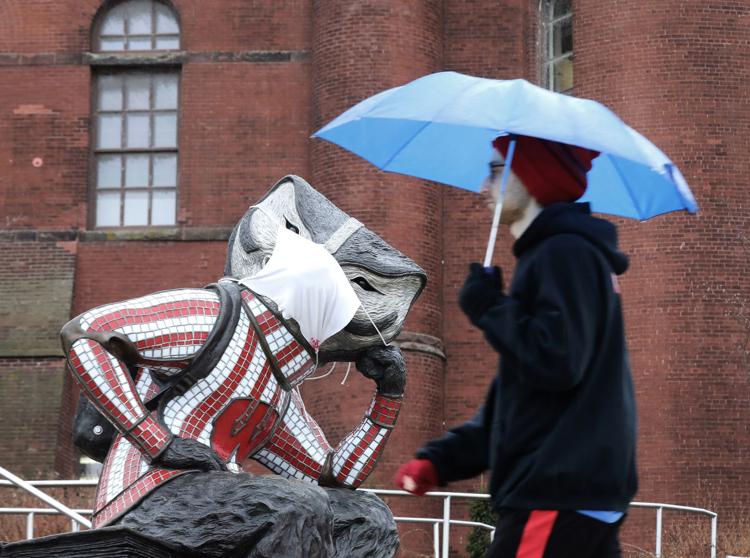 Celebrating 103 - From a distance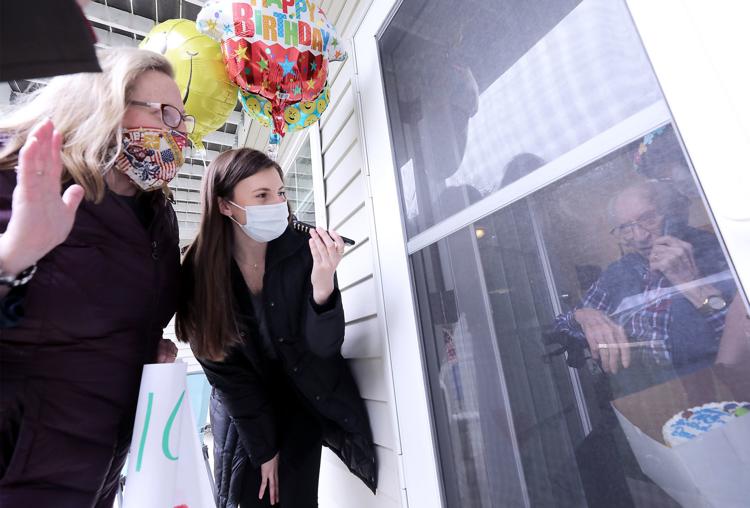 COVID-19 protest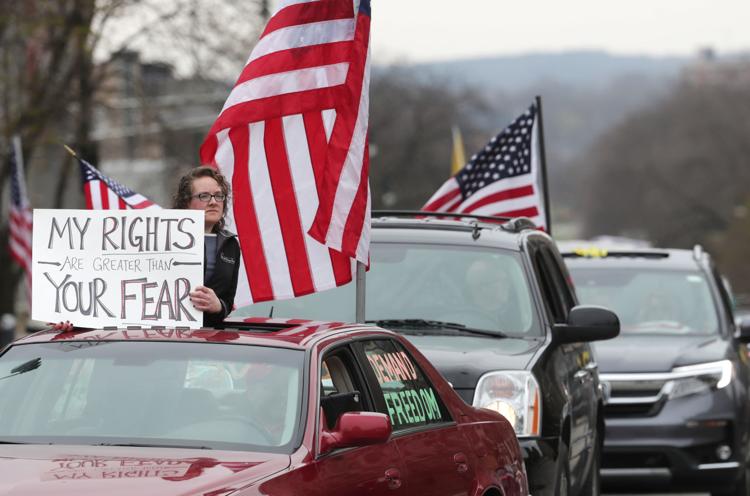 COVID-19 candle installation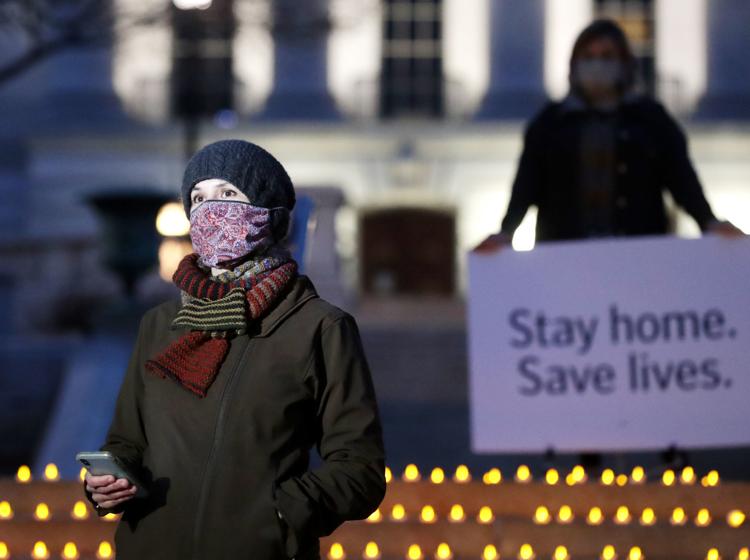 COVID-19 candle installation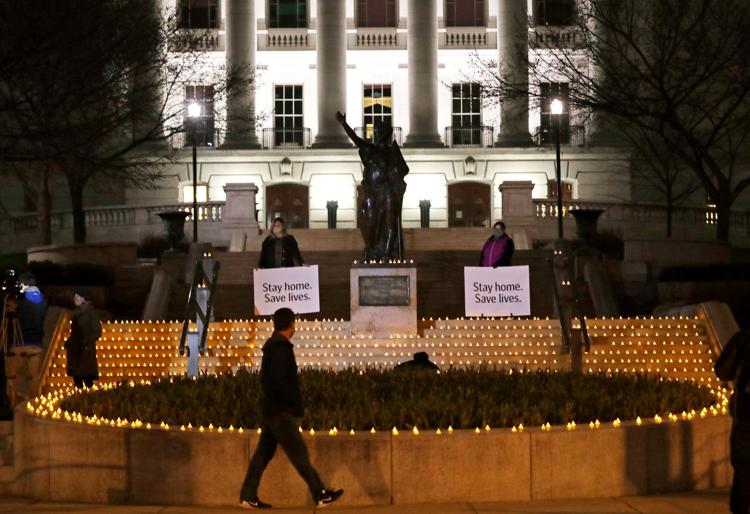 A fishing opener amid COVID-19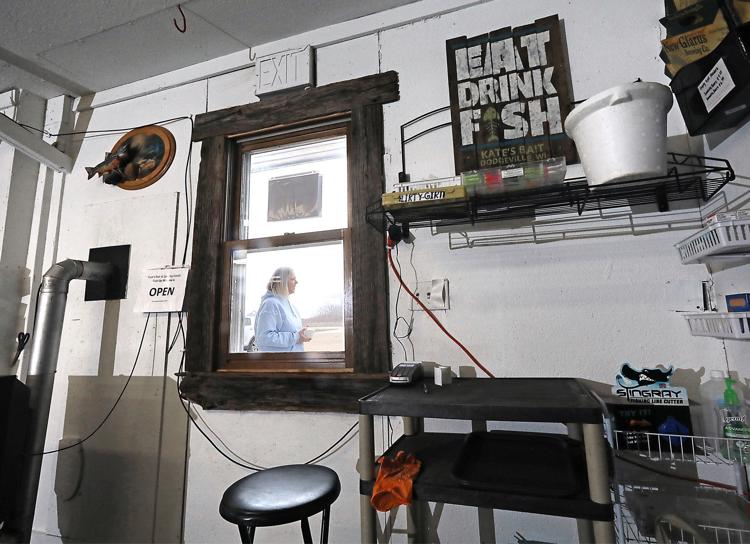 COVID-19 UW-Madison students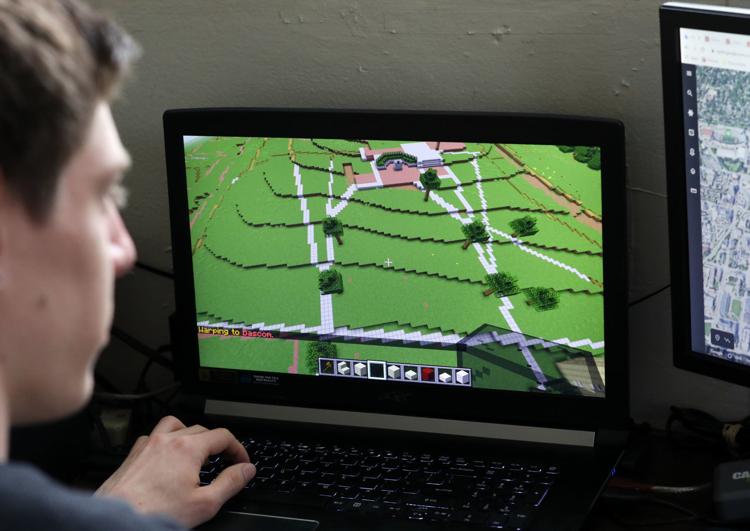 Covid Public Employees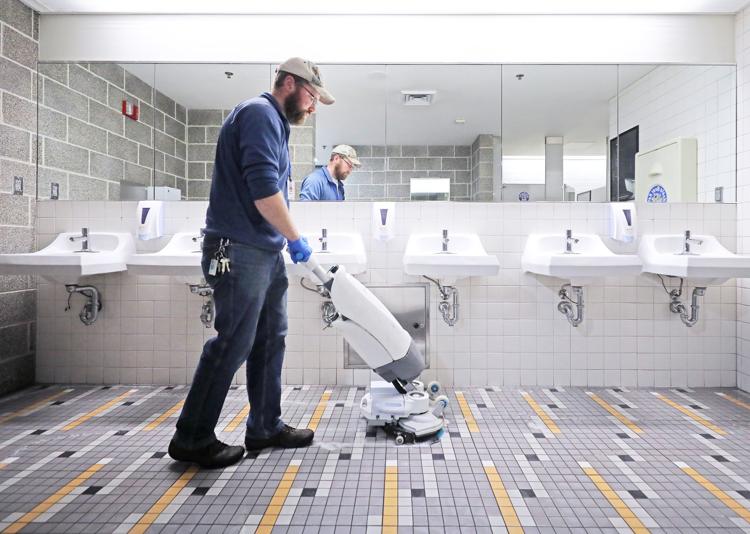 Act of Appreciation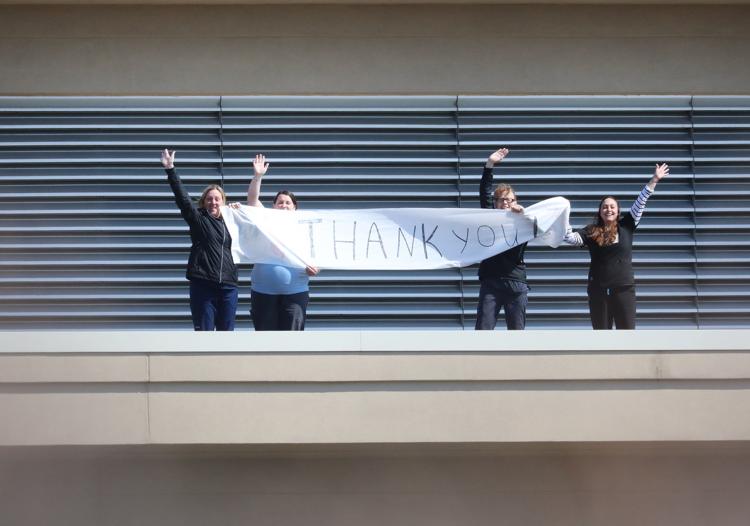 Brazelton with video screen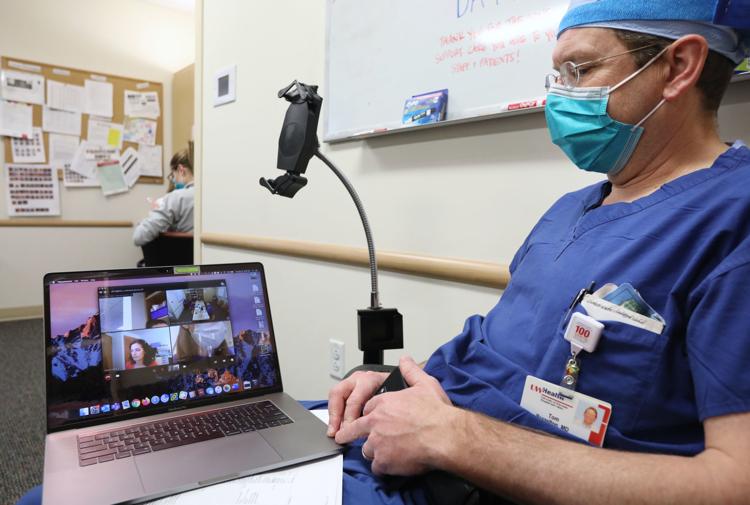 Saris stays busy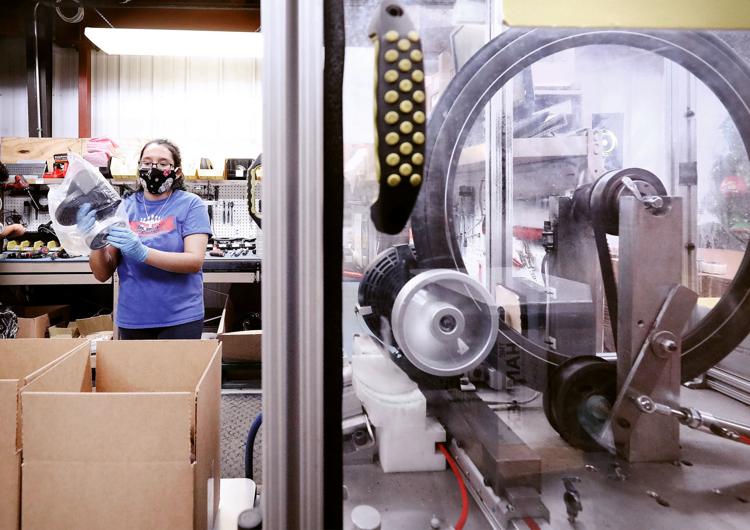 Absentee ballots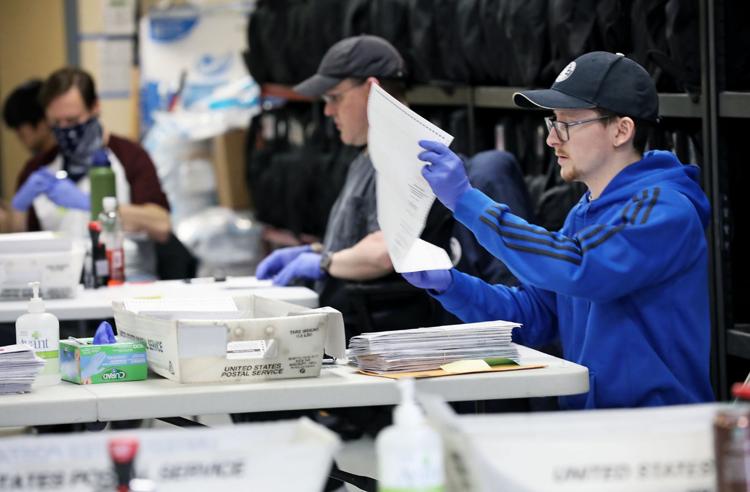 UW Covid Testing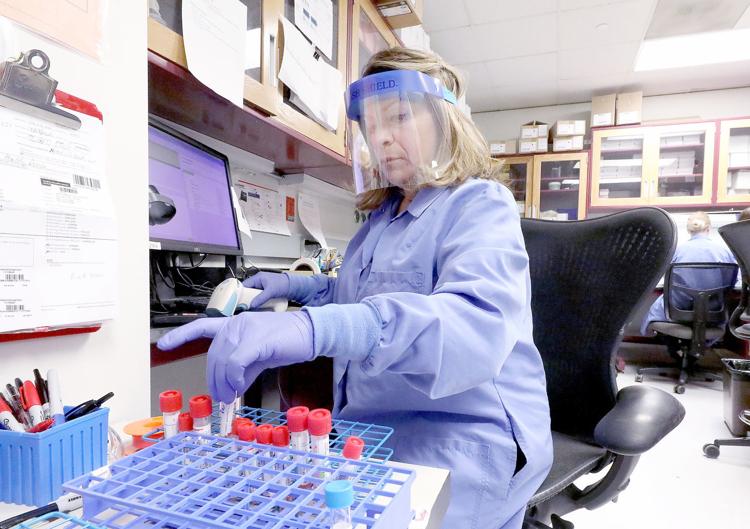 Covid State Parks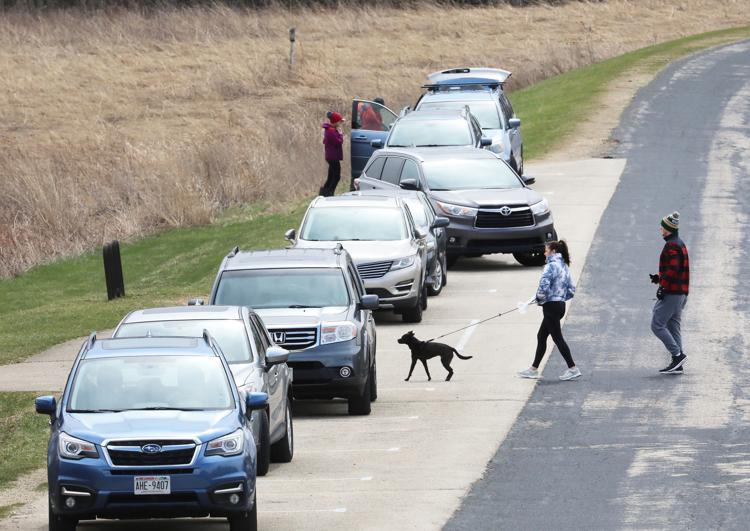 Easter baskets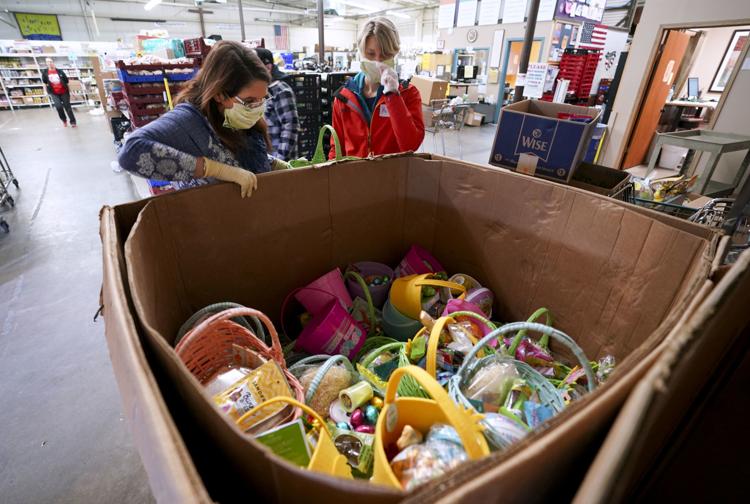 As social distancing progressed into an official order to stay in our homes, Madison has started to look more like an empty shell rather than …
Election Day with COVID-19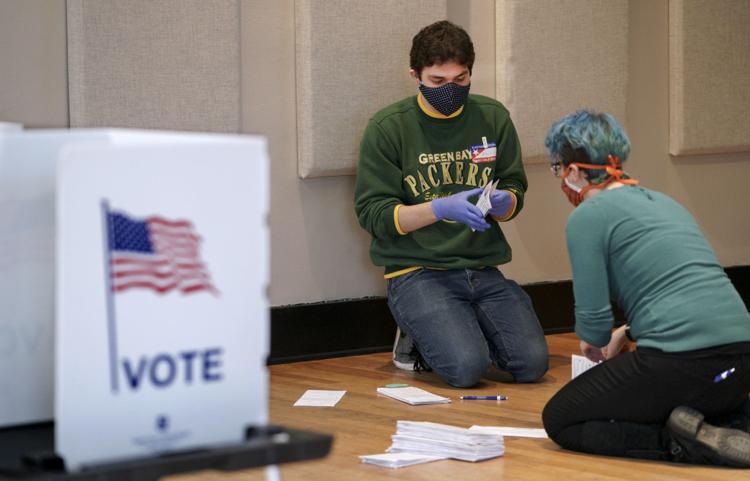 COVID-19 Journaling Project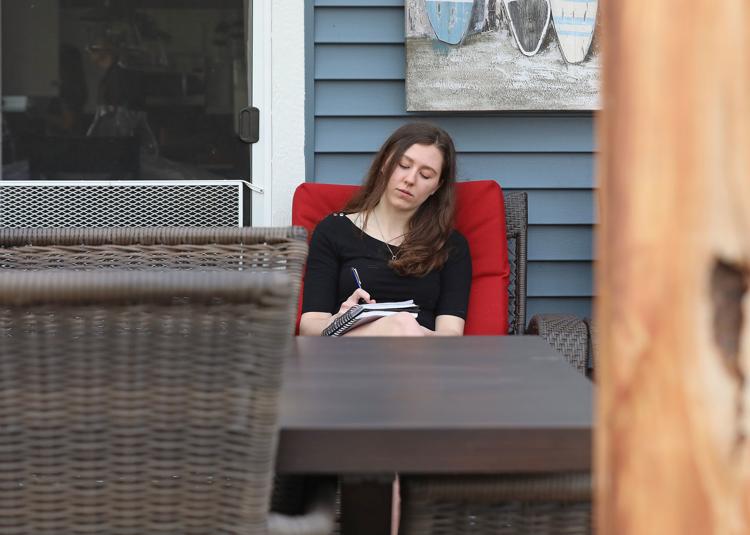 Election Day protest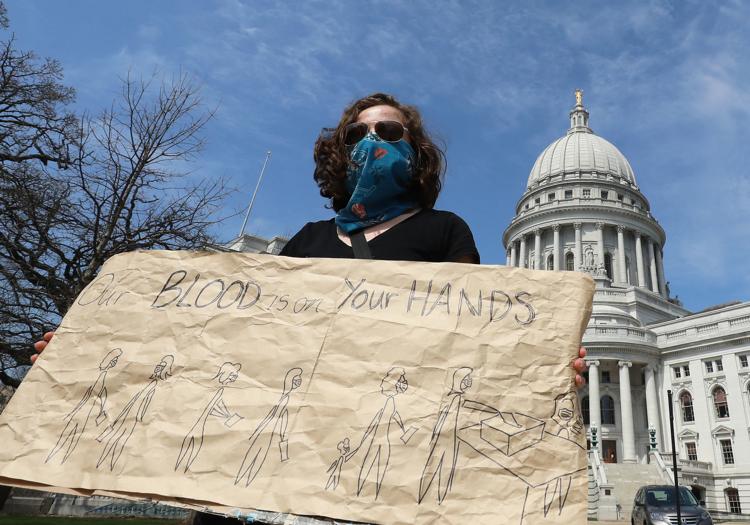 Election Day with COVID-19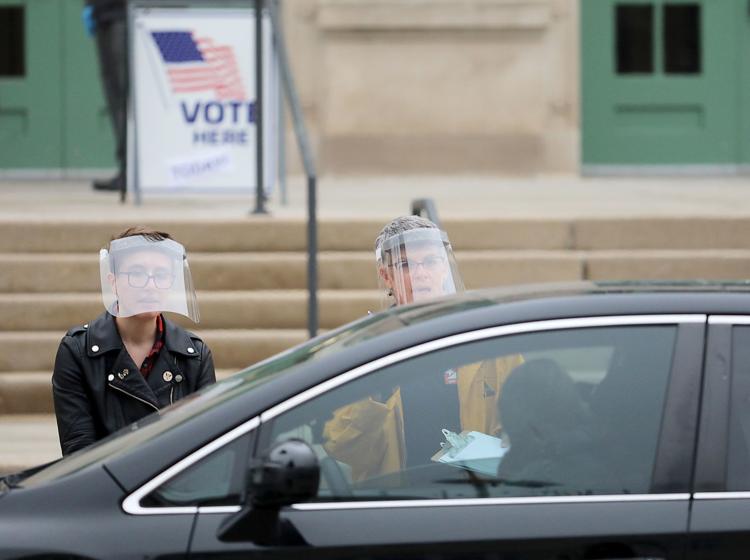 Honoring Essential Workers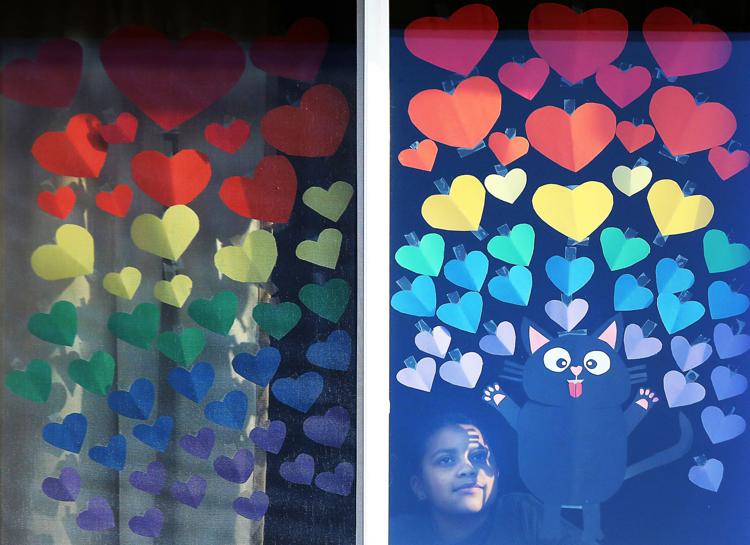 Metro Transit Butler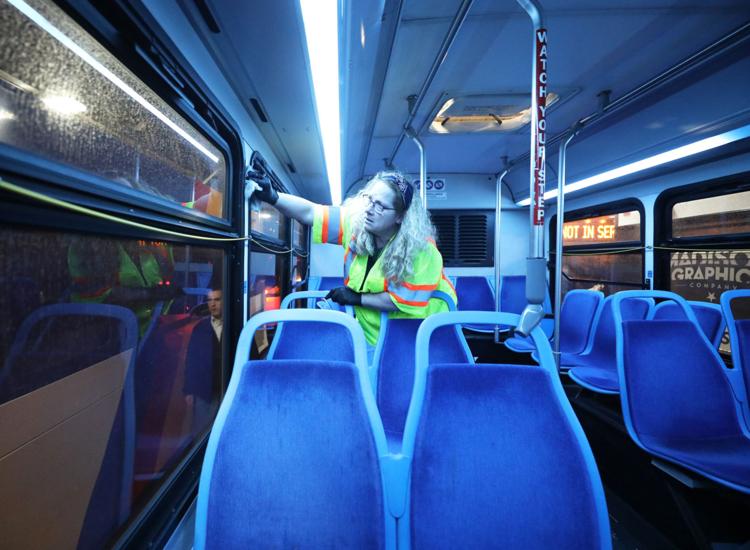 Election set for Tuesday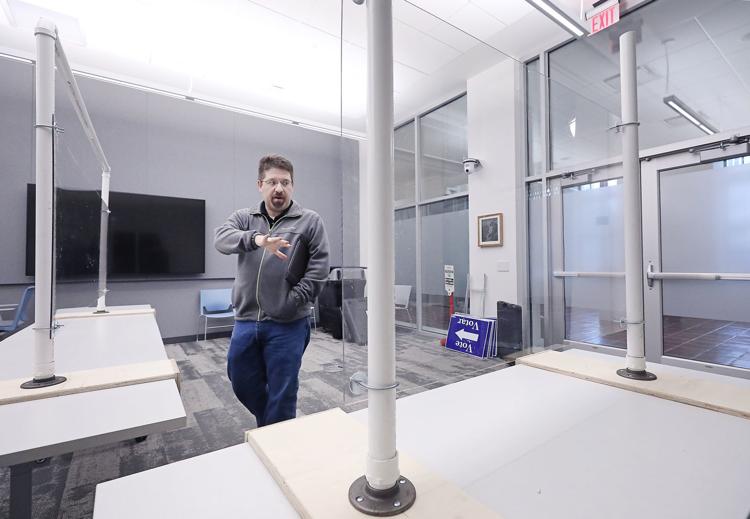 Robots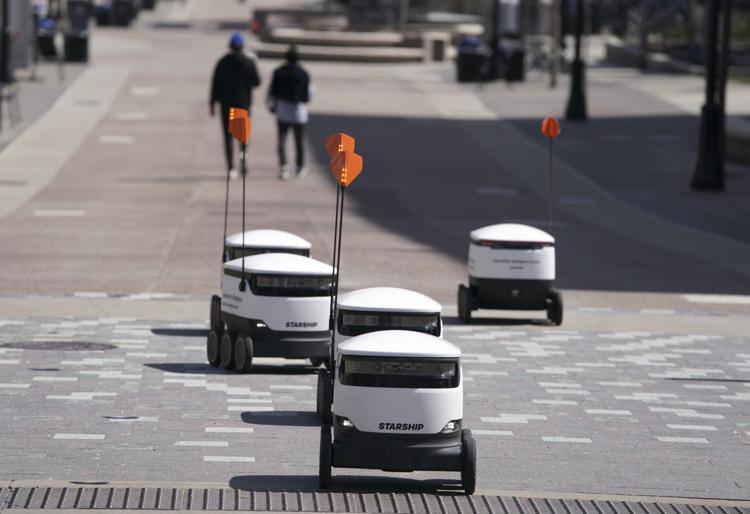 Nolan family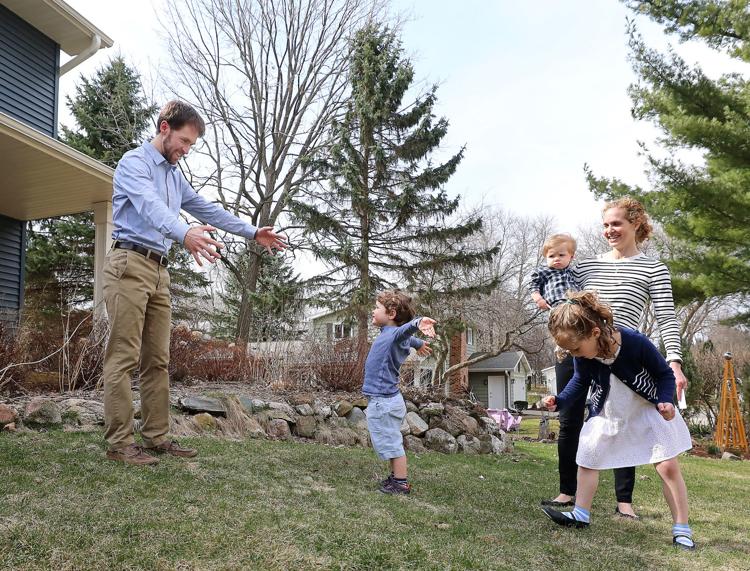 Stressed over closure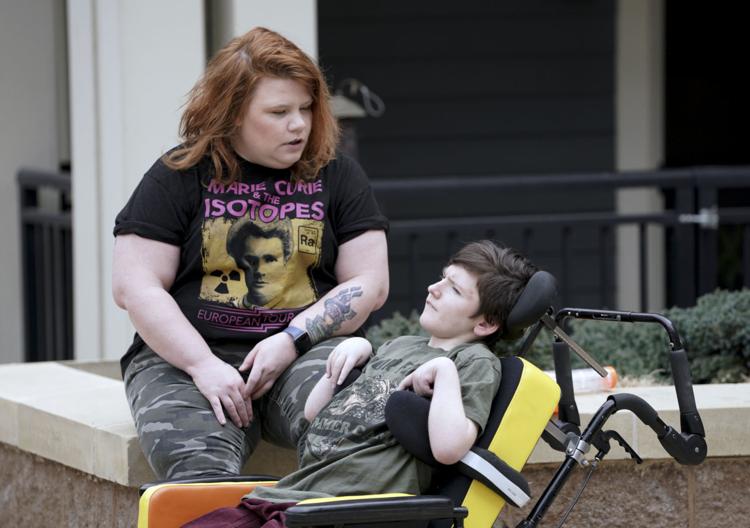 Amy Shircel, former COVID-19 patient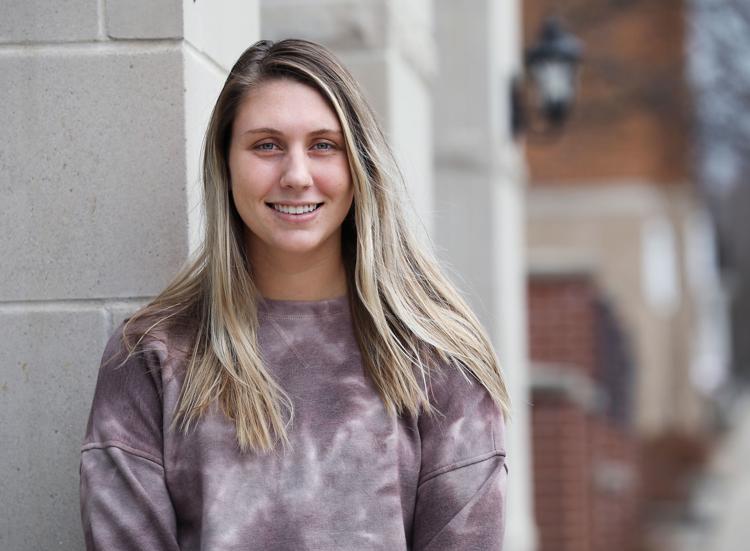 COVID-19 retail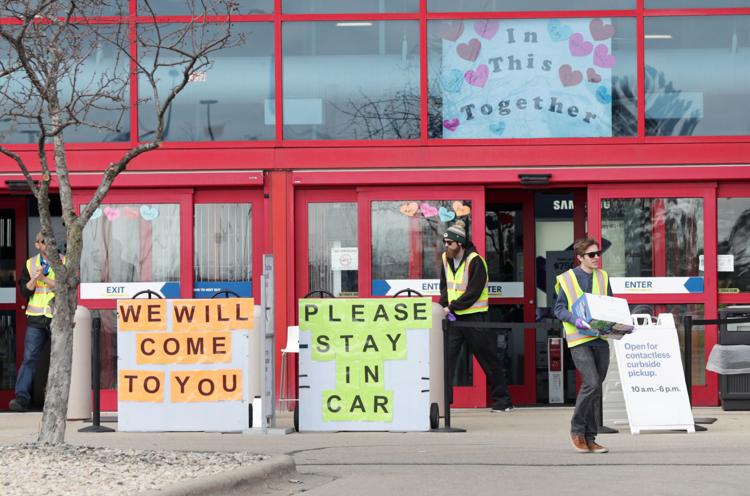 Playground closed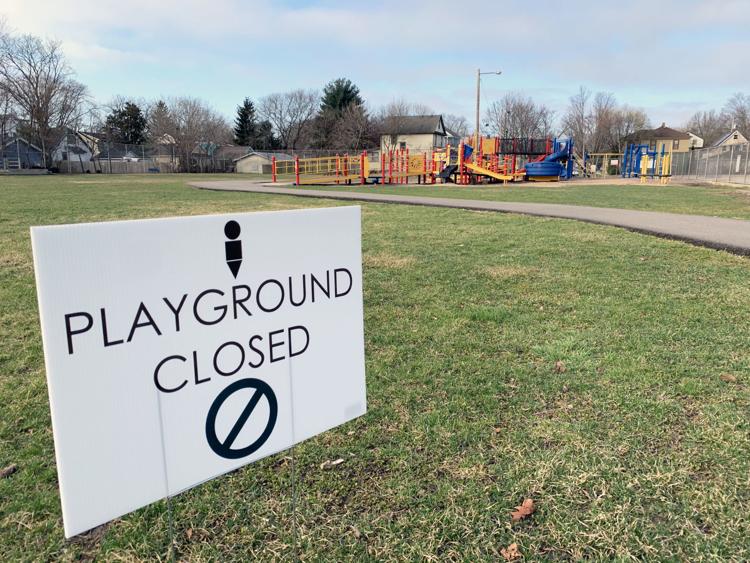 Little Library closed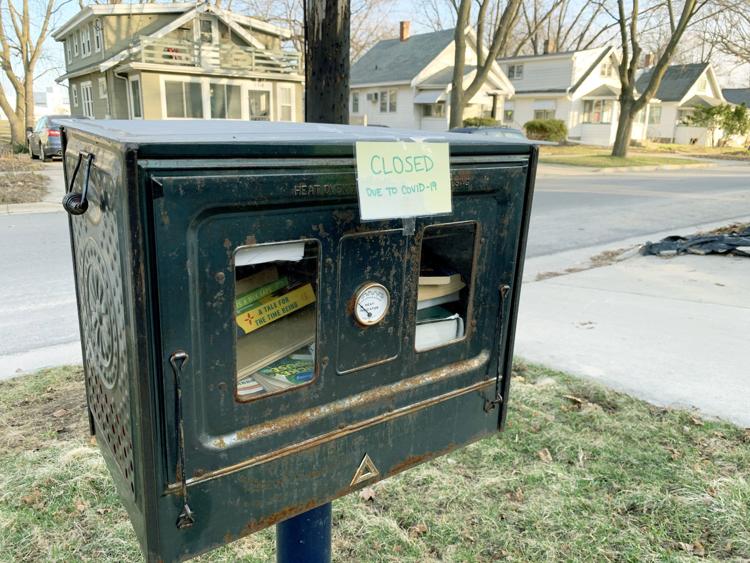 Entryway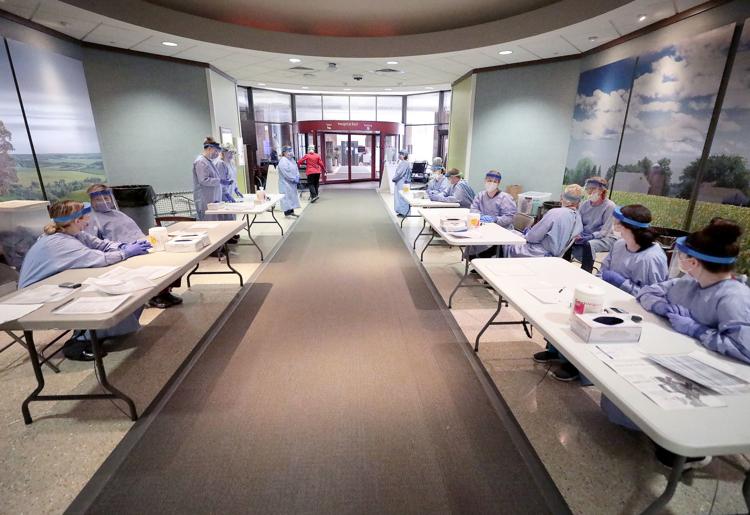 Face shields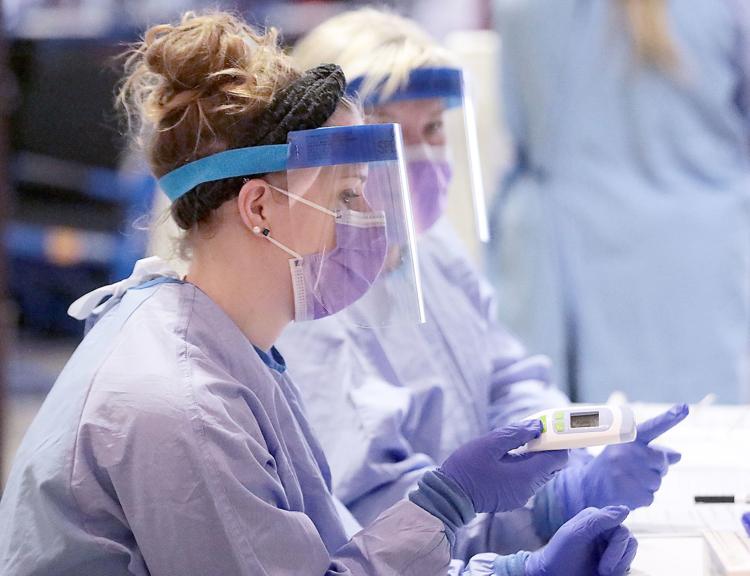 Carwash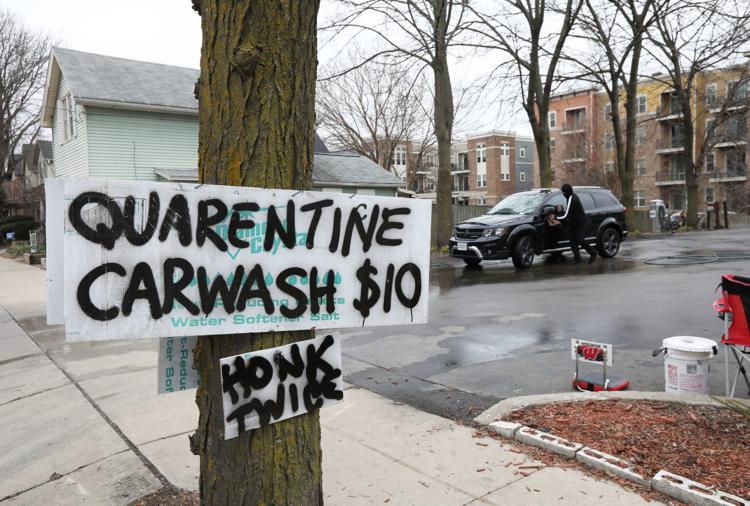 Rent strike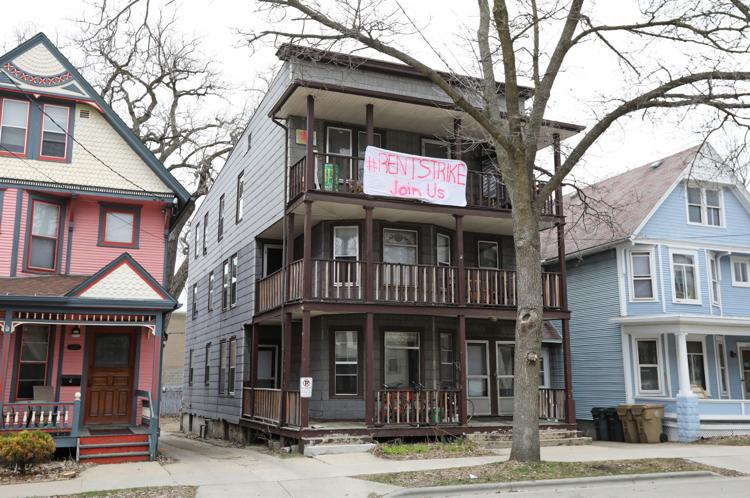 Election COVID-19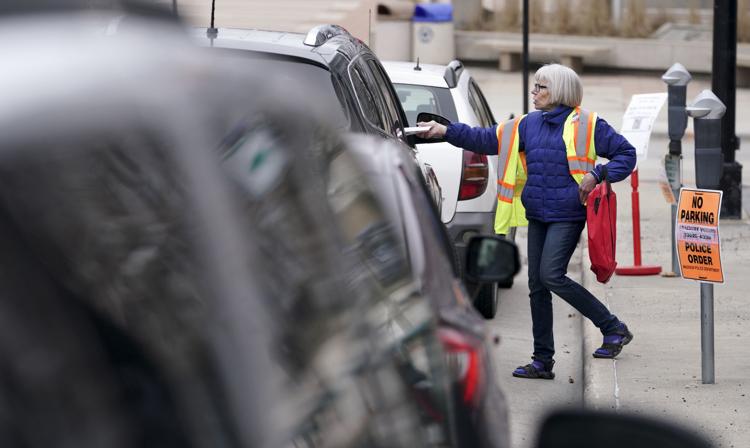 Precious Cargo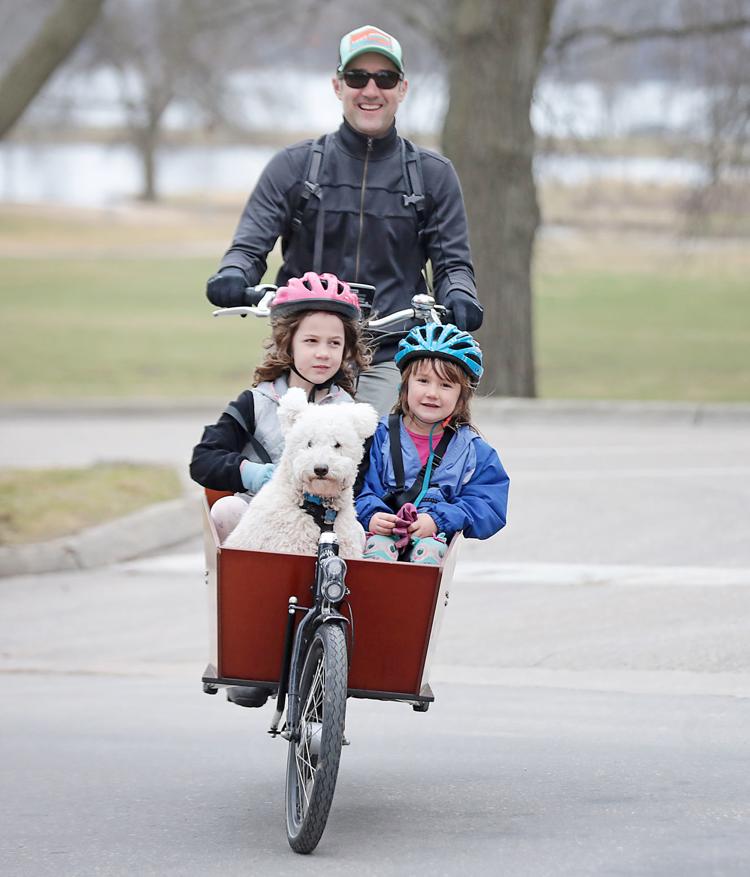 Chad Backes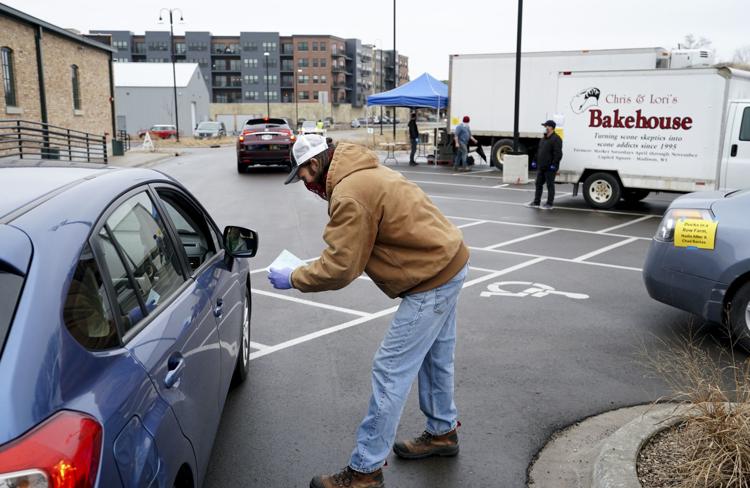 Lori and Chris Robson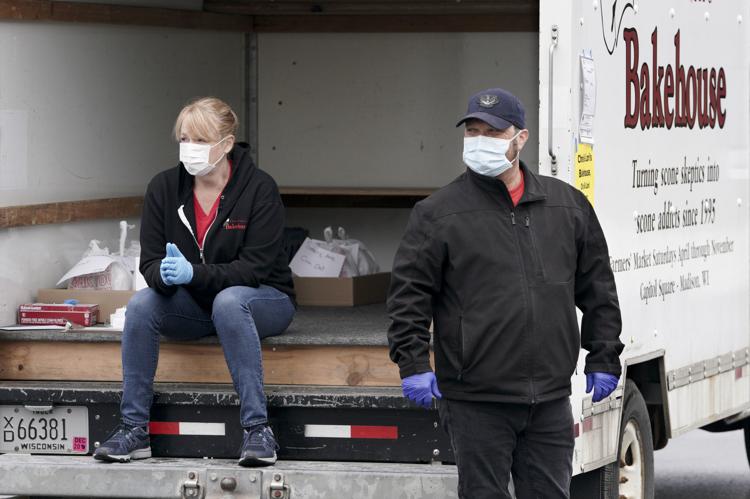 Tourism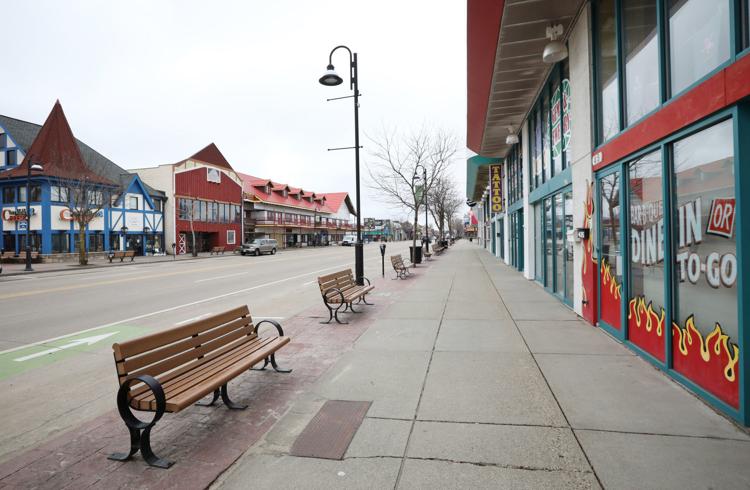 Tourism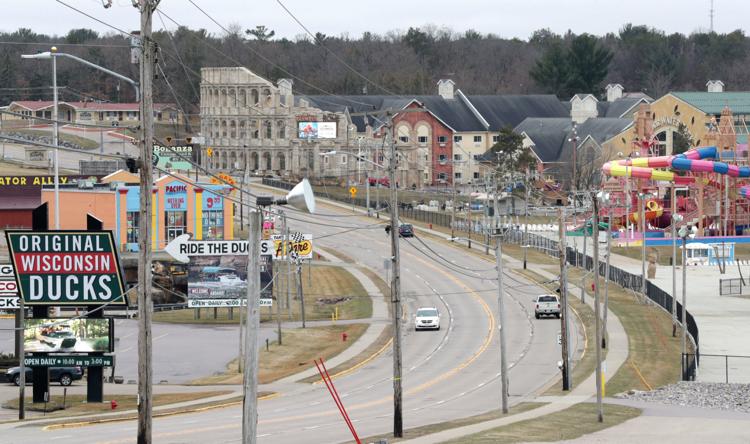 City Church live stream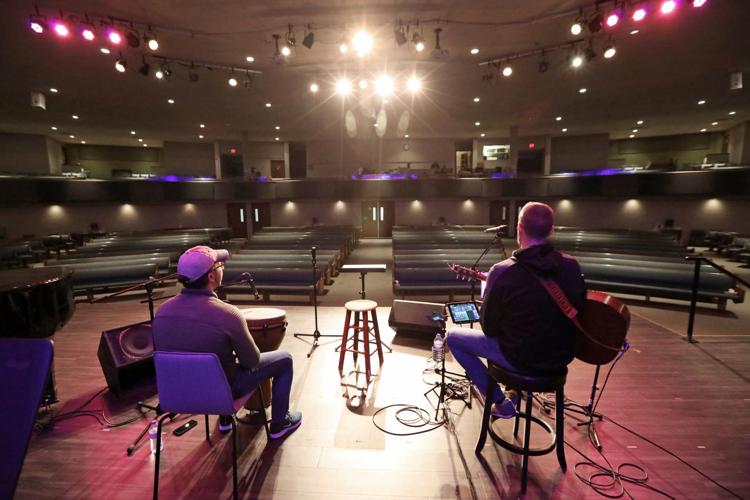 Covid Funerals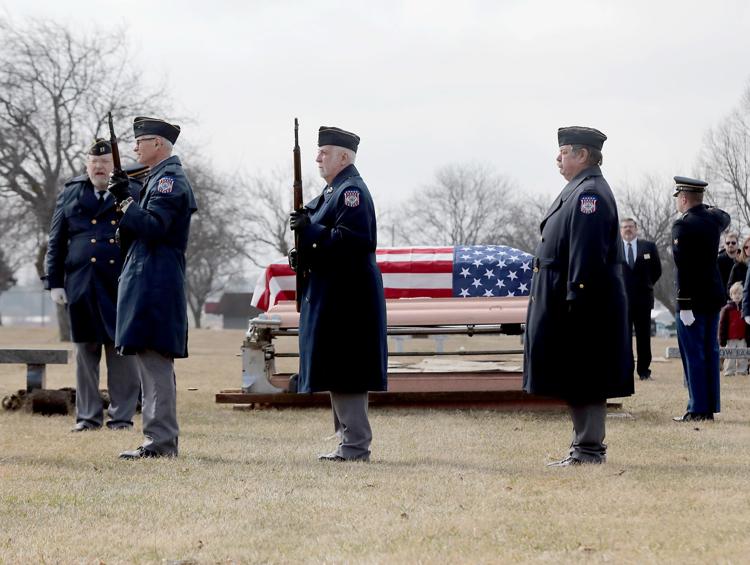 Covid Funerals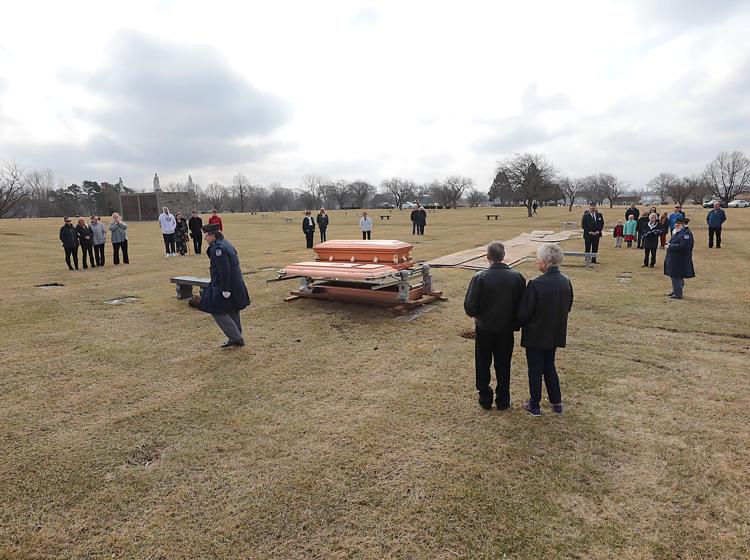 COVID-19 Sewn Masks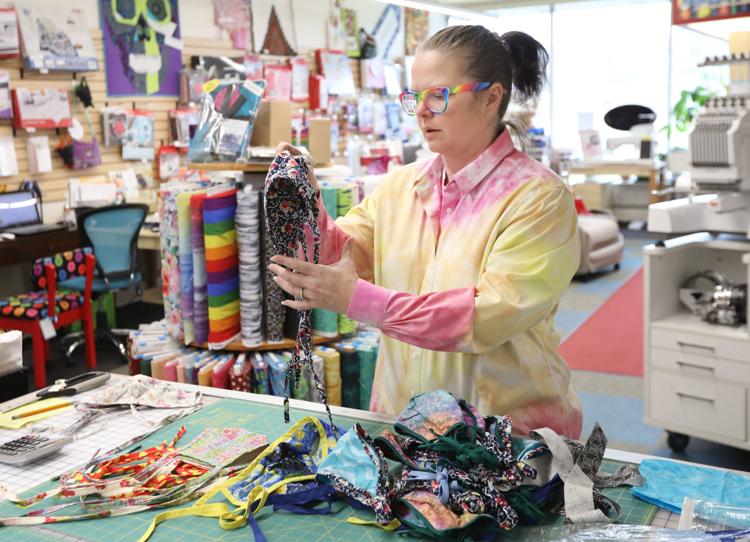 Traffic changes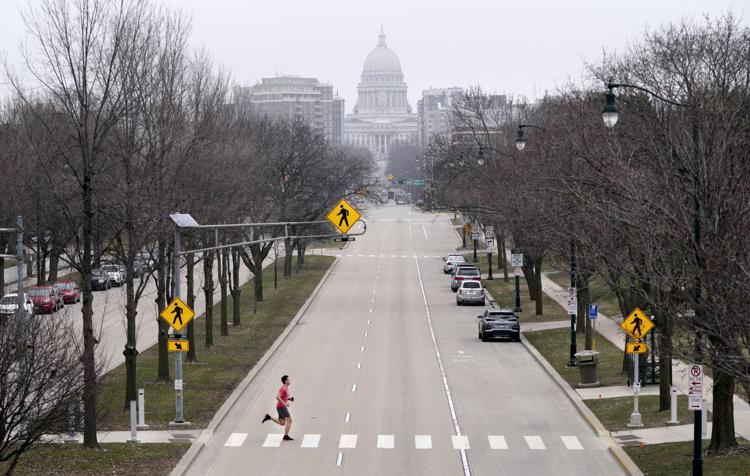 John Hicks getting a meal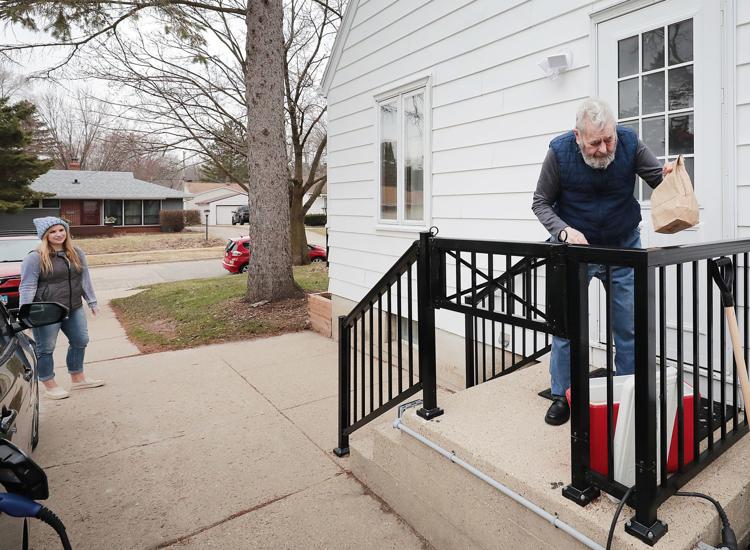 Rachel putting food in cooler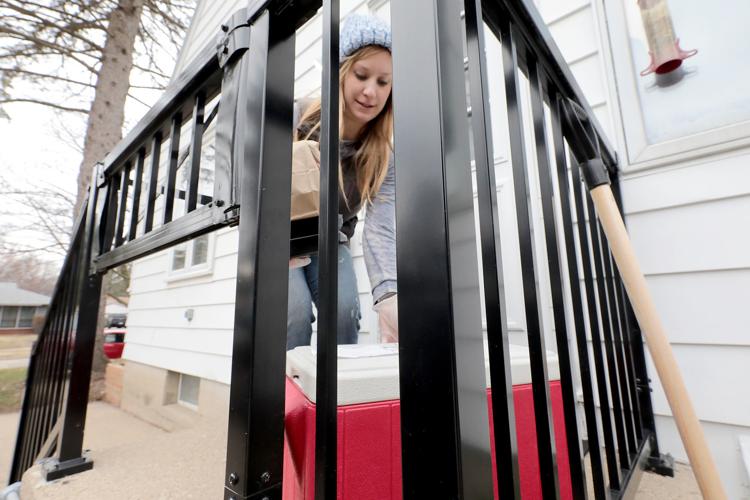 Mock Senate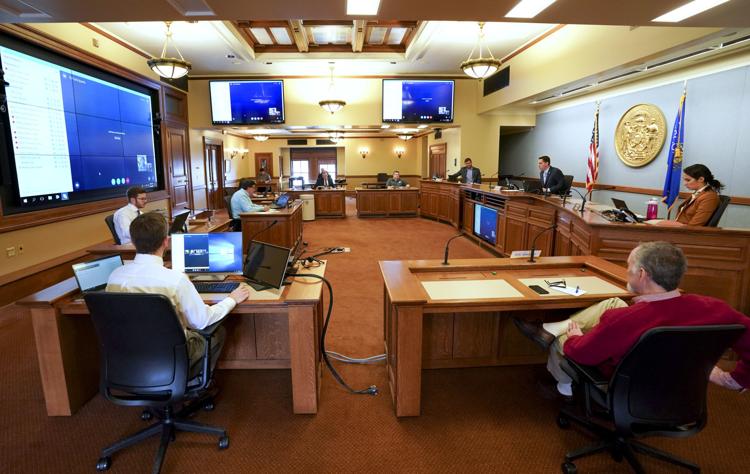 COVID-19 Ventilators 1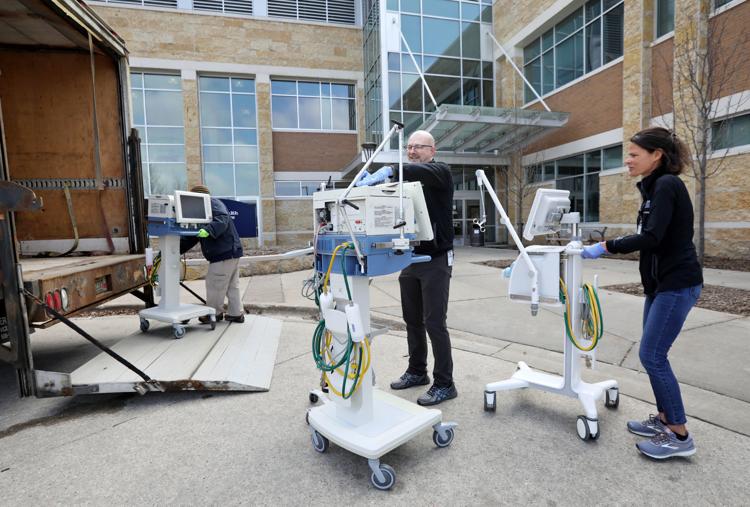 Covid Golf Courses 1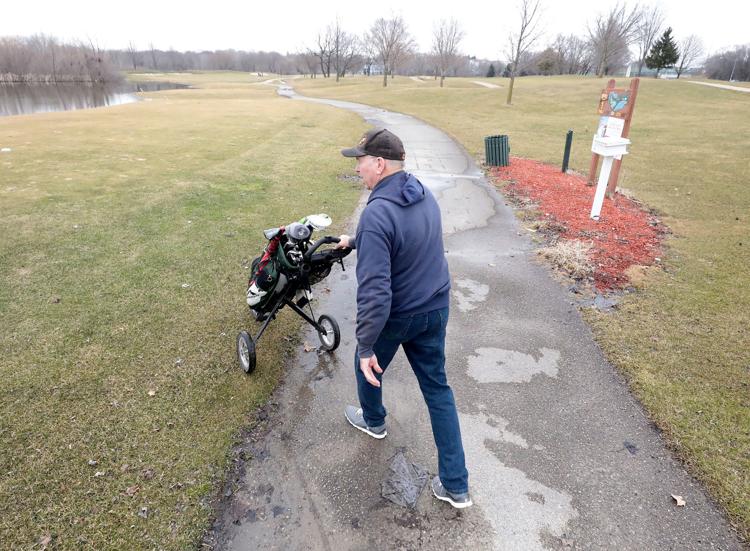 Tony Evers to order nonessential businesses to close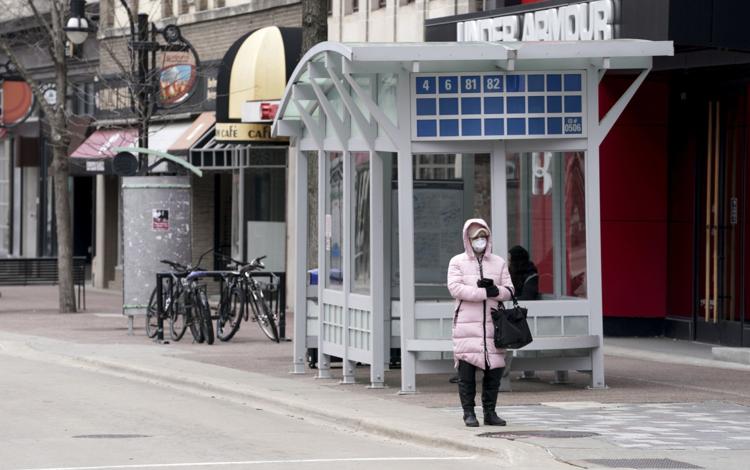 Tony Evers to order businesses to shut down to battle COVID-19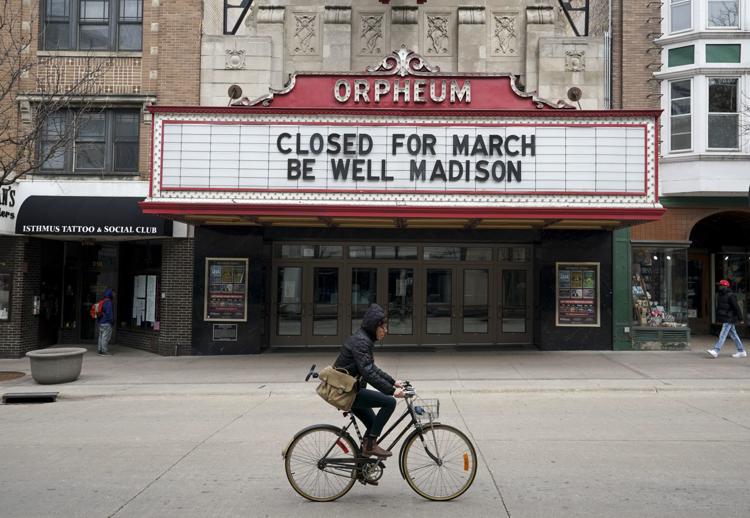 COVID-19-Bars and Restaurants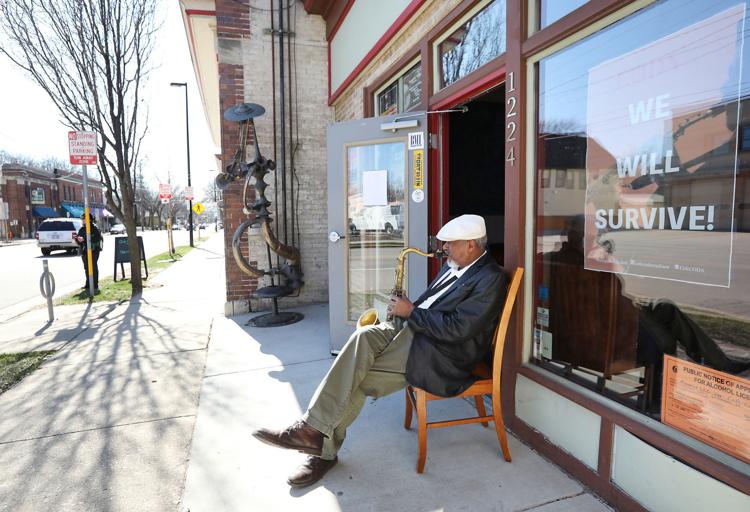 COVID-19 UW Virtual Match Day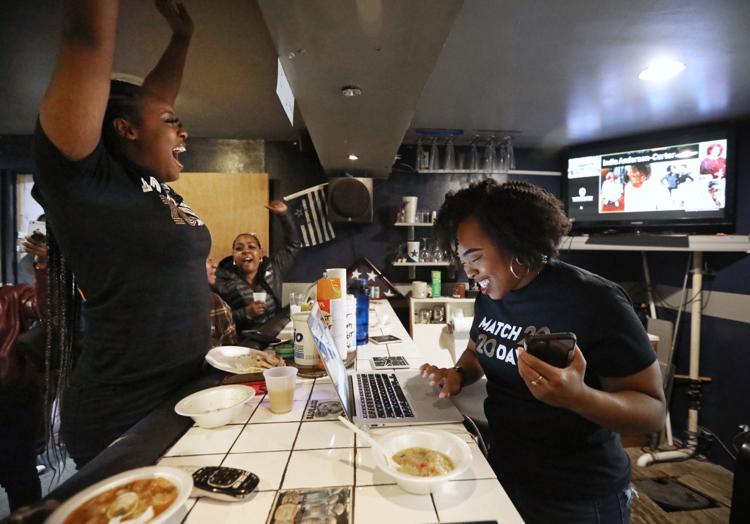 Covid State Street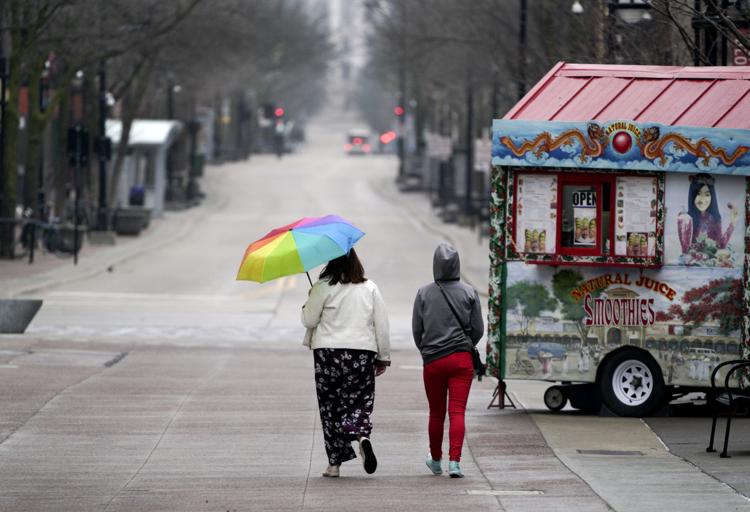 COVID-19 daycare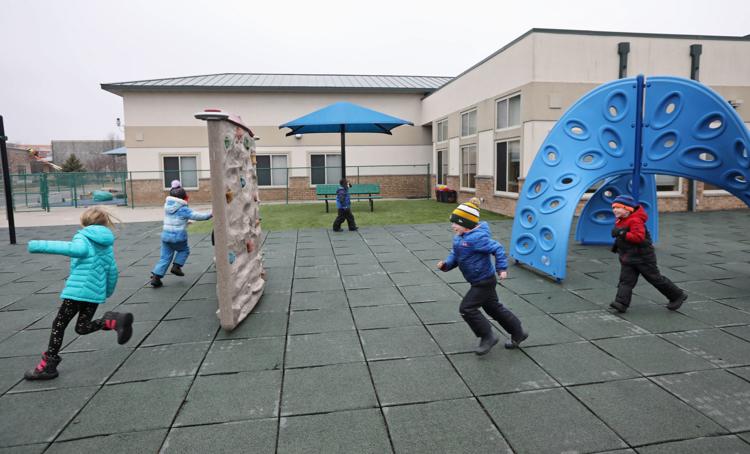 COVID-19 daycare
Barber Sherman Plaza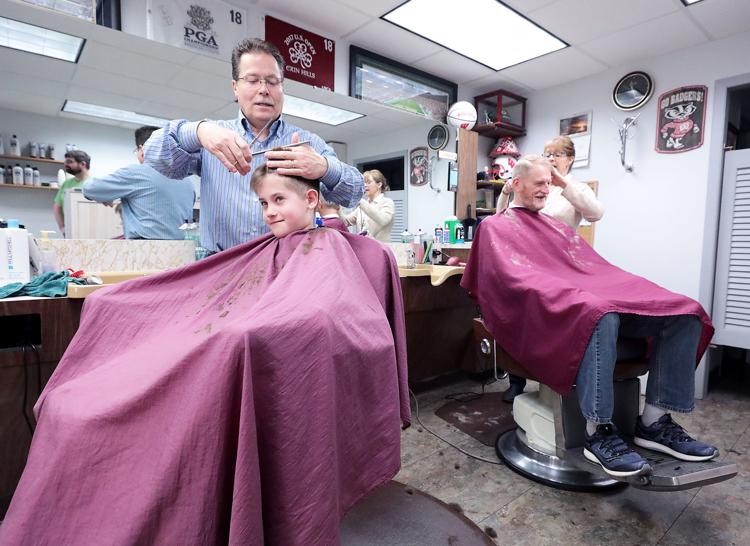 COVID-19 schools
COVID-19 schools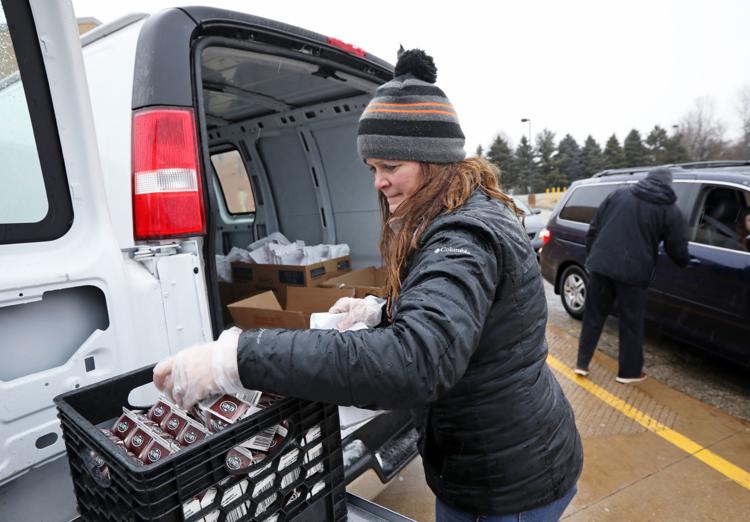 UW Moving to Online Only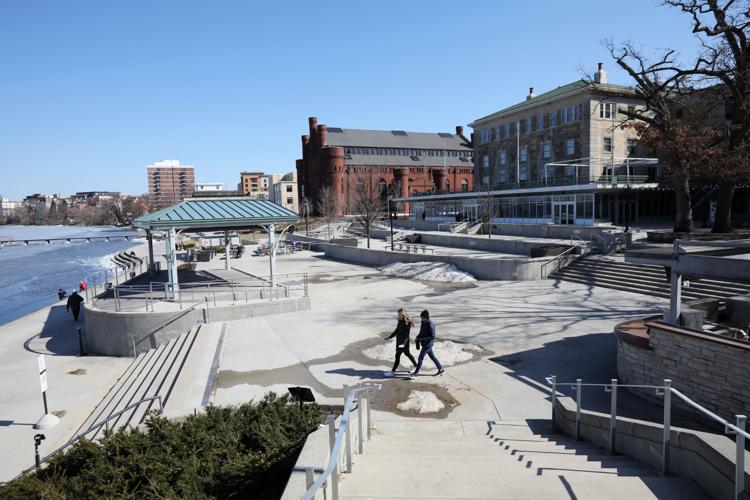 UW Moving to Online Only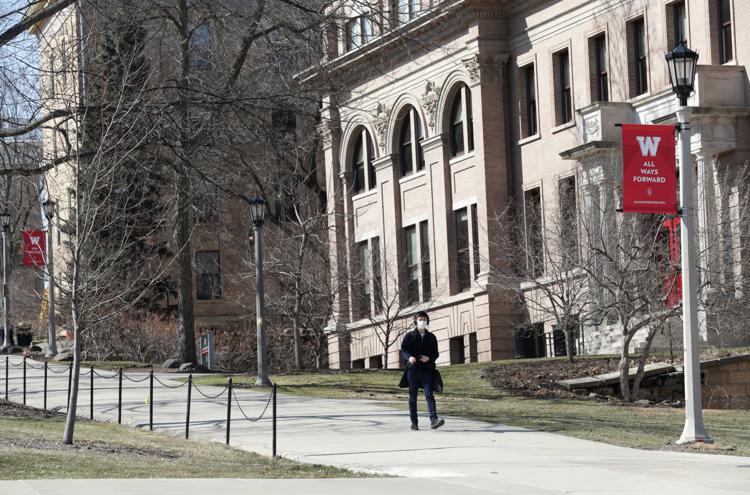 Covid Outdoors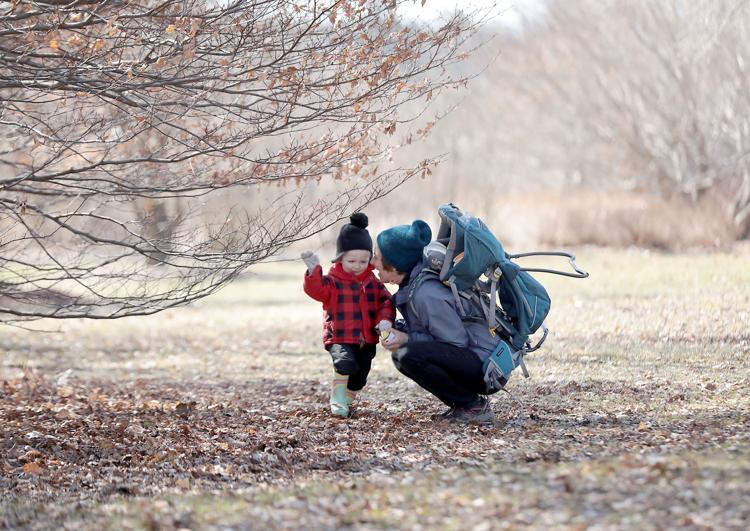 Covid Outdoors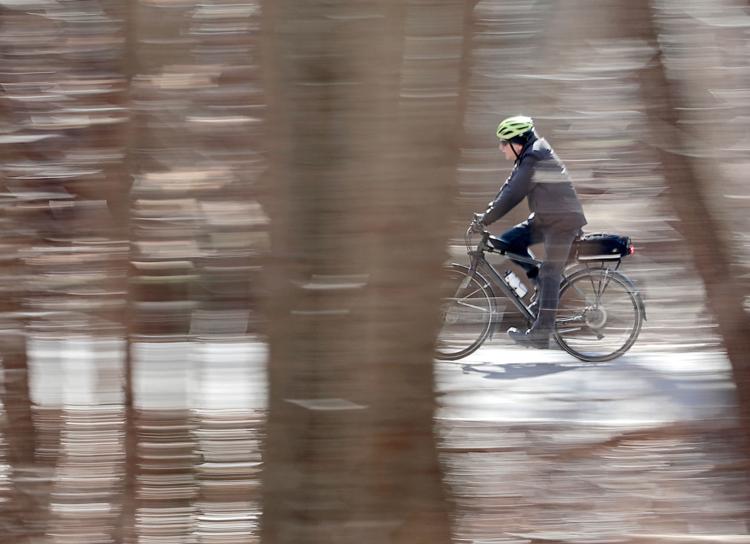 Stocking bags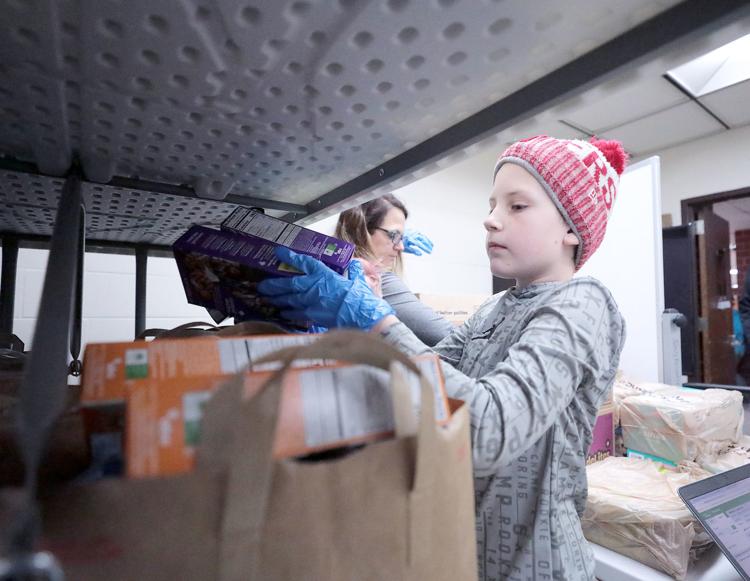 Madison school meals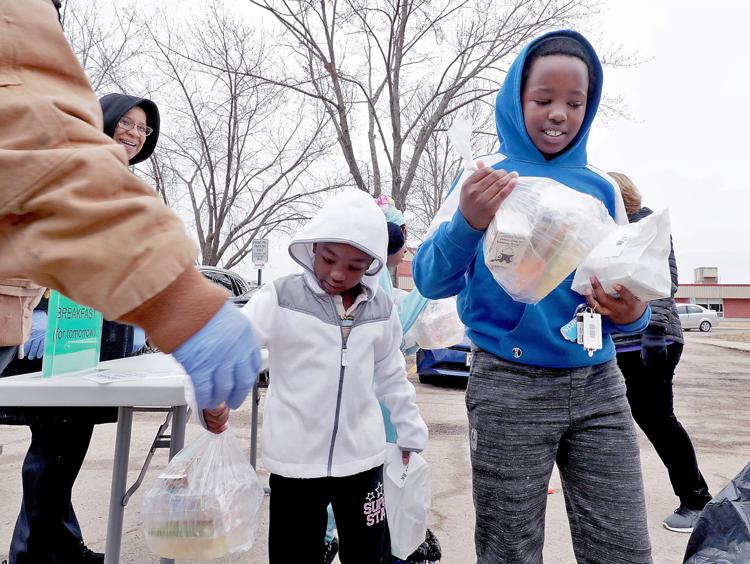 Hawk's Bar & Grill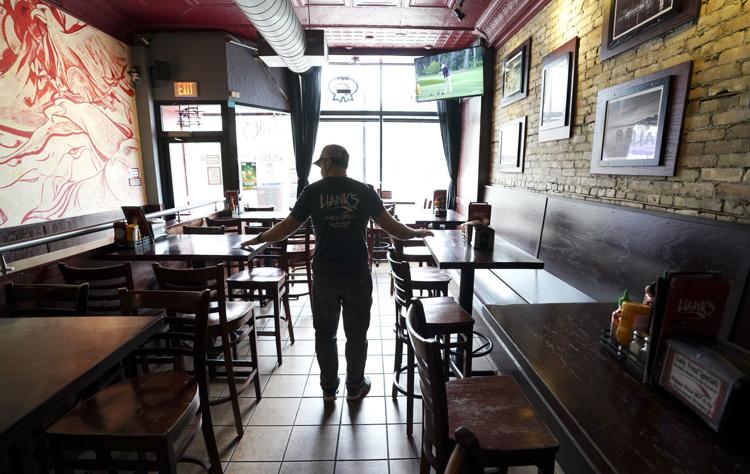 State Street -- Coronavirus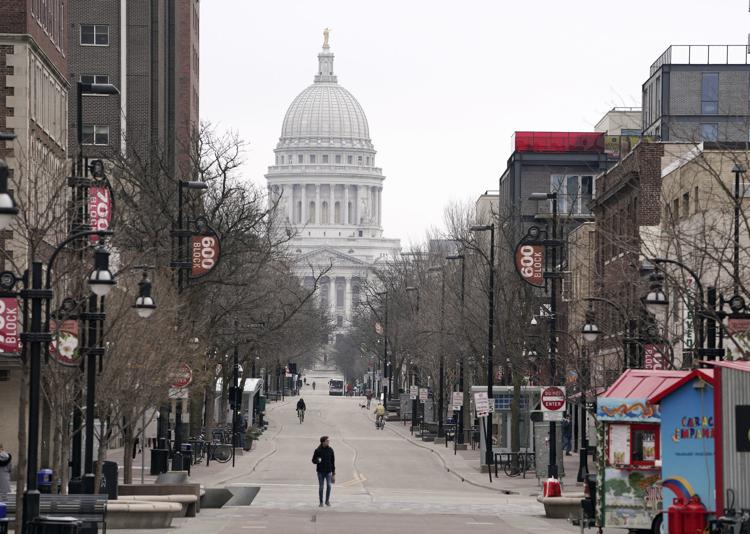 Speaking to changes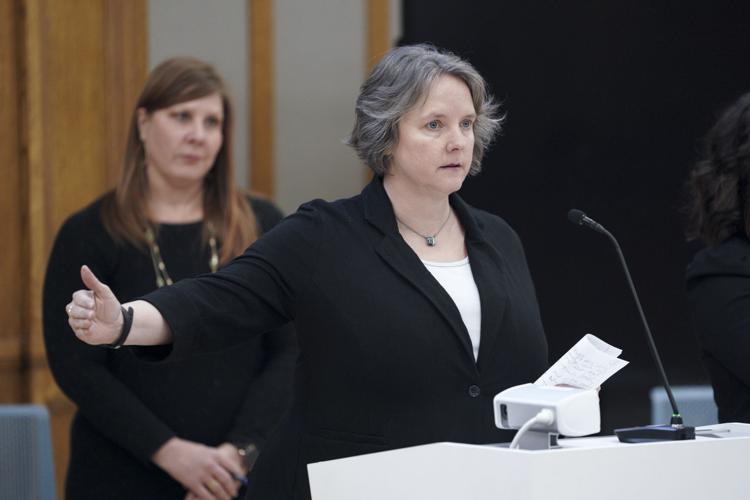 Jenifer Street Market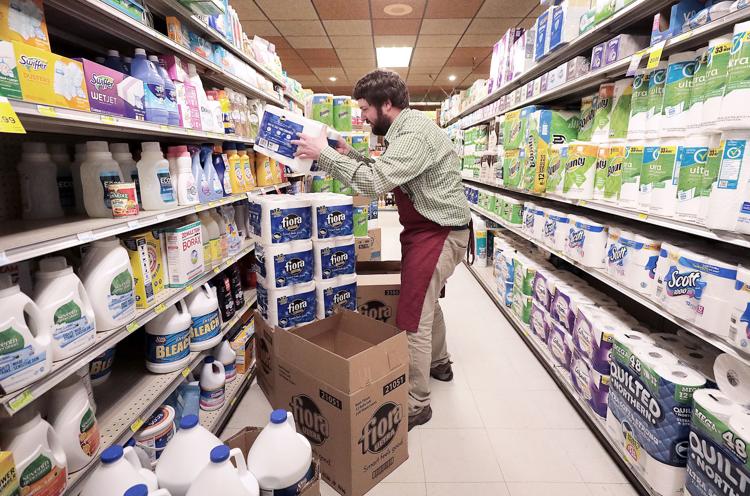 COVID-19 coronavirus UW-Madison campus dorm move-out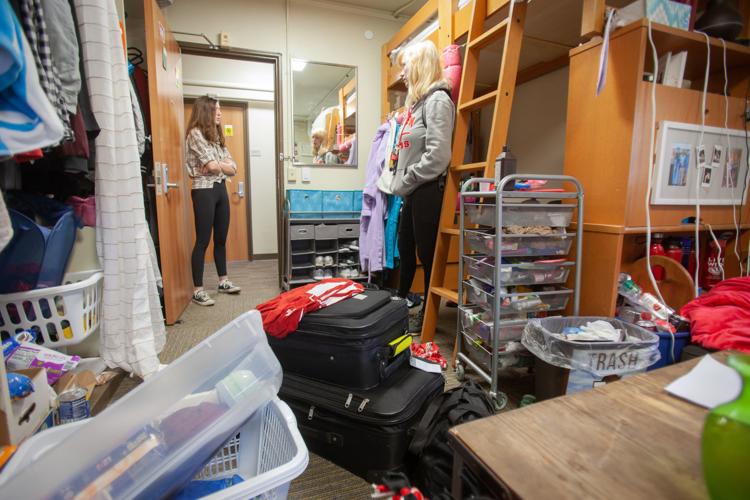 School closure news conference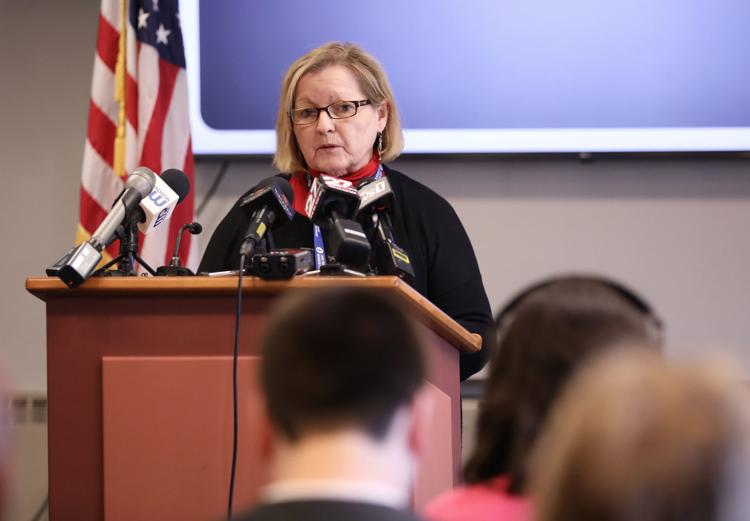 Coronavirus cleaning at UW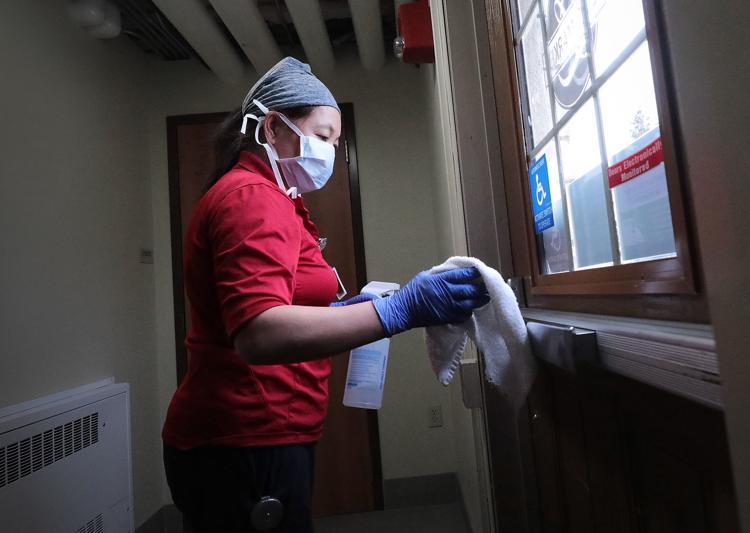 UW Spring Break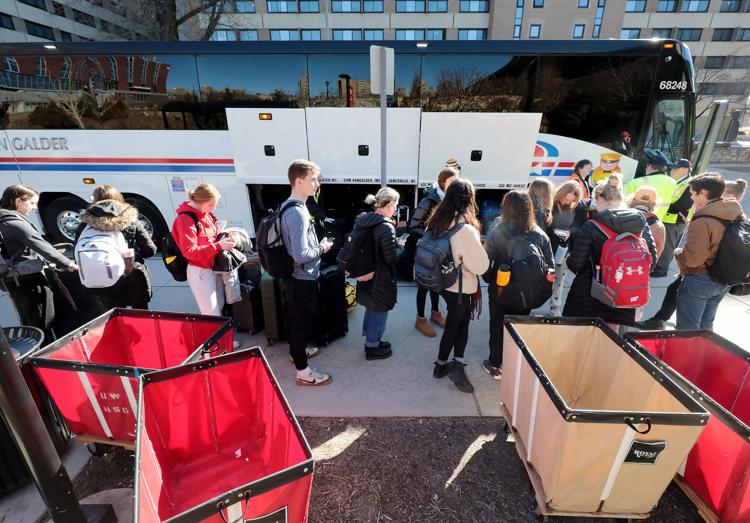 UW COVID-19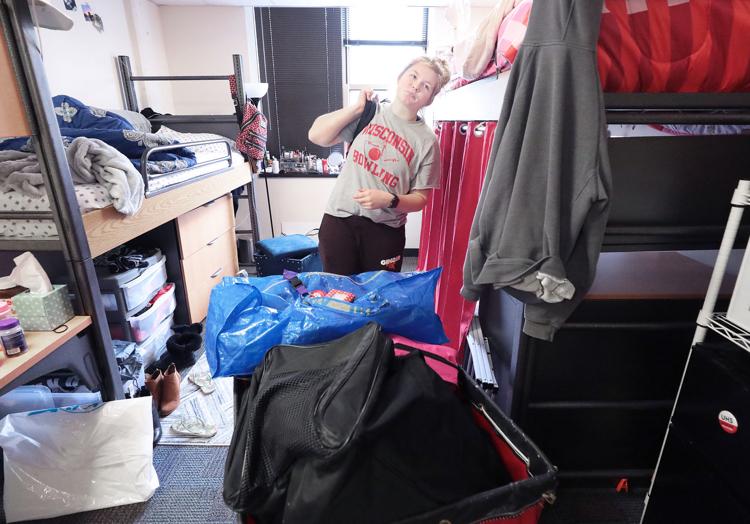 UW COVID-19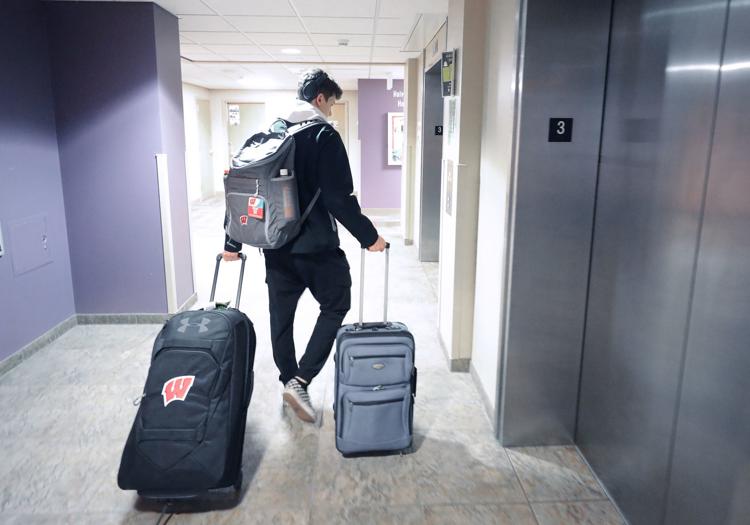 Evers news conference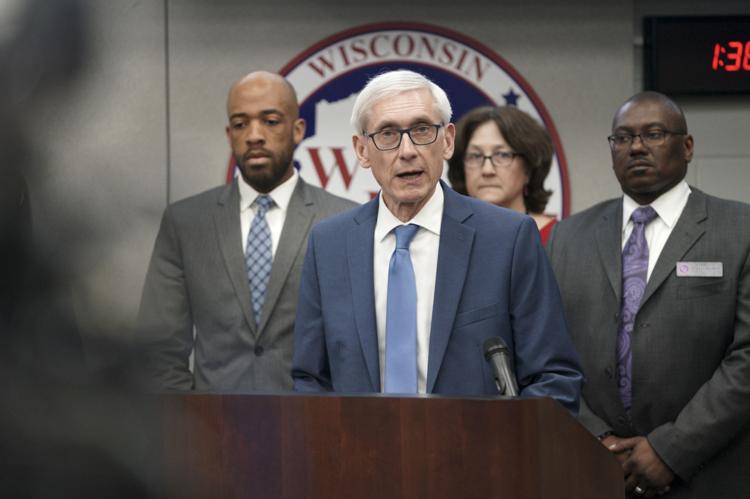 UW Covid-19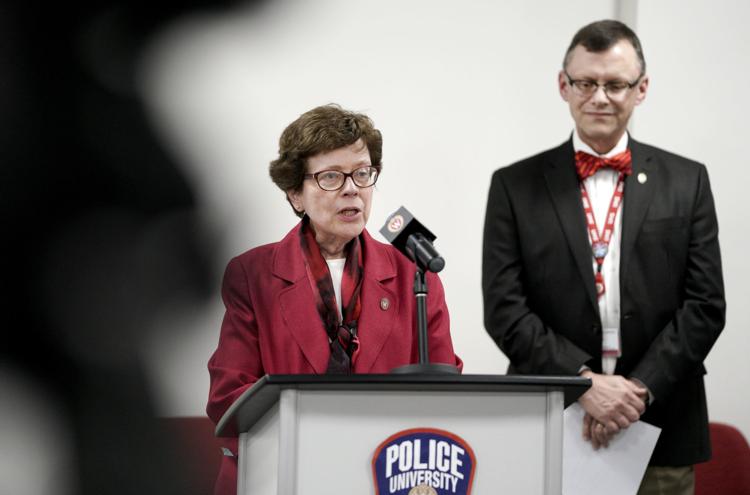 COVID-19 News conference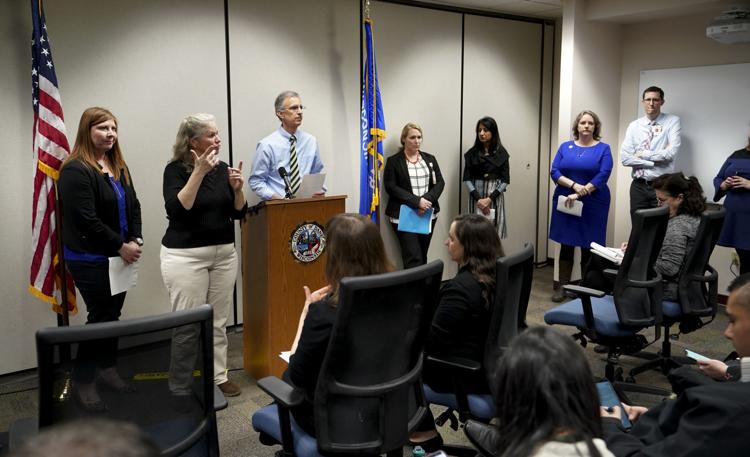 Safdar, Rhodes-Conway and Parisi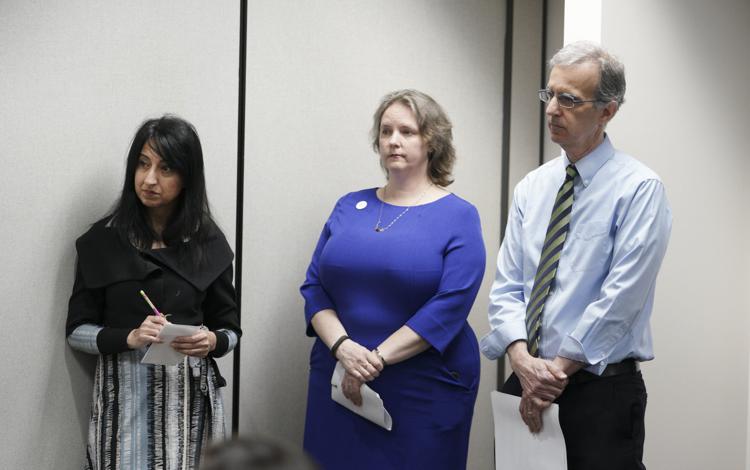 Concerned about COVID-19?
Sign up now to get the most recent coronavirus headlines and other important local and national news sent to your email inbox daily.