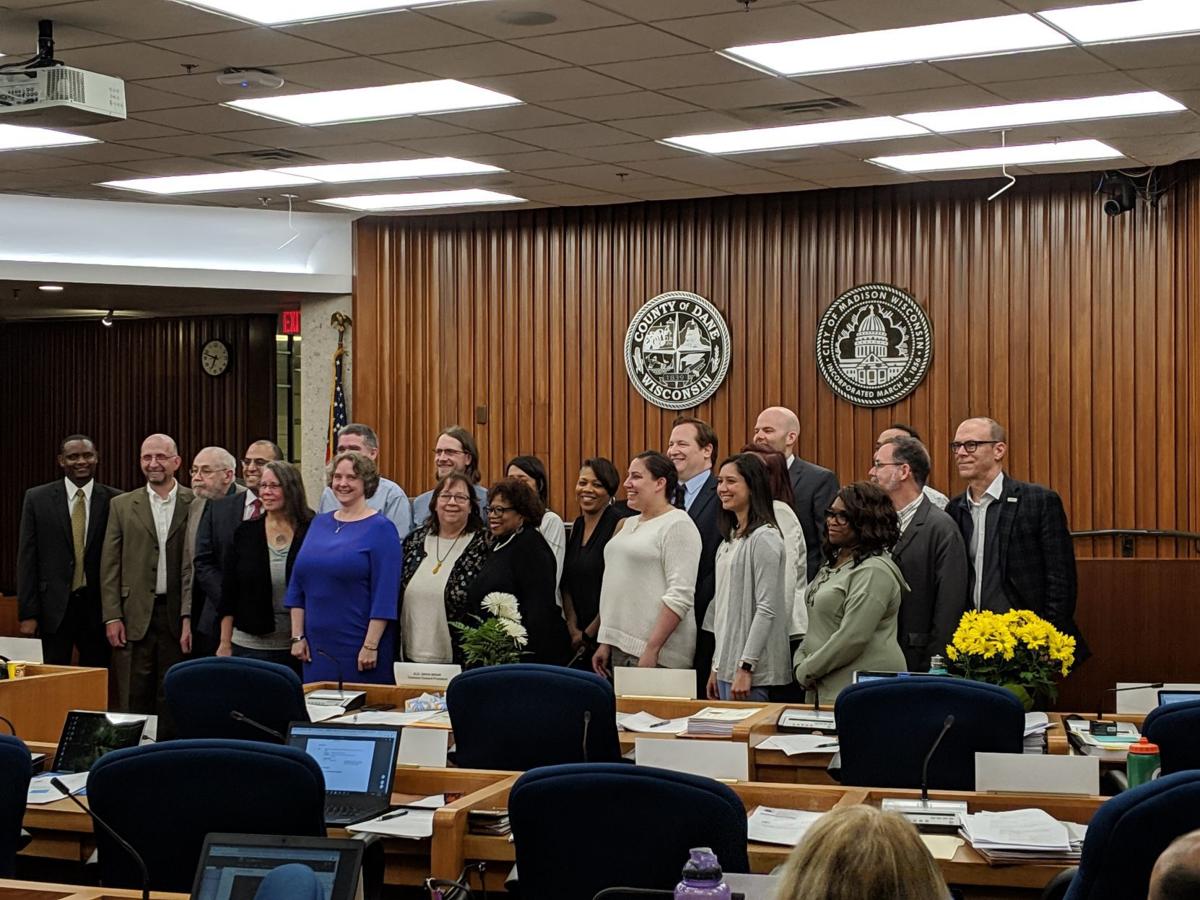 The new Madison City Council was faced with a light agenda for its first meeting, leading to an unusually short gathering Tuesday night.
The council took less than an hour to go through an agenda that included proposals extending the contract of the project manager of a prominent Downtown development and forming a group to address parking issues in Madison.
Nine members of the 20-person council are new and don't have experience holding an elected public office.
New councils haven't always had a quick first meeting with non-controversial issues, said Ald. Mike Verveer, 4th District.
"It's hit or miss," Verveer, the council's longest-serving member, said. "It's not planned this way."
The council approved a contract extension of more than $96,000 for Judge Doyle Square project manager George Austin.
The Downtown public-private development has been dogged by disputes between the city and a private developer, but three developers recently submitted proposals between $38.2 million and $52 million for mixed-use projects above a public underground parking garage nearing completion.
Council members also passed a proposal authored by former Ald. Ledell Zellers to have a team of city staff members analyze parking in Madison.
Staff members will make recommendations by the end of April 2020 to help develop potential ordinance and policy changes, as the need for parking increases amid population growth and new development.
The city's partnership with the Central Business Improvement District has led to events like the Madison Night Market.
All three proposals passed unanimously with little discussion.
The council's next meeting is scheduled for April 30.