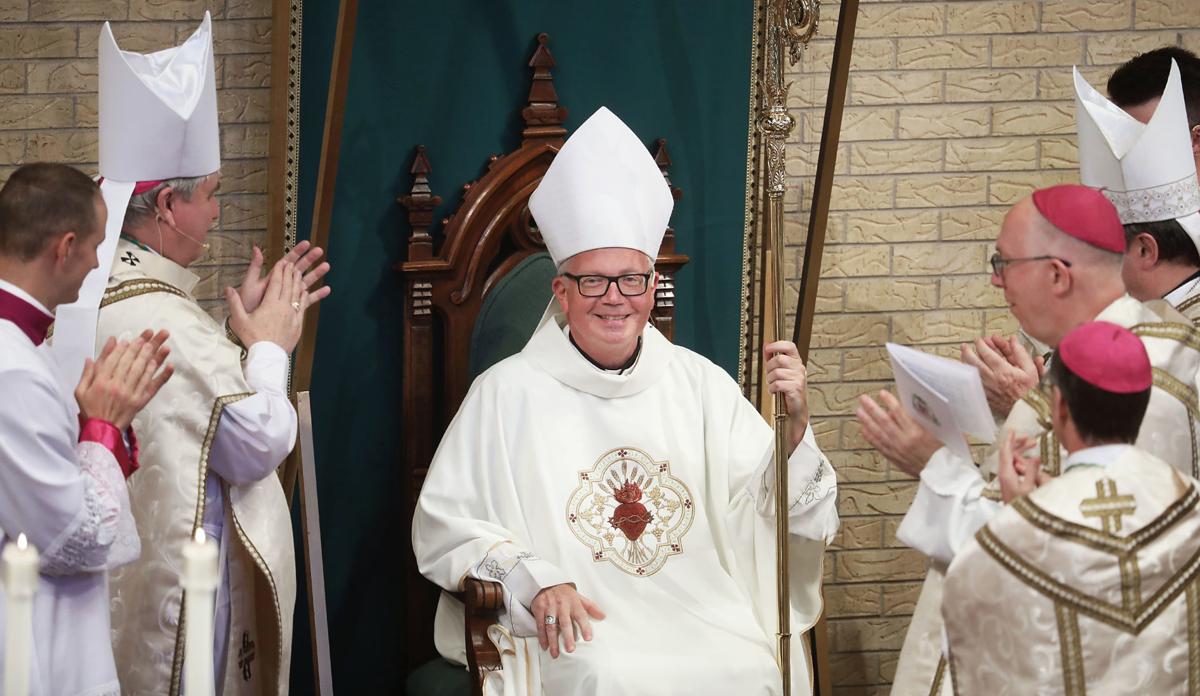 The Madison Catholic Diocese's new bishop, Donald Hying, delivered a message of love and a promise of openness Tuesday during his installation as spiritual leader of 182,000 parishioners.
"Please don't ever be afraid to approach me, challenge me, tell me hard truths," Hying told hundreds of parishioners and priests during the two-hour celebration at Saint Maria Goretti Church on the city's Southwest Side.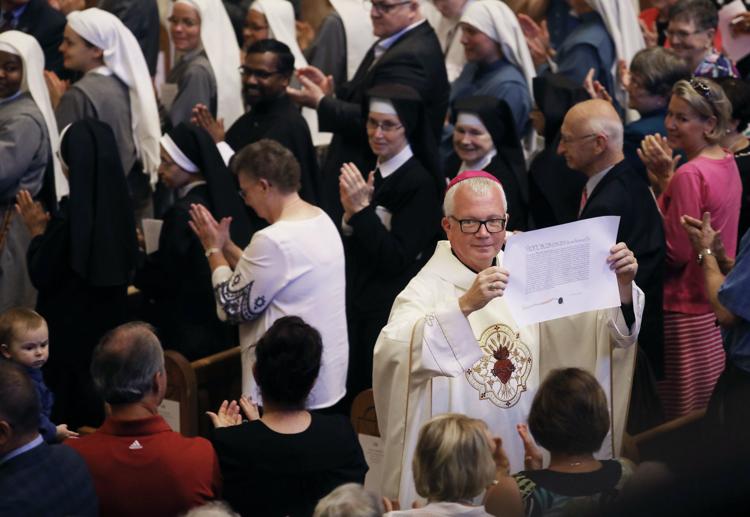 He told the diocese's priests that he would be there for them.
"You will always have my heart, and you will always have my cell number," Hying said, drawing laughter.
The West Allis native had served since 2015 as bishop of the diocese of Gary, Indiana. He replaces Robert Morlino, who died Nov. 24 at age 71.
"I didn't know Bishop Morlino well, so I hesitate to comment on what makes us different," Hying said. "I know what holds us in common, and that's our love for the Lord and the church."
Hying said he wanted to hear from priests and church leaders before he considers any changes in direction.
You have free articles remaining.
"My first priority is really just to visit all of our parishes and schools and get to know our priests and our leaders," Hying said. "I really feel that it's in the context of building those relationships that we can come to discern what the Lord's asking us to do."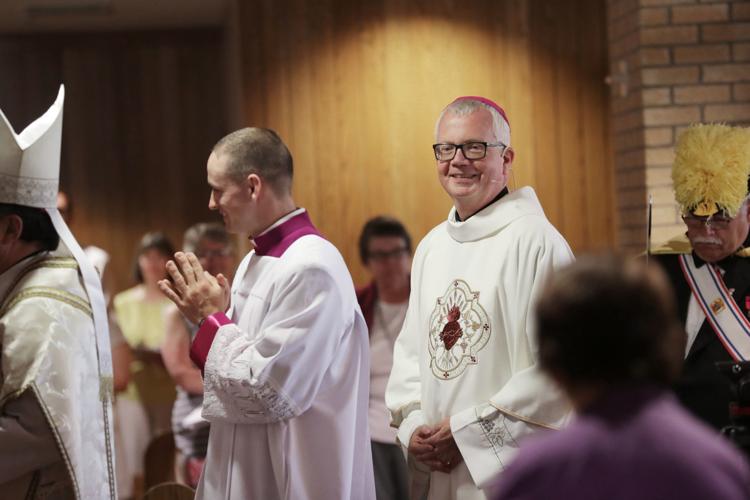 "From what I can see at an initial glance is (diocese vocational director Rev. Gregory Ihm) has done a remarkable job to cultivate a sense of call to the priesthood in the young men of our diocese, and our strong priest community helps that as well," Hying said.
Hying said in time he will reach out to leaders of other institutions.
"I know Madison a little bit. I know it's a very young, millennial, growing city and obviously the state government and the university are kind of the two pillars of its life," Hying said. "I look forward to engaging in the leadership of all those institutions and helping the church find a continued voice in the midst of the search for the common good."
He said in six months he will be able to speak in more detail about the community and his plans.
"I'm here to love and to serve," he said.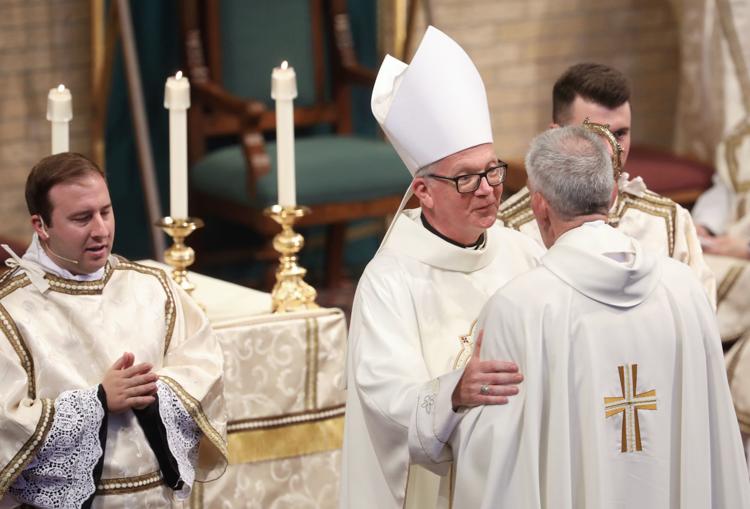 Outside the church, on his way to a reception in the gymnasium of the parish school, Hying was introduced to Fran Tierney, a former teacher at the school who lives across the street from the church.
Tierney praised Hying's message during his installment ceremony.
"I loved Bishop Hying's very simple way of expressing himself and getting his point across, and you did feel the call to say 'I love you,' which was the theme of his homily," Tierney said. "We're happy to have him. While we'll miss Bishop Morlino, we're happy to have a true shepherd."